Are You Holding Back From Chatting Online With A Therapist?
Pretty much everything is available on the internet these days, from handmade moccasins to affordable medication from another country. Not everyone knows, but you do not even have to leave your home or office to connect with a professional counselor. Now, professional advice you would discuss with a counselor can be done through an online counseling chat, and exercising a little caution will ensure this advice does come from experts in their field. You want to make sure to use this caution so you know who you are talking to and know that the information you exchange is kept private.
Online Counseling Chat for Better Mental Health
A large number of qualified therapists are now choosing to work with an online mental health chat instead of confining themselves to their offices, which are expensive to maintain and limit the therapist to a certain pool of clients. Some therapists do both traditional face-to-face counseling in the office as well as online counseling. Online counseling increases availability for people who might not otherwise be able to reach out to a therapist. It also offers more flexibility and is often far more affordable.
Rather than trying to advertise their services independently, promoting individual websites, setting up secure payment channels, and other expensive services needed to offer online chat, many therapists tend to work through trustworthy websites that handle all of that. These websites are important for the potential client because they also verify that all mental health professionals registered with them are properly licensed and qualified and these sites will help to set up clients with the most suitable available counselor.
Some other advantages of online mental health care are that you can find regularly qualified therapists specializing in any kind of mental health issue you can imagine and you don't have to do the leg work yourself. It can be very time-consuming to search for therapists, make calls, and then wait to see if you and the therapist will be a good fit. Instead, when you visit an online therapy service, all you have to do is sign up and join the platform, fill out a questionnaire, identify the best times of the week for your counseling sessions, and then wait to be matched with one of the thousands of available counselors.
If you find that you and your online therapist are not a good fit, you can switch with the click of a button. It is important to remember though, that it can take time to build rapport with your online counselor just as it would in a traditional setting. Every counselor needs some time to listen to your situation and find a treatment plan that works for you. If you find that your needs are not being met, let your therapist know what your expectations are.
What Can Online Therapy Help You With
Some patients worry that the online nature of online therapy may make it less effective than traditional therapy. However, this is not true. Most patients have found online therapy to be just as effective as traditional therapy, as well as more convenient.
What's even better is that most of the struggles and mental health concerns treated in traditional therapy can also be treated online therapy. Some of these concerns include:
Depression
Anxiety
PTSD
Chronic stress
Personality disorders
General emotional support
Problems with relationships
Forms Of Mental Health Online Counseling Services
Luckily, there are multiple methods of receiving online mental health care these days. Every service has either licensed professionals or volunteers trained to provide support and active listening. Here are three types of online counseling services that you can visit for help and support.
Online therapy platforms: Online therapy platforms have become incredibly popular in recent years due to their effectiveness and convenience. Online therapy works just like in-person therapy except that you chat with your therapist through video sessions or text/online messaging. You can find an online licensed therapist for almost any situation you are dealing with from chronic stress to more serious mental health conditions. You can also find relationship counseling and family therapy services through these platforms.
Online peer support groups: If you are looking for cheap or free online therapy, you should consider joining an online peer support group. Online peer support groups can help you communicate with people in both your local and the global community who have similar mental health concerns as you. You can find specific groups for strangers struggling with anxiety, stress, depression, or other conditions. These groups can be offered through video sessions or chat rooms where people message each other for support and encouragement.
Mental health hotlines: In situations that only require one session for help and support, patients may seek the help of a mental health hotline. With these convenient services, all a patient has to do is call the number and will be connected with one of the thousands of volunteers available for emotional support. These volunteers will take the time to listen to the concerns of their patients and then provide them with tips and resources that can help them further. Though these hotlines have been traditionally available through phone calls, many now also offer their services discreetly through private chat rooms.
However, keep in mind that most of these hotlines are focused on helping people in serious or life-threatening situations. So if you are not in a life-threatening situation, you should seek online or chat services that can give more general support.
Furthermore, many of them are run by volunteer active listeners and not licensed mental health professionals. However, for some patients, this doesn't matter as they just need the support of an anonymous listener to temporarily ease their troubles or are looking for other tips and resources that will help them further, which these volunteers can provide.
Other Forms Of Online Counseling
Getting Legal Advice Online
No ordinary person can gather enough specialized knowledge to truly know what is going on when it comes to personal injury liability, tax issues, or even municipal zoning matters.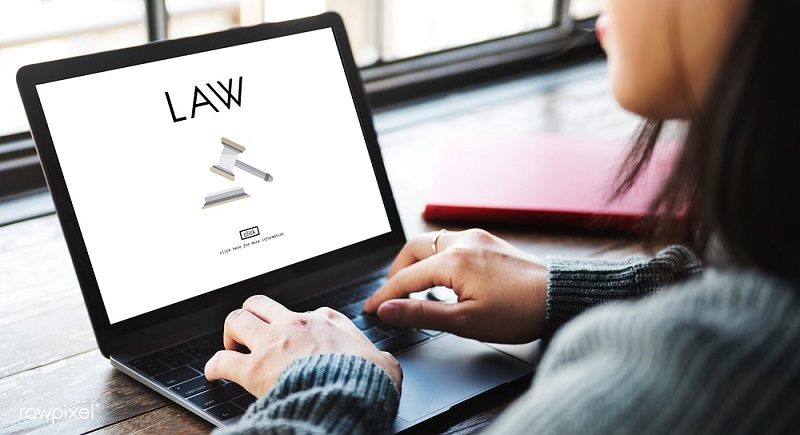 Are You Holding Back From Chatting Online With A Therapist?
While avoiding contact with police, courts and attorneys altogether are usually the best policy, this isn't always possible. When you do face an unavoidable issue, from problems with your landlord or neighbor to questions about starting a business, knowing what you're about to step into can avoid a ton of complications. You can now ask these questions online, for absolutely free OR you can use a site that charges a fee. It depends on what your needs are.
What do lawyers and their firms get out of it if they offer free advice? First, answering questions is an effective form of marketing for them, probably much more so than simply scattering ads all over the internet. If a person asks a question and gets a thoughtful and detailed response from an attorney, they are likely to want to hire that attorney to help them resolve their matter. There are also some sites where lawyers might answer questions simply because they do not mind occasionally offering their expertise. Use caution with either of these approaches, especially if it is not a site known to be trusted for online legal services. If it is not, you might get an answer that you like, but you will not be sure it is a licensed attorney and even if it is, if you need further help with your legal matter, you may still need to hire an attorney. If you want online legal services, it is best to go to a site that explains how it verifies its attorneys and exactly what services are offered.
Finding an Online Career Counselor
You can spend as much as half your waking time at work, so taking some time to think about what kind of career you will enjoy can certainly profoundly impact your future happiness. Though this is pretty well known, many people still find themselves stuck along the wrong career track at some point, forcing them to choose between toughing it out for years or making a major life change and starting over.
Asking a family member or teacher for suggestions may be one way to choose a professional direction, but very few people have the global perspective and specialized knowledge needed to accurately match a personality type to a kind of work. Online career counselors specialize in getting this right and cost far less than making a decision you will later regret. If you are unhappy in your career, or just starting with choosing a career, talk to an online counselor. You are worth the investment! There are so many careers and options, it can be immensely helpful to talk with a professional who can provide invaluable insight and give you the space to explore different choices and paths.
Conclusion
For online counseling as mentioned at the beginning of this article, BetterHelp is an excellent platform. BetterHelp has thousands of verified and vetted licensed mental health professionals ready to help you with pretty much any topic or specialty that you need. This service is offered at an affordable rate and you are not limited to finding a therapist near your home or office. You can be matched with the right therapist for you, even if they are 500 miles away. You also have four options for communication: messaging (like email), live chat, and phone and video sessions. All you need is an internet connection and a smartphone, tablet, or computer. If this seems too good to be true, it is not. BetterHelp has worked hard to make sure your information is secure and your privacy is maintained. All therapists on BetterHelp are required to be HIPAA compliant. You can even pick your therapist by searching from the database if you would like to. Don't wait! You can get started today!
Frequently Asked Questions:
Can you chat with a therapist online for free?
Yes, you can chat online with a therapist for free, but these services are typically limited. For example, some free chat services only allow a few limited sessions for help while others only provide help in a life-threatening situation (such as if you are having suicidal thoughts* or experiencing domestic abuse**). Keep in mind that free services are usually run by trained volunteer listeners and not experienced licensed therapists, so they can only provide emotional support but not therapeutic advice.
*If you or a loved one are experiencing suicidal thoughts, reach out for help immediately. The National Suicide Prevention Lifeline can be reached at 988, and is available 24/7.
**If you have experienced or witnessed domestic violence and need help, the National Domestic Violence Hotline (1-800-799-7233) is also available 24/7.
Besides these services, few online therapy platforms are completely free. However, you can still utilize chat therapy online with licensed therapists which is affordable. Most forms of online therapy are much cheaper than traditional counseling, so you can still get the counseling you need without emptying your wallet.
Can I chat with a psychiatrist online?
Yes, it is possible to chat online with a psychiatrist. Some online therapy platforms offer sessions with a psychiatrist through their app for a lower cost than traditional psychiatry sessions. Furthermore, many psychiatrists are choosing remote sessions over office sessions due to the recent challenges in the world and the increased demand for these services.
Does free online therapy exist?
Free online therapy does exist, but only in limited forms. For example, some platforms offer support through a free chat session, video chat session, or phone call but only offer a single session. Other services provide more resources but once again only through limited sessions or timeframes. However, users who visit these services often still benefit greatly from them, as the professional helping them offers support through listening and providing additional resources the person can use.
Keep in mind that many of these free services are run by volunteers and not licensed therapists. They do not receive commissions or any form of payment for their services.
Other Commonly Asked Questions About This Topic
Is there a free therapist I can text?
Where can I talk to someone about my problems online for free?
Are there any free counseling apps?
Is there an app where I can talk to someone about my problems?
Previous Article
Chatting With Strangers Online Versus Chatting With Friends Online
Next Article
How Talking With Strangers Can Boost Your Sense Of Well-Being
Helpful mental health resources delivered to your inbox
Sign Up
For Additional Help & Support With Your Concerns
Speak with a Licensed Therapist
The information on this page is not intended to be a substitution for diagnosis, treatment, or informed professional advice. You should not take any action or avoid taking any action without consulting with a qualified mental health professional. For more information, please read our terms of use.
Get The Support You Need From One Of Our Therapists
Top Categories
Related articles
If you are in a crisis or any other person may be in danger - don't use this site. These resources can provide you with immediate help.