How To Find A Good Therapist
By: Jon Jaehnig
Updated May 12, 2020
Medically Reviewed By: Aaron Horn
Finding a therapist is essential, but finding a good therapist is necessary. You need to know: what are the signs of a good therapist?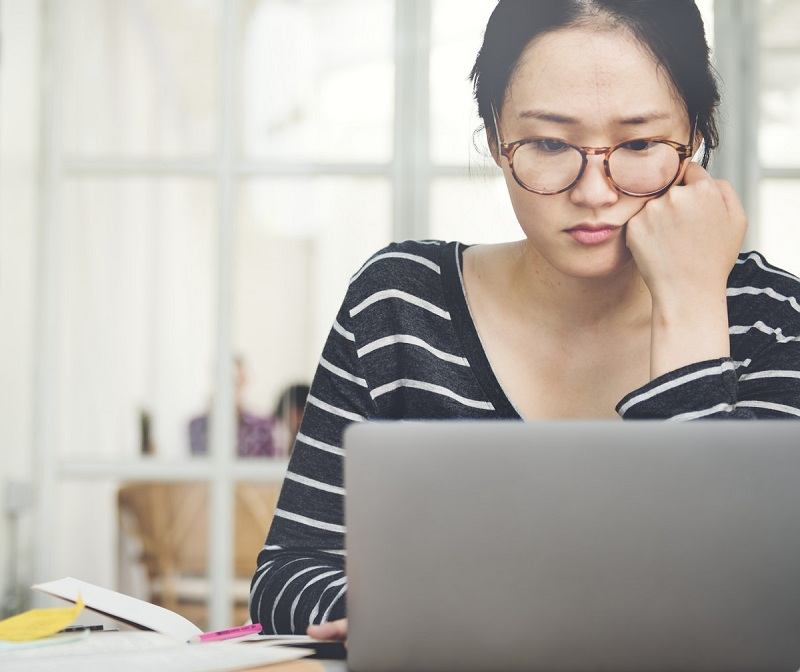 Source: rawpixel.com
First Step Verify Their License
The first thing to determine when you're looking for a therapist is if they have a license. A good therapist has a valid license which can be easily verified. You can search for public records to do that. Depending on the state, the therapist is registered to practice in; you can look to see if their license is valid with their particular board. Search based on their credentials-ie: LMFT, LPC, LCSW, etc.
Remember that therapists have to hold state licenses, as opposed to other professions such as "life coaches" which aren't therapists. Life coaches can be beneficial to people who are going through transitions. However, they probably don't have a license to practice therapy.
When you meet with a potential therapist, you will probably see their license and degrees displayed in a prominent place in their office. If you're meeting with an online therapist at BetterHelp, it's much easier to know if they're licensed. BetterHelp checks the certifications and licenses of their therapists.
Understand The Terminology of Licenses
Be careful when seeing a therapist who says that they have a "degree" in psychology. Not all degrees are the same. For example, Associates are two-year programs, Bachelors are four-year degrees, masters are five or six, and doctorates usually take seven or more.
What is The Difference Between a Degree and a License?
A critical difference between a degree and a license is that schools give degrees, but professional governing bodies control licenses within their state. The most important distinction, however, is that degrees don't expire but licenses can. Psychology is changing all the time. A person who received their degree forty years ago could seem outdated, but if they've been keeping their license up-to-date, they're perfectly qualified to treat patients.
Many therapists have doctorates, some have masters degrees, and others have mental health licenses such as an LPC (Licensed Professional Counselor. These are all valid levels of education for a therapist to have, but in addition to their training, they need to hold a valid, up-to-date license.
Do Your Research
You can look for universities and licensing agencies in your favorite search engine, but you can also do the same with the name of a prospective therapist. It can be a great way to find out things like whether they have written for or contributed to publications, or belong to any other therapeutic organizations. Many therapists list their work histories on a personal website or professional sites like LinkedIn.
You shouldn't look for your therapist on social media sites like Facebook or Instagram. Maintaining a professional relationship between yourself and your therapist is extremely important and following them on social media blurs that boundary.
Get A Therapist Referral From Your Friends Or Family
Finding a good therapist isn't all about their license. Therapy is a very personal experience, and you need to be compatible with your therapist. It can help if you get a referral to a therapist from a friend or family member.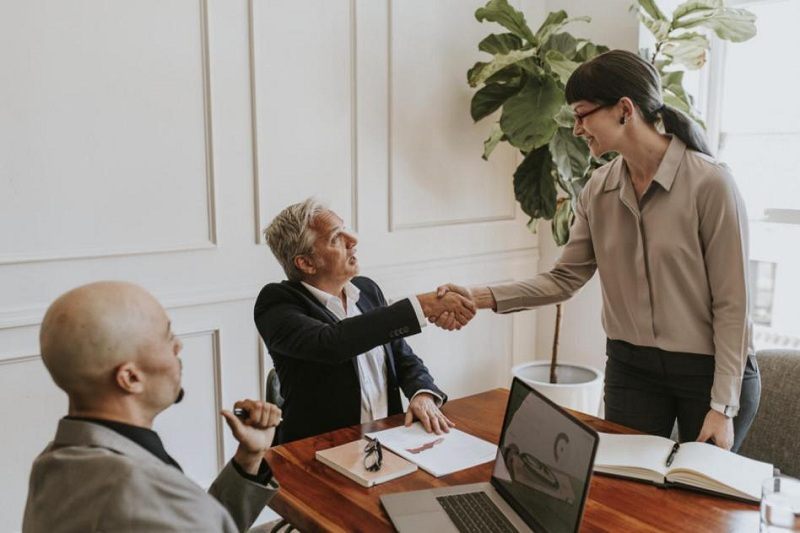 Source: rawpixel.com
Someone in your support system might tell you about a therapist in your area or online that they have had a positive experience seeing.
With online therapists, which will be further discussed in this article, most platforms display reviews or comments from previous patients. That way, you can see the track history of the counselor. It's an excellent way to check into a therapist before you meet with them. Many hospitals, agencies, and independent psychologists will also publish patient testimonials.
Get A Referral From Your Doctor
As mentioned above, many people who see therapists are referred to their therapists by the primary care provider. Your primary care provider is a great place to start if you're looking for a therapist. They may know someone they can refer you to, and other patients have seen. When you maintain a good relationship with your healthcare provider throughout your life, they will understand your needs and preferences when it comes to providers. That way, when you ask for a therapist referral, your provider will be able to refer you to an appropriate fit.
Keep Your Mind Open
Not everyone lives in a place where there are many therapists or psychologists locally. You may live in a rural area where there are limited resources for mental health services. People in remote communities may not have excellent access to therapists who are within easy traveling distance.
The good news is that new technologies are making it easier for people to talk to their therapists in ways that, until recently, seemed impossible. Examples include "teleconferencing," or communicating with a remote therapist over a video chat. Another example is chatting with a therapist online. If you see an online therapist, you can do additional research on the site, including how they vet their therapists.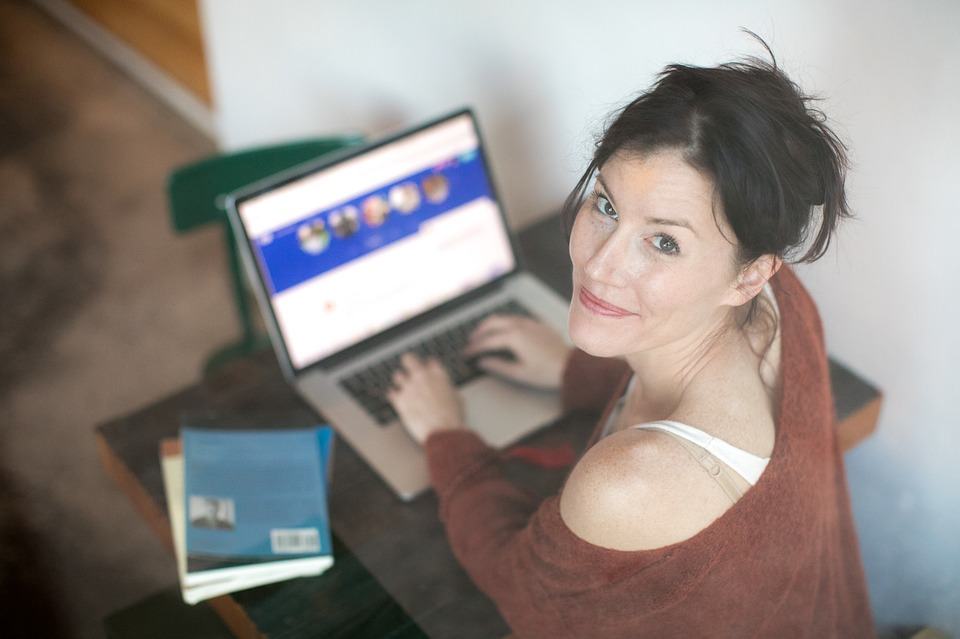 Source: pixabay.com
When you meet with an online therapist, be sure to keep your regular primary care provider up to date on who you're seeing and what you're doing to manage your mental health.
BetterHelp offers reliable online therapy at an affordable price. For more information on that, see the end of this article.
Give Your Therapist A Chance
The majority of this article talks about how to vet therapists before you see them. However, as long as you're sure that your therapist is qualified and legally practicing, the most crucial way to see if your therapist is right for you is actually to sit down with them and have a session.
It's essential to get comfortable with your therapist before you launch into your relationship. Remember that therapy is a gradual process, and it takes a while to warm up to your provider.
In some cases, you will first meet your therapist during a consultation or diagnostic period before your therapy begins. Here's an excellent opportunity to see if you and your therapist are compatible before you make a long-term commitment to seeing them.
Give Therapy A Chance
The most important thing about finding a good therapist is to search for a provider. It's good to have high standards for your therapist, but be careful that you don't set the bar so high that you refuse treatment.
Many people use unrealistic standards for their therapist as an excuse to avoid therapy or to quit therapy once they have started. These are defense mechanisms that people use to avoid implementing changes in their lives or possibly avoid admitting that they may need help.
How BetterHelp Can Help
At BetterHelp, we want to make good therapists accessible to everyone by providing online therapy services. BetterHelp makes it easy for you to find the online therapist by reading the reviews of our providers. All of our more than 2,000 therapists are degreed and licensed to practice, which is extremely important. It makes it easier for people, especially those in rural communities, to have a more excellent choice and greater ease of access to online therapists than they may otherwise have. To learn more about BetterHelp's services, visit https://www.betterhelp.com/online-therapy/ .
Finding a good therapist can seem daunting, but it doesn't have to be impossible. With online therapy, you can search for the best fit for your needs. Hopefully, this article has helped you to feel more comfortable on your search for a good therapist.
---
Previous Article
What Is Family Systems Therapy?
---
Next Article
How Does Solution-Focused Therapy Differ From Other Therapies?
---
The information on this page is not intended to be a substitution for diagnosis, treatment, or informed professional advice. You should not take any action or avoid taking any action without consulting with a qualified mental health professional. For more information, please read our
terms of use.