Find A Psychiatrist Online
By: Corrina Horne
Updated September 07, 2021
Medically Reviewed By: Denise Doster
Is Seeing A Psychiatrist Online Right For You?
Any mental health issue, no matter how seemingly insignificant, can feel like an obstacle and can be challenging to seek help for. Fortunately, there are ways to enlist the help of a reliable, qualified therapist or psychiatrist without stepping outside by using online therapy.
Virtual Mental Health Treatment
With online therapy, you can find high-quality therapists and psychiatrists from your computer. Once you find a psychologist or psychiatrist that meets your needs, you can attend online sessions including live chat, phone, video, and consultations. A licensed therapist or psychiatrist can help you achieve your goals, improve your mental health, and get the help you need, whether you're managing anxiety or depression, addiction, sleep issues, or social anxiety. The extremely helpful board-certified psychologists and licensed counselors at BetterHelp.com provide treatment for ADHD, anxiety, bipolar disorder, depression, PTSD, relationship issues, and other mental health issues. Above all, BetterHelp ensures patient privacy and confidential treatment and will keep your information secure under our online therapy privacy policy.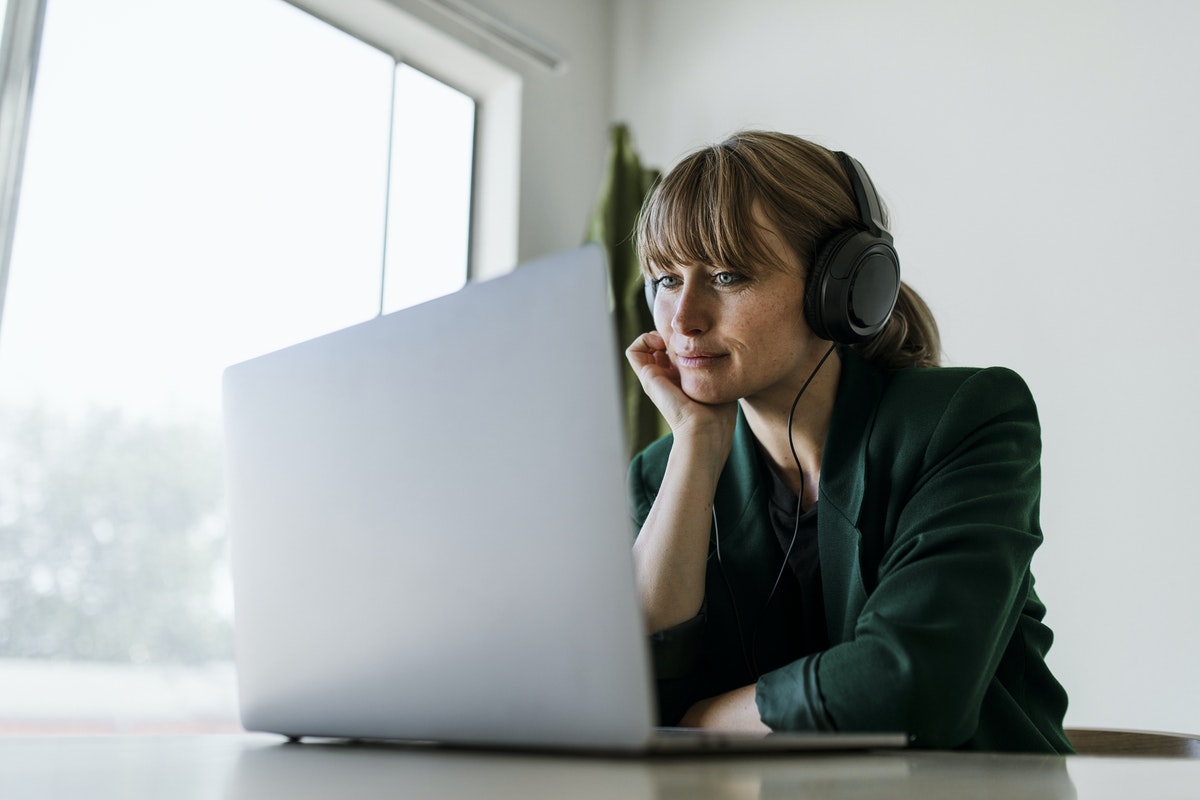 This website is owned and operated by BetterHelp, who receives all fees associated with the platform.
Source: rawpixel.com
Exploring Online Therapy Options Through BetterHelp
While most of us want to be healthy, it can be difficult to know how to ask for help, or how to start treatment. A new baby, an overwhelming job, or living in a remote area can all make it difficult to receive help. You can get an online psychologist or psychiatrist to provide a clinical assessment without having to leave home or work. After registering for your secure account with BetterHelp.com, you're matched with a licensed professional (such as a psychologist, psychiatrist, or therapist) and have the option to schedule sessions for times that work for you, day or night.
Reasons To Seek Healthcare Virtually
The best treatment for you is one that's accessible, whether that's with a therapist or psychiatrist via live chat, phone, text, video, or live sessions. The best therapy is with a therapist or psychiatrist who can provide what you need no matter what issues you're facing in life.

What Do People Have To Say?
"I have not been working with Andrea for long but I have found her to be compassionate and adaptable. She helped me realize that if a doctor or therapist isn't able to empathize and they are approaching my problems cynically and with indiscriminate doubt, they cannot help me. Andrea is the first person in a long time that inspired me to hope they can help and trust that they will at the very least try."

"I love working with Nancy! She's been very empowering, compassionate, and understanding. Whenever I text or call, I know she'll be there for me and that she'll provide me with an insight that will help me find my way. I've been really appreciative of these counseling services, and I am so very glad I decided to do counseling. It's an investment in one's health. I've been on psychotic meds for a whole decade and while medications numb the pain, they do not resolve it. Counseling does! I am definitely continuing to work with Nancy."

Online vs. In-Person Therapist And Psychiatrists
Seeing your psychiatrist or therapist's facial expressions and examining their body language can be useful, but can also be something of a deterrent if you are worried about being judged or you are afraid of others' perceptions of you. When choosing a psychiatrist or therapist in person, you are likely to be limited in your options, as you will need to find someone in your immediate area, and the therapist or psychiatrist closest to you might not engage the particular modality you're hoping to use. If you want to avoid eye contact and body language, text therapy might be perfect for you. Conversely, meeting with a psychiatrist or therapist online affords you the ability to meet on your schedule, in the comfort of your home. You may be more comfortable divulging honestly and fully with your therapist in your home, via live online chat, rather than in the standard office setting. This form of online therapy can also be more cost-effective, as you and your therapist are not required to spend money on gas, or physical office space.
Conclusion
Working with an online psychologist, psychiatrist, or therapist can be a powerful way to strengthen mental health. Online therapy can be helpful when there are no therapists or psychiatrists nearby.
---
Previous Article
Speaking With An Online Psychologist Is Your Key To Better Mental Health
---
Next Article
Use Online Psychological Evaluation Before You Hire
---
The information on this page is not intended to be a substitution for diagnosis, treatment, or informed professional advice. You should not take any action or avoid taking any action without consulting with a qualified mental health professional. For more information, please read our
terms of use.