Psychiatrists Online: Reasons To Choose An Online Psychiatrist
Updated September 04, 2019
Reviewer Denise Doster
Most people in the modern world suffer from mental health issues at some point in their lives. From depression to anxiety, to impulsivity and insomnia, we can likely all find some form of mental imbalance or mental struggle we could use some help with. Any mental health issue, no matter how seemingly insignificant, can feel like an insurmountable obstacle-and can be embarrassing to seek help for. Fortunately, there are ways to enlist the help of a reliable, qualified mental health professional without setting a single foot out of the door.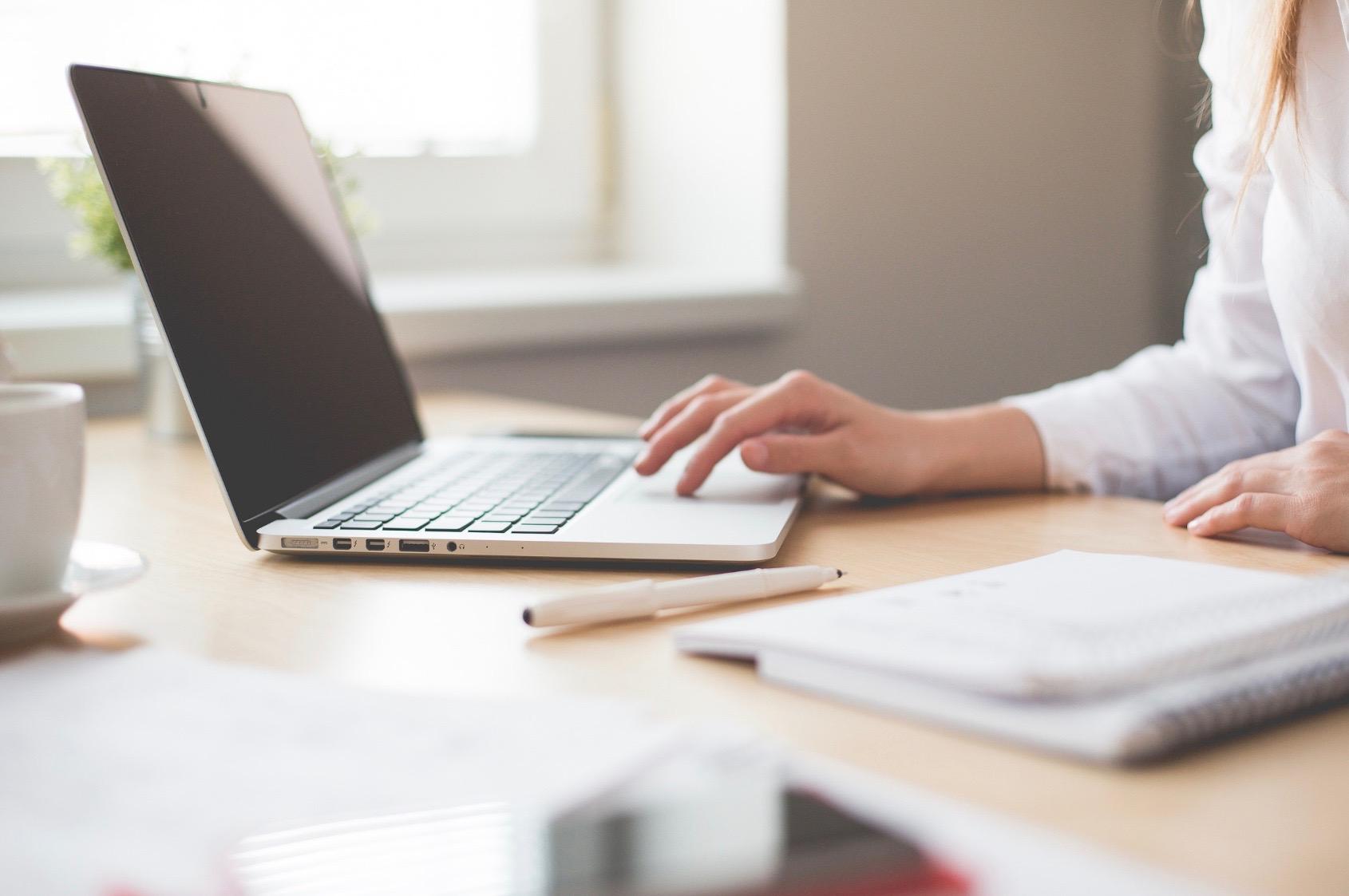 Source: pexels.com
Mental Health Treatment Online
Using the internet for personal aid is certainly not a new concept. Online shopping has been around for years, and has helped countless people who experience issues with mobility, busy schedules, or who simply struggle to get out and about due to anxiety or fear. If any of these conditions apply to you, you may benefit from online therapy. With online therapy, you can find high-quality, life-changing mental health professionals without ever having to pick up the phone and speak to a receptionist or complete the sometimes-arduous task of getting ready and stepping out of the door.
There are many things to look for in a mental health professional, including reliability, expert qualifications, a history of excellence, and experience in the field of your condition-but we'll get to these qualities a little bit later. There are numerous mental health professionals at your disposal who can help you achieve your goals, improve your mental health, and get the help you really need. There are many sites dedicated to getting everyone proper mental health treatment, regardless of ability or position in life, and one of these is BetterHelp.com.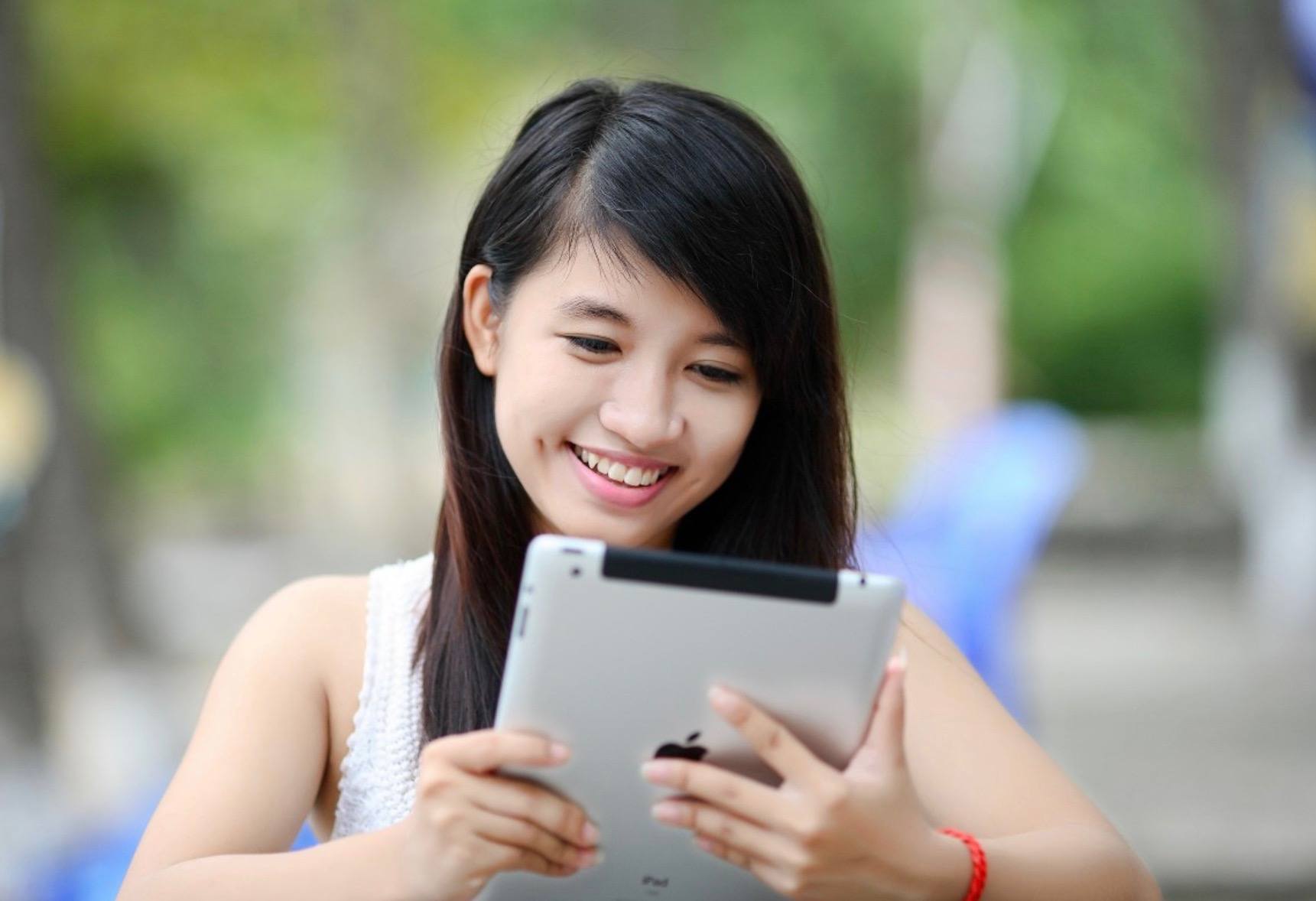 Source: pxhere.com
Getting Help via Online Treatment
While reaching out for help can be frightening, at least one in every eight adults with a psychiatric disorder seeks help for their condition-and usually finds it. More people than ever before are working to heal their minds of trauma, anxiety, and personality disorders, or another disorder (OCD for example), bringing thousands of people closer to mental and emotional health. Having a mental, emotional, or personality disorder can be scary and can feel lonely, but there are other people just like you, who gathered their courage, and reached out to the mental health professionals available in person or online. It's important to note that if you're seeking online treatment, you should ensure that the website is reputable. Here's a list of reputable, online counseling sites:
7 Cups is a website offering professional mental health help via asynchronous messaging.
Breakthrough (also called MD Live) offers Video chats with a mental health professional and may allow some insurance companies to reimburse.
AmWell provides video conferencing as well and may also accept insurance reimbursement.
Online Therapy Through BetterHelp.com
Although most people confronted with the question of wanting optimal health would adamantly agree that yes, they do want to be healthy and strong, the fear of actually seeking treatment can overwhelm the sincere desire to get help. Calling to schedule an appointment, meeting with a therapist, and finding room in your schedule can all feel like impossible tasks. A new baby, an overwhelming job, or living in a remote area can all wreak havoc on your attempts to enlist professional help. Enter: online therapy. You can be able to get an online psychiatrist to help. We'll explain.
What's the Difference Between a Psychiatrist and a Psychologist?
Before we continue, we should probably clarify the differences between these two terms. A psychiatrist mainly is involved with medicine. They can with child and adolescent people, adults, and the elderly who are in need of medication. They will teach people who to manage their meds and allow them to get off their meds if needed.
A psychologist focuses on psychotherapy for child and adolescent, adult, and elderly patients. Psychologists can diagnose and treat disorders through psychotherapy.
With that said, a psychiatrist may use cognitive techniques and a psychologist may prescribe meds. However, they tend to focus on one aspect over the other.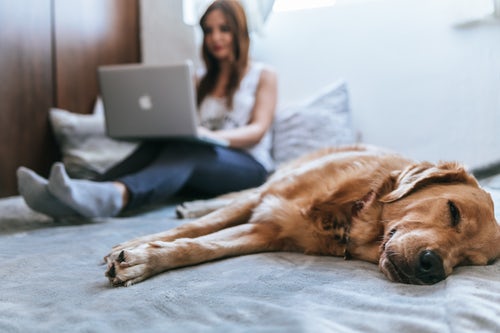 Source: unsplash.com
Reasons Why One May Choose an Online Psychiatrist
Now, let's go into the specifics as to why someone may pick a psychiatrist online. A psychiatrist can help you with many mental health problems, especially if they are mild to moderate. If you have severe mental health problems, a psychiatrist in person may be better. If you're considering suicide, call a suicide hotline or go to the nearest emergency room for immediate help.
Anxiety Disorders
When one has severe anxiety, just getting out of the house seems like a hassle. Anxiety disorders manifest themselves in many ways, from mild to nighttime to being so severe, every step feels like an anxious decision. Those who have anxiety disorders can benefit from talking to a board-certified psychiatrist online.
Bipolar Disorder
Bipolar disorder can make it hard to get out of the house, and is not just a women's health issue, but affects everyone equally. Sometimes, you feel so manic that going to the therapist's office is on the bottom of your to-do list. Other times, you feel so depressed that going there is a struggle. Board-certified psychiatrist can help you with any problems you may have from your bipolar disorder. If you are undiagnosed and you suspect you have it, a psychiatrist can help diagnose and treat your bipolar disorder. They'll act as your care physician, benefiting you in many different ways. There are many types of bipolar disorders, and an online psychiatrist can help treat them all.
Bipolar disorder is never fun, but by talking to a psychiatrist, you can get psychiatric medications that can help you with your conditions.
Sleep Issues
Sleep is something we all need, but unfortunately mental disorders can affect this. Sleep disorders happen, and psychiatrists work to help with the treatment of this through different meditations. These medications can also help with treating the mental disorders that can affect sleep.
If you are struggling with sleep, and you feel there are mental health disorders at the bottom of it all, seeking out a psychiatrist could help you.
Talk Therapy
Not every online psychiatrist will prescribe medication. Another aspect of a psychiatrist online is talk therapy. Talk therapy is when a professional treats you by letting you speak and talk out your problems. Sometimes, a person who is struggling with mental health problems just needs someone who can listen. Talk therapy helps with that. Talk therapy can help someone come up with their own solutions or find ways they can handle their problems such as CBT or through another form of medication. Try out talk therapy if you don't like medication.
Medication Management
Another service an online psychiatrist can provide for you is medication management. Medication management involves you learning how you can keep track of your medications. If you have a mental health problem, all the medications you have to take can seem like an impossible task. Medication management makes it much easier, and an online psychiatrist can help
Post-Traumatic Stress Disorder (PTSD)
Another way a psychiatrist online can help you is by helping you manage your PTSD. PTSD is one of the biggest mental health issues out there. It's important you have a health plan to help you manage your PTSD. From identifying your triggers to having a psychiatrist available on nights and weekends who can help you manage any episodes you may have. An online psychiatrist can help you with that and more.
Posttraumatic stress disorder, PTSD can affect you throughout life, even if the event happened years ago. It's the root of many other mental disorders too. Psychiatrists work to help with the treatment of posttraumatic stress disorder, PTSD by helping you get medications that help you cope with the feelings this provides. Posttraumatic stress disorder doesn't normally respond well to just medical treatments, but through medications, and through the different forms of psychotherapy, you can quell the stress tis gives you, and reduce the worry and pain you feel from it.
Obsessive Compulsive Disorder (OCD)
An online psychiatrist may be able to help you with your OCD. Online psychiatrists help you do this by working on nights and weekends to help you identify triggers that make you obsessive and compulsive. OCD can not only be managed by medicine, but another form of treatment is through cognitive behavioral therapy. A psychiatrist online can make you feel better faster and manage your OCD by talking to a professional.
Borderline Personal Disorder
Borderline personality disorder involves difficulty regulating emotions. It's a disorder that causes lots of physical and mental distress, as you can be left on an unwanted emotion for a long time. While it's a bit difficult to treat, online psychiatry can help you learn how to regulate your emotions and be your primary care source.
Attention Deficit Hyperactivity Disorder (ADHD)
ADHD is common in the world of psychological problems. It's not just a childhood problem; it can occur in adults as well. A psychiatrist can help you find therapy to treat your ADHD, from learning how to focus to even learning how to regulate your energy levels.
Anger Management
Sometimes, our anger gets the better of us, and we need therapy to treat it. Anger management can help. For those who feel like they are always angry, a psychiatrist can help figure out why, give you medication to regulate your mood, and teach you ways to cope with your anger or turn it into something productive rather than something toxic. Talk to an anger management therapist today and see what we mean.
Eating Disorders
Eating disorders have been stereotyped as a women's health issue, but they affect everyone of every gender. Often, eating disorders may be accompanied by other mental disorders, such as a personality disorder or mood disorders Eating disorders include anorexia, bulimia, and eating too much. A psychiatrist can help you improve your eating disorders and help you eat better and retain a healthier weight. Eating disorders can be deadly, so talk to a psychiatrist today.
Substance Abuse
If you've been abusing alcohol or drugs, having a professional with training in psychiatry or clinical psychology can help. Many people think that substance abuse is a choice, but it's also part of various mental disorders. A psychiatrist can monitor your drug use, look for triggers, and help should you relapse.
Addiction psychiatry helps to look at the root of your addiction, and psychiatrists work with you to overcome the hurdles of this. Because a psychiatrist is a medical professional, they can also help with the psychical treatment necessary to help overcome the troubles with addiction psychiatry.
Psychiatric Genetics
Another field an online psychiatrist may provide is online psychiatric genetics testing. Your genetics can make you prone to certain diseases in mental health and substance abuse. Your psychiatrist may allow you to send your genetics to them and see if there is a family history. Psychiatric genetics testing is excellent for figuring out whether or not you have a family issue.
A Wide Variety of Medical of Conditions
Remember that a psychiatrist is a medical professional, so they can help with anything from depression, to pain medicine, which is the treatment of pain through medications. They can help with all forms of psychotherapy that are necessary, along with both physical and mental health disorders that are plaguing you. Psychiatrists can even use different techniques to help cope with depression and other mental illness, such as transcranial magnetic stimulation, and psychiatry psychiatric professionals know what they're doing with the tools they're provided.
Psychosomatic medicine is another part of psychiatry. This is when your mind is physically making the body ill, and it can manifest itself through high blood pressure, or even heart conditions. You can treat this with different forms of psychotherapy, and luckily, there is more research and clinical practice being done to help with the treatment of this.
Now, let's discuss online therapy in general.
Online therapy offers immense benefits, involving time, money, and effort. Going to therapy can be expensive, both in terms of the time it requires to go, and the money the endeavor exerts. Using online therapy, however, you do not have to worry about the hassle of driving to your appointment, sitting in a waiting room, and driving home; instead, you can simply sit in a comfortable space, open your smartphone, tablet, or computer, and speak directly with a mental health professional who's eager and willing to help you improve your mental health and wellness. The cost of a physical space can play a role in how a therapist's rates are created and speaking with an online therapist greatly reduces the cost for the practitioner-if it isn't removed altogether. Practitioners offer the same privacy, the same rights, and the same expert counsel of in-person therapists, without the same obstacles. Read below for some reviews of BetterHelp counselors.
Counselor Reviews
"Hilary has been the most incredible supporter of mine at a difficult time in my life. Though my physical and mental health fluctuate from day to day, she always meets me right where I am and helps me get through the tougher moments, as well as celebrate progress and achievements. Hilary is an integral part of my health team and I wouldn't want to do it without her."

"Cynthia is very friendly. She is great at helping to establish goals and finding applicable ways to reach them. These goals include life goals but also the general goal(s) for the session! She enhances my way of thinking about current situations/circumstances. Cynthia helps me feel empowered and accountable for my outcomes while diving deep into underlying feelings and at times, reservations. She is also able to take abstract thoughts and concrete them to explore opportunities for more conversation. My first time seeking counseling has been successful with Cynthia!"

Seeing a Psychiatrist vs. Figuring It out on Your Own
Figuring out your mental health issues on your own is tempting; after all, it is your head, your emotional quality of life, and your problem, right? Why shouldn't you figure it out yourself? While this mindset is certainly an alluring one, it does have a few problems: mental health professionals have been trained for years to navigate the minds of healthy and unhealthy individuals alike and will have a unique perspective to offer you. Mental health professionals are also trained to understand the nuances of your experiences and symptoms that you, yourself, might not recognize. Emotions are powerful things and can sometimes steer you in the wrong direction; you might feel mad, but you might actually be sad and fear abandonment by a friend following an altercation.
Figuring it out on your own, you might think, can help your pride. Once you've gotten yourself healthy, gotten yourself under control, you can come forward with friends and loved ones about your struggles. That way, they won't have to worry, you won't have to feel weak, and everybody wins, right? Unfortunately, no. Most of the time, our loved ones can instinctively feel when something is not quite right with us but might not feel it is their place to encourage us to get help. That beautiful, incredible responsibility-the responsibility to chase health and get help-is ours alone, and online therapy can be just the outstretched hand that you need.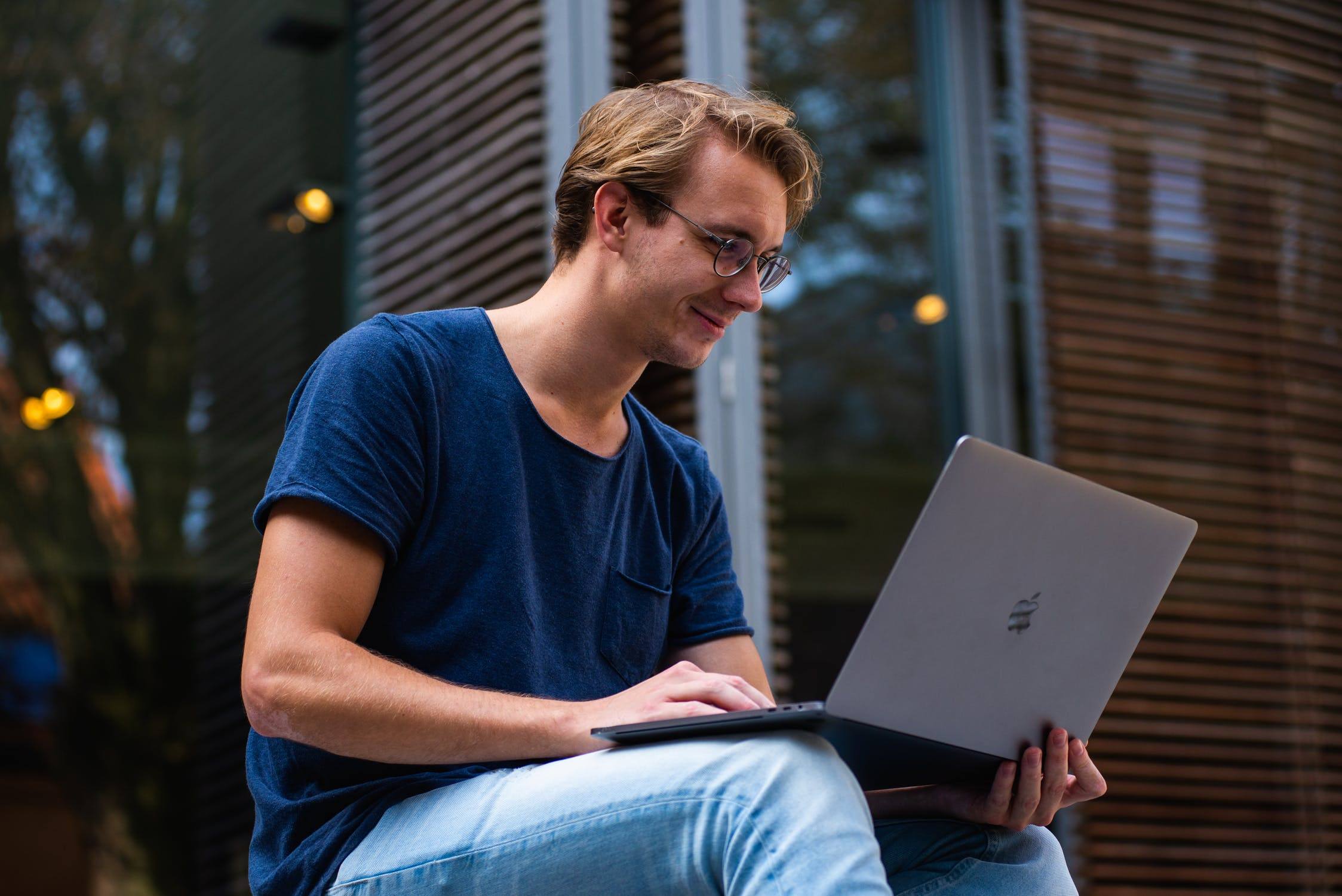 Source: pexels.com
Online Therapy vs. In-Person Therapy
Physically meeting with a therapist can be draining in multiple ways. Your wallet can be drained, your emotional state can sag, and your desire to stick to your appointments can drag. Although therapy is an incredible tool, actually making it to a physical appointment can be daunting, time-consuming, and difficult. Seeing your therapist's facial expressions and examining their body language can be useful, but can also be something of a deterrent, if you are worried about being judged or you are afraid of others' perceptions of you. When choosing a therapist in person, you are likely to be limited in your options, as you will need to find someone in your immediate area, and the therapists closest to you might not engage the particular modality you're hoping to use.
Conversely, meeting with a therapist online affords you the ability to meet on your schedule, in the comfort of your home. You may be more comfortable divulging honestly and fully with your therapist in your home, rather than in the standard office setting. This can speed the development of your treatment plan, as your therapist may not have to spend additional time trying to tease out the entirety of your symptoms and needs. This form of therapy can also be more cost effective, as you and your therapist are not required to spend money on gas, or a physical space, which can be costly. Online therapy also allows you to feel more in control of your own treatment and safety; if you find, for instance, that you are not connecting with your therapist, you can seek another, without the trouble of explaining to the therapist or office manager that you'll need to cancel your appointments. Instead, the matter can be taken care of with a quick email.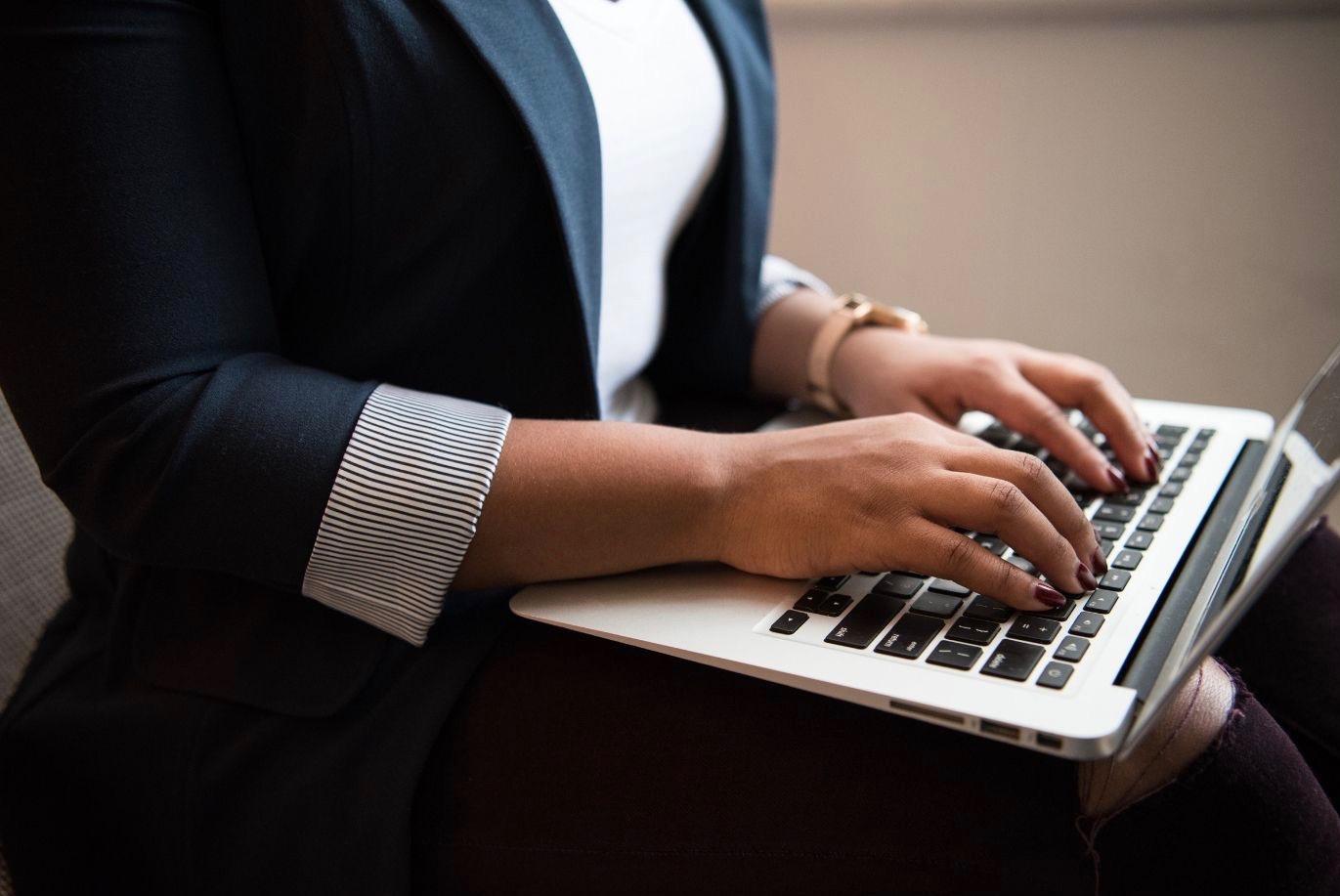 Source: pexels.com
Online therapy can be amazing for people who suffer from all manner of anxiety disorders, as even leaving the house can prove almost impossible when anxiety is running rampant. Selecting and seeing a psychiatrist online can mitigate much of the fear and anxiety associated with seeking professional help and can provide you with peace of mind as you move forward with treatment.
What to Look for When Choosing an Online Psychiatrist
When choosing an online psychiatrist, you want to find one that has years of experience with the field. An online psychiatrist that doesn't have this may not understand, or they could improperly treat mental disorders.
You don't want a psychiatry psychiatric professional who is a quack, so you should always seek out someone who has the degree and experience to prove it, since it is your mental health, you're trying to treat
Typically, when looking for an online psychiatrist, one who knows to an extent the diagnosis and treatment of many mental disorders will help you best. Typically, they will have years of experience, and have completed residency training in some form or another, and have been approved by the psychiatric association in the area they're practicing in.
Residency training is where they actually work hands-on in the field and these psychiatrists work with a wide range of mental illnesses in order to gain experience. They are known for working with patients from all different backgrounds in order to understand and handle a variety of mental illnesses that are out there.
You also want someone who is on call that can help with emergency psychiatry, such as in the case of you're having a bad side-effect to medications, or you notice you're struggling with an episode. Luckily, our psychiatrists have been trained and approved by the psychiatric association so you'll have someone you can trust
We do have board-certified psychiatrists that are ready to help you, especially if the issue is an emergency.
How Available Should My Psychiatrist Be?
Typically, online psychiatrists are available day and night to help you with any problems, and typically, it's important to find one who can help you with problems both during hours, and after hours.
If you can't get ahold of them, you should contact emergency services to help with the issue, especially if it's potentially life-threatening.
Those psychiatrists that have ears of experience will be able to help you through any problems you might have, and troubles you might possess.
But Isn't It Better to Go To an Office?
Sometimes, it isn't possible to do that. While visiting a clinical practice might give you a more direct experience, with the hustle and bustle of today's world, it may not be possible.
Think about it, do you want to sit in an office for hours while waiting for medical treatments? Probably not. Online psychiatrists can handle a full range of mental disorders, thereby improving your mental state as well.
Psychiatrists work with you and your schedule if you're looking for treatment of mental conditions. These medical treatments may only take a little while, or they might take a few sessions.
Some say going to private practices might be better, but they also are much more expensive compared to online psychiatrists. If you're strapped for cash, and need help right away, then this is a wonderful way to get assistance for a variety of mental disorders.
The Many Ways to Try Online Psychiatry
What makes online psychiatry, and online mental health care so awesome, is that there are many ways to get help. Here are a few of them.
Email
Being able to email online psychiatrists about your problems has its benefits. Email is quite versatile. Every smartphone, tablet, computer, or other device has some form of email. While the tone of your voice can be a little lost to email, you can be able to formulate your thoughts much better, which is good for people who are socially awkward.
A Mobile App
Almost everyone has a smartphone, and while smartphones come with their own concerns of mental health, they can be used to your advantage. One way is through a mobile app. A mobile app centered around online therapy is discreet, with all your data being protected, and it allows you to talk to a psychiatrist any time you want. A mobile app centered around online therapy is free to download in most cases.
A Video Conference
Many people prefer in-person therapy because it allows for a face-to-face conversation. We do understand that aspect, and luckily, you can chat with a therapist through video chat. As long as your signal is good or your internet service is fast, video conferencing can emulate that need for face-to-face quite well, allowing you to get that expert advice you need.
Online Consultations
Many online psychiatrists provide online consultations. Online consultations help you break the ice and decide if a psychiatrist is for you.
With traditional psychiatrists or mental healthcare providers, consultations are a hassle. You have to find the mental health clinics or private practices they work at, then drive there. Then who knows, you may not like the psychiatrist. Online consultations make it much easier, and they can get to your point much quicker.
What Health Care Services Can Online Psychiatry Give You?
Figuring out which health care services psychiatric care gives can help you decide if psychiatric care is right for you. Just like other mental health care providers, you can get quite a few services.
Medicine
Psychiatrists are known to prescribe medicine. In fact, their reputation is a bit infamous. Psychiatrists have been written off by some as pill pushers. However, a good online psychiatrist uses medicine as a way to manage your problems while you work on other ways to cope with them.
An online psychiatrist prescribes many psychiatric medications to help treat mental illness symptoms. This is just one of the many treatment options they have.
Psychiatrists don't pick one medication out of a grab bag. They've studied at a medical school, or a school of medicine, and know what a medication does. Medical school may teach a psychiatrist to prescribe only when necessary, and to monitor the patient. A psychiatrist keeps the knowledge they've learned at the school of medicine handy, and they will change the medicine if needed, and help you taper off it. Don't think psychiatrists shouldn't be trusted; they've spent many years at a school of medicine for a reason. They can prescribe medicines that can help you, so give them a chance.
Remember that those psychiatrists that can prescribe medications know what they're doing, and they pick a medicine that will help you based on the diagnosis and treatment necessary
Most people think psychiatrists just prescribe medications willy-nilly, but it's actually done based off of mental disorders, and the mental and health disorders that you're suffering from.
Medical treatments can be done by them as well, along with diagnosing various mental conditions, especially severe ones.
Testing and Evaluation
An online psychiatrist can help you with psychological testing. Sometimes, you may know you have a mental illness, but don't know which mental illness it is. Is it attention deficit disorder? A personality disorder. One of the many mood disorders? A psychiatrist helps you find which one it is so you can live a better life. Testing and evaluation can help you find out.
Behavioral Therapy Techniques
In addition, an online psychiatrist may do more than just prescribe medications and evaluate you. Some therapists may teach you various ways to help yourself mentally. One example is cognitive behavioral therapy. Cognitive behavioral therapy, or CBT involves training your mind and allowing yourself to avoid any self-defeating thoughts or actions that can cause you distress or make your anxiety, depression, or other mental health problems worse.
CBT can be self-applied, but a professional often knows many different ways to apply CBT. Anyone can learn it, so if you think you can't, that's definitely not the case.
Finding an Online Psychiatrist
You may wonder how you can find the best psychiatrist. Here's how you can find a psychiatrist to help.
They Need to Be Qualified
A psychiatrist is something that few people can truly call themselves. A psychiatrist has spent many years training in psychiatry to get where they are today. Here's how you can know how a psychiatrist is qualified.
They're a member of the American Psychiatric Association. There are over 37 thousand members of the American Psychiatric Association, so your online psychiatrist may be a part of that. They may also be part of the American Board of Psychiatry and Neurology. The American Board of Psychiatry and Neurology is not for profit and teaches people about psychiatry and its benefits.
They have a medical degree. Ask a psychiatrist for their medical degree to prove their worth.
Finding One Near You
While online psychiatry is good, sometimes you may need to find psychiatrists near you. How can you find psychiatrists that can help? Here are a few ways you can find a psychiatrist who is near the area.
Ask a medical doctor. Medical doctors tend to know psychiatrists who may be able to help you. Examples of medical doctors in this context include your general practitioner, a child and adolescent doctor, a doctor in clinical psychology, and much more. Talking to medical doctors near you can help.
If you know someone who goes to a psychiatrist and likes to talk about it, they may be able to recommend a good psychiatrist they see. Of course, if they don't want to talk about it, please respect their wishes. Psychiatry tends to be a sensitive issue, so handle it with care.
Talk to other medical professionals for recommendations, for example, nurse practitioners. Nurse practitioners may know someone who can help you. A nurse practitioner is excellent in the field of both medicine and psychiatry. A nurse practitioner may assist in interpreting the results of a test. A nurse practitioner can help with treatment plans, too.
What Age Groups Do Online Psychiatrists Cover?
Online psychiatry works with various age people of all ages and all sorts of health systems. There is a psychiatrist online suitable for all age groups. Let's look at a few of them.
Child and Adolescent
A child/adolescent psychiatrist can help those in their younger years cope with life. There is an online child/adolescent psychiatrist who can help your child with any problems they may have. psychiatrists working with children all around the world. Children are always on their tablets, so a child/adolescent psychiatrist working with children is not unheard of. They can work with teens as well. Teens have smartphones, and are quite prone to mental illness, so an online child/adolescent psychiatrist can be what the doctor ordered. When it comes to teens, they may help a teen express themselves in creative ways, such as art therapy. If you want your child to get better, talk to a child/adolescent psychiatrist today.
Child and adolescent psychiatry can also help with a variety of mental disorders that affect both adults and children. For example, with child and adolescent psychiatry, they can tackle the emotional difficulties a child is going through, especially if it involves a loss, or sudden change. They also offer a variety of medical treatments for pretty much any condition, and them, along with a medical doctor, can really help get your child on the right pathway. Some look down on psychiatrists because they're given a bad name, but if your child is struggling, then you should have them see someone.
Elderly
Online psychiatrists who work with elderly patients are called geriatric psychiatrists. In the later years, there are many problems one may face, and a geriatric psychiatrist can specialize in helping the elderly. From Alzheimer's Disease to a brain injury, your older loved ones can get the help they need.
Geriatric psychiatry can help those who are older that are struggling with various mental disorders that are plaguing them. Elderly people experience mental health conditions, especially as they lose their friends and loved ones. But, a board certified psychiatrists from the American psychiatric association can help keep you mentally sound even as you get older. Geriatric psychiatry is good for older people, because sometimes, with the breakdown of the body, you start to reduce the production of SSRIs, and a psychiatrist can offer treatment for many metal health conditions that are out there. Oftentimes, those with years of experience can help the elderly with different mental health disorders, and there are many forms of therapy that the elderly can seek out.
Anyone
Online psychiatrists also help anyone in-between. Young adult, adult, middle-aged, it doesn't matter. No one is too young or too old to get online help. If you need an online psychiatrist, talk to one today and see if one can benefit you.
Do Online Psychiatrists Accept Insurance?
You may wonder if an online psychiatrist accepts United States insurance like Blue Cross Blue Shield. Many insurance providers have not caught up with online therapy yet despite its many benefits, but a few have. See if your local Blue Cross Blue Shield provider accepts online therapy, and if so, which doctors take it. If they do not, petition Blue Cross Blue Shield or whatever provider you do have and explain why you need online psychiatry.
With that said, online psychiatry can be cheaper than regular psychiatry because it tends to cut out the middleman. Also, many online psychiatrists can give you deals traditional psychiatrists simply cannot. BetterHelp can assist you.
Getting Started
Getting started with a BetterHelp.com therapist is simple; all you need is an internet-ready device (computers, smartphones, and tablets are all acceptable tools), a reliable internet connection, and a private space to meet, where you feel comfortable talking. Selecting a therapist is simple: you'll be asked to fill out a multiple-choice questionnaire to help match you to a therapist who would most effectively meet your needs, then you'll create a profile. The questionnaire takes less than five minutes to complete. If, for some reason, you are not satisfied with your match(es), you can request a change. After all, the goal is to optimize your mental health and get the help you need.
Online therapy might be relatively new to the therapeutic scene, but it is enormously beneficial to people seeking therapy who do not have the means or the ability to engage in typical face-to-face therapeutic settings. Online therapy brings the power of mental health treatment to people across the world and can get you started on the road to mental health today.
If you're still wondering if online therapy is right for you, please contact us at contact@betterhelp.com or check us out online at Facebook, Twitter, Instagram, Google+, LinkedIn, Pinterest & Tumblr.
If you need a crisis hotline, please see below:
RAINN (Rape, Abuse, and Incest National Network) - 1-800-656-4673
The National Suicide Prevention Lifeline - 1-800-273-8255
National Domestic Violence Hotline - 1-800-799-7233
NAMI Helpline (National Alliance on Mental Illness) - 1-800-950-6264
---
Previous Article
Speaking With An Online Psychologist Is Your Key To Better Mental Health
---
Next Article
Use Online Psychological Evaluation Before You Hire
---
The information on this page is not intended to be a substitution for diagnosis, treatment, or informed professional advice. You should not take any action or avoid taking any action without consulting with a qualified mental health professional. For more information, please read our
terms of use.