Psychiatrists Online: Reasons To Choose An Online Psychiatrist
Updated July 12, 2019
Reviewer Denise Doster
Most people in the modern world suffer from mental health issues at some point in their lives. From depression to anxiety, to impulsivity and insomnia, we can likely all find some form of mental imbalance or mental struggle we could use some help with. Any mental health issue, no matter how seemingly insignificant, can feel like an insurmountable obstacle-and can be embarrassing to seek help for. Fortunately, there are ways to enlist the help of a reliable, qualified mental health professional without setting a single foot out of the door.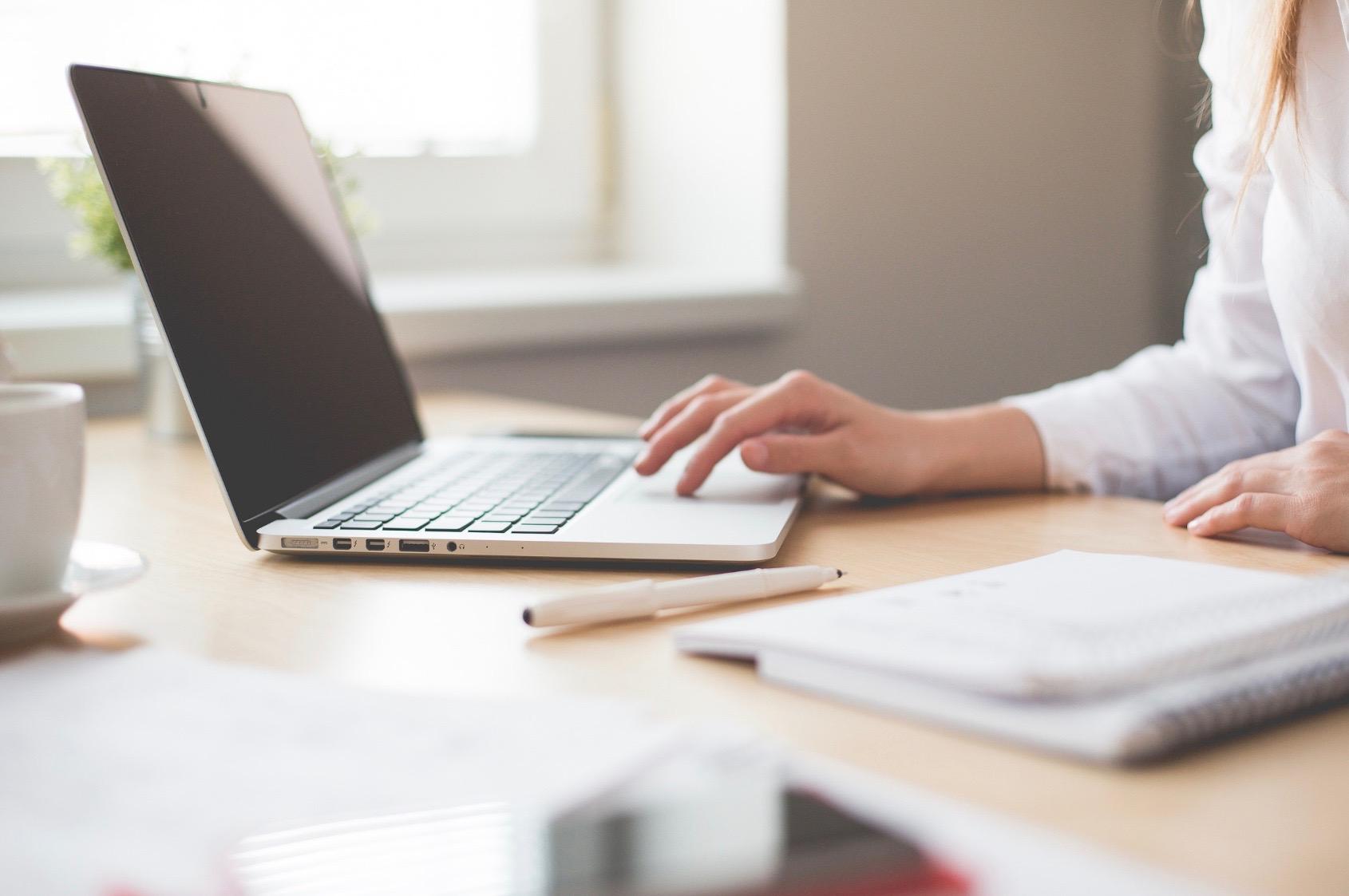 Mental Health Treatment Online
Using the internet for personal aid is certainly not a new concept. Online shopping has been around for years, and has helped countless people who experience issues with mobility, busy schedules, or who simply struggle to get out and about due to anxiety or fear. If any of these conditions apply to you, you may benefit from online therapy. With online therapy, you can find high-quality, life-changing mental health professionals without ever having to pick up the phone and speak to a receptionist, or complete the sometimes-arduous task of getting ready and stepping out of the door.
There are many things to look for in a mental health professional, including reliability, expert qualifications, a history of excellence, and experience in the field of your condition-but we'll get to these qualities a little bit later. There are numerous mental health professionals at your disposal who can help you achieve your goals, improve your mental health, and get the help you really need. There are many sites dedicated to getting everyone proper mental health treatment, regardless of ability or position in life, and one of these is BetterHelp.com.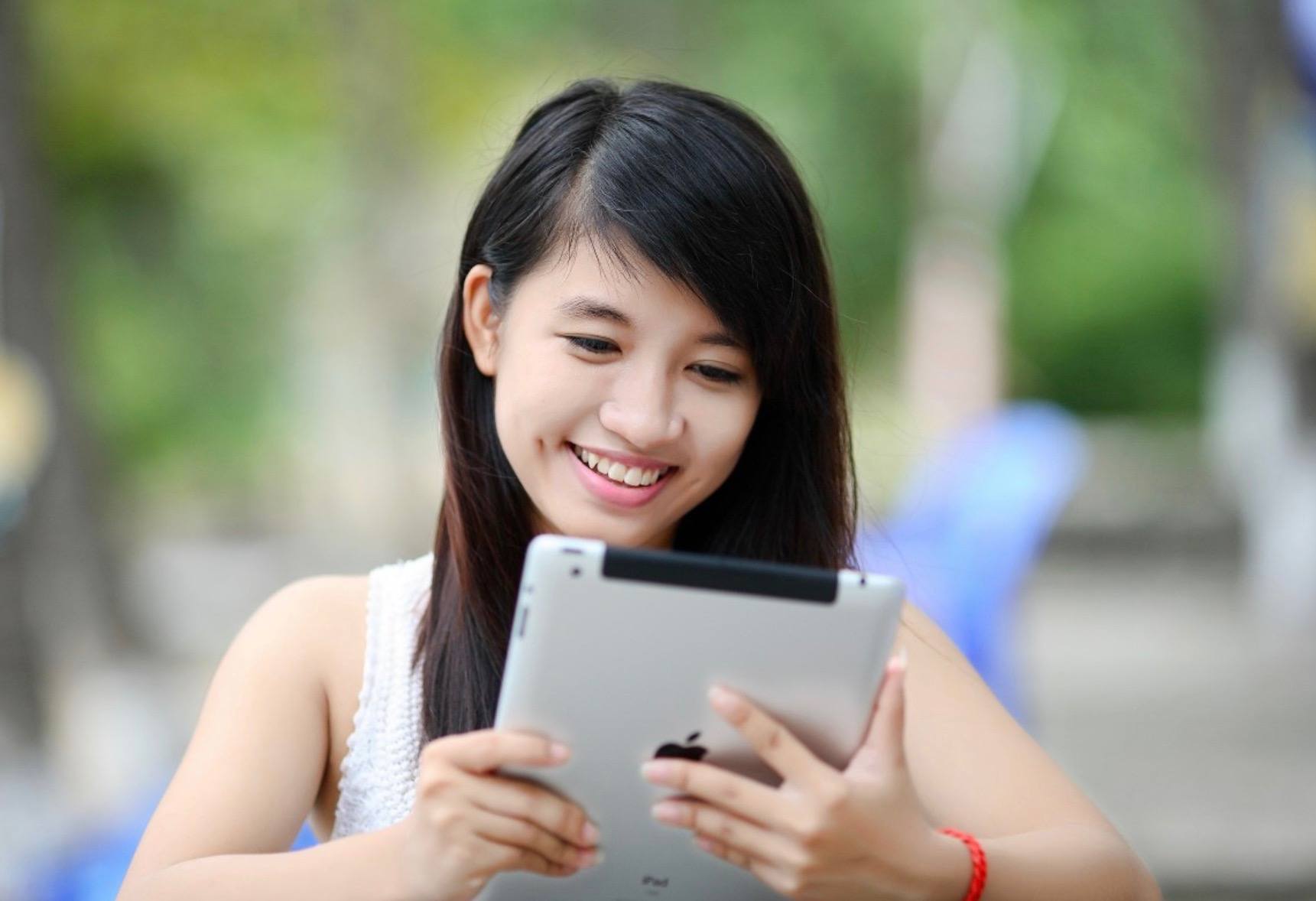 Getting Help via Online Treatment
While reaching out for help can be frightening, at least one in every eight adults with a psychiatric disorder seeks help for their condition-and usually finds it. More people than ever before are working to heal their minds of trauma, anxiety, and personality disorders, or another disorder (OCD for example), bringing thousands of people closer to mental and emotional health. Having a mental, emotional, or personality disorder can be scary and can feel lonely, but there are other people just like you, who gathered their courage, and reached out to the mental health professionals available in person or online. It's important to note that if you're seeking online treatment, you should ensure that the website is reputable. Here's a list of reputable, online counseling sites:
7 Cups

is a website offering professional mental health help via asynchronous messaging.

Breakthrough

(also called MD Live) offers Video chats with a mental health professional, and may allow some insurance companies to reimburse.

AmWell

provides video conferencing as well, and may also accept insurance reimbursement.
Online Therapy Through BetterHelp.com
Although most people confronted with the question of wanting optimal health would adamantly agree that yes, they do want to be healthy and strong, the fear of actually seeking treatment can overwhelm the sincere desire to get help. Calling to schedule an appointment, meeting with a therapist, and finding room in your schedule can all feel like impossible tasks. A new baby, an overwhelming job, or living in a remote area can all wreak havoc on your attempts to enlist professional help. Enter: online therapy.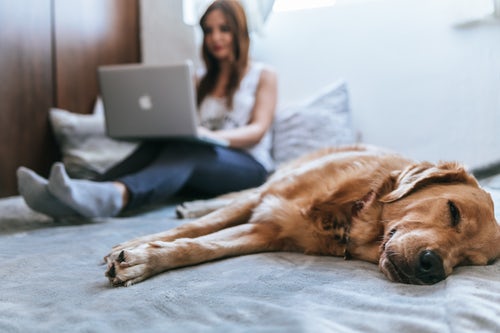 Online therapy offers immense benefits, involving time, money, and effort. Going to therapy can be expensive, both in terms of the time it requires to go, and the money the endeavor exerts. Using online therapy, however, you do not have to worry about the hassle of driving to your appointment, sitting in a waiting room, and driving home; instead, you can simply sit in a comfortable space, open your smartphone, tablet, or computer, and speak directly with a mental health professional who's eager and willing to help you improve your mental health and wellness. The cost of a physical space can play a role in how a therapist's rates are created, and speaking with an online therapist greatly reduces the cost for the practitioner-if it isn't removed altogether. Practitioners offer the same privacy, the same rights, and the same expert counsel of in-person therapists, without the same obstacles. Read below for some reviews of BetterHelp counselors.
Counselor Reviews
"Hilary has been the most incredible supporter of mine at a difficult time in my life. Though my physical and mental health fluctuate from day to day, she always meets me right where I am and helps me get through the tougher moments, as well as celebrate progress and achievements. Hilary is an integral part of my health team and I wouldn't want to do it without her."

"Cynthia is very friendly. She is great at helping to establish goals and finding applicable ways to reach them. These goals include life goals but also the general goal(s) for the session! She enhances my way of thinking about current situations/circumstances. Cynthia helps me feel empowered and accountable for my outcomes while diving deep into underlying feelings and at times, reservations. She is also able to take abstract thoughts and concrete them to explore opportunities for more conversation. My first time seeking counseling has been successful with Cynthia!"

Seeing a Psychiatrist vs. Figuring It out on Your Own
Figuring out your mental health issues on your own is tempting; after all, it is your head, your emotional quality of life, and your problem, right? Why shouldn't you figure it out yourself? While this mindset is certainly an alluring one, it does have a few problems: mental health professionals have been trained for years to navigate the minds of healthy and unhealthy individuals alike, and will have a unique perspective to offer you. Mental health professionals are also trained to understand nuances of your experiences and symptoms that you, yourself, might not recognize. Emotions are powerful things, and can sometimes steer you in the wrong direction; you might feel mad, but you might actually be sad and fear abandonment by a friend following an altercation.
Figuring it out on your own, you might think, can help your pride. Once you've gotten yourself healthy, gotten yourself under control, you can come forward with friends and loved ones about your struggles. That way, they won't have to worry, you won't have to feel weak, and everybody wins, right? Unfortunately, no. Most of the time, our loved ones can instinctively feel when something is not quite right with us, but might not feel it is their place to encourage us to get help. That beautiful, incredible responsibility-the responsibility to chase health and get help-is ours alone, and online therapy can be just the outstretched hand that you need.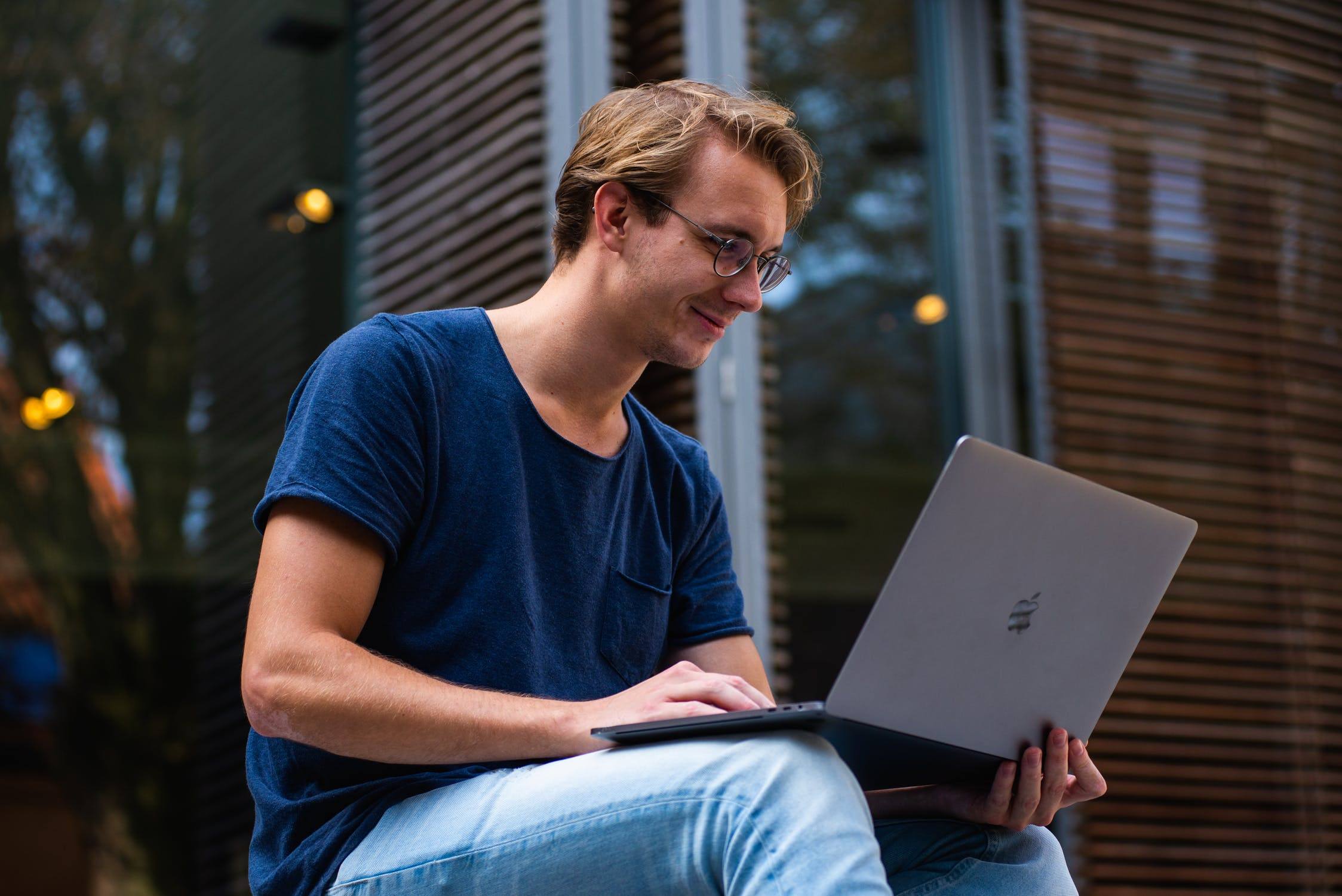 Online Therapy vs. In-Person Therapy
Physically meeting with a therapist can be draining in multiple ways. Your wallet can be drained, your emotional state can sag, and your desire to stick to your appointments can drag. Although therapy is an incredible tool, actually making it to a physical appointment can be daunting, time-consuming, and difficult. Seeing your therapist's facial expressions and examining their body language can be useful, but can also be something of a deterrent, if you are worried about being judged or you are afraid of others' perceptions of you. When choosing a therapist in person, you are likely to be limited in your options, as you will need to find someone in your immediate area, and the therapists closest to you might not engage the particular modality you're hoping to use.
Conversely, meeting with a therapist online affords you the ability to meet on your schedule, in the comfort of your home. You may be more comfortable divulging honestly and fully with your therapist in your home, rather than in the standard office setting. This can speed the development of your treatment plan, as your therapist may not have to spend additional time trying to tease out the entirety of your symptoms and needs. This form of therapy can also be more cost effective, as you and your therapist are not required to spend money on gas, or a physical space, which can be costly. Online therapy also allows you to feel more in control of your own treatment and safety; if you find, for instance, that you are not connecting with your therapist, you can seek another, without the trouble of explaining to the therapist or office manager that you'll need to cancel your appointments. Instead, the matter can be taken care of with a quick email.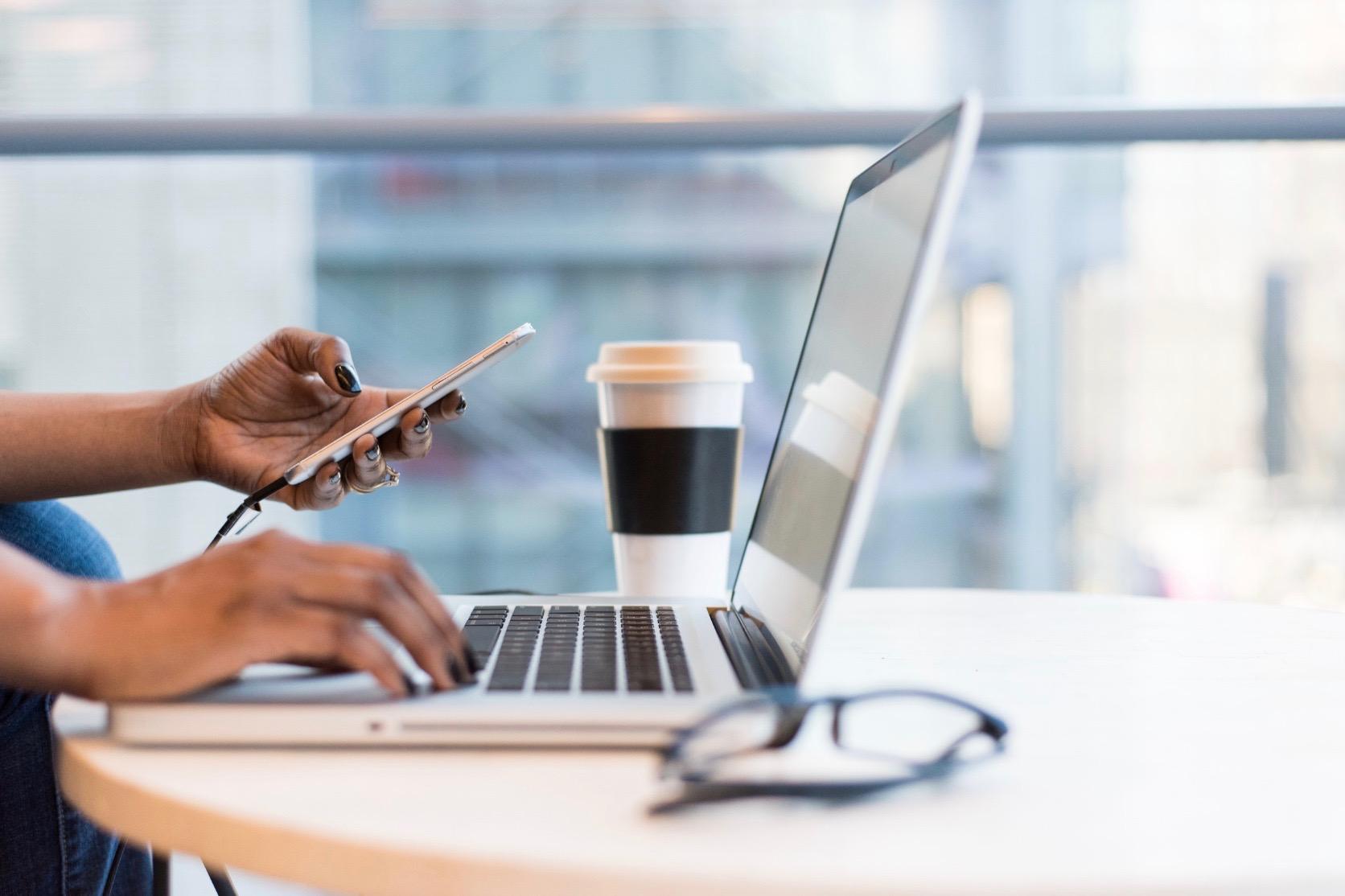 Online therapy can be amazing for people who suffer from all manner of anxiety disorders, as even leaving the house can prove almost impossible when anxiety is running rampant. Selecting and seeing a psychiatrist online can mitigate much of the fear and anxiety associated with seeking professional help, and can provide you with peace of mind as you move forward with treatment.
Getting Started
Getting started with a BetterHelp.com therapist is simple; all you need is an internet-ready device (computers, smartphones, and tablets are all acceptable tools), a reliable internet connection, and a private space to meet, where you feel comfortable talking. Selecting a therapist is simple: you'll be asked to fill out a multiple-choice questionnaire to help match you to a therapist who would most effectively meet your needs, then you'll create a profile. The questionnaire takes less than five minutes to complete. If, for some reason, you are not satisfied with your match(es), you can request a change. After all, the goal is to optimize your mental health and get the help you need.
Online therapy might be relatively new to the therapeutic scene, but it is enormously beneficial to people seeking therapy who do not have the means or the ability to engage in typical face-to-face therapeutic settings. Online therapy brings the power of mental health treatment to people across the world, and can get you started on the road to mental health today.
If you're still wondering if online therapy is right for you, please contact us at contact@betterhelp.com or check us out online at Facebook, Twitter, Instagram, Google+, LinkedIn, Pinterest & Tumblr.
If you need a crisis hotline, please see below:
RAINN (Rape, Abuse, and Incest National Network) - 1-800-656-4673
The National Suicide Prevention Lifeline - 1-800-273-8255
National Domestic Violence Hotline - 1-800-799-7233
NAMI Helpline (National Alliance on Mental Illness) - 1-800-950-6264
---
Previous Article
Speaking With An Online Psychologist Is Your Key To Better Mental Health
---
Next Article
Use Online Psychological Evaluation Before You Hire
---
The information on this page is not intended to be a substitution for diagnosis, treatment, or informed professional advice. You should not take any action or avoid taking any action without consulting with a qualified mental health professional. For more information, please read our
terms of use.