Is Video Therapy Effective?
By: Robert Porter
Updated February 23, 2021
Medically Reviewed By: Lauren Guilbeault
Therapy is an important resource for millions of people around the world. There are many different reasons why people seek out therapy. Some people need therapy to help them address depression or anxiety issues. Therapy can also be useful for helping people with relationship problems, substance abuse issues, and eating disorders. Being able to get the help of a dedicated professional can make a difference in people's lives.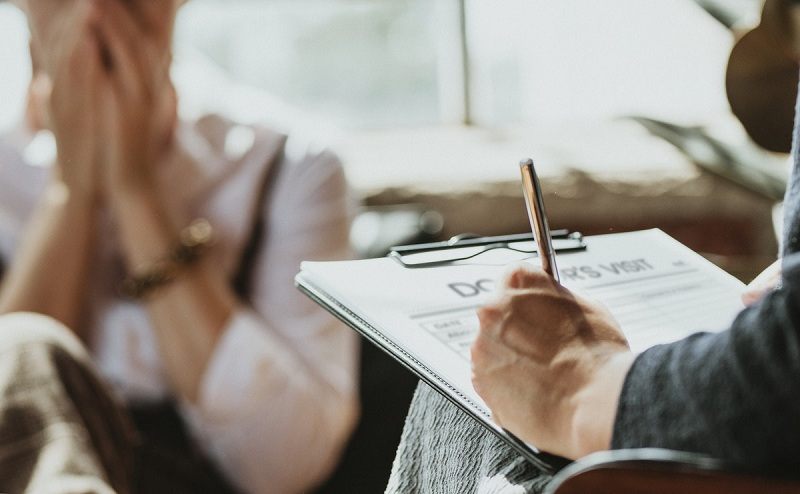 This website is owned and operated by BetterHelp, who receives all fees associated with the platform.
Source: rawpixel.com
In modern times, people have started to make use of video therapy more often. Video therapy is a type of online therapy where patients can talk to a therapist by using video chat. Some people refer to this type of therapy as Skype therapy as well. The reason Skype therapy became a common term is due to Skype being a common platform used in video therapy.
For some people, gaining access to traditional in-person therapy can be hard. Sometimes it is not a cost-effective option. Other times, people will simply find that it is not convenient enough for them to be able to commit. This is why video therapy has become such an important pillar for treating mental health concerns.
If you are experiencing mental health issues, then you may be wondering whether or not video therapy is something that you should try out. It may be beneficial to explore what this therapy type has to offer you. This article will take a look at just how effective video therapy can be and why it may be preferable to traditional therapy methods. This information can help you make an informed decision and you will be able to easily try video therapy out if it sounds like a good fit for you.
Video Therapy Works Very Similarly To Traditional Therapy Methods
Video therapy has proven to be just as effective as in-person therapy. Those who have experienced both types of therapy note that the process is the same. Patients will be speaking with a therapist about their issues and will be receiving quality advice from the therapist throughout the process. The conversation is similar to if it were happening at a traditional therapy center or office.
In fact, many people wind up feeling more comfortable when talking to a therapist online. It can be easier for people who have certain types of anxiety to feel comfortable when inside their own homes. Being able to reach out for therapy without having to go out in public can be a good thing. One of the goals of the therapy may be to overcome social isolation, but the initial therapy sessions may be easier for the person to handle.
Also, online therapy is just as effective as traditional therapy due to the quality of the therapists. Therapists who practice video therapy are fully licensed and know how to help their patients. These professionals are just as dedicated to their craft as those who operate out of brick and mortar locations. The only major difference between video therapy and in-person therapy is that one option is more convenient than the other.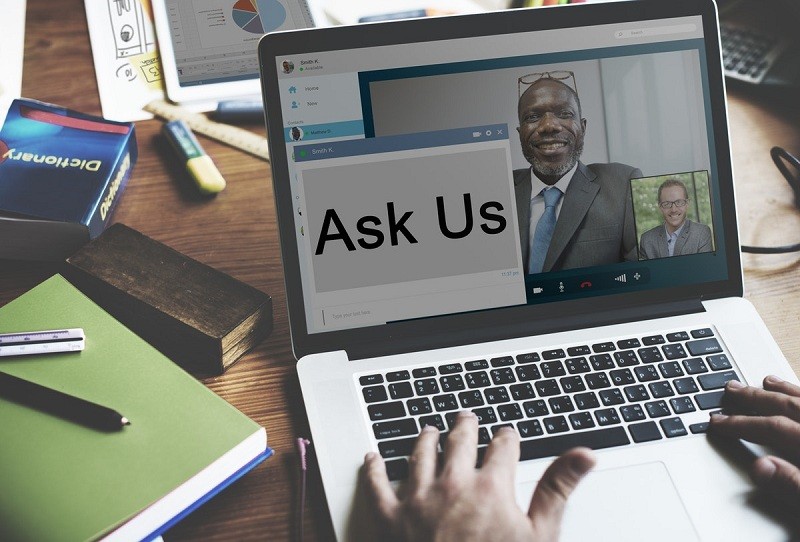 Source: rawpixel.com
Video Therapy Is More Convenient For Many People
Video therapy is likely a more convenient option for many people. If you are a busy individual, then you may not always have time to make it out to see a therapist in-person. This is going to limit the practicality of going to a traditional therapist's office. Therapists are generally going to have certain hours where they will be open, and you will need to work within those limits. This may not be the best solution for those who have little time to spare.
If you want to turn to online video therapy instead, then you will be in charge of the schedule. It will be far easier for you to have therapy sessions when you are free. This will allow you to work through your issues without it becoming an inconvenience in any way. You can reach out to most online therapists at any time.
Online therapy is convenient in other ways. You will not have to spend money on driving yourself to see the therapist. It is also simply more discreet to receive online video therapy. Many people prefer to keep their struggles to themselves and would not like to advertise that they are seeking therapy. No one will see you driving to a therapist's office or going into the building when you use video therapy.
Therapy is certainly nothing to be ashamed of, but there is nothing wrong with wanting to maintain your privacy. Your decision to seek treatment should be between you and anyone else that you choose to tell. Being able to get the treatment without having to leave your house just helps to keep things private while also being as convenient as possible.
Online Therapy Is Often More Cost-effective
Online therapy is often more cost-effective than traditional therapy methods as well. Many therapists will charge quite a bit of money for each therapy session. If you want to be able to receive therapy without having to break the bank, then online therapy is a good way to go. It is an option that is just as effective while also being significantly more affordable.
Online therapists can charge you less money for their services because they do not have the same overhead costs that a traditional therapy office does. Not having to worry about renting a commercial space allows the therapists to pass the savings down to the patient. You can get the help that you need without having to put yourself in a tight financial position.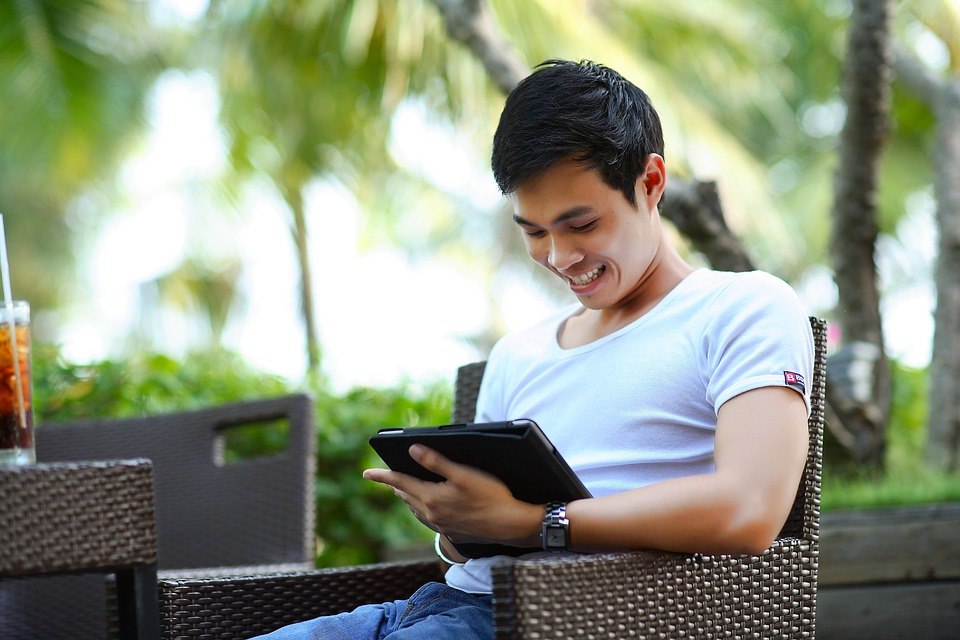 Source: pixabay.com
Many Types Of Online Therapy Are Available
Many types of online therapy are available too. No matter what type of therapy it is that you need, you will likely be able to find it when turning online. Video therapy can help patients with depression, anxiety, eating disorders, sexual dysfunctions, substance abuse problems, and much more. This is a therapy style that has been proven to be effective for many people. In fact, a study published in the Journal of Medical Internet Research has found that internet-delivered cognitive behavioral therapy (online CBT) has high levels of efficacy and convenience for individuals seeking treatment for mood and anxiety disorders. The study's authors found that significant reductions in client symptoms of depression were linked to access to CBT resources, and that participant retention during online therapy was equal to that of traditional therapy.
If you want to get therapy for any reason, then you should consider looking into online video therapy options. The benefits of going the online route are no less than equal to that of traditional therapy. For example, individuals living with severe bouts of depression will be able to seek treatment for their condition. There are so many practical uses for online therapy, which has become one of the most sensible choices for most people.
When you or someone that you love has a mental disorder or any other type of condition that requires therapy, it will be good to consider online options. It will give you many different therapy options to choose from, and you can enjoy the various conveniences that the platform offers.
Sign Up For BetterHelp Today
BetterHelp is an online platform dedicated to providing high-quality therapeutic services. When you sign up to receive therapy at BetterHelp, you can receive specialized guidance and attention. Their licensed therapists are capable of helping you with a wide array of problems.
No matter what you are going through in life, it is possible to work toward healing. Living with depression or anxiety issues is not always be easy. It may feel difficult to get through some days. This is why it is so imperative to have people who care about you on your side. When you have trained and qualified therapists that you can rely on, it makes it that much easier to maintain a good quality of life even with mental health conditions.
The convenience of online therapy can allow you to get the help that you need at any time. If things are going poorly for you and you need to reach out, then you will always be able to do so. Online therapists will always be readily available to assist you. Once you have the process started, you can pave the way for significant improvements in your life and can start feeling positive about the direction that things are going.
You will have many therapy options to consider as well. Betterhelp is among the best video therapy options that you can consider, but they can offer you even more than that. You will also be able to receive therapy over the phone if you would prefer that method. It is even possible to communicate with therapists with text messaging and e-mails, so it is very simple to find a method that will work for you.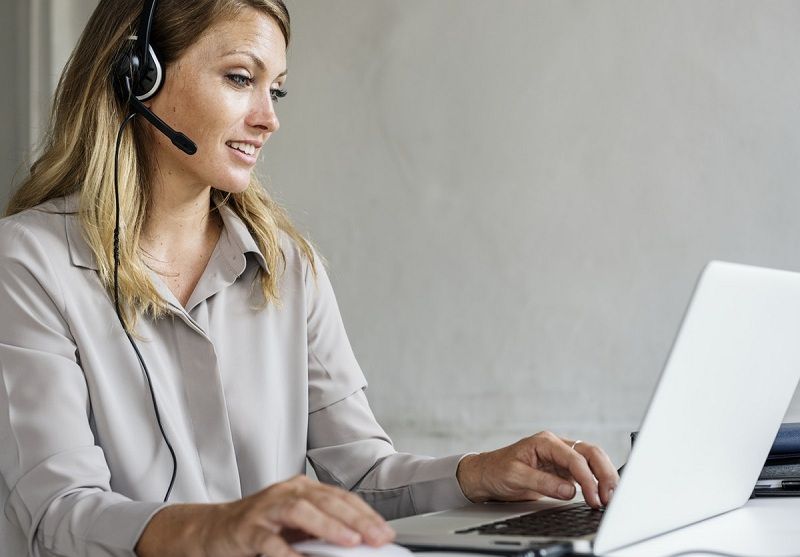 Source: rawpixel.com
Simply reach out to an online therapist whenever you are ready to move forward. If you want to start making progress toward eliminating anxiety or depression from your life, then this is the perfect opportunity. Whether you need couples therapy or if you simply need someone to talk to about personal issues, online therapists are waiting to hear from you.
Here are a couple of testimonials from individuals who have used BetterHelp for their concerns:
"Working with Alex for these last few months has been amazing! She is understanding, insightful and funny. I am so grateful I am on this journey with her. I feel safe and supported and my weekly video chats are everything! Since I started working with her, I feel more centered and have developed healthier habits."

"I have greatly enjoyed working with Jason. We have met regularly via virtual video meetings over the past several months, and he has been incredible in helping me to address my stress at work, life, and everything in between, in the midst of a global pandemic. He is very adept at listening, identifying underlying thought processes, discussing issues, and working towards productive solutions. I always look forward to meeting with him, and I would highly recommend Jason to anyone and everyone!"

---
Previous Article
Common Cognitive Behavioral Therapy Techniques And Why They Work
---
Next Article
I Need Help For My Child: Where Can I Find A Teen Therapist Near Me?
---
The information on this page is not intended to be a substitution for diagnosis, treatment, or informed professional advice. You should not take any action or avoid taking any action without consulting with a qualified mental health professional. For more information, please read our
terms of use.