When many people think of therapy, they think of the same thing: a therapist sitting and listening to a patient talk about their past. And that's about where their idea of therapy stops. Many people don't realize that there are many available therapy treatments. A popular form of therapy is called cognitive behavioral therapy. This is a very effective form of therapy because of the techniques that are used.
What Is Cognitive Behavioral Therapy?
Cognitive Behavioral Therapy Can Help You Find Solutions
Cognitive-behavioral therapy (CBT) is a type of psychotherapy that is used to treat patients that need help with their thoughts, emotions, and behaviors. While many people think of therapy as diving into deep childhood issues and repressed memory, CBT focuses on finding solutions today instead of staying stuck processing the root cause of where the problems are coming from.
The Mayo Clinic defines it like this, "CBT is a common type of talk therapy (psychotherapy). You work with a mental health counselor (psychotherapist or therapist) in a structured way, attending a limited number of sessions. CBT helps you become aware of inaccurate or negative thinking, so that you can view challenging situations more clearly and respond to them more effectively."
CBT works by helping patients to see how their thoughts are impacting their behavior. While our thoughts may be based on our experiences and past, such as our childhood, instead of focusing on just those events, CBT works in helping you find a solution now.
Who Does CBT Work For? What Are The Techniques?
CBT can treat a vast number of mental health challenges. Some of these include anxiety and panic disorders, depression, substance abuse, Borderline Personality Disorder, and eating disorders. Studies have found that CBT can help patients reduce and eliminate some health conditions that are not always possible from other forms of therapy.
Examples Of CBT Techniques
While the process of CBT will vary based on your needs and the mental health professional, there is a similar outline involved with each patient.
The first step is to identify the issues that you want to address. This could be dealing with grief from the loss of a loved one, anger after a divorce, anxiety, and depression, or the symptoms from other Mental Health disorders that you have been diagnosed with.
After that, the therapist will ask you questions about these areas and emotions that you have. The questions will help to get you talking and processing what your thoughts are around the topic. This is effective in helping you to identify any wrong or harmful thoughts that you have in your head. This could include talking about your own experiences, relationships that you have with people, or events that you have experienced in your life. Your therapist may also give you homework of journaling each day on your thought life.
Once you've been able to identify your negative and harmful thinking, you will start to see how those thoughts are impacting your emotions and your behavior. This allows you to learn how to reshape and reprogram those thoughts into ones that will be more helpful for your situation and in your life.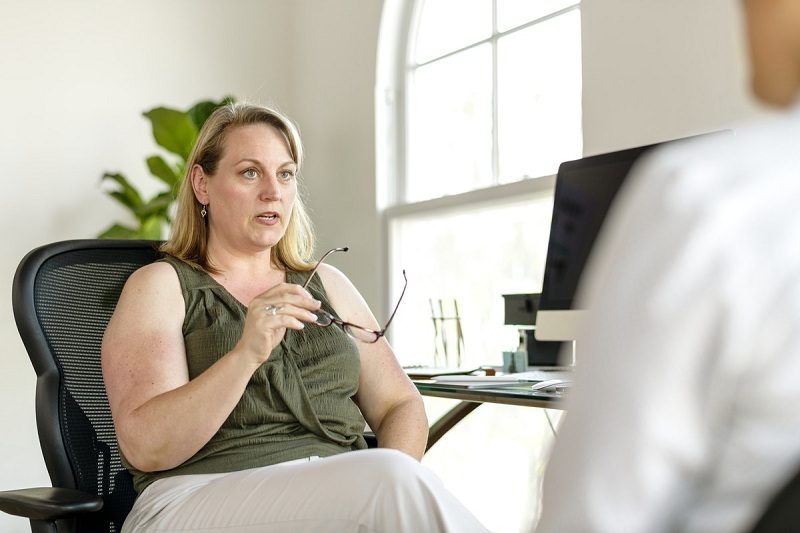 What To Expect From Your First Session
When you meet with your therapist for the first time, they are going to need to take some time to get to know you and your situation. They may ask you about your physical health, and if you have any past experiences or challenges with mental health. These questions allow them to help identify what form of treatment will be the best for you or if it will be a combination of treatments. This might not all happen in one session.
The more open you are with them from the start, the easier it will be to get the needed information to start moving forward with your treatment plan. If, after doing your research you know that you would like to try CBT, let your therapist know this. If they have any concerns about this, they will be able to address them with you, and you will be able to let them know what your preferences are. If you can't seem to agree with each other, you might want to find a different one to work with.
How To Get The Most Out Of CBT
CBT, like all forms of therapy, can be difficult and emotional to work through. You are learning how to think differently about situations that may have been very hurtful in your life. But, if you stick with the plan that your therapist provides you, you can find the relief that you are looking for and experience long-lasting changes. To get the most out of your CBT sessions, here are some things to keep in mind.
You have to be willing to be honest. If you can't be honest during your sessions, then CBT is not going to work for you. It can be difficult to share your thoughts with another person, especially a stranger, but your therapist is trained to help you process negative or harmful thoughts and replace them with ones that are more beneficial to you. If you are unwilling to share your thoughts, they are unable to help you the way that you need.
Following through for work that is given to you. If you want to see results from your CBT session, then you need to do the things that your therapist is telling you to do. If they want you to keep a journal until your next session, they have a reason for doing so. That means you should do everything in your ability to stick to the homework that they give you. It's all in your best interest.
Be willing to stick with it. Even though some forms of therapy help you achieve results faster than others, there is no such thing as instant results. Don't quit on the process just because you don't feel like you are "better" after only the first session.
Don't be afraid to ask questions. In order to get the most out of therapy, you must be involved in the process from start to finish. If you have questions about why your therapist wants you to do something or why you aren't seeing the results that you were expecting, it's okay to talk to your therapist about it. There may be some changes that the therapist can make to your treatment plan to help you achieve the goals that you're working towards.
How To Find A CBT Provider Near Me
When you are starting therapy, whether it's CBT or another form, it's important that you feel comfortable with a therapist that you're working with. If you are uncomfortable, then you are going to have a difficult time opening up about personal things in your life. This can cause you to have delayed results, or see no improvement at all. If you find that you have a meeting with a therapist and you don't see any results, and they don't seem to be listening to you, don't be afraid to find a new one. The whole purpose of your session is to improve your mental health.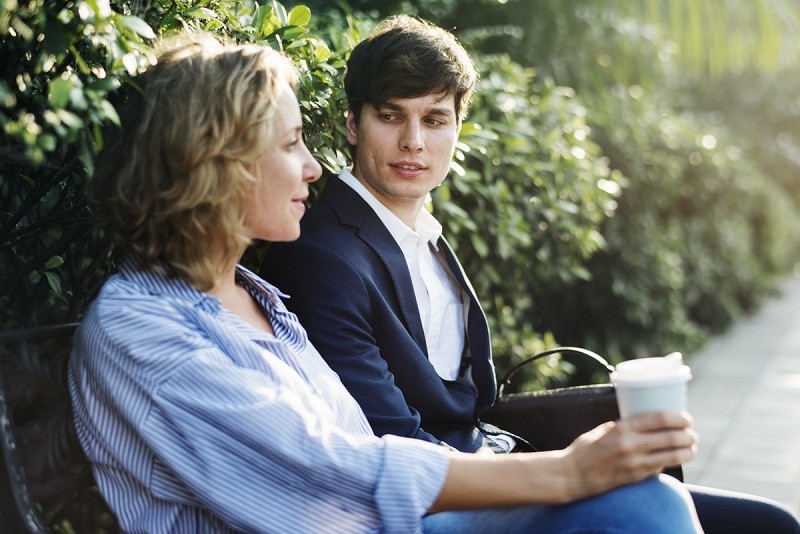 Cognitive Behavioral Therapy Can Help You Find Solutions
Try asking friends and family for a personal recommendation for a therapist. You'll be surprised at how many of the people you know that have been to therapy before. It can be helpful to have a personal recommendation, but remember that this is not a 100% guarantee that they are going to be a good fit for you as well.
You can also try finding a therapist by doing a simple online search. Make sure that you check reviews to avoid wasting your time on any mental health professional that isn't going to be a good fit. And don't be afraid to ask for a simple phone call to schedule an appointment to come to their office.
Make sure you check the therapist's credentials that you will be working with. You also want to look for a therapist that is experienced with CBT treatment plans. While all licensed therapist should be familiar with the technique, not all therapist will be experienced using it.
Where To Find CBT Therapists
When looking for a CBT provider, remember to look both in your local area and online. Some people prefer to sit face-to-face for a session, and others like the convenience and comfort of meeting remotely. There are many options for online therapy, such as text therapy and communicating through email, phone, or video calls.
Regardless of the route that you choose to go, it's important that you make sure your therapist is licensed and experienced. After that, you can choose the person that you're most comfortable with. Remember your therapy sessions are about you and need to be able to work for you and your situation.
Frequently Asked Questions (FAQs): Unpacking This Approach
How do you do cognitive behavioral therapy?
There are many types of medically reviewed therapy, and styles of implementing them. Mental illness affects each person differently, and each person should utilize CBT techniques in ways that work best for them. Cognitive restructuring involves challenging your thought patterns to be more focused on finding solutions. Your therapist will guide you through a variety of problem solving exercises to better understand your thoughts and feelings.
Like with all types of therapy, cognitive behavioral therapy techniques are most effective when you're ready and open to implement them. Many people struggle with cognitive distortions, but a willingness to change emotions and behaviors is what will allow you to benefit from CBT.
Each person will have a different journey while they develop problem solving skills. Someone struggling with a phobia, for example, may benefit from exposure therapy. Another person who struggles with anxiety may need help changing their thought patterns to reduce negative self talk.
What are the key concepts of cognitive behavioral therapy?
At the core of the method, cognitive behavioral therapy is based on the idea that our thoughts and emotions are influenced by our perception of events, and not necessarily the events themselves.
CBT techniques are medically reviewed practices used by therapists to help you challenge cognitive distortions, reduce negative thoughts and provide short term treatment that can be utilized throughout the rest of your life.
What are the 4 steps of cognitive restructuring?
The 4 steps of cognitive restructuring help to effectively interrupt negative thoughts. They are as follows:
Identify the upsetting situation or problem.
Evaluate the thoughts around it, and whether or not they are productive.
Start thinking more rationally about the issue and whether or not the perception is truthful.
Replace the negative thoughts with rational thoughts.
Can I do cognitive behavioral therapy on my own?
Yes! The goal of this form or therapy is to help teach you cognitive behavioral therapy techniques that you can use every day on your own. In a way, after you get medically reviewed, your therapist is teaching you how to become your own therapist when you're not in session. Common CBT techniques can be utilized in many spaces and are not restricted to the location of your session.
What is cognitive behavioral therapy for anxiety?
CBT has been proven to be very effective for people struggling with anxiety disorders. A person struggling with anxiety may find themselves struggling with cognitive distortions and negative thought patterns often. This can affect their social skills and their overall quality of life. CBT techniques can help shift their perspective on certain events, and help them replace cognitive distortions with rational thoughts.
How do I practice CBT for anxiety?
Anxiety disorders often cause cognitive distortions that make it difficult for a person to function and deal with daily life. Once you've been medically reviewed by a professional and you've begun having sessions with a therapist, you can utilize the same methods at home. Through a variety of simple exercises, you can learn to challenge intrusive, irrational thoughts.
This can also help people when they are dealing with anxiety surrounding physical trauma, such as chronic pain. Medical advice and therapy are very beneficial health resources that can change your relationship with your anxiety.
How long does it take for cognitive behavioral therapy to work?
Treatment normally ranges from 5 to 20 sessions which provide you with the ability to challenge your cognitive distortions and negative thoughts. Your treatment plan is specific to you and may involve a variety of techniques, including exposure therapy or relaxation. It's best to be medically reviewed by a specialist to decide how many sessions are needed. As with any health-related concern, medical advice should always come from a professional.
What are the three main goals in cognitive therapy?
The three main goals of cognitive therapy are:
To relieve symptoms and resolve problems
To help the client to acquire skills and coping strategies
To help the client to modify underlying cognitive structures in order to prevent relapse
What are CBT techniques?
In order to effectively tackle your cognitive distortions, your therapist may use a variety of common cognitive behavioral methods to help you restructure your thought processes. This could involve role playing, deep breathing, journaling, activity structuring and relaxation. Talk therapy is still utilized throughout a session, but to get the most from CBT and change thought patterns, more imaginative techniques are used.
How do I change my thinking patterns?
The best way to begin is to be medically reviewed by a licensed therapist. Health insurance often covers mental health treatment. If yours doesn't or you don't have medical insurance, online counseling is an effective and affordable option.
From there, you and your therapist can develop techniques and tools that will allow you to change your thought patterns to be more positive.