Be True To Yourself: How To Be Cold Hearted
By: Joy Youell
Updated November 19, 2019
Medically Reviewed By: Rachael Lee
We all know people who might ask for too much in a relationship. They can withdraw too much energy from us and take advantage of us, so there will be times in your life when you have to draw strict boundaries. This is a form of self-care. Even if it is perceived as cold-hearted, taking time detach from negative inputs like this is an important way to protect your mental wellness.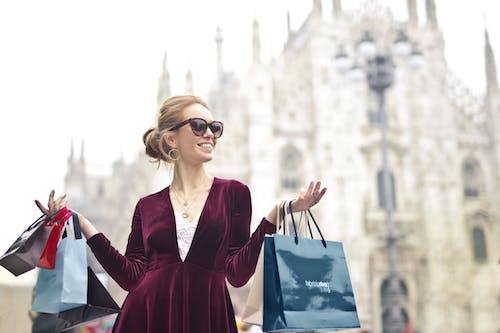 Source: pexels.com

Why Self-Care Is Important
Self-care includes essential self-maintenance, so it's a vital practice for your life. This includes taking care of your mental, emotional, and physical wellness by putting yourself first when possible. If you have a busy schedule, you know how easy it is to habitually overlook self-care or to think of it as a special treat, even though it should be nonnegotiable.
Self-care is an imperative part of caring for yourself. Taking time out to care for yourself can remind you (and others) that you and your needs are important. If we don't take care of ourselves, we are less able to take care of the things that we need to do, have fulfilling relationships, and enjoy our lives. Everyone has a long list of responsibilities, and self-care can feel selfish or unnecessary. Part of self-care includes drawing strong boundaries around your personal wellbeing, so you are sure to care for yourself first.
How to Exercise Self-Care
Self-care benefits you in many different ways. When we take care of ourselves, both mentally and physically, we are more resilient and better able to handle difficult things that come our way. The calming effects of self-care can even trigger our relaxation response, which is the counterpart to the flight-or-flight response. This relaxation response is particularly important because it can prevent chronic stress.
It might sound harsh, but learning how to be what some might consider "cold-hearted" can be an important part of your self-care. Learning how to say "no," how to put boundaries in place, and how to put yourself first are all important parts being the best version of yourself.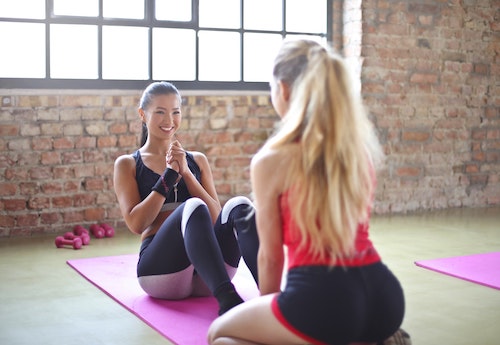 Source: unsplash.com
Choosing to focus on caring for yourself is not selfish. Life is short, and it's important to make the most of the time that you have, so you can tune in to your passions, goals, and dreams. By learning how to be cold-hearted, you can begin to shape your life in the ways that are best for you.
Drawing Boundaries with Loved Ones
Loved ones may unintentionally erode our mental health or emotional wellbeing by asking too much of us or asking us to put them first. Even if it's not intentional, they can use intimacy against us. Negativity can be contagious, and sometimes it's important to separate from negative people for that very reason. Breaking away or distancing yourself from family or friends may not be what you want, but it may be necessary in a season of self-care. Just because you've known someone for years doesn't mean they have a healthy influence on your life. Saying "no" or creating boundaries with loved ones can be difficult, but sometimes it's essential.
How do you know if you need to create boundaries and start saying "no" to the people you love? Here are some questions you can ask yourself:
Does this person cause you to feel negative, depressed, or exhausted?

Do you feel emotionally drained after having a conversation?

Does this person demand immense amounts of your time?

Does this person always need you to do something for them that you don't have time to do?
If you said "yes" to one or more of these questions, creating boundaries and saying "no" may be important for your wellbeing.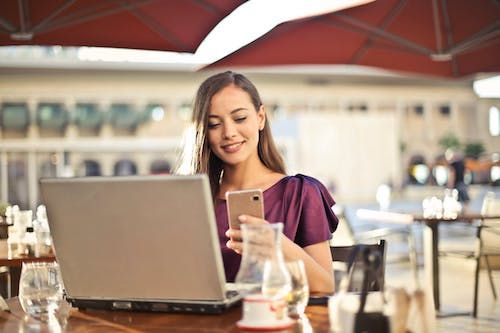 Source: pexels.com

How to Be Cold-Hearted
Being "cold-hearted" can feel like a difficult thing to do, especially if you've never done it before. If you're hesitant to try it, think of being cold-hearted as being warm-hearted toward yourself. When you're cold-hearted, you think of yourself first, which isn't a bad or a selfish thing.
Being cold-hearted is choosing to say "no" to something in order to take care of yourself. Maybe you turn down a dinner invitation, so you can relax after a stressful day at work. Maybe you like to get a massage, tend to your nails, or nourish your skin. Pampering yourself is always a great way to practice self-care. Saying "no" to people and events to take time for yourself is what self-care looks like in practice. Sometimes others perceive that as being cold-hearted, but if you don't put yourself first, who will? Choose to do things for yourself before you choose to take time for others and be warm-hearted toward yourself.
Many people fall into the familiar cycle of running themselves too thin until they reach burnout. Then, they begin to take care of themselves. After a brief respite, things get busy again, and the cycle simply repeats itself. Making time for physical activity, quality time alone, and extracurricular activities outside of work is important. You need to find a balance between social time and alone time. In addition, eating a healthy diet, getting regular exercise, and making sure you get enough sleep are all essential parts of self-care.
How BetterHelp Can Support You
Maybe choosing to take time for yourself and engaging in self-care feels difficult or maybe you're not sure where to start. Opening up and talking to someone can help. Once you have the tools to help you prioritize yourself, your body and your mind will thank you.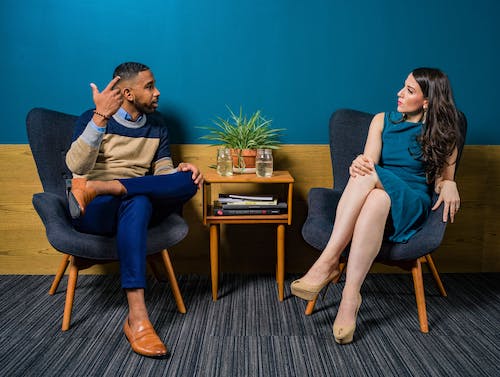 Source: pexels.com
Working with a mental health professional can be a wonderful part of self-care, especially if you're struggling to set boundaries and be cold-hearted. Maybe you're unsure if a particular relationship is healthy or perhaps you're having a hard time saying "no" to other people, so you can make time for yourself. This is where a licensed counselor can support you. BetterHelp offers convenient and affordable online therapy with experienced counselors. Read below for reviews of BetterHelp counselors who have helped people experiencing similar issues.
Counselor Reviews
"Blaire has been amazing. She's super supportive, empathetic, and kind. She has helped me gain confidence in myself and learn that it is okay to enforce healthy boundaries in my relationships."

"Rachel has been a big help in getting me to set and stick to boundaries. Most of the people that I know seem to expect me to be available to them 24/7. Rachel is the only person who says that I have every right to say no and to take time for myself."

Be True to Yourself
Self-care is an important part of your wellness, and setting boundaries in relationships helps you take the time to practice self-care. If you need help putting yourself first, a counselor at Betterhelp can support you. Take the first step today.
---
Previous Article
How To Find A Good Man To Be Your Partner
---
Next Article
Use Mindfulness To Learn How To Not Care About Anything
---
The information on this page is not intended to be a substitution for diagnosis, treatment, or informed professional advice. You should not take any action or avoid taking any action without consulting with a qualified mental health professional. For more information, please read our
terms of use.