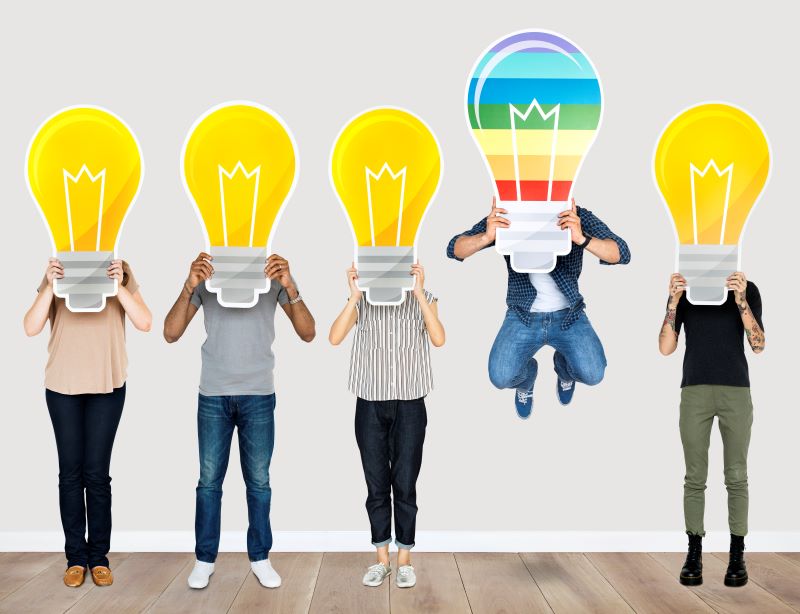 As society continues to expand and open up to new sexual orientations and genders, there is a need for us to educate others to make them aware that we all experience sex and attraction in different ways. Today, we are going to talk about the sexual orientation asexuality, its defining characteristics, and some of the misconceptions that make asexuality confusing to others.
An asexual, which is sometimes called an ace, is any person who does not experience sexual attraction to people of any gender. Keep this in mind as this is very important when it comes to the definition of asexuality. Asexual people simply do not experience sexual attraction to either gender. This does not mean that they are not able to date, fall in love, or engage in sexual behavior, however. It only means that they do not experience sexual attraction as people of other sexual orientations do. This is not to be confused with hypoactive sexual desire disorder, where you will experience little interest in sex or have a low libido, which will be upsetting to you. An asexual person will not feel upset when they abstain from sex or don't have sexual contact with another person.
The Defining Characteristics Of Asexuality
If you're looking to define asexuality further, here are a few characteristics that can be seen in asexual people: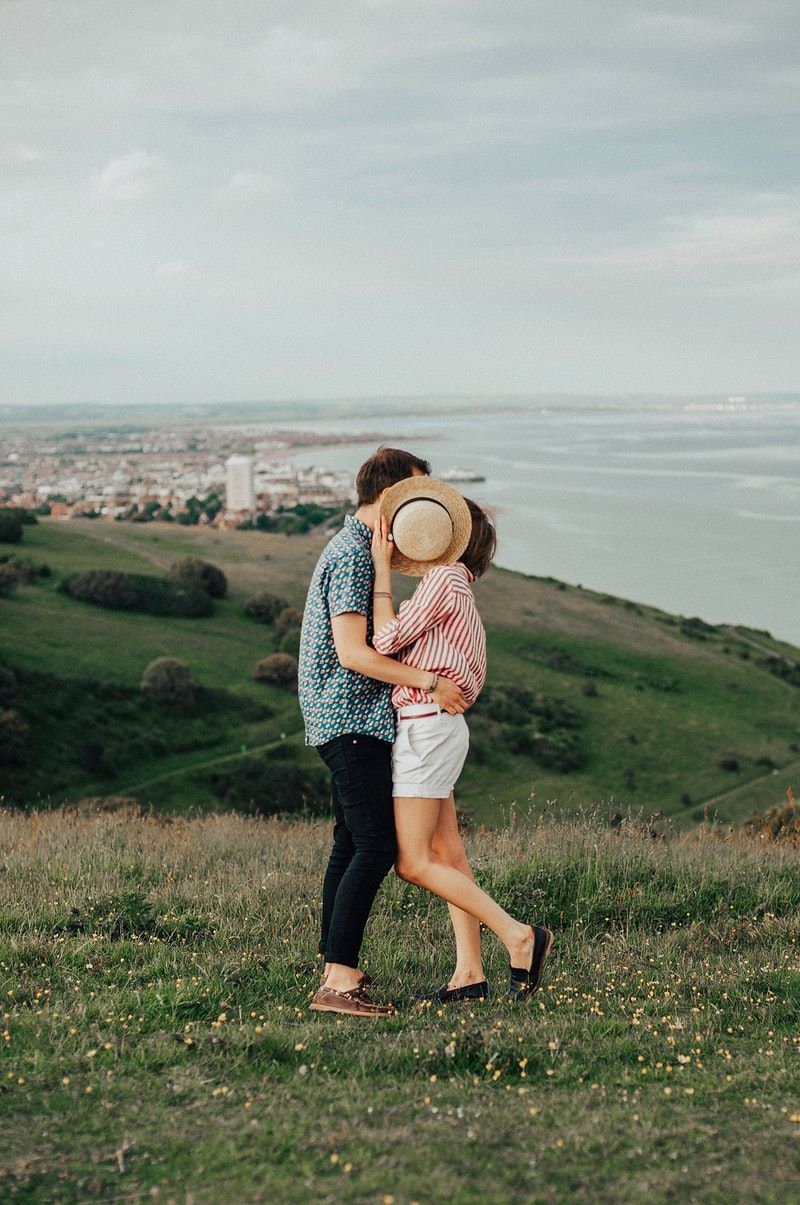 Asexual People Experience No Sexual Attraction (Or Very Little In Some Cases)
A lack of sexual attraction is the major defining characteristic of a person who is asexual. There will be some cases where someone may experience some sexual attraction, but we will talk about those cases later on when we define different aspects of asexuality.
Asexual People Do Not Think About Sex In The Same Way That People Of Other Sexual Orientations Do
When people who are sexual hear the word sex, their brain lights up, and they may automatically begin thinking about having sex or experience arousal. When asexual people hear the word sex, they process it differently. Instead of getting excited about it, they will often approach it from a more scientific or biological angle. Their fascination will be geared towards the mechanics behind sex, not the actual act of having it with someone else.
Asexual People May Not Experience Sexual Attraction But They Will Have A Sex Drive
Sexual attraction and anatomy are two different things. While someone who is asexual may not have any desire to engage in sexual activity with someone else, their male or female anatomy will still function properly, and they can still enjoy masturbating and even having sex with other people even though they have no desire to have sex with anyone else.
Asexuality Stems From A Lack Of Attraction, Not A Problem With Health
It can be logical to conclude that someone is asexual because they are having issues with hormones or with some other aspect of their health. However, there is no scientific proof out there that backs up this claim. It is more than likely that, similar to a person who identifies as straight or as gay, they have no attraction whatsoever. As we stated above, asexual people often have a sex drive, but they don't feel that their drive is geared to any gender.
Asexual People Can Still Desire Romantic Relationships And Feel Attracted Towards Others
Just like anyone else, most asexuals still want to form a connection with other people. Asexuals may not experience sexual attraction, but they can feel romantic attraction towards others and want to be with them. Once these relationships form, sex may or may not occur. Also, asexual people can identify as gay, straight, or bisexual depending on the direction of their romantic attractions. If you don't experience romantic attraction to someone else, you may be aromantic. Aromantic people do not feel romantically attracted to others, in many cases. An individual may be both asexual and aromantic.
Different Categories Of Asexuality
There are varying degrees of sexuality within the asexual spectrum, and nothing is as cut-and-dried as the characteristics above make asexuality seem. Here are a few of the most notable sexualities within the asexual spectrum. You can consider asexuality an umbrella term that encompasses all of these characteristics.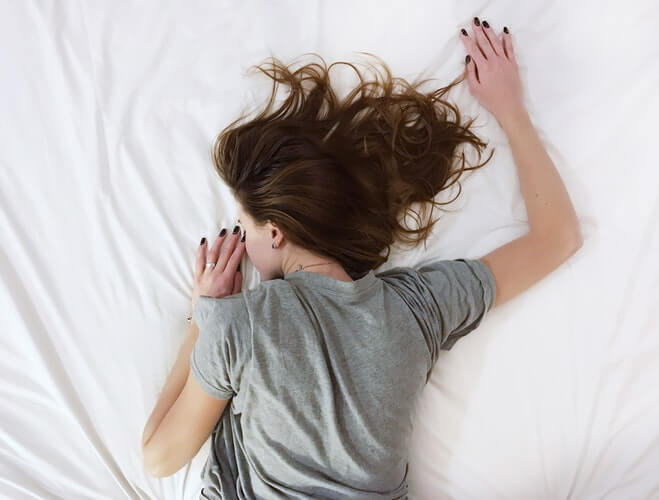 Graysexuality
Graysexuality, commonly referred to as grey a, is a form of asexuality in which a person only feels sexual attraction under specific circumstances. However, they consider themselves asexual because these feelings of sexual attraction happen very little.
Demisexuality
Demisexuals are known to experience sexual attraction for others, but it only happens when they have formed a strong connection with the person that they now have sexual feelings towards. In other words, demisexual people may only experience sexual attraction when they have an emotional connection to another person, whether this be an individual of the same gender or not.
Apothisexuality
Apothisexuals are unique in the asexual spectrum because they have an active aversion to both romantic and sexual attraction and acts. They may prefer nonromantic relationships.
Sociosexuality
Someone who is placiosexual does not enjoy sexual activity or romantic acts being done to them but does like performing sexual or romantic acts on other people. However, there often has to be a connection before someone who is placiosexual can engage in romantic or sexual acts.
Homoflexible Or Heteroflexible
Someone who is asexual and who is heteroflexible or homoflexible would describe themselves as feeling a certain attraction to one main gender but who is also capable of sometimes being attracted towards members of another gender. In other words, the right person for them may come from any gender.
Common Misconceptions About Asexuality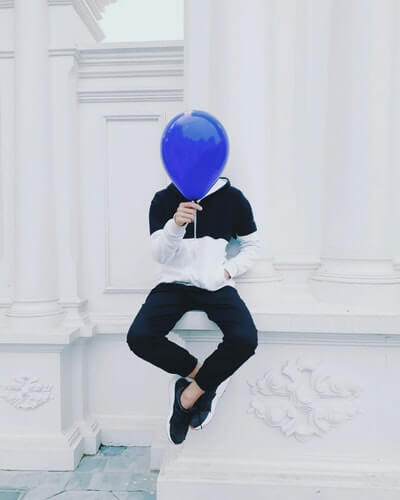 Some of the common misconceptions about asexuality include people assuming that asexuality doesn't exist, that people who are asexual do not desire any relationships, and that asexuals are simply in denial about their sexuality. Most of the myths and misconceptions surrounding asexuality are plain hurtful to those who are asexual. Asexuality is very real sexual orientation that consists of people who typically don't experience sexual attraction to another person. That is all there is to it.
Are you struggling to figure out your own sexual identity? Are you looking for a safe place to express your thoughts and feelings and receive valuable feedback? If you are wondering if you are a grey a, curious about your romantic orientation, or you have never experienced sexual attraction and what to talk about it, therapy can help you. Feel free to visit https://www.betterhelp.com/start/.
BetterHelp is an online counseling platform that is dedicated to providing affordable and convenient online counseling for those who need it. Do you think you can benefit from this? If you think that you can, click on the link above and you will be brought to a page that will help you connect with the right online counselor for you!
Some commonly asked questions on this topic can be found below:
What Is An Asexual Person?
In general terms, an asexual person is an individual that doesn't experience sexual attraction to others. In some instances, a person will only have sexual desire for their partner when they are in a relationship, or in other cases, they may not feel sexually attracted to anyone.
Asexuality is a sexual orientation that means a person may not want to have sexual contact with anyone, and if they do, they may only engage in sexual acts on a limited basis or infrequently. They may still have a romantic attraction to others. Of course, every person is unique and can decide what is right for them.
How Do I Know If I'm Asexual?
If you are trying to ascertain if you are asexual or not, you should think about if you are sexually attracted to others or if you experience sexual desire on a regular basis. Keep in mind that this isn't the same as being romantically attracted to a person, where you may want to date them. However, some in the asexual community do not want to pursue relationships at all. Consider your feelings about sex and relationships, and this may help you understand if you are asexual or not.
It is important to note that asexual people can and do have sexual relationships, and they may even enjoy sex. The circumstances are likely different from person to person. Think about if sexual acts are important to you or not. If you are not romantically attracted to others, this could mean that you are an aromantic person, or if you want to have a connection with someone before considering them in a sexual manner, you may be among demisexual people. Ponder what your ideal relationship would look like, and it may help you understand more about your sexuality.
What Is An Example Of An Asexual Person?
An example of an asexual person is an individual that has no sexual desire and may abstain from sexual activity. They may not experience sexual or romantic attraction. Keep in mind that every person is different, so some asexuals may not desire sex at all, and others may engage in sexual intimacy with their mates at times. If you have no romantic attraction to others, you may want to learn more about aromantic people, to see if this sounds like how you feel as well.
Can Asexuals Fall In Love?
Yes, some asexual people fall in love, have romantic relationships, and experience romantic attraction. For others, this may not be the case. Every individual will have different wants and desires. Even within the umbrella of asexuality, there are different viewpoints on sex and the lack thereof.
Do Asexuals Have Crushes?
Again, if an asexual can feel romantic attraction to someone, then they are capable of having a crush on someone, which doesn't require sexual feelings. They may also experience an aesthetic attraction to someone, which means they find a person's looks to be attractive. Every asexual person will have very specific circumstances that apply to only them.
Do Asexuals Like Kissing?
This depends on the person. Certain individuals may enjoy kissing or hugging, and others may refrain from this type of emotional attraction. Moreover, when asexual people abstain from sex, they may still engage in kissing their partners or experience romantic attraction with them.
Can Asexual Be Cured?
Since asexuality is a sexual orientation, not a medical condition, there is nothing to be cured from. They may simply experience little or no sexual desires and may or may not experience romantic attraction. If you feel this way about sex and you would like to talk about it, you can confide in a trusted friend or seek therapy. This may help you understand more about the asexuality spectrum and how it isn't something that should be a cause for concern. If you know someone in the ace community, it may be helpful to offer support instead of asking them questions about how they feel about sex. If they want to discuss their sexual preferences with you, they will likely do so when they're ready.
Can You Be Asexual If You're A Virgin?
You can be asexual if you are a virgin. You do not have to engage in sexual encounters to understand if you feel sexually attracted to others or if you don't desire to have sexual partners. This is true regardless of your sexual orientation. Also, as a virgin, you will probably be able to tell if you experience romantic attraction to others as well. This can help you determine your feelings towards sexual relationships and romantic relationships.
What Do Asexual Couples Do?
Asexual couples do the same things that other couples do. Depending on their interest in sex, they may engage in sexual intimacy in some regards, occasionally. It is up to the couple to decide together what specific circumstances will be present within their relationship. They may also hug, kiss, and spend time together. People within the ace community can still have emotionally intimate relationships, even if they don't engage in sexual activity or sexual contact with each other.
How Do I Deal With Asexual Girlfriend?
Once you are aware that you are dating an asexual, you should do more when it comes to understanding asexuality. You may want to read peer reviewed studies on the subject or refer to articles online. This can help you find out more about what is asexual, so you can be as supportive as possible to your partner. Talk to her about her feelings about romantic attraction and experiencing sexual attraction, so together you can decide what your relationship will be like. You want to make sure both of you feel comfortable and have a healthy relationship together.