Your Brain On Love: Neurotransmitters And Their Effects
By: Jon Jaehnig
Updated February 17, 2020
Medically Reviewed By: Kelly L. Burns, MA, LPC, ATR-P
There's an old saying: "Love can make you do crazy things." Whether you've heard it or not and whether you believe it or not, it's true. What's crazier still is that what you do while you're "love-drunk" may not be entirely your fault.
This article will introduce the roles of hormones and neurotransmitters in your brain, especially those that have to do with love. By the end, you might understand some of the crazy things that you or someone you know might have done "in the name of love."
What Are Neurotransmitters?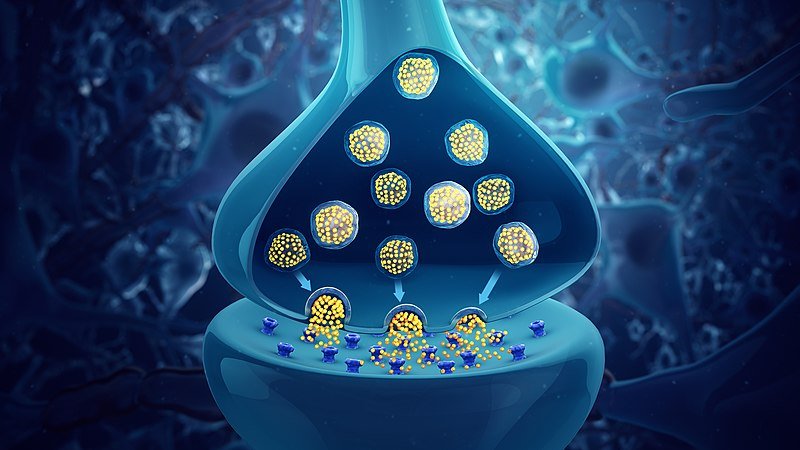 Source: commons.wikimedia.org
Before we talk about "your brain on love" it's important to introduce neurotransmitters and other "messenger molecules."
Neurotransmitters and hormones have physiological jobs in the form of starting, stopping, accelerating, or slowing down different bodily functions. They also play a huge role in our emotions. That's why sometimes you'll notice that you don't just feel a certain way - your body feels that way too.
Experts recognize subtle differences between neurotransmitters and hormones. For example, neurotransmitters are released by nerve cells and hormones are released by various other organs throughout the body. There are also differences in what they're made of. However, they perform virtually identical roles and work in very much the same way. As a result, some sources - including one of the sources that I've already linked in this article - will use the terms more or less interchangeably. I'll try to keep the terms straight but hopefully, you'll forgive me if sometimes I get them switched.
Now that that's out of the way, how do they work? As mentioned above, neurotransmitters are released by nerve cells to convey nerve impulses. This happens throughout the nervous system but we're primarily interested here in when it happens in the brain. Hormones are produced by a number of organs throughout the body. However, they too play a role in how we think and feel and are one of the only groups of chemicals that can move from your blood into your brain by passing through something called the "blood-brain barrier."
In the brain, special cells called "receptors" can take both of these messenger molecules up. They don't float around in your brain until they're all used up, however - the body gradually takes them back. Sometimes, the body takes them back before your receptors have a chance to use them. That's especially true if your brain doesn't have as many receptors as it should, or if your receptors have somehow been damaged or worn out as can happen when you take certain drugs. Many medications for mental and emotional health issues work by preventing the body from reabsorbing messenger molecules before your brain has the chance to use them but this isn't how all of these medications work. Problems with your hormone levels, neurotransmitter levels, or receptor-cell density can cause emotional and mental health issues like ADD/ADHD, anxiety, and depression but that's not what this article is about.
Your Brain On Love: Assorted Hormones
Hormones and neurotransmitters often come in pairs, which will have opposing functions. That way, they're usually in balance but your body can change the balance of one or the other in order to create change.
For most of us and for most of our lives, our hormone levels are pretty stable - or at least predictable. However, as our bodies change and develop, the rates at which our bodies make different hormones can change in ways that can make our emotional states a little harder to keep up with.
For men, this happens during puberty. Hormone levels rise to match the needs of our growing and changing bodies and to change that growth and change. However, these hormone levels often change erratically, including the hormones that are involved in love and feelings of bonding, which we'll talk more about later. Fortunately for men, these hormones eventually balance out and then stay more or less the same for a couple of decades. Eventually, however, the body makes less of the hormones that power the sex drive. This doesn't mean that older men aren't capable of love, it just means that they may not be as interested in sex as they were when they were younger. They also may have trouble having sex when they are interested in it. In both the cases of puberty and age, men can talk to healthcare providers to make sure that their hormonal changes are going along like they are supposed to and to correct any problems or negative effects.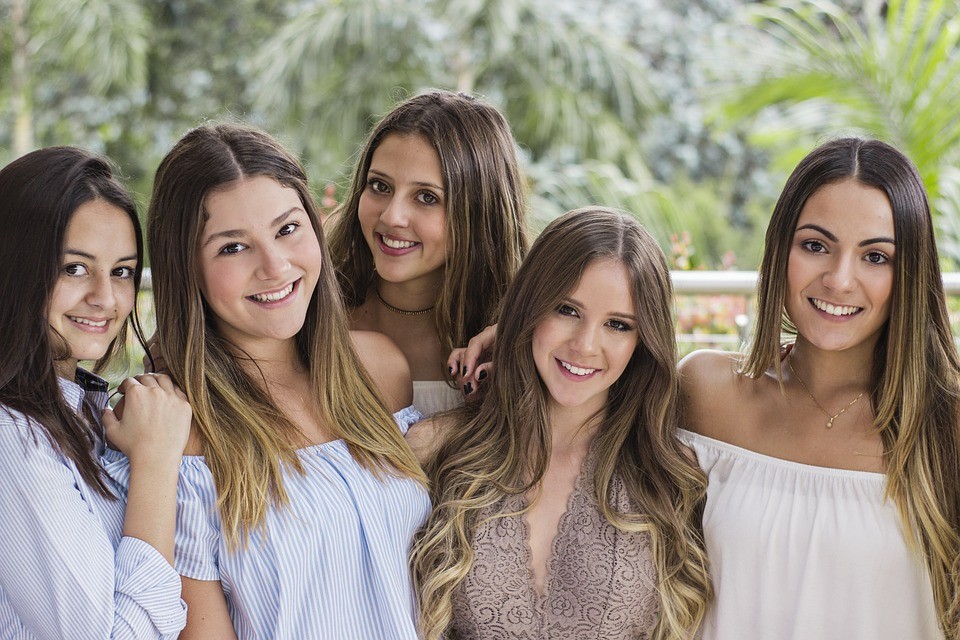 Source: maxpixel.net
In women, the story is much the same with hormones changing rapidly and sometimes disruptively, during puberty and middle age. Women also have hormonal changes around their monthly cycles. There's a misconception that this is a great mystery and that it generally causes a lot of problems, especially with relationships. The fact of the matter is that these hormonal changes are widely understood and very predictable. Further, the major hormone changes don't affect the hormones involved in feelings of love and lust - though some of these hormones can be affected tangentially. When some hormones are present in greater or smaller volumes than usual, it changes the proportion of others, which may make them more or less potent. Further, some women report that birth control pills impact their sex drives.
Your Brain On Love: Oxytocin
Oxytocin is one of the better-known messenger molecules when it comes to love. Sometimes called the "cuddle chemical" this hormone is released in the largest amounts when we are in close physical contact with other people - though that's not the only time that it's present.
Having this chemical on the brain produces feelings of calmness and contentedness, which is why it's natural to feel "warm and safe" when in a loved one's arms. On that note, some of the chemicals that we talk about or think about when it comes to love are specifically involved in romantic love.
Oxytocin plays a big role in romantic love but it's also involved in platonic and familial love as well. It's also important for creating bonds between people, creating a sense of trust, and other functions. This may be why we are sometimes willing to place trust in people that we are close to even when they may not deserve it.
One of the roles of oxytocin in romantic love has to do with the stimulation of another love-inducing hormone: testosterone.
Your Brain On Love: Testosterone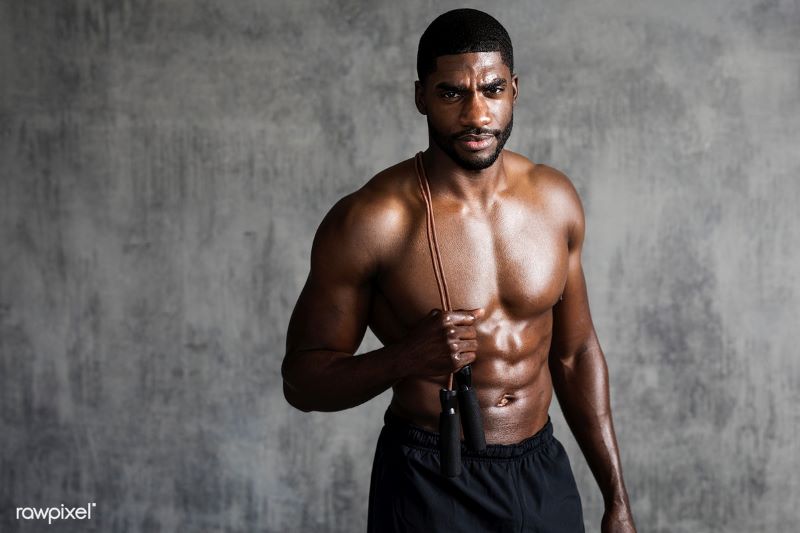 Source: rawpixel.com
When you think of testosterone, you probably think of men - and with some good reason. Testosterone is a male sex hormone. That means that it develops sex characteristics like hair growth in men. However, women have some too. Men usually worry about low testosterone, which can happen at any point in life and naturally occurs as men age. Women usually worry about high testosterone, which can cause a condition called "Polycystic Ovary Syndrome."
In both men and women, testosterone is also responsible for the sex-drive or "libido." It also contributes to sperm production in men so it can be linked to fertility.
Your libido can vary on all kinds of things but your base testosterone levels can definitely have something to do with it. That's particularly true if your sex drive used to be very different and it changed very quickly. If that's the case for you, consider bringing it up with your doctor. It could be nothing, it could be something serious, or it could be the result of a medication that needs to be changed or have the dosage adjusted.
Sex drive also takes a dive for most people with depression. As a result, lack of libido can be an important depression symptom and having your depression treated can contribute to a healthier sex drive.
Your Brain On Love: Dopamine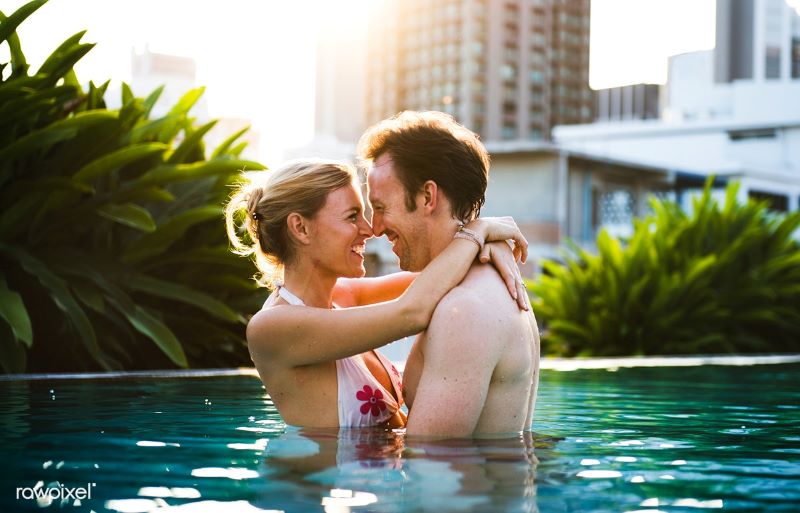 Source: rawpixel.com
Our brains are triggered to reward us with pleasure when we do things that preserve our own lives or promote the wellbeing of the species. That can include a wide variety of activities from eating certain foods to having sex.
The way that the brain rewards us is with the feel-good chemical dopamine. We get a huge burst of dopamine, as well as oxytocin and a couple of other things when we have sex - which is part of what makes it so enjoyable.
It's also why sex can be dangerous for some people. If we crave that dopamine too much or get too used to having it around, we can start to crave dopamine and crave the things that we associate with it. This can lead to what experts call "behavioral addiction." We usually think of addiction in terms of drugs but when you consider that most drugs work by hijacking the reward centers of the brain by replicating the effects of dopamine and other feel-good hormones, it's no wonder that people can get addicted to behaviors including sex.
What It All Means
For some people, understanding the biology of emotions is helpful. It helps them understand what's going on between their ears and behind their eyes. For other people, it can be a bit unsettling.
Understanding that things like love are largely composed of chemical reactions can make some people feel a little like… clockwork. There's a whole school of philosophy called "determinism" that posits, in part, that we don't really make decisions or have free will - all of our lives are just a series of chemical reaction to external stimuli. While it's something interesting to think about, understanding the biology behind your emotions shouldn't make you feel like your emotions aren't real. What it should do is let you know that if you have a problem with your emotions it isn't always your fault and a doctor can help you sort through it just like any other condition.
If you have questions about the way that you feel or express love or feel like some of these elements may be symptoms of a disorder like a hormonal or chemical imbalance, consider talking to your primary care provider. You can also always consider talking to a professional counselor or therapist - even if you don't think that there's anything wrong with you and you just want to be the best possible version of yourself.
To learn how you can benefit from talking to a professional and licensed counselor and therapist from anywhere over your Internet connection, visit https://betterhelp.com/online-therapy/.
---
Previous Article
What Do You Get When You Fall In Love? How Affection Can Change Your Life For The Better
---
Next Article
What Is The Meaning Of Love? Ways Your Life Can Improve When You Let Love In
---
The information on this page is not intended to be a substitution for diagnosis, treatment, or informed professional advice. You should not take any action or avoid taking any action without consulting with a qualified mental health professional. For more information, please read our
terms of use.