What Is Self-Care And How To Practice It
Updated August 28, 2020
Medically Reviewed By: Kimberly L Brownridge , LPC, NCC, BCPC Counsel The Mind, LLC
The idea or action of self-care can mean many different things, depending on each individual. Self-care is an important habit to implement in your life because it helps balance and ground you when things become stressful or difficult. Self-care can improve your self-esteem and give you a more positive outlook on a situation just by helping yourself. Additionally, it can help you be in a better mood than you were before. Self-care is essential because it can help you recharge and reset your mindset to turn your day around. When you are stressed out and incredibly busy, you may find that your self-care intentions are lacking. Being self-aware about this can be difficult, but it is crucial when talking about self-care. If your world is going and going, it could be helpful to just slow it down for a second and care for yourself. So, what is self-care, and how do you do it?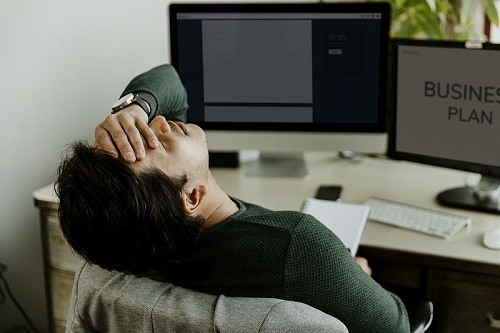 What Is Self-Care?
Self-care is putting yourself first, even for just a few minutes of the day. It might sound selfish to try to put yourself first intentionally, but how can you help others when you are feeling off yourself? Life can feel like it is zooming past you at a million miles per hour. Self-care comes into play when you take a step back and realize that you need to slow things way down. Maybe you are running through the motions of your life and get caught up in little messes. Could you take some time to reorganize and reset things in your life? Even small things like reorganizing your work desk and cleaning out your car can help. Writing in your weekly planner can help release tensions from your mind and help you to feel more put together. Taking a few moments for self-care helps keep your relationship with yourself intact and positive.
There are many different types of self-care. It is important to note that each individual cares for themselves uniquely, and their personal growth and development are not really up to other people. With self-care methods, it is all about you. No matter how unique your self-care routine is, if it works for you, then do it. There are many forms of self-care. It is recommended that you do some self-exploration to see which method you like the most for yourself.
Physical Self-Care
Physical self-care is figuring out a way that you can nourish your body to help it work properly. This could encompass realizing the right balance of physical activity and rest for you individually. What you do to care for your body as long as it feels restful and enjoyable. During your self-care routine, you have control over how you care for yourself physically. Rest, whether you are talking about sleep or just taking a moment to meditate, is such an important part of caring for yourself. Whatever your physical needs, you should take the time to sort them out and meet them the best you know-how.
Mental Self-Care
This type of self-care has to do with your mental health and how you can maintain it in a balanced way. Your way of thinking and what takes up space in your head can affect your headspace. Keeping your mind busy can serve as a distraction when the going gets tough because sometimes you need time to process and decompress on the things that stress you. Mental self-care can look like reading, meditating, painting, or anything else that gives your mind a break.
Spiritual Self-Care
Spirituality and religion can reap many benefits for a lot of people's wellbeing. Engaging in spiritual self-care can provide you with a connection to a higher being and provide you with a reliant support system. Finding your ground spiritually can help you realize your purpose for your life. A lot of the time, your spiritual thought process can be rooted in the practices or ideas that you grew up with. An article from the Chopra Center points out that "a practice in spiritual self-care quiets the mind and helps to calm the turbulence within, leaving space to begin feeling and honoring what your heart yearns for, and having the courage to take the necessary action for good change." So, if you feel a longing to connect with your spirituality, take the time to practice spiritual self-care.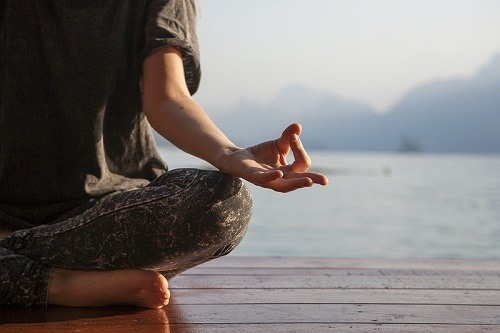 Social Self-Care
Socializing can be some people's saving grace of self-care. Relationships with people you care about can get pushed to the side as life becomes busier and busier. Connecting with other people can help you feel more invested in other people's lives. It can help you find people who have similar triumphs and challenges that you do. There is no exact requirement or level of social interaction that is the perfect formula for every person. Some people are more introverted, while others have highly extroverted personalities. There is no right or wrong in the time spent socializing. It should be looked at on person to person basis. Some people are more refreshed or energized after spending time with others. On the other hand, some people may only need small bits and pieces of social time to renew themselves. Figure out what energizes and recharges you and do that! Budget some time for it and do not postpone it.
Sometimes, social self-care can mean you are isolating yourself and distancing yourself from people. This typically happens for more introverted people. Don't be afraid to do what you really want first over what someone else is wanting from you. It may sound selfish, but your wants for your own life are important too. Sometimes you need to care for yourself before you can spend time with others, which is completely normal! If you feel the need to have a night alone or with just your significant other, don't feel bad about yourself.
Emotional Self-Care
Expressing your feelings in whichever way you prefer can be considered self-care. Your coping skills allow you to handle the good days and the bad days. Staying in touch with your emotions and being honest with yourself can help you stay realistic about how you feel. A positive mindset is generally more likely to transpire in you when you are processing your emotions effectively. Bottling up your feelings can make you feel trapped and misunderstood. If everything is staying inside, then how can you work through it? It is incredibly important to find a healthy way to process your emotions. If you are not writing it out or talking it out, the only place for the feelings to go is deeper into your mind.
How To Practice Self-Care
Practicing self-care can typically only be done when you realize that you need it, and you deserve it. Everyone deserves some "me time" every once in a while. Only you know when you need self-care. Each person is going through something completely different, and each stage of a person's life may warrant the same or different self-care activities than the stage before. It can be easy to put on a brave face, but actually, you might be withering away a little each day on the inside. There is no perfect method or formula for the exact amount of self-care that will cure exhaustion or negative emotions. However, you can experiment with the self-care methods below and see which practice you enjoy most.
Catch Up On Sleep
Sleep could quite possibly be one of the most important self-care practices of them all. The amount of sleep that you get can make or break how your day is going to go. Sleep can affect you, physically and emotionally. Making yourself go to bed earlier or budgeting thirty minutes in your day to take a refreshing nap can be so beneficial. Your mind might be racing when you hop into bed. Helping yourself sleep better could mean removing distractions from your room. This could include taking your TV out of your room or silencing your cell phone. It can also be beneficial to limit your screen time close to bedtime because that could potentially help you sleep better. No matter what, getting enough sleep is very important, so if you lack it, be sure to catch up on it.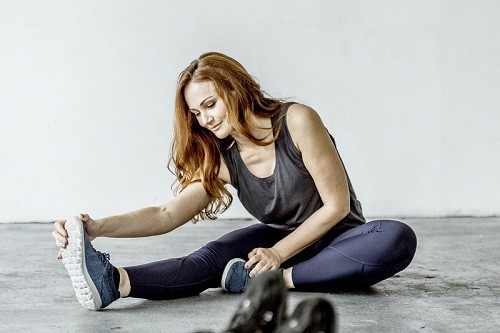 Exercise Regularly
Exercise can also be an excellent form of self-care. According to an article by Caroline Shannon-Karasik on Women's Health Magazine, doing some sort of aerobic exercise is just as beneficial for your mental health as it is for your physical health. In the same article, she mentions the idea that you can break up those 30 minutes into three, 10-minute sessions if you don't have the time for a 30-minute workout. Physical activity can also boost your confidence and help you to feel proud of yourself for setting a fitness goal. Being physically active can help you get in the shape that you want to be in. Sometimes caring for yourself can mean working hard for a goal that you have for yourself. If you made it a goal for yourself, it would make you feel good when you can achieve it. Therefore, you are nurturing your goals, which will likely nurture your mind.
Try Something New
It could be beneficial to spend your energy on learning something new. You may feel stagnant with where you are in life. You may feel like you need to find something new to do. Learning something new can give you a sense of accomplishment. Taking something completely unfamiliar, taking time to learn and perfect it, and telling others about your new skill. This could include anything like learning to sew, investing in the stock market, or even creating a great new makeup look. The world is your oyster!
Intentionally Relax
Generally speaking, when people hear the words self-care, they think of finding a way to relax. It is true, caring for yourself can include a relaxation session. You can practice self-care by planning an at-home spa day, doing a face mask, meditating, or getting a pedicure. On another note, not all people find the same things to be relaxing. Other people think hitting up a local coffee place or reading a book is relaxing. Do what you feel soothes your soul!
Take Care of Your Body
In some cases, self-care may just mean ensuring that you are providing yourself with the necessities. It is just as important to nourish your physical body as it is to nourish your mind, body, and soul. It is important to make sure that you are eating enough and drinking enough water to provide yourself with the nutrients that your body needs. You could be running a million miles per minute and forget to eat or skip a meal just to finish your work. This might bite you in the back and make things counterproductive because you will be running on empty. Running on empty can put you in a deeper hole. So, take some time to cook a nice meal, drink some water, and enjoy yourself.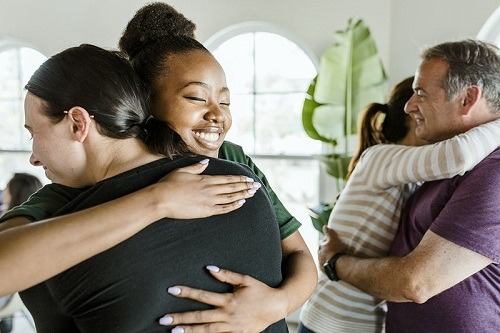 Consider Attending Therapy
Another way that you can take care of yourself could be by attending therapy. Therapy could open the door for self-reflection and could help you process your feelings in a safe place. Therapy could help you identify your problem areas and help you to work through them. If you struggle with an anxiety disorder or mood disorder, a counselor can be incredibly beneficial for you. They can help you get to the bottom of your anxieties or help you through a bipolar disorder episode.
Self-care means taking the initiative in putting yourself first. So, if attending meetings with a counselor, such as one from BetterHelp, is how you put yourself first, you are practicing self-care. Although this may seem like just another appointment, it is truly one of the best ways to practice self-care.
Enjoy the Little Things
Maybe you are doing all the right things for yourself, but are you realizing your accomplishments? Even a small thing, such as giving yourself some credit, can remind you to still care about you. Appreciate the little thing you accomplish in your life. Progress is always a win! Or, little things like buying your favorite candle and taking a bath could be your version of self-care. Booking a trip, making a new recipe, or even catching up on laundry are ways to remind yourself that you love yourself and that you value yourself.
Practicing Self-Care­ – Even During Difficult Times
The world can, at times, be very uncertain. With that being said, self-care is more important than ever. In situations such as social distancing or dealing with something such as bipolar disorder, it is highly recommended you take care of yourself. Taking the time to put yourself first when experiencing a decrease in mental health can be incredibly helpful. At the end of the day, you will always be there for yourself. So, take the time to show yourself some well-deserved attention.
---
Previous Article
Is Being Mindful Important In College?
---
Next Article
Seven Benefits Of Exercise
---
The information on this page is not intended to be a substitution for diagnosis, treatment, or informed professional advice. You should not take any action or avoid taking any action without consulting with a qualified mental health professional. For more information, please read our
terms of use.