Motivation Lyrics To Get You Through The Day
Updated May 09, 2019
Reviewer Karen Devlin, LPC
Few things are more motivating when you need that "get up and go" as a good song. Whether it's a beat that pushes you forward or encourages you to tap your toes or the lyrics themselves that speak to you and tell you "Hey! Get up and do something!", motivation music is a powerful force indeed.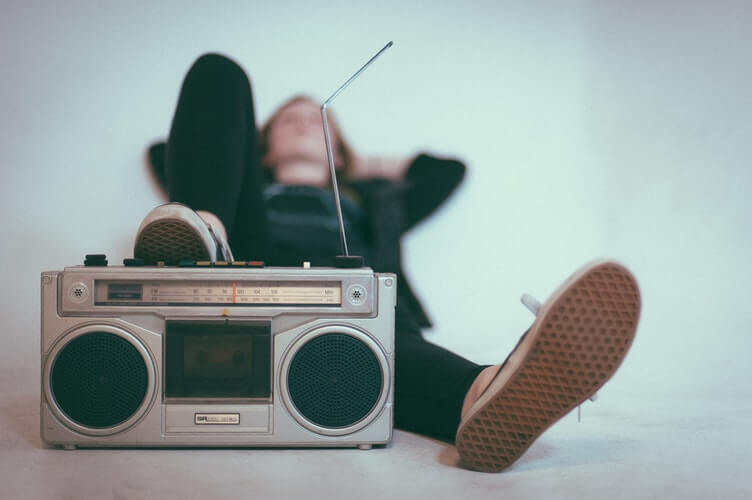 Source: unsplash.com
A good motivation song is like a good cup of coffee, and there are plenty of motivation songs out there to get you going. But in case you need to add some more to your library, what follows are a collection of lyrics that can give you that go-go-juice you need.
Motivation Hip-Hop Songs
Hip-hop can be a great motivator. That's because hip-hop tends to have those catchy hooks and stomping beats that can get you out of bed in the morning. Couple those things with inspiring lyrics, and you have a recipe for stimulation.
Here are some great hip-hop lyrics that can give you the push you need to get going:
"Make a business for yourself, boy, set some goals. Make a fat diamond out of dusty coals." - Outkast: "B.O.B"
"If at first you don't succeed,dust yourself off, and try again." - Aaliyah: "Try Again"
"Every day women and men become legends." - Common:"Glory"
"So here I go, it's my shot. Feet fail me not. This may be the only opportunity that I got." - Eminem: "Lose Yourself"
"No matter how hard it gets, stick your chest out, keep your head up and handle it." - Tupac: "Me Against the World"
"Far from a Harvard student, just had the balls to do it." - Jay Z: "What More Can I Say"
Motivating Classic Rock Lyrics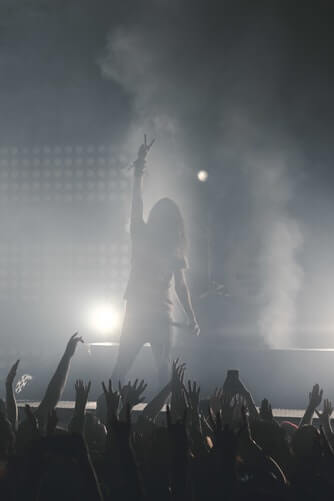 Source: unsplash.com
Hip-hop,not your thing? Maybe you're more of a classic rock kind of person. If that's the case, there are plenty of rousing lyrics in classic rock, too. You're probably the kind of person who feels that fire in your chest seeing Freddie Mercury or Bon Jovi command an entire arena with their music. You too can be that inspirational. Here are some lyrics to help you get going.
"One of these mornings you're gonna rise up singing, you're gonna spread your wings, child, and take to the sky" - Janis Joplin:"Summertime."
"You can't always get what you want, but if you try sometimes well you just might find you get what you need" - The Rolling Stones:"You Can't Always Get What You Want"
"Rising up, back on the street. Did my time, took my chances. Went the distance, now I'm back on my feet. Just a man and his will to survive." - Survivor: "Eye of the Tiger"
"Yagotta keep pushin' for the fortune and fame" - Guns 'n Roses:"Welcome to the Jungle"
"We are the champions, my friends, and we'll keep on fighting 'til the end. We are the champions; we are the champions! No time for losers 'cause we are the champions of the world." - Queen: "We Are the Champions"
"Workin' hard to get my fill. Everybody wants a thrill. Paying anything to roll the dice
just one more time." Journey: "Don't Stop Believin'"
Motivating Pop Lyrics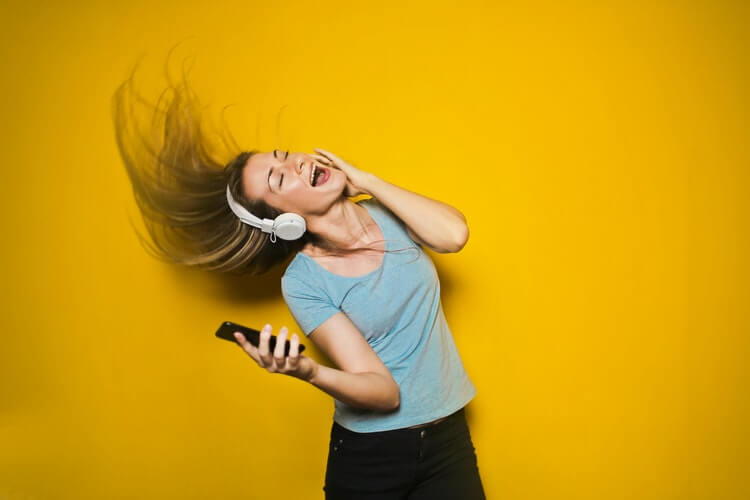 Source: unsplash.com
Are you less of a "We are the Champions" person,and more of a "Raise Your Glass" person? A good pop song can be as stimulating as good classic rock or hip-hop song. Here are some of the more potent pop lyrics that can put the spring in your step.
"I'm a survivor. I'm not gon' give up. I'm not gon' stop. I'm gon' work harder." - Destiny's Child: "Survivor"
"I get knocked down, but I get up again. You're never gonna keep me down." - Chumbawumba: Tubthumping
"I dare you to move like today never happened; today never happened before." - Switchfoot: Dare You to Move
"Staring at the blank page before you, open up the dirty window. Let the sun illuminate the words that you could not find." - Natasha Bedingfield: Unwritten
"I could lift you up. I could show you what you wanna see and take you where you wanna be. You could be my luck. Even if the sky is falling down, I know that we'll be safe and sound." - Capital Cities: Safe and Sound
"I'm bulletproof, nothing to lose. Fire away, fire away. Ricochet, you take your aim. Fire away, fire away. You shoot me down, but I won't fall. I am titanium." - David Guetta feat. Sia: Titanium
Motivating Country Lyrics
Some people find inspiration in that old country twang of a guitar, dusting off their dancing shoes and getting ready for a good line dance. If you prefer the country to rock, pop or hip-hop, then this next set of motivational lyrics is for you.
"And it's a great day to be alive. I know the sun's still shining when I close my eyes. There are some hard times in the neighborhood, but why can't every day be just this good?" - Travis Tritt: "It's a Great Day to Be Alive"
"We all got a little superman, ready to take a flight, and save a life, oh save a life. Take a look around and you'll see. Ordinary angels." - Craig Morgan: Ordinary Angels
"I cashed my check, cleaned my truck. Put on my hat, forgot about work. Sun goin' down, head across town. Pick up my baby, and turn it around. Good time." - Alan Jackson: Good Time
"If you're going through hell. Keep on going, don't slow down, if you're scared, don't show it. You might get out before the devil even knows you're there." - Rodney Atkins: "If You're Going Through Hell"
"Someday, I hope you get the chance to live like you were dying." - Tim McGraw: "Live Like You Were Dying"
"Shine on me, sunshine, walk with me, world. It's a skippidy-doo-da day. I'm the happiest girl in the whole USA." - Donna Fargo: "Happiest Girl in the Whole USA"
Struggling With Motivation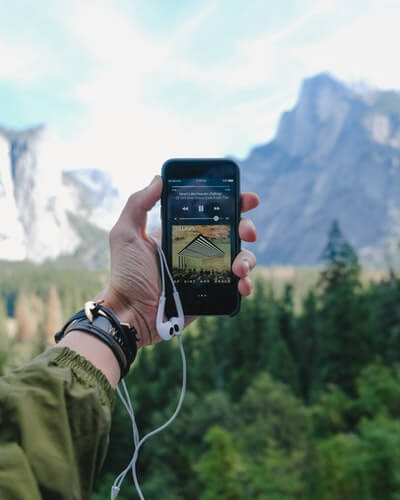 Source: unsplash.com
Sometimes, it can be difficult to find the motivation to get done what you need to get done, even if you put on the most fist-pumping, foot-stomping tunes you have on your playlist. It may be a case of the blues, which is temporary, or it may be a sign of something more serious, like depression.
In the case of the latter, it is important to seek help before the condition gets any worse. If you believe your lack of a drive is only temporary, though, you can try to change your daily routine by doing things to inspire yourself to get up off of the couch, or get out of bed, and hop to it.
For instance, sometimes setting small, realistic goals is incredibly beneficial. It can be something as small as unloading the dishwasher or dryer. Maybe that's all you can do in a day, but hey, it's better than nothing, right? You'll feel infinitely better about having gotten something small done than getting nothing at all done that day. If you feel too overwhelmed when you try to accomplish your goal, then you may have set the bar a little too high. Try to scale it back even further.
Something you should avoid doing is beating yourself up if you can't accomplish the goal(s) you set for yourself in a day. Then it becomes an endless loop of feeling bad for yourself so you can't do anything, and then you feel bad about not doing anything, which makes you feel bad about yourself. Remember that there's always tomorrow to do what you couldn't get done today. You don't want to procrastinate, but it helps to remember that every day is a new day and a chance to start fresh. That in itself is an inspiring thought.
If it has been a few days and you still can't seem to accomplish even the smallest goals you set for yourself, then it may be time to ask for help. This doesn't necessarily mean that you have to seek professional help quite yet. You may need to ask for a friend or family member's help in either getting the task done or holding you accountable for it. When you tell someone, you need to do something; this is a way of holding yourself accountable before that person even tries to do so.
This is like when you want to start a new workout regimen, so you recruit some of your friends to join you. It's a lot easier to stick to a plan when you have friends that are relying on you to meet them at the gym, or at the park for your daily walk. It's a lot harder to back out and say "not today" when you have people who can hold you accountable. The same goes for any other task that you may need to ask for help with. There is no shame in wanting to better yourself, and anyone who loves and respects you will want to help you better yourself, too.
Do you struggle with finding the motivation to get up in the morning and get on with your day? You may be suffering from depression. Consider reaching out to one of our licensed counselors, who are available online anytime to help you with guidance and support.
Sources:
http://www.capitalxtra.com/features/lists/inspirational-motivating-rap-lyrics/
https://bayart.org/five-motivational-classic-rock-songs-will-never-die/
https://www.mindbodygreen.com/0-13042/6-tips-to-get-motivated-when-you're-feeling-depressed.html
---
Previous Article
Pessimism What Is It And Is It Ever Helpful?
---
Next Article
The Power of Positive Thinking for Your Life And How to Do It
---
The information on this page is not intended to be a substitution for diagnosis, treatment, or informed professional advice. You should not take any action or avoid taking any action without consulting with a qualified mental health professional. For more information, please read our
terms of use.