Psychology is a very wide sector. The study of the human mind, its function, and how it impacts behavior is a fascinating field with countless avenues, perspectives, and directions to choose from. For this reason, many people choose psychology as their chosen field of study and subsequent career.
Reviewing Different Types Of Psychologists
The following jobs are only the tip of the iceberg with regards to available positions in psychology, and each role has a unique impact. Psychology is an interesting profession to pursue and can impact many lives.
School Psychologists
As the name suggests, school psychologists are responsible for working with children in educational settings and schools. In many cases, this type of psychologist is tasked with helping young people who are dealing with social, academic, and emotional issues. Many school psychologists can work with these children by helping them with problem-solving skills, anger management, self-regulation tips, and communication strategies.
If you or someone you know is considering pursuing a school psychology career, the prospects are very bright. Currently, children are facing a variety of issues which they did not have to face twenty or even ten years ago. School psychologists will play an important role, as we work to understand the issues that today's youth face.
Clinical Psychologists
Clinical psychologists specialize in working with individuals who are struggling with various psychological disorders, emotional, and mental health issues. In many cases, clinical psychologists practice privately or in mental health facilities and hospitals. There is an extensive amount of training and credentials which are required to become a clinical psychologist, but this line of work makes a considerable difference in the lives of many people.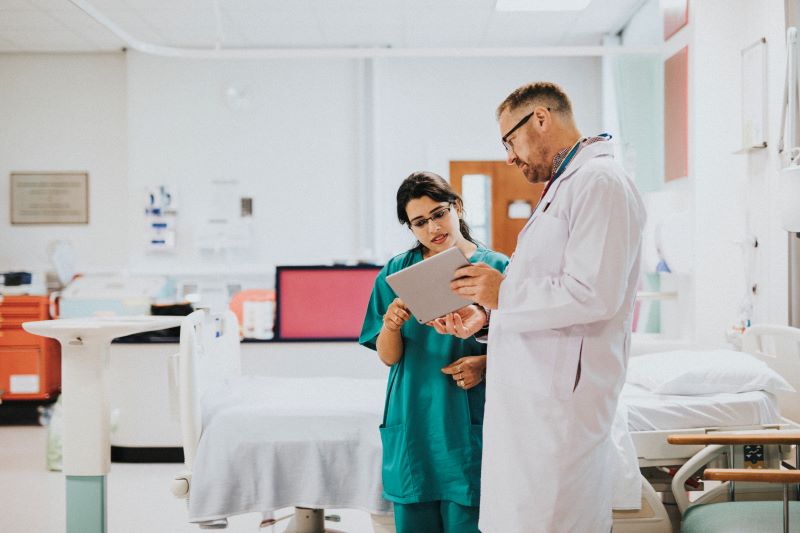 There are many tasks which a clinical psychologist will perform throughout their career. Some examples of these tasks include, but are not limited to, identifying and diagnosing existing disorders, conducting research, aiding patients in action plans, goal development/achievement, and functioning healthily in the real world. The line of work can be very demanding and unpredictable depending upon the setting and extent of issues which clinical psychologists must work with.
Health Psychologists
In a nutshell, health psychologists are responsible for aiding patients in living healthier lifestyles and doing away with habits which are antithetical to health. Individuals in the line of work will also study various factors and elements which can impact health or lack thereof. In many cases, the factors above are biological, social, and even psychological. Despite the existence of these variables, health psychologists still have the responsibility to help their patients be as healthy as possible.
Some of the first steps of helping patients achieve health involve teaching them about the benefits of health and certain steps that they can take to be healthier individuals. Likewise, patients should also know about the perils of sickness, which habits can generate sickness, and the undesirable, subsequent consequences. In many cases, this, coupled with information on how to be healthier, can serve as a wake-up call to people who were previously unaware. Health psychologists typically work in hospitals, health facilities, universities, and even in government agencies.
Cognitive Psychologists
Cognitive psychologists have the responsibility of studying the internal human mechanisms which control and impact behaviors. This includes the development, retention, and storage of memories. The development of language and the intake of things happening in everyday life are additional examples of subject matters which cognitive psychologists must study and specialize in.
Cognitive psychologists play a critical role in society. The findings from their studies often impact software, educational content, public policy, and much more. Many cognitive psychologists frequently work in private consulting facilities, universities, corporations, and government agencies. As one might imagine, there are a variety of credentials and boxes to tick before someone can begin practicing as a cognitive psychologist.
Consumer Psychologists
Although not as commonly addressed as other psychology career paths, consumer psychologists are very active and play a quite critical role in society as we know it. Individuals who choose this line of work are tasked with the responsibilities of constructing marketing/advertisement campaigns, determining the popularity of a product/service, and probing the behavioral patterns of shoppers and buyers. Consumer psychologists must also have ample knowledge about how media, culture, and interpersonal relationships impact the decisions people make when buying goods and services.
As one might imagine, consumer psychologists work very closely with businesses, retailers, and economists. The knowledge they gather is very critical for big corporations and businesses which need to know whether or not their products/services will garner success from the public. The services of consumer psychologists are also especially valued during times when the economy is in peril.
Industrial-Organizational Psychologists
Industrial-organizational psychologists specialize in conduct that occurs in the workplace and other professional settings. In many cases, the knowledge of these psychologists is used to ensure that the best prospects are hired into positions that are most suitable for them. One of the ultimate goals of industrial-organizational psychology is to maximize productivity and efficiency in the workplace. Certain individuals in this line of work may train prospective and current employees.
Most commonly, industrial-organizational psychologists work in human resources management departments. Their services are often contracted by large companies that want to bring the best individuals on board. Sometimes, these types of specialists will have prospective new workers complete certain screening tests to determine their aptitude for the job.
The Role Of Psychology In Today's World
Psychology plays a massive role in today's world, and its impact extends to many sectors in society. No realm is more important than the other. Each one has its impact and there are many people in multiple areas and positions that rely upon the work, studies, and findings of various psychologists.
The study of the human mind allows us to understand humankind better. The research that psychologists generate and work they do help people overcome challenges, aid in the treatment of mental illness, support understanding of wellness, develop goods and services people need, and extend into public policy to influence education, training, and more. Regardless of your background, psychology has undoubtedly impacted and even helped you in one form or another.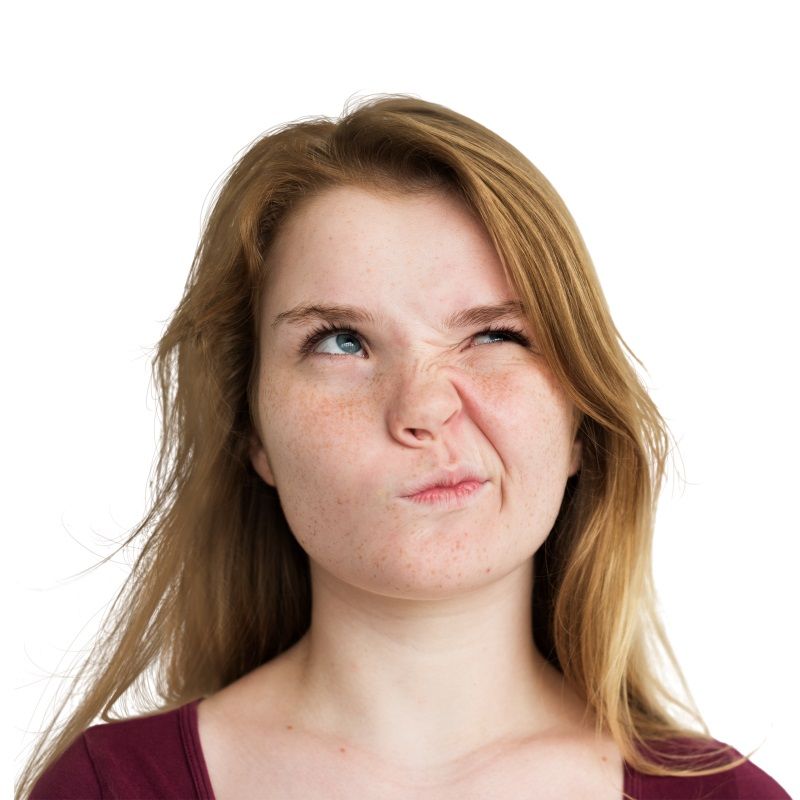 Are You Interested In Psychology?
If you are interested in pursuing psychology as a career path, there are many options to pick from. Exploring all your options and making sure that you make an informed choice is always a great first step. Next will come obtaining the necessary educational degrees, credentials, and licenses which are required to practice. This is an investment which can take many years to complete.
Could You Benefit From The Services Of A Psychologist?
At some point in time most of us require guidance or help through life's challenges. If you are working through a challenge, looking for support or guidance, or needing help managing a mental health issue, a psychologist or licensed therapist can be a big help. BetterHelp has an amazing team of licensed therapists available to assist you. Change your life today by clicking here!
Frequently Asked Questions (FAQs)
Is Psychology a good career?
A career in psychology can be an amazing career for the right person, but it's not a job for everyone. It requires a lot of study, time spent in higher education, and a capacity for empathy and understanding for your fellow man.
There are many fields of psychology that psychology majors can go into, but nearly all career paths require a degree in psychology. If you are fascinated with the study of mental health conditions, want to help people overcome substance abuse, or dream of helping law enforcement catch criminals without being in the field, then psychology may be for you.
Keep in mind that these are just a few career options in the field of psychology. You may also choose to be a social worker, a health education teacher, or work within the criminal justice system. Psychology majors have a wide choice of career options available to them and psychology graduates can be found everywhere from public health fields, to public relations, to social services, to human resources and more.
A degree in psychology can also help you in your personal life to better understand the motivations for why people do things and can help improve your personal life as well as your interactions with others.
If you think a degree in psychology might be for you, look into the American Psychological Associations' website for more information.
What are the highest paying jobs in psychology?
There are many career options for people with a degree in psychology. Psychology careers range from paying extremely well to paying a fairly small salary. Per the American Psychological Association, the jobs that tend to have the highest salaries also require the most school. Some of the highest paying jobs in psychology are, in order:
Psychiatrist: $216,000 per year
Industrial and Organizational psychologist: $102,530 per year
Neuropsychologist: $93,440 per year
Engineering psychologist: $90,340 per year
Psychology teacher: $85,050 per year
Clinical psychology: $81,330 per year
Counseling psychology: $81,330 per year
School psychology: $77,430 per year
Forensic psychologists: $61,220 per year
Sports psychologist: $60,000 per year
If you are considering a career in the field of psychology, it is important to consider all of your reasons for pursuing a psychology related career. Don't go into the field of psychology just for the income potential or you may be placing your own mental health at risk.
What are the best jobs in psychology?
It depends on what you mean by best. If you are looking for the highest paying psychology careers, then see above. If you mean in terms of fulfillment, that depends on what you are looking to help people with. All psychology careers can be incredibly fulfilling; however, they can also be very demanding.
If your primary goal is to help people, especially in terms of their mental health, then consider these psychology career options:
Social work
Counseling psychology
Health psychology
Clinical psychology
Industrial-organizational psychology
There are many other psychology related fields to pursue such as a career in human resources or educational psychology. The American Psychological Association offers a view into just how wide the field of psychology is and just how many careers are psychology related.
Can psychologists be rich?
There is no guarantee that you can become rich by having a psychology related career. While most psychologists can expect to earn a good living, there are many, such as social workers and health psychologists, that do not make a huge income.
Is Psychology hard to get a job?
Certain psychology careers such as clinical psychology, industrial-organizational psychology, and psychiatry can be very hard to get into. These psychology careers require years of college education, and credentials to get hired to.
Is Psychology hard to study?
It requires a lot of science, math, and time to attain a psychology degree. Any psychology related field will require a master's degree at the very least, but the majority will require a doctorate degree. If you have a love for the field and for the study of mental health, then you will be better suited than someone who is just in it for the potential income.
Is Psychology a useless degree?
Not at all. Although it can be very hard to get a psychology career even with a degree, there are many psychology related fields that the degree can be extremely useful in.
Psychology is the study of the human mind, motivations, and mental health. Even if you don't pursue a career in psychology, you will still learn more about yourself and others and will be better equipped to take care of your own mental health. In addition, you will have a better understanding of the human condition and that will help your interactions with others.
What do psychologists make annually?
It depends on the type of psychology that you decide to go into. Psychiatrists and industrial-organizational psychologists make between $100,000-216,000 per year. Others make significantly less. See above for the best paying psychology jobs.
Which country is best for psychology jobs?
Psychology has become a globally recognized profession. Nearly every country is in need of more psychologists and is willing to pay exceptionally well for them. Depending on your specialty, you may be more in demand in some countries vs. others.
How long is a psychology degree?
Typically a psychology degree will take a minimum of six years for a master's degree or 8-12 years for a doctorate.
Who makes more a psychologist or psychiatrist?
A psychologist is not required to have a doctorate and is not a medical doctor, whereas a psychiatrist is. This is one of the main reasons that psychiatrists make significantly more money than psychologists.
Is Psychology a stressful career?
It can be. When your job is to help others manage their mental health, you must learn to separate your job from your personal life. If you don't, then your own mental health may be affected. In addition, when listening to the things that have impacted another person's mental health, it can be difficult to stay neutral and unbiased.
You will also likely work long hours depending on your specialty, and the types of people you interact with may affect your stress levels as well. An industrial-organizational psychologist may experience more stress due to the company they work for and deadlines they need to meet for example.
What are the top 5 careers?
See above for the most fulfilling psychology careers and the highest paying careers.
What fields of psychology are in demand?
The most in demand psychology fields currently are:
School psychology
Forensic psychology
Marriage counselor
Genetics counselor
Engineering counselor
However, the need varies from state to state and country to country.