The APA or American Psychological Association is a scientific organization as well as a professional organization that provides representation for psychology within the United States. Approximately 118,000 people, including students, educators, consultants, researchers, and clinicians are considered members of the organization. Each of these individuals is responsible for helping to advance the mission and the goals of the APA throughout the United States and even in areas abroad.
The Mission Of The APA
application of it throughout the world. Their goal for this is to benefit society and help improve people's lives. Overall, this mission requires members and the organization to do some things like improving the use of psychology, educating people about psychology, preparing future psychologists, and even making an improved impact on societal issues. All these things are intended to support professional psychologists and the organization as well as helping other people that share their goals and mission to help others.
To carry out this mission, the APA not only has a large team of professionals to help but also utilizes all psychologists and mental health professionals throughout the world. After all, each of these professionals makes a mark on the field of psychology and makes a mark on the way that individuals around the world can get the help and the support that they need.
Improving Communication And Applications
By improving communication surrounding psychological science and the knowledge of it for individuals and communities, the APA can improve the way people think about psychology as a whole. It's possible for them to work towards ending the stigma that surrounds getting psychological help and to work with those who are currently seeking help. They can improve the different ways that people understand what psychology is about and this can greatly increase the number of people who are getting the care that they need.
On top of that, increasing applications mean that they are finding new ways to implement psychological help, techniques, and different advancements. By learning these new methods, they're able to reach out to different people, to help different people and to make a difference in the world. The APA utilizes research and education to improve the application of psychological science in the world.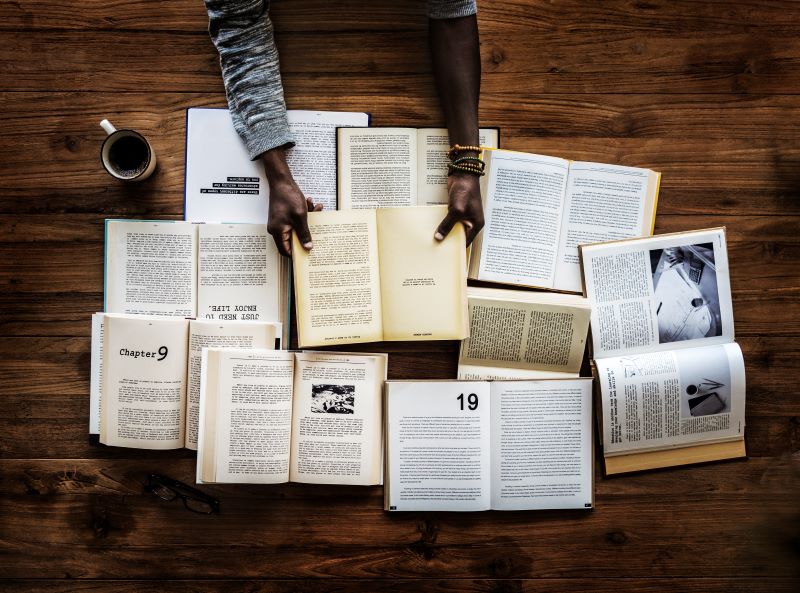 One of the most important things that the APA can do is increase the amount of research that is done and increase the way that it's distributed. This organization can provide even more research, which encourages even more people to pursue research projects related to different psychological issues. It's all about increasing advancement because more research means that we can find new treatment methods and even cures for individuals who are suffering from different mental health disorders. Advancement is the only way that we can truly make a difference for those who are suffering from any type of mental health disorder.
Preparing Future Psychologists
If we don't have enough people entering into the field of psychology, it will only serve to cause even more problems throughout time. The people who do want to speak with a psychologist are not able to in all instances. Without future professionals, a shortage of psychologists can result, and this can mean that more people go without the care and the treatment that they want and deserve. With more people to continue work within the science of psychology, more research advances may be made.
Improving Societal Issues
There are always things going on in a society that relate to psychology, or that can be improved by an understanding of the psychology behind them. This organization seeks to use psychology to make a positive impact on the world and each of these issues. What this means is that more people could be helped, even those who are not actively in need of psychological counseling or assistance. By improving the way that we look at these issues and that we react to them, we can improve the world.
Outside of the research that the APA supports and the professionals that it helps to recruit and train, information is the most important aspect of what the APA has to offer. The APA is responsible for producing content, both in the form of blog posts and in the form of professional news, publications and more. All this information helps the general public as well as psychologists and professionals in all areas of life to understand better the mission and the types of advancements that are happening around us right now.
By making sure that even the average person has access to the information that the APA is sourcing and the research that they are conducting they are making it more and more possible for these individuals to recognize the importance of the APA and to work toward supporting this organization. All of this means that the APA can continue to assure that future professionals are trained properly, that future research is conducted and communicated, and that more professionals enter the field to the betterment of society.
Helping The United States And The World
Psychological help is something that can greatly impact the world as we know it. Within the United States and abroad the research produced by psychologists and its implementation by psychologists have helped many people to work through their mental health problems or to overcome some of the things that they experience. It's helped them to get back to the lives that they want to live and helped them to become the type of person that they've always wanted to be.
Being able to get help when it's needed is one reason that so many people can advance and that the world as we know it can continue to grow and thrive in the way that it has. There's no way to know every individual way or person that has been positively impacted by psychology, but advancements within this field are helpful to individuals, societies, and the global community.
Getting Professional Help
If you're thinking about getting professional help for a mental health problem that you're struggling with or even if you just think that opening up to someone could be a good way to help you feel better about your life and yourself it's important that you seek it out. The APA can set you up with resources and with a great deal of information about getting professional help for yourself as well as about different types of research that are happening right now and different types of mental health treatment and support.
For those who want to speak with a professional but aren't sure how to get started or even where to find one, you can do is seek out an online therapist. These individuals meet with you through the internet, so the two of you never actually have to be located in the same city or even the same state. Instead, you can connect online in the same way you might Skype with your best friend or Facetime your children. This type of therapy can be even easier for anyone to pursue because it lets you be in control.
With online therapy, you don't have to worry about being in a specific place at any given time because all you need is a device with an internet connection. Scheduling is a bit more flexible with online therapy, and the options to text, call, or video chat add to the means of communication. BetterHelp has licensed psychologists and therapists available online.
Frequently Asked Questions (FAQs)
What does APA mean in psychology?
In psychology, APA stands for the American Psychological Association. APA is also a style format for scientific and professional research papers, used largely by graduate students.
Is APA used for psychology?
Yes, the APA is the leading scientific and professional organization that represents and makes contributions to psychology in the United States. Members include students, educators consultants, researchers, and clinicians, and their goal is to positively impact society and help people live better lives. According to their website, the APA utilizes psychology to make a positive impact on societal issues that have an effect on mental health. The APA holds public interest important and wants to elevate people's understanding of the use of psychology. They are out to prepare the discipline and profession of psychology for the future and strengthen their authoritative voice for psychology and mental health.
Is the American Psychological Association reliable?
Yes, the goal of the APA is to work as a task force to improve the welfare of people around the country. The organization is very reliable. They are a nonprofit organization seeking to have a positive impact on the lives of others. The organization strives to make a difference and positions itself to play a leading role in addressing issues that affect today's world and the future. The APA is reliable because the members of the organization are passionate about making the world a better place by taking a stand for mental health.
How much does it cost to be an APA member?
According to the APA website, the amount a member pays each year for the American Psychological Association depends on their level of membership. Memberships range from $22-$100.
What is the purpose of APA style?
The purpose of APA style is to bring a standard format to scientific and professional writing.
According to an education website, people use APA to bring consistency to the format of research papers and results of scientific studies. Having a consistent format to follow helps to organize information in a more efficient way. APA is the largest-used format in most research papers for graduate students.
What does APA format look like?
An APA style essay will be typed in a readable font, such as in Times New Roman, and laid out on standard-sized paper, with 1'' margins on each side. APA format requires names and resources to be cited in a particular way. Aside from this basic format, APA style is written out with specific characteristics. For example, APA style must include a title page and a summary of the work before the paper begins. Sources must be cited in a specific way, and the back of the paper must include references and an appendix.
In APA style, to cite the author's last name, you must put the author's last name and year of publication in parenthesis. If a student is writing a paper with information from Stanley Hall published in the year 1950, the information cited would look like (Hall, 1950). For direct quotations, the page number must be listed. For example, a student is writing a paper from a book by Kendra Cherry and quoting her directly from page. 133, it would look like (Cherry, 2012, p. 133).
What are the characteristics of APA style?
The characteristics of APA style include a number of things, which can be found in the Manual of the American Psychological Association. These characteristics include:
A title page
Abstract- a summary of the work
Introduction to the paper
Method- how the study was conducted
Results of the study
Discussion of the results
References and citations
Appendix
What do I do to become a psychologist?
To become a psychologist, you must first obtain a bachelor's degree in social sciences. A master's degree is then required after receiving your bachelor's. Graduate students in psychology can choose from a wide range of specialties, such as clinical psychology or experimental psychology.
It depends on what you're writing for. MLA is used in literary papers and subjects related to humanities. It's more common at the high school level. APA is used in research and technical works, especially in a science practice or by professional psychologists.
Why is APA important in psychology?
APA style in psychology is important for the purpose of consistency so that practicing psychologists can easily communicate their ideas in an organized format. Research papers and scientific data can be expected to read in a consistent and thought-out manner.