Content warning: The below article mentions mental health issues, including suicide. If you or a loved one are experiencing suicidal thoughts, reach out for help immediately. The National Suicide Prevention Lifeline can be reached at 1-800-273-8255, and is available 24/7.
World Teen Mental Wellness Day, established by the World Health Organization and the National Alliance on Mental Illness, falls on Wednesday, March 2nd this year and teens worldwide are celebrating. World Teen Mental Wellness Day is a time to recognize problems affecting teenagers, teen mental health issues and world teen mental wellness, determine solutions, raise awareness, learn about preventative mental health, and celebrate wellness since many mental illnesses and mental health issues start in adolescence.
According to the National Institute of Mental Health, young adults have the highest prevalence of serious mental illness among any adult age group. In fact, suicide is the second highest cause of death among people 15 to 24 years old; we lose thousands of teens each year to this very preventable issue. So for this March 2nd, make your child's health a priority through emotional wellness activities and providing support through methods like online therapy. Here are 15 activities to help increase awareness and support your teen's wellness today.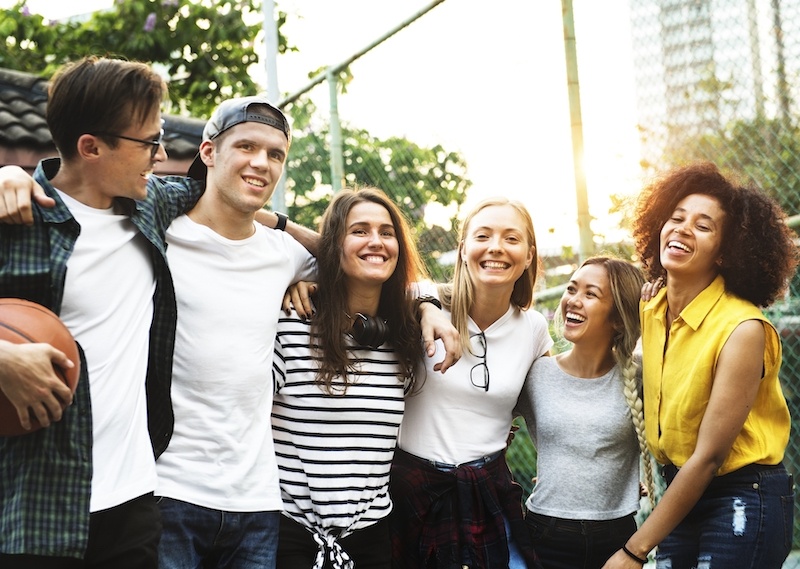 Therapy Can Help You Connect With Your Teen
15 Activities To Support Your Child On Teen Mental Wellness Day
1. Start The Day With A Hug
Starting today off with a hug may seem like a trivial activity for supporting your teen's mental health— but this simple gesture may have huge benefits. According to Berkeley University's Greater Good Magazine, hugging and touch helps reduce our reactivity to stress, increases well-being and pleasure, and even improves sleep. So if your teen is ok with it, go ahead and give them a big hug to start off the day. Above all, respecting your child's personal boundaries and using those communication skills are the most important, so make sure you ask if they want a hug first.
2. Grab Breakfast Together
Next stop— breakfast! Treat your teen to their favorite breakfast. You can cook at home or go out to town. Where you grab breakfast doesn't matter, it's just important to start the day off with your nutritious foot forward. The Western Australian Pregnancy Cohort conducted a study of more than 800 teens and found that eating breakfast leads to better mental wellbeing. And the more food groups you include in your breakfast meal, the better their mental health is shown to be. Sitting together while eating breakfast, and connecting over a meal can also be a great way to help them feel fueled and ready for the day ahead.
3. Have A No-Judgment Conversation
Either over breakfast or throughout the day, talk to your teen openly. This doesn't mean prying or looking for specific answers on mental health conditions, mental illnesses, or substance abuse. Instead, let them talk about what's on their mind while consciously avoiding giving your opinion or disapproving of their actions and decisions. It may be as simple as just letting them talk about what's going on with their friends or they may open up to you about something bigger. If you're finding it difficult to get your child to open up to you or to listen non-judgmentally, the next activity idea might help.
4. Set Up A Therapy Session
If talking to your teen or teens often ends in a fight instead of bringing you closer, an online therapy session could help. Setting up an initial session with an online therapist will allow your teen to discuss anything on their mind and give your therapist the opportunity to see how your family members communicate together. A therapist can help them develop communication tools and coping skills that resonate with both of you. This could help your child feel safer and more comfortable so they can talk openly about how they are feeling and your loved ones' challenges. You can sign up for relationship counseling with your child on ReGain or if your child would prefer to see a counselor alone, TeenCounseling offers therapy services specifically tailored to when a child reaches between the ages of 13-19 years old and can teach coping skills that can last a lifetime. Starting TeenCounseling requires the consent of parent(s) or a guardian. As an added bonus, TeenCounseling and ReGain may be particularly useful for teens reluctant to try therapy, as the sessions are conducted remotely and can be done from the comfort and privacy of their bedroom or other comfortable space.
5. Lead By Example
Your child may feel uncomfortable with the thought of counseling— which is a perfect opportunity for you to lead by example. Today, open up to your child about how therapy has increased your own mental wellness. If you have never been to therapy, this could be an opportunity to give it a try. Therapy isn't about waiting until disaster strikes to fix a problem or mental disorder, therapy can be a powerful maintenance tool for staying on track even if you're currently feeling good. BetterHelp helps match you to a therapist that fits your needs, lifestyle, and goals. Your therapist can communicate with you in whatever way is most comfortable and convenient for you— like via in-app messaging, phone or video. For additionaly information, please feel free to contact us anytime!
6. Write Your Child A Thoughtful Letter
If you're not sure how to start a conversation with your teen, write them a letter instead. Writing a letter gives you the ability to take as much time as you want to say exactly how you feel. Presenting a thoughtfully written letter to your child about how proud you are of them, how much you love them, and how excited you are to see where their future leads them can be a way to boost their mental wellness. Then, whenever they have a hard day, you can prompt them to read through the letter to be reminded of how much they have to offer the world and how loved they are.
7. Take A Walk Together
Taking a walk together isn't just an opportunity to chat with your teen— the sunshine can also boost mental health. This TIME article takes an in-depth look at why sunlight can be so good for you. One of the top reasons is that it boosts the brain chemical serotonin - the imbalance of which is one of the leading causes of depression. Higher levels of serotonin are correlated with a better mood, calmness, and lower levels of depression and anxiety.
8. Hit The Gym
Signing up for a gym membership for you and your teen can also be a great thing to invest in. The JWB Foundation's "Move Your Mental Health" report found that 89% of studies positively associate physical activity and mental health. The strongest association was between depression and exercise. Some of those studies found the effects of exercise to be similar to taking antidepressants. Whether it's a gym membership or a one-time new workout, getting out of the house and moving your body with your teen can help get the endorphins flowing.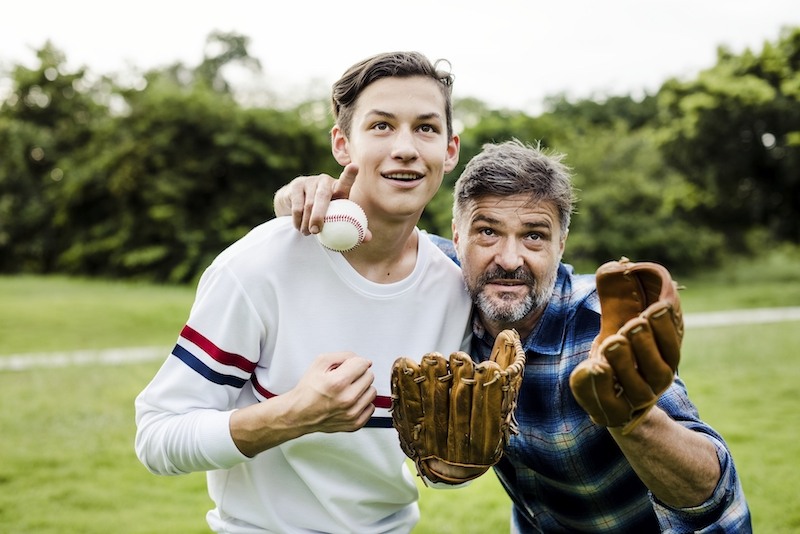 9. Join A Yoga Class
Another option for movement that can be gentler on the body is yoga. Yoga combines the benefits of physical activity and mindful breathing. In fact, yoga and meditation can help kids destress, focus better in class, and manage their anger more effectively. Yoga has also been found to help some individual reduce the need to be treated by other means, such as medication, but this greatly depends on the individual and circumstances. All of this can lead to a reduction in physical and mental health issues. For additional information, visit the Nemour's Kids Health website.
10. Start A Book Club
A University of Sussex study found that reading can reduce stress quicker than waking a walk, drinking tea or listening to music! In fact, reading for 6 minutes a day can reduce stress up to 68%. So today pick out a book with your teen, rally a few other friends, and start a book club. You can choose whatever type of book you like— but a self-help book may be a fun idea to learn more mental wellness strategies.
11. Volunteer Together
Volunteering isn't just a great way to help your community, society, and those who are struggling – it's also a wonderful way to increase mental wellbeing. The Mayo Clinic says volunteering reduces stress, increases positive feels, and can help you to relax. Kick it up a mental wellness notch or two and volunteer at your local animal shelter. Just like how giving your child a hug can support mental wellness— so can cuddling with a furry friend. According to The American Heart Association, pets can help reduce stress, manage anxiety and increase the ability to work productively, as well as help to positively impact other struggles and other mental health issues such as depression and PTSD.
12. Enjoy A Spa Day
Sit back, relax, reduce those risk factors, and let go of some stress with a spa day. A spa day is a wonderful gift for your teen and their mental health this Mental Wellness Day. A few ideas include enjoying facials, painting your nails together, relaxing in the hot tub or getting massages. The National University of Health Sciences says massage therapy can help with everything from improving your relaxation skills and alleviating symptoms of chronic illness to allowing you rest more efficiently and increase your overall happiness.
13. Plan A Vacation
Being a teenager can be exhausting — so plan a getaway from it all! When mental health issues start to take over, a vacation with your teen is a great way to bond, spend time together and experience somewhere completely new. This is also a great chance for your teen to get away from their everyday life and get out of the daily bubble they may feel a little stuck in. You can even set a budget but let them choose where they would like you to go together and let them plan it out themselves, helping with their independence and organization skills.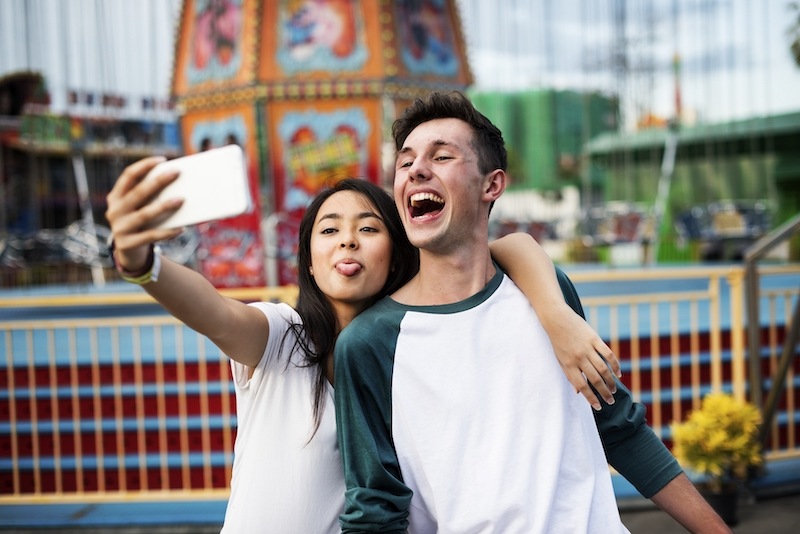 Therapy Can Help You Connect With Your Teen
14. Be Tourists In Your Hometown
If a vacation out of town is out of budget, you can still have a great day in your hometown. After your breakfast date, spa trip, and volunteering adventure— plan to do something touristy. You might get lots of laughs out of participating in an activity that none of the locals in your town do but the tourists love. And you know one of the best things about laughing? You guessed it—it can mitigate the effects of stress and improve your mental wellness.
15. Go Electronics Free
As the day winds down, try putting away your phones and enjoying what time you have left of World Teen Mental Wellness Day with your teenager. One in five teenagers spends five or more hours a day on social media scrolling and making social media posts, with half saying they utilize Facebook daily and nearly half of them reporting that they are online "almost constantly." Specifically, half of teenage girls are online "almost constantly," compared to approximately 39% of teenage boys.
Studies have shown
that even far less time on social media than this can have a big impact on your teen's sleep. Poor sleep can have a huge impact on mental wellness so instead of picking up your phone, encourage your teen to enjoy the moment with you. Incorporating this connection into your everyday life (not just on World Teen Mental Wellness Day) can help your teen's mental health struggles all year long and positively impact both of your lives long-term.
Commonly asked questions found below:
What Is World Teen Mental Health Day?
World Teen Mental Health Day, sometimes called World Teen Mental Wellness Day, aims to raise awareness about the unique and prevalent mental health concerns and mental illnesses often faced by teens today, as well as reduce the stigma surrounding mental health concerns. It was founded by the World Health Organization and the National Alliance on Mental Illness to educate teens and adults alike on various mental health risk factors, healthy coping skills, and encourages open conversation about these topics in an effort to foster world teen mental wellness and overall emotional well-being.
What can you do for mental health awareness day?
Is today World Teen Mental Wellness day?
What month is mental Wellness Month?
What is the theme for Mental Health Month 2021?
How do you celebrate mental health week?
What does mental wellness look like?
What Is The Hollister Confidence Project?
Founded in 2020 by Hollister Co., the Hollister Confidence Project is a "worldwide initiative dedicated to helping teens feel their most comfortable, confident and capable." The popular teen brand donates approximately one million dollars per year to organizations and projects devoted to all areas of teen mental health, including issues related to gender, race and ethnicity, mental health directly, unfair treatment, the LGBTQIA+ community, and environmental sustainability. The project was spurred by the start of the coronavirus worldwide pandemic, which triggered a huge surge worldwide in mental health issues and teenagers and adults alike.
What are the 5 signs of mental illness?
Frequently Asked Questions
Is Mental Health Important To Today's Teenagers?
A Pew Research study reports that 70% of teens see anxiety and depression as a major problem among their peers. In fact, the study found that in most cases, teenagers are more concerned about their peers' mental health than bullying, drug addiction, or alcohol consumption. Additionally, the National Alliance on Mental Illness (NAMI) reports that one in five teenagers is diagnosed with a mental health condition. All of this points to teen mental health and efforts to raise awareness and reduce stigma, such as World Teen Mental Wellness Month and World Teen Mental Wellness Day, being of essential importance.
What Does Mental Wellness Look Like?
Mental wellness isn't just feeling happy. Our emotional, psychological, and social well-being are all wrapped up in mental wellness! We all face problems but how we think, feel, and act when times are tough is a good indication of our mental wellness. Being mentally well means taking the steps and using tools at your disposal (like going to therapy or spending time outside) to work through difficult situations. Additionally, increasing awareness and education helps with understanding mental health and disease, which in and of itself can increase teen mental wellness and help with leading a full life.
What Age Group Has The Most Mental Health Issues?
According to the National Institute of Mental Health, young adults aged 18-25 years old have the highest prevalence of serious mental illness and mental health issues among any adult age group, and they often don't talk about them and go without treatment. In fact, in most cases many mental health issues tend to start around the time a child reaches early adolescence (between 12 and 15 years), though their exact timeline, severity, and origin can, of course, differ person to person and depend on whether some form of treatment is sought out. Additionally, it can take years for a mental health concern or mental illness to be properly diagnosed and treated, particularly in adolescents who struggle to be open with their feelings and struggles.