Are Online Therapy Sites Effective?
By: Toni Hoy
Updated March 17, 2021
Medically Reviewed By: Christine Clawley
If you're going through one of life's major transitions like, a breakup, or feel confused about your identity, suffer from low self-esteem, or are experiencing mental health or emotional problems, online sessions with an online therapist can be an effective and convenient way to get the support you need. A licensed online therapist can also help address issues related to stress, anxiety, feelings of sadness or hopelessness, unhealthy relationships, health issues, cultural assimilation issues, decisions surrounding your career, or problems with day-to-day functioning by providing therapy online.
Participating in distance therapy sessions can also help you learn to cope in healthier ways and make positive changes in your life. Most of us need some kind of support during difficult times in our lives. Online therapists can provide this support via telemental health therapy online.
For some, the prospect of seeking counseling may bring up unacknowledged fears of stigmas as you remember anxiety-producing in-office therapy sessions. However, many of these fears about getting good therapy online are unwarranted. Some people may fear that there is something is seriously wrong with them, that they will be judged, and that they cannot be helped. This is often not the case, and there is nothing to be afraid of if you are considering seeking counseling.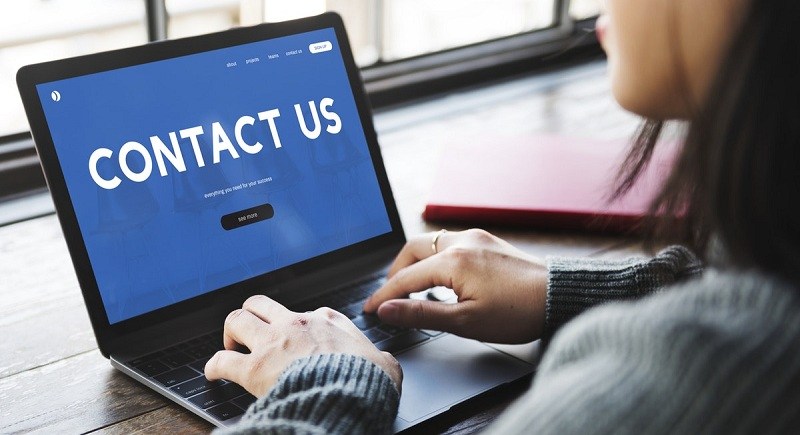 Source: rawpixel.com
Many people with anxiety, social phobias, severe depressive symptoms, and a history of trauma find it difficult to seek counseling and keep in-office therapy appointments. This often relates to people suffering from mental illness developing a fear of being judged, rejected, or further traumatized during in-office therapy sessions. Seeking out mental health treatment in person may feel like a daunting process as it often involves meeting with several counselors, selecting a counselor, dressing and getting ready, driving to an in-office therapy session, filling out paperwork, opening up, and then driving back home. For many people, the thought of actually seeking out a therapist for in-person treatment can add additional stress and anxiety to their already compromised emotional state. Video chat sessions with an online therapist relieve these immediate stressors.
For people suffering from the symptoms of mental illness, this entire process may take at least several hours and may be well beyond what that person is capable of. Online counseling via video chat with HIPPA compliant therapists can be a great alternative to in-person counseling as it cuts out the commute time, allows the client to have sessions within the comfort of their own home, and choose their preferred method of online communication.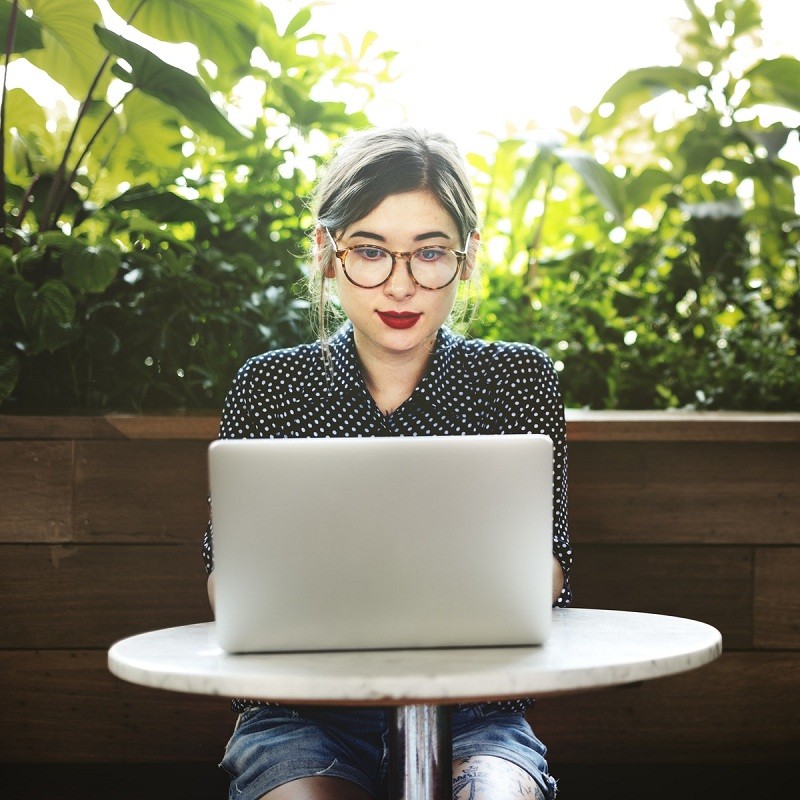 Source: rawpixel.com
Chat sessions with online therapists can be great tools for individuals who have don't have the time limited by financial constraints. Some problems are best resolved with the help of a professional, especially if you have been suffering from symptoms, such as anxiety or depression for more than six weeks. Fortunately, online therapy sites are becoming more common and can offer treatment that's just as effective as traditional face-to-face therapy. In fact, many online therapy sites offer the convenience of sending messages and scheduling appointments 24/7.
Online therapy sites are platforms that offer confidential and private therapy online where clients receive quality treatment from a licensed therapist ( in the comfort of their own homes.) Sessions with online therapists are comparable to in-office therapy visits. Online clients are often individuals who live in rural areas or areas with a high volume of traffic.
For some online clients, this cuts out an hour or more in commute time that in-office therapy sessions can often require. Online therapists are licensed to provide counseling services online for mental illness related conditions that are preventing the client from thriving. In many cases, health insurance providers cover sessions with online therapists via behavioral health service plans. Sessions with online therapists are beneficial for individuals suffering from anxiety, social anxiety, depression, agoraphobia, chronic pain, severe health issues, and other diagnoses.
The process of seeking online therapy is simple and straight forward millions of people are now choosing internet psychotherapy over traditional in-office therapy. The online therapist's platform will prompt you to answer questions about your current mental and emotional state, health challenges, social and/or relationship issues, and your reason for seeking therapy. This information is used to match you with a therapist that specializes in treating your specific issues.
Popular online therapy sites also provide user testimonials, therapist biographies, and a free trial introduction to the therapy platform. You choose the therapist that you feel will provide you with the type of help you're looking for and begin to establish a therapeutic relationship. If you are ever matched with a therapist that you feel is not a good fit for you, for whatever reason, you can always request another online therapist.
As an online client, It's important that you are aware of your rights. You can terminate therapy at any time, or ask to work with another therapist. However, if do you feel your therapist isn't a good match for you, termination is usually a joint decision and openly discussed. Online therapists are also aware that some clients will be seeking short-term services, while others would like longer-term services in order to delve deeper and work on personal and professional self-development.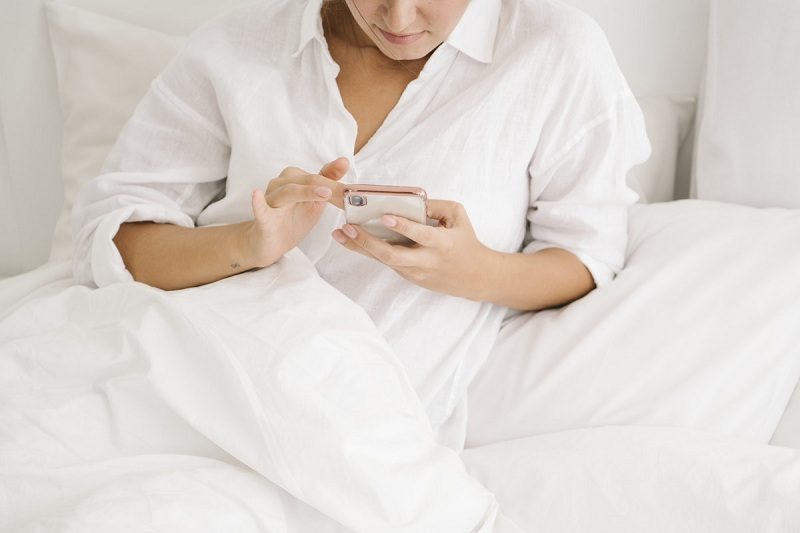 Source: rawpixel.com
When you've selected your desired online therapist, it is important to understand that online therapists are licensed to provide the same services as you would receive during in-office therapy sessions.
Sessions with online therapists are not intended to replace emergency services if your issue is an emergency. If you feel that you or someone near you is in immediate physical danger visit your nearest emergency room to get help. You can also make an emergency call to the National Suicide Prevention Lifeline to speak with a specialist 24-hours a day.
Now that you understand the basics of how sessions with online therapists work, you're ready to move on to the next steps. Once you are matched with your licensed online therapist, you can expect to receive treatment that is similar to in-person therapy, including the use of in-office therapy methods, techniques, and strategies.
Your online therapist will use the same techniques as traditional in-office therapy, with the added benefit of being able to receive treatment anonymously and without having to leave your home. As mentioned earlier, the convenience of being able to schedule therapy sessions online is especially helpful for people who live in remote areas with no close access to in-person therapy services, or people who may have physical limitations that make traveling to appointments difficult.
Online therapists can help with a variety of mental health-related concerns including individual online counseling, couples therapy, and veterans affairs. You can even have a trusted friend or family member attend sessions to provide moral support.
In some cases, online therapists have found that clients appear to open up more quickly and experience relief of symptoms more quickly due to the client being present within the safety of one's home, the physical distance from the therapist, and the sense of anonymity. For most clients, there is an unconscious desire to be liked by the therapist or please the therapist, which can lead to self-censorship, the omission of important information, or avoiding talking about important issues.
However, during sessions with online therapists, many clients feel a greater sense of freedom to open up and talk about what is most important to them. Most people fear being judged, especially when they are revealing sensitive information or vulnerabilities about themselves. With this sense of safety, physical distance, anonymity, as well as different communication options (video, phone, or webchat), most clients are able to break through these barriers that prevent honest discussion with greater ease.
One other benefit of online therapy is that it is usually more affordable when compared to face-to-face counseling in cases where health insurance doesn't cover sessions with online therapists. Out of pocket sessions for in-office therapy people can cost you upwards of $150/hour -- even with health insurance. Counseling sessions with online therapists average about $60.00 an hour.
When health insurance does cover therapy for in-office sessions, health insurance deductibles can be equal to the cost of online therapy sessions. It also allows you the freedom to schedule appointments when it's most convenient for you since your therapist is able to offer treatment remotely and doesn't need to be in a specific location to offer assistance.
However, there are certain instances where online counseling may not be appropriate. This may be your individual choice or the therapist may recommend face-to-face counseling if you have had a recent suicide attempt, severe trauma, or suffer from a severe, persistent mental health diagnosis. If this is the case, your therapist can also help guide you to further treatment in your area to help you find the support that is right for you.
If you think you could benefit from an online therapy site, most sites, such as BetterHelp.com online counseling is convenient and begins your journey towards balance, self-discovery, and healing.
---
Previous Article
Therapy And Counseling: A New Age Of Technology Approaches
---
Next Article
Therapist Or Psychologist: Which One To Choose
---
The information on this page is not intended to be a substitution for diagnosis, treatment, or informed professional advice. You should not take any action or avoid taking any action without consulting with a qualified mental health professional. For more information, please read our
terms of use.