What is Cognitive Behavioral Therapy (CBT)?
CBT is a type of mental health treatment that helps us change our thoughts from being maladaptive to being more positive and productive. In simple terms, it enables you to turn your negative thoughts into more positive ones. You may not realize that you have negative thoughts or beliefs about the world until you find yourself saying them out loud. CBT is there so that you can achieve your therapeutic goals more readily by recognizing negative thought patterns and getting rid of them. You won't get rid of them entirely, but you'll be able to reframe negative thoughts, and it'll get easier over time to confront them.
Wondering Which Cognitive Therapy Is Right For You?
One of the founders of CBT is Aaron Beck. Aaron Beck practiced psychoanalysis and noticed that within the inner monologue of people there was a connection between thoughts and feelings. In discovering this, he decided to change the way that he provided therapy so that he could help his clients identify negative thought patterns or automatic emotionally charged thoughts and help his clients alter those thoughts so that people would feel better. He found that cognitive and behavioral techniques help clients with depression, anxiety, and other mental health conditions. He laid the foundation for one of the most important and groundbreaking types of therapy Today, CBT comes in many forms, including aversion therapy.
Cognitive Behavioral Therapy (CBT) Techniques
The central concept of CBT is that your thoughts impact the way you feel. For example, when someone spends a lot of time thinking about dying or worrying about their health and fearing that something terrible will happen to them, they'll likely feel anxious or depressed. They might even feel both. CBT would be a great fit for the individual in this example because it helps them reframe their way of thinking, and in turn, they'd start to feel better. CBT is a common form of therapy because the techniques are relatively straight forward, but highly effective. In this article, we are going to go over three Cognitive Behavior Techniques that work to help reframe negative thinking. They are: identifying cognitive distortions thought records, and behavioral activation.
Cognitive Restructuring
CBT is designed to help people with negative thoughts and unhelpful thinking patterns. In CBT, you can restructure your thoughts. One way to restructure your thoughts is by identifying cognitive distortions.
Identifying Cognitive Distortions
Cognitive distortions are inaccurate ways of thinking that are negative and make us feel down, anxious, or depressed. They convince us that a distorted reality is what's true. Here are fifteen cognitive distortions that everybody, at one point or another, has engaged in:
Filtering
Filtering is when we ignore the good things in our lives and hyper focus on the bad things. You focus on a single negative thing that's occurring in your world and ignore everything good.
Black and White Thinking
Black and white thinking is when you see things as either good or and bad. Everything is all or nothing, and there's no shade of grey in between. Many of us have engaged in this way of thinking. It's common in people who have personality disorders, such as BPD. However, it's also a common way of thinking among all of us. You may, for example, believe that because you failed one science test at school, you're bad at science. That's black and white thinking.
Overgeneralization
This is when you take one event in time and draw conclusions from it. Let's say that your partner dumped you, and you conclude that no one will ever love you again. That would be an overgeneralization. Just because someone doesn't want to be with you, it doesn't mean that you'll never find love still.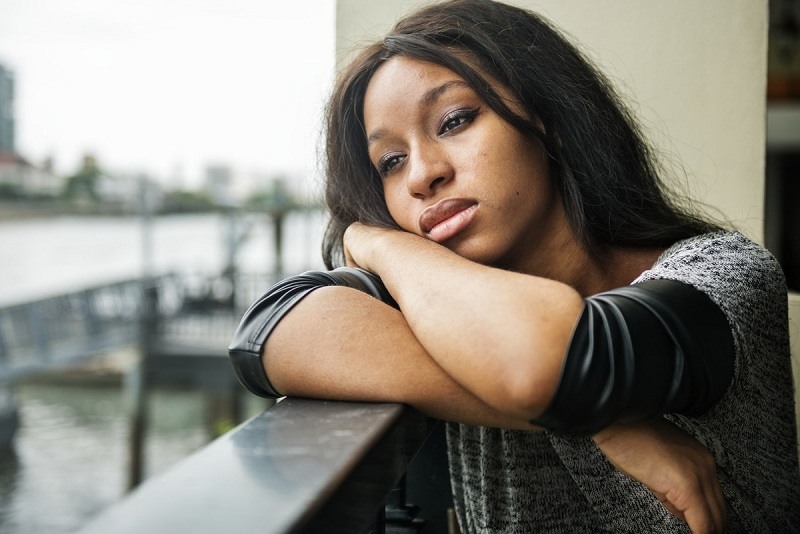 Jumping to Conclusions
Jumping to conclusions is when you're sure that something's going to happen, but you don't have evidence to back it up. So, you might think that someone doesn't like you, but you have no concrete evidence to validate that assumption. Instead of assuming that, give yourself the chance to find out the truth.
Catastrophizing
Here's where you assume that the worst will always happen. Maybe, you have anxiety about confronting a friend that hurts your feelings, and you think that if you tell them how you feel, they'll be mad at you and won't be your friend anymore. That's an example of catastrophizing. Just because you're upset that someone hurt your feelings, it doesn't mean that they won't be your friend anymore. It'll likely be helpful to bring up the issue. It's likely that they didn't know that they hurt your feelings, and this will give you a chance to mend things.
Control Fallacies
Control fallacies are when you have a distorted sense of how much control you have. If you're experiencing this cognitive distortion, you may either believe that you're entirely powerless and helpless. Alternatively, you may think that you have complete control and that you have full responsibility for what happens.
Personalization
Here's an extremely common cognitive distortion where an individual believes that every action they take affects others and that everything is their fault. For example, they might see that their friend is sad, likely for a reason unrelated to them, and believe that they're the one that upset their friend and that they're ruining everybody's lives. If you engage in this cognitive distortion, you're blaming yourself for specific outcomes or other people's feelings when there's no logical reason to do so.
The Fallacy of Fairness
Life is not fair. This is a known fact. If something negative happens to someone experiencing this cognitive distortion, they're outraged because they feel that it's unfair, which relies on the belief that life is supposed to be fair, when logically, we know that this isn't true.
Blaming
When something in life affects you negatively or poorly, it can be upsetting. It can make you angry, upset, or frustrated. Sometimes, we tend to blame others when things don't go our way, but it doesn't help us to do that. It's important to take responsibility for your role in situations rather than always blaming others.
"Should" Statements
When you say that you should do something, it implies that you believe you aren't doing enough and that there are "rules" regarding what you should do. For example, you might feel guilty, thinking "I 'should' call my sister," when in reality, there's no logical reason to feel that way. We make up expectations for ourselves in our heads that are sometimes maladaptive and even counterproductive, so it's important to check in with yourself.
Emotional Reasoning
Emotional reasoning is a cognitive distortion where you rely on emotions for your rationale. If you feel like something is true, you believe that it is. For example, if you feel like a failure when engaging in this cognitive distortion, you think that you genuinely are a failure.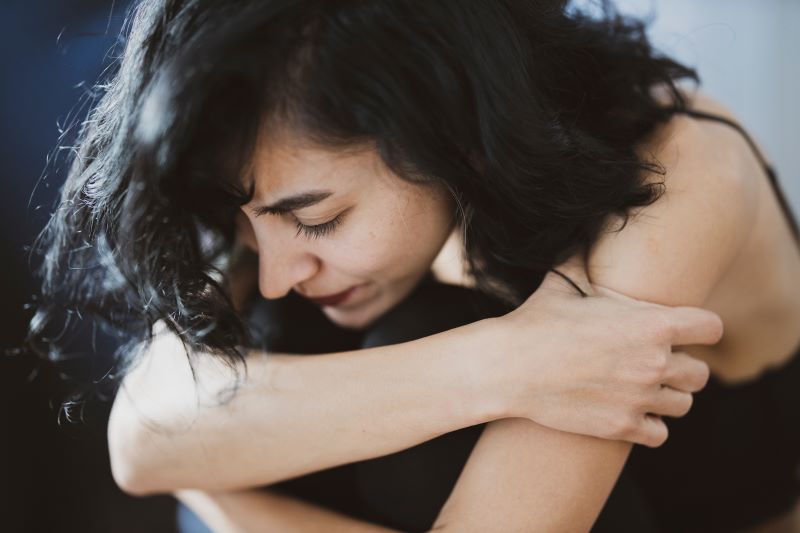 Wondering Which Cognitive Therapy Is Right For You?
Labeling
Labeling is when you label yourself, others, or a situation. For example, if you say "I'm a loser," you're labeling yourself. It's a common way that we deflect from a situation, but it is unhelpful.
Always Being Right
If you believe that you're always going to be right, it'll make life more difficult. No one is always correct, and it's important to acknowledge that everyone is wrong sometimes, including you. When you make a mistake, it's important to take responsibility for the situation. Remember that not being right is okay and that what's important is taking ownership when you mess up.
Heaven's Reward Fallacy
Heaven's Reward Fallacy is a distortion that's about sacrifice. You feel like if you are a martyr or sacrifice yourself, you'll get something in return for your good deeds, and if you don't, you're upset. That is a way of thinking that will disappoint you because you won't always get what you give. That's just the truth.
Recognizing cognitive distortions in CBT helps us to identify negative ways of thinking or maladaptive ways of thinking and change the way you think so that you can start feeling better about yourself and your life.
2. Thought records
A thought record identifies an event that impacted you, a feeling you experienced because of the event and shows you what cognitive distortion is hurting your thinking. By using thought records you can gain insight into how negative thinking is damaging the way you think and feel about yourself, and also learn to transform maladaptive thoughts into positive ones, and gain a better outcome.
Look at your thoughts after you write them down
You take a thought and go through the process of looking at it. One great way to do this is by keeping a thought record. Say that you notice yourself thinking "I'm a loser" frequently. You can investigate that thought by questioning how much you believe it, saying "how true to I feel this is on a scale from 1 to 10?" Now, at first, it might be that you respond with "10," but you can dispute that thought by looking at what led up to it. Maybe, someone laughed at you because you tripped and you thought: "I'm a loser." In this situation, you can recognize that you'd be using the cognitive distortion called "labeling," and you can dispute this thought by looking at the evidence behind the idea: Does tripping make you a loser? Would you think that about someone else if they tripped?. Everyone makes mistakes, and everyone has tripped. Universalize it. You're not alone, and everyone makes mistakes. After analyzing this thought, you can ask yourself again how much you believe it, and you might be surprised to see that it may not be accurate after all.
Behavioral activation
Behavioral activation is the process of actually changing behavior. Let's say that you're very depressed, and you feel like you can't get out of bed. To implement behavioral action, you'd think to yourself: "I'm going to put one foot on the ground even though it feels impossible. All that I have to do is put one foot on the ground." Then, you think "all I have to do is put my other foot on the ground," and you stand up. Little by little, you get out of bed, and you start to see that your behavior can be modified. Hopefully, this will help you feel less depressed. One step at a time, you're taking action.
How CBT Can Help You
CBT is an excellent method of therapy that you can choose to help yourself. Whether you work with an online therapist or a professional in your local area, CBT is a proven form of therapy that can help you train your brain to think more positively. You'll find that you are less anxious and depressed after learning these techniques and practicing them. Search the network of online counselors at BetterHelp and find someone that can help you implement these cognitive behavioral techniques
Frequently Asked Questions (FAQs)
What techniques are used in cognitive therapy?
Some common CBT techniques include:
Cognitive restructuring
Guided imagery
Journaling
Exposure therapy
Relaxation
Activity structuring
What are the goals and techniques of cognitive therapy?
Cognitive behavioral therapy CBT is a short term treatment model that you can use in daily life. Its main goal is to help individuals thrive, and get better control of their reactions, thoughts and feelings.
For people struggling with depression, bipolar disorder, eating disorders, anxiety disorders or another mental illness, there are certain techniques that your therapist can use to help you change your thought patterns. The CBT method can help people with their social skills, anger management issues and aid in developing their problem solving abilities.
What is the main focus of cognitive therapy?
CBT is a short term treatment plan that helps people with a wide range of mental health disorders. The main focus of this therapy style is learning to reprogram automatic negative thought patterns to be more productive and rational.
What are the key concepts of cognitive therapy?
There are types of therapy that focus on past trauma. CBT is not one of them. Instead, CBT techniques help you focus on the present and future. Therapists are there to teach you CBT therapy techniques to help you change the way you approach your negative thought patterns, and problem solve more effectively. CBT has been used to treat everything from anxiety disorders to chronic pain.
What are the 4 steps of cognitive restructuring?
Cognitive behavioral therapy techniques are used with the goal of cognitive restructuring. Cognitive restructuring is a way we can handle our thoughts and emotions more rationally, and with the goal of finding a solution to the problem. The four steps are as follows:
Becoming aware of our automatic negative thoughts
Identifying stressful thinking errors
Challenging stressful thinking errors
Replacing stressful thinking errors with realistic alternatives
If you struggle with a mental illness like anxiety or depression, this way of thinking through a situation can help avoid long term challenges. These therapy techniques can be used in all aspects of your life to encourage a healthy mind and healthy relationships.
What are the three main goals in cognitive therapy?
Cognitive behavioral therapy has three main focuses throughout treatment:
To relieve symptoms and resolve problems
To help the client to acquire skills and coping strategies
To help the client to modify underlying cognitive structures in order to prevent relapse
Can I teach myself cognitive behavioral therapy?
Like any therapy method, CBT is best learned with a licensed therapist. Some aspects of these techniques, like exposure therapy or activity scheduling, could be potentially harmful if not done in the right way. After treatment, you'll have the proper tools to implement CBT in life on your own.
Consider online therapy, like with BetterHelp, to learn new tools that can help you from the comfort of your home.
What techniques are used in humanistic therapy?
Humanistic therapy is a mental health treatment model that is focused on creating a warm, empathetic space and can treat a wide range of mental health disorders.
Similar to CBT, humanistic therapy is based on the present and future, rather than the past. It helps people connect on a deeper level to their mental health, and takes a holistic approach to change negative thought patterns.
People with anxiety disorders or bipolar disorder may find that this treatment works well for them, because there is a strong emphasis on creating a judgement-free space.
What are the techniques of behavior therapy?
There is a range of behavior therapy techniques that are based on the concepts of classical conditioning or operant conditioning. Since behavioral therapy is based on the idea that we learn from our environment, therapists try to use structured, action-based methods to help your mental health and - in turn - change unwanted behavior. Some examples of behavior therapy techniques include:
Aversion therapy
Flooding
Systematic desensitization
Contingency management
Extinction
Modeling
Token economies
What is an example of cognitive therapy?
Dialectical behavior therapy is one example of cognitive therapy. It's a method that works to challenge negative thought patterns and includes mindfulness and emotional regulation. DBT uses CBT techniques, like exposure therapy to help with a wide variety of mental health disorders.
What is CBT for anxiety?
Anxiety disorders are the most common mental health disorders currently in America. Because of this, therapists are equipped with a lot of knowledge backed by behavioral experiments on what can be used to combat symptoms.
Luckily, CBT has been proven to be a very effective method to challenge the negative thoughts that are associated with anxiety. Because many symptoms of anxiety stem from overactive thoughts and an inability to think rationally about a particular situation, CBT techniques can be very helpful in responding more positively to stressful situations.
What are the common cognitive distortions?
There are plenty of cognitive distortions that you may have experienced. People who struggle with depression or other mental health disorders may experience these negative thought patterns more often, or intensely than others. Here are 10 common cognitive distortions:
- Filtering
- Polarized Thinking (or "Black and White" Thinking)
- Overgeneralization
- Jumping to Conclusions
- Catastrophizing
- Personalization
- Control Fallacies
- Fallacy of Fairness
- Blaming
- Shoulds
What happens in cognitive behavioral therapy?
CBT is a form of psychotherapy (or "talk therapy"). It's focused on beneficial communication between you and your therapist to help develop techniques to deal with issues you may face in your life. Through exercises and guided thought restructuring, your therapist will help you look at issues in your life differently.
The methods used in CBT are based on previous behavioral experiments and clinical research, and have been proven to be effective at treating many mental health disorders.