There are many different types of therapies designed to help people, and one therapy we will be looking at today is cognitive processing therapy, shortened to CPT. What is it? How can it help people? What can you expect from a typical session? Let's find out.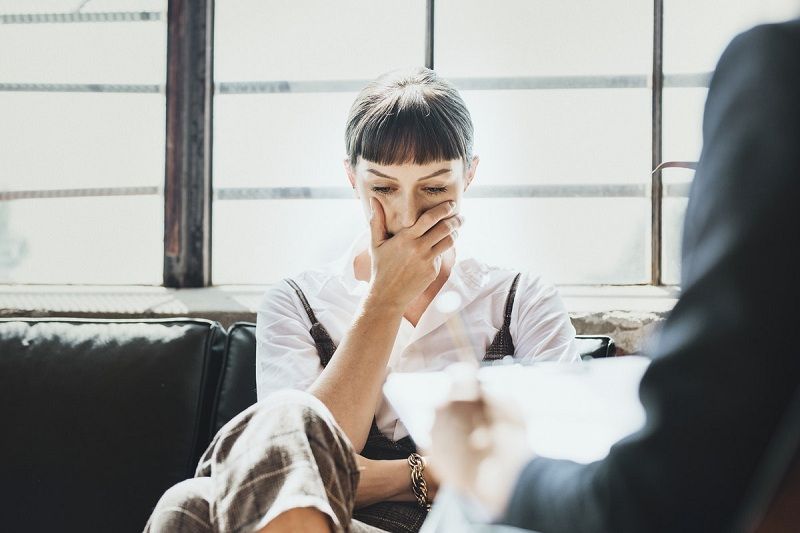 Questions About Cognitive Processing Therapy?
What Is Cognitive Processing Therapy?
Cognitive processing therapy (CPT) is a specific type of cognitive-behavioral therapy developed by Patricia Resick, Kate Chard, et al. Cognitive-behavioral therapy is a technique used a lot by counselors and therapists, both in-person and through online therapy services. In it, patients take negative thoughts and behaviors that contribute to their anxiety, stress, or another problem they're having, and replace them with more positive thoughts and actions. Like cognitive behavior therapy, cognitive processing therapy (CPT) also involves changing behaviors and services those looking to make a difference in their lives.
Cognitive processing therapy is mostly used for treating posttraumatic stress disorder, or PTSD. PTSD symptoms usually come as the result of child abuse or trauma, natural disasters trauma, or military trauma, but it can be caused by other traumatic experience events as well. Cognitive processing therapy is longer and involves 12 or more sessions. The goal of it is to change beliefs and behaviors one has about their trauma as you go from one session to the next session. The goal is for the patient to conceptualize the problem and learn the skills to focus on it to help them to reduce its negative effects.
How CPT Treats PTSD
To figure out how CPT treatment works, first, we should look at what PTSD is. PTSD is what can happen after a traumatic event. You may be feeling fine one second, and the next second, something triggers your PTSD, and you have panic attacks, anxiety, guilt, nightmares, or a slew of other negative emotions. You may have flashbacks to the event, and this can make your problems a whole lot worse.
Some people, to fix their PTSD, try to avoid the details of their trauma altogether. They may isolate themselves from the world because many aspects of life remind them of the trauma they have experienced. While avoiding trauma can be a good thing, often, this can cause isolation and be counterproductive.
Sometimes, PTSD can result in changes in behavior. They can turn your emotions and intensify them, or make you react much differently than what you originally did. For example, if you were a calm person, you may be angrier. If you were careful with your driving, you might drive more recklessly. If you were a super-focused person, then you may end up being distracted. If you were a heavy sleeper, you might have a hard time falling to sleep. You may experience mood swings as well. One second, you'll be happy, and the next you'll be depressed. It can range from mild depression to feeling like you want to commit suicide. You may lose interest in activities or find anything in the relationship department harder to maintain.
If you or someone you know is experiencing suicidal thoughts, help is available. The National Suicide Prevention Lifeline can be reached at 1-800-273-8255 and is available 24/7, or you can text the word "HOME" to 741741 to reach the Crisis Text Line.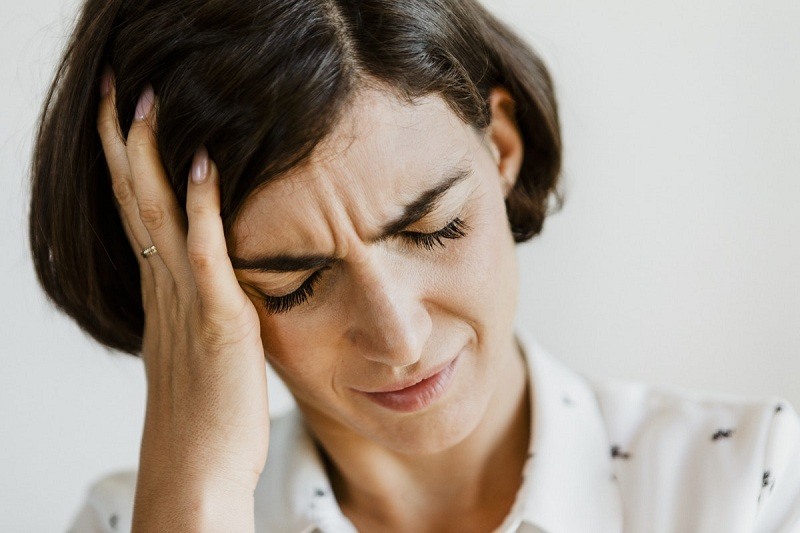 As you can see, PTSD is challenging. No matter what your trauma is, you may feel like your life won't go back to normal and that you'll never be able to move on from the search for normalcy. However, this is simply not the case. There are ways for you to be able to move on from your trauma, or at least learn how to practice coping with it. This is where CPT services those coping with PTSD and why it was developed.
First, treatments involve education. A person may have beliefs about what PTSD is, but they may not realize just how it works. They may not know the strong relationship between their thoughts and their feelings, and they may not realize that there are thoughts that can play automatically in one's mind. These thoughts can come at any time and trigger symptoms of PTSD.
At the start of PTSD treatment, they will write an impact statement, or a written trauma account. This statement tells why the event in question happened, and how it affected their lives. Not just themselves, but the others around them as well as the world itself.
After that's over, now it's time for patient materials including even more detailed worksheets or written assessments of the trauma. They will write and explain their worst experiences with the trauma, and then look over it later. This can help them try to figure out how they can take the thoughts and emotions associated with said trauma and be able to break them. There are other questions the therapist may ask to find the thoughts a patient is experiencing about the trauma to defeat the unhelpful actions and thoughts they have. An example of a bad thought blames themselves for the trauma instead of something beyond their control.
CPT & PTSD
Then, the goal is to help the patient be able to identify problematic and unhelpful thoughts that can hold them back. Once they have identified them, they will then be able to try to change them into more helpful thoughts. The goal is to help the patients change how they approach themselves to improve their quality of living. They may look at all the factors that can affect their lives, such as the patient's power, safety, intimacy, and other emotions.
As we'll discuss in a bit, CPT treatment can be group or individual. There will be assignments involved as well. The goal of CPT is to make the patient slowly adapt to better habits and thoughts to help treat their PTSD and manage it better, leading to increased self-esteem and hopefully alleviating symptoms of PTSD.
Different Parts Of CPT
CPT can be divided into four different parts that are essential to the therapy. These parts include:
Education. In this part, the goal is to educate the patient about their PTSD. Odds are, there is something they do not know about their trauma that may be able to help them.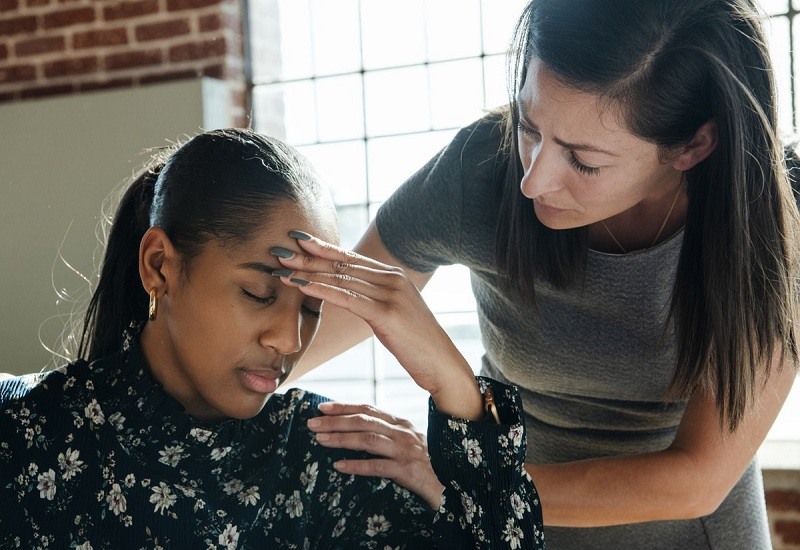 Questions About Cognitive Processing Therapy?
Informing. In this one, the goal is to explain to the client their feelings and thoughts. When one is going through PTSD, one may be having problems with being able to figure out just what their thoughts and feelings are. A counselor can help them realize just what that is.
Imparting. In this one, the therapist helps give the patient different skills and techniques that can help them be able to take on their thoughts and feelings and challenge them.
Helping. Finally, the goal of this is to help the patient be able to look at the changes in behavior that have happened as a result of PTSD.
How A CPT Individual Session Works
If you have a PTSD diagnosis and you're going into a CPT session, you may wonder how they are structured. Like a normal therapy session, it's about an hour, and weekly, or twice a week. There are usually 12 or more sessions. Like therapy, there may be "assignments" given to the patient to help them trial the treatment.
CPT is divided into two intervention formats for cognitive restructuring, CPT and CPT-C. In CPT, the patient writes the account of their trauma, and it is discussed. In addition to that, there are cognitive techniques that are practiced. CPT-C does not have the part where the patient writes the trauma and instead involves the techniques.
How A Group Session Works
Some individuals prefer group therapy over individual psychotherapy. This is because group therapy involves adults who have gone through the same trauma and distress as you all working together to find their answers. Group therapy, like individual therapy, will consist of 12 or more sessions, but they are longer. They can range from one and a half to two hours, and the group is about eight to ten. Two therapists may be used for the session to make sure everyone gets equal and enough time to express themselves. Like individual therapy, there are assignments given.
Group CPT is divided into three components. There is CPT, CPT-C, and other formats.
CPT is just like the individual version, with an evaluation of the person's trauma. The details about the trauma are not shared, making it confidential, but the reactions a client has will be looked at with the group.
CPT-C is the same. It gets rid of the written part.
Then, there is a format that combines group and individual. This will involve one-on-one assignments and group discussions. This is for the person who wants the best of both worlds when it comes to being treated.
Which format would be the best for you? It all depends on who you are. Some people don't want to disclose their trauma, while others may believe that they need to share their trauma to get over with. Some like the company of a group that works together to achieve their goal, while others may want the one-on-one experience. There is no wrong choice; there is just the individual choice.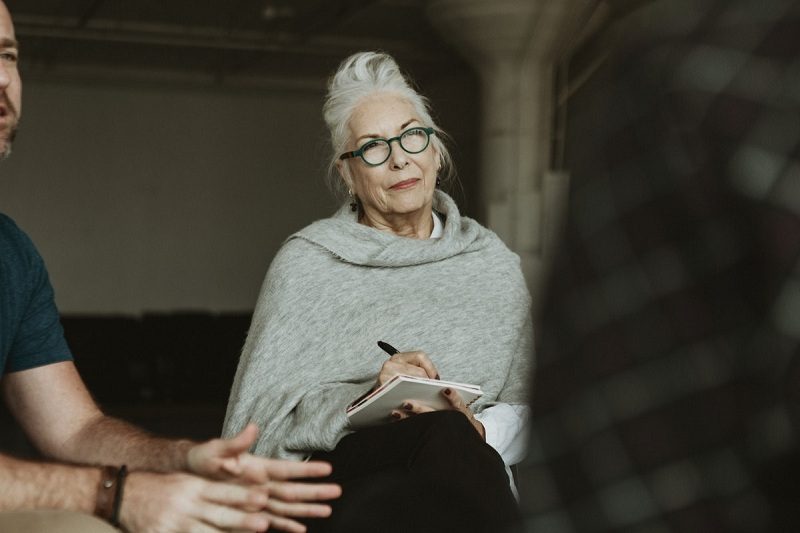 In Conclusion
PTSD can be a challenge to try to combat, especially while trying to be a functioning member of society. If you're going through it, just realize that it's not your fault, and you have the ability to move past your trauma. While some trauma can heal with time, at other times, you may need professional help from someone in the field of psychology if you want to deal with your trauma in an effective way. Talk to a counselor today and see how they can help you. Odds are, with these strategies and other treatments, you can improve your outlook on life and be able to have better handling of your trauma. End your search and talk to someone today if you are looking to get a handle on your PTSD or if you want to try to receive CPT treatment.
Below are some commonly asked questions on this topic:
What does CPT stand for job?
What is a CPT student?
What is CPT medical?
Who needs a CPT?
Can I hire CPT students?
Do you get paid for CPT?
When should I apply for CPT?
Can I do full-time job in CPT?
What is CPT nursing?
What is CPT and ICD?
Frequently Asked Questions (FAQs)
How Does Cognitive Processing Therapy Work?
Cognitive processing therapy (CPT) teaches you how to handle negative thoughts more positively. Trauma events can affect the way you think and act, and a CPT coach will take you through a process that will improve how you deal with any past traumatic experience. Over time, this will form a strong relationship between therapist and patient that is firmly rooted in the initial introduction to CPT.
After a written trauma account, you may think all the negative things that are happening to you are your fault and even go as far as viewing the world as a dangerous place to live.
Cognitive processing therapy CPT coach will expose you to efficient skills that will guide you through handling these traumas helpfully by adopting several techniques and coping methods. According to the national center for PTSD, life trauma and natural disaster are some of the leading causes of cognitive disorder. This is also effective as a processing therapy for PTSD.
The United States department of veteran affairs made it known that there are four major aspects of cognitive processing therapy, which are:
Your PTSD symptoms
Your feelings and thoughts
New skills
Modifications in your beliefs
How Effective Is Cognitive Processing Therapy?
According to the United States Department of Veterans Affairs, cognitive processing therapy CPT coach will ensure patients learn strategies that are highly effective in reducing posttraumatic stress disorder that sometimes occurs due to brain injury or chronic pain, as shown by several types of research on veteran health.
It should not be confused with cognitive behavioral therapy which is a processing therapy for PTSD that can also improve veterans' health. This therapy has been said to have a positive impact on esteem and intimacy.
Studies carried out regarding 750 veterans' health from 10 different U.S. states with 375 participants having prolonged exposure reveals that it is effective but has challenges in participant dropout, which is an area that requires yet another research. Therapy veteran sessions have drastically improved the otherwise stressful reentering into society.
What Are The Stuck Points?
Stuck points are statements about the world, yourself, or even others that are extreme, exaggerated, and always negative. And most often, they focused on the five themes of cognitive processing therapy, which are trust, safety, control/power, esteem, and intimacy.
One vital thing you must understand is that stuck points are far from moral statements, questions, facts, feelings, or behavior. As such, lots of the processes of recovery require that you amend or modify your view of things and act only in the positive direction. You should also have a better understanding of stuck points as they are risky in the long run when not skewed appropriately.
Suppose you are a health caregiver in charge of providing support to a patient with a traumatic experience. In that case, you need to explain some of the events mistaken for stuck points to them like dating, including child abuse and some domestic violence. Patience is a huge part of processing therapy for PTSD in people who have experienced a traumatic event.
Another great type of cognitive-behavioral therapy is exposure therapy, and it is ideal for treating patients experiencing anxiety disorders, e.g., therapy veteran sessions.
What are the 8 cognitive skills?
These are skills that need to be nurtured if present or they should be learned if possible. Also, cognitive skills have been linked to improved social skills, problem-solving and emotional intelligence. These are the main focus of cognitive-behavioral therapy.
Here are the eight cognitive skills and a brief explanation.
Staying focused
This is your ability to focus on a project or task for an extended period. This, however, is based on skills that involved thinking and learning and not such things as watching TV. The core place where these skills take place is usually in the classroom.
Response Suppression
This skill involves your ability to shun distractions. For instance, when two people are listening to a lecture and there comes a sudden distraction. The one that was able to remain focused has a better suppression of reaction. Group sessions like those in a therapy veteran will make the identification of disorder easy. The therapist and patient can then work together for solutions. This implies that the ability to remain concentrated is dependent on your skill to inhibit the reaction.
Multitasking
This is the ability to do several things at the same time with little or no mistake at all. The inability to complete one or both tasks when multitasking indicates poor multitasking skills. through California University's brain game center, the American physiological association has developed lots of mobile app games to make multitasking more efficient since the games improve vision, memory, and learning.
Short-Term Memory
It is the ability to remember most of what patients learn after a short period. It indicates that you can handle more complicated information. This same skill is utilized during a therapy veteran to induce short-term training.
Long-Term Memory
If you have this skill, you will be able to remember what you learned weeks ago. However, it must not be complete remembrance but a good percentage. This way, patients learn to retain information over a prolonged.
Analyzing What You Hear And See
Lots of information passed through your ears, but the ability to interpret them in a variety of other senses. If you can analyze what you see and hear, then you are good on this one.
Reasoning Skills
This skill tests your ability to make connections between events, people, objects, and actions. For instance, if you are given a bowl and a dog's food, your ability to understand it is time for the dog to eat without instruction is a good reasoning skill.
Processing Speed
The ability to process speed is dependent on your ability to make decisions faster and remember information. The reverse is the case with a slower processing speed; they will find it challenging to make a decision, even a simple one.
How Do I Get Certified In Cognitive Processing Therapy?
Getting certified in cognitive processing therapy CPT is not difficult. But there is a pre-requisite to enrolling in a cognitive processing therapy CPT course for certification. It requires that you have a degree in psychoeducation or a mental health specialization. Meaning the degree has prepared you to be a normal clinician. CPT can also be considered a type of cognitive-behavioral therapy. The areas required are:
Human Development
Cultural Influences
Psychopathology
Ethics
Research and Statistics
Assessment
Clinical Experience Requirements:
Two thousand hours of organized clinical sessions. This requirement must not be continuous.
The clinical work should have been carried out as a part of a fellowship, internship, or after the completion of a degree like a Ph.D.
Licensed supervisors must have supervised the clinical work
Documentation and Professional Requirements:
A professional license from the place you practiced
Liability insurance
CV or resume
Also, an attestation of your ethical practice and or report of any suspension of license. And finally, you will be required to mention if you have any medical condition.
When these requirements are met, you will fill out an online application form or submit the form in person and get enrolled in the CBT certification program for the designated institute. At the end of all the coursework, you will write a board exam and become certified.
Who Developed Cognitive Processing Therapy?
The two people that develop cognitive therapy CPT are Dr. Patricia and Resick. However, other psychologists contribute in some ways to ensure its success. But today, there are various types of cognitive-behavioral therapy developed by different researchers.
What are the 30 questions cognitive test?
The 30 cognitive tests are brief questionnaire that takes about 10 minutes or less to complete and help evaluate people's cognitive ability. It was invented or made known to the public in 2005 by McGill University after years of experiments on mental health clinics.
The Test Helps To Assess Your Cognitive Ability Based On The Following Skills:
Orientation
Short-term memory
Long-term memory
Visual-spatial ability/executive functioning
Abstraction
Language ability
Attention ability
Animal naming
The range of scoring is from zero to 30, and from 26 above is considered normal. This test aims to assist mental health caregivers in making fast and informed decisions on whether an individual has a cognitive disorder or not.
Counseling Conclusion
If you're still wondering if therapy is right for you, and how much therapy costs, please contact us at contact@betterhelp.com. BetterHelp specializes in online therapy to help address all types of mental health concerns. If you're interested in individual therapy, please reach out to contact@betterhelp.com. For more information about BetterHelp as a company, please find us on
If You Need A Crisis Hotline Or Want To Learn More About Therapy, Please See Below:
For More Information On Mental Health, Please See: