Have Questions About Neurofeedback?
Neurofeedback and its applications are classed under psychophysiology, which, according to the online dictionary, is "the study of the relationship between physiology and psychological phenomena." To understand neurofeedback, one needs to glance back at the history of its origins.
What Is Neurofeedback?
In vertebrates, the nervous system comprises two parts - the central nervous system (CNS), which consists of the brain and the spinal cord. The other part, the peripheral nervous system (PNS), is subdivided into three separate systems, of which one is the Autonomic Nervous System (ANS). The ANS regulates functions such as digestion, heartbeat, circulation, etc.
The Birth Of Biofeedback
For most of the 20th century, it was believed that a person could consciously control only the CNS. In contrast, the ANS was observed to function automatically and beyond possible conscious control or awareness. Only the CNS was thought responsive to operant conditioning, which, essentially, is the use of stimulants such as punishment and reinforcement, to change or modify behavior. The famous experiments conducted on dogs by Ivan Pavlov in the 1800s is probably one of the best examples of operant conditioning.
For obvious reasons, there was strong resistance to experimentation with instrumental control of ANS responses. However, numerous studies eventually showed that humans and animals could control certain ANS responses through instrumental training. In practical terms, it means that, through instruments that provide information on the activity of a system in the body, a person can self-regulate these systems. This could be called the birth of biofeedback as we know it today. Biofeedback therapy is done with the purpose of improving health and performance, and, according to the Association of Applied Psychophysiology and Biofeedback, these changes are lasting. It could even mean that continued use of an instrument eventually becomes unnecessary.
Neurofeedback is a form of biofeedback that allows for self-regulation of brain function through stimulation and mental strategies. The therapeutic aim is to increase brain efficacy and to treat specific disorders.
Neurofeedback specialist and researcher Siegfried Othmer, Ph.D., says: "Our intellectual abilities and emotional resources can be considerably enhanced with neurofeedback training."
Types of Neurofeedback Therapy
Traditional or EEG Neurofeedback
has been in use since the 1970s. Electrodes that record brain regions are placed on the person's scalp , and then stimulated with various treatment protocols.
There are seven types of EEG neurofeedback therapies that work well for the treatment of various disorders. Traditionally, two brain sensors, two ear sensors, and the ground is used. The treatment can be tailored to the individual in training surface brain activity, except in the case of LORE-TA and fMRI neurofeedback. These therapies allow for whole and deep brain stimulation.
EEG Neurofeedback is versatile in its application but requires great expertise to administer.
Frequency/Power Neurofeedback

:

This is the most frequently-used neurofeedback, also called 'surface neurofeedback.' Two to four electrodes are used to change the amplitude or speed of specific brain waves in particular areas of the brain. Frequency Neurofeedback is used, in particular, to treat ADHD and anxiety.

Slow Cortical Potential

Neurofeedback:

This type of neurofeedback is used to treat epilepsy, ADD, ADHD and migraines.

Low-Energy Neurofeedback System:

This delivers a weak electromagnetic signal to change the person's brain waves while they are motionless with their eyes closed. It is known to be effective in the treatment of ADHD, insomnia, traumatic brain injury, restless leg syndrome, fibromyalgia, anxiety, and depression.

Hemoencephalographic (HEG) neurofeedback:

This gives feedback on cerebral blood flow and is used for treating migraines.

Live Z-score neurofeedback:

This is used to treat insomnia.

Low-resolution electromagnetic tomography (LORE-TA):

This is a neurofeedback technique that involves the use of 19 electrodes. This allows for simultaneous neuro-training in multiple areas of the brain, as opposed to single areas with the more common two-sensor neurofeedback. It is used to treat addictions, depression, and obsessive-compulsive disorder.

Functional magnetic resonance imaging (fMRI):

This is a new type of neurofeedback that "regulates brain activity based on the activity feedback from deep subcortical areas of the brain." fMRI neurofeedback is used to treat an array of conditions, including ADHD, ADD, depression, anxiety, Parkinson's disease, even phobias.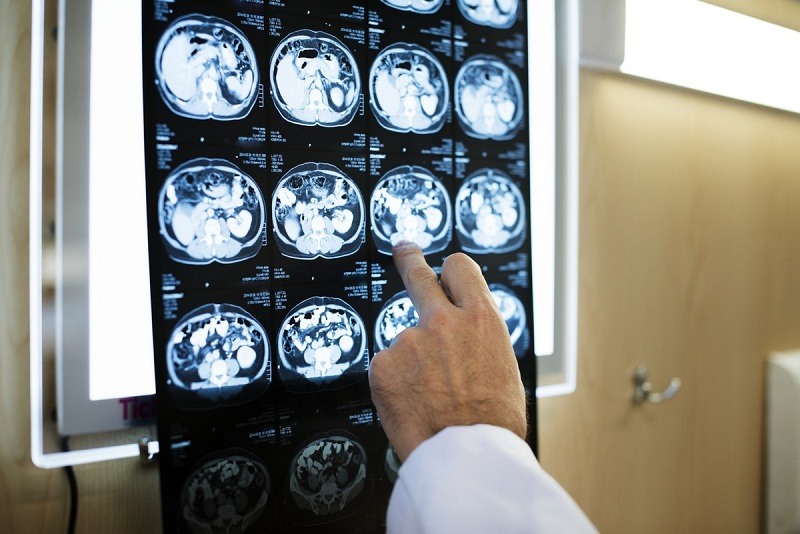 Have Questions About Neurofeedback?
'Brand name neurofeedback systems' refers to brain training systems that 'stimulate and encourage' the brain to 'reset' and self-correct. A number of these '
packaged brain training systems
' are available on the market.
The above most often involves a dual-sensor neurofeedback system and a variety of pre-programmed brain training protocols. A device is used to record a person's brain wave activity through electrode readings. These results are then processed through specialized computer software. The therapeutic aim is for the person to promote some frequencies and diminish others by using mental strategies. With a video and audio interface, the person plays a game with only their brain signals to train various frequencies that allow for specific physiological outcomes.
Treatment Protocols And Details
The following are brain wave protocols used to stimulate targeted areas of the brain. The list is not exhaustive.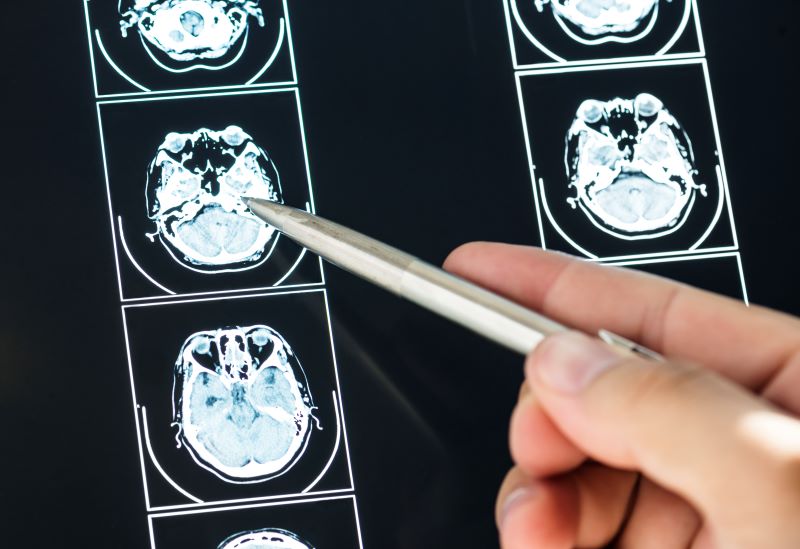 Alpha Waves And Alpha Protocol
The alpha wave in a brain is associated with calm and relaxed, yet alert and focused brain functioning. It relaxes muscles and eventually leads to sleep. Research has shown that meditation increases alpha brainwaves.
Treatment:
Pain relief

Stress and anxiety reduction

Improves mental performance

Improves memory

Treats brain injury.

Deep muscle relaxation

Decreases heart rate and regulates breathing
Beta Protocol
Beta waves are indicated for improving mental performance. It should be applied to care, as inappropriate beta activity usually results in depression, ADHD or insomnia. Beta waves are also associated with problem-solving and focus.
Treatment:
Induces focus and attention
Improves reading ability and computational performance
Reduces worries, OCD, and over-thinking
Treats alcoholism and insomnia
Reduces anxiety, epilepsy, anger, and stress
Alpha/Theta Protocol
This protocol is one of the most popular forms of training for stress-reduction.
Treatment:
Improves severe depression, addiction, and anxiety

Increases creativity, relaxation, and musical performance

Helps with healing of trauma
Delta Protocol
These are the slowest brain waves and associated with deep sleep.
Treatment:
Pain reduction

Improves insomnia by reducing concerns

Alleviates traumatic brain injury, severe headaches, and learning disorders
Gamma Protocol
The gamma brain waves are associated with cognitive processing and memory. As they speed up, memory recalling is faster.
Treatment:
Promotes cognition, mental sharpness, and problem-solving tasks

Improves poor calculation and brain organizing

Increases information processing

Improves short-term memory

Reduces migraine attacks
Theta Protocol
Theta brain waves are involved in brain activities such as memory, emotion, creativity, meditation, sleep, and hypnosis. It is also observable during the first phase of sleep when sleep is light.
Treatment:
Reduces anxiety, depression, and distractibility

Curbs daydreaming

Treats ADHD and emotional disorders.
Who Is Qualified To Give Neurofeedback Therapy?
Traditional EEG Neurofeedback is a highly specialized therapeutic modality that requires great expertise and continuous training. Practitioners are usually qualified, doctors or psychiatrists. Learning how to use software with pre-packed treatment protocols, on the other hand, doesn't require rigorous training. In most cases, it is simply a matter of learning the software and how to work with the interface.
Who Should Avoid Neurofeedback Therapy?
Persons going through epilepsy should only consult with neurofeedback therapists who are also qualified, doctors or psychiatrists. This therapy has demonstrated efficacy in the treatment of epileptic seizures, but it should be administered with great care and skill. Important to note - the fact that a patient has epilepsy should never be concealed from a medical practitioner before embarking on any form of therapy. Neurofeedback systems with preloaded protocols should be avoided as they can induce seizures.
It is also contraindicated for persons going through severe psychiatric disorders. Symptoms should first be stabilized before treatment is started, and then only under supervision by a qualified mental health practitioner.
What Are the Side Effects?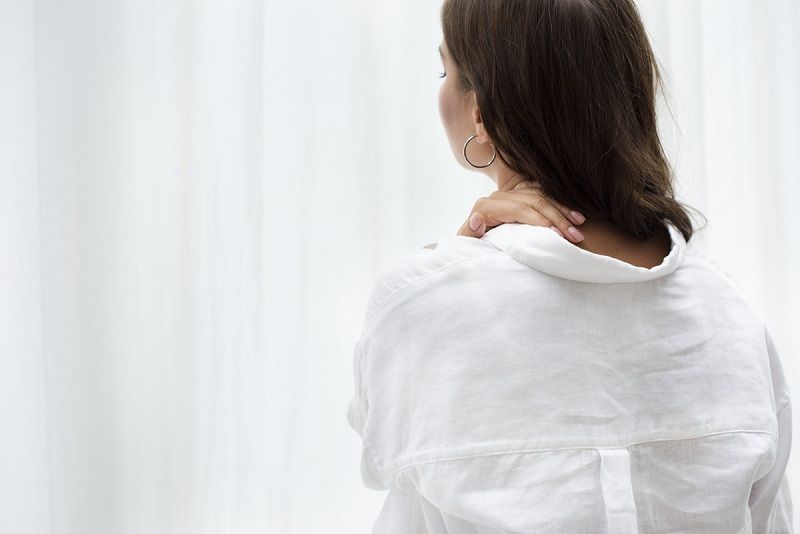 Unfortunately, neurofeedback therapy has been associated with adverse side-effects such as increased anxiety and agitation, mania, nausea, fatigue, hypersomnia, panic attacks, seizures, mood swings and increased depression, to name but a few. These were due to operator incompetence or mistakes, which further underscores the need to insist on treatment only by qualified practitioners. Neurofeedback doctors should also be vigilant in watching for side effects.
Is it Safe for Children?
Neurofeedback therapy has been very successfully employed to help children and adolescents with the following:
ADD, ADHD and OCD

Developmental, speech and learning disorders

Autism Spectrum Disorder, autism, Asperger's

Post-traumatic stress disorders, anxiety, sleep problems and brain injuries
It has been shown to improve cortical function and teaches self-regulation. Again, neurofeedback therapists should be chosen with care. Neurofeedback treatment should also be administered cautiously for children with severe behavioral problems.
Neurofeedback as a therapeutic modality has immense value, with promising prospects for even more applications. However, there is no silver bullet that can fix everything. Often, neurofeedback therapy is paired with counseling or therapy because, as someone put it, neurofeedback therapy can fix the brain, while psychological or counseling therapy can fix the mind.
Both are invaluable in any holistic healing journey. Supplements and medication are a necessary and effective way to address many problems; yet, termination of these are likely to result in recurring symptoms. Targeted professional counseling and neurofeedback therapy could achieve permanent or long-lasting results.
For adjunct therapy or counseling, or for whatever psychological assistance you may need,
BetterHelp
could be the ideal online place to start. Find a therapist or counselor picked for your specific needs and receive the help you need in the comfort of your home.
Frequently Asked Questions (FAQs)
What does neurofeedback therapy do?
Does neurofeedback therapy really work?
What is the success rate of neurofeedback?
Can neurofeedback increase IQ?
Does neurofeedback change your personality?
Is neurofeedback approved by the FDA?
Is neurofeedback a shock treatment?
Which is better TMS or neurofeedback?