Are you thinking of leaving your current job and making a major career change? Does a career shift seem almost out of reach? Perhaps you feel like it should be easier than it seems. After all, career changes are a fact of life for most people, right? The truth is that every career change is different. People change careers more often than they once did, so there's more of a path to follow now as we've seen with the Great Resignation. The pandemic forced workers to start getting creative.
However, contrary to what you might read online, the Bureau of Labor Statistics has never estimated how many times people change careers in their lifetime. On their website, they explain why. Very simply, they realize it's too difficult to determine what constitutes a career change.
Thinking about what you mean by a career change can help you focus more clearly on the skills you need and what you need to do to achieve your goals for your desired future. Have you considered going into an entirely different industry? It might be a valuable way to spend your time, and the research you spend doing it might be kind of fun.
From there, you have a lot to consider, preparations to make, and connections to build as you explore the potential for new jobs. Then, with your goals in mind, you can follow the new path you've mapped for yourself and start making a little progress. Making a career change doesn't have to be an impossible dream. With some soul-searching, the right career information, and solid support from others, you can make that change to pursue your passion and achieve success on your new path.
What Do You Want from Your New Career?
If you're thinking about a career change, chances are you've realized your current career isn't satisfying to you anymore, if it ever was. The lack of progress you've made to date is just not satisfying. You may be eager to learn new skills.
You may know exactly what's lacking, or you may only have a feeling that something's missing. The following are some of the reasons so many people have for a career change:
Better pay and benefits
Work that's more meaningful to them
A chance to be more creative
A career that's less physically demanding
To make better use of their talents
The business they work for is closing
Better opportunities for advancement
Advances in technology have left their industry behind
A career where they can honor their personal and spiritual values
A fresh start after a perceived failure
To find and pursue a new passion
A less stressful work environment
To overcome boredom
More or less responsibility
More freedom to make choices
You can see that while more money is nice to have, an increase in money does not always matter when thinking about changing careers.
Career changes are hard! In considering career transitions, look intently at where you are now in your full time job and where you want to go with the next job. Find the reasons for changing careers that resonate most with you. Are you looking for something creative or do you want to switch to manual labor? Do you work in fast food and aim to be a restaurant manager but lack the proper skills and experience? Now is the time to do a little research and figure things out.
Spend some time brainstorming about the kind of career you really want and write your thoughts down. Now that you're getting a better idea of what kind of job you want, it's time to decide on a specific career path that leads to meaningful work in a specific industry.
Decide On A New Career To Pursue
Take your time deciding what career you want next so that you will eventually have greater job satisfaction. It may take a lot of effort to prepare yourself for your new career. It will require commitment to get started once you're ready. If you're unemployed, you may need to accept a temporary job to help you transition to your new career or job. You can spend that free time building new skills and trying to find your ideal career before plunging in headfirst. Also, it will give you time to figure out your next steps for the job you really want.
If you're not sure where your skills and talents lie, an aptitude test may be a good idea to help assess your skills. However, you don't have to be ruled by the results of the test. It's just to give you an idea of your current skills, learn what you're best at, and offer some suggestions about what kind of job you might be naturally suited to do. Remember that you can develop the skills you already have or add new ones before you begin. Your past experience counts as well, even if you are applying for a job in a different industry.
Talking to a career transitions counselor can be very helpful at this point of the process, especially if you're unclear about who you are, what you want, or what skills it will take to make this career change. When thinking about career pivots, consider all the information you've gathered about yourself and the workforce to decide what you want to do next. These are questions you must decide for yourself before taking that important first step to invest time in additional education or boot camps as you pursue a new industry. Having an objective therapist to guide you as you sort them out can be very beneficial when thinking about quitting your day job.
Prepare Yourself For The Career You Want
Now that you've zeroed in on your next career path, it's time to get started with the preparations. When it comes to pursuing career transitions, you may need to go back to school, attend seminars, get certifications, or develop the skills and talents you already have. With the decision made, don't lose your momentum and motivation. No matter how old or young you are, your dream of the perfect position can begin today. It all starts when you create a master plan.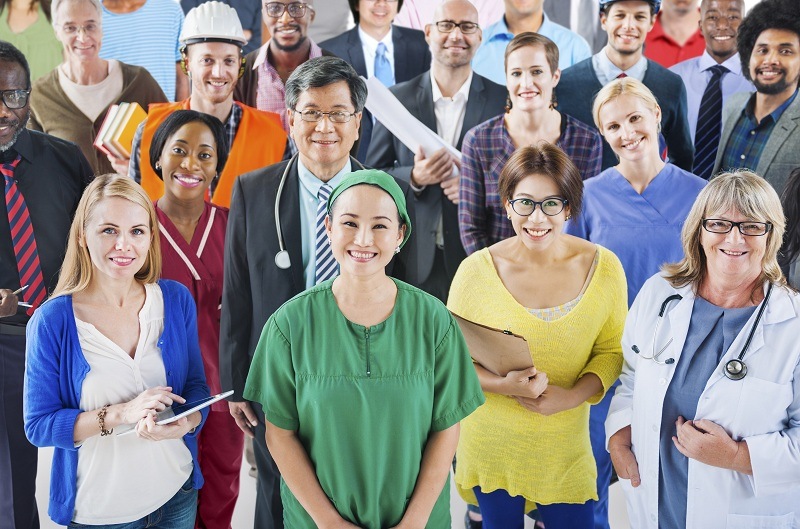 Look for the Fast Track
With any career change, it's important to use the skills you have and build on them whenever possible. Perhaps you already have an education, but it doesn't seem well suited to the career you want. Look closer to see what skills or education you already possess may be transferable to a new career. You may also have transferable skills which are unrelated skills you have learned at another position.
For example, if you have a bachelor's degree in psychology and want to get into computers, you may be able to get the computer education you need without starting over with a bachelor's in computer science or going to a business school. You could choose to build on the psychology degree by choosing a niche that uses both, such as making websites more user-friendly based on the way the human mind works.
Another example is a high school teacher who wants to get into the business field. They can learn about a specific area of business that they can teach in a business setting without needing a business degree from a certified business school. Teaching adults - especially adults who will use the information you give them to further their careers – requires a different skill set than teaching adolescents that the entire experience will be new. Unless you're a business teacher, the subject will be new to you too. The education requirement may be short and easy. For example, if you want to teach people how to use business software, the only education you might need is to attend a short course by a software company and get some experience using the programs offered. This could be a new long-term position for you, or it could add experience to your resume as you search for a career in business.
Advance Your Education
Now that you've started thinking about strategic career moves, make the first move as you pursue changing careers by doing a little research. Chart an educational course and follow your plan. Choose electives that relate to your career field in some way, if possible. Many online courses are available within every industry. This is something that could matter very much to a prospective employer.
Hone Your Skills And Develop Your Talents
To have a successful career where you can leverage your passion, it's a smart idea to go beyond the requirements of an educational program. Whenever you get the chance, practice using the skills you already have, and identify the right skills for the jobs you want. Experiment with using your talents in new ways. Pursue hands-on experience and new skills by practicing at home, in a hobby club, or through volunteer work.
Get the Credentials You Need to Succeed
With your educational requirements for your career satisfied, you may need a certification or special license to practice in your field. Be sure to add them to your resume. Research what will be needed. You may need to take a test, complete an internship, develop a portfolio, etc. Even if not required, certification is always a good idea. It looks good on a resume and can set you apart from others in your field. It shows you're dedicated and disciplined.
Build Support For Your Career Change
Making a career change is never easy and trying to do it all on your own can be tough. Talk to others who have made the transition or who work in your new field to begin building a strong support network. Your professional network is important, and your network may include your loved ones as well as people you've known professionally.
Get Your Friends And Family On Board
In your free time, talk to your trusted friends and family about your decision to change careers. Welcome their input but remember that yours is the opinion that matters most.
Own your career change, but don't be afraid to share your progress with the people who mean the most to you. If you're happy about it, the people who care about you will be happy about your progress as well.
Start Networking Early
Early on, perhaps even when you're still undecided, start connecting with people who are already doing the work you want to do. It's a perfect way to find expert advice as you pursue a particular industry. Ask people you know to introduce you to professionals in the industry. You may also be able to connect with future colleagues through a career-focused social site like LinkedIn. Build relationships with people in your new career field while furthering your education. Those already in the industry are often a wonderful source of information, job leads, and inspiration. Such people may also have a heads up about a potential job opening.
Find A Mentor
One of the best ways to make the transition to a new career is to find someone already in it who is interested in helping you get started. Finding a mentor isn't always easy, but it's a great way to learn the ins and outs of the work and gain some insight into the details of how to make a career change. A mentor may offer specific advice based on their own experience in the field and may point you to new experiences that will help you learn more. They may also help you make connections within the industry and identify ways to learn more from others in the field. Because it is a one-to-one relationship, the mentor can focus on your specific interests and needs. Who knows? A mentor may even create an opportunity for you to spend time with them doing a little site work.
How A Counselor Can Help You Before And During Your Career Change
You already know it's better to have support on this journey than to go it alone. Although well-intentioned, your friends and family may not know a lot about how to make a career change to your field of interest. A counselor can help you explore your skills, strengths, and interests as you plan to transition to a new career. They can also help you build confidence before interviews or process rejection healthily.
Get An Objective Perspective
The biggest advantage of talking to a counselor before and during your career change is they remain objective. They put your needs and desires first during sessions. They are there with one main goal: to help you do what it takes to live a happy, healthy life.
Manage Practical Matters
Once you have done all the exploratory work for a job you are interested in, be certain about what you are looking for in a job description and create an action plan. It's common for someone looking to make career changes to conduct informational interviews to find out more about a position you are interested in before sending in a resume and cover letter. Most companies don't mind doing informational interviews if they know that a job candidate will be a good fit for one of their open jobs.
Career changers will also need to polish up their resume and update their cover letter or write a new one. Your resume is a critical place to highlight transferable skills and relevant experience. Don't be afraid to express your passion in your cover letter. That is something that will make you quite an attractive candidate. If writing isn't your strong suit, you may want to enlist the help of a talent specialist to help you polish up your cover letter and resume.
A counselor can help you with career changes in other ways, too. They can suggest aptitude and interest tests or self assessment tests and help you understand the results. They can help you find new ways to think about your skills and talents. They can guide you as you assess your suitability for any career and help you decide what to do next and commit to that decision. A counselor may also be able to point you to community resources for making a career change or entering a specific profession.
Learn To Communicate More Effectively
You may need to improve your communications skills for interviews or to manage your new career. Counselors study interpersonal communication tools and use them in their daily work, so they can help you on that count. They may offer advice, practice, and homework so you can learn the skills to get your point across in the most effective, professional way possible.
Practice Thinking And Behaving Differently
Your new career may require you to behave differently than your previous one. Maybe you need to think and act in ways that are more professional, for example. A therapist can help with stress, and anger management or assist you with other skills that can help you be successful in your new career.
Get Continuing Support
As you enter the workforce in your new career, a counselor can continue to provide support for your career change. They can help as you adjust to your new role and job. There may be a period of discomfort as you learn the ropes, and they can keep you calm during that. You may welcome their guidance as you set career goals. Obstacles nearly always arise as you make a move from the familiar to the unfamiliar, even if you're happy to be making the change. A counselor can help create ways to overcome problems that could otherwise hold you back.
Build Self-Confidence
A therapist can help you build healthy positive self-esteem. As you value yourself more, you may find the courage to make a career change. If you go back to school, your grades may be better, and your class participation may improve as your self-confidence grows. You'll interview better and command more respect on the job.
Where To Find Help With Your Career Change
When you finally get that dream job you are interested in, it's a win win situation for you and your employer.
Finding a counselor to help you on your path to a new career doesn't need to be a long, drawn-out process. Licensed counselors are available on BetterHelp.com to help you get started right away. When you talk to one of our counselors, you can learn all you need to know about how to make a career change and get help every step of the way, especially if you are pursuing an entirely different industry. Are you ready to change your career and your life? If so, we're always here to help. You can read below for reviews from people like you on their experience with BetterHelp.
Pursuing therapy to help take control of your life and feel more empowered in your career is possible. Many of the tools a therapist will use with you will be similar to those struggling with anxiety or depression, which you may also be struggling with. You'll gain tools to feel more in control of your emotions and behaviors. In fact, studies have found that people who pursue online cognitive behavioral therapy and mindfulness approaches receive more benefits than those just pursuing in-person therapy. They had higher quality of life and less anxious or depressive symptoms. These benefits can be yours too.
Online therapy is easy to use and available when you need it. Whether it's your weekly session or a last-minute check-in before that big interview, help is there when you need it. It's also convenient for your busy schedule, as you're likely trying to juggle both your current job and looking for your new one. You can schedule appointments when you can fit them in and never have to take time out of your day to travel to an office.
"I came to Val because I was having issues with relationships, my career, and depression. She helped me with all of these. It's clear that she is very experienced and has a lot of knowledge on these topics and how to help with them. I always look forward to speaking with her."

"Sherida has helped provide me clarity in life allowing me to feel more free & has tremendously helped drop stress and anxiety. I feel like I have more purpose and direction in life - I'm excited to continue to work with Sherida!"

Commonly Asked Questions:
What is the best way to make a career change?

How can I change my career path with no experience?

What's the easiest career change?

How do I change careers at 35?

What is a good paying easy career?

How do I start a new career at 40?

How do I restart my career at 30?

Is 40 too old for a career change?

Is it ever too late for a career change?

What is a good career to start at 30?