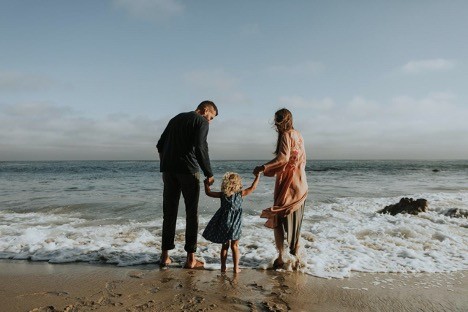 3. Show Her Gratitude
It's always nice to show your partner how much you enjoy their company, and that they're special. Show that you understand and appreciate the added effort she requires to spend time with you. Offer to cover the cost of a babysitter. By helping to offset the cost of babysitting dates, you may increase her opportunities to spend time out.
Help out with her daily routine. Offer to pick up dinner, help with activities around the house, or take her car for a wash. You will get to know what she needs or wants-just go ahead and offer to assist. It doesn't have to cost a great deal of money, just be creative.
4. Let Her Handle Her Children and Her Ex
Depending on your partner's situation, dealing with an ex can be a downside of dating someone with kids. This however is not always the case, nor it does not have to be. In fact, the solution is really simple: stay out of it. Although it might be tempting to jump in and take sides, you must remember that these issues probably started long before you came into the picture and will continue with or without you. Instead of getting involved, simply lend an ear and shoulder for support. This can mean a lot to your partner and can even go a long way with the ex.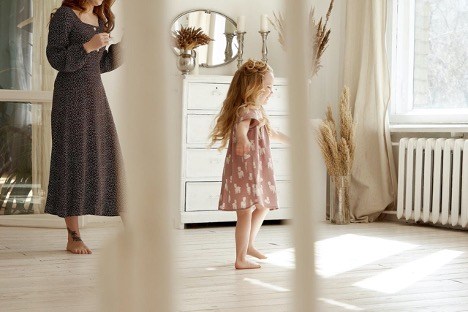 Source: pexels.com
The same rules apply when it comes to her children. Allow her to raise them her way. Of course, it's your responsibility to keep them safe if ever in your care, but leave the parenting to the parents.
5. How To Take an Interest in Her Children
It feels amazing when your partner has an interest in the things most important to you. It's the same when dating a woman with children. If you have a genuine interest in her family, she'll appreciate it. This doesn't mean you need to throw yourself into having a relationship with her children, but it could mean showing genuine interest by asking questions about the family, her parenting style, and eventually discussing what a future blended family might look like. By getting to know more about her family, you're getting to know more about your partner.
Once you move into a more involved relationship with the family, be sure to get to know the children as individuals. Talk to the children about their interests, likes, and dislikes. Building a bond through mutual respect is important for the growth of the relationship.
6. Take Time to Get to Know Her and the Kids
When dating a woman with children, and really anyone, taking your time to build the relationship is important. Going at a pace that allows you to learn more about yourself, your partner, and the family dynamics will help both of you decide if this is a good fit. If it's a good fit, going slow and steady will also allow you both to develop boundaries and structure the relationship in a healthy way. Children can sense insincerity, so make sure you both are sure about wanting the relationship to work.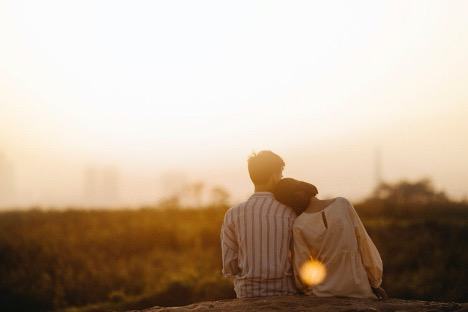 Source: pexels.com
It can take time for children to positively respond to a newcomer to the family, so exercise patience and respect as they adjust.
Dating a Woman with Kids
Overall, dating a woman with a child or children can be a great experience, and you can form a very fulfilling relationship. It is important to be aware of the challenges it might pose, however with great communication and understanding, it is nothing you can't handle. Having a support system as well as communication techniques with your partner can be a great asset in understanding the relationship dynamics of dating someone with kids.
Where to Find Help? BetterHelp Cares about Families
When you see an online counselor at BetterHelp, they understand your relationship is important. They'll help you work through any common relationship issues. Dating a woman with children poses challenges, and you can talk to your online counselor about the struggles involved. Also consider online counseling for couples. If your relationship is getting serious, working with an online couples counselor is a wonderful way to improve your communication and get closer to your partner. Whatever your issues, the online counselors at BetterHelp want to help your relationship succeed. Read below for some reviews of BetterHelp counselors, from people experiencing similar relationships.
Counselor Reviews
"Dr. Ciraky has proven to be an excellent sounding board and has provided tools to work through my relationship issues. He has been insightful and given me things to think about to direct me in my decision-making process. I would highly recommend him."

"Patricia is amazing. She helped me through some relationship problems. I am extremely grateful for her support. She is very kind and explains difficult situations in a way that they make sense. I especially loved the fact that she sends you a summary of your session so you can get back to it at any time. It helped me a lot. I felt very lucky to have had Patricia as my counselor."

Conclusion
You don't have to navigate the challenges of dating a woman with kids alone. Talk to a counselor at BetterHelp and get the guidance you need, to enjoy the best possible relationship with her. Take the first step today.
Frequently Asked Questions (FAQs):
Is it Hard Dating a Woman with Kids?
When you're dating someone with a child, it's going to be important to make sure that it's something that you want. Kids need to be treated with love and respect. Not every person wants kids and it's fine to admit it if you'd rather not ever have them. Just remember that the kids will always be an important part of any parent's life and that you should avoid dating a woman with kids if you don't like kids. With that said, it's also true that dating a woman with kids can be complicated even when you love kids.
Having kids will take up a lot of time and it can make it so that your partner won't have as much time for you. Even planning dates won't always be simple due to the parental responsibilities that need to be taken into account. You might want to meet up for dinner, but your date will need to go to a soccer game. Going out and having a fun weekend might sound nice, but getting a babysitter for the kids isn't always practical. Dating someone with a child can be more complex than dating someone who doesn't have kids. That doesn't mean that it can't be a great experience, though.
Many women with kids will be able to make time for you while still being great mothers. Single moms are superheroes when it comes to juggling multiple things at once. You just need to be comfortable with the kids being the most important thing. Her love for her kids doesn't have to diminish her love for you, but you need to respect the kids. Kids need their mothers and sometimes you'll have to be patient due to the circumstances when you're dating a single mom. If you've already started dating a single mom, then just try to be an understanding partner.
How Long Should You Date Before Introducing Your Child?
Figuring out when is the best time to introduce your child to your new partner is complicated. Some people make the choice to do the introductions right away and others will wait a long time. There might be some wisdom when it comes to waiting a bit. For example, if you're dating a woman with kids and it doesn't work out, then you wouldn't want to hurt the kids in the picture by becoming a part of their lives only to go away. If you wait until your relationship is established to introduce your child, then that can keep this from happening. You might want to consider introducing your child only once you're sure that this is going to be a long-term relationship. Meeting the kid is a big step and you want to do things right so don't rush it. It isn't always about how long it has been since you started dating. It's more about just finding the right time.
How Do You Tell Your Child You're Dating Someone?
Telling your child that you're dating someone new can either be tough or it can be as simple as saying "I'm dating!" Sometimes things will get tougher when your kids are a bit older, too. Dating a woman with kids who are young might be easier than dating a woman with kids who are older. Older kids might be a bit more likely to be resentful of new romantic partners in their parent's lives. This rings true when talking about your kids and it's the same thing when talking about your partner's kids. The best thing to do when trying to tell your child that you're dating some is to be honest. Sit down and have a sincere conversation with them about what is going on.
If you're dating a mother with kids of her own, then tell your kids about it. Let your kids know that this new person in your life isn't going to take away from how much you love them. Some kids fear losing their parents and this can be complicated even more when you're dating a woman with kids. These new kids might be seen as threats by your own children. It doesn't have to be this way and you can help to make things go smoothly by talking with your kids calmly about what's going on. If you're lucky, then your kids might even be excited about you dating a woman with kids. Just know that it can take time for some kids to accept things.
Are Single Moms Desirable?
Single moms are very desirable and many men think that dating a single mom is a great thing. Single moms are strong and there are men who respect how dedicated they are. Some men even seek out single moms on free dating sites. If you look at many of the best online dating sites, you'll find that single moms are very popular there. Men who can see that single mothers have a lot to offer will seek them out. You might want to date a single mother because they're compassionate, kind, driven, and loving. Dating a mother can be a fantastic experience and you shouldn't shy away from it.
How Do Single Parents Date?
Dating with kids can be tough when your time is limited. Thankfully, there are still many ways that single parents date and meet other singles. One of the most popular and practical methods for meeting other singles is to use online dating. Dating sites are great when you're trying to meet other singles and there are so many free dating sites to choose from. This is especially useful for people who have kids because you can usually narrow down searches using various filters. It makes it possible to specifically look for people who also have kids or people who want kids. Using dating sites will be very intuitive as well. Finding someone that you can relate to is simple with online dating. You can get to know each other using dating sites at first and then set up a date when you're ready.
Online dating isn't the only way that single parents date, but it is becoming the most common. Single parents are very busy and they have to take care of kids while also earning a living. Dating sites provide them with a way to talk to other singles when they have the time. It isn't too tough to find a bit of time to send some messages back and forth. You'd be surprised by how much of a connection you can have with someone even when you're just talking to them through dating sites. Try out dating sites if you're looking for a solid way to meet other singles. It's truly one of the best dating practices for busy single parents.
If dating sites don't appeal to you, then you could try to meet other people in the community. Single parents often meet at parks and playgrounds. You might be taking your kids out to enjoy some playtime and will come across a woman with a child. If you strike up a conversation and find out that she is single, then that could be a potential connection. Real moments like this can sometimes be more satisfying than meeting a woman on dating sites, but it won't always be this easy. You won't always be able to tell who is single and wedding rings being absent aren't necessarily an indicator that someone is unattached. This is another reason why dating sites have become so prevalent just because it makes things easier.
Another option to think about when you want to forego dating sites is to have your friends introduce you to people that they know. Finding mutual acquaintances could help you to meet a woman with children that is looking for a partner. You could wind up having one of the best dating experiences of your life by meeting someone sweet through mutual friends. Just keep in mind that the way that you meet isn't necessarily the biggest thing to worry about. Some people have the best dating sites bookmarked and meet great singles that way. Others prefer to try to find love connections while out and about. Just keep looking and surely you'll find the best dating partner for you.
How Long Should You Talk on a Dating Site Before Meeting Up?
Many people also wonder about how long you should talk to a woman with kids on a dating site before meeting up. This really depends on your expectations and what you're comfortable with. You want to take the time to make sure that the woman feels comfortable on the dating site before asking her out. Get to know her a bit and tell her about yourself. If you two manage to hit it off, then you might be ready to move things off of the dating site and into the real world. Some women like to talk to men on dating sites for months before going on an actual date. Others will be ready to go out for dinner the same week that you start talking.
Take things at a pace that you're both comfortable with and try not to worry so much about expectations. The ideal way to use dating sites in the beginning is to simply get to know each other and have fun with it. Sometimes a love connection will form on dating sites and this will lead to you find a great romantic partner. If it works out like this, then you'll definitely be happy with your dating site experience. Online dating is a useful tool when you know how to use it properly. Dating apps make it easy to talk to others and you can take the time to get to know someone before going out.
What Do Single Moms Want to Hear?
Single moms want to hear similar things to what other women want to hear. They want to find supportive partners who truly care and want to work to establish a strong relationship. Of course, you're going to find that single moms want to hear that the guys they're dating are good with kids as well. Just keep in mind that you shouldn't tell single moms things that aren't true. Playing up the idea that you like kids when you really don't want kids would be terrible. Some men make the mistake of misrepresenting themselves on dating apps and this isn't fair to the women. Avoid telling lies on dating apps because it won't bode well for you in the end.
Be honest and be someone who is going to be a positive force in this woman's life. Otherwise, it isn't a wise idea for you to consider dating a woman with kids. Dating a woman with a child could be great, but you shouldn't try to get into the relationship under false pretenses by lying on dating sites. Be real when dating a woman with kids and let her know if you don't have experience with children. Create an honest profile on dating sites so that you can start things off right. Not having experience doesn't disqualify you at all and it's really about finding a good man who is going to treat both her and her kids with respect. Liking kids is pretty much going to be a prerequisite and you should look elsewhere if you're unsure about kids.
If you know that your heart is in the right place, but you're not sure what to say, then you might need dating advice. You can get tips for dating online or you could seek out a friend. Sometimes friends or family members will have good advice. Dating isn't all about telling women what they want to hear. It's about being yourself and finding someone that will love you for who you are. You have to be willing to be vulnerable sometimes and that will take courage. Don't shy away from seeking out advice if you need it.
Do Single Dads Prefer Single Moms?
Some people wonder whether single dads prefer dating single moms. There are some situations where single dads will specifically seek out single moms because it just seems to fit. You might find it more natural to date a woman with a kid. Finding a woman with kids might make it easier to find someone who would be a good step-mom to your own kids. Of course, integrating your families isn't necessarily going to be a seamless process if things do wind up getting serious. Dating a woman with kids can be a great experience for a single dad, but other factors need to be considered as well.
If you're looking into dating a woman with kids, then you might be happy to know that certain online dating sites will cater to that. There are specific dating sites out there that are meant to appeal to single parents. When you want to start dating a woman with kids, it'll be easier to find one when you're using the right dating sites. Try to find specific dating sites that will appeal to you so that you can have the best dating experience. If you take the time to make a profile on dating sites for single parents, then you'll have a good experience. Single dads can meet single moms on dating sites very easily. Find your connection today by researching dating sites and online dating just a bit more.
Why You Shouldn't Date a Single Mother?
You shouldn't try to date a single mother if you're a person who is against having children. Dating a woman with kids is more complicated than just having a relationship with someone who doesn't have kids. When you're dating a woman with kids, you're going to have to respect that her kids come first. There will be many times when the kids will take away from your time together and not every man is fine with that. If you aren't accepting of a woman's children, then you shouldn't be dating her. You don't necessarily have to become a step-dad just because you're dating a woman with kids, but you should at least be able to have a good relationship with them.
Men who don't like children and have no desire to be involved with children will be poor partners for women with kids. Dating a woman with a child is a unique experience and you might not be emotionally ready for it. Sometimes men who start dating a woman with kids wind up having bad relationships with the children. This is unfortunate and it can be bad for the kids overall. If you don't think that it's a good fit for you, then it probably isn't. Even if you like the idea of dating a woman with kids because you're enamored by the woman, it's prudent to take the whole picture into account. Those who don't want kids need to shy away from single moms for the sake of the child's life. Dating a woman with a child needs extra consideration beyond just being attracted to her and developing a rapport. Don't date a single mom if you aren't ready.
You will find that some men also don't like the idea of raising kids that aren't their own. Dating a woman with kids might not be appealing because you want to find someone to have kids with yourself. This can go one of a few ways. Some men might prefer raising their own biological kids instead of trying to be a good step-dad. Also, dating a woman with kids doesn't necessarily mean that she will want to have more kids. Being pregnant is a difficult ordeal and it wouldn't be unusual for a woman to want to stop having kids after birthing one or two. Take your own feelings into account while also acknowledging what is best for the kids before you start dating.
Contact BetterHelp
For more information on where to find a therapist that can help you, you can reach out to contact@betterhelp.com. You can also find us on LinkedIn, Twitter, Instagram, Google+, Facebook, YouTube & Tumblr.
Read more about dating from BetterHelp here:
If you are in crisis or want to learn more about therapy, do not hesitate to call the hotlines below: