What Dating Scams Are Popular And How To Avoid Them?
By: Robert Porter
Updated November 14, 2019
Medically Reviewed By: Wendy Boring-Bray, DBH, LPC
When you are ready to get out into the dating scene, you want to believe that everyone you encounter is in the same boat as you. Sometimes it takes a lot of courage and strength to join an online dating site or social group. With all the energy it took to put yourself out there, you are probably thinking that others feel the same way as you and that everyone is coming from a place of positivity and wanting to find someone special. Unfortunately, there are some dating scams out there, and if something sounds too good to be true, it probably is.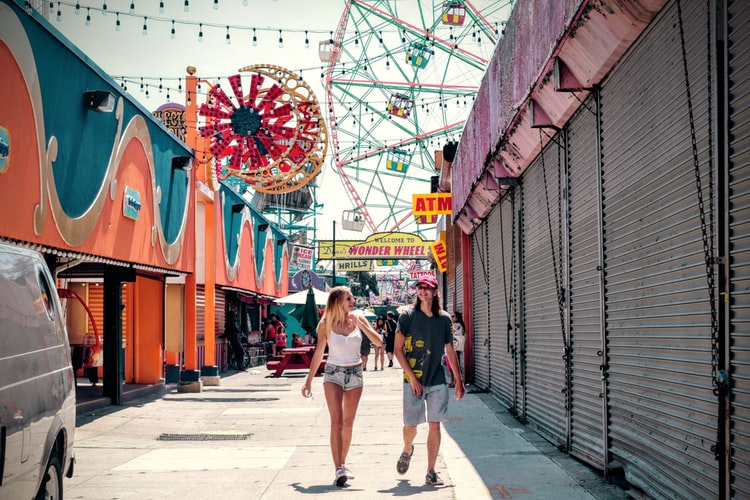 This website is owned and operated by BetterHelp, who receives all fees associated with the platform.
Source: unsplash.com
You might be wondering what dating scams are and why people would try to trick others. We will go over specific types of dating scams later on in this article, but for now, you just need to know that not everyone is truthful online. In 2018, there were more than 21,000 reports of romance scams. It is unfortunate that there are people who are cruel enough to gain enjoyment from tricking others online.
If you're worried about getting tricked online while you're trying to find a date, then know that you aren't alone. It's best to be prepared so that you can know what to look out for. You shouldn't let the presence of these unsavory individuals scare you off from finding love. It is possible to find good partners even with the prevalence of dating scams being fairly high. Take a look at some of the dating scams below to get a better idea of what to avoid. Know that if you encounter any problems, you'll have professionals who will be there to support you.
Catfishing/Love Bombing
Catfishing is when a person makes an online profile with false information and pictures they get from online image searches. It could be anyone posing as somebody else. This individual will wait until someone contacts them on the dating website because it means that there is an interest there that they can take advantage of.
The relationship will start with messages on the website, and may then move out of the website into personal emails and then, perhaps, texts. If the scammer is bold, they may even move into personal phone calls. The scammer will get to know everything they can about the person they are scamming. They may even send them gifts and will romance them and tell them all the things that they want to hear.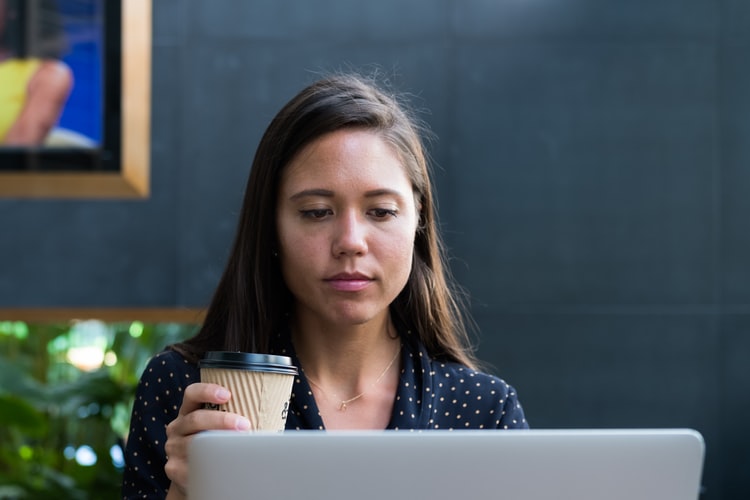 Source: unsplash.com
As the relationship proceeds, a financial emergency may come up and the scammer will tell the person being scammed that they need money. It is unlikely they will directly ask. Most of the time, the person being scammed will offer the money because a relationship has been built, even without any face-to-face meetings. Suddenly, those emails, texts, and gifts will stop. By the time the scam is caught, it is often too late to do anything because everything that was shared is false and there is no way to track down the scammer.
If the person you have met online seems too good to be true, tread cautiously. Make sure that you stay on the website to communicate. If you do decide to meet, be sure it is a public place where there are many other people present. If the person you have been communicating with makes excuse after excuse for not being able to meet, walk away, and don't look back. And don't ever send or offer money.
Red Flags Of Online Dating
A person who is much younger than you, who can't get enough of communicating with you, and loves every little think about you.

Scammers look for older men and women who are more vulnerable to being scammed and who may be lonely.

Photographs that show fancy cars, huge homes, exotic vacations, etc.

This is to show you that they have money and that if you give them any money, it is just a loan. These photos are usually lifted off the Internet and social media. Most individuals with these items will not constantly be taking pictures because expensive items are just part of their everyday life and they aren't trying to impress anyone.

If the grammar, spelling, and word choices seem a little odd, it may be a tip-off that your online match is a scammer from a foreign country.

If their sentence structure seems improper, ask them where they are from and where they went to college. If they say they went to college, but can't write a simple sentence, walk away.

When attempting to set up a face-to-face meeting, if the person you are communicating with must go out of the country suddenly or says that they work overseas a lot, this could be a scammer.

If they are constantly making excuses as to why they can't meet you end your communication.

If an unbelievable disaster strikes right about the time you were going to meet or any time before you meet face to face, this could be a scammer.

If they are pleading with you for help and even send you pictures of the disaster, try searching for photos using the type of disaster as your keyword. You may be surprised to see the exact photos in your online search because that is exactly where they got it from.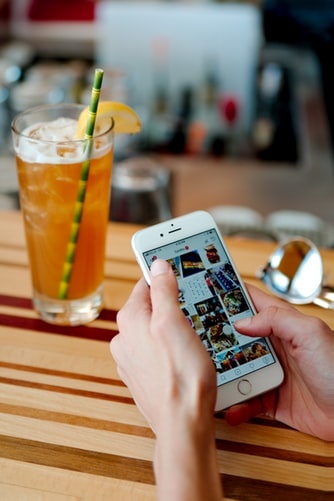 Source: unsplash.com
What To Avoid In Online Dating
Don't send personal information in exchange for pictures or information from them.

There is a good chance you will be giving them real information, and they will be feeding you lies and online search images.

Those who want an immediate long-term relationship without getting to know you or before even meeting you might be a scammer at work.

Tell them that you want to get to know them better or you don't want to jump into a serious relationship right away and see what their reaction is.

If they are overly complimentary, it could be a scammer.

There are nice people in the world, but if they are going overboard with compliments, it could be too good to be true.

If they offer a lot of personal information, thoughts, and details in their first message, you may want to avoid communicating with them.

If they are sharing things that you feel uncomfortable with knowing or wouldn't share about yourself, you could be dealing with a scammer.
Keeping Yourself Safe
Keep your online profile as confidential as possible. Give out only broad information. If you meet a genuine match, there will be plenty of time to share more personal information. Generally speaking, you shouldn't send any photos or other information that may give them power over you to perhaps extort money from you in the future. Also, photos that have family members or that may give away your location aren't a good idea either. Make it a rule to avoid sending any photos except for the initial profile photo(s).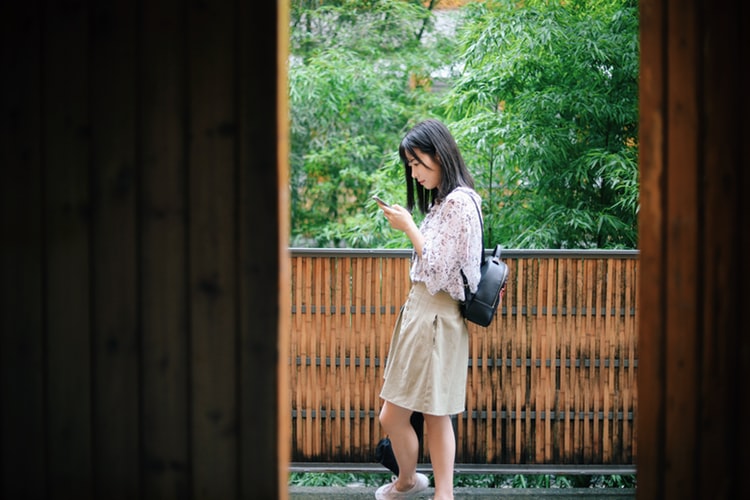 Source: unsplash.com
You should also stay on the app or website for all communications. The moderators of the app or website can check conversations and will have a record of anything inappropriate. Plus, you can report the user if they are making you feel uncomfortable. You can also block the person within the app or website if you choose. If someone asks for your phone number, don't give it to them. If they refuse to message you on the website and demand your phone number, step away from that conversation. It's a red flag that they want your personal contact information and don't want to message you on the app.
If you feel that the person is attempting to scam you, keep a copy of all communications. You can take a screenshot of any app or online conversation.
If you feel that you are a victim of a scam, report it to the FBI's Internet Crime Complaint Center. You should also report the person to the app or website that you are using.
Books About Online Dating And Dating Scams
Watch Out! Romance Scam!: How to Determine the Real Person Behind the Screen and to Protect Your Heart and Money

, by Lindsey F. Lovelace

Online Dating: What You Need to Know

, by D.R. Anderson

I Love You, Send Money

, by W. Lawrence Lipton

Homegrown Romance Scams: What they are, How they work, and How to Avoid Them

, by C. L. Queen

Scam in the Relationship

, by Mila Lewis

Nightmare on EHarmony: A Memoir and Diary of a Victim of an Online Dating Scam

, by Ava Baker

Love on the Line: How to Recover from Romance Scams Gracefully and without Victimisation

, by Elina Juusola
Betterhelp Is There For You
If you have questions or concerns about meeting or communicating with a potential partner, you should contact a trained professional to assist you. Going to BetterHelp can be your first step to getting the support and tools you need to find a fulfilling relationship. BetterHelp's platform is anonymous and can be accessed from the comfort and privacy of your own home (or wherever you have an internet connection). Please look at the following Betterhelp counselor reviews to see how they have been able to help others.
Counselor Reviews
"Mark is an amazing therapist. He listens so well and has such valuable insight on male and female perspectives and issues while also not passing judgment. I have only just begun, but he has already given me so many great takeaways to improve my relationships and situations. I am filled with gratitude, and I would highly recommend him to anyone!!"

"I've worked with Jamie for a number of months and he's helped me with everything that life has thrown my way. Difficulty in work, my relationship, and other stresses that I've struggled to navigate by myself. He listens and he helps. I always feel validated and supported. He gives me tools and perspectives that have made a big difference in my overall happiness."

In Conclusion
Finding someone to date online might not always seem easy, but you can find true love. It's just important to reach out for support when you feel you're in need. Eventually, you're going to find the loving relationship that you desire and you'll be able to move toward a bright future with a new partner by your side. Take the first step today.
---
Previous Article
Interested in Dating A Woman With Kids? All You Need To Know About Dating A Woman With Kids & The Importance Of Her Children
---
Next Article
How to Make Internet Dating Work For You
---
The information on this page is not intended to be a substitution for diagnosis, treatment, or informed professional advice. You should not take any action or avoid taking any action without consulting with a qualified mental health professional. For more information, please read our
terms of use.