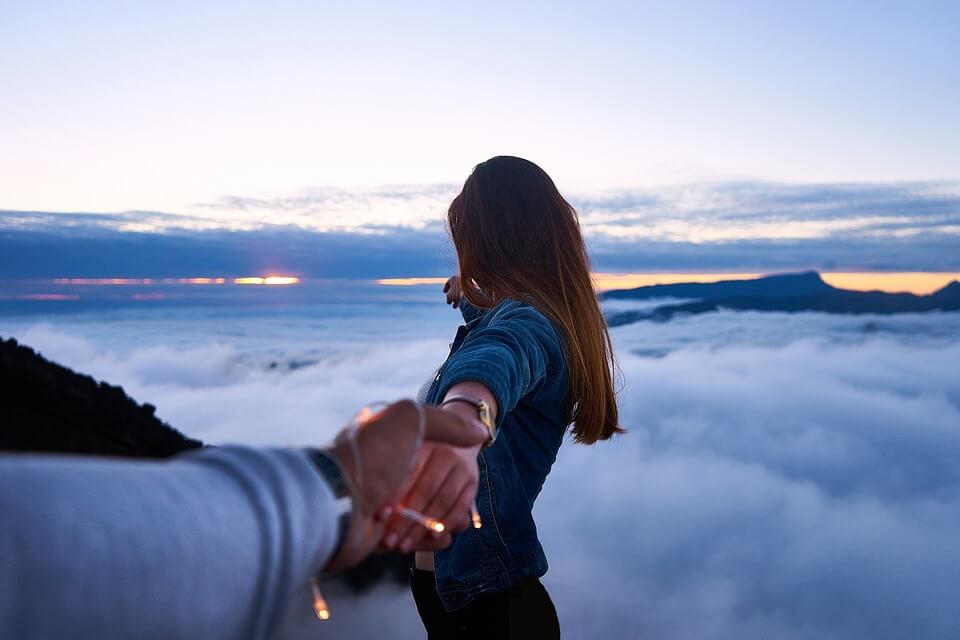 Do You Need Advice On Dating?
Source: pixabay.com
Whether you're a teenager who is just starting to date, or you're jumping back into the dating game after the loss of a spouse, you may feel as if you need advice when it comes to knowing what to do and what to expect. What follows is a brief outline of how to get your feet wet if you're a newbie to the dating game, or how to start dating again if it has been a while since you last went on a date.
Dating Advice For Teenagers
Dating during your teen years can be exciting, terrifying, and heartbreaking. This is the time in your life when your feelings are the strongest, so it's important to be as careful as possible to cushion the blow in the event of heartbreak.
It's important to remember that despite the peer pressure you may be experiencing when it comes to dating, some teens date and some don't, and that's perfectly okay. If you're not ready yet, then stick to being friends. It's goodto take the time to get to know your friends—and yourself—better before taking that next step.
This may seem like common sense, but it is also important you are confident that the person you are approaching for a date likes you back. If you don't know the person all that well, and you end up getting rejected, then you may take the hit personally when it may not have had anything to do with you whatsoever. You may think you said the wrong thing, wore the wrong clothes, or otherwise did something wrong or insulted the person.
In a healthy relationship, both parties feel the same way about each other. They have mutual respect, they have fun together, and they care about each other. If this does not describe the relationship you have with the person you are interested in, then you may be setting yourself up for disappointment, and you may be better off looking elsewhere.
On a related note, if you are in a relationship and you decide to end it, keep the details off of social media. No one wants to find out that their relationship is over by reading about it on someone's status, or by finding it out from friends who read about it online first. It is also important that you make your feelings known insofar as what you do and don't want others to post about you online.
Why Twenty-Somethings Should Avoid Being Friends With Benefits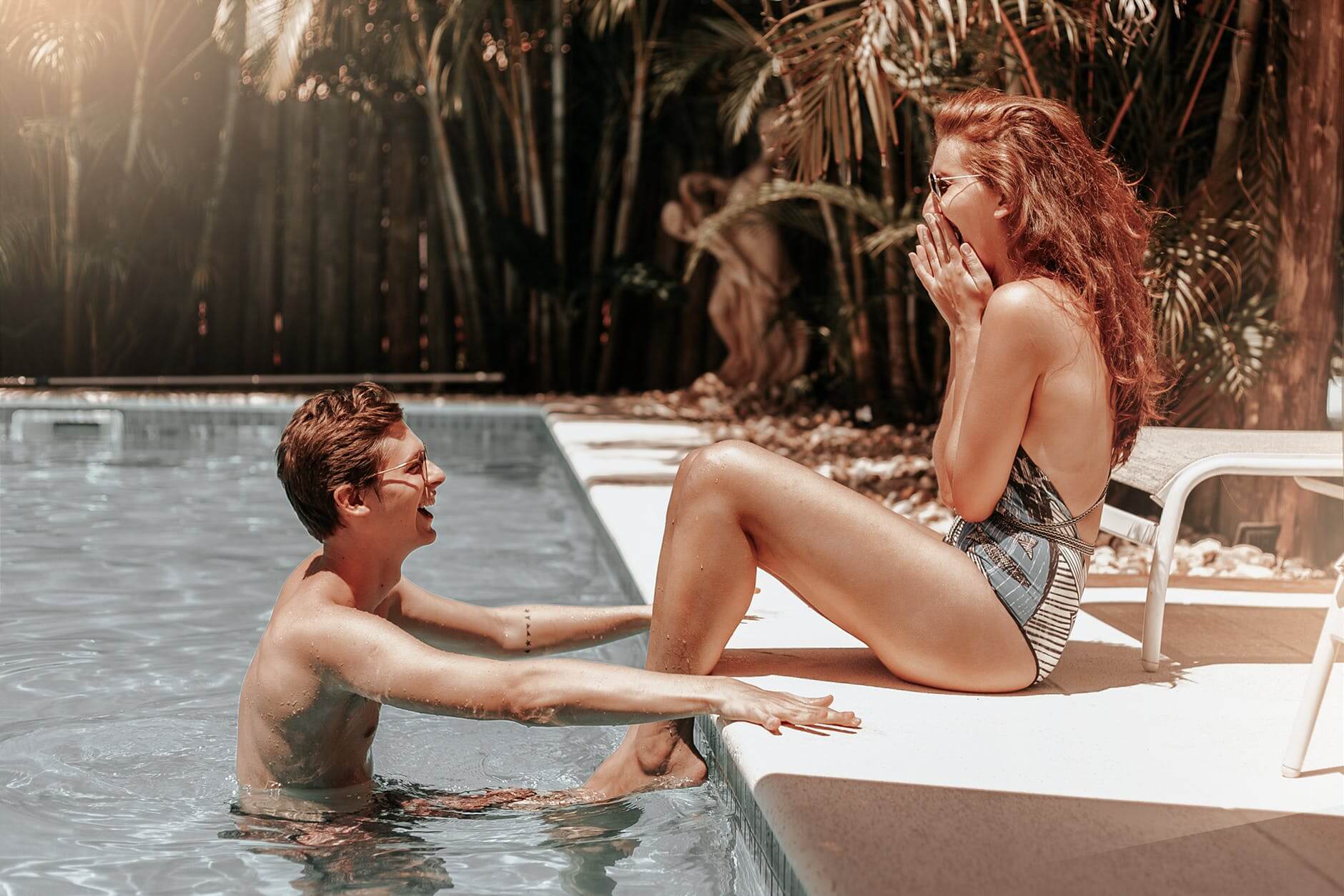 Source: pexels.com
Twentysomething dating is an interesting time. You may be playing the field and having fun, or actively searching for the person with whom you will want to spend the rest of your life.
One thing that tends to be increasingly common amongst twentysomethings is friends with benefits or friends who have sex but who are not involved in a serious relationship with one another. While this may be fun at first, it can get very messy very quickly. Often, one person will develop stronger feelings for the other, and it is often unclear when the moment has passed at which the coupling could have ended and spared that person's feelings.
Whether your hookups are to fill a void or are a carefree way of having fun with each other, being friends with benefits can become a bad habit, and it can ultimately result in either self-destruction or the destruction of what might have been a solid friendship, but has now been ruined by making things more awkward than either of you can ever come back from.
A good tip to remember is that throwaway sex will always be throwaway sex. Most people who are happy with the occasional hookup are not looking for a long-term relationship, and even if they change their minds, they may not look for one with you because they are under the impression that you feel the same way since you're engaging in the hookups with them. Developing feelings for the other person in one of these kinds of situations often ends in disaster.
If you're okay with leaving casual sex as strictly casual, then stay safe and have fun. Check the labels at the door, and enjoy yourself, whether it's for one night or several. If you find, however, that you are veering more toward companionship, it may be time to reevaluate your life goals. Be open and honest with your partner. Don't lead them on. And don't expect more from them than they are willing to give.
Dating Advice For Thirty-Somethings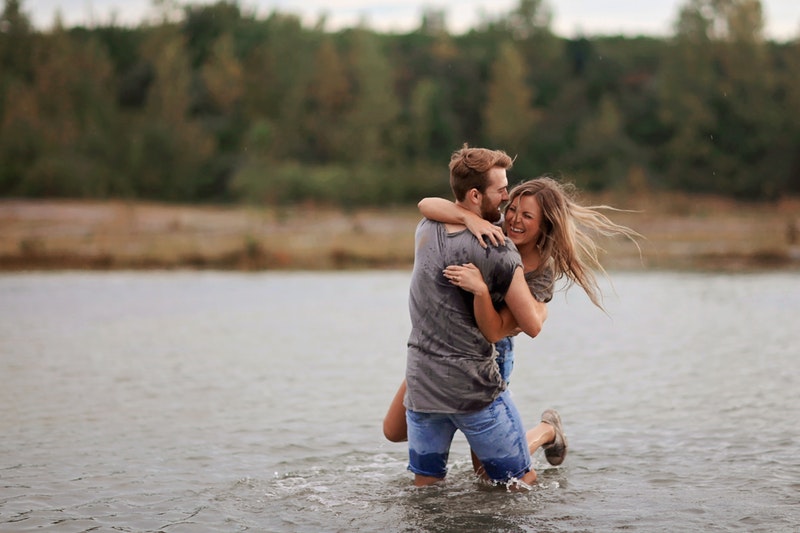 Do You Need Advice On Dating?
Source: pexels.com
What's nice about dating in your 30s is that you have a better idea of what you want. In your 20s, maybe you wanted a drop-dead-gorgeous partner with a nice car and a stable job. These things are nice, but maybe as a thirtysomething, you've realized you need more. Maybe you're an anxious person, and a calmer mate would help even you out. Maybe you're a spendthrift, and you need someone frugal to remind you to save for your future. Maybe you enjoy engaging in political debates, and you need someone who is either on your side or up to the challenge.
If you're in your thirties and you're still not sure what you want from your partner, it might be helpful to sit down with a pad and pen and organize your thoughts. Write down the names of either friends of yours who are in relationships you admire or some of your exes.
Make a list comparing the things you like or liked about these relationships, as well as the things you would avoid. You may notice the things you like pop up in several relationships. These are the things you should be looking for in your next partner.
Some thirtysomethings tend to air their dirty laundry insofar as past heartbreaks are concerned. Yes, our past experiences have shaped who we are now, but we don't have to dwell on them. Focus on now and the future and let the past go. Your future relationships will be better off for it.
How To Start Dating Again After Infidelity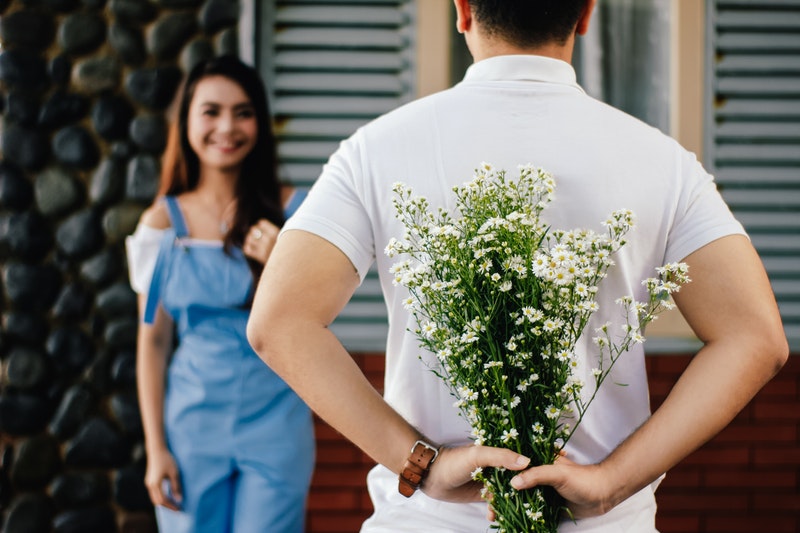 Source: pexels.com
If you've been with someone for a long time, and they commit the ultimate betrayal by cheating on you, the last thing you probably feel like doing is jumping back into the dating pool. However, after enough time passes and the hurt begins to heal, you may come around to the idea that not everyone is a jerk, and that you may only be doing yourself a disservice by remaining single. But how can you honestly ever trust anyone again?
It is important to remember that others who have been cheated on started out with the same fears and mistrust you are feeling, yet they eventually went on to find love and happiness with a more suitable partner.
If you're feeling alone in the world, there are actually "infidelity forums," which are online groups you can join to vent to others, and hear from others who need to vent, about your exes. Even more uplifting is when one of these folks posts to the group about finding his or her soulmate, and imparting upon everyone that true love does exist, that your ex truly is a jerk, and that the right mate is out there, waiting for you.
When you do begin dating again, be sure to establish rules and boundaries with your new partner. For instance, you may agree to share a cell phone and email passwords with each other. Your partner will understand if theyareopen to learning about your past and care about you enough to do whatever it takes to earn your trust.
It is important that you accept the fact that you will have moments where you are scared to trust your partner, and that's okay. What's important is that you let your partner know how you are feeling and what made you feel that way. Communication is crucial when attempting to forge a healthy relationship.
Be careful not to repeatedly accuse your partner of cheating simply because you fear that history will repeat itself. Unless you have proof or a solid reason to believe that they are cheating on you, then all you are doing is driving a wedge between the two of you until your partner eventually gets fed up with your lack of trust and leaves. At the very least, the strain on the relationship will only serve to make you both miserable.
Finally, it may be tempting to limit your search to those who also know the pain of being cheated on because you may think that these people will be the least likely to cheat. After all, they know the pain of being on the receiving end, so why would they do that to someone else? While the logic there is sound, you may be depriving yourself of a potentially perfect mate, as someone who hasn't been cheated on may still be capable of understanding and sympathizing with you, perhaps even better than someone who has been cheated on before.
How To Start Dating As A Widow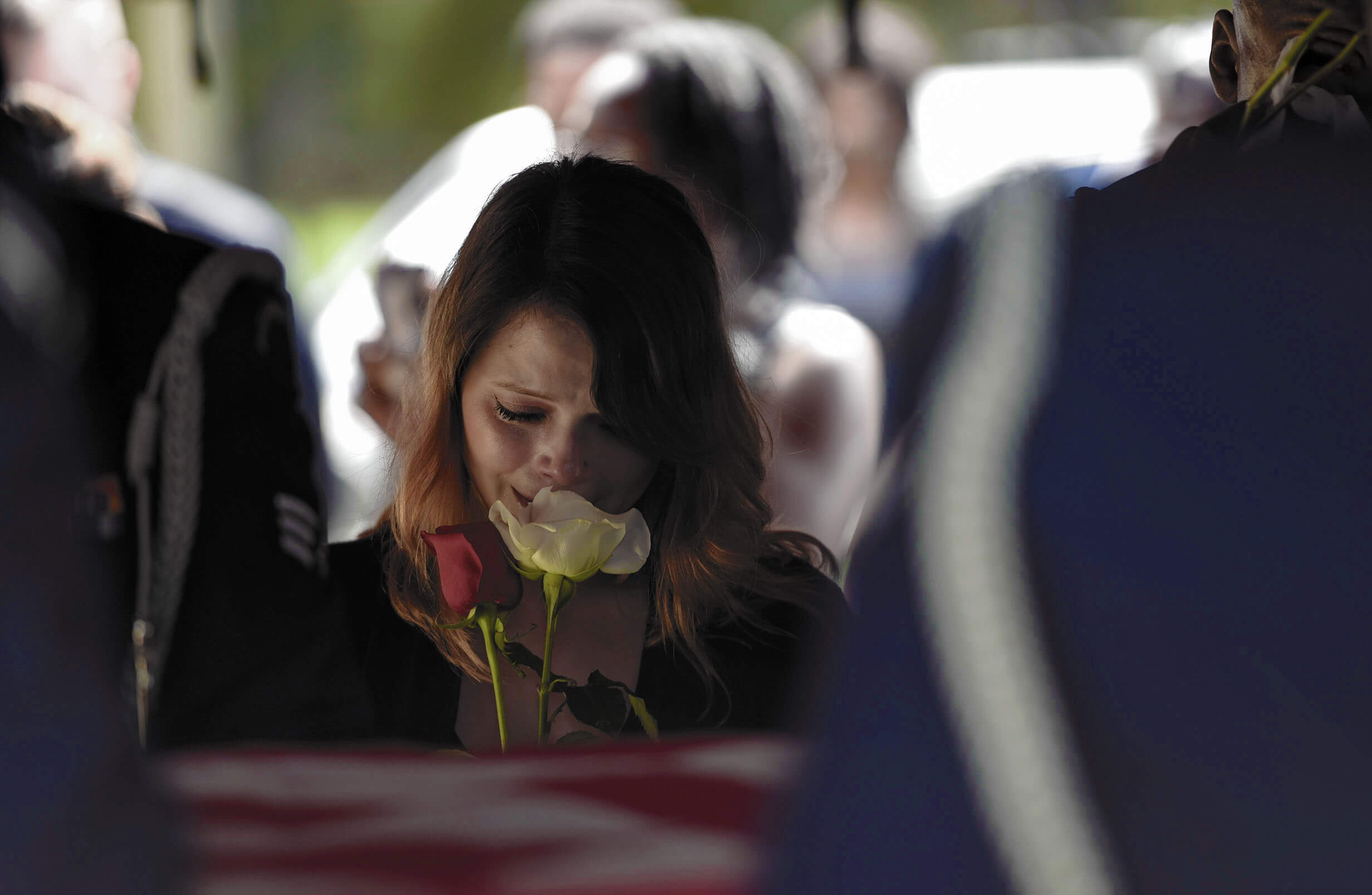 Do You Need Advice On Dating?
Source: moody.af.mil
After the death of your spouse, you may find it pointless to start dating again. Why look for Mr. or Mrs. Right when you already had that person, and now they're gone? But it is important to take care of yourself, which means living your life to the fullest and actively working to make yourself happy. Some people are perfectly happy being single, while others feel incomplete without someone to share in their lives.
As a widower, getting back into the dating game may be intimidating. You may feel rusty, like dating is something that kids do, and you're not sure how to do it now at this stage in your life.
First and foremost, it is important that you have taken as much time as you needed to heal from the loss of your spouse before embarking on something new. It may take some time for you to be fully comfortable with the idea, and that's okay. Only you can know for sure what feels comfortable and what's right for you.
Once you do decide to jump back in, start small. Don't begin dating with the idea that you need to jump into a real relationship right away. Just have fun together.
Navigating Dating With BetterHelp
Research has shown that online therapy can be a useful tool for people dealing with complex feelings arising from love, dating, and relationships. In a study published by the World Psychiatric Association, the effects of online therapy were examined. Online therapy, researchers state, is being brought along by recent innovations that make it easier to access counseling. Where prior barriers may have kept individuals from seeking treatment, online therapy makes useful resources readily available.
As considered above, if you are experiencing complicated emotions related to dating or any other aspect of your life, online therapy is there for you. With BetterHelp, therapy is secure and discreet—you won't have to worry about visiting a crowded office building or ever discussing your treatment with anyone but your therapist. Plus, you'll have the option of participating in treatment completely anonymously. Simply select a "nickname" when you sign up and your full contact information will stay private, if you prefer. A licensed professional can help guide you on the path to better mental health and improved relationships. Read below for reviews of BetterHelp counselors, from those who have experienced similar issues.
Counselor Reviews
"Mark has been extremely attentive to everything that I disclose. He's not only provided me support but insight and encouragement to let me know I'm on a good path to self improvement and discovery. Furthermore, Mark has provided me valuable insight on my romantic relationship, specifically with learning more about the relationship dynamics and how to build a stronger, healthier relationship."

"Stephanie is a gem! She's very thoughtful, thorough, honest, insightful but most of all helpful. This is coming from a person that never wanted to do counseling and just "knew" I didn't need it. She's been key in helping my wife and I find our better place. She made us grow as a couple and individually. Thanks Steph!"

Sources:
http://www.divorcemag.com/articles/5-dating-tips-for-infidelity-survivors
http://www.mydomaine.com/tips-for-dating-in-30s