Everyone has bad days or has the blues at times. Some attest that their periods of melancholy help them appreciate the finer moments of life. Oftentimes, life is a balance of the highs and the lows and finding meaning and resilience through them both.
It can be understandable, then, that you or family members or friends might perceive symptoms of depression as something to be tolerated, as a simple part of life. Perhaps the symptoms are seen as a "challenge" that we all must personally overcome from time to time in our lives. Sometimes, however, these lows aren't so simple.
Most everyone does feel sad at times. It's a very natural feeling — a completely typical, appropriate response to challenges or upsetting things life. But if these feelings are lasting or become overwhelming, they can begin to interfere with your mental and physical health and the potential to live a full, productive life. The hopeful news is that compassionate help and effective treatments are available. Just the act of reaching out for support can help to ease your pain and distress, and can help you feel more empowered and capable. It can be a positive first step on the path to healing.
What Is A depression Test?
A depression test may ask questions about your thoughts, feelings, and behaviors over the past two weeks. It is important to keep in mind that even if you take a depression test online or on your own, a self-diagnosis of depression is not a formal medical diagnosis, so please reach out for help from a licensed primary healthcare provider or mental health professional so that you can get the professional help you deserve, if that is a path that you think would benefit you.
An example of a depression screening is Mental Health America's depression test. It asks about the following, on a scale of "most of the days," "half of the days," "some of the days," or "not at all" in the last week:
How often have you had little interest or found little pleasure in doing things?
How often have you felt down, depressed, or hopeless?
How often have you had trouble falling asleep, staying asleep, or sleeping too much?
How often have you felt tired or had little energy?
How often have you have had a poor appetite or have overeaten?
How often have you felt bad about yourself or felt that you've let down your loved ones?
How often have you had trouble concentrating?
How often have you moved and spoken noticeably more slowly or how often have you been more fidgety or restless than is typical for you?
Have these feelings or behaviors impacted your life at work, home, or school?
Have you had thoughts of hurting yourself?
Please reach out for help immediately if you have thoughts of harming yourself. The National Suicide Prevention Lifeline provides 24/7, free, confidential support, as well as prevention and crisis resources. It can be reached at 1-800-273-8255.
The Crisis Text Line can connect anyone in crisis with a crisis counselor; text "HELLO" to 741741 anytime.
If you are experiencing feelings, thoughts, or behaviors in the example of the depression test above or if you are wondering if you might be depressed, please reach out for help. Support is available and there are very effective options for working to overcome depression. Know that you are not alone. Help is available.
Many people live with depression. In fact, studies have shown that about half of the U.S. population may experience an episode of depression in their lifetime. Depression is one of the most common mental health concerns in the United States. Research shows that in 2020, 8.4% of adults in the U.S. experienced a major depressive episode, equivalent to 21 million people.
Diagnosing Depression
There is not one definitive test for depression, but multiple tools and tests that can be utilized by healthcare professionals. If you're looking up questions about whether you have depression, you might be at the point that reaching out for help may be the best way to get your questions answered and to find ways to heal. A primary healthcare provider or a licensed mental health professional can help you, as both are typically licensed to administer depression tests.
When you meet with a healthcare provider about depression, they'll work with you to try to determine your diagnosis and the individualized treatment that will be right for you.
Diagnostic Tools
When you see a healthcare provider, they may do the following:
Talk to you about depression and your symptoms. Topics may include:
Your mood most of the time
Lack of enjoyment or interest in things that were once pleasurable
Change in weight or appetite
Sleep patterns, such as insomnia (lack of sleep) or sleeping too much
Loss of energy or feelings of fatigue
Feelings of worthlessness, hopelessness, or guilt
Problems with concentration or decision-making
Use or misuse of substances like alcohol or drugs
Chronic or significant stressors
Challenges with functioning at home or work and in relationships
Thoughts of self-harm
The healthcare provider might use a diagnostic test that addresses these symptoms or others. The National Institute of Mental Health explains that for a diagnosis of depression, symptoms are usually present most of the day for most of the days in a two week period.
Evaluate physical signs and symptoms of depression. Physical signs may include:
Headaches
Stomach aches or digestion issues
Constant tiredness
Difficulty sleeping
Slow physical movement
Limb pain, joint pain, or back pain
Ask you about your health history, including:
Your physical and mental health history
Your family history, including information about relatives who may have lived with or are currently experiencing mental health disorders
Recommend lab tests to evaluate possible physical contributors to depression. Examples of contributors can include:
Viruses
Illnesses
Medications
Hormonal deficiencies or imbalances
Vitamin deficiencies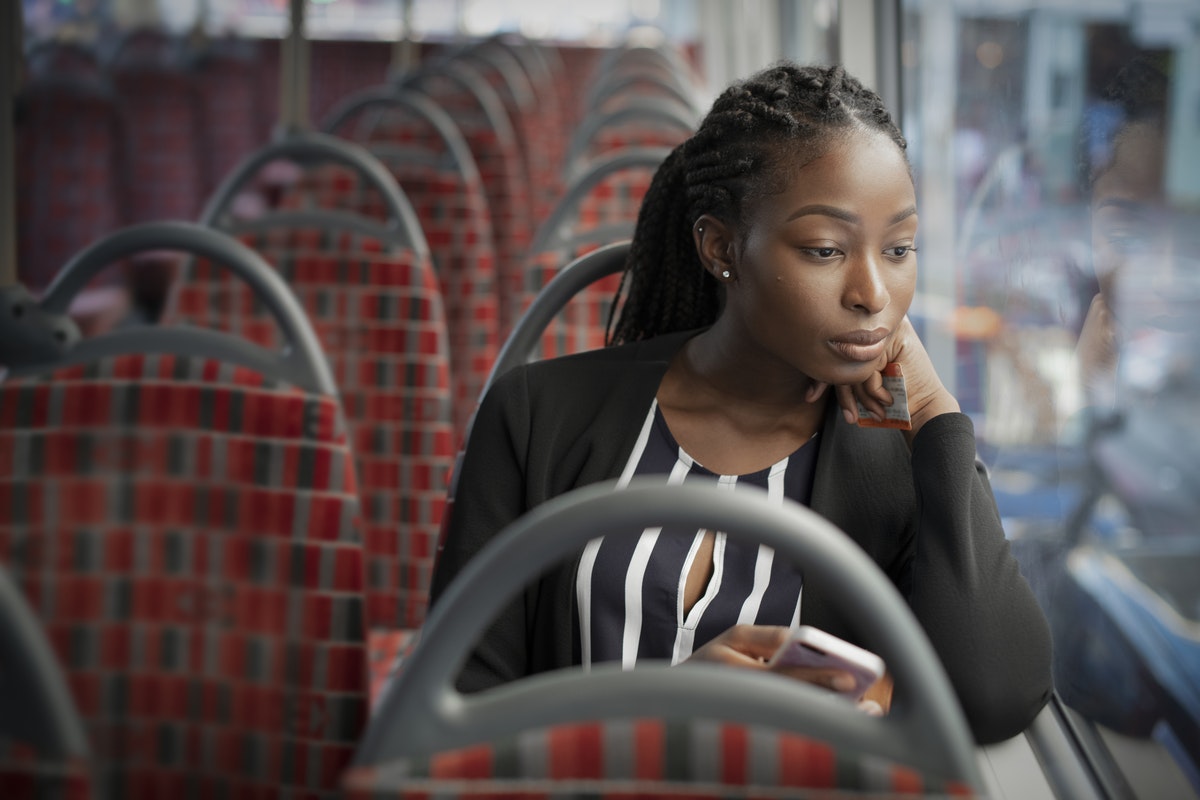 5. Consider your risk factors for depression. Depression can affect anyone, but there are some common risk factors:
Biochemistry: Certain chemicals in the brain may contribute to depression.
Personality: People who have certain personality traits (such as a pessimistic outlook, negative self-esteem, or who feel overwhelmed with stress) may be more prone to depression.
Genetics: Depression can run in families.
Environment: Exposure to neglect, abuse, loss, violence, poverty, or other challenging conditions may contribute to depression.
If you or a loved one is experiencing or has experienced abuse or domestic violence, please seek help. The National Domestic Violence Hotline is free and confidential and offers support 24 hours a day, 7 days a week, 365 days a year. The number is 1-800-799-SAFE (7233). You can also text "START" to 88788 or use the live chat option on the website at TheHotline.org.
Next Steps: A Treatment Plan For Depression
If your healthcare provider diagnoses you with depression, they will work with you to develop an individualized treatment plan. A treatment plan may include medication, psychotherapy (talk therapy), or, in many cases, a combination. Self-care is also usually part of a treatment plan.
Common treatment plans include:
There are many effective medications available for treating depression.
Your doctor can work with you to find a medication that is a good fit for managing your individual symptoms.
Some medications can take a few weeks or more to fully work. Your doctor can offer guidance about what to expect.
You should not stop taking the medication without consulting with your doctor first.
Sometimes your doctor may change medications to help find one that will be best for you. Other times adding a second medication might be helpful.
Your doctor can help you understand possible side effects of medication.

If you are taking medicine, please reach out to your prescribing physician if you have any questions or concerns. They are there to help you find effective treatments.
Therapy

Therapy, also called psychotherapy or talk therapy, can be an important part of an effective treatment plan for depression.
In therapy, you can work with a licensed mental health professional to learn new ways of thinking and behaving and to change habits that may contribute to depression.
You may identify life events (past and present) that may be contributing to depression and find healthy ways to change them or to accept them and move forward.
You may work on changing behaviors that can contribute to depression.
You might work on goal-setting and realistic, healthy ways to meet your goals.
You might focus on developing healthy coping skills to manage symptoms and problems and to help prevent and manage depression in the present and future.
Essentially, you can learn ways to have healthier, more positive thoughts, feelings, and behaviors.
Self-Care
While depression can make it hard to take steps that can help you feel better, taking care of yourself can truly help. Self-care strategies may include:
Staying connected with people who make you feel good. Depression can sometimes make you feel like withdrawing and can feel isolating. But staying connected with others — particularly those who make you feel safe and care for — can offer you a sense of support. You might also find meaningful connections by volunteering, caring for a pet, or joining a support group.
Doing things that make you feel good. Depression can zap you of your energy, but trying to do things that you find enlivening or relaxing can help. While it may take some motivation to get going, once you do, you may gradually recognize how being active or being out in the world can feel good and help you work through depression.
Taking care of your physical needs to support your body and mind. Regular, healthy sleep patterns can help you feel better. Eating a nutritious diet can also help with the management of depression, as can exercise and even simply stepping outdoors.
Most importantly, keep in mind that taking care of yourself and following your treatment plan can help you on your path to healing.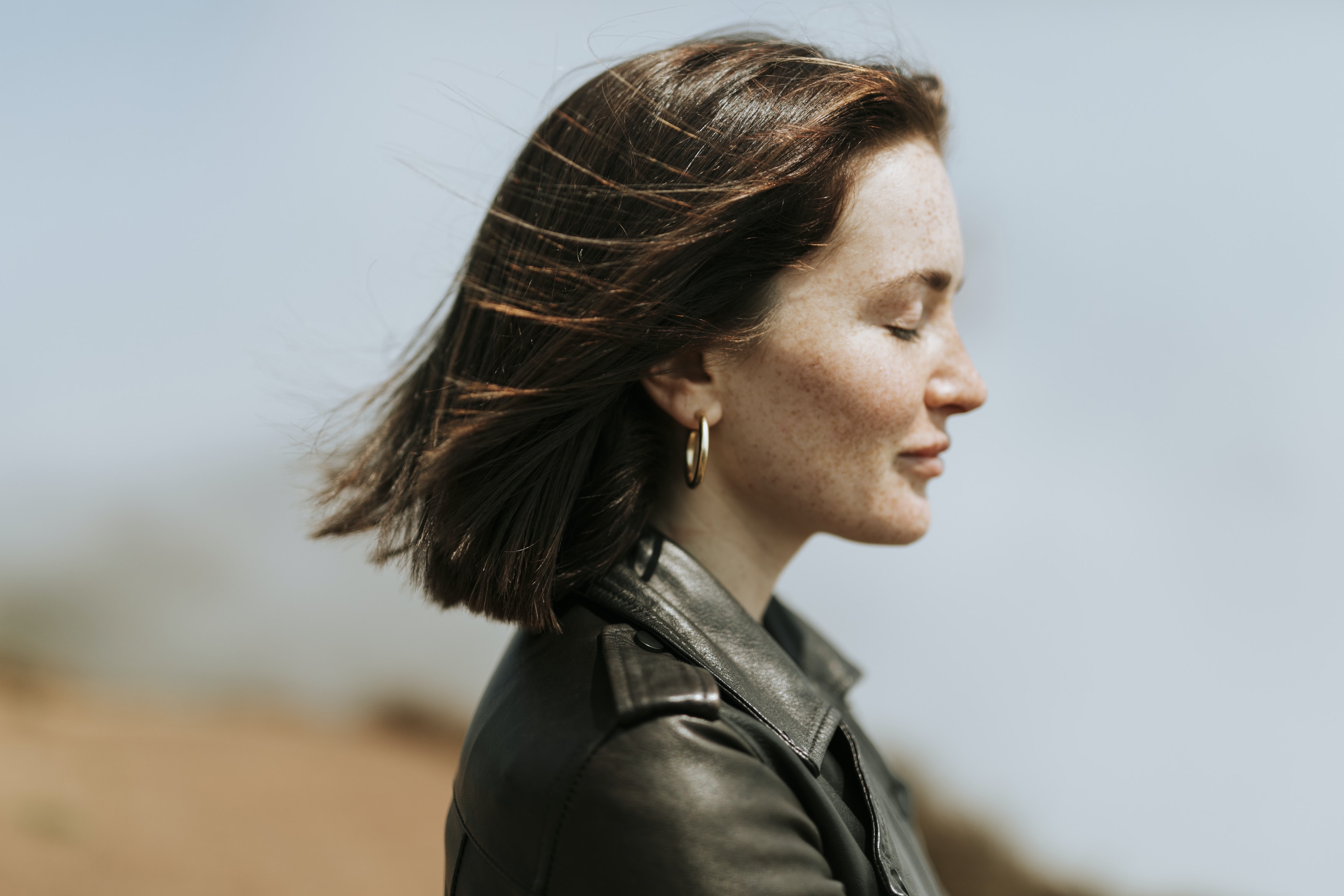 Treatment Can Help
Treating depression and its symptoms may not be a quick fix for anyone, but it can be very effective and worthwhile. With professional help, you can find ways to control or lessen the severity of your depression symptoms and get to the root of the issue. It is possible to ease your symptoms and manage them.
You can begin your journey today. At BetterHelp, you can match with a therapist online, and if at any point you do not feel they are a good fit, you can request to switch to another therapist! You can either be matched again or choose your own. All of the therapists, psychologists, and counselors on the BetterHelp platform are experienced, licensed mental healthcare professionals with a variety of specialties. On BetterHelp, you'll be able to choose a communication method that works for you. You can speak over the phone, via video chat, or online messaging. You can receive compassionate, professional help from exactly where you are, so long as you have a reliable internet access. Treatment can help you manage depression, regain hope, feel more like yourself again, and live a positive life.
Hear from some of BetterHelp's users who have benefited from our counselors in treating their depression:
"I worked with Sarah for some months last year, while struggling a lot with depression, relationship issues and my self esteem. It was a really difficult time in my life, but I must say that Sarah really helped me a lot. From before I had some bad experiences with therapists, feeling that they didn't really see me and understand what I needed help with, but with Sarah it was soooo different! From the very first session I felt like she got me, knew what I needed and that she managed to see the connection between my issues and my background. Working with her truly helped me a lot with moving out of my depression, battling the issues in my relationships and maybe most importantly, getting my self esteem back and truly loving myself. I'd absolutely recommend Sarah, and I'd most definitely trust her again if life gives me lemons again!"



"I have had chronic mild depression my whole 50 year life. Been to therapy, once long term, several other attempts where I did not connect, including a couple on BetterHelp, but made minimal progress. Laura is the first person who I felt has been able to zero in on the root problem and offer a path to recovery, and for the first time I am cautiously optimistic that with her help she can prod me and work with me to finally achieve happiness"