Family Quotes: The Good, The Bad, And The Hilarious
By Danni Peck
Updated January 01, 2019
Reviewer Deborah Horton
Interesting family quotes and sayings have a special place in our language and culture. What's more, family quotes give us a unique perspective on life in the closest-knit social groups in our society. The best family quotes not only tell us something about how we view the people we've lived with but when we say them, they have a uniquely memorable sound.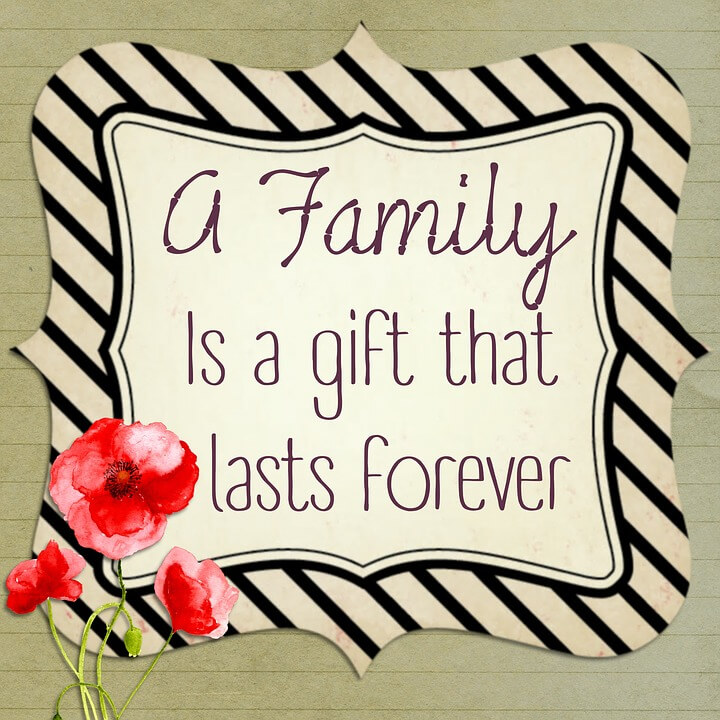 Source: pixabay.com
Quotes about family can make us laugh or cry. Some of them ring true for us, while others simply make us wonder what kind of family life others must have that they could come up with quotes on family that make such little sense to us. Either way, it's fun to learn more quotes family life inspires.
Why Pay Attention to Quotes about Family?
Family quotes are more than just interesting. Many short family quotes are little nuggets of wisdom that help us realize what family means to us. Quotes about family and friends can help us put our life into perspective. We come to the understanding that others have struggled as we have and that we've experienced the same joys. They bring us together.
Yet family and friends quotes show us our differences, too. Short quotes about family give us a shortcut to understanding ourselves and others better. As we read or hear family quotes, we can find compassion within ourselves for others who haven't had it as good as we have. Or, we understand better the challenges we've faced that others haven't.
Learning more friends and family quotes helps us explore our feelings about the family we grew up in or the family we've created as adults. Quotes about friends and family can inspire us to improve our families by spending more time together, understanding what we've been through, or even going into family counseling to overcome family dysfunction.
Family quotes not only teach us lessons about ourselves and each other in a very quick way, but they can be a great source of entertainment as well. Humor is often generated as a response to emotional pain, but laughing helps us cope, even when the family is in disarray. Paying attention to family quotes can change the way we think, feel, and behave towards each other.
Quotes about Different Types of Families
Some quotes pertain only to certain types of families. Yet, even quotes that don't speak to the way our own family works can help us find perspective. As we examine family quotes from families different from ours, we begin to see our own uniqueness, strengths, and weaknesses.
Modern Family Quotes
The Modern Family clan is a family like no other, yet it encompasses a wide variety of relationships and situations that are more common these days. Here are some great Modern Family quotes:
Phil says, "I'm cool dad, that's my thing. I'm hip, I surf the web, I text. LOL: laugh out loud, OMG: oh my god, WTF: why the face."
Claire says, "More than anything, I want my girls to stop fighting and be close. I want them to share clothes and do each other's hair and gossip about boys, like I used to do with Mitchell."
Mitchell says about being seen with his male lover, "Everyone's staring at us. I haven't been judged by this many people since I forgot my canvas bags at Whole Foods."
Jay, speaking of the 'good old times,' says, "The minute they got rid of rotary phones, everything went to hell."
What's next? IDS family quotes about iPhones? No kidding, IDs quotes on family are already being written!
Famous Family Quotes
Famous family quotes by people in the spotlight are fun to read and enjoy, but they sometimes have a poignant message. Here are a few of the most famous quotes about family.
Lance Armstrong: I can get up in the morning and look myself in the mirror and my family can look at me too and that's all that matters.
Michael Levine: Having children makes you no more a parent than having a piano makes you a pianist.
Jay McInerney, The Last of the Savages: The capacity for friendship is God's way of apologizing for our families.
Martin Mull: Having a family is like having a bowling alley installed in your brain.
Blended Family Quotes
Blended family quotes offer some of us a glimpse into the challenges they present. Those of us who are trying to blend a family can find comfort from them and feel less alone in their struggles.
Andy Parker-Kimbraugh: Live one day at a time (or one moment if you have to). Blend little by little and celebrate even the smallest breakthrough.
Jessica Warrick: Pick your battles with everyone, including yourself… Remind yourself every day that you have been given another chance at love and cherish that opportunity.
Korean saying: Give an extra piece of cake to a stepchild.
Henry Ward Beecher: The most important thing a father can do for his children is to love their mother.
Kelly LeFurgey: You have to take things slowly. Just because you love someone doesn't mean that you're going to love their children automatically. All relationships take time to grow and develop. Be willing to give everyone the time and space that they need. It will come.
Extended Family Quotes
Within the generations of families, there is much fuel for laughter and insight. Family tree quotes and family roots quotes come from a desire to feel good about ourselves, or at the least, to accept the families that went before us.
Jeff Foxworthy: If your family tree does not fork, you might be a redneck.
Wayne Hulzenga: Some family trees bear an enormous crop of nuts.
We share funny family reunion quotes before the event to build up our courage to go and after the event to file the experience away in a neat little box.
Ashleigh Brilliant: If you don't believe in ghosts, you've never been to a family reunion.
Shirley Abbott: We all grow up with the weight of history on us. Our ancestors dwell in the attics of our brains as they do in the spiraling chains of knowledge hidden in every cell of our bodies.
Alex Haley: In every conceivable manner, the family is linked to our past, bridge to our future.
Unknown: Families are like fudge - mostly sweet with a few nuts.
Friends Are Family Quotes
Friends are sometimes closer than family, so it's natural that we often consider them as our true family. We don't choose our brothers, sisters, or parents, but we do choose our friends. In addition, friends have no obligation to like you. When they do, we feel like something special has happened.
Anon.: You're my unbiological sister.
Anon: Best friends are the siblings God forgot to give us.
Aristotle: A friend is a second self.
Ben Franklin: A brother may not be a friend, but a friend will always be a brother.
Missing Family Quotes
Missing family quotes come in two varieties. First are the families who miss their family member who is away. Then, there are the families who have one or members who are missing and won't or aren't expected to return. You can even miss your missing family.
Cierra Powell: We sit around waiting for them to come home, hoping every day that they are okay and that they know how much we love them, our heroes.
Amy Lowell: When I go away from you the world beats dead like a slackened drum.
Church Family Quotes
If you're a member of a church, you might think of other church members as your church family. You may have your favorite church family quotes or remember Bible quotes about the family you've learned in your church meetings. Biblical quotes about family often appeal to people outside the church as well as those who attend faithfully, because they remind them of a time in their life when they learned family quotes Bible has to offer.
Dietrich Bonhoeffer: A Christian fellowship lives and exists by the intercession of its members for one another, or it collapses. I can no longer condemn a brother for whom I pray, no matter how much trouble he causes me. His face, that hitherto may have been strange and intolerable to me, is transformed in intercession into the countenance of a brother for whom Christ died, the face of a forgiven sinner.
Joni Ereckson Tada: Believers are never told to become one; we already are one and are expected to act like it.
Bible (Matthew 12:25): A house divided cannot stand.
Bible (I John 4:7): Beloved, let us love one another: for love is of God, and every one that loveth is born of God and knoweth God.
Bible (Ephesians 2:19): Now, therefore, ye are no more strangers and foreigners, but fellow citizens with the saints, and of the household of God.
Family Quotes about Healthy Families
Quotes about healthy, happy families can be a little hard to take if your own family is dysfunctional. However, they can give us something positive to think about and compare to as we seek help through counseling services. If you're a new parent, these friends and family quotes can help you set goals for the way you want your family to be. The following are some of the best-loved family quotes.
Quotes about Family Love
Quotes about family love give us a warm feeling if they remind us of our family as it is not or was in the past. Family love quotes can also make us sad if our time of family happiness is in the past or if we've never experienced family joy. Either way, love and family quotes tap into our emotions to make us feel something, whether it's good or bad.
Virginia Satir: Feelings of worth can flourish only in an atmosphere where individual differences are appreciated, mistakes are tolerated, communication is open, and rules are flexible 0 the kind of atmosphere that is found in a nurturing family.
Unknown: When any trouble comes at home, all family members take it as its own, and this is called family love.
Marge Kennedy: The informality of family life is a blessed condition that allows us to become our best while looking our worst.
Maya Angelou: I sustain myself with the love of family.
Gabriel Garcia Marquez: A mother discovers that great delight that one does not love one's children just because they are one's children, but because of the friendship formed while raising them.
Peter Buffett: It didn't matter how big our house was; it mattered that there was love in it.
Inspirational Family Quotes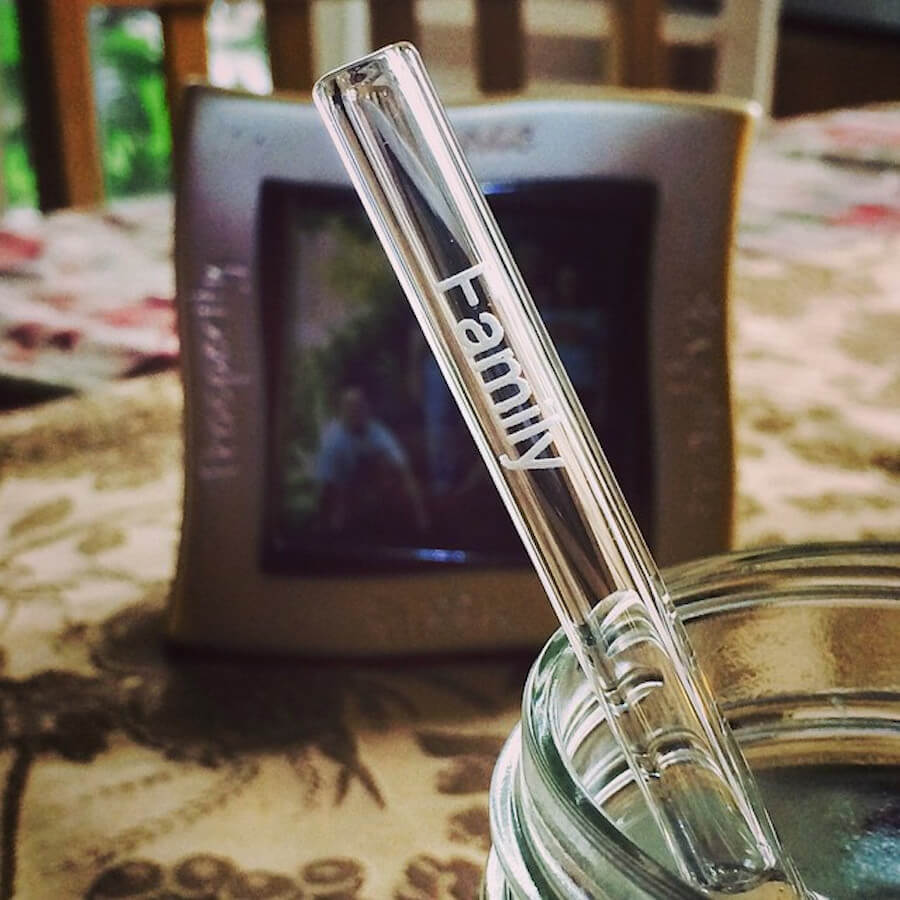 Source: flickr.com
Would you like to learn some beautiful family quotes? You'll find some of the best family quotes are inspirational quotes about family. Inspiration quotes about family are carefully-worded to present the nugget of truth in the most wonderful way possible.
Inspirational family quotes are some of the most famous family quotes there are. Family inspirational quotes tend to come up during family ceremonies, special birthday celebrations, and church recognition of family. Even Disney family quotes have their charm and are quite inspirational. Quotes about family strength may inspire you to keep trying, even when times are hard.
Menachem Begin: Peace is the beauty of life. It is sunshine. It is the smile of a child, the love of a mother, the joy of a father, the togetherness of a family.
Brad Henry: Families are the compass that guides us. They are the inspiration to reach greater heights and our comfort when we occasionally falter.
Josiah: Think of your family today and every day thereafter, don't let the busy world of today keep you from showing how much you love and appreciate your family.
Michael J Fox: Family is not an important thing, it's everything.
Lee Iacocca: The only rock I know that stays steady, the only institution I know that works, is the family.
Winston Churchill: There is no doubt that it is around the family that all the greatest virtues, the most dominating virtues of humans, are created, strengthened and maintained.
Esha Gupta: You need a strong family because, at the end, they will love you and support you unconditionally.
George Santayana: The family is one of nature's masterpieces.
Albert Einstein: Rejoice with your family in the beautiful land of life.
Mother Theresa: What can you do to promote world peace? Go home and love your family.
Family Bonding Quotes
Family bonding quotes are often hilarious, but they can be sweetly sentimental, too. We bond with our family in so many different ways! From shared holidays, vacations, ceremonies, parties and rites of passage to the simple act of everyday living, we can draw closer to our family as we spend time together.
Family time quotes remind us of those special times we purposely spend together solely for the purpose of building a better family. We may remember family loyalty quotes of special love my family quotes that were read or spoken for the first time during family time. Family first quotes can promote unity within this small social unit. What quotes for the family would you bring to family time?
Barbara Bush: I think togetherness is a very important ingredient to family life.
Elliot Erwitt: I enjoy nothing more than spending time with my loved ones, young and old, and at least once a year we get together for a formal family photograph.
Kevin Alejandro: I absolutely love spending time with my family.
Reba McEntire: I don't think quantity time is as special as quality time with your family.
Domhnail Gleeson: Going home, spending time with family. I feel they're my friends as well, all of them. I look forward to meeting any one of them for a coffee, and when we all get together, I just love it.
Holiday Family Quotes
Holiday family quotes are usually filled with warmth, happiness, and humor. Christmas family quotes and Thanksgiving family quotes seem to be the most popular holiday quotes.
Merry Christmas Family Quotes
Christmas quotes about family are often found on beautiful Christmas cards. You may have your own family Christmas quotes, too. If you're planning a Christmas gathering, plan to spend part of the family time sharing Christmas quotes for family fun.
Christina Applegate: I love Christmas. I really do love Christmas. I love being with my family and I love snow. I love the music and the lights and all of it.
Joel Osteen: Christmas is the perfect time to celebrate the love of God and family and to create memories that last forever.
Caroline Kennedy: It's true, Christmas can feel like a lot of work, particularly for mothers. But when you look back on all the Christmases in your life, you'll find you've created family traditions and lasting memories. Those memories, good and bad, are really what help keep a family together over the long haul.
Toni Collette: I love holidays. It's such a wonderful time for the whole family to be together and not have to worry about schedules and that kind of thing.
Monica Johnson: During the holiday season, Christmas specifically, it can be hard to be away from family and friends.
Amy Adams: I find it's the simple things that remind you of family around the holidays.
Malaika Arora Khan: For me, the spirit of Christmas means being happy and giving freely. It's a tradition for all the kids in the family to help Mom decorate the tree. Christmas is all about family, eating, drinking, and making merry.
Happy Thanksgiving Quotes for Friends and Family
Have you ever considered what kinds of Thanksgiving quotes family time might include? If there's one holiday that merits family quotes, it's Thanksgiving. You can suggest everyone bring Thanksgiving family quotes to family time, so you can all share them together. Then, write down your full list of family Thanksgiving quotes everyone has contributed. Here are a few to get you started.
Irina Shayk: Nothing is better than going home to family and eating good food and relaxing.
Oprah Winfrey: Be thankful for what you have; you'll end up having more. If you concentrate on what you don't have, you will never, ever have enough.
William Arthur Ward: Gratitude can transform common days into thanksgivings, turn routine jobs into joy, and change ordinary opportunities into blessings.
Al Green: I'm thankful for every moment.
Henry David Thoreau: I am grateful for what I am and have. My thanksgiving is perpetual.
Nigel Hamilton: Thanksgiving is a time of togetherness and gratitude.
Mark Shriver: I miss both of my parents terribly every day, but especially as we approach Thanksgiving. We always came together as a family for that holiday, playing capture the flag and touch football and laughing a lot.
Quotes about Family Dysfunction
Quotes about family problems aren't always pleasant, but they're usually memorable. This is especially true if the dysfunctional family quotes apply to your family. You may bristle when you hear toxic family quotes, more because of the situation you're in than because of the quote itself. Family betrayal quotes sting most when someone in your family has betrayed you. Broken family quotes bring sadness when a child you love is a child of divorce. Although family dysfunction quotes may be hard to hear, they can be very instructive and can help open the door to communication and healing.
Mitch Alborn: All parents damage their children. It cannot be helped. Youth, like pristine glass, absorbs the prints of its handlers. Some parents smudge, others crack a few shatter childhoods into jagged little pieces, beyond repair.
Milton R. Saperstein: Bringing up a family should be an adventure, not an anxious discipline in which everybody is constantly graded for performance.
Unknown: We cannot destroy kindred: our chains stretch a little sometimes, but they never break.
Arundhati Roy: This was the trouble with families. Like invidious doctors, they know just where it hurt.
Ugo Betti: I think the family is the place where the most ridiculous and least respectable things in the world go on.
Marian Wright Edelman: If you as parents cut corners, your children will, too. If you lie, they will, too. If you spend all your money on yourselves and tithe no portion of it to charities, colleges, churches, synagogues, and civic causes, your children won't either. And, if parents snicker at racial and gender jokes, another generation will pass on the poison adults still have not had the courage to snuff out.
Isaac Rosenfeld: In every dispute between parent and child, both cannot be right, but they may be, and usually are, both wrong. It is this situation which gives family life its peculiar hysterical charm.
Christopher Paolini: Those whom we most love are often the most alien to us.
Entertaining Family Quotes
As promised, the hilarious family quotes are up next, although some of the following funny family quotes won't send you into a fit of laughter. These few are only cute family quotes that will make you smile. Other family quotes are so hilarious you'll find yourself posting them on Facebook with a tag of ROFL.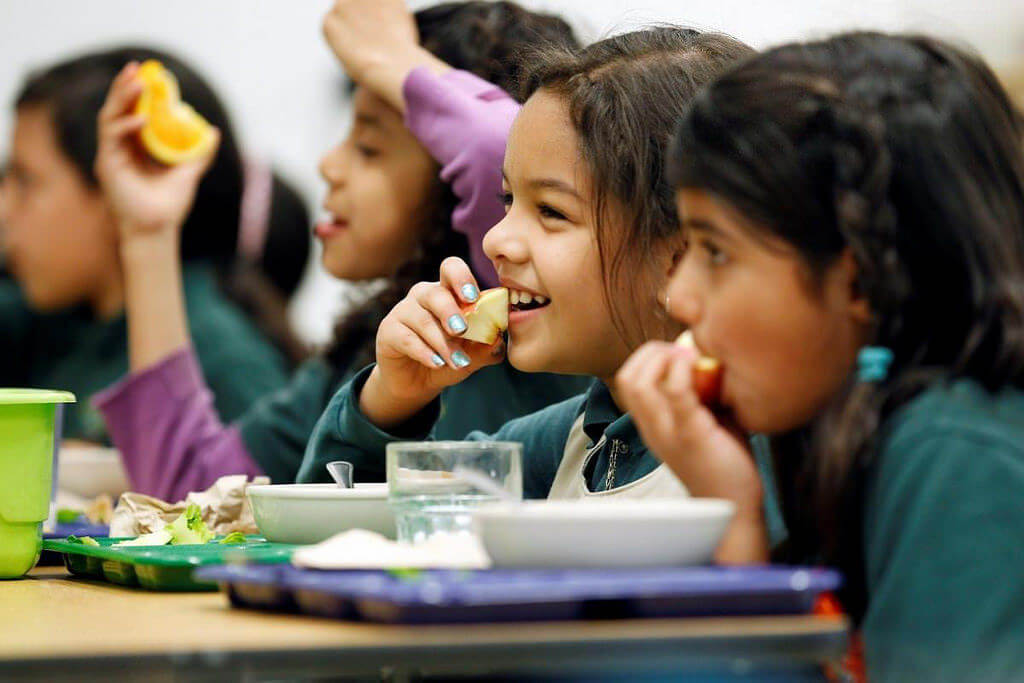 Source: flickr.com
What makes family quotes funny, anyway? Perhaps it's because they're so outlandish it's hard to believe they aren't fake family quotes. On the other hand, some of these quotes come directly from real life, and when you know that, they're even funnier. Funny Family Guy quotes are some of the raunchiest, but one thing that makes them so humorous is that you can imagine members of your family saying them. Here are few funny quotes about family. Enjoy!
Harry S. Truman: I have found the best way to give advice to your children is to find out what they want and then advise them to do it.
Rick Riordan: Families are messy. Immortal families are eternally messy. Sometimes the best we can do is to remind each other that we're related for better or for worse and try to keep the maiming and killing to a minimum.
Johnny Depp: If someone were to harm my family or somebody I love, I would eat them. I might end up in jail for 500 years, but I would eat them.
Francis Bacon: Important families are like potatoes. The best parts are underground.
George Burns: Happiness is having a large, loving, caring family in another city.
Rodney Dangerfield: I looked up my family tree and found out I was the sap.
Marge Kennedy: Soup is a lot like a family. Each ingredient enhances the others; each batch has its own characteristics, and it needs time to simmer to reach full flavor.
Penelope Lombard: My family is really boring. They have a coffee table book called Pictures We Took Just to Use Up the Rest of the Film.
George Carlin: The other night I ate at a real nice family restaurant. Every table had an argument going.
Phyllis Diller: Always be nice to your children, because they are the ones who will choose your rest home.
Jerry Seinfeld: Having a two-year-old is like having a blender that you don't have the top for.
Erma Bombeck: In general, my children refuse to eat anything that hasn't danced in television.
Sam Levenson: The reason grandparents and grandchildren get along so well is that they have a common enemy.
W.C. Fields: All the men in my family were bearded, and most of the women.
Cary Grant: Insanity runs in my family. It practically gallops.
Jerry Seinfeld: Nothing in life is fun for the whole family. There are no massage parlors with ice cream and free jewelry.
Emo Philips: When I was 10, my family moved to Downer's Grove, Illinois. When I was 12, I found them.
Funny Family Guy Quotes
Peter Griffin, Family Guy: Remember how you wanted that new wedding engagement ring? Well, I got a horse.
Stewie Griffin, Family Guy: I say, Mother, this hotdog has been on my plate for a full minute and it hasn't cut itself.
Chris Griffin, Family Guy: My dad is smarter than your dad. Meg Griffin: We have the same dad, idiot. Chris: Yeah, but mine's smarter.
Lois Griffin, Family Guy: What's going on down here? Stewie: We're playing house. Lois: But that boy's all tied up! Stewie: Roman Polanski's house.
Collecting Family Quotes from Your Own Life
Do you love family quotes? If so, why not record your own I love my family quotes scrapbook? You can interview family members and list their quotes under 'My Family Quotes." You can add photos of family members and caption them with family pictures quotes. Or, you can always download family quotes images from the internet to illustrate them or provide a pretty backdrop. If you have a wonderful family or you're trying to learn more about your family, this can be a very exciting project for you.
What to Do When Family Quotes Bring You Down
If your family isn't what you wish it was, maybe the family isn't everything quotes would appeal to you more right now. It's totally understandable if you're sarcastically thinking, 'Yeah, F is for family quotes." Or, if you're a little more outspoken, you might be thinking 'Fuck family quotes!'
No matter what words you say, the pain and disappointment of having a family that doesn't meet your physical and emotional needs can be unbearable. However, you can address your family problems through family therapy. If you're the only one willing to admit your family has problems, you can still benefit from individual therapy to deal with your difficult family situation.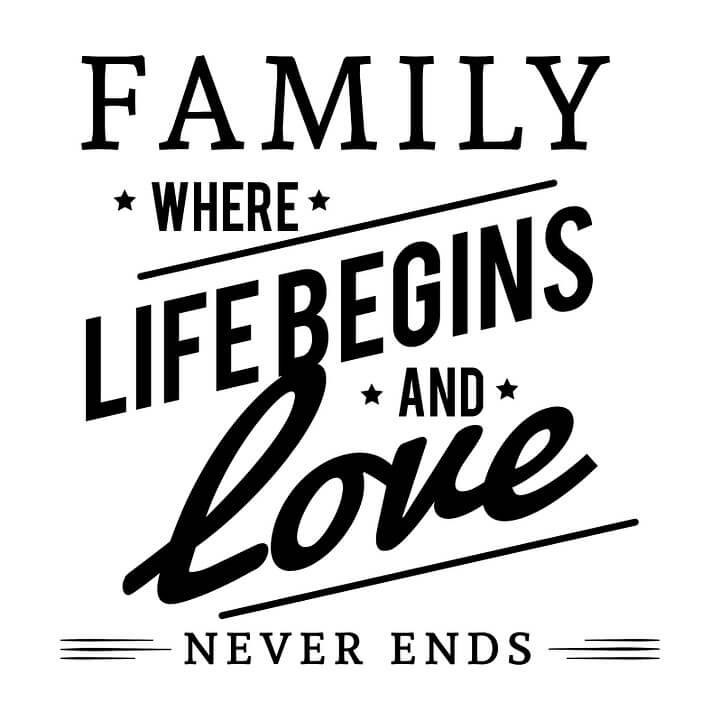 Source: pixabay.com
Licensed counselors are available at BetterHelp.com, ready to help you deal with family issues and help you heal from the pain you've suffered in a dysfunctional family. It's fast and easy to get started. Before long, you'll choose the family quotes you want to live by in your present family or a family you might have in the future.
---
Previous Article
Dysfunctional Family: What It Is And What It's Like To Grow Up In One
---
Next Article
Does My Family Need Family Counseling and Where Can We Go to Get It?
---
The information on this page is not intended to be a substitution for diagnosis, treatment, or informed professional advice. You should not take any action or avoid taking any action without consulting with a qualified mental health professional. For more information, please read our
terms of use.