Reactive attachment disorder (RAD) is a condition that is typically seen in infants and children. Reactive attachment disorder and RAD symptoms are believed to develop during infancy and early childhood if a child is unable to form a secure attachment with a caregiver, often because of unmet physical or emotional needs. Bonds of attachment to caregivers begin in infancy and usually broaden as the child learns to develop emotional attachments with other family members, such as grandparents or siblings. However, if a child does not experience a normal bond with a caregiver, or if physical needs such as food and shelter are not met, they may be at risk of developing RAD. As a result, the child may not turn to a caregiver for love, comfort, or protection.
Although RAD is observed more often in children under five years of age, it can persist into adolescence and even adulthood if left untreated. Fortunately, reactive attachment disorder can be treated in both children and adults. Treatment should be implemented as soon as symptoms are noticed and a diagnosis is confirmed.
Criteria for Reactive Attachment Disorder
According to the Diagnostic and Statistical Manual of Mental Disorders (DSM-V), the criteria for diagnosing someone with reactive attachment disorder include:
The presence of persistent social and emotional disturbance
A consistent pattern of inhibited, emotionally withdrawn behavior toward adult caregivers
A pattern of extremes of insufficient care
The child has a developmental age of at least 9 months
The disturbance is evident before the age of 5 years
The criteria for autism spectrum disorder is not met
There Was Trauma In My Childhood - Do I Have Reactive Attachment Disorder?
Understanding The Facts
Reactive attachment disorder affects the development of healthy bonds. It causes individuals to believe they must provide for themselves, even if they don't have the means or knowledge to do so. Individuals with reactive attachment disorder experience difficulty forming stable relationships. Their inexperience with receiving genuine love and affection makes them less likely to show compassion or empathy toward others.
Symptoms Of RAD
Have you ever met a person who seems to lack any desire or ability to connect with others? Was it a child who seemed unconcerned about the absence of familiar people or caregivers? Perhaps you know an adult who has had a history of troubled relationships and seems to prefer being alone than with others. Although some people naturally prefer to be independent, there are times when a lack of ability to connect with others or form healthy relationships can signal the presence of a mental health disorder known as reactive attachment disorder.
Reactive attachment disorder usually involves a broad range of symptoms and is often called an condition of "extremes." A person with reactive attachment disorder may live what appears to be a superficial or imaginary life. They are generally unable to express their true emotions and may isolate themselves from others to prevent feeling embarrassed or hurt. They may show signs of hostility or aggression toward others, which can negatively impact their ability to develop healthy relationships.
The attachment issues that children with RAD experience typically develop because they were not provided for, either physically or emotionally, early in life. Children with RAD often find it difficult to trust any adult to provide for or protect them. Their behavior may involve manipulation, stealing, lying, aggression, or impulsiveness. These appear to be coping mechanisms that make them feel safe. If left untreated, symptoms can extend far beyond early childhood.
Parents of children with RAD often struggle with feelings of guilt or helplessness. Without therapeutic approaches and a responsible caregiver to provide for the emotional and physical needs of the child, symptoms of RAD can worsen over time. Adults with reactive attachment disorder have difficulty experiencing complex emotions like empathy, trust, compassion, and remorse. Therefore, they generally have a harder time developing healthy relationships.
Adults with RAD often deny personal responsibility for their behavior and resort to the lies and manipulative behavior they learned in childhood. It's not uncommon for adults with reactive attachment disorder to feel helpless, hopeless, or anxious because they often believe others blame them for their inability to connect with or relate to them. Anger, isolation, and insecurities can lead adults with RAD to resort to risk-taking and negative addictive behaviors, including alcoholism, substance use, or dependence on gambling or pornography. What may appear to be a personality flaw actually has a deep-rooted source, and it's important to recognize that help is available, even later in life.
Types of RAD and Their Symptoms
The symptoms of reactive attachment disorder are typically divided into two sub-categories: avoidant (inhibited) attachment disorder and ambivalent (disinhibited) attachment disorder. Avoidant attachment disorder is characterized by wanting a high level of independence and autonomy. Even if a person with avoidant RAD needs help, they may believe they are not vulnerable to the feelings that are generally associated with attachment to others, may deny needing close personal relationships with others, and may even view relationships as unimportant altogether.
Symptoms of avoidant reactive attachment disorder include:
Compulsive self-reliance
Preference to working or playing alone
Tendency to be overly critical of others
Oversensitivity to blame
Self-criticism
Lack of belief in the idea of a truly romantic relationship
Belief that they are unlovable
Avoidance of intimacy
Ambivalent reactive attachment disorder results from unhealthy attachments usually associated with an unpredictable or unstable home life during early childhood. Children who are not nurtured and who do not learn how to respond appropriately to others or situations may detach from their emotions and cease forming any type of emotional attachment.
Symptoms of ambivalent reactive attachment disorder include:
Tendency to idealize others
Jealousy
Difficulty developing or maintaining healthy or long-term relationships
Overdependence on relationships
Depression
Possessiveness
Feeling unlovable or undesired by others
Treatment For Reactive Attachment Disorder
Early intervention appears to improve the outcome of treatment for people with RAD. The primary goal of treatment is to stop the cause of attachment disruption and offer an atmosphere that is conducive to developing healthy attachments. Children with reactive attachment disorder should be provided with a stable and safe living environment and efforts to develop positive interactions with parents and caregivers can help strengthen the child's attachment ability.
Adults with reactive attachment disorder may experience sadness and fear of the unknown. Although they may not admit it or may appear to hide behind their attachment issues, these adults often crave love and affection from others. However, their inability to form healthy attachments often causes them to avoid reaching out. Because adults with RAD have trust issues as well as difficulty connecting with their own emotions, talk therapy is frequently a first step in treatment.
How Can You Evaluate Reactive Attachment Disorder In Adults Or Children?
The DSM-V criteria describe the symptoms common in people of all ages with RAD. Although there is no specific diagnostic test for RAD, thorough psychiatric evaluation can tell clinicians much about whether an adult or a child has the disorder.
The Connection Between RAD And "ACEs Too High"
The "ACEs Too High test," a straightforward questionnaire that scores the impact of toxic stress, reveals information about the effects of adverse childhood experiences, which can help diagnose reactive attachment disorder. The acronym ACE stands for "adverse childhood experience," such as abuse, trauma, or neglect. ACEs can harm a developing brain, though the symptoms are sometimes delayed until adolescence or adulthood. The higher an individual's ACEs score, the greater the risk of serious health problems like chronic disease, mental illness, or violence.
A licensed therapist can assess your ACEs score when evaluating potential symptoms of RAD. The goal in the early stages of treatment is to gather as much information as possible to find the right individualized treatment plan.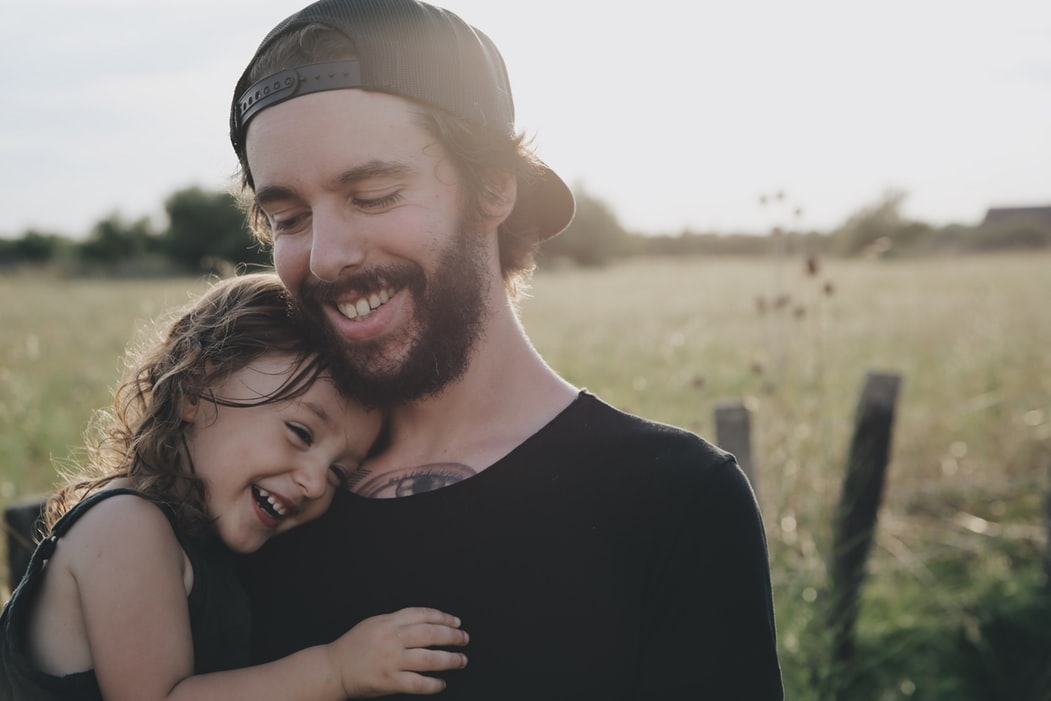 Ways To Cope With RAD
If you someone you or someone you know has RAD, it can feel overwhelming and stressful. At times, you may feel angry or hurt. Implementing measures to cope with the symptoms may help make life less stressful. Here are some steps you can take:
Practice Stress Management. For example, learning meditation techniques or practicing yoga can help you relax and relieve feelings of being overwhelmed.
Acknowledge Your Feelings. Recognize that feelings of frustration, anger, grief, loneliness, and more are reasonable responses to dealing with RAD. Your emotional reactions are valid, and you don't need to hide them, especially from a trained mental health professional.
Practice Self-Care. Taking care of yourself is an important approach to dealing with any mental health issue, including RAD. Do your best to make sure you are sleeping enough, getting enough to eat, and taking time to do things you enjoy. These steps will give you energy as you heal.
Pursue Physical Activities Regularly. Exercise releases endorphins in your brain to produce positive feelings. Clearing your thoughts through physical activity can help you feel more emotionally peaceful as well as physically healthier.
Educate Yourself. When it comes to mental health issues, knowledge really is power. Talk to a counselor or mental healthcare provider. Consider joining a support group for people who have RAD or for their loved ones.
Develop A Support System. Build a base of trusted loved ones in whom you can confide. If you're struggling with tough emotions, reach out to one of them and share your feelings. This will help relieve pressure and make you feel more supported.
Conclusion: RAD And Online Therapy
If you think you may have developed an insecure attachment style as a result of trauma, neglect, or other difficulties early in life, please know that you are not alone, and attachment issues are absolutely not your fault. Regardless of whether you currently have a supportive partner, the single most important thing you can do for yourself if you are experiencing symptoms of any attachment disorder is to seek professional help. A recent peer-reviewed study found that psychotherapy can decrease attachment anxiety while increasing attachment security, and you deserve to experience strong feelings of security and attachment in your life. Online therapy, like the services provided by BetterHelp, can be a great way to approach treatment for an attachment disorder.
There Was Trauma In My Childhood - Do I Have Reactive Attachment Disorder?
One of the best features of online therapy with BetterHelp is its flexibility. You will not have to confront any feelings of anxiety about making it through traffic to get to an in-person appointment on time when you can meet from the comfort of your own home on your schedule. A licensed counselor will work with you in whatever format is most comfortable for you—video chats, phone calls, emails, or text messages—to give you greater feelings of control and support. As your therapist helps you to develop self-esteem, self-worth, and self-confidence through confidential sessions, you can return to your home life, workplace, and social life with renewed hope and attachment security. Here are some reviews of BetterHelp counselors from other individuals who have found support for attachment issues.
Counselor Reviews
"Baruch has been helping me sort out issues in dealing with my elderly father who was distant, very critical, and emotionally unavailable during my childhood and beyond. My father is currently verbally abusive to me and other family members in many instances. Baruch is wonderful. He has helped me with concrete and practical suggestions to help me deal with the immediate situation with my father and also more in-depth analysis of the whys and wherefores of the past… I felt immediately at ease with Baruch at our first session. He is an amazing listener and responds with such clarity and insight. In just a few sessions, he has helped me greatly. Highly recommend!"

Mary helped me to overcome my terrible childhood which still affected me. She helped me trust my judgement, build confidence and gave me the knowledge to identify toxic people before they affect my life, I am forever grateful for that.

FAQs: Reactive Attachment Disorder And Symptoms
What Are The Symptoms Of Reactive Attachment Disorder?
Common indications of RAD include:
Difficulty showing care or affection toward others. This applies to both strangers and family.
Lack of demonstrated remorse for negative behaviors, even after explanation of why the behaviors were problematic.
Anger issues, including tantrums or rage, passive aggression, or holding grudges.
Difficulty with impulse control.
Aversion to physical touch.
If you observe these in yourself or in someone else, particularly a child in your care, it is important to seek treatment from a licensed mental health professional. Help is available.
Does Reactive Attachment Disorder Go Away?
RAD isn't a phase and will not go away on its own. Also, RAD may be present alongside another mental health disorders or medical diagnosis, such as bipolar disorder, eating disorders, or autism spectrum disorder. Therapy is essential to long-term treatment, management of symptoms, and recovery.
When Does Reactive Attachment Disorder Begin?
RAD begins when an infant or young child does not develop a bond with their caregivers due to unmet physical or emotional needs.
What Is The Best Treatment For Reactive Attachment Disorder?
Treatment for RAD consists of a collaborative effort between the person experiencing symptoms, their therapist, and their loved ones. It can also include medical professionals. The person needs to remain in a safe environment and receive caring, consistent support from loved ones.
During childhood, RAD can be treated through counseling and therapy, as well as monitoring a child's development. Additional interventions may be required. Attachment is the deep emotional bond between child and caregiver, and rebuilding or creating that bond after infancy can be a long, challenging process.
How Do You Support A Loved One With Reactive Attachment Disorder?
If someone you love has RAD, you can help. Here are some tips.
Provide a safe, supportive environment for them that includes accountability. Encourage them to develop trusting bonds and not rely on constant contact.
Read more about attachment disorders in order to understand their behaviors and fears better. Keep in mind that they may show indications of another mental health disorder and will need your support, not your judgment.
Take care of yourself as well. Recognize and adhere to the boundaries that will enable you to care for your loved one without neglecting your own needs.
Seek help from a therapist. A licensed professional can provide you with support as you care for your loved one, as well as help to make sure that you are not developing codependency.
What Are The Four Attachment Styles?
The four attachment styles are secure, avoidant, anxious, and anxious/avoidant.
Secure refers to someone who has low levels of anxiety and avoidance. When they are in a relationship, they are able to develop intimate bonds and are not preoccupied by fears of rejection.
Avoidant means that someone is not anxious, but they avoid people. They are never in a relationship for long because they prefer independence. Someone with avoidant attachment can keep a cool head, but it may be hard to achieve a deep or lasting relationship with them.
Anxious refers to someone who wants a relationship but is insecure. They may struggle with paranoia or clinginess surrounding their close relationships, and unfortunately this fear can often take a toll on the very relationships they want to preserve.
Finally, anxious/avoidant refers to someone does not want to get close to anyone else due to anxiety and inability to develop intimate bonds. This type of attachment style usually has the most severe negative impact upon relationships.
Is RAD A Mental Illness?
Reactive attachment disorder (RAD) is considered a mental disorder in the medical field. While the terms "mental illness" and "mental disorder" are used interchangeably, some may consider it to be different from a mental illness due to the fact that it is a disorder of behavior with a clear cause.
What Is Attachment Theory In Child Development?
Attachment theory explores the bonds between an adult caregiver and a young child. A caregiver's behavior toward a child can influence how the child attaches themselves to others. Attachment theory was first developed by John Bowlby, a psychiatrist who treated children and observed the behaviors of children who were not attached.
What Does Attachment Disorder Look Like In Adults?
In adulthood, attachment disorder can present in many different ways. You may know someone who has an attachment disorder; you might observe that they struggle to maintain close or long-term relationships, that they keep to themselves, or are anxious about being rejected. These are common behaviors among people with attachment disorders, but they may also be distinct personality traits.
How Do You Help A Child With Reactive Attachment Disorder?
If a child in your life has been diagnosed with RAD, you can help by ensuring that they have a safe, secure place to live. You can also help by providing unconditional support and love over a long period of time and by remaining in their life as a dependable, caring adult. You should pursue therapy, both as a treatment for the child coping with RAD and as an additional support system for you while you provide care to your child.
How Is RAD Diagnosed?
There is no specific test for RAD. First, a primary care physician in the medical field will look for physical indications and ask for a medical history. Neuro-imaging or blood tests may be able to rule out other disorders.
The doctor may then refer the child to a psychiatrist or psychologist who can conduct interviews and observe behaviors in order to diagnose RAD.
What Is Attachment Trauma?
This is a childhood disorder that makes it difficult to form attachments. Usually children with attachment trauma develop the disorder due to the lack of care. For example, children with attachment trauma may have been ignored by their parents. This can make forming bonds harder.
How Does Insecure Attachment Affect Adulthood?
Usually, a person with negative attachment experiences that are left untreated will struggle with interpersonal relationships and their self-esteem in adulthood. For instance, someone without secure attachment may come across as clinginess—when they are overly dependent on a partner—or in the form of anxiety, when they are suspicious of everything their partner does.
Someone without secure attachment may not be able to commit to relationships. They may be dismissive of close relationships, and this mentality can affect their careers, too.
How Do You Develop A Secure Attachment Style?
Children with attachment issues may grow up without any secure attachment. If this happens to you, you may wonder how you can improve your own attachment style. Here are some suggestions:
First, try to surround yourself with people who will provide secure attachment, but won't enable you. Be aware of your behavior, and use mindfulness, meditation, and cognitive behavior therapy to reduce the thoughts and sensations associated with your attachment style.
Work on developing your own self-esteem and confidence, too. Try new things that are a little out of your comfort zone, confide in friends who have been kind, dress in ways that make you feel good about yourself, find physical activities that help you feel physically healthy, and be gentle and patient with yourself.
Finally, another important thing to do when dealing with childhood attachment issues as an adult is to seek help from a therapist. Attachment issues can be very hard to treat by yourself. A therapist can help you find ways to form better bonds and help you change your style of attachment.
How Do Attachment Styles Affect Relationships?
Different attachment styles can affect relationships in different ways. Let's discuss both secure attachment and insecure attachment, and how these styles can hurt or help your relationship.
Secure refers to someone who has low levels of anxiety and avoidance. Secure attachment means that you're able to communicate with your partner clearly and be able to function without them nearby. Secure attachment generally sets up a relationship to be healthy.
Anxious refers to someone who wants a relationship but is insecure. You may struggle to communicate feelings of paranoia or dependence to your partner, and unfortunately this fear can take a toll on relationships.
Avoidant means that someone is not anxious, but they avoid people. This form of attachment involves full independence and the dislike of being someone's partner. Someone with avoidant attachment may be distrustful of any relationship. While independence can be a positive attribute, too much independence due to lack of attachment can end up backfiring later in life.
Finally, anxious/avoidant refers to someone does not want to get close to anyone else due to anxiety and inability to develop intimate bonds. Someone with an anxious/avoidant attachment style is afraid of being abandoned or rejected. They may be extremely clingy or suspicious of everything their partner does. People with these attachment issues may need constant reassurance, and this style can have a severe negative impact upon relationships.
While negative attachment issues can be hard to address, though, they do not necessarily mean a relationship is doomed. If both people in the relationship work together, the person with RAD may be able to develop a more secure attachment.
Conclusion
Reactive attachment disorder does not have to control your life. If you or someone you know is experiencing symptoms of RAD, reach out for professional, medical help. Many resources can provide you with the tools you need to manage RAD and begin to form healthy attachments and relationships with others. Take the first step today.