What is Friendship Day And How Is It Celebrated?
By: Danni Peck
Updated May 07, 2021
Medically Reviewed By: Prudence Hatchett, LPC, NCC, BC-TMH
Have you ever been in a situation when someone said, "Happy Friendship Day!", and you thought to yourself: "What the heck is a 'Friendship Day'?" Well, Friendship Day is exactly what it sounds like: a day for celebrating your friendships.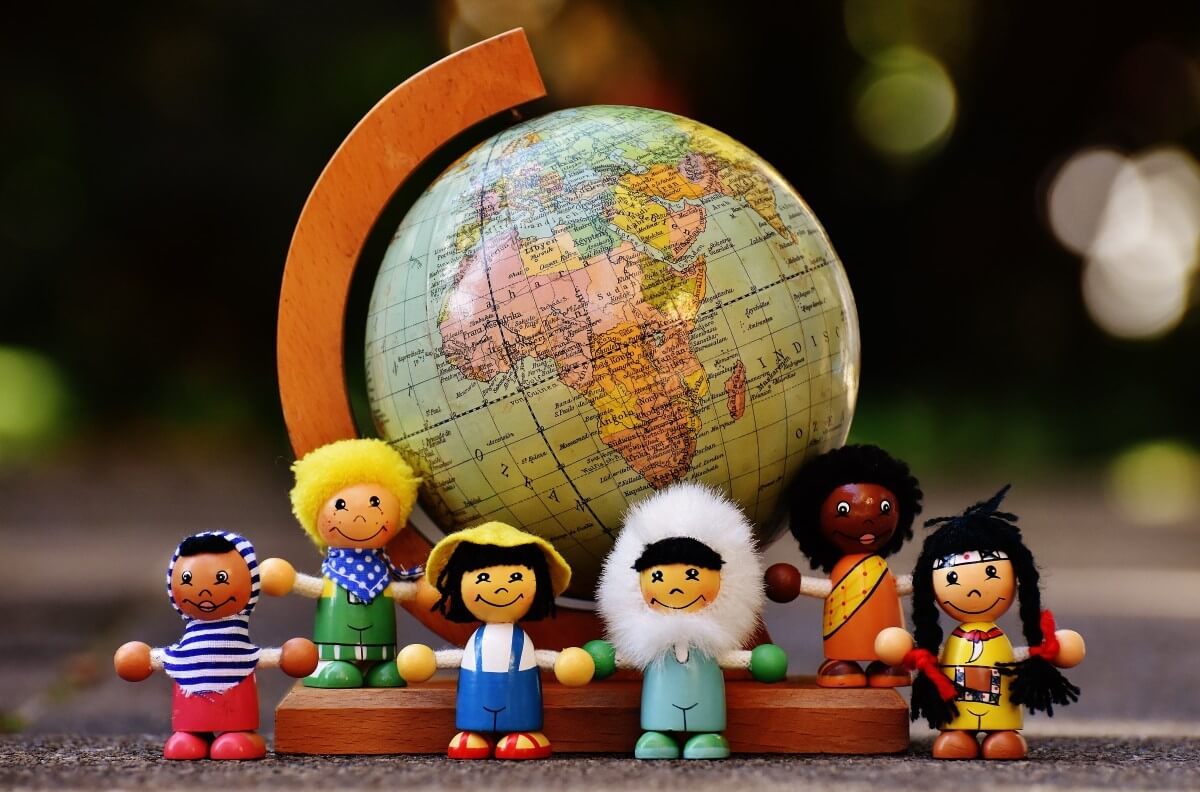 This website is owned and operated by BetterHelp, who receives all fees associated with the platform.
Source: pxhere.com
The History Of Friendship Day
The concept of a national friendship day was created back in 1930 by Joyce Hall, the founder of Hallmark Cards, Inc. You're probably thinking, "Oh, so this is just another one of those holidays that was created for the sole purpose of selling more greeting cards," and you're not alone. In fact, the Greeting Card National Association had initially tried to promote the idea of Friendship Day back in the 1920s, but customers were not buying it, saying it was too obvious a gimmick.
While some people in the U.S. acknowledge Friendship Day, the idea has largely died here. Social media has revived the holiday a bit, though, as people enjoy sharing friendship day images with each other on sites like Instagram and Twitter. As for friendship day videos, Facebook and Pinterest are also popular sites for sharing pictures dedicated to celebrating Friendship Day with one's friends.
The holiday is a bigger hit in Asia, India, and parts of South America than it ever was in the United States, making "Friendship Day" far more of an "International Friendship Day" than a "National Friendship Day."
When Is Friendship Day?
The official date of Friendship Day is as controversial as its inception. Initially, Hall had intended for the holiday to be celebrated on August 2. Then, for a while, the date was changed to the first Sunday in August. However, the World Friendship Crusade tried for years to convince the United Nations to change the date to July 30. Finally, on July 27, 2011, the United Nations General Assembly acquiesced, making July 30 the official date of Friendship Day.
Despite this, however, the date has still changed from year to year in the U.S. For instance, in 2016 Friendship Day was celebrated on Sunday, August 7, whereas in 2017 Friendship Day was celebrated on August 6.
Ready to be even more confused? The entire month of February in the U.S. has been declared Friendship Month. So, while we may celebrate friendship on one day in August, we can also choose to celebrate it for the entire month of February. Local, national, and international days of celebration often vary, but Friendship Day is one of the simplest and most entertaining examples of the differences upheld by different communities because of different cultures and norms. Countries such as the U.S. might even use different celebration days among states and regional communities.
How People Celebrate Friendship Day
Days before Friendship Day every year, companies roll out their advertising campaigns which are usually geared toward the younger demographic, as teenagers and young adults are more likely to embrace the spirit of the holiday and increase public awareness via social media. While Friendship Day is often celebrated with a flower or friendship bracelet—something small—companies will still try to up sell their more expensive products, urging customers to spend a great deal of money on their friends as the only possible venue to express affection and love.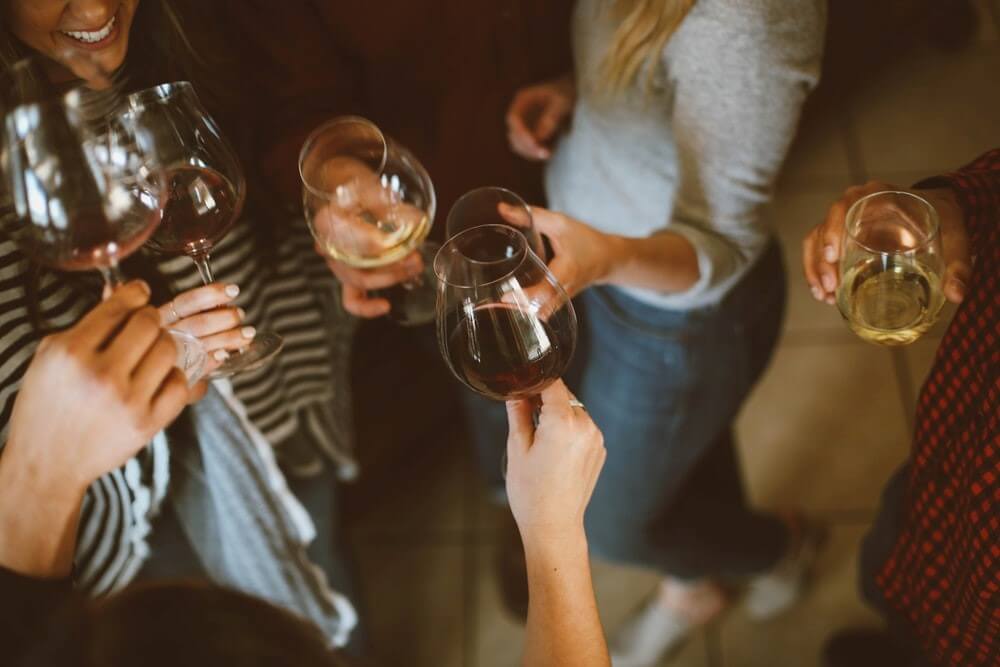 Source: unsplash.com
Restaurants may offer discounts on gift certificates, as might other local vendors. However, instead of these companies' gestures being appreciated, they often backfire, as some people feel they are blatantly commercializing a holiday that is otherwise meant to be more low-key.
Some folks, however, love the idea of hyping up the holiday. Such attention, they feel, can raise awareness of the holiday and perhaps encourage more people to participate in taking one day to honor their friends just the same as they would their mothers, fathers, children, and grandparents. Raising awareness in communities (including through education) is typically seen as a far more preferable means of spreading the joy of Friendship Day, rather than relying upon the marketing campaigns of national food chains and stores. Education and public awareness are often increased for holidays such as Friendship Day through social media, local campaigns, and school or work programs. A workplace might, for instance, encourage employees to let their coworkers know how much their friendship means to them. A school may have an assignment focusing on friendship, along with a craft or project to be given to a trusted friend.
Interesting Facts About Friendship Day
The idea of friendship has been around for thousands of years. Sometimes, friendship can be even more fulfilling than a familial relationship. This is because friends aren't forced to be with you; friends stick with you because they want to, rather than out of a sense of obligation. Because of this, friends may be able to provide you with better support and understanding, clearer communication, and a level of loyalty that is positively unmatched in any other kind of relationship. This is in part why many countries have some sort of celebratory day or recognition of friendship. Friends are important, and virtually every culture recognizes how vital friendship is for a healthy, vibrant, and fulfilling life.
Here are some neat facts about Friendship Day that encourage those who celebrate it to keep doing so in honor of their friends:
Those who celebrate Friendship Day like to do so by exchanging small trinkets as gifts, like wristbands, flowers, or cards. This is a sweet way to acknowledge a friend by promoting a quiet gesture, rather than a grandiose display like that which may be seen on Valentine's Day.
The Beatles' song "With a Little Help from My Friends" was released in 1967 to commemorate the 10th anniversary of International Friendship Day.
In 1998, Winnie the Pooh was declared the official ambassador of Friendship Day by Nane Annan, the wife of Kofi Annan, who was the UN Secretary General at the time.
In 1999 in Memphis, Tennessee, the Kappa Delta Sorority put a new spin on Friendship Day by initiating National Women's Friendship Day, which is celebrated on the third Sunday in September to recognize specifically a woman's female friends.
Studies have shown that friends are a great form of stress relief. When a person has healthy friendships, they are less likely to succumb to illness and disease or, conversely, are more likely to heal faster when they do get sick.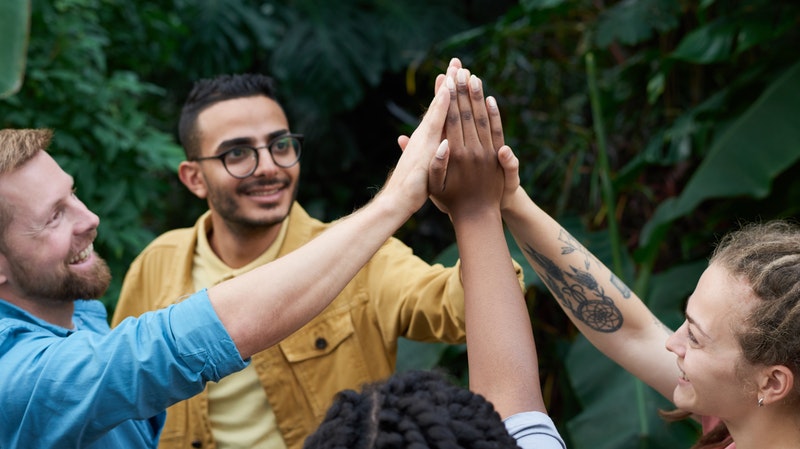 Source: pexels.com
Happy Quotes About Friendship
If you are one of those folks who are interested in celebrating Friendship Day, perhaps you might be interested in finding the perfect Friendship Day quote to post to your friends' social media profiles, whether you do that on the 30th of July when International Friendship Day is recognized, or the 1st Sunday of August when the U.S. recognizes Friendship Day.
Here are some great quotes about friendship that you might consider incorporating into your next post or even as an insert in a Friendship Day card:
"Friends show their love in times of trouble, not in happiness." - Euripides
"The strong bond of friendship is not always a balanced equation; friendship is not always about giving and taking in equal shares. Instead, friendship is grounded in a feeling that you know exactly who will be there for you when you need something, no matter what or when." - Simon Sinek
Sad And Angry Quotes About Friendship
If you are coping with the end of friendship on Friendship Day, then the very holiday itself can make you hurt. Of course, you can feel free to express your discontent on social media, as well. Here are some quotes about a friendship that once was sweet but has since gone sour:
"Depth of friendship does not depend on the length of acquaintance." - Rabindranath Tagore
"To be of good quality, you have to excuse yourself from the presence of shallow and callow minded individuals." - Michael Bassey Johnson
"If you choose bad companions, no one will believe that you are anything but bad yourself." - Aesop, Aesop's Fables
"A bad friend is worse than an enemy, an enemy you can see and avoid, but to detect an insincere friend is hard." - BangambikiHabyarimana, The Great Pearl of Wisdom
Quotes About Missing A Friend
Perhaps you have a really good friend, but you haven't seen them in a long time. Friendship Day may be a great way to show that friend just how much they mean to you. Consider putting one of the following quotes about missing your friend on their profile or in a nice card:
"When I miss you, sometimes I listen to music or look at pictures of you, not to remind me of you but to make me feel as if I'm with you. It makes me forget the distance and capture you." - LeBron James
"Missing someone gets easier every day because even though it's one day further from the last time you saw each other, it's one day closer to the next time you will." - Unknown
"If I had a single flower for every time I think of you, I could walk forever in my garden." - Claudia Grandi
"Good friends are hard to find, harder to leave, and impossible to forget." - Unknown
"Goodbyes are not forever. Goodbyes are not the end. They simply mean 'I'll miss you until we meet again.'" - Unknown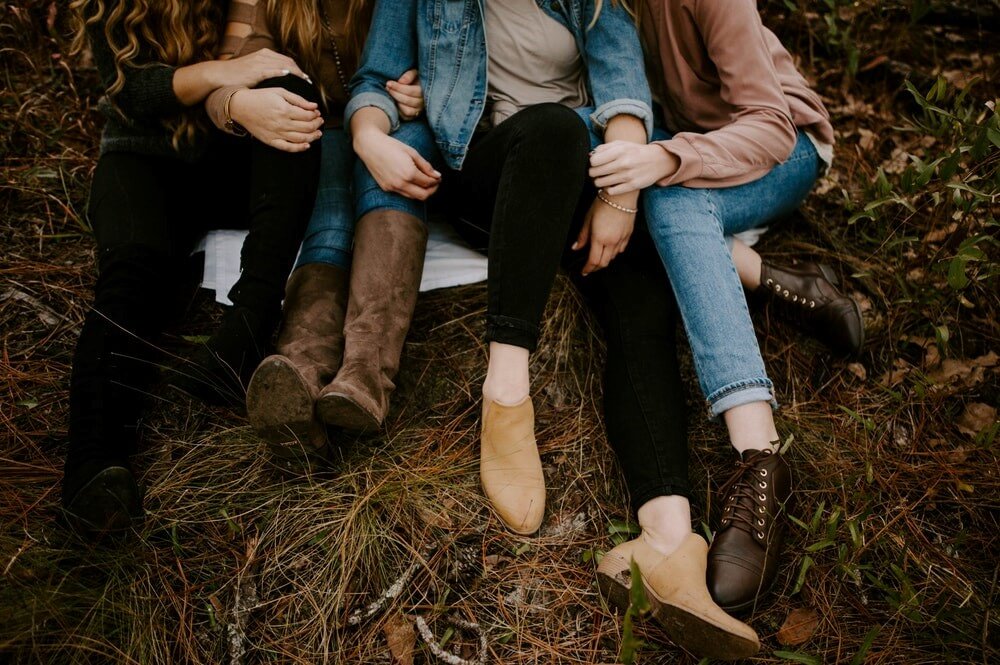 Source: unsplash.com
Quotes About The Death Of A Friend
Friendship Day may be especially difficult for those who are dealing with the death of a close friend. Death is one of the hardest things to go through because it is often difficult to find the right words to express how you are feeling. In this regard, quotes can be immensely helpful. You can memorialize your close friend with a quote in a card to their family, or as a post on your online profile. Here are some quotes you may wish to use:
"Can miles truly separate you from friends… If you want to be with someone you love, aren't you already there?" - Richard Bach
"It takes a minute to find a special person, an hour to appreciate them, and a day to love them, but it takes an entire lifetime to forget them." - Unknown
Interesting in learning more about Friendship Day, including through education, self-improvement, or professional mental health assessment? Contact us anytime, day or night, for more information.
---
Previous Article
What is a Platonic Friendship And Do They Really Exist?
---
The information on this page is not intended to be a substitution for diagnosis, treatment, or informed professional advice. You should not take any action or avoid taking any action without consulting with a qualified mental health professional. For more information, please read our
terms of use.