You're ready to take the leap and get the help you need. But, if you're like so many other people out there in the world, there may be just one thing stopping you: how exactly will you pay for the cost of therapy? One of the considerable benefits of online therapy platforms like BetterHelp is the affordability of membership services. However, you may still wonder, how much does a BetterHelp subscription cost? And, if you need help paying for therapy regardless of the original fee, are there options that can help you cover the price if you decide to work with a therapist through the platform? Today, we will answer those questions and talk about how to get started with BetterHelp and get additional answers to any questions you might have.
Is The Cost Of BetterHelp Worth The Money?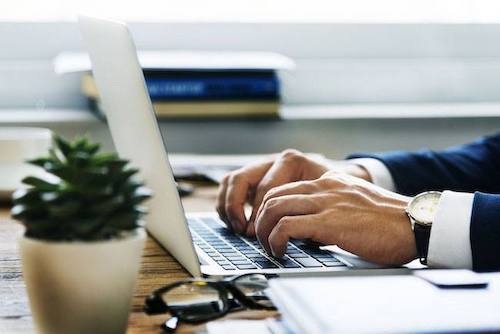 Compared to traditional in-person services, is mental health therapy online efficacious? Various research studies show that the answer is "yes."
One of these studies focused specifically on BetterHelp users. This particular study, which was published by JMIR Publications and led by researchers from the University of California – Berkeley, University of California (UC Berkeley)- San Francisco, and the San Francisco General Hospital, found that "users of BetterHelp experienced significantly reduced depression symptom severity after engaging with the platform."
Still, other studies have found online therapy to be just as effective at treating various issues like depression, anxiety, and PTSD as in-person therapy. For example, the University of Zurich found that those dealing with anxiety and depression experience greater benefits from online therapy over the medium and long term than those utilizing in-person therapy.
If you want to hear from people who have used BetterHelp services personally, you may be interested in looking through these therapist reviews.
How Much Is BetterHelp A Month?
Depending on the online therapy plan you choose through the BetterHelp platform, the cost of your monthly payment may range from $240 to $360. This means the therapy cost breaks down to $60-$90 per week. Your account will not be charged for this cost until you match with a licensed professional counselor, social worker, therapist, or psychologist on the platform. You can connect your PayPal account or use a credit card to pay the cost, convenient options for many people who choose to use the platform. The platform offers financial aid and reduced cost to those who qualify and sometimes offers reduced cost memberships. If you would like help learning more about either of these, please visit the "Contact Us" page.
Is BetterHelp 2021 Worth It?
Over 10,000 people sign up on BetterHelp daily to find a therapist, and there are more than 20,000 mental health professionals who offer talk therapy through the platform. BetterHelp is a great fit for many people who need support. Many studies, such as those referenced above, on various mental health conditions and life concerns alike, show that therapy relieves symptom reduction, lowers stress levels, improves relationships, and more. If you feel at any point in time that the provider you currently work with on the BetterHelp platform is not the right fit, remember that you can switch counselors and start working with someone new. The correct therapeutic match can make a world of difference, and the independent professionals on the platform are diverse individuals with several different specialties and backgrounds.
Is The Price Of BetterHelp Therapy Cheaper Than Regular Therapy?
The cost of therapy differs depending on a wide range of factors, but when compared to the cost of in-person therapy out-of-pocket and in the absence of insurance, the answer is often "yes." Without health insurance, individual therapy sessions may cost up to $200. This makes the cost of BetterHelp plans significantly less expensive. Even better, assistance may be available to help you cover the cost of online therapy through BetterHelp if you need it and qualify. To inquire about fees, cost, or financial aid options for therapy, please use the contact us page or email contact@BetterHelp.com. Note that the platform often runs specials from time to time that may help you cover the cost of therapy.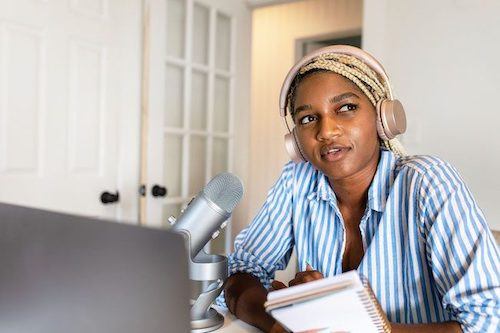 Here are some of the reasons why clients and therapists alike like BetterHelp:
It's easy to get started. You can start the sign-up process now, no matter what day of the week or time of day (or night). You will answer a short, guided series of questions to facilitate a strong therapeutic match. Then, you will hear back within as little as a few hours, or at most, a few days.
The platform takes care of billing. This is positive both for the therapist and the client. Your therapist does not have to take care of billing or paperwork so that they can focus on you and their other clients.
We expand the range of providers you can access. Since you aren't limited to individuals who work in your immediate area, finding a specialist may be easier and faster through the BetterHelp platform may be easier and faster.
It's flexible and convenient. You do not have to commute to remote sessions, but you can also work with your provider to establish a therapy schedule that works for you.
Other advantages of the BetterHelp platform include but are not limited to a secure way to get therapy. Anything you say in therapy will be kept fully private, and the messages sent between you and your therapist or counselor are secured and encrypted via banking-grade, 256-bit encryption. Since safety is a concern for many people, many are happy to find this information.
It's also important to note that the company is deeply committed to helping individuals and communities in need. BetterHelp has donated more than 2,500 months' worth of therapy services to those impacted by crisis or natural disasters. Even just in 2021, we donated over 3,000 months of therapy to a wide variety of communities by working with various non-profits of diverse missions. We have worked with the national alliance on mental illness (NAMI) International, the Malala Fund and Restore Her Voice to support Afghanistan refugees, Sandy Hook Promise, and the OUT Foundation to support LGBTQIA+ athletes.
What's The Cost Of Online Therapy?
BetterHelp is a platform where many mental health professionals come together to offer legitimate therapy. The mental health professionals who offer services on the platform are all 100% independent, and they are not coaches, volunteers, or peer support providers. Instead, they are real psychologists, therapists, counselors, and social workers who have extensive schooling under their belt and must maintain licensure to offer services on the platform. With all of that said, one of the missions of the platform is to make therapy affordable. This is why membership plans start at just $60 per week, with financial aid available for those who qualify.
What Comes With A BetterHelp Subscription?
BetterHelp offers several different therapy plans, so what comes with your subscription depends partially on your plan. With your subscription, you can access live chat sessions, phone sessions, video sessions, and messaging with a licensed professional counselor, social worker, therapist, or psychologist with several special perks or advantages.
Do You Have To Pay Weekly For BetterHelp?
Although membership plan information is often provided weekly, the BetterHelp platform does not bill you every week. Instead, BetterHelp bills weekly sessions every month. This differs from many in-person therapy settings where you may have to pay every time you have a session.
Can You Do BetterHelp Once A Month?
You can do therapy through BetterHelp once a month if you choose to do so. Whether you want to change the frequency of therapy, your therapy time, or the day of the week you receive therapy, the platform strives to make it possible. Talk to your therapist to see what your options are. Additionally, if you need to change the therapist you work with for therapy or cancel services at any time, that process is also simple.
BetterHelp is not affiliated with any religion. However, there are ways to get therapy with someone who practices a particular religion if you choose to do so. If you wish to seek online therapy and prefer to see a Christian counselor, you may consider a platform like Faithful Counseling. You may also be able to get help through a local religious institution. Since there are over 200,000 therapists on BetterHelp, various religious leanings are represented, and it's possible to find one who utilizes religion-based therapy.
Get Started With BetterHelp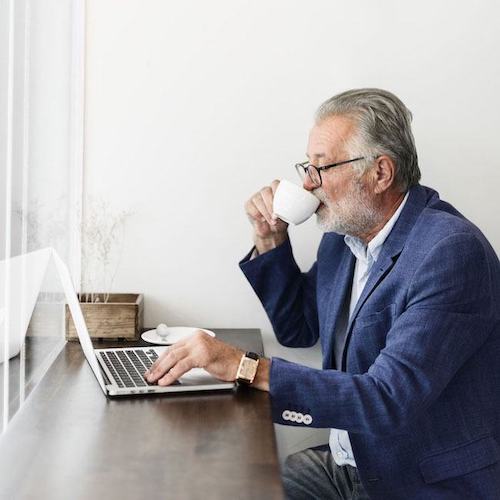 If you're ready to get started with BetterHelp, click here. If you have additional questions that have not been answered in this article, please view our frequently asked questions or FAQ page. You can also contact us using our contact page or email at contact@BetterHelp.com.
If You Are In Crisis –
Therapy is not the same as crisis care. If you need immediate help, please use one of the following resources:
National Suicide Prevention Lifeline: 1-800-273-TALK (8255)
National Hopeline Network: 1-800-784-2433
National Domestic Violence Hotline: 1- 800-799-7233
Crisis Text Line: Text "DESERVE" TO 741-741
Lifeline Crisis Chat (live online messaging): https://suicidepreventionlifeline.org/chat/.
Essential local and community services: 211, https://www.211.org/.
Planned Parenthood Hotline: 1-800-230-PLAN (7526)
National Crisis Line – Anorexia and Bulimia: 1-800-233-4357
GLBT Hotline: 1-888-843-4564
TREVOR Crisis Hotline: 1-866-488-7386
AIDS Crisis Line: 1-800-221-7044
Veterans Crisis Line: https://www.veteranscrisisline.net.
TransLifeline: https://www.translifeline.org (Call 1-877-565-8860)
American Association of Poison Control Centers: 1-800-222-1222
National Council on Alcoholism & Drug Dependency Hope Line: 1-800-622-2255