Can I Afford To Go To Therapy? How Much Does Therapy Cost?
By: Sarah Fader
Updated January 04, 2021
Medically Reviewed By: Kimberly L Brownridge , LPC, NCC, BCPC Counsel The Mind, LLC
Cost of Therapy
How Much Does Therapy Cost?
Paying for therapy or mental health services can be a major challenge for many people. Several mental health professionals provide therapy, and it can be difficult to choose which one to see long term. You may be used to the concept that traditional face-to-face is the only option. But there are many different types of mental health treatment and countless practitioners who provide therapy. Naturally, you may be worried about paying for therapy, or afraid that you can't afford it. If you're interested in therapy, online therapy may be a good option for you. You may be considering whether or not to see an online therapist, and one of the factors is cost. You want to see a counselor, but can you afford it? It's an understandable concern. And you may be surprised at the answer.
There are many different therapy practices, whether they are in-person or online. Whether you are using CBT, DBT, or psychoanalysis (to name a few kinds of therapy), all of these are great therapy options to help your wellbeing. With several different options available, online counseling is exceptionally affordable and a cost effective option, especially compared to in-office therapy. Depending on the plan you choose and how many sessions you sign up for, there are ways to make it work for your budget. Our online counselors here at BetterHelp provide affordable therapy options that support your wellness, including treatment for depression, stress, personality disorders, compulsive disorders, OCD, PTSD, self esteem, sex issues, and stress.
We want to make online counseling affordable. Each type of therapy practice helps you grow as a person. BetterHelp and our mental health counselors strive to make online counseling a pleasant and affordable experience, regardless of your medical advice, diagnosis, or treatment. How much does therapy cost? The cost of therapy ranges from $60 to $80 and is billed monthly. In comparison, going to see an in-person counselor costs an average of $75-$150 per session. You can browse the therapist's profiles and find one who works for your needs. Once you've selected the online counselor for your needs, it's up to them to determine if you're a client they can service.
Therapists choose the clients they service, depending on their needs.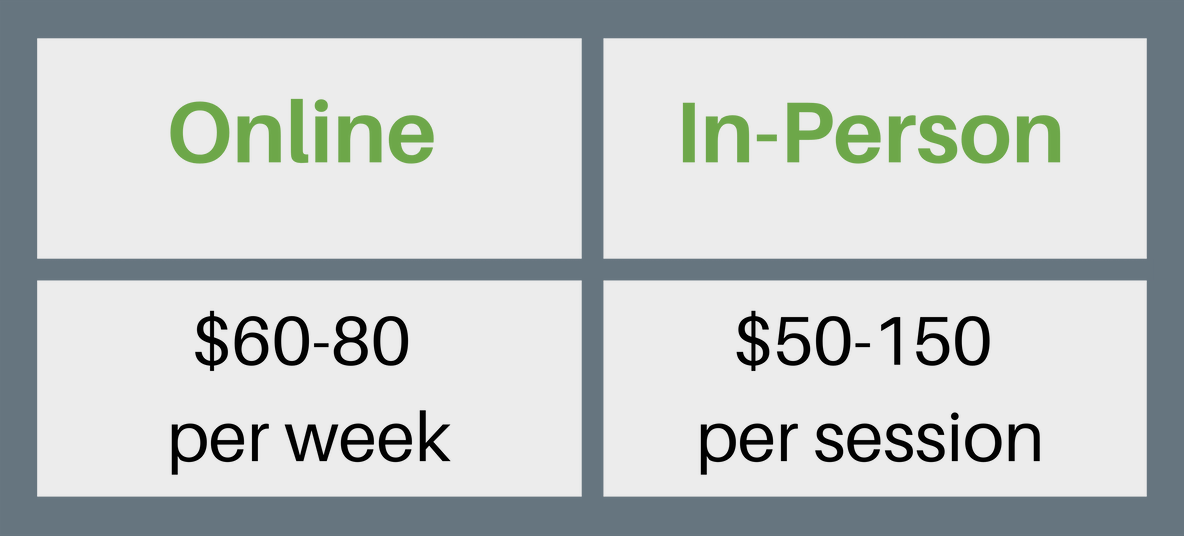 Source: canva.com
It's important to note the costs listed above are averages based on many different counselors and their experience. There is no one definitive answer to, "How much does therapy cost?" We encourage you to access potential therapists' websites so you can see real-time rates. While this involves some time and effort, you will get the therapy you need at a price you can afford.
Therapists typically charge a sizable amount of money per session in private practice. Generally speaking, it's difficult to find traditional or face-to-face therapy that is as affordable as the online therapists at BetterHelp. You can get therapy at a reduced price by choosing online therapy, which is available both in remote areas and expensive cities. If you don't have insurance, you face an added challenge. You may have to go to a low-cost clinic or get on a waitlist to see a therapist. It's not easy. Online therapy/online counseling is a great alternative, and it's convenient-you can benefit from the tools and guidance of a professional without leaving the comfort of your home.
Getting Help Can Be Affordable And Convenient
You may be afraid of going to therapy and not know where to find health resources to locate a provider. One of the issues with finding a therapist is locating one who takes your insurance. Some therapists don't take insurance and claim that they accept out-of-network benefits, in which you'll need to pay upfront and wait for reimbursement. That's not an ideal situation for many people who can't afford therapy fees of over $150 per therapy session, or who don't get paid weekly but have weekly therapy expenses.
It's not always feasible to pay the cost of therapy upfront and wait for the reimbursement. Not everyone has that luxury. Getting help for your mental health shouldn't be an added stressor. You want therapy to be a pleasant experience rather than one that makes you feel more anxious. Online therapy is an excellent option for people who care about their mental health and want to preserve their budget, even if their insurance doesn't cover therapy online. This article will cover the reasons why counselors charge different prices for their mental health services. We'll look at various health resources to support you on your journey to mental wellness, whether you choose therapy, online therapy like BetterHelp and Goodtherapy.org, or seek care from federally qualified health centers.
Therapists Charge Different Amounts
The search to find a therapist can be challenging. There are many factors involved, including the cost of therapy. You may not realize it, but traditional, in-office counseling can be pricey, especially if you don't have health insurance. The cost of traditional face-to-face therapy varies. There is no specific fee that therapists are required to charge, and some offer sliding scales. How much a session cost depends on a variety of factors, including the type of credentials the therapist has and the cost of running their office.
The best way to find out how much therapy will cost you is to ask the provider. Depending on where you live, sessions can range from $50 to $250 per session. It could cost more or less depending on the type of treatment you're receiving and if the therapist is in private practice or a part of a low-cost clinic, which may have a sliding payment scale. Insurance companies cover different types of therapy, as do some federally funded health plans. Some plans have higher deductibles than others.
The Type of Therapy Can Make A Difference
When you ask yourself, "what is the average cost of therapy?" it tends to be a question that is hard to answer. The average cost of therapy is going to depend on what type of therapy you get and if your insurance company covers it. The average cost of therapy is hard to figure out unless you know what you want. Here are a few types of therapy.
Group Therapy
Group therapy involves various clients who gather under, usually, a single therapist. Group therapy is great for those who want to talk out their problems with people who may have similar problems to what you do. An insurance plan covers some group therapy sessions, and therapists offer lower costs due to the fact they have many clients. Often, they do accept insurance.
Couples Therapy
Couples therapy involves you and your spouse, or your partner, working out your differences at the therapist's office. Couples therapy therapists offer quite a few behavioral therapy techniques to ensure your marriage is going as smoothly as possible, but your insurance plan may not cover it, as a poor relationship is not seen as a medical problem. Even though a strong relationship with your spouse is better for the mental health of everyone, an insurance plan may not understand that.
Anger Management Therapy
Anger management. For many, this is a process that takes a long time. We have anger boiling up inside of us, and we don't know how to express it in a non-toxic way. Anger management is another type of therapy that your insurance plan may cover, depending on what the anger management therapists offer. This behavioral therapy can save your life, however, because many who have anger problems end up in trouble. See if your insurance plan covers it. The therapist may accept insurance.
Cognitive Behavioral Therapy (CBT)
Cognitive behavioral therapy is another type of therapy used by many therapists, being more of a technique than a type. You can easily find a therapist who will teach you some CBT techniques in the initial consultation alone. Your insurance coverage may cover many health professionals who offer CBT, so give it a go and see if any mental health professionals offer it. Most will accept insurance.
Art Therapy
Many insurance companies and health coverage providers may be behind on art therapy. Art therapy involves drawing, painting, and creating other forms of art. With art therapy, your therapist will interpret your art and try to find meaning in it. Art therapy is something that anyone can try. You don't need to be an art student to get meaning out of it. See if your health coverage or insurance companies cover art therapy. If they don't, talk to your insurance provider and encourage mental health coverage to help with the therapy costs.
Individual Therapy
Individual therapy is a classic type of therapy. With individual therapy, you speak to a therapist and tell them all your problems. Individual therapy covers many types of therapy; thus, you are likely to find some mental health coverage through your insurance provider to help offset the therapy costs.
Talk Therapy
Talk therapy is another of the wide range of therapies. In this one, you are the star of the show. You do most of the talking, and you make your own discoveries. Sometimes, you just need someone who will listen quietly to you, and talk therapy tries to encapsulate that. Talk therapy can be an affordable therapy, so expect to pay not too much. Of course, the definition of affordable therapy can depend on where you are.
Acupuncture
Acupuncture is an alternative form of therapy, but many insurance companies realize it has pain-relieving potential, relieving you of the acupuncture cost. The average price of acupuncture is going to depend on the amount of time. Check with your insurance to see if it's covered and see if acupuncture is the best fit for you.
With alternative treatments, many of them are not covered by scientific research or have little data to back them up, but there may be some value in them.
Because they tend to be private, the cost of private treatments may be a little higher. The price is acupuncture is usually hard to figure out, as it may depend on the costs of living in your area and the costs with insurance plans. Use your communication skills and talk to your insurance company. See if your insurance covers acupuncture. It may be affordable therapy.
Crisis Center
A crisis center is where you go when you're having an emergency situation, such as domestic violence, self-harm, or any other issue that requires experienced therapists and local professionals to get you the help you need. Many crisis center health clinics typically don't charge too much, or anything at all if run by volunteers who don't get paid or get paid little for free or low-cost therapy. When you have a crisis, it shouldn't matter what your income level, health diagnosis, or health insurance coverage or health insurance provider are. You deserve treatment for your mental illness regardless of insurance types.
Religious Counseling
Many pastors and churches offer free or low-cost therapy, done as a service to the community. Religious counselors may be people who don't get paid, yet offer quality therapy, from marriage counseling to spiritual advice. Millions of people try this, even people who aren't very religious.
A pastor is good if you can't afford the price of a therapist. While they can't prescribe medication, they can help.
Physical Therapy
When you have an injury, you may need physical therapy. The physical therapy cost can vary, and you may expect to pay quite a bit for it if you don't have insurance.
Support Groups
Another way you can get help is through support groups. Support groups are people who meet up to talk about their problems, for example, alcoholics anonymous. Support groups can be discreet, and they are a form of low-cost therapy that is run by the people.
Social Workers
This is another form of community help. Some may have a panic attack when they hear the term social workers but don't have a panic attack just yet. Social workers cover a broad field of community help. They can teach people how to get community guidance and offer family advice for those who can't afford it. If you can't afford regular therapy for the family, talk to a social worker.
Psychiatric Care
You may need psychiatric care if you have an extreme mental health condition or need medication. Psychiatric care is usually covered by insurance companies, giving you affordable mental health coverage. Your affordable mental health coverage that is covered by insurance, with many psychiatric clinics typically offering some coverage in the bottom line.
Prevention Lifeline
When you are having a crisis, such as domestic violence or thoughts and behaviors of self-harm, there are many toll-free hotlines you can call, such as the National Suicide Prevention Lifeline. Another is the National Alliance on Mental Illness. The Alliance on Mental Illness, or NAMI, has a lifeline as well.
The people who are on these lines experience hours every day of people like you. They have the training and practice to treat patients who are in a crisis. They work with patients until the situation is de-escalated. It's one of those therapy practices that is quite rewarding, as they save many lives.
Length Of Therapy
Some therapy programs charge by the length of the therapy session, and these therapy programs differ in rates. A 60-minute session may cost as much as a 45-minute session. A 60-minute session may cost less. It just depends.
Ask a therapist about this. It can help with your cost estimates. You should know that the length of a session, however, can depend on your health conditions. Talk to a licensed professional today and see what you can come up with. You may be able to get mental health counseling on your insurance plans for less.
Where Do You Live?
Your cost estimates for therapy for your health conditions can depend on where you live. Metropolitan areas may charge more than rural areas because the cost to live in metropolitan areas is so much more.
A licensed professional in a rural place, however, may charge more if they are the only person in the area who is qualified to treat your mental health conditions. Make sure your insurance plans accept them. Talk about a therapist's therapy rates and treatment plan. By knowing the treatment plan and therapy rates, you are more qualified.
Types Of Health Laws
There are many health laws that you can look into if you want to ensure that your insurance company is in compliance. Here are some examples.
Mental health parity, or health parity. This is when insurance networks are required to provide equal coverage to mental healthcare and substance abuse disorders. Many insurance providers offer parity, but sometimes, the quality may differ. They have to provide equal coverage, but sometimes, it's not necessarily the best coverage. They may cover therapy practices that are low quality, or vary widely in quality. Your plan must have great coverage so you can get the mental health diagnosis you deserve.
The Patient Protection and Affordable Care Act, shortened to Affordable Care Act and also known as Obamacare, is a law that requires health insurance companies to cover mental health and substance abuse disorders. The Care Act is something you should read up on, as knowing what the Care Act covers can help you.
Therapists Do Want To Help You
You do have to remember that therapists, by and large, aren't in it to make money. Many therapists want to help you and serve the public. Here's how they do so.
They track the estimates in detail, so you know what you're paying.
Many mental health clinics typically offer a sliding scale payment. Your cost varies depending on your income, so you typically pay less if you make more money, and vice versa.
Many therapists participate in insurance networks in hopes of getting the cost down.
Depending on the type of therapist, some therapists may work pro bono. This means they will have a few free slots open to serve the community.
Why Do Some Therapists Do Private Pay Vs. Insurance?
You may wonder why a therapist uses private pay, or out-of-pocket pay, and not insurance. While insurance helps the client out, private pay allows for more freedom for the therapist. With private pay, they can offer more services, save needless paperwork, and allows the client to discuss what they need a little more. With pay out-of-pocket, a therapist's rates can differ, and they can even negotiate.
Of course, some therapists will have insurance rather than pay out-of-pocket because it brings in more clients, and clients may feel more peace of mind than if they pay out-of-pocket.
But some therapists don't like the hassle of insurance. They don't want to deal with reimbursement rates, equitable rates, and all other problems. With reimbursement rates, the insurance company pays them or pays the client, and reimbursement rates can be a hassle. Equitable rates are something many don't want to deal with, and thus they prefer their own rates rather than equitable rates.
Remember, when it comes to health insurance companies, it's best to ask your provider what mental health coverage they offer and don't make assumptions. Different types of therapy, the location where treatment is taking place, and insurance coverage can all affect the cost of therapy. It's crucial to do your research and find out what type of therapy is right for you.
Then you can call clinics and inquire online about the cost per session. The insurance company will be candid about your behavioral health coverage. When you call to ask about your plan, make sure you are as specific as possible An insurance company can provide you with the most accurate information if you give them a list of what your therapeutic needs are.
Treatment Length And Cost
Every mental health counselor is different. Depending on the type of therapy you choose, it will determine the length of the treatment. One mental health counselor many see a patient for three months, and another will see their client for years. Another factor is if a person has a mental illness or a chronic mental health condition. Some types of conditions. The length of counseling services has a huge impact on how much you will spend. People go to therapy to treat particular mental health issues. Some of those concerns are chronic, such as bipolar disorder or depression.
Others see a therapist to deal with a life challenge, such as the death of a loved one. There are varying amounts of time you could see a therapist for, depending on the reason you're seeking treatment. Additionally, you can choose to continue therapy even when the primary issue you're there for is manageable. You might decide to keep going to therapy because it adds value to your life. If that's the case, remember to factor the cost of therapy into your budget.
Keep in mind that some practices might have a maximum number of sessions that you can have in a week, month, or year. These time limits impact the cost of therapy. You could be seeing a psychoanalyst.
Therapy Types
The type of therapist you need will vary depending on what you are hoping to get from your therapy session. This also can affect the cost of therapy per session. Remember that all therapists need to be licensed and have liability insurance. Here are some types of therapists and what they specialize in:
Group therapists:

Group therapists see a collective of people who benefit from learning from one another. The therapist serves as a leader and facilitates a medically reviewed discussion. The group talks through their issues with one another while the group therapist monitors the conversation. The therapist uses their knowledge to insert themselves in the conversation when necessary. The cost for group therapy varies, but it's typically much lower than individual therapy.

Support groups: here's a great way for people to come together who have had similar experiences or challenges, be empathetic, and provide guidance to each other. Support groups give people with similar life challenges the opportunity to provide insight for individuals who are going through what they experienced. They differ from a group therapist setting in that they allow others, not only the person leading the group, to actively help. Support groups allow people to speak up and create a non-judgmental environment. They can have a positive impact on a person and reduce their stress levels. These groups are usually free or a low-cost alternative to traditional therapy, since your peers can run them.
Couples therapists: Couples therapy or marriage counseling helps those in a relationship resolve interpersonal conflict and can profoundly improve relationships. These therapy sessions typically happen with both parties present. However, they can be continued individually or even a combination of both. Any couple can benefit from therapy. Your relationship doesn't have to be in jeopardy to seek mental health treatment. Couples therapy can help you and your partner achieve a deeper understanding of one another. The cost for couples' therapy can vary from $50 to $250 per hour.
Therapists for children: A children's therapist treats youth who are 17 years or younger for mental health issues. They practice therapy that's specific to the child's age group and centered around particular issues that may arise during this developmental time. Pricing for this type of counseling varies. However, therapists charge from $45 to $200 (in New York) for one-hour sessions.
Psychologists: Psychologists work to understand behavior and how your environment and how you interact with your surroundings. This study of behavior can help to identify why you have reactions and emotions to the things around you and the place that you currently are in. Most psychologists will charge around $75 to $175 per hour, but this can also depend on location.
More on therapy types later on.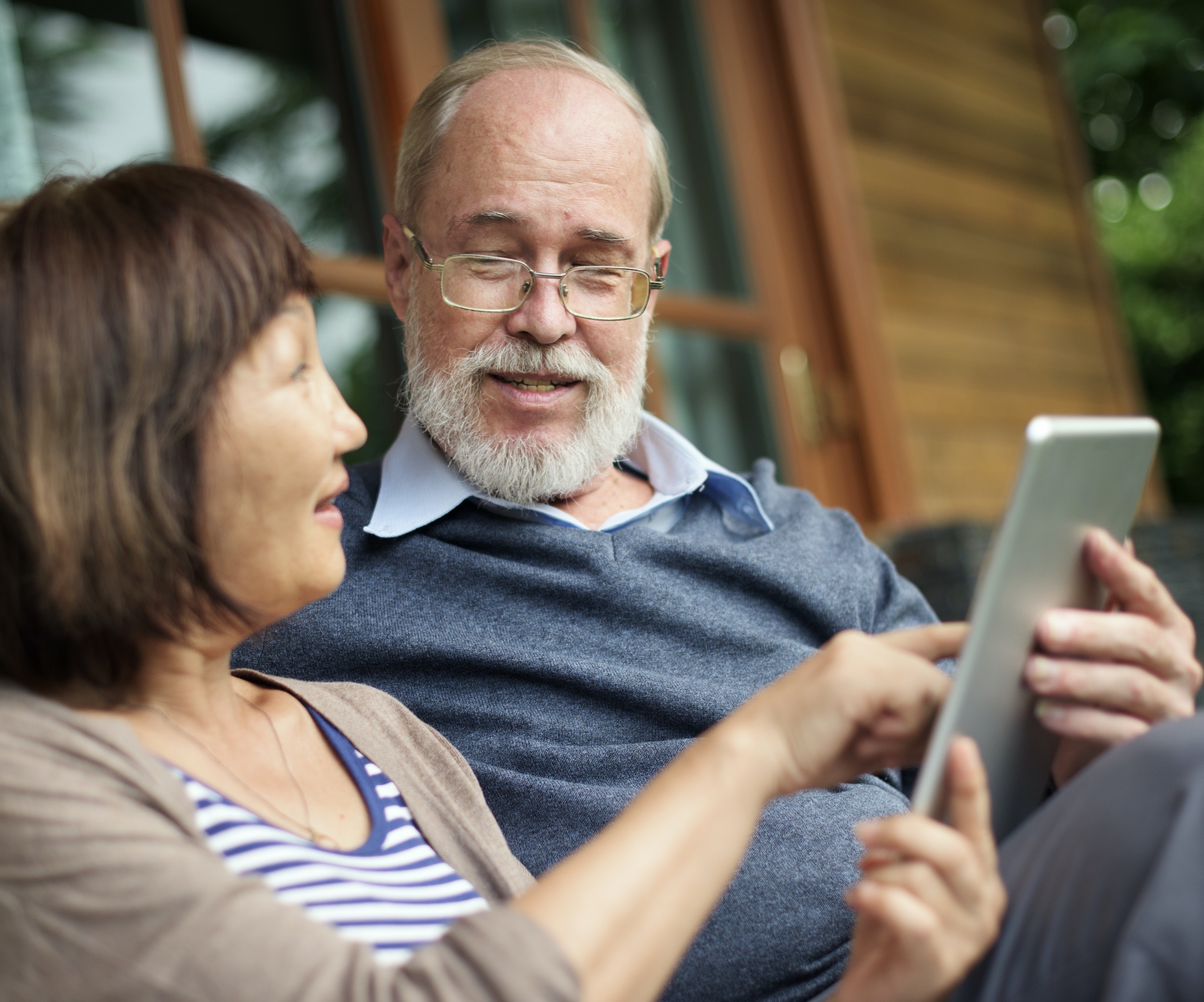 Source: pxhere.com
Your Therapist's Education And Credentials
Maintaining a license to practice therapy requires a lot of additional training. For example, the industry standard for supervised hours if you are an LMFT is 3000 supervised hours in the state of California. It's not a bad idea to consult someone in the mental health field for professional advice when seeking a therapist. Maybe a friend or loved one know about therapy or works in the area. They can help you determine what kind of things to look for in a therapist. When you consult with a potential therapist, you can ask them about their education and background. Many mental health providers invest in continuing education to keep up to date on their knowledge of the field.
When you consult with an online counselor, like those at BetterHelp or GoodTherapy.org, you're welcome to ask about their degree and what continuing education coursework they've completed. Some academic courses count toward experience hours, which many therapists have to achieve as a part of their certification. A therapist can tell you about their internship and how many supervised hours they've completed.
The Type Of Therapy You Choose Determines The Cost
It's rare to find a therapy that's free of charge. Free therapy is hard to find, and usually only exists as a trial offer. A person who gets mental health care for free is lucky. In the United States, the majority of people have to pay for counseling. Free therapy is like finding a needle in a haystack. Most counseling sessions will cost something, unless you have Medicaid or state-funded insurance. Finding counseling that's low cost or free of charge is hard.
However, some companies provide free or discounted therapy one time, and then you will have to pay for sessions moving forward. Another factor to consider is the number of sessions you are going to use throughout the year. Not only does the type of therapy you need to affect the cost, but the amount of sessions is something to consider as well. For example, if you are in couples' therapy and are having therapy sessions with your partner but choose to have sessions without them as well, it can add up the cost of therapy for you and your partner.
The circumstances make a difference, and you should make sure that you know how much the therapy you need, costs. Remember that therapists don't get paid unless you or the insurance company is compensating them for their services. You're either paying them upfront and out of your pocket, or the insurance company is compensating them. There is also something called an Employee Assistance Plan, where a worker can ask for a limited amount of therapy sessions based upon a crisis or a need for therapy that is time-limited. Employers want their workers to be well.
Therapy For Students/Teens
The price tag for therapy can be high. Most teenagers don't have access to the funds required for continuous therapy. If you're a teenager looking for therapy, it could be beneficial to talk to your school counselor to see if there are any student health services that they can offer you for free or at a low-cost, and it's similar for those who are entering college. It's worth finding out if your campus health services offer support for mental health. If they don't have counseling at the health center, they may be able to find the care that you need and can afford. If you're seeking resources, depression is a common issue among students. Many teenagers struggle with anxiety, depression, and school-related stress.
Remember that not every therapist is right for each person. It takes time to find the right clinic or therapist for you. Your mental health is worth the search.
Sliding Scale Therapy
There is no set industry standard for sliding scale therapy. What that means is that therapists can give sessions for as little or as much as the client can afford. In many private practice settings, therapists can decide their rate for therapy, and many therapists don't mind offering payment options for those who can't afford traditional therapy. It's common for insurance to avoid covering or refunding costs for therapy, but there are services if you don't have mental health coverage. Some therapists will let a client have a sliding scale fee, which means that they give you discounted sessions based upon your income.
Getting insurance for therapy is possible, but sometimes there are limitations on the coverage. There may be a limit to how many sessions your insurance will cover. Mental health care in the United States varies from state to state and can depend on the kind of insurance you have. If you have access to health insurance, you're extremely lucky. You can get a therapist who will care for your behavioral health.
Mental health care matters so you can take care of your overall well-being. When you start to look for a therapist, remember that there are many different types of therapy out there. It's important to remember that not every kind of mental health treatment is right for each person. It's a blessing knowing that there are different types of therapy so you can get the sort of counseling you need. When you have health insurance, it can be easier to get therapy then if you don't have coverage. Insurance that covers behavioral therapeutic services is extremely valuable.
Some people have health insurance through their employer; others pay for it out of pocket if they are a small business owner, while others are insured through the government. Some therapists offer sliding scale fees, which may help with being able to afford therapy. Insurance billing can be complex when dealing with copayments or deductibles. However, therapists are used to dealing with insurance companies and know the ins and outs of it from a provider standpoint. There are low-cost services available for therapy, including a sliding scale, and it's worthwhile investigating these options. Call a therapist to get a sense of the cost.
Therapists don't get paid by the government unless the client has Medicaid or Medicare. Then the state is compensating the counselor or therapist for their work. The amount you pay is based on your income and number of dependents. Sliding scale therapy isn't for people whose insurance covers at least a part of the cost. Instead, it's for those who don't have insurance or whose insurance doesn't cover the therapy needed.
Typically, when a therapist charges a fee, it's determined based on numerous factors. With sliding scale fees, you might pay a different amount for the therapy you receive than someone else who goes to the same therapist but has a higher income. A sliding payment scale is beneficial for people seeking therapy online with a low income. They can get the help that they need and not have to worry about affording therapy. If you are looking for a therapist or a counselor that offers this type of fee structure, it may be best to speak to them before your first therapy session to work out a cost that is right for you.
Flexible Scheduling
Inform the therapists you're wondering how often you'll need to come in for a session. If money is a problem for you, flexible scheduling might be the right solution. Therapists don't get paid if you don't show up unless there's a cancellation policy. Then you may need to pay for a missed session. The therapist may agree to see you once every other week instead of every week. They might offer half-sessions so you can touch base for a short time and let them know what's going on with you emotionally. Therapists can also offer you a set number of sessions for a set fee and then re-evaluate the number of sessions needed again to help with therapy costs.
Remember, online therapy is designed to manage chronic mental health symptoms. If you're in crisis, having thoughts of suicide or suicidal ideation, or experiencing a life-threatening situation, don't use this site-call 911 immediately for help.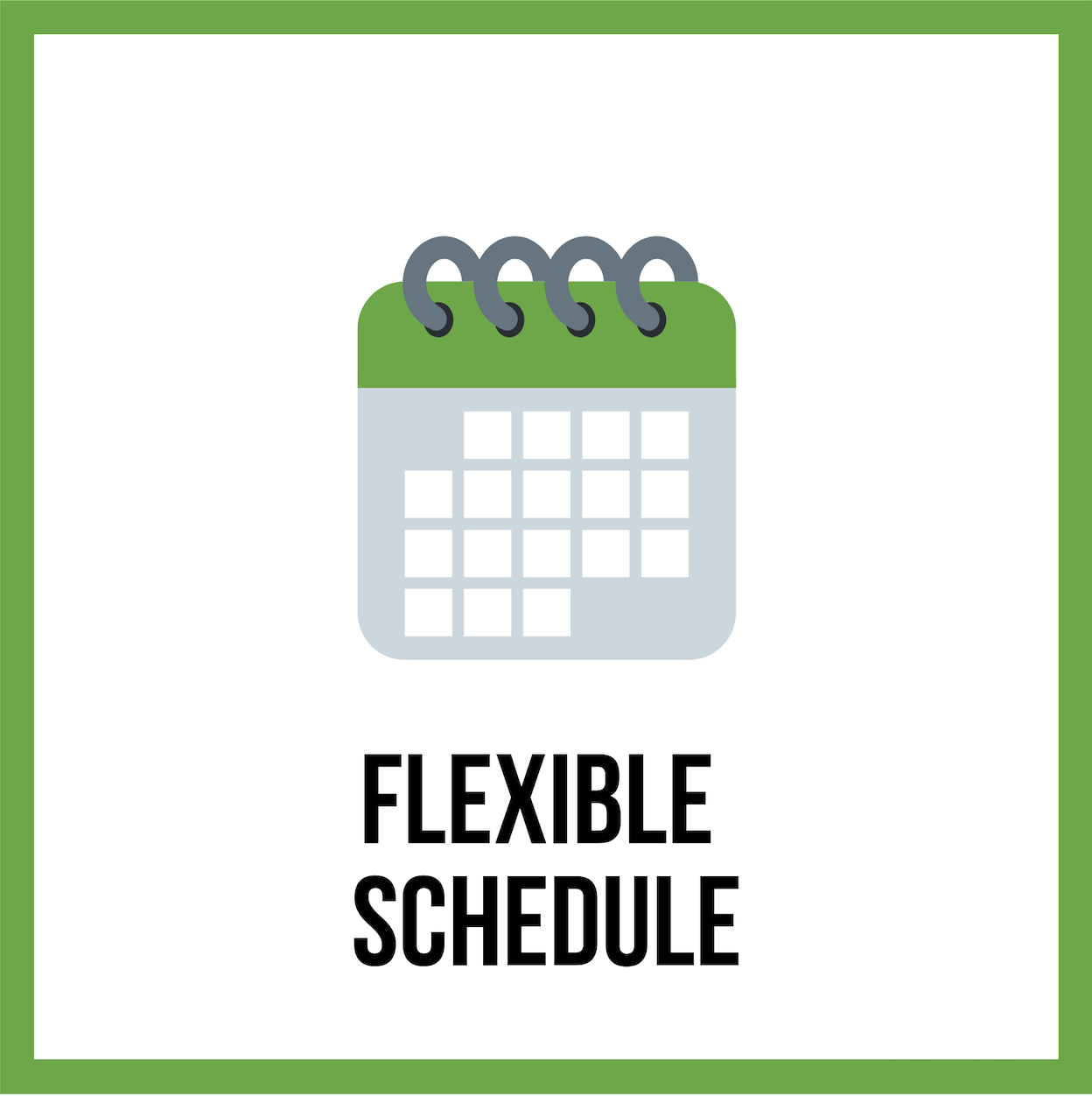 Source: canva.com
If a therapist is unwilling to work with your schedule or budget, it might be worth considering looking for another clinic or counselor. Therapy sessions are your time to work through your mental health issues. You shouldn't have to worry about whether or not you can make it on time or afford the session. Be upfront with a potential therapist to save time and money. You deserve to get mental health care regardless of your financial situation.
Where You Live Matters
The availability of mental health care depends on where you reside. Therapy costs can vary depending on location. For example, you may find that counselors in the Midwest charge less for their services than those on the east or west coasts. It can also make a difference whether you live in a rural community or a large city. Counselors and therapists in remote areas typically charge less to accommodate patients with lower incomes, because therapy needs to remain affordable for their patients.
Online therapists may have lower costs of doing business, which can impact their fees considerably, making counseling affordable to many more people. Online therapists can help more people and be readily available at hours that traditional therapy sessions might not be around to provide counseling, which offers a huge benefit to both the therapist and the patient.
Community Mental Health Clinics And Private Practice
Mental health care is divided into two categories. A therapist in private practice nearly always charges more for sessions than community mental health clinics. Some clinics are only open to many people with low incomes, so their fees are lower as well. Find out by contacting the clinic to find out if they do charge less, and what your therapy costs will be. When determining which is right for you, use medically reviewed sources to examine your options.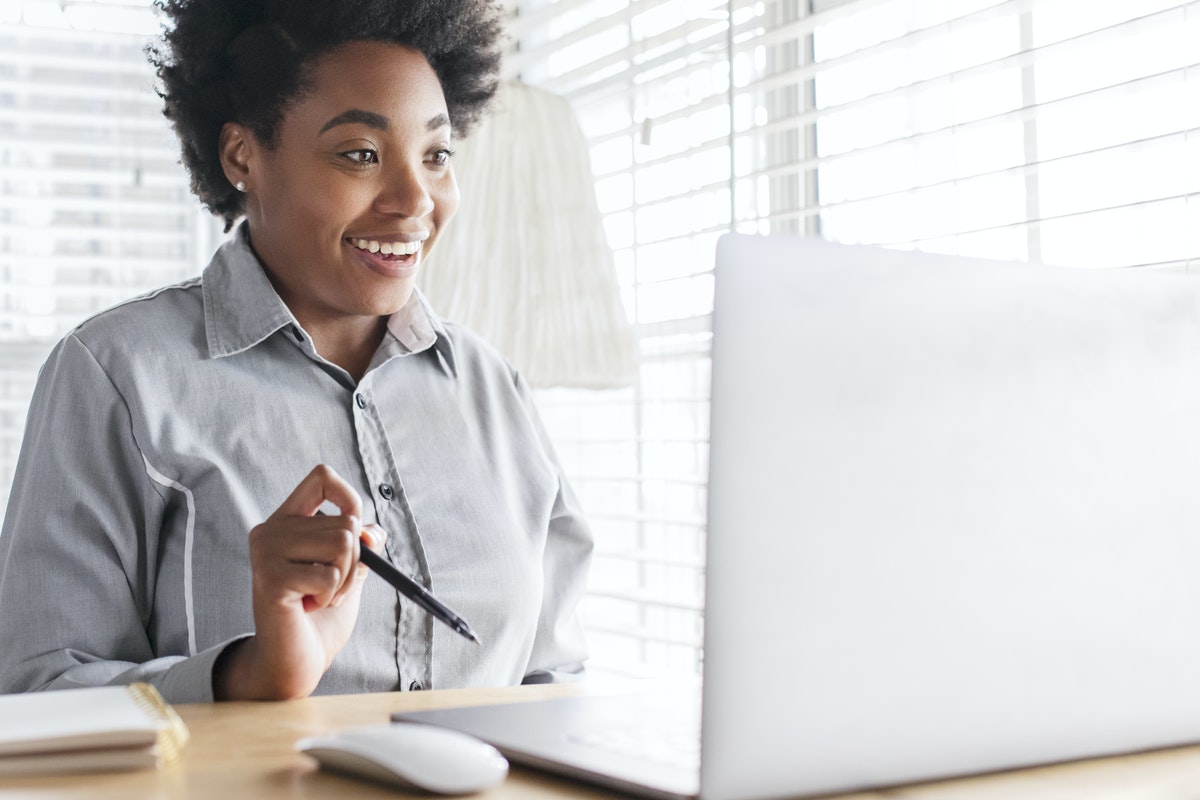 Source: rawpixel.com
Reasons To Prioritize Therapy
Mental health care matters because your wellbeing is important. When you need therapy, the cost may not be as important as starting sessions right away. Without the help you need, your mental health can deteriorate rapidly. Choosing to talk to a therapist, on the other hand, can help you feel, think, and behave in healthier, adaptive ways. Putting therapy as a top priority can help you take charge of your mental health. Prioritize your mental health and make sure you have the support that you need.
Many people choose to put a high priority on therapy. Through counseling, you can learn to cope with work issues, communicate more effectively, and improve your self-esteem. You will notice that you're more successful in your career. If your focus is on creating a happier and more peaceful relationship, your home life may become more enjoyable. Sites like BetterHelp and GoodTherapy.org (rights reserved) allow you to begin therapy quickly.
Also, if you deal with a mental health issue before it becomes severe, you can avoid the cost of hospitalization and downtime at work. For example, if you are struggling with work, it might bleed into other areas in your life and affect your relationships or your physical health as well. Your mind is worth investing in when it can help you in so many different ways in your life. The happier you are, the happier your life can be and you will slowly start to see things change for the better.
Budgeting For Therapy
Anyone can choose to improve their mental health through therapy. If you don't qualify for sliding scale therapy or therapy at a community mental health agency, chances are you can squeeze enough money from your budget to take this important step. Sit down and go over your budget for anything you can cut to make room for it. Remember that if you are having a short-term or situational problem, this will be a temporary item in your budget.
You should also consider that therapy might be worth continuing after the reason you started services is resolved. It can be nice to have continued support with someone who understands what you have been through, and this should be worth considering when budgeting for counseling services (ongoing or not).
Practical Considerations
When you see a therapist in your local community, you also have to cover the costs of going to therapy. For example, there is a cost for transportation. If your counselor or therapist is far from your home, you may also have to eat away from home. You may have to miss work, which typically adds up to at least two hours' pay if you work by the hour.
However, with online therapy, you bypass these costs. You can have a session with your therapist wherever you are, as long as you have an Internet connection - even in your own home, thus eliminating the transportation costs. You can schedule therapy sessions at a time that's convenient for you and doesn't cause you to take any time away from work. This might not just save you money, but also save you time, for which there is no dollar value. It can also be beneficial to be in contact with your therapist or your counselor whenever you desire. You have the convenience factor of reaching out when you need to reach out, instead of a dedicated time per week. The amount you pay therapists for the sessions is the cost of getting therapy only if you choose an online platform such as BetterHelp.
Conclusion
Access to health care and having an affordable option are important, and sadly, not enough people have it. The amount of cash you have to pay therapists for mental health care can depend, and when you have anxiety and depression, it seems overwhelming. With so many health plans, like Blue Cross, Blue Shield, it can be a little bit intimidating to find health care physicians in your area. Plus, there are so many types of therapy, and the coverage for therapy varies. You may need a couple's counseling or have health concerns that are not covered by your health provider. There are so many types, (including alternative types like a life coach,) cost depending.
Even with a full-time job, getting a highly trained specialist with doctorates medical degrees and other medical degrees can sound intimidating. You may wonder how much their hourly fee is, and if a licensed psychologist can even help you.
There are low-cost mental health care providers who can help with your mental health concerns and may accept your personal insurance, but quite often, it's hard to find them if you live in an area where they don't have too many services, including treatment for your specific diagnosis.
A therapist is more than a man or woman sitting down and talking about their problems. It's more than just us sitting down, talking with professionals, then we share our secrets.
Doing a little bit of digging on your mental health provider, or talking to one of your primary care physicians, can help you figure out if you can offset your costs. Of course, working with insurance companies is a hassle, and you never know what you'll need to pay.
There are many other options, too. You can ask around on social media, find a support group in your area, or go to a volunteer clinic. You may be able to find trained volunteers run by a trained professional who can help with your social anxiety or any other problem you may have.
Maybe one day, the healthcare system will be more streamlined. One day, it'll be easier to know what providers offer, and you won't have to worry about the fact that rates vary from person to person, it seems. One day, it may be easier for you to get a reduced rate. Companies that require you to pay will share those prices with you beforehand. It'll be easier to see what therapists charge and view therapists' profiles with ease.
Until then, there are free options. A suicide prevention lifeline can help when you have a crisis. You may be able to find substance abuse counseling through your local church. When it comes to local therapy, include every source you have.
You can also look up the American Psychological Association. The American Psychological Association has many different resources you can use, and the American Psychological Association can give you information on which therapists will accept your insurance.
Not to mention, there is the more affordable option of online therapists. Many online therapists participate in insurance acceptance every day, reducing the therapy cost with insurance. Research shows that online therapy can be just as good as traditional therapy. A therapist online is someone you can share your story with. You can share your story with the therapist online in peace because many are discreet and confidential.
With online therapy, not only do you expect to pay less, but this form of low-cost therapy allows you to communicate in many different ways. Online therapists don't just use one form of communication.
For example, they may communicate through email addresses. With an email address, you can communicate your thoughts in detail, and a therapist can take a while to make a good response. Email address therapy doesn't allow for the tone of voice and body language, but it can be a good alternative. Email address therapy is just a fraction of what online therapists offer. As we said, online therapists don't use just one form, and online therapists don't put you on a strict schedule.
Expect to pay less for online therapy, and expect to pay a specific amount. This form of low-cost therapy is, indeed, well, a low-cost therapy. While online therapy is a bit behind on the accept insurance department, it's still a great way to receive therapy.
Just don't look for a healthcare provider who doesn't have malpractice insurance!
Frequently Asked Questions (FAQs) About Cost Of Therapy
How much does it cost to see a counselor without insurance?
The national average therapy cost without insurance is between $65.00 an hour and goes up to as much as $200.00 per hour (or more depending on your location). You can expect to pay somewhere in the neighborhood of this amount for typical in-office therapy sessions. Online therapy sessions, however, are much lower than the national average cost of therapy.
When you take part in couples therapy, group therapy, or marriage counseling sessions on leading platforms like BetterHelp.com, you can expect to pay around $60.00 to $80.00 per week (billed monthly) for access to unlimited messaging therapy sessions. For those not familiar with online therapy services, you can take advantage of the same services that in-office therapists provide. Many therapists don't mind providing online therapy; online therapy is often more affordable than traditional therapy.
For example, you can find a licensed therapist online to provide treatment for eating disorders, anger management, marriage counseling, or a mental health support group online.
Can you get counseling for free?
Yes. There are free or low-cost options for getting counseling and other forms of mental healthcare support. Free usually comes in the forms of peer-to-peer support group options, federally funded health centers, or crisis hotlines that staff trained listeners. There are also unlimited free online resources to answer questions that you and your therapists don't cover during your sessions.
To get started with free or low-cost therapy, like local support groups, visit your local health department or research therapists with sliding scales online. Peer-to-peer counseling services like 7 Cups of Tea, offer free counseling support with trained listeners. Keep in mind that counseling is different from therapeutic psychotherapy with licensed mental healthcare professionals. Counselors for crisis hotlines and local support groups may not be formally licensed to provide psychotherapy.
This just means that they aren't certified to provide therapeutic psychotherapy, and can't provide medical advice, diagnosis, or treatment. Not every situation requires therapeutic intervention. Sometimes instead of couples therapy -- people just need a bit of advice. In cases like these, local support options and peer-to-peer options offer free access to listeners online.
If you're interested in learning more about mental health topics, or want to read medically reviewed mental health advice, you can read more on BetterHelp's website, Psychology Today's website, the Talkspace mental health website, the Open Path Psychotherapy collective website, or GoodTherapy.org's advertising policy.
How much does it cost to treat depression?
The costs to treat depression and similar mental healthcare related conditions are included in the national average costs of therapy (for informational purposes, these are between $65.00 and $200.00 per hour.) While the cost per session may vary, people without insurance to cover their therapy costs can expect to pay the national average copay for mental health treatments.
Therapists don't decide how much your copay is with your health insurance company. Your insurance company set its own premiums and limits when they decided to cover therapy, whether it's for depression, anxiety, obsessive compulsive disorder/OCD, or something else. These limits are outlined in your health insurance policy. If you're not using health insurance to pay for therapy, you can expect to pay the full cost of therapy unless you use other free or low- cost options to cover therapy.
Several factors will affect the cost of treatment for depression and other mental health conditions. These factors include whether or not you're taking part in individual counseling, marriage counseling, group therapy, or couples therapy as components of your treatment.
How much is a therapy out-of-pocket?
Out-of-pocket therapy costs normally fall within the range of the national average. (This means people without insurance can expect to pay, the average cost per session.)The average cost of therapy in the US will fall between $65.00 - $200.00 in most places. (This cost can be higher or lower based on local cost-of-living standards.)
Crisis hotlines like the National Suicide Prevention Lifeline and Domestic Violence Hotline are free emergency options that can help you get connected with local support options in your area. Crisis hotlines don't cover therapy specifics and are designed to provide crisis intervention and local support options. Licensed therapists don't typically work for crisis hotlines.
Therapists don't generally provide crisis and intervention services. If you're looking for ongoing support options for managing day-to-day life, consider seeing a therapist for couples therapy, group therapy, anger management, and marriage counseling. If you or someone near you is in crisis, don't wait to see a therapist. Instead, reach out to one of the national support hotlines provided above or your local authorities for immediate support.
Does my insurance cover counseling?
The answer to this question depends on the size of your employer. Large employers with fifty or more employees must provide equal access to medical health insurance and mental health insurance under the federal parity act. If you work for a large employer that is required to provide insurance, you can expect to pay a copay for therapy based on the national average cost of therapy. Smaller employers with less than fifty employees aren't required to provide coverage for your therapy cost -- although many are opting to do so.
How much should I pay for therapy?
Your out-of-pocket therapy cost will vary depending on several factors. Factors to consider when trying to calculate your therapy costs are cost per session based on location, health insurance that will cover therapy, and other free or low-cost options available. For example, BetterHelp therapy subscribers pay an average cost per session that is dramatically less than the national average.
How often should you go to therapy?
When you decide to take charge of your mental health, you're making a step in the right direction. Once you've completed the primary task of finding a therapist -- the next thing you'll want to focus on is developing your therapy treatment plan with your new provider.
Why Does a Therapist Offer a Sliding Scale Payment?
The sliding scale payment allows people who make less money to pay a lesser fee upfront. You may wonder why a therapist who needs to make money themselves would do this. Here are some reasons why many mental health professionals offer a sliding scale fee.
Tax reasons. A sliding scale payment may be used as charity, giving therapists a bit of relief on their taxes.

Customer retention. Someone may not have much money right now, but if they manage to get out of poverty, sometimes through the help of mental health professionals, they may be able to pay more, making the price sacrifice worth it in the long run.

The therapist needs money right now. They may have a low amount of clients, and this makes them be a little flexible with how much they charge.

Because a sliding scale payment is the right thing to do. While a therapist has to eat, many want to help people, and offer their mental health services to those who may not be able to afford it. Oftentimes, there isn't a motivation other than being a decent human being.
These are just a few reasons why sliding scales are enacted.
I Can't Afford A Therapist Right Now. How Can I Keep My Mental Health in Shape?
When you don't have the money, and you can't find a therapist who will work with you free of charge, you may wonder how you can improve your mental health. Ultimately, mental health care from mental health professionals is the best way, but there are some methods that you can do by yourself for free or at a low cost. Here are a few of them.
Practice meditative breathing. Taking a few deep breaths and observing how the breath enters your body can have many benefits. It can relieve your anxiety and depression by having something to focus on. It can calm your nerves when you're having trouble sleeping. Meditative breathing can be done on your own, or you can follow some lessons on YouTube or apps. Anyone, regardless of mental health, should try this.

If you can't afford mental health services, exercise can help. You don't need to go to the gym to reap the benefits. Walking around outside, going on a little jog, or buying a small weight to lift can release endorphins and make you feel good.

Download goal setting apps. These can make it much easier for you to make goals, hold yourself accountable, and divide the goals into little steps. For example, if you have any eating disorders, a diet-based goal may be worth setting. Of course, severe eating disorders may be something you need to talk to health professionals about.

Talk to other people. There are support forums that can help with any problems you have. Anonymous chats and message boards can help you while you're looking for health providers you can afford.
What Are Community Mental Health Clinics?
Community mental health clinics came to be in 1963 after John F. Kennedy introduced the Community Mental Health Centers Act. Mental health centers are funded by federal and state, and they help people who are low-income have easy access to mental health care. These mental health centers tend to be near places that are easy to access, and payment may be free or sliding scale. Having mental health services for those who can't afford it is always a good thing, and we hope you can find the mental health services you need.
What is Employee Assistance?
Employee assistance programs, or EAP, helps employees who have problems at both work and their personal life. It's important to provide mental health care to all employees, and an EAP gives as much mental health care as possible. There may be free assessments to help determine if an employee has a mental illness, and if so, how that mental illness can be treated. There may be free counseling for a limited number of sessions. EAPs may have referrals as well, connecting you with mental health care centers or medically reviewed resources for a reduced cost. If you have an insurance plan, the EAP may connect you with a private practice that can accept insurance that the employer has provided.
It's something that should be an industry standard, as an employee experiencing burnout or another issue can benefit from mental health care. Talk to your employer to see if they have an EAP, and see if the insurance coverage they provide can help.
How Do I Know if My Health Insurance Covers Mental Health?
Most health insurance plans should have some mental health care plan. The best way you can know for sure is to contact your insurance provider. Chances are, your insurance plans should be able to tell you what type of mental health care they provide.
Also, contact your local therapist, be it a private practice or public option. Different therapists accept different insurance companies, and the insurance company they accept may change. The best way is to contact them and see which insurance plans they are accepting.
Is Paying for Therapy Worth it?
Therapy is one of the most important treatments in the clinical world. Based on the fact that therapy is very effective, sometimes it can be costly. This may prompt you to ask if therapy is actually worth the required high payment. The answer to this question is embedded in the benefits that therapy can offer.
Is paying for therapy worth it? Therapy serves as a well-known healthy way to deal with some life challenges that may affect people's well-being. It helps cope with stressful events that you may be going through at present and also offers valuable and effective tools to deal with them in the future.
Is paying for therapy worth it? There are some challenges that you may find difficult to overcome on your own. This, obviously, will require the help of a mental health professional that is equipped with the appropriate tools to handle such challenges. Trauma and grief may have psychological effects or negative impacts due to some obnoxious events such as accidents and unexpected deaths which may lead to disorders such as anxiety, bipolar disorder, depression, and post-traumatic stress disorder (PTSD). You may need therapy to deal with any of these and improve your mood.
Is paying for therapy worth it? Therapeutic processes will help you know how to handle your relationship effectively. It assists to soften difficult issues and makes an interpersonal relationship work out between you and other people by building up the level of tolerance, consideration, skillfulness, and kindness/ love. A good relationship promotes happiness which is very good for mental health.
Is paying for therapy worth it? Going through a therapeutic process assists in setting realistic goals and shows ways towards their actualization. It opens your eyes to things inhibiting the achievement of some specific goals, which may include managing low self-esteem and negative self-awareness, and provides ways to deal with them.
Does Therapy Actually Work?
One of the many questions that several people ask when they are on the quest or find a therapist is "does therapy actually work?". The straightforward answer to this question is "yes, therapy works". It proffers solutions to specific symptoms and helps deal with difficulties with relationship, with self-esteem, at social lives, or at work.

Should I Go to a Therapist for Anxiety?
A therapist sometimes may be the best option you've got. A therapist will make you come to the full understanding of your condition (your particular brand of anxiety) and offers the freedom and security to discuss your mental issues in your own time and as long as you can and helps you find yourself again. A good therapist will make you work through the mentality you have about your condition. For instance, a therapist may make you see crying not as a sign of weakness but to see it as a mere body reaction at the sight of terror or when you are stressed out. In other words, a therapist will assist you to accept your flaws or, can help you see anxiety not as a flaw or personality trait, but as biology or genetics.
Why is Therapy Expensive?
Although there are available free and cost-effective therapies, generally, therapy can be expensive. Sometimes, several therapists will let you know, probably through therapy apps or mental health apps, that their hourly or weekly pay is between $75 and $250, and that insurance is not accepted. The following factors may be responsible for the expensive rates of therapeutic treatments:
Their educational qualifications and sound training in different specialties and treatment modalities as well as the maintenance fees of licenses (to have their rights reserved).

Consideration of work related to a client's therapy but does not happen within the treatment session such as extensive studies on effective treatment methods, consultation of peers or healthcare providers, and so on.

The overhead costs therapists are subjected to which relate to the running the practice of a therapy. These may include memberships to professional organizations, marketing costs of building, maintenance of website, pricey academic articles, and books.

Many therapists don't have interest in working with insurance companies but prefer to pay out-of-pocket in order to privatize their mental health diagnosis.

Quite a number of mental health professionals are both therapists and business owners within their office spaces. Being a solo practitioner within the office space handling different responsibilities such as being an administrator, manager, biller, receptionist, etc will only make your service cost more than other therapists.
Should I pay for therapy out of pocket?
There is no problem about paying for therapy out of pocket. However, why must you pay out of pocket when there are other better ways to get what you need? If you can't pay out of pocket but you have insurance, your insurance may cater for the therapeutic process or other means such as the free therapy offered by a college and university. A college or university may provide therapy free of charge or sliding-scale therapy programs to students.

Can You Trust Therapists?
The question "can you trust therapists?", is one that can be answered in different ways depending on the status of your condition. For instance, your therapist may be forced to break the rule of secrecy if your spoken intention is to hurt someone or to hurt yourself. However, your therapist is someone you should trust and see as someone you can discuss your mental issues with if you trust him or her. If you find a therapist, you are expected to build a relationship with him or her— this will help build your trust in him or her.
How Long is a Therapy Session?
The length of therapy sessions varies widely depending on the modality of the therapy and practice setting. It may be 10-15 minutes, 15-20 minutes, 45-50 minutes, or 90 minutes or longer (for group sessions).
How Can I Afford a Therapist?
In most occasions, therapy is very expensive, leaving some people who can't afford a high amount with the stressful thought of how to deal with their mental health challenges. If you have insufficient cash or a tight budget to pay for therapy, there are other ways you can afford it. These include:
Get a therapist covered by your insurance scheme.

Discuss how to make services more affordable with your therapist.

You can use sliding scale payment plans.

Inquire from your HR representative about employee assistance plans (EAPs).

Visit a health center that is federally funded or get healthcare funded by the government.

There are support groups that may be of help. Find a cheaper support group therapy.

You can use your university counseling services. They are cheaper.

Look for clinical trials.

Get help from a suicide prevention organization if you have suicidal thoughts.
Why Should Therapists Not Give Advice?
Clients, on most occasions, expect that their therapists will offer quick solutions to their problems. However, it's observed that most therapists avoid giving advice to them. The following are the reasons why therapists shouldn't give advice to their clients:
It's not a therapist's job to give advice. They are meant only to help their clients understand their conditions with respect to those things that cause or motivate their lines of thought. They are to guide their clients to make their own personal decisions, not making the decisions for them.

Giving advice to clients limits their ability to make their own choices which may affect their confidence towards making decisions in the future.

Therapists should not give advice for protective purposes. They could be sued if your advice failed to work out.
Is Therapy Once a Month Enough?
Therapy once a month may be enough and may not, depending on the situation involved or the kind of treatment your therapist selects for you. Dialectical behavior therapy (DBT) may require you to see your therapist weekly. If you are just starting therapy, you may be required to see your therapist once a week or every other week for the purpose of establishing care.

Is Therapy Twice a Week Too Much?
Going for therapy twice a week may not be necessary for some mental health challenges. For dialectical behavior therapy (DBT), which relates to learning skill sets like emotion regulation, therapists may recommend sessions more than twice a week.

What Can I Do Instead of Therapy?
There are other ways to deal with your mental health condition aside from the use of therapy. Although therapy can be very helpful, you could also try self-help books (some specific titles may be recommended by your GP from a reading well scheme which is known as "Books of Prescription"), support groups (peer support), ecotherapy (a collective name for a group of programs that center on the use of nature in the therapeutic process), complementary and alternative therapies (massage, yoga, herbal remedies, and meditation), and medication.
Does Insurance Pay for Online Therapy?
The only thing that will determine if your insurance will pay for online therapy (telehealth therapy) sessions is your insurance company. To get detailed information on this, you will need to consult your therapist first or contact your insurance company directly to ask if your insurance covers online therapy and how much you may be required to pay.
What Should I Not Tell My Therapist?
You're expected to disclose every necessary information to your therapist. Keeping information from your therapist won't help you with a successful therapeutic relationship. This is because your therapist will work on the information you provide him or her with for effective treatment plans. Therapists find it easy to work things out effectively when you're open.
What Should I Not Tell a Psychiatrist?
Your psychiatrist is expected to keep confidential any given information as directed by the mental health private policy. With this, you shouldn't hesitate to divulge your information in as much as you are qualified (age-wise) to make an informed decision. This will help your psychiatrist to know the treatment for your specific issues and needs.

Is Crying in Therapy a Breakthrough?
Crying in therapy is a way of exploring strong emotions. Although it's not a general thing, many people cry at some certain point in their therapy sessions. This usually occurs when they are open to their past experiences and obviously see what they need to change in their lives. Crying is a natural reaction that may be seen as a breakthrough in therapy.

Can You Tell Your Therapist Too Much?
As a matter of necessity, you can't tell your therapist too much. This is because the act of withholding some specific information may be a bad idea as such information may be the exact detail the therapist needs to assist you. Therapists find it easy to help you if you open up as expected.

Is Anxiety a Mental Illness?
Anxiety and Depression Association of America explained anxiety as an excessive, irrational dread of everyday situation which is persistent, uncontrollable, and overwhelming. It can affect an adult, child, and adolescent. When anxiety has a negative impact on your daily activities without you giving regard for the warning signs, it may result in an anxiety disorder which is specific mental illnesses characterized by extreme worry or fear including panic attacks and panic disorder, generalized anxiety disorder (GAD), social anxiety disorder, separation anxiety, selective mutism, agoraphobia, and specific phobias.

How Do I Cope with Anxiety?
Anxiety can be a condition that is disturbing, overwhelming, and stressful. If you're feeling stressed or anxious, the following are some of the coping strategies you can use when you see the warning signs:
Eat healthy meals.

Try a time out by engaging in yoga, meditation, massage, listening to music, and learning techniques for relaxation.

Avoid substance or drug abuse.

Sleep well.

Join a support group. Support groups are meant to help people out of their difficult situations.

Enjoy good exercise and deep breaths.

Talk to your loved ones.

Challenge your negative thoughts to positive ones.
Further Reading
Therapy Is Personal
Therapy is a personal experience, and not everyone will go into it seeking the same things. But, keeping these nine things in mind can ensure that you will get the most out of online therapy, regardless of what your specific goals are.
If you're still wondering if
therapy
is right for you, and how much therapy costs, please contact us at
contact@betterhelp.com
. ReGain specializes in online therapy to help address all types of mental health concerns. If you're interested in individual therapy, please reach out to
contact@betterhelp.com
. For more information about BetterHelp as a company, please find us on
If you need a crisis hotline or want to learn more about therapy, please see below:
For more medically reviewed mental health content, find resources below:
---
Previous Article
How Do I Find a Therapist or Therapists Near Me? Free Ways To Find The Best Therapists in 2020
---
Next Article
Therapeutic Techniques And How They Can Help You
---
The information on this page is not intended to be a substitution for diagnosis, treatment, or informed professional advice. You should not take any action or avoid taking any action without consulting with a qualified mental health professional. For more information, please read our
terms of use.