A Compilation Of Grief Quotes To Uplift Your Sadness
By: Joy Youell
Updated December 22, 2020
Medically Reviewed By: Deborah Horton
Experiencing the loss of a friend or loved one, losing a home or career, or having a significant change in a life role, such as the end of a relationship, can cause feelings of stress and despair. This deep period of sadness that often follows loss is known as grief. Grief is a personal experience, and there is no right or wrong way to grieve.
When a person is grieving, it is not uncommon to experience both emotional and physical reactions to the loss. Anger, frustration, mental and physical exhaustion, changes in appetite or sleep patterns are all common symptoms associated with grief. Although grief can make one feel vulnerable, it's important to know that you are not alone.
Author C.S. Lewis one wrote, "No one ever told me that grief felt so like fear. I am not afraid, but the sensation is like being afraid. The same fluttering in the stomach, the same restlessness, the yawning. I keep on swallowing. At other times it feels like being mildly drunk, or concussed. There is a sort of invisible blanket between the world and me. I find it hard to take in what anyone says. Or perhaps, hard to want to take it in. It is so uninteresting. Yet I want the others to be about me. I dread the moments when the house is empty. If only they would talk to one another and not to me."
If you have experienced a loss, you may be able to relate to what Mr. Lewis wrote. The feeling of not wanting to be alone, but not wanting to be bothered by others, the invisible weight that seems to rest in the middle of your chest and won't let you breathe... It's all a normal part of grief. Grief is a natural response to any significant loss or change in life circumstance, and it can leave you feeling overwhelmed. Learning to identify symptoms of grief and how to effectively cope with it is an important part of achieving well-being following a loss.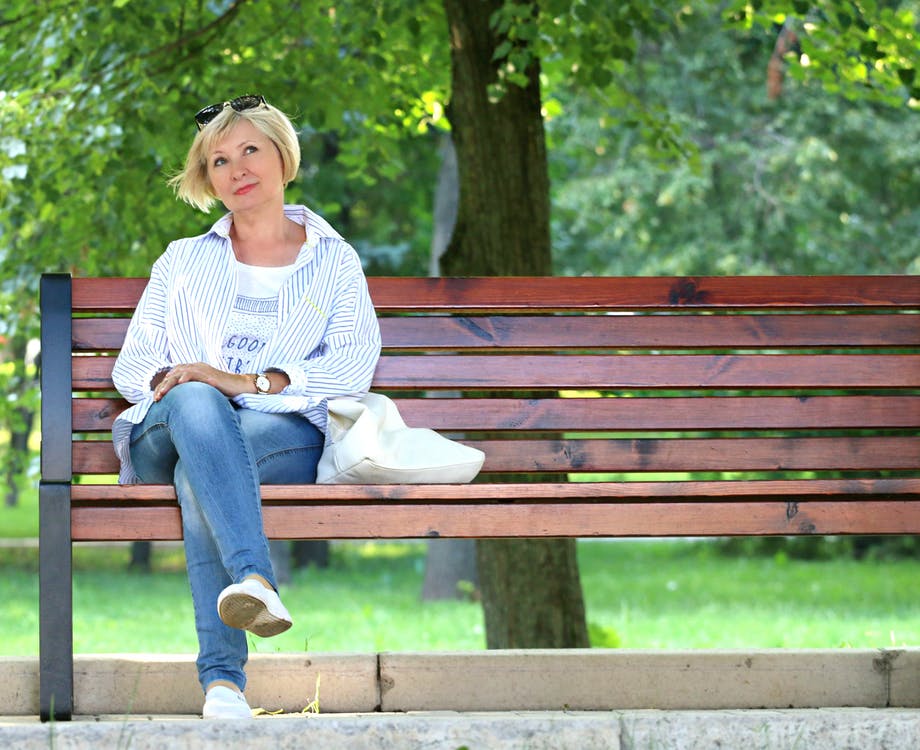 This website is owned and operated by BetterHelp, who receives all fees associated with the platform.
Source: pexels.com
There are different models of grief that have been developed and presented by mental health professionals who work with those who are grieving. The 5 Stages of Grief model was first introduced by Elisabeth Kübler-Ross in 1969 in her book On Death and Dying. Although the book was inspired by her work with terminally ill patients, the Elisabeth Kübler-Ross model for grief has become a valuable, widely-used tool to help educate people about how loss or significant life changes can create feelings of grief that need to be dealt with. The original model has been modified several times to include seven or more stages of grief.
Many sources list an order of the stages of grief. However, not everyone experiences the same order of stages. Additionally, some people may experience the same stage more than once or for longer periods of time. Learning to recognize and acknowledge your own thoughts and feelings about grief and the loss you have experienced is an important part of moving through the stages of grief.
The original grief model developed by Elisabeth Kübler-Ross listed five stages of grief: denial, anger, bargaining, depression, and acceptance. In his book, The Fault in Our Stars, John Green wrote, "Grief does not change you, Hazel. It reveals you." Grief does seem to have a way of revealing a person's character and heart for others. However, it's important to understand that everyone deals with grief differently. Although it may reveal a part of who you are, it does not have to define you as a person.
Remember to be patient with yourself and with others. Honor your own thoughts and feelings and be open to the range of what you are experiencing. Along with that, research has shown that therapy can help minimize symptoms of depression that come with grief.
Acknowledging the fact that people from all walks of life, all around the world, experience grief can be an empowering thing. Although during times of grief, you may not feel strong, you can take comfort in knowing that others have shared this journey. You can learn from what others have experienced and, perhaps, one day be the inspiration that helps someone else get through the same difficult heartache.
Reading quotes of inspiration can be a helpful source of comfort during times of grief. Grief quotes may provide meaningful reflection as you work through loss. They can help you understand what you are going through and remind you that you're not alone.
These following grief quotes have been collected in the hope of easing your mind and lifting your spirits. May they help you to engage with what you feel, so you can glimpse future happiness.
Inspirational Grief Quotes
There are many resources of quotes about grief. Many people find inspirational quotes to offer a glimmer of hope and comfort. Some inspirational grief quotes that may be helpful include the following.
"Love bears all things, believes all things, hopes all things, endures all things. Love never ends." -I Corinthians 13:7-8
"When the heart weeps for what it has lost, the soul laughs for what it has found." - An old Sufi aphorism
"We are healed of a suffering only by experiencing it to the full." -Marcel Proust
"What is there to do when people die, people so dear and rare, but bring them back by remembering." -May Sarton
Grief Quotes: As Seen Through the Eyes of Others
Grief is a powerful force that can shake even the strongest person. The confusion, chaos, and inner turmoil that result can sweep you away from productivity and plans. Family and friends may find it hard to relate to the feelings you experience in a place of grief. It may be helpful to lean on the writings of others who share the thoughts and feelings you're experiencing during this time.
"The risk of love is loss, and the price of loss is grief--but the pain of grief is only a shadow when compared with the pain of never risking love."
Hilary Stanton Zunin
"I'll be OK… just not today."
Anonymous
"You will lose someone you can't live without, and your heart will be badly broken, and the bad news is that you never completely get over the loss of your beloved. But this is also the good news. They live forever in your broken heart that doesn't seal back up. And you come through. It's like having a broken leg that never heals perfectly--that still hurts when the weather gets cold, but you learn to dance with the limp."
Anne Lamott
"I should know enough about loss to realize that you never really stop missing someone--you just learn to live around the huge gaping hole of their absence."
Alyson Noel, Evermore
"Grief I've learned is just love. It's all the love you want to give but cannot. All of that unspent love gathers up in the corners of your eyes, the lump in your throat, and in that hollow part of your chest. Grief is just love with no place to go."
Anonymous
"Grief is like the ocean; it comes on waves ebbing and flowing. Sometimes the water is calm, and sometimes it is overwhelming. All we can do is learn to swim."
Vicki Harrison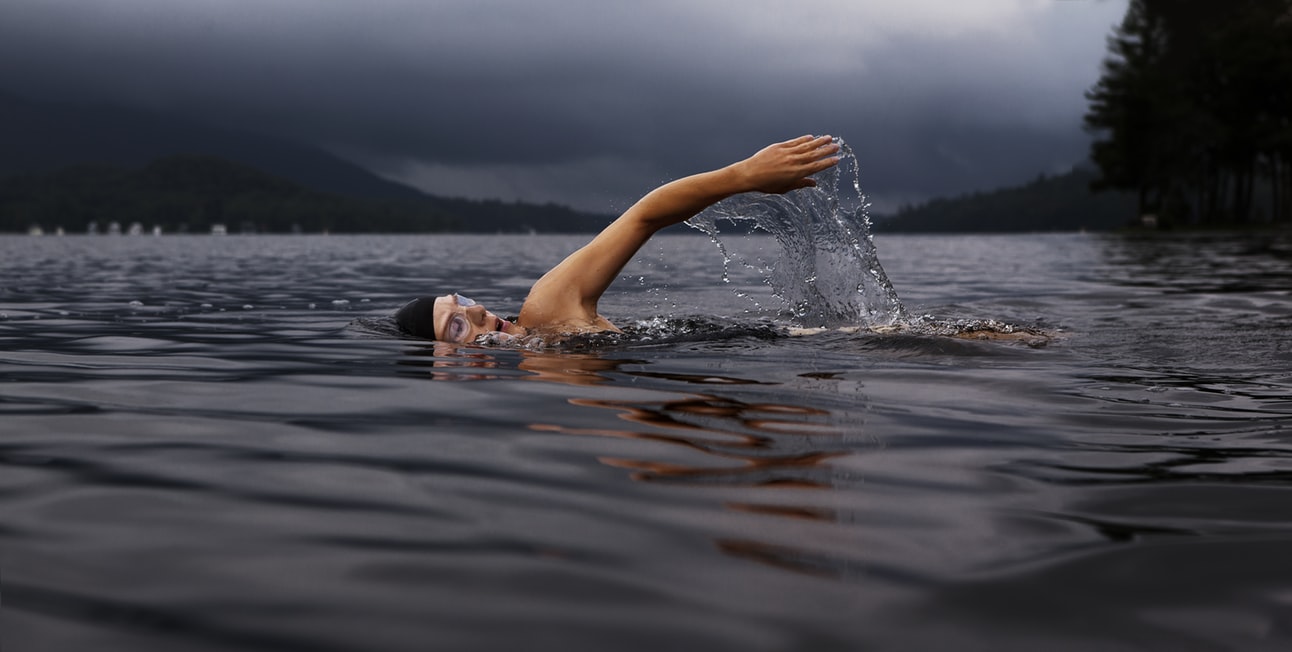 Source: unsplash.com
"There is a sacredness in tears. They are not the mark of weakness, but of power. They speak more eloquently than ten thousand tongues. They are the messengers of overwhelming grief, of deep contrition, and of unspeakable love."
Washington Irving
"Guilt is perhaps the most painful companion to death."
Elisabeth Kubler-Ross
"Those who have suffered understand suffering and therefore extend their hand."
Patti Smith
"There are no happy endings.
Endings are the saddest part,
So just give me a happy middle
And a very happy start."
Shel Silverstein, A Light in the Attic
"Sometimes, only one person is missing, and the whole world seems depopulated."
Alphonse de Lamartine, Méditations Poétiques
"The darker the night, the brighter the stars,
The deeper the grief, the closer is God!"
Fyodor Dostoyevsky, Crime and Punishment
"It's the kind of heartache you can feel in your bones."
Anonymous
"Happiness is beneficial for the body, but it is grief that develops the powers of the mind."
Marcel Proust, In Search of Lost Time
"I think I'll miss you forever, like the stars miss the sun in the morning skies."
Anonymous
Grief Quotes from Famous Entities
Prominent authors, heads of state, famous personalities, and regular people are all susceptible to personal grief. The sentiments of love lost, mortality, and brokenness are motifs that grace the pages of storybooks and religious tomes alike. It can be helpful to witness the ways that other people have framed this experience as you work through your own grief. We hope that you use these thoughts to find light in the shadows, to find joy in the sorrow, and to find peace throughout your day.
"Grief is the price we pay for love."
Queen Elizabeth II
"To weep is to make less the depth of grief."
William Shakespeare, Henry VI, Part II, Act II
"While grief is fresh, every attempt to divert only irritates. You must wait till it be digested, and then amusement will dissipate the remains of it."
Samuel Johnson
"Tears are the silent language of grief."
Voltaire
"How lucky I am to have something that makes saying goodbye so hard."
Winnie the Pooh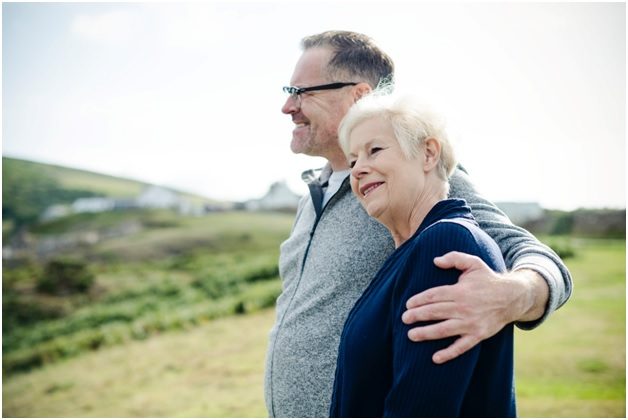 Source: pexels.com
"Believe me, every heart has its secret sorrows, which the world knows not, and oftentimes we call a man cold, when he is only sad."
Henry Wadsworth Longfellow, Hyperion
"There is no grief like the grief that does not speak."
Henry Wordsworth
"Only people who are capable of loving strongly can also suffer great sorrow, but this same necessity of loving serves to counteract their grief and heals them."
Leo Tolstoy
Advice from Grief Quotes
Sometimes our source of light comes from unexpected places in times of loneliness and darkness. If you are in a season of grief, witnessing the experiences of other people's journeys - even in written form - can be helpful. Although you must chart your own course of recovery from grief, you can find solace in these inspiring quotes and words from great thinkers who have felt the way you feel now.
"Don't grieve. Anything you lose comes around in another form."
Rumi
"Grief is the last act of love we can give to those we loved. Where there is deep grief, there was great love."
Anonymous
"No matter how long it's been, there are times when it suddenly becomes harder to breathe."
Anonymous
"When someone you love dies, and you're not expecting it, you don't lose her all at once; you lose her in pieces over a long time--the way the mail stops coming, and her scent fades from the pillows and even from the clothes in her closet and drawers. Gradually, you accumulate the parts of her that are gone. Just when the day comes--when there's a particular missing part that overwhelms you with the feeling that she's gone, forever--there comes another day, and another specifically missing part."
John Irving, A Prayer for Owen Meany
"To spare oneself from grief at all cost can be achieved only at the price of total detachment, which excludes the ability to experience happiness."
Erich Fromm
"We must embrace pain and burn it as fuel for our journey."
Kenji Miyazawa
"The pain passes, but the beauty remains."
Pierre Auguste Renoir
"It is perfectly okay to admit you're not okay."
Anonymous
"Grief never ends… But it changes.
It's a passage, not a place to stay.
Grief is not a sign of weakness, nor a lack of faith…
It is the price of love."
Anonymous
"That's all it takes. The smallest reminder and in an instant, it feels like your stomach has fallen thirty stories and crashed into the steel roof of a truck. Loss is cruel like that, the days you think you're finally past it are the days it will punish you most."
Beau Taplin, The Punishment
"The reality is that you will grieve forever. You will not 'get over' the loss of a loved one; you will learn to live with it. You will heal, and you will rebuild yourself around the loss you have suffered. You will be whole again, but you will never be the same. Nor should you be the same, nor would you want to."
Elizabeth Kubler-Ross and John Kessler
"A feeling of pleasure or solace can be so hard to find when you are in the depths of your grief. Sometimes it's the little things that help get you through the day. You may think your comforts sound ridiculous to others, but there is nothing ridiculous about finding one little thing to help you feel good in the midst of pain and sorrow!"
Elizabeth Berrien, Creative Grieving: A Hip Chick's Path from Loss to Hope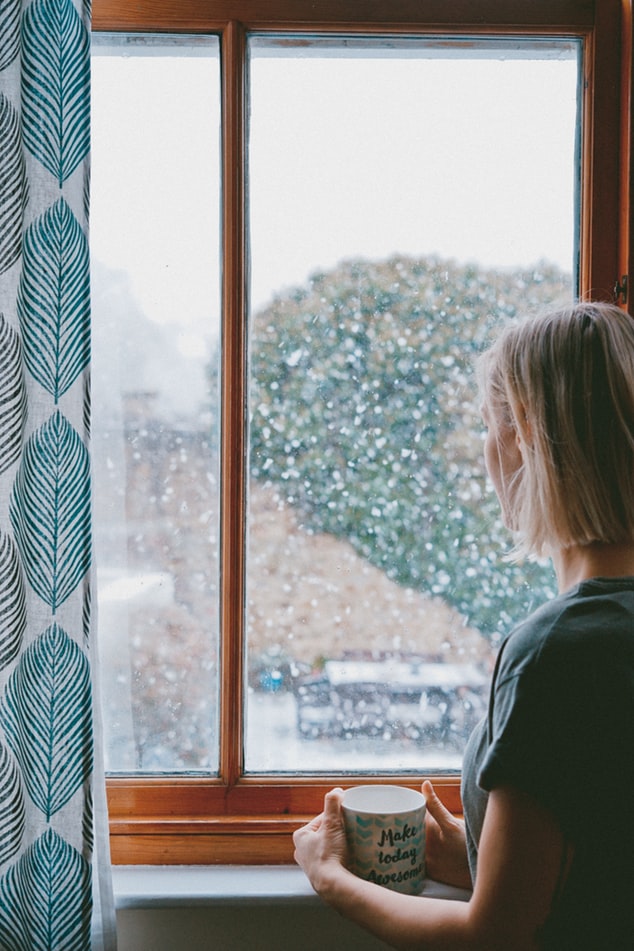 Source: unsplash.com
"Deep grief sometimes is almost like a specific location, a coordinate on a map of time. When you are standing in that forest of sorrow, you cannot imagine that you could ever find your way to a better place. But if someone can assure you that they themselves have stood in that same place, and now have moved on, sometimes this will bring hope"
Elizabeth Gilbert, Eat, Pray, Love
Grief Quotes from the Bible
Religion may provide a helpful source of comfort and guidance when you are grieving. Great poetic literature can be found in the Bible and other religious books. Here is a collection of inspiring words about grief and sorrow found in the Christian Bible.
"Blessed are those who mourn, for they will be comforted."
Jesus in Matthew 5:4
"Suffering produces endurance, and endurance produces character, and character produces hope."
Romans 5:3-4
"What we suffer now is nothing compared to the glory He will reveal to us later."
Romans 8:18
"He will wipe away every tear from their eyes, and death shall be no more, there will no longer be any mourning, crying, or pain, for the old order of things have passed away."
Revelation 21:4
Seeking Help
Grief can undermine your ability to cope with daily activities. The nature of grief varies based on its many sources. From paralyzing flashbacks to sad memories, grief assaults your physiological and psychological wellbeing. When you are experiencing grief of any kind, it can feel impossible to make basic decisions or plans. This level of grief requires professional assistance from a mental health professional who can connect with you and care for you.
Grief can be very overwhelming. It haunts every waking hour. If you need professional help, no matter the time of day or night, BetterHelp is here for you. From the security and anonymity of your home, we offer convenient online counseling with licensed professional therapists. People have used BetterHelp to cope with brief, and you can read about their experiences below.
Counselor Reviews
"I love Carissa! I have never felt more comfortable sharing my thoughts and stresses with anyone. She has helped me work on my grief and self-esteem more than anything or anyone. Her words and advice help me every single day. I still have a long way to go but I already feel better and I couldn't have done it without Carissa."

"Sarah is a kind person that listens intently, focuses on issues, and then helps find successful strategies to deal with those issues. Never once did I feel that she was judging me or talking down to me. She was easy for me to open up too, she was professional, and she took me seriously. Together we discussed issues of loss and grief from the passing of my father, which had become more than I could handle alone. She not only validated my feelings of loss, but she also helped me find ways to mitigate those feelings, break them down into their roots and causes then address those. Coping with grief and loss is hard work, but Sarah helped me find the tools I needed within myself to do that hard work and ultimately find success. I am a stronger person now. I am happy and confident. I may not know what is around the next corner, but I know that whatever it is, I can handle it."

Learning to Go On....
Nicholas Sparks, an American novelist who is known for his best-selling tales of romance and heartbreak, is quoted as saying, "Without you in my arms, I feel an emptiness in my soul. I find myself searching the crowds for your face. I know it's an impossibility, but I cannot help myself," and "It's possible to go on, no matter how impossible it seems."
As difficult as dealing with grief may feel at times, sometimes the best way to deal is to acknowledge that it truly is possible to go on... It's possible to go on with life, to go on with work, to go on with love. It is possible to go on.
Grief quotes can be a helpful source of inspiration and hope as you navigate this challenging season of your life. In addition to reading and drawing strength from the experiences of others, you may also find that it is helpful to seek the help of a bereavement (grief) counselor to help you process the loss you have experienced. Whether you choose to engage the help of a local counselor, clergy, or online therapy options, the most important thing is to take care of yourself. Take the first step today.
Frequently Asked Questions (FAQs)
What to say to someone who lost a loved one?
"Give sorrow words the grief that does not speak, whispers the o'erfraught heart and bids it break." Perhaps this quote by Shakespeare can shed some light on the importance of making it okay to talk about grief.
One of the most important things to say to someone who has lost a loved one is that it's okay to express your feelings, no matter how sad or confusing they are. Encouraging a grieving person to allow themselves time to grieve and to process the loss can help foster effective coping and management of grief symptoms.
How do you deal with grief quotes?
A famous quote from Helen Keller is, "We bereaved are not alone. We belong to the largest company in all the world—the company of those who have known suffering."
How do you encourage someone after death?
It may not always feel easy when you try to encourage someone after the death of a friend or loved one. If you find yourself grasping for the right words, remember sometimes the simplest form of encouragement you can offer is your presence. That doesn't mean you always have to cancel all your appointments or obligations and stay by a grieving person's side. Send a text to say you are thinking of them or call and let them hear your voice. People who are grieving need time to heal. For many, grief causes feelings of loneliness and isolation. Knowing that there is someone who is concerned and available to listen, when needed, is a great way to encourage a grieving person.
What do you say to comfort someone?
If you know someone who is grieving, it can seem difficult knowing what to say to offer them comfort. Expressing your heartfelt concern by saying, "I am so sorry for your loss" or "You and your family are my thoughts and prayers" can have a significant impact on someone who is grieving. Even though it may not feel like it, people who are grieving usually understand that it's difficult to know the right words to say to them. Offering your support and concern will typically mean a great deal to them. If you don't know what to say, you can simply say, "I wish I had the perfect words to encourage you. Just know that I am here for you and I care for you."
How do you comfort someone who is grieving over text?
Although some people may argue that texting someone who is grieving is impersonal, texting can be a great source of encouragement during times of grief. A heartfelt text message can make a positive impact on someone who is experiencing grief. If you are more comfortable sending a text than making a phone call, or if you are busy at work and unable to talk, taking the time to send a text can get a message across. Remember, be specific with your text message. For example, instead of saying, "I'm sorry for your loss" acknowledge their specific loss by saying, "I'm sorry to hear about the loss of Mike." Saying the name of the person who was lost helps the person who is grieving by validating their grief. Offer expressions of sympathy by saying, "I can't imagine what you may be feeling."
How long does mourning last?
There are several references that offer ideas about how long a period of mourning should last. However, grief is a personal experience and may last longer for each affected individual. Several factors affect the process of mourning, such as whether a loss or death was expected or unexpected, the length of the relationship a person had with a lost loved one, and other circumstances surrounding the loss. Whether a person has a support system of people who can offer encouragement during the mourning process and their ability to cope effectively with the emotions associated with grief may also impact one's ability to find comfort or how long mourning lasts.
People who experience prolonged or complicated grief may experience symptoms of grief that lasts for several years. In these circumstances, seeking the help of a mental health professional, such as a bereavement (grief) counselor can be helpful.
What can I say instead of sorry for your loss?
Wondering what to say to a friend or loved one who has experienced a loss may leave you feeling as if you are grasping for the right words. Most people have said or heard, "I'm sorry for your loss" at some point in their lives. While the sentiment is probably genuine in most cases, it can feel impersonal. If you'd like to express your condolences to someone who is trying to find comfort, you may want to try some of the following statements.
"I'm truly sorry you are experiencing this difficult time." Letting a grieving person know that you acknowledge the difficulty they are experiencing and that you are concerned is important. You don't have to have a long or drawn-out conversation. Simply offering support and validation for what they are feeling can make a big difference.
"You are important to me, and I'm here when you need me." Grief often has a way of making one feel unimportant or undeserving. Making a statement that expresses the importance of a bereaved person and offering your support and presence when they need you can give them a sense of belonging.
"Your brother was such a joy to be around." When a person loses a loved one, knowing that the person they love had a positive impact on someone else's life can give them a sense of comfort. Tell survivors what the deceased person meant to you personally. If you have a happy or funny memory, share it with them.
What is a good sympathy message?
If you are preparing to write a message of sympathy to someone who is grieving, try to focus on positive things. If possible, mention a happy or pleasant memory that you have about the lost friend or loved one and share it with them. Sharing a good memory or telling a story about the loved one will give the grieving person something to remember about how well the person lived, rather than dwelling on the loss of the person.
A few examples of sympathy messages may include:
"I could always count on your mom to encourage me. She always made me feel welcome and comfortable in any situation."
"You sister was one of the most generous people I ever met. I remember when she bought groceries for me when I lost my job. It meant so much."
"Your father was what my dad called a 'mountain of a man.' He was always supportive and giving. The world is certainly a better placed because of the time he was here."
---
Previous Article
Bereavement Quotes For The Occasions That Need Them
---
Next Article
Can Grief Counseling Really Help? What It Is And How It Works
---
The information on this page is not intended to be a substitution for diagnosis, treatment, or informed professional advice. You should not take any action or avoid taking any action without consulting with a qualified mental health professional. For more information, please read our
terms of use.