Happy Ending Stories To Inspire You
By: Toni Hoy
Updated February 20, 2020
Content/Trigger Warning: Please be advised, the below article might mention trauma-related topics that include sexual assault & violence which could potentially be triggering.
When everyone's talking about the latest and greatest book or movie, we're inspired to read the book, go see the movie, or both. We gravitate towards happy ending stories.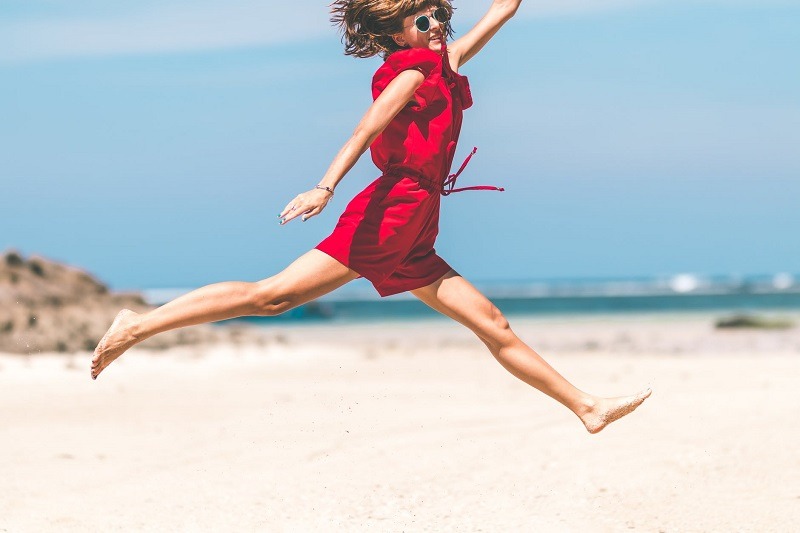 Source: pexels.com
For some of us, getting immersed in a story is an escape for whatever ills life is throwing at us. Getting acquainted with new characters and watching how their lives unfold and relationships develop draws us into the story and make the characters feel like familiar friends. The twists and turns of the story evoke our emotions and give us details to debate the story's issues with friends. We can nearly always relate some part of our lives to the characters, the plot, the time, or setting so that we feel like we're living some part of the story vicariously through others.
By our human nature, we long for happy ending stories. We like loose ends all tied up by the end of the tale. Happy endings prove that even the most tragic circumstances or insurmountable problems can be overcome.
The following is a list of happy ending stories to inspire your day. Be aware of spoiler alerts.
Movies with Happy Endings
The Notebook
The story begins with an elderly man reading a story from a notebook to an elderly woman. The inscription says, "Read this to me, and I'll come back to you." The clip cuts to the story of a young couple, Allie and Lon, that meets at a carnival and falls in love. Her parents try to discourage their love because the young man's social class doesn't meet their wealthy standards. The couple splits and Allie, the young girl is later torn between her young love and a wealthy new suiter to her parents' liking. In this happy ending story, the couple eventually reunites. We learn that they had a life together and children. The couple ended up in a nursing home when Allie gets dementia. The reading of the notebook story gives her periods of lucidity. In the end, they die lovingly wrapped in each other's arms.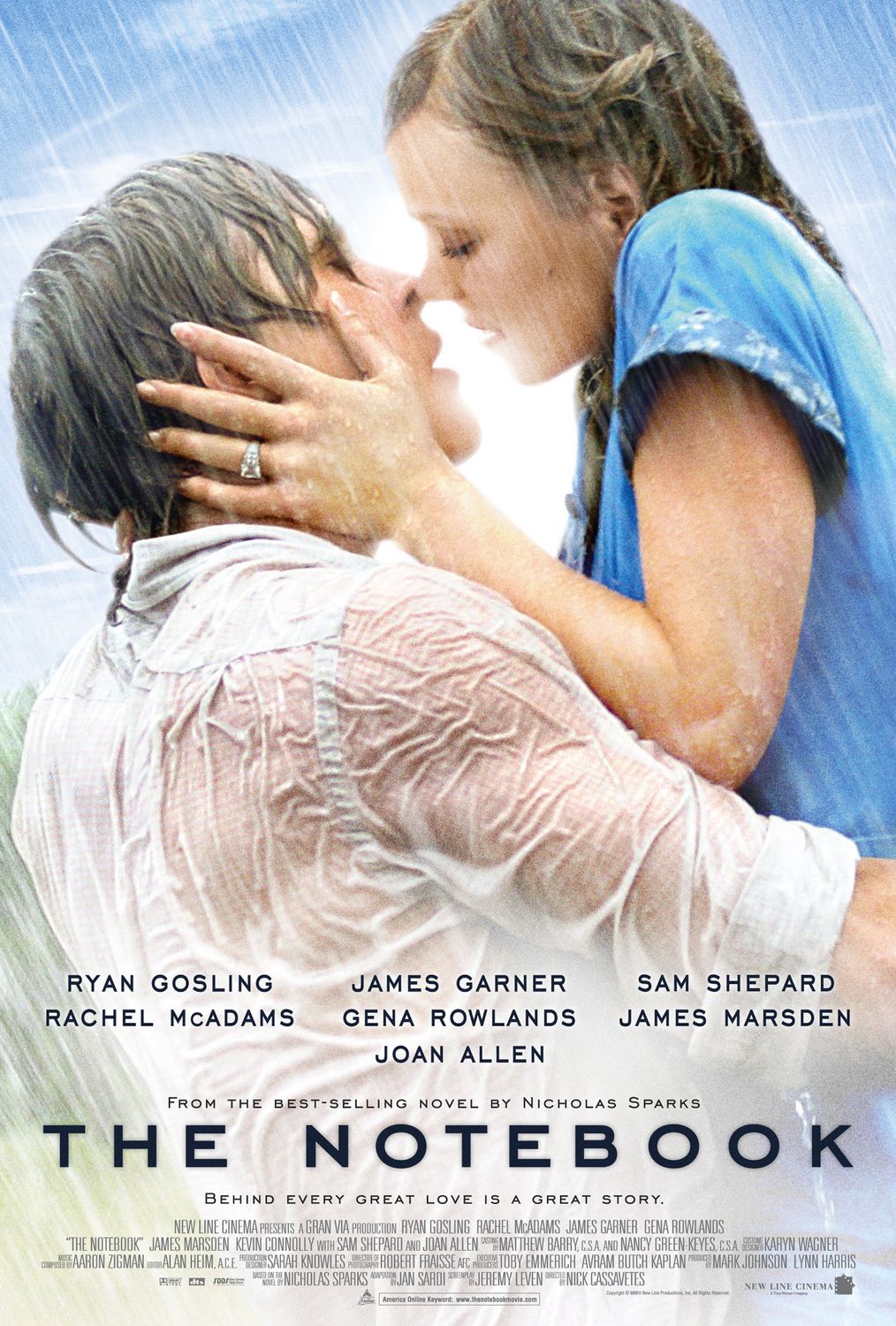 Source: viewerscommentary.com
The Shawshank Redemption
A Maine banker named Andy Dufresne was sent to Shawshank Prison on a double life sentence after being accused of murdering his wife and her lover. Andy gets beaten and raped repeatedly in prison and spends a few bouts in solitary confinement. Dufresne befriends a tough guard and gets on the warden's bad side because of it. Andy gets a job in the prison library and makes a reputation for giving guards financial advice. Another prisoner, Red, gets him a small rock hammer at his request and chides him for thinking he can use it to escape. Eventually, Dufresne assists the warden in a money-laundering scheme and deposits large amounts of cash in various banks under a false name. Dufresne makes an amazing escape with his tiny rock hammer and leaves instructions for Red outside the prison. Years later, Red ultimately meets up with Dufresne in Mexico and both are free.
Forrest Gump
Forrest Gump is a young boy with some cognitive challenges. After struggling with leg issues as a child, he discards his leg braces and gets into college on a football scholarship. His childhood friend, Jenny, befriends him and stands up for him throughout their lives. Forrest joins the Army and his friend, Bubba, convinces him to go into the shrimping business when the war is over, but Bubba gets killed. Despite his disabilities, Forrest becomes a hero in several capacities. Jenny turns down his first marriage proposal, but accepts the second one after she informs him that she's dying and they have a young son together. Forrest finds happiness in his son and learns that "Life is like a box of chocolates. You never know what you'll find inside."
Matilda
Matilda is a charming, intelligent little girl with a crooked father and a ditzy mother. The parents refuse to put her in school, so she educates herself at the library. The eventually enroll her in school where there are a brutal headmistress and a kind, loving teacher. Matilda turns her energy inward and learns to use her mind to make things move with her eyes. It turns out that Miss Honey is the headmistress' niece and she suspected that her aunt had killed her father to inherit his house and money. Matilda uses her telekinetic powers to scare the headmistress off for good, leaving the family home and school to the kind and loving Miss Honey. Matilda's parents plan to leave the country to avoid being convicted of criminal charges and Matilda convinces them to let Miss Honey adopt her.
Books with Happy Endings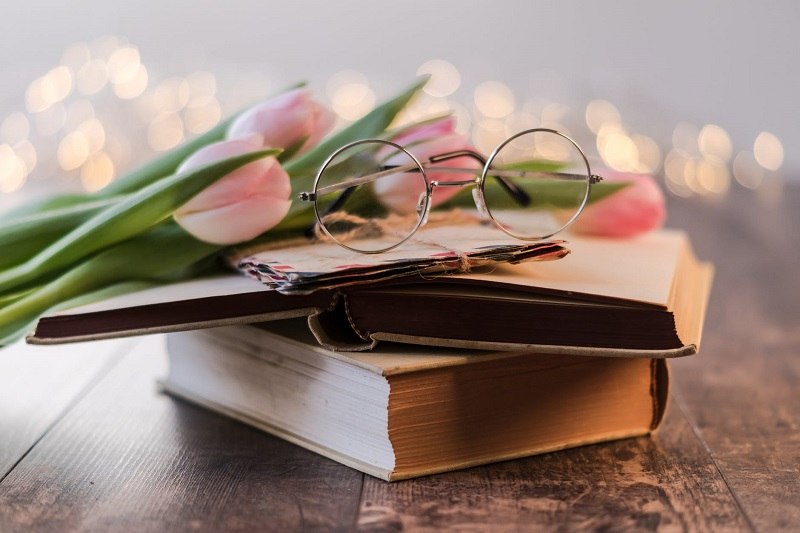 Source: pexels.com
The Walk
The Walk series is a set of books written by Richard Paul Evans. The main character, Alan Christoffersen, tells the story through a series of journal entries. Alan marries his childhood sweetheart, buys a McMansion, and builds a successful advertising business. After his beloved wife passes away after a horse accident, his partner steals his business.
Feeling heartbroken, lost, and forlorn, Alan decides to travel from Seattle, Washington to Key West, Florida-on foot. He sells what's left of his possessions and sets off on an adventure-filled journey across the country. Along the way, he meets a variety of characters under a variety of thought-provoking circumstances. Some of them are fleeting and a few make a lasting impression on Alan that they stick around in one capacity or another.
He and the folks he meets along the way discover hard life lessons and truth. It's heartwarming, thought-provoking, and funny all in one-fell swoop. If you read the whole series, you know that Alan finally reaches his long-awaited destination. He learns more about himself along the journey than he thought possible. Through it all, he finds hope, love and trust again.
Dumplin
Even when a young girl is comfortable in her own skin, it can still be tough to be the chubby girl when her mother's claim to fame is being a former pageant star. Willowdean Dickson was dubbed "Will" by her friends, but her mother insisted on calling her "Dumplin." Will meets Bo at the fast-food joint where they work. He takes a liking to her and her self-esteem takes a dive. To get her confidence back, she does the unthinkable-she enters a beauty pageant. As she challenges traditional stereotypes of the perfect teen girl body type, Will's self-esteem and confidence soar in the end and the icing on the cake is that she gets the perfect guy in the end.
Anna and the French Kiss
Anna Oliphant, an American teen, has her sights set on becoming a film critic. She is devastated to learn that her parents are sending her to Paris, France at the beginning of her senior year of high school because she doesn't want to leave her best friend, Bridgette and her new crush, Tosh.
After a night of tears, neighbor Meredith invites her to join her on the first day of school. Anna can't speak French but it doesn't stop her from noticing the popular Etienne St. Clair, as his girlfriend, Ellie looms nearby. Etienne and Anna spend more time together and then she returns home to find that Tosh and Bridgette are dating. Anna returns to Paris and gets betrayed by another boy, Dave. Anna kisses Etienne, Ellie gets angry, friends back away, and Anna feels alone again. As Etienne continues to deal with family problems, Anna encourages him to take control of his own life. It's one of those wonderful happy ending stories where the girl finally gets the guy. How romantic that he's French!
Anne of Green Gables
Anne is a spunky, freckle-faced redhead with a strong will, a ripe imagination, and lips that never stop talking. As an orphan, she gets sent to Green Gables where Matthew and Marilla Cuthbert were expecting to get a boy to help on the farm. Anne makes a mistake and gets off to a bad start with a neighbor who becomes friends with Anne. At school, Anne locks horn with a handsome boy named Gilbert Blythe, who pulls her hair and calls her "Carrots."
As Anne grows up, she begins to mature and focus on her studies. She and Gilbert forge a stronger friendship through their classes at the Queen's Academy. Matthew gets ill and dies and Marilla begins to go blind. Anne returns to Green Gables to care for her. Gilbert gives up his teaching position in Avonlea so that Anne can teach there and still care for Marilla. The girl gets the guy one day, but readers have to read the rest of the series to get to that happy ending.
A book or movie doesn't have to be famous to be great. If you take time to listen, happy ending stories are all around us. If you're having too many down days and your favorite happy ending stories can't even pick you up, it's time to contact BetterHelp and find a counselor to help. Like the main characters in all these stories, there's love and life waiting for you around the corner as well.
---
Previous Article
Happy Families Are All Alike: Myth Or Truth
---
Next Article
Do Antidepressants Make You Happy?
---
The information on this page is not intended to be a substitution for diagnosis, treatment, or informed professional advice. You should not take any action or avoid taking any action without consulting with a qualified mental health professional. For more information, please read our
terms of use.