One of the most diverse communities in the U.S. is the Latinx community. Formed by people from various nations, races, and backgrounds, Latinxs currently represent more than 17.6% of the U.S. population; around 56.6 million people self-identify as Hispanic or Latinx, making them the largest minority group in the country.
Although part of a significant ethnic or racial group, Latinxs in the U.S. still face many challenges and inequities, particularly regarding socioeconomic status, education and job opportunities, and access to health services. There are many reasons for this reality, including immigration struggles, stigma, and cultural clashes.
In terms of mental health care, this imbalance of power and opportunity remains. Moreover, because the Latinx community is uniquely impacted by social, cultural, economic, and other challenges that may worsen mental health, it is especially vulnerable to the consequences of a lack of adequate care.
A lack of mental health care does not mean a lack of mental health disorders, nor does it mean a lack of individuals who stand to benefit from treatment and inclusion in mental health discourse. That's why it's crucial to acknowledge and work to address the disparities that commonly plague the Latinx community actively.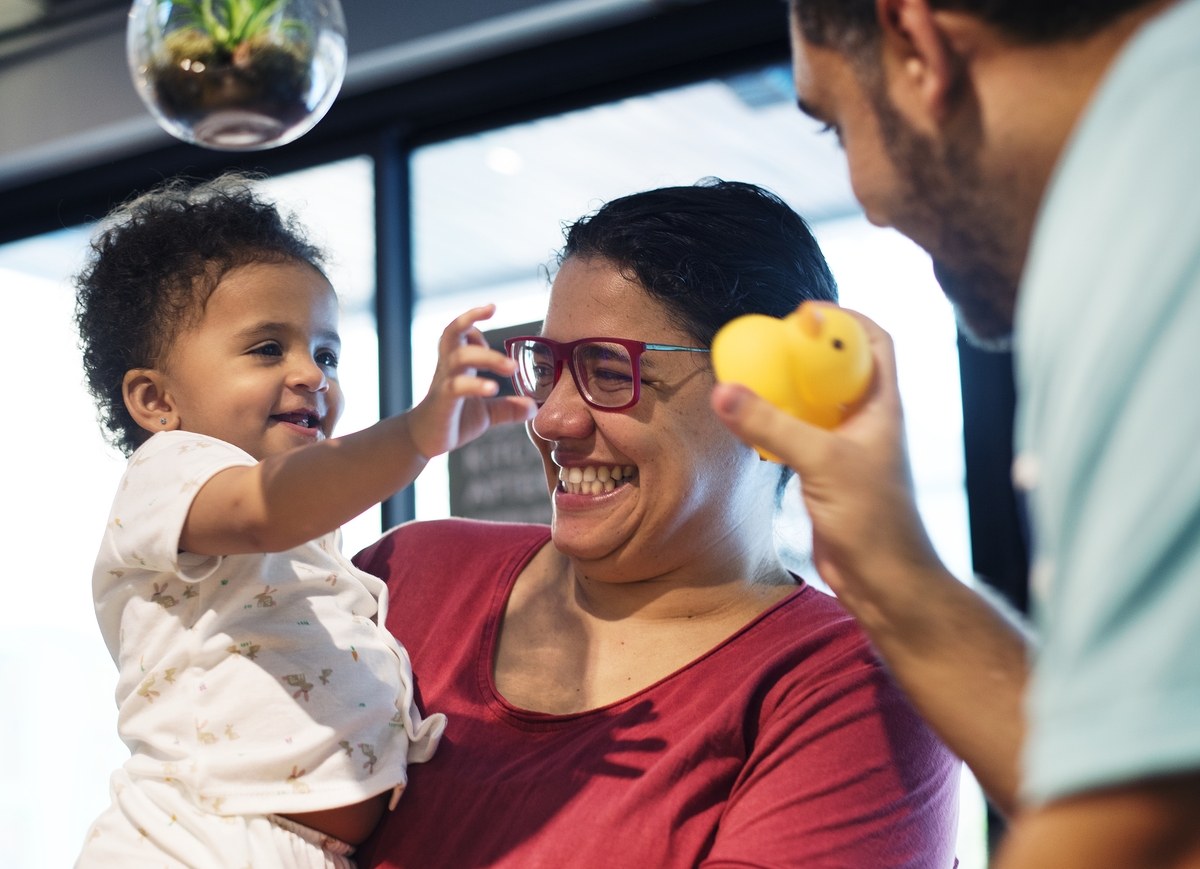 Online Therapy Can Help You Get The Support You Need
Source: rawpixel.com
Mental Health Disparities Among Latinxs
Different rates of mental illness, access to funding, treatment, and other related ideas all help illuminate the level of need for mental health care in Latinx communities and the severe lack of available resources.
There are two types of mental health disparities that statistically tend to impact Latinx communities and Latinx therapy rates the most:
Psychiatric Disorders Rates
General figures suggest that Latinxs have a lower risk of developing a mental health disorder when compared to non-Latinx communities in the U.S. However, those that are US-born are more likely to have mental illnesses than those that immigrated recently.
The so-called "immigrant paradox" refers to the fact that while many immigrants face stressful challenges linked to their economic, political and social status, they still tend to be in a better mental health situation than those who were US-born.
This reality suggests that being born in and living permanently in the U.S. (and the racism, stigma, and lack of equality that coincides) presents a unique challenge for members of Latinx communities.
Latinx children and adolescents, likewise, are statistically more likely to develop psychological stresses than non-Latinx white children. When compared to non-Latinx white and non-Latinx Black individuals, Latinx adolescents report higher levels of self-deprecating thoughts and experience more instances of severe mental health symptoms, some of which can lead to hospitalization or inpatient care.
Access To Treatment Options
Although Latinxs undoubtedly face mental health conditions – research shows the most common being generalized anxiety disorder, depression, post-traumatic stress disorder (PTSD), and substance use disorders – few seek treatment or even have access to good, affordable care options.
In terms of numbers, among those Latinxs that experience any mental health disorder, statistics show only:
20% talk to a doctor about their symptoms.

10% contact a mental health professional.
More than 20% of Latinxs don't have health insurance regarding affordable access to care, compared to only 7.5% white non-Hispanic Americans. This is likely due to inequities related to ethnicity, immigration, and citizenship status.
Additionally, Latinxs have fewer options when it comes to culturally-grounded treatments. Culturally-grounded treatment options are those that feature other individuals familiar with one's culture, consider cultural influences on behavior, and work to include elements of culture throughout a care plan.
There are few Latinx therapists in the U.S., which means it can be challenging for prospective patients to find a professional they genuinely work well with. As a result of all of these factors—lack of insurance, lack of cultural connection, and lack of approachable professionals—research reveals only 1 in 20 Latinxs receive mental health care.
Barriers To Mental Health Care For The Latino/Latina/Latinx Community
So, if mental health concerns are relevant and important for the Latinx community, why do so few members seek the care they need?
Keep in mind that research shows:
More than half

of Hispanic people aged 18-25 will not receive adequate treatment for their serious mental illnesses.

Compared to the U.S. average of 45%,

only 34%

of Hispanic/Latinx adults will have access to mental health care.
Aside from a lack of financial support, several barriers can make it difficult or seemingly impossible to seek Latinx therapy. For many reasons, it can be difficult for the Latinx community to find a therapist that fits their budget, needs, and even their culture.
Here are some of the most common barriers that the Latinx community faces in regard to mental health care:
Language Barriers
The reality is that white, English-speaking professionals tend to dominate certain sectors of the mental health field. This can potentially get in the way of communicating and providing competent therapy to Latinx patients who might feel more comfortable expressing themselves in other languages besides English.
In the U.S., Hispanic people are indeed more likely to report communication problems with their health specialists. To support this, research has found that there are real differences in treatment and evaluation when one is interviewed in English versus Spanish or Portuguese.
Talking about personal issues can already be a sensitive topic; when these conversations can't occur in the primary language we use to speak and express ourselves, it is even harder to put feelings and experiences into words.
Even though Spanish is the most common language in the Latinx community, it is not the only language spoken. Latin America is a diverse region with many dialects and languages apart from Spanish, including Quechua, Nahuatl, Portuguese, French, and many others.
A Latinx-inclusive office or professional should be aware of the Latinx community's different languages, especially as it is very common for families to be bilingual. Latinx therapy may include other techniques, such as art therapy, that encourage patients to communicate with actions rather than words to help further break down this communication barrier.
It is important for many Latinxs out there to find a proficient therapist in one's native language to minimize communication barriers—Latinx therapists often fill this role the most. Still, other trained professionals may be able to step in, too.
Cultural Barriers
Unfortunately, many therapists are not yet culturally aware and educated enough to treat patients from different cultural backgrounds. That means not only not comprehending an aspect of one's culture but also potentially misunderstanding what they mean when describing their symptoms and feelings.
For example, it is common for Spanish speakers to describe symptoms of depression as "nervios," which translated to English means "nervousness." When working with therapists who are not well trained and not well acquainted with cultural differences, these differences can make treatment less relevant and effective.
That is why it is important to find a therapist who can comprehend language differences, understand slang or informal terminology, and grasp the culture.
Stigma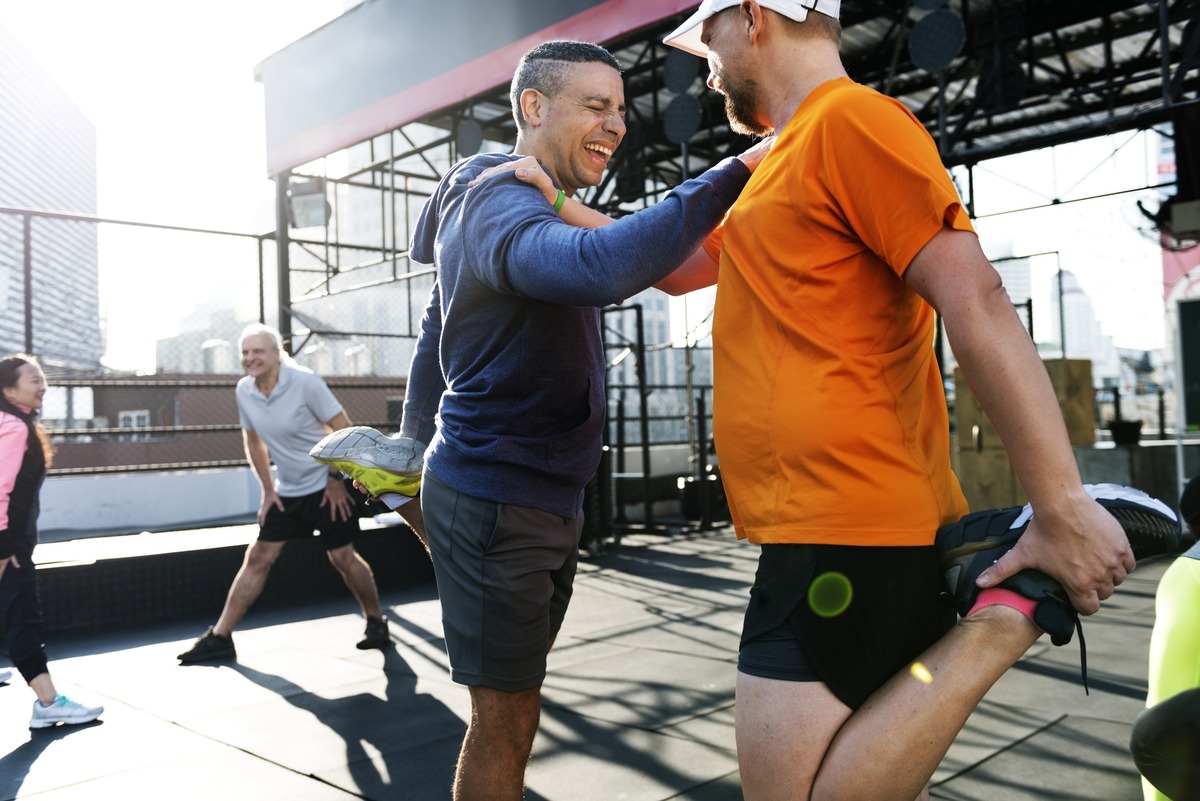 Another significant barrier is the stigma that the Latinx community still holds against mental health treatment. Due to cultural aspects, many Hispanics and Latinxs still find it difficult to seek help because they do not feel safe talking about their feelings and mental health struggles to loved ones, let alone a stranger.
Talking publicly about what one has gone through with family, friends, and even oneself carries a lot of stigma within some Latinx communities, especially those in more conservative regions.
Many from the Latinx community might feel that if they look for a therapist, they might look "crazy" (or "locos"), and that could bring shame to their family and friends.
Few therapists can fully understand this stigma and how it impacts mental health quite like a Latinx/Hispanic therapist can; unfortunately, as discussed, these professionals can be hard to find, which further discourages hesitant patients from reaching out.
Stigma is also why general mental health campaigns and research ought to strive to include Latinx people.
Perhaps the best way to tackle this stigma is to invest in public campaigns built by and for Latinx communities that explain why mental health is not something to be ashamed of, how it impacts general wellbeing, and how mental illness can impact others.
Mental health care doesn't have to be all about finding a therapist; after all, though therapy is one of the most versatile treatment options out there, reminding patients to keep an open mind can help the entire process feel less intimidating.
How To Provide Mental Health Care For The Latinx Community
So, with all of these facts under one's belt, what can and should be done?
First and foremost, mental health resources and care providers should take the steps necessary to reach out to and include members of the Latinx community.
Alternatively, professionals can provide the Latinx community with other solutions and strategies for mental health disorders.
Solutions Other Than Therapy For Latinx People To Improve Mental Health
Below are two resources useful for the Latinx community apart from therapy that can help improve mental health:
NAMI Compartiendo Esperanza: Speaking with Latinos about Mental Health
As discussed, there is a lot of stigma surrounding mental health in the Latinx community. That is why looking for a therapist or even engaging in therapy are not always plausible solutions to help with mental health awareness with this group.
With this reality in mind, the National Alliance on Mental Illness (NAMI) created a bilingual presentation addressing key topics of mental health signs and symptoms. They also have a guide on talking about it and fighting stigma and other resources useful for professionals.
League Of United Latin American Citizens (LULAC) Latinos Living Healthy (LLH)
LULAC LLH is an initiative that looks to reach the Latinx community in the U.S. and Puerto Rico to address health disparities.
They have three main goals:
To educate and increase awareness among Latinxs regarding their health.

To provide information and resources to those who do not have access to it.

To engage local actors to increase impact in their communities.
Though this initiative doesn't provide traditional Latinx therapy options, it does do a lot of work to bring approachable treatment choices and information to communities that need it most.
The Importance Of Inclusivity In Mental Health Care & Research
As one of the largest groups in the U.S., members of the Latinx community should have access to beneficial, affordable, and accessible mental health care, just as every other U.S. citizen.
Unfortunately, having a large population isn't enough. To undo the damage that cultural differences and stigma have done, healthcare workers and researchers must take the time to include and consider the perspectives of minorities.
Education and widespread support systems (support groups, meeting groups, etc.) are perhaps the easiest and most wide-reaching ways to encourage more Latinx's to participate in mental health care.
How Can Mental Health Professionals Help Bridge The Gap In Mental Health Treatment For Latino/Latina/Latinx People?
Aside from following the aforementioned goals, here are three straightforward ways that health professionals can help bridge the gap in mental health treatment for Latinx people:
Language
Though it may not be necessary to become bilingual, having a basic grip on patients' language(s) can go a long way in making them feel comfortable and heard.
The client should feel comfortable speaking their feelings and worries in the language they are more used to. A good tip for Latinx therapy is to consider trying out translation tools or utilizing techniques like art therapy that don't require words.
Accessibility
In many cases, therapy is too expensive and difficult to. A simple way to bridge this gap is to offer more affordable and accessible treatment solutions.
Making an effort to expand teletherapy to the Latinx community, or perhaps even advertise these services more heavily to the community, can help spread awareness and make it easier for those who need therapy to find something that works for them.
Values In Action
Speaking the language and offering affordable therapy should also accompany the ability to comprehend anyone's values and customs, even if they seem different from those you are used to.
Latinx therapy should provide a safe space where the patient feels comfortable in sharing their values. Keep an open mind and be willing to talk through different cultural and social norms, expectations, and limitations.
How To Be An Ally To The Latino/a/x Community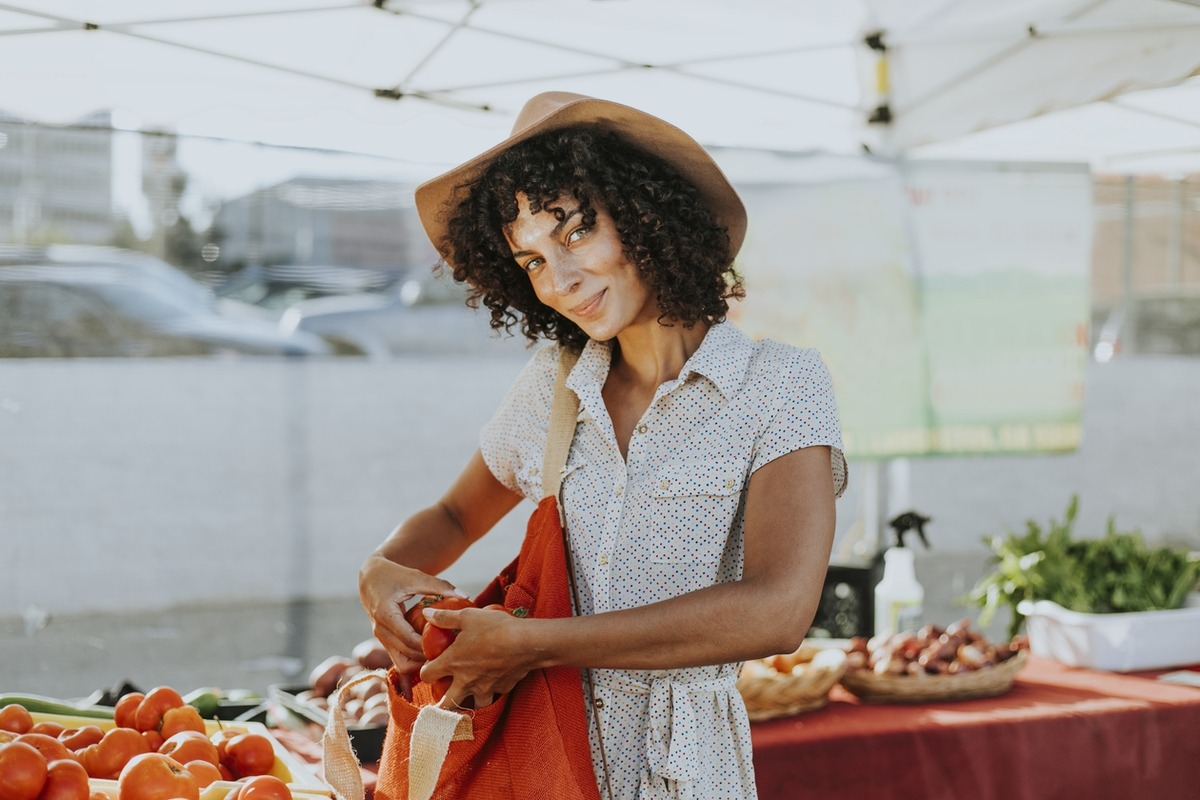 Apart from these solutions that can help bridge the gap in mental health, health professionals should also build a relationship with their Latinx patients that show they are their allies.
Therefore, health professionals should listen and respect each experience of each Latinx person. They might speak the same language or come from the same country, but they have different lives, worries, and concerns related to their mental health.
Above all, study, understand the socioeconomic factors that make the Latinx community so diverse, yet so impacted by the constraints that hinder them from accessing good and affordable mental health care.
Being prepared and ready to work with the Latinx community is essential for inclusive mental health. If you are looking for professionals that have this background and notion of how to better include this community, online platforms such as BetterHelp have a long list of qualified professionals to choose from. Read below for some reviews of BetterHelp therapists.
"Eva is a great listener and I love that she's Latina and she relates to my background. Very informative :-) and supportive"
Learn More About Eva Mollinedo
"I've struggled with depression, anxiety and even suicidal thoughts in the past. The rage I've struggled with throughout my life as a response to the sexual, emotional and physical trauma endured have cost me relationships, jobs and several times... My freedom. Seeking help with "my feelings" as a man had not been perceived as an option and more so as a Hispanic man. None of this was true and kindness has shown me another path. I've tried therapy several times in the past, but never with any success. Working with Michael has changed many of my old perceptions with his ability to connect on a real level. He has an ability to ask the right questions to get me to ask myself the questions I need to actually self evaluate. Once I started doing that with his overall approach centered around kindness, for myself first, I could finally be honest with myself about who I want to be. My experience with Michael has been nothing short of life alternating. I am not the same person who joined Better Help."