Sex is supposed to be one of the greatest pleasures in life and it's meant to bring you great joy. This just isn't the case when you're experiencing sexual anorexia. Some people develop a profound fear of sex that prevents them from having a normal sex life. If you have sexual anorexia, then that means that you currently have a complete lack of desire for sex. Some of those who are experiencing this will just want to avoid sex, and others will have a deep fear of it. Why has this happened to you, and what can you do about it? Keep reading to explore the topic of sexual anorexia further.
Understanding Sexual Anorexia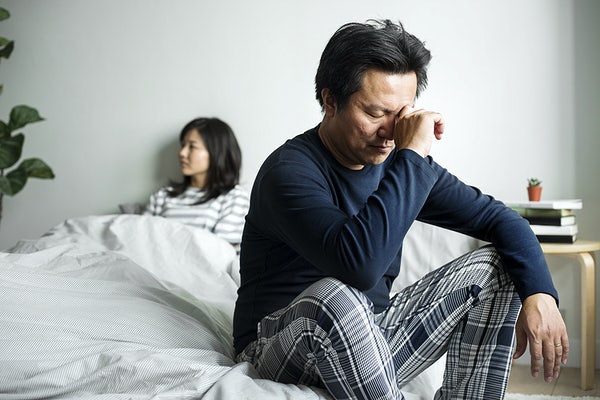 It's best to try to understand sexual anorexia before digging any deeper. People will develop a propensity to want to avoid sexual encounters when they're experiencing sexual anorexia. This can occur for several different reasons. You'll often find that sexual anorexia occurs in women after certain events have happened. However, this is not a condition that is limited to just women. Men can also experience sexual anorexia, and gender doesn't play a role in whether you'll develop it. This generally has to do with emotions and hormones. To gain a greater understanding of sexual anorexia and what it means to you, it'll be necessary to learn the causes of sexual anorexia.
Recently Having a Child
There are situations where someone will want to avoid sex after just having a child. Some women want to avoid sex for quite some time after having a child, and each situation is going to be different. Avoidance of sex for several weeks or months after having a child might not be that unusual. If the situation goes further than that, then it might become a sexual anorexia issue. This type of sex avoidance problem could tie into the next potential cause that is going to be discussed.
Hormonal Imbalances
Hormonal imbalances that cause someone to have a low sex drive or no desire for sex at all. Some women experience a lack of sexual desire due to hormonal imbalances. This can happen for several reasons, and it could be the ultimate cause of a woman's desire to avoid sex after childbirth, too. Hormonal imbalances can cause sexual anorexia in men as well. Low testosterone levels can make a man's sex drive virtually disappear, and it is possible to receive treatment for this. Later on, you'll be able to learn a bit more about treating sexual anorexia and what your options are.
Certain Medications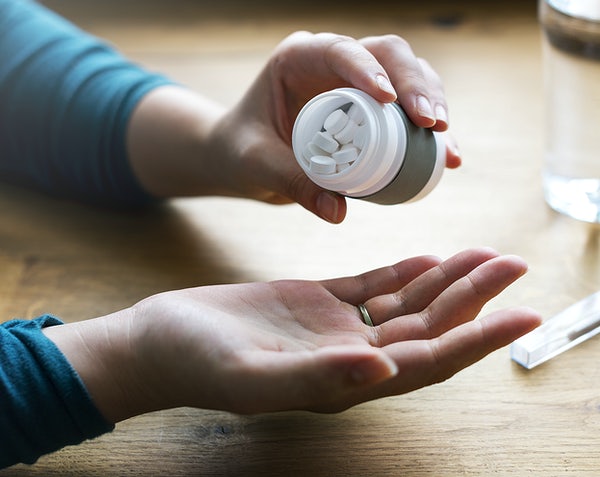 Some medications will cause a lack of sexual appetite, too. Many medications have potential side effects that you will need to look out for. Some of them might throw off your hormonal balances, and this can lead to sexual anorexia. Many medications work by causing some type of chemical change in your body. It's not possible to say which medication could be causing you to want to avoid sex; take a look at the medications that you're taking and examine the side effects of each of them. If you're concerned that medication might be to blame for your sexual anorexia woes, then it's a good idea to speak to your doctor. Your doctor might be able to come up with a better solution and can switch the medications that you're taking.
Stress and Exhaustion
It's even possible that stress and exhaustion can lead to sexual anorexia. Some people work themselves very hard, and this can cause them to feel burned out by the time they get home. If you're putting in long hours at work and stressing yourself out, then you might not have the energy for sex. This could be causing you to want to avoid sexual encounters with your significant other. You're too stressed to want to have to perform sexually, and the avoidance of sex seems like a preferable option. Some people are more stressed and exhausted than they realize. It may be good to take stock of your situation and start taking more time off if this is the case.
Relationship Problems
Relationship problems are another common cause of sexual anorexia. You might be using the avoidance of sex as a way to keep from having to deal with your partner. Are you arguing a lot in your relationship? Communication issues and a lack of affection can lead couples to start resenting each other. Your sex drive issues might be caused by the turmoil in your relationship. Avoidance of sex isn't necessarily a good solution to your problems, but, understandably, you would want to avoid sleeping with someone when you aren't happy with them. You might need to work on improving your relationship so that your sexual anorexia can get better.
Having sexual anorexia can take a toll on your relationship as well. If you have a partner with a high sex drive, then not having sex often enough could put a strain on things. You're never obligated to have sex with anyone, but it is normal for your partner to desire you. Sexual anorexia is the opposite of sex addiction. You want to avoid sex, and this could cause a rift to form between you and your partner. Discuss what is going on and figure out how to move forward together. Just like someone who has a sexual addiction, it's also important to get help when you're suffering from sexual anorexia. You might need emotional support or relationship counseling to move past everything that has been occurring.
Religious Issues
Religious issues can cause sexual anorexia because people might develop strange feelings about sex. You might love sex in some ways while still feeling ashamed of yourself for having sex. Certain religions have strict rules about sex, and this can cause you to have a tough time enjoying your sex life. Avoidance of sex might be a way for you to avoid having to feel guilty about things; those who grow up in religious environments have things like this happen sometimes. Even if you don't consider yourself to be religious now, it's possible that your upbringing is in the back of your mind, and it's causing your sexual anorexia.
You can work through problems like this over time if you can recognize the cause. Some people need to come to terms with their sexuality instead of using avoidance of sex to keep pushing things off. Others might decide that they want to adhere to the rules of their chosen religion. This could mean waiting to have sex until after they have been married. It's up to you to determine how to address things. Talk with your partner, and don't use avoidance of sex as a way to keep not dealing with how you're feeling. It can feel tough to confront topics like this, but you'll feel better once you do.
Body Image Problems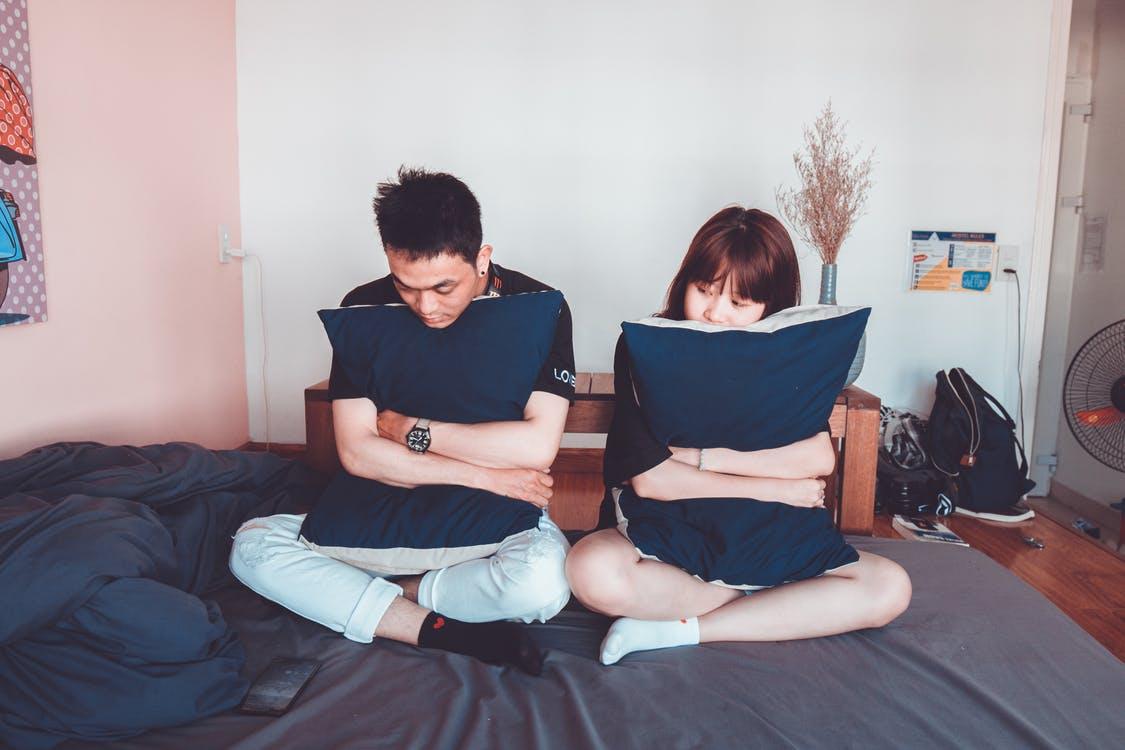 Body image problems play a big role in people wanting to avoid sex. Sexual anorexia can occur when people don't feel confident in themselves. You might be using avoidance of sex as a way to avoid feeling awkward. Some people aren't comfortable being naked in front of others, and this is something you'll need to confront over time if you want to have a healthy sex life. Boosting your confidence and having a supportive partner will help quite a bit. You might need your partner to take steps to help you feel safe while you work on feeling confident in your body. Everyone has doubts, and it doesn't make you weird if you feel this way.
Rape and Sexual Abuse
Sadly, some people experience sexual anorexia due to having been raped or sexually abused in the past. If you have been sexually abused by someone in the past, then this could make it tough for you to enjoy sex in the present. You could be using avoidance of sex as a way to keep from reliving those moments. This is very difficult, and it can be hard to work through sexual trauma. If you're trying to cope with having been raped or abused in some way, then know that you can get help. You don't have to face this situation by yourself.
Medical Treatment Options
Depending on what is causing your sexual anorexia, you might find it useful to seek medical treatment. As mentioned earlier, sexual anorexia can be brought on by hormonal imbalances. Some women might have low estrogen levels, while men might have low testosterone levels. Testosterone treatments can really help men who might be coping with erectile dysfunction issues. Hormonal treatments are a useful part of helping people to get through sexual anorexia problems. This is only really going to apply to those who are experiencing this due to physical issues, though. For those who are experiencing sexual anorexia due to psychological or emotional reasons, therapy is going to be the best treatment option.
Seeking Therapy Helps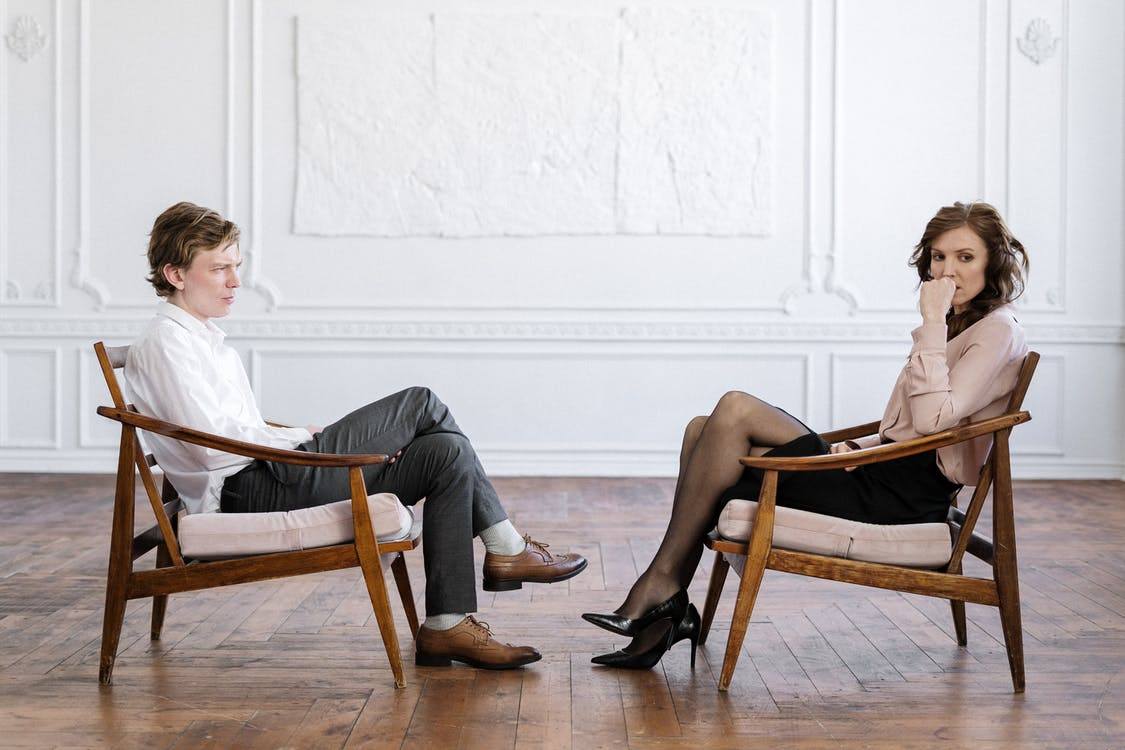 Seeking therapy truly does help when you're trying to recover from sexual anorexia. Many people who experience this issue are going through difficult emotional problems. Sorting through these issues will be difficult alone, and it's going to be better to have an ally on your side. Having a supportive partner certainly helps, but a therapist will know how to start the process of healing. You can get to a point where you'll feel better about sex again, but it's going to take time to heal. Working with your therapist can allow you to safely address what has happened in your life so that you can move forward with confidence.
Many people will thrive when signing up for traditional therapy at a local office. Some prefer to sign up for online therapy due to how discreet it is and the overall convenience of not having to leave home. Both options work phenomenally, and you'll always be able to count on your therapist to help you through your problems. Coping with sexual anorexia can be tough for both you and your partner. You will get through this as long as you have each other, and you're ready to face these issues. Reach out to a therapist whenever you're ready to talk to someone about what you're experiencing.