How To Seduce Your Wife And Be Romantic
By: William Drake
Updated September 17, 2020
Medically Reviewed By: Wendy Boring-Bray, DBH, LPC
If you've fallen in a sexual rut lately, it is may be time to start to re-learning how to seduce your wife and bring back the spark in your marriage. According to some marital sex statistics, there are a few surprising patterns among committed partners-and it's not all doom and gloom. Did you know, for example, that the average couple has sex 58-68 times per year, which is only slightly more than unmarried people?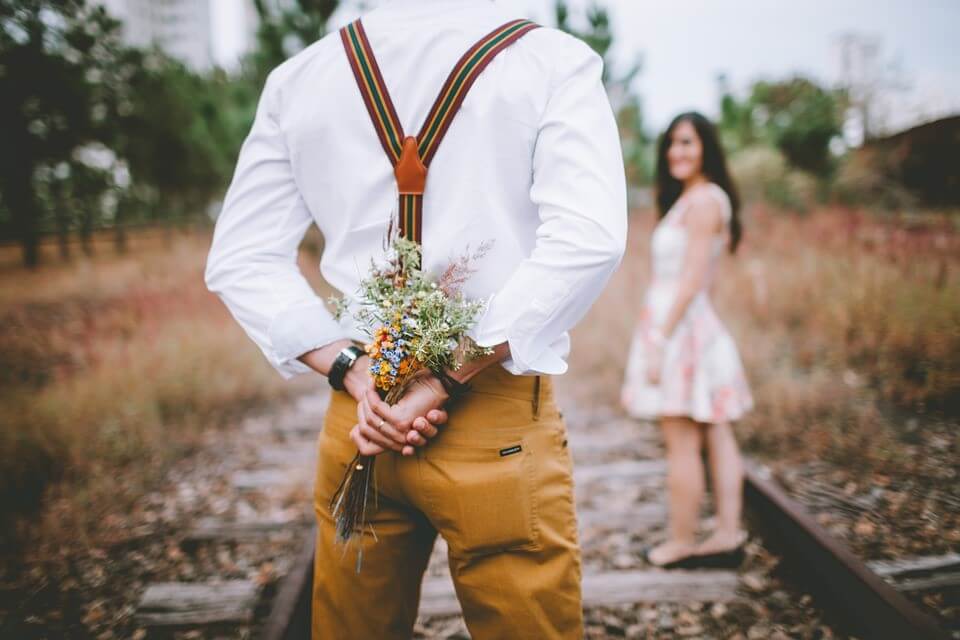 Source: pixabay.com
Over 75 percent of married women have orgasms, which is far more than the single population. However, only 48 percent of women want regular sex after the first four years. Adding to the peculiarity of this phenomenon is that couples who stay married longer become more likely to return to regular sexual activity. There's a strong possibility that once a couple survives the 4-7-year itch, the activity may pick up again…that is if both partners really want it.
Want to Seduce Your Wife? Put Forth Effort
Below we'll go over tips to seduce your wife, starting with romance, and ending in the bedroom.
How to Seduce Your Wife with Romance
Let the Words Flow
Women love to hear how much they mean to you. Love letters have been around since men have been wooing women, and many have been successful at winning the heart of the woman in question. Think of it as an ancient art form that is always appreciated, one that will not only let your wife know that she is loved, but will also rekindle the passion you seek.
Start your love letter with a salutation that means something to her. Try a pet name or a loving greeting; don't just start with her name. Spice it up a bit by trying something similar to," My dearest (insert her name here); To the love of my life; To my beautiful wife…you get the picture.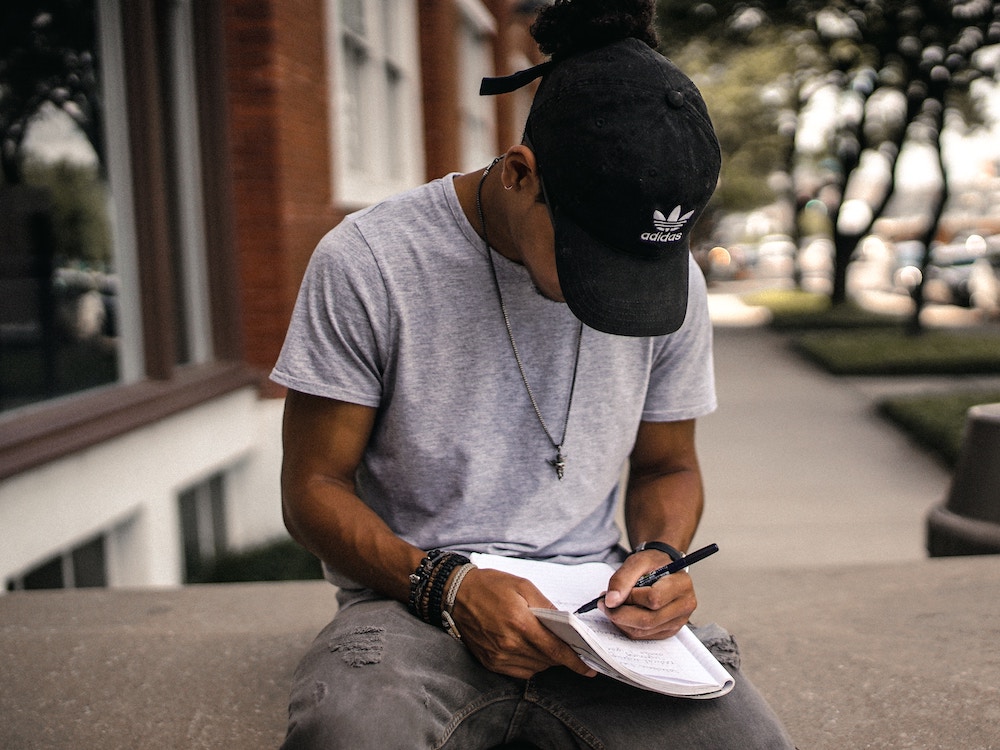 Source: unsplash.com
Next, let her know what you're writing about. Tell her that you're writing to remind her how special she is and how incredibly lucky and happy you are because she chose to spend the rest of her life with you. These words will strike a chord in her heart. Follow that up with a memory that you both share. Choose a time you felt connected when it seemed like the world was a perfect place, if only for a few moments. This may be your wedding day, your first date, or the moment you saw her walking down the aisle. (This is probably not the right time to bring up sex.)
Complimenting her intelligence is okay, but don't stop there; let her know that she is so much more than intelligent--she is beautiful and powerful as well. Women love to hear that they are beautiful, even if they think they don't look their best. Let her know that you think she is gorgeous, sweatpants and all. If you have a memory when she looked particularly beautiful, share that with her, and tell her what was so beautiful about that time.
Close the letter with love by sharing your hopes for your future with her. If you have plans to stay together and have wheelchair races when you are both old and grey, tell her that. Women feel secure when they know they have a future with the person they love. After you've written your letter, be sure to leave it in a location where she will find it, maybe with a rose next to her side of the bed or in the kitchen where she will see it when she is drinking her coffee.
Reconnecting after Negative Habits
According to research by the Health Research Funding organization, the most common causes for a sexless marriage include hurt feelings about the past, one partner constantly turning the other down, being too busy or too neglectful, a breakdown of communication, a lack of trust, anxiety, and other family pressures, such as children, money, or career.
In this case, it frequently helps to start reconnecting as individuals and throw the sexual routine out the window. Instead, focus on sharing intimate sexual thoughts and sensual feelings. Then find a compromise that you both mutually find appealing. Seduction is not about strategy; it's more about knowing your partner and then catching them by surprise. You'll want to remind them of the attraction that exists and has always existed between you two. Seducing your spouse is a reminder that the love you have together is still red-hot and that you are willing to chase her, as always, being the dashing romantic you are.
Consider Her Likes
What does your wife enjoy doing? Perhaps she loves eating out. Surprise her one day after work by driving to a new, romantic restaurant where you've made reservations. Looking for a coup de grace? Call the restaurant beforehand and have champagne (or her favorite drink) waiting on the table when you arrive.
Maybe she's a huge fan of gardening and plants. Perhaps you could clean your home to surprise her. Then put a big bow on a new potted plant and leave it on the kitchen counter with a card next to it. The possibilities are endless! You know your wife's tastes better than anyone else, so use this knowledge to your advantage.
How to Bring Back the Spark in the Bedroom
The secret to enjoying a fuller sex life after marriage is for the husband to take the initiative and evoke sexual feelings in his wife. Since women respond to an emotional connection, your goal is to give her a special "story" (or a compelling reason for making love) to make her feel desired, loved, and wanted.
This can be as simple as a romantic dinner where you get all dressed up and take her to a fun place to reminisce about old memories. It could also be something kinkier like sending her erotic texts throughout the day. In both of these scenarios, you're trying to win her affection, chasing her and not taking the sex you have "waiting at home" for granted.
Planning, Planning, and Foreplay
A successful night should include lots of conversation and foreplay time. Once things progress to physical touching, extend foreplay by an hour or more, delaying penetration and sexual climax. Allow both of you to concentrate on sensation, on the moment, and on the emotional connection beyond physical release. The key is to get your wife excited, so she'll anticipate what will happen next. Make the scene unpredictable but always positive.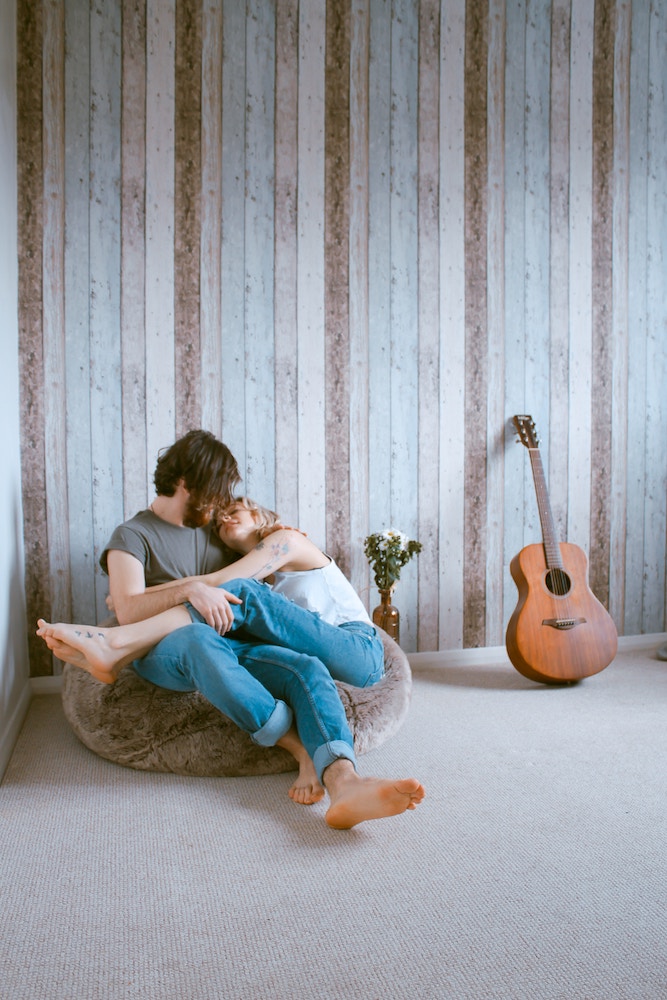 Source: unsplash.com
Even with all of these useful tools, some marriages need help from a third party to reignite the spark. This is where couples therapy can make all the difference. Online therapy at BetterHelp is a highly convenient option for couples because it can be easier to find a time that works with two busy schedules; or, you can access it from the comfort and privacy of your own home. Below, you'll find reviews of couples therapists on BetterHelp, from people experiencing similar issues.
Counselor Reviews
"Stephanie is a gem! She's very thoughtful, thorough, honest, insightful but most of all helpful. This is coming from a person that never wanted to do counseling and just "knew" I didn't need it. She's been key in helping my wife and I find our better place. She made us grow as a couple and individually. Thanks Steph!"

"Karen has helped me to be able to look outside the box to find how to find possible solutions to my sex life with my wife."

Conclusion
No matter how long it's been since your marriage lost its spark, there's always hope to rekindle the original flame. Therapy is an excellent option to help you and your wife find this passion again, both in the bedroom and in your marriage. Take the first step to a fulfilling relationship, with excitement in and out of the bedroom.
How can I attract my wife sexually?
Women are often referred to as "slow cookers" to men's "microwaves." This analogy is far less about cook time and more about the type of romance and foreplay that women typically respond to. Although many (if not most) men are able to grow aroused with little difficulty, and are more readily and quickly able to reach orgasm, this is not true of women. Women can take 10-20 minutes to grow fully aroused, while men may reach a full cycle of arousal and orgasm during this time. In order to attract your wife sexually, then, the answer is simple: take time to listen to and deliver on her needs. Accept equal share in the work involved in the partnership and home, attend to the daily goings-on with her, and give her time to get aroused. Consistently delivering this kind of attention and affection is a simple, effective way to attract your wife sexually.
How can I impress my wife in bed at night?
Although many men's and women's magazines suggest that to be impressive in bed, you must have a litany of tricks and wild antics up your sleeve, this is not true at all: the most exultant and satisfying sex lives are those that involve intimacy, closeness for both partners, rather than focusing entirely on technique. Impressing your wife in bed is all too often a matter of investing in the relationship, rather than learning a new technique or implementing a novel approach to sex. Listening, responding, and fully engaging with your wife is one of the best ways to impress her in bed.
How do you get your wife to notice you?
Feeling neglected or unnoticed by a spouse is typically a sign that something in the relationship has gone amiss. All relationships require a significant degree of maintenance and dedication in order to work out well, and within the realm of maintenance and dedication is a conscious effort to see, include, and care for a partner. If you feel as though your wife does not notice you, the first step is to have an honest, open, and respectful dialogue with your spouse. Let her know that you feel unheard, unappreciated, or unnoticed.
If your needs continue to go unnoticed, it may be time to request intervention with the help of a trained therapist or marriage counselor. Mental health professionals are trained to recognize and mediate relationships as complicated and fraught as marriages, and can help couples learn how to more effectively communicate, express their needs, and fulfill the needs of their spouses. Couples are frequently encouraged to focus on their needs, setbacks, and desires, in addition to working alongside their partners to improve the relationship.
Learning and practicing self-respect can also help an emotionally absent spouse take notice; in many marriages, emotional or mental neglect is not intentional, but comes as a product of a long-standing relationship, and failing to continually work on the marriage. Learning how to be assertive, communicative, and respectful toward yourself can help both you and your spouse take notice of any changes to your marriage dynamic that need to occur.
How do I make my wife feel romantic?
Romance is often more about being seen and appreciated than it is about large gestures or romantic scenes straight from a movie or romance novel. Making your wife feel romantic does not require spending a great deal of money, planning for months at a time, or making a huge sacrifice; instead, making your wife feel romantic means getting to know your wife, and learning how to cater to her preferences and needs. Some women will feel most romantic spending time on a porch or balcony, making plans for your future together. Some women might feel more romantic on an evening out eating, dancing, or seeing a show. Still others might find romance in competition or activity, and would love nothing more than to visit an unfamiliar hiking trail with their partner. Making your wife feel romantic means knowing who your wife is, and what types of activities make her look and feel her best. If you are unsure what your wife likes or what makes her feel beautiful, sexy, and wanted, it is time to put your energy into the task of getting to know your wife.
At what age does a woman become sexually inactive?
The age of sexual inactivity varies widely from person to person, culture to culture, and family to family. Sexual inactivity can come and go, too, as women age. Some women lose interest in sex briefly following the birth of a child—or a few years after the birth of a child, and rediscover an interest in sex at the conclusion of breastfeeding or after children have developed more independence. Some women lose interest in sex on the cusp of menopause—though, again, this will vary from case to case, and some women might experience a brief pause in sexual interest, before recovering sexual interest. Some women experience vaginal dryness or sexual difficulty as they age, due largely to declining or absent estrogen production, but this alone is not enough to preclude women from having sex. Ultimately, women can have sex well into their later years, and many statistics suggest that men and women alike continue to have sex throughout their entire lives.
How do I get my wife in the mood fast?
One of the most effective ways to encourage your wife to get in the mood for sex is to simply ask her, "What gets you in the mood?" Once she answers, you have a surefire way to encourage her to get into the mood and mindset for sex. If talking about sex is not a standard part of your relationship, this may actually take some time; if you've never asked your wife this question—or a question like it—before, she may need some time to think it over in order to determine what it is that she actually likes or needs to become aroused. If sex is a regular part of your life, and talking about sex is as commonplace as discussing your grocery list, this could provide a quick way to speed her arousal.
How can I satisfy my wife physically?
Sex is a deeply personal activity, and there is no single way to satisfy a woman's need for sex. Just as a fingerprint is wholly unique to every individual, sexuality is nuanced, unique, and entirely different from person to person. Consequently, there is no magic button, secret trick, or long-standing tradition of satisfying one's wife; instead, there is communication, intimacy, and dedication to pleasing one another. Having a satisfying sex life is far less about novelty and variety than it is about closeness, intimacy, love, and support; although many mainstream depictions of men and women suggest that sex is a throwaway activity for men and an emotionally fraught activity for women, research suggests this is not the case. Men and women both require intimacy, respect, and devotion to develop a consistently satisfying sex life. Investing in your relationship as a whole—taking care of yourself (eating healthy, whole foods, staying active, and taking time to yourself), treating your spouse with the same deference (supporting healthy habits, and providing time to herself), and continually learning about one another is the most effective way to provide relationship satisfaction as a whole—including physical satisfaction.
How do I know if my wife is sexually satisfied?
The most effective way to determine whether or not your wife is sexually satisfied is to gather up your courage, gird your loins, and ask. Communication is absolutely essential to create a healthy, happy relationship, and this includes sexual satisfaction. Although it can be frightening or alarming to learn that your wife is sexually dissatisfied—which could preclude you from simply asking her—learning of said dissatisfaction is the first step toward rectifying the issue, and can provide a wonderful opportunity for both of your to grow in and improve your relationship. Learning that your wife is sexually dissatisfied can provide you with an impetus to learn how to seduce your wife, how to romance her, and how to more effectively share yourself with her.
How can I arouse a woman fast?
Arousal is a complicated state, and there is no one, error-free way to ensure that a woman is aroused quickly. Many factors play into arousal, including age, the stage of a woman's cycle, a woman's emotional state, and the sate of your relationship. Mental state has a great deal to do with a woman's ability to arrive at and maintain arousal. Talking openly about sex—what you want, what she wants, and what you both feel comfortable with—is an effective way to broach the subject of sex, and learn about what might make her achieve arousal more effectively.
How do you know when your wife cheated on you?
Disheartening though it may seem, knowing your wife has cheated on you is not a matter of innate knowing or intuition. Cheating is frequently stumbled upon by mistake, or is actually confessed by the individual who is cheating. Because most people who cheat feel a sense of guilt, shame, or disgust with themselves, cheating is typically hidden very well and guarded with a great deal of zeal, and determining that a spouse is cheating can be very difficult. Asking a spouse in a straightforward manner could yield an honest result, or could yield a stalwart denial. Although some people resort to sifting through emails, digging through texts, or sneaking a peek at credit card statements in an effort to find incriminating evidence, none of these avenues guarantee learning of a spouse's infidelity, and many of them violate your partner's privacy. If you suspect a spouse is cheating, the best course of action is often to communicate your concerns. If safety is an issue, seeking out a safe space before asking is ideal.
How do I make my wife want me more?
Although many people try to separate sex from their relationship, and identify an issue with the relationship as strictly sexual, sexual dysfunction typically begins elsewhere in the relationship, and trickles down to intimacy and sex. Rather than focusing on stoking your wife's interest in sex, or desire for you, try to identify issues in your marriage as a whole. Is there a lack of trust between you? Are you both emotionally open and available? Are there issues in your relationship history that continue to haunt the two of you, and cause problems in your relationship?
Many people find that making their wives want them more involves far more than simply losing a bit of weight, getting healthy, and encouraging physical changes. Instead, increasing a wife's desire for her husband often involves improving and increasing the availability of emotional intimacy, trust, and investment into your relationship. This may be accomplished through investing more time and intention into your relationship, or may be helped along with the assistance of a counselor or other marriage professional. You may want to learn how to seduce your wife, or how to romance your wife, in order to improve your relationship and encourage her to want more of you.
How do you make your wife miss you?
Missing your spouse can be an important part of keeping your relationship alive; when two people spend every waking moment together—or what seems like every waking moment—they can quickly grow irritated with one another, and feel smothered or overwhelmed. Although it may seem difficult to encourage your spouse to miss you, this is often far less a matter of forcing a desire for connection (forcing yourselves to be apart, or punishing one or both of you for spending so much time together), and far more about developing your own separate personalities. Taking time to yourself, to engage in hobbies and pursuits that you are passionate about is an important part of maintaining your own separate, unique identity, and is a vital part of keeping relationships strong and alive. Rather than focusing your attention on how to seduce your wife, or how to make your wife feel your absence, learn how to take time to yourself and work on yourself.
What is romance to a woman?
Women are complex, multifaceted creatures. Consequently, there is not a general consensus as to what constitutes romance to women as a whole; instead, there are ideas of romance unique to different women. Ultimately, women are human beings who want to be known. Romancing a woman is far more about getting to know the woman in question, and determining what she likes and dislikes, what she is passionate about, and what she believes in. Learning who she is, supporting her, and loving her for who she is will be the most effective route in determining how to romance a woman.
How do I date my wife during separation?
Dating during separation can be difficult, because both parties might not want the same things; one partner may have entered into a separation in order to gain clarity and space in order to determine how to proceed, while the other may have agreed to separation as a temporary change to relationship, expecting everything to return to normal following a short period of distance and change. First, before attempting to date, make sure your wife is interested in dating during your separation period.
Once you have determined whether or not your wife is actually interested in dating, you can begin the process of wooing her once again. Dating during separation is often a way to get to know your spouse after an extended period of treating one another like strangers, roommates, or even enemies. Dating during separation should be treated like dating as a whole: set aside designated times, without friends, children, or family influences, and ask one another questions. Put the kids to bed, put work on the backburner, and focus your attention on your estranged wife. Date with the intention of getting to know one another, and with the intention of finding out if your marriage is one that ought to be saved. Learning how to date or seduce your wife again can take time, so it is wise not to expect immediate improvements to your relationship, and give the process plenty of time.
What do men really want in bed?
While many a men's magazine—and many a woman's magazine—would suggest all men want a woman capable of servicing their every whim in the bedroom, evidence consistently points to the suggestion that the most satisfying sexual relationships and encounters are those rooted firmly in mutual trust, respect, and interest. While plenty of men may be happy to discover a partner eager to please, leaving an enduring, lasting mark on someone else involves trust and intimacy in the bedroom—even in a short-lived encounter. Being open to communication, being considerate, and treating yourself with respect are all important parts of entering into a sexual situation.
Men want to be seen and heard as much as anyone else, and this extends to sex; communicate your needs, take his needs and wants into account, and create a sexual experience that is mutually satisfying. Although it could be argued that some men do not mind experiencing orgasm without their partner experiencing an orgasm in kind, many men actually enjoy seeing their partner experience pleasure. Communicating, knowing your own body and likes, and being open to discovering his are ideal ways to enjoy a sexual encounter with a man.
How long should a girl last in bed?
The duration of a woman's sexual experience in any given sexual encounter will vary considerably. Because arousal is an important facet of any sexual encounter, and arousal will be extremely different for every woman—and indeed, in the same woman, at different points in time—there is not a specific ideal time for a woman's sexual encounter to last. Some women might find their arousal and physical performance sufficient to result in orgasm in under ten minutes, others might require upwards of 30-45 minutes—or longer. The word "should" does not belong in a discussion of sex and sexuality, as the scope of sexuality and sex is extremely broad, and possesses too many variables to have a distinct baseline for performance, timing, or endurance.
How many inches can a woman feel?
The vagina is an interesting facet of a female's anatomy; just as the penis swells and grows larger in response to arousal, a female's vaginal canal stretches to accommodate a partner's penis. The average length of a woman's vagina is 3-7 inches when aroused, which means most women can comfortably accommodate the average penis, which clocks in at approximately 5-5 ½ inches. There is some variation among body types and sizes, and females may possess a vagina that falls on the smaller or larger end of the standard size spectrum, which would allow for a greater degree of variance with regard to their partner's penis length.
The degree to which a female is able to feel will also depend upon her state of arousal, and the health of her vaginal nerves; some health conditions can negatively impact nerve fibers and cause nerve damage, which can negatively impact the ability to feel pleasure from intercourse, including the sensation of penetration.
How often do 50-year-old married couples make love?
Although this can be a difficult question to answer—questions of this nature rarely rely on objective scientific inquiry, and rely instead upon survey questions—one study found that, in a survey group of 8,000 couples 50 and older, the rates of sexual activity varied quite a bit. Approximately 33 percent of participants reported rarely having sex, 8 percent reported having sex once each month, 28 percent reported having sex several times per month, and 31 percent reported having sex several times each week. The frequency with which a couple has sex is not necessarily dependent on age, but more often coincides with relationship satisfaction, health, and overall relationship dynamics.
How can I seduce my husband everyday?
Although men are not one-size-fits-all, and there are many components involved in seducing your partner, there are a handful of simple steps you can take to continually seduce your partner—male or female. Seduction is often a matter of self-confidence, communication, and openness, all of which can create consistent trust and safety between partners. Work on creating or maintaining self-confidence, as this is one of the most important aspects of seduction. Seduction often means flirting, engaging your partner in a way that makes you vulnerable, and opening yourself up to rejection. Making sure you are confident in your skin and comfortable with the possibility of being let down can help you cultivate an air of trust and vulnerability that most partners find irresistible.
Seduction is also about communication; communicating your wants and asking your husband what he likes are both excellent ways to keep seduction at the forefront of your marriage. Openness is included in this: although communication can exist without openness, it cannot function optimally. Openness requires both you and your husband to be vulnerable, but the end result is greater trust, a greater sense of being seen and understood, and greater intimacy between the two of you.
How do you know if she is sexually satisfied?
The most effective way to determine if your partner is sexually satisfied is to ask. Although it may not seem sexy or spontaneous, consistent and ongoing communication are vital aspects of maintaining sexual satisfaction. Keeping chains of communication open will allow your partner the safety and confidence to let you know if she is not satisfied, and ongoing communication can help the two of you find ways to increase your mutual satisfaction and improve your sex life.
Although there are certainly physical cues to signal sexual satiety—the physical signs of orgasm, auditory signals such as moaning or verbal encouragement, and the desire to be close, these signals can become muddled—particularly if the emotional connection is new or is not cultivated. Maintaining open and frequent communication is the safest and most considerate way to make sure your sexual partners are satisfied.
How do I know if I satisfy my man in bed?
As is the case with any aspect of your relationship, the best way to know if your partner is satisfied is to communicate with him. There are plenty of nonverbal cues and indication that a partner is satisfied in bed—orgasm, flushed skin, increased heart rate, increased respiratory rate—but these cues can also signal distress, and may not be as effective in demonstrating satisfaction if the relationship is a new one, or the relationship has not honed familiarity, comfort, or openness with one another; after all, the notion of "faking it" is one that has long been discussed.
Instead of focusing on nonverbal cues, communicate with your partner during sexual encounters. Even a simple, "Does this feel good?" can steer you in the right direction. Encourage your partner to let you know when something is amiss, or when something feels incredible. Over time, you can gain a greater understanding of his signals and cues that suggest satisfaction and dissatisfaction—though communication will always play an important role.
How do you know if a girl is not satisfied in bed?
If a woman feels safe and comfortable enough with her partner, she is likely to communicate her dissatisfaction. This can be a very direct statement, such as "We're not done yet," or may be a less direct but still honest statement, such as, "I was hoping for a little bit more." While many a romance novel, movie, or even pornographic video would suggest that women emphatically and wildly proclaim their pleasure in the midst of a sexual encounter, women's responses to pleasure (and displeasure) ranges across a wide spectrum, and depends on personality, upbringing, comfort level, and the state of the sexual relationship itself. Although there may be other measures to determine whether or not a woman is satisfied in bed, the safest and most considerate measure is honest, open, and considerate communication. An expectant, "Did you finish yet?" is not an example of honest, open, or considerate communication. Instead, "Are you okay? Is there something you'd like me to do? Is there anything you need?" are all simple and effective ways to ask if a woman is satisfied, or needs something more.
---
Previous Article
My Husband Hates Me – How Can I Save Our Marriage?
---
Next Article
Do Men Wear Engagement Rings?
---
The information on this page is not intended to be a substitution for diagnosis, treatment, or informed professional advice. You should not take any action or avoid taking any action without consulting with a qualified mental health professional. For more information, please read our
terms of use.