Parenting Resources: Articles, Books, And Websites
Updated July 28, 2021
Parenting is hard. Like really, really hard. Kids are complicated, confusing, and often don't function the way you think they ought to, yet they don't come with an owner's manual or other resources for the parents (but maybe they should!).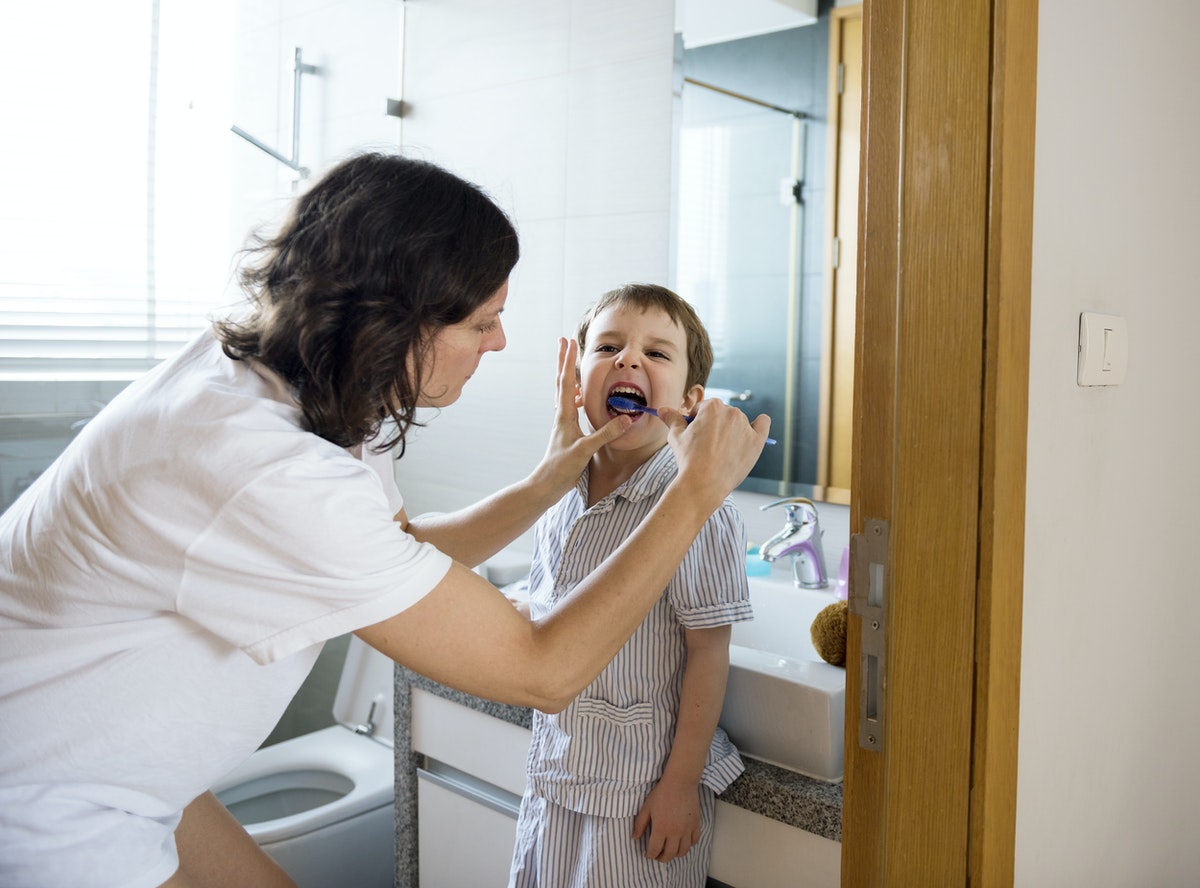 Source: rawpixel.com
You can ask your friends who are parents for advice, and your mother-in-law is likely to dispense parenting advice unsolicited. There is a 99 percent chance you have a copy of a parenting book like What to Expect When You're Expecting or What to Expect the First Year on your bookshelf. You can join parents' groups, talk to teachers and pediatricians, and at some point or another, you will almost definitely receive at least one very unhelpful parenting tip from an old lady in the grocery-store checkout line.
These are all wonderful, valuable parenting resources (perhaps except the woman from the grocery store) but maybe you want something a little more informative, with a little less bias. Something for you to hold in your hand, highlight, return to, share easily with other parents.
If you want to know everything about kids and child development and parenting, if you're dealing with an illness or another issue, or if you just want to understand a little more about what your kids are doing/feeling/experiencing, you'll want the best parenting info and resources from the finest parenting experts the world has to offer. Parents have weighed in and shared their favorite and most-trusted parenting resources in print and online.
Resources For Expecting Parents
You: Having a Baby: The Owner's Manual to a Happy and Healthy Pregnancy, by Michael F. Roizen and Mehmet Oz
Written by two medical doctors for expecting parents (the second of whom you might know from his afternoon talk show), this book is a parenting guide chock full of detailed scientific information about pregnancy and gestational myths busted. You'll learn about biology and epigenetics, nutrition, hormones, fetal development, and more, all with the authors' signature wit and wisdom. There is even a special section expressly for dads-to-be.
50 Things to Do Before You Deliver: The First Time Mom's Pregnancy Guide, By Jill Krause
From all the other informative pregnancy and parenting books you're reading, you'll probably have the how-to stuff covered. 50 Things will help you plan in anticipation of your baby's arrival and becoming a parent with trimester-by-trimester tasks that you, as a first-time parent, probably had no idea you needed to do. It's a practical guide to the most important things expectant moms (and other parents) need to do, think about and focus on, as well as creative tips for using technology to track, document and learn all about your pregnancy.
An honest and humorous look at the things you might not read about in your baby book or hear about from your parenting Facebook group. This parenting article covers labor and delivery from someone who has been there, done that, from how often you have to pee to how often you have to see the doctor.
Lighthearted and truthful, this article gives you the low down on what to expect when you're delivering - in glorious detail - so that you're prepared when the time comes (because it's coming!) and so there are no surprises. This is another example of important parenting things that nobody talks about.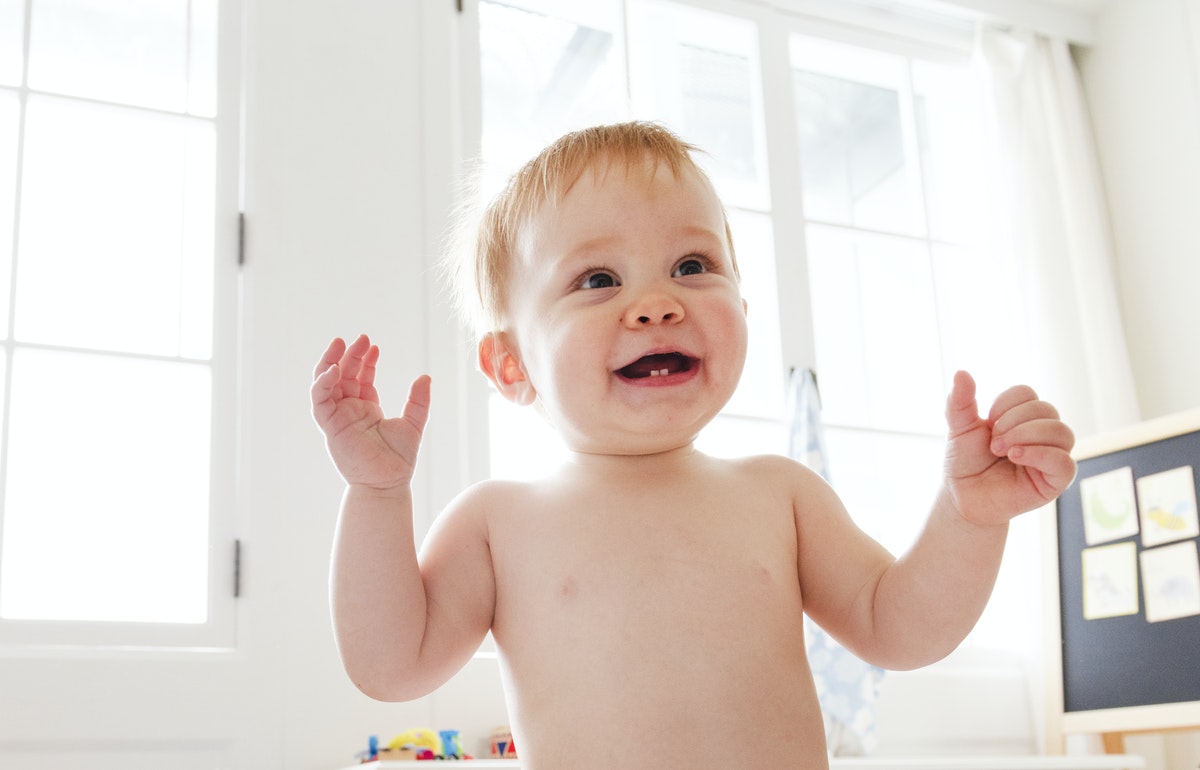 Source: rawpixel.com
From the same people who brought you
The Knot
and
The Nest
comes a fun, interactive and informative website featuring week-by-week updates for baby's development, a symptom checker, a pregnancy checklist, an active forum filled with other parents-to-be, and tons of helpful articles for answering parents' questions and soothing parents' fears. The Bump can help you research parenting, create and manage your baby shower registry, plan a baby shower, and name your baby. It even has an extensive section for getting pregnant, if you haven't yet jumped on the baby train.
Okay, so you've got the book. Maybe you've even read it. But the website has so much more parenting advice to offer, like tips for shopping in the maternity clothes section, a car seat buying guide, Chinese gender predictor chart (it's not scientific, folks - it's just for fun), and a wide selection of articles covering everything from how to track ovulation to toddler basics.
Parents Of Newborns And Infants
The Wonder Weeks, by Hetty van de Rijt
This book is a roadmap for parents of the developmental stages and regression periods that babies go through - all babies - in their first 20 months. It's a boon to new parents who have questions and concerns about everything regarding the development of their new babies. The Wonder Weeks uses simple terms and clear explanations to help you understand and interpret all of these leaps and phases, and even for anticipating the most stressful times. There is also a companion website and app for this book.
The Happiest Baby on the Block, by Harvey Karp
Karp teaches you the 5 S's technique for parenting, which thousands of parents have used to calm down crying babies, even colicky ones, for getting them to fall asleep or go back to sleep. And he'll give you the parenting a newborn magic wand, a calming reflex off-switch that all babies are born with, if you just know how to use it. If your baby is fussy or having trouble falling asleep and staying asleep, or if you know what a "witching hour" is, this book is a great resource.
You might not realize it, but this is a great time to start thinking about types of styles for parenting and discipline. Your little one is just starting to develop his or her personality, so you can consider different types of parenting to find what's best for each child, whether it's more guidance or less, or an emphasis on rewards more than on consequences. There are more articles about the different styles for parenting on our website.
The CPR class you took at work probably didn't go into detail on infant CPR for parents, and the training has changed recently so your information might be out of date anyway. Other potentially lifesaving skills (that are necessary for every parent) discussed in this article include how to treat a burn, how to stop severe bleeding, and knowing when to intervene and when to stand back and wait for help to arrive.
A simple, fun website with sections on parenting newborns and beyond, New Parent has got articles and review on baby gear, yummy (and healthy) recipes, a comprehensive breastfeeding guide, and plenty of articles, posts and advice on everything from how to get back your mom bod to helping your child overcome fears of the dentist, and all the other milestones in between.best
Like The Bump, Baby Center is a great resource for parents throughout pregnancy and beyond. But don't delete that bookmark after your little one is born, because Baby Center also covers infants, toddlers, preschoolers and big kids with a bustling community of other real parents just like you, thousands of articles and expert advice and answers for diapering, baby sleep, starting solid foods and more.
Resources For Parents Of Toddlers And Preschoolers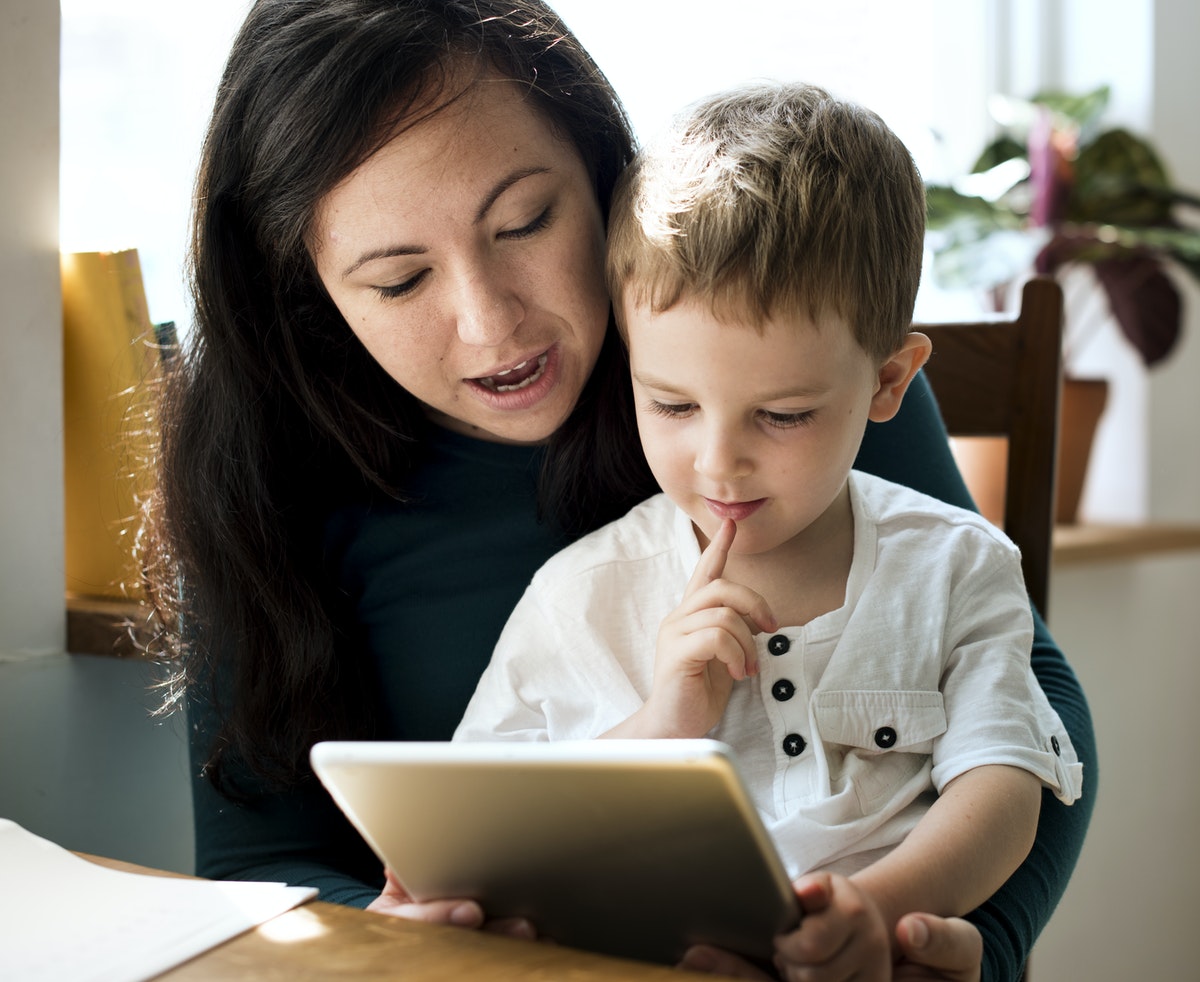 Source: rawpixel.com
There's No Such Thing as Bad Weather: A Scandinavian Mom's Secrets for Raising Healthy, Resilient and Confident Kids, by Linda Akeson McGurk
A Swedish mom who settled in the U.S. to raise her family experienced culture shock when she found her outdoors-focused parenting was not the norm here. She sought out to share her philosophy on concepts like an open-air living, spending time outdoors and fostering children's relationships with nature as a way of raising healthier, more resilient, and more confident kids.
1-2-3 Magic, by Thomas Phelan
You know a parenting book is good when it has been around for over 25 years and is still referenced by therapists, pediatricians, and parents everywhere. 1-2-3 Magic is a scientifically proven approach to managing child behavior, both good and bad, with simple consequences and positive reinforcement.
Ease the transition to school for both parent and child by talking about it and reading books together. Take them shopping for school supplies and pick out a special first-day outfit to generate excitement.
Positive discipline is one of many types of parenting you can implement early on, to shape your child's behavior in a firm but gentle way. Helpful advice includes picking your battles, don't negotiate with terrorists, and learn the magic of redirection.
Produced by NBC News Learn and Pearson, Parent Toolkit is a one-stop resource covering every facet of child development to help you parent healthy, successful children. It has news, how-to videos, guest bloggers, and plenty of advice and guidance from parenting experts.
Here is another website that doesn't focus solely on offering toddler parenting advice, but there is a plethora of parenting advice for kids of all ages. It's the website part of the magazine of the same name, and features message boards, guides on planning birthdays, holidays and travel, decor, toys, and of course covers the toddler essentials like potty training, calming nightmares, and staving off childhood obesity.
Resources For Parents Of School-Aged Children
Roots, Shoots, Buckets, and Boots, by Sharon Lovejoy
In the getting-outside-is-good-for-them vein, this parenting book is all about cultivating a young child's mind, wonder and spirit by teaching them to cultivate a garden. It has 12 simple design ideas for themed gardens, including planting recipes and activities. It's sure to inspire garden fun and a love of outdoors in your family.
Raising Human Beings: Creating a Collaborative Partnership with Your Child, by Ross W. Greene
Written by a renowned child psychologist and New York Times bestselling author, Raising Human Beings helps parents build better relationships with their children while also offering nurturing, empathy, honesty, resilience and independence. It covers a broad range of topics of concern for today's parents, from hygiene and curfew to screen time.
You've probably lamented at some point, feeling that your child was one or more of these. This article includes advice from an occupational therapist about why kids are this way (hint: it has a lot to do with the amount of attention they get from their parents), technology, and how to turn things around.
New research shows that childhood adversity can have far-reaching impact, not just emotionally and mentally, but possibly by altering our cells and DNA. Extreme stress in youth can damage endocrine and immune systems into adulthood. It's a different way for parents to look at human health and disease.
The American Psychological Association ranks Info About Kids as one of its top parenting resources when parents need help navigating their children and adolescents through life. Info About Kids is exceptional because all of its behavioral science resources and information for parents have been reviewed and approved by psychologists to make sure they are based on actual research and free of bias. One of its most popular and most useful features is a section to help parents learn to recognize what behaviors are normal, and what might warrant a call to the doctor.
Laura Markham is a well-known clinical psychologist who founded this website as a way to support parents trying to raise happy, responsible, considerate kids. If you're working on your child's behavior or trying to develop your parenting approach to raising your kids, Aha! Parenting has many resources to complement that journey, from books, articles, and an online shop with online courses and recommended gifts for kids.
Resources For Parents Of Teens
Source: rawpixel.com
Parenting Teens with Love and Logic: Preparing Adolescents for Responsible Adulthood, by Foster Cline and Jim Fay
Raising happy, healthy teenagers is almost as tumultuous and trying a journey as navigating your baby's first year. Parenting Teens with Love and Logic is a great resource if parents want to gently and discreetly help their teens learn on their own how to make good choices. Learn to set limits and encourage responsible decision making without losing your mind or ruining your relationship with your teen.
How to Talk So Teens Will Listen and Listen So Teens Will Talk, by Adele Faber and Elaine Mazlish
The internationally acclaimed authors of How to Talk So Your Kids Will Listen and Listen So Kids Will Talk are back with straightforward advice designed to help parents and teens get through the trials and tribulations of adolescence. With their simple suggestions and innovative techniques, you'll be able to tackle tough teen topics and improve communication with your child.
As a parent, going through the teen years with your child is a lot like going through the toddler years, and many of the gentle, guiding techniques you used during your child's younger years can still be applicable when they're teenagers, especially trust, respect and listening.
It might not seem like your middle school days are that far behind you, but it can be hard to remember what youthful friendships are like. They can be fickle, shifting, and heartbreaking, mainly because at this age, kids are still figuring out their identities. As a parent, you have to help your teen learn to be a good friend, identify good friends, and not dwell in despair if a friendship doesn't survive the journey.
With a little faith and spirituality peppered in, Focus on the Family is a Christian ministry lifestyle blog for parents that covers life challenges, social issues, marriage and of course parenting, with a variety of subjects from teen romance to managing technology.
Raising Teens was founded by two moms and focused on topics they're personally going through or have experienced while parenting their teens. They talk about teen anxiety, dating, social media, physical changes, and many of the other subjects and challenges that parents think and worry about during their kids' teenage years.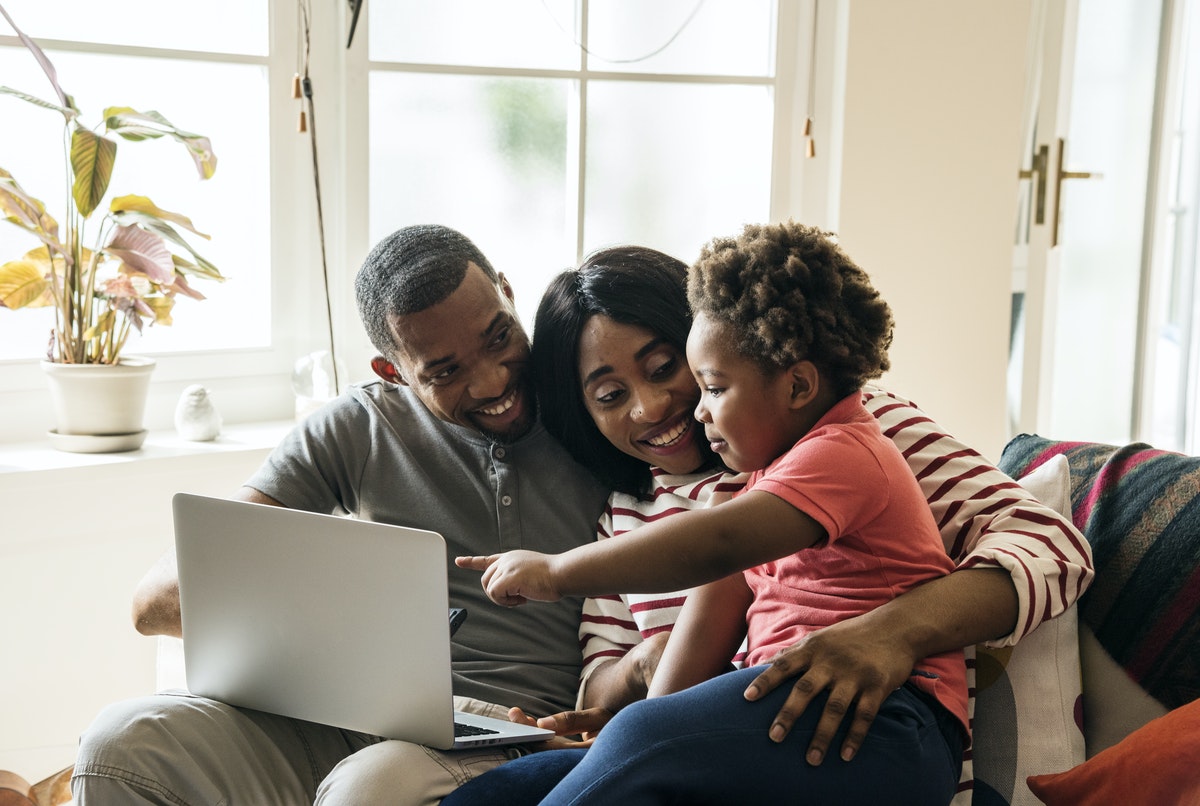 Source: rawpixel.com
In this technological age, Pinterest can also be a great resource for parenting advice, and there are so many other places for you to go to if you need help, in addition to books, articles, and websites. You can find many apps, blogs, magazines, support groups, classes and workbooks, all dedicated to education, empower and support you on your meandering journey through parenthood.
Raising a child is hard and it takes a lot of effort to go through all these articles, books, etc. What these books might not tell you is how important it is to take time for yourself to practice self-care. and relax. You may want to set aside a time for reading every day or schedule a time to meet up with friends once a week. It could also make sense to seek support outside of your friends and family. If this makes sense for you, consider professional counseling online, through a program like
BetterHelp
, or in person.
---
Previous Article
Why Use Co Parenting? The Pros And Cons To Consider
---
Next Article
Good Parenting Practices And Tips: How to be the best parent you can be
---
The information on this page is not intended to be a substitution for diagnosis, treatment, or informed professional advice. You should not take any action or avoid taking any action without consulting with a qualified mental health professional. For more information, please read our
terms of use.