The Psychology Of Dreams: What Do They Mean?
By: Joanna Smykowski
Updated May 04, 2021
Medically Reviewed By: Dawn Brown
Dreams are a vast, unknown world that can be friendly, scary, or just plain bizarre. Maybe you are a person who never dreams, or maybe you have crazy, vivid dreams every night. Dreams can be pleasant: you can be transported to a party or on an exciting journey. Nightmares are possible too: you can dream of being chased by a criminal or being back in high school and taking a final without having studied. And sometimes, dreams can bring a bittersweet sadness—for example, when a loved one who has passed visits in a dream, bringing both comfort and longing.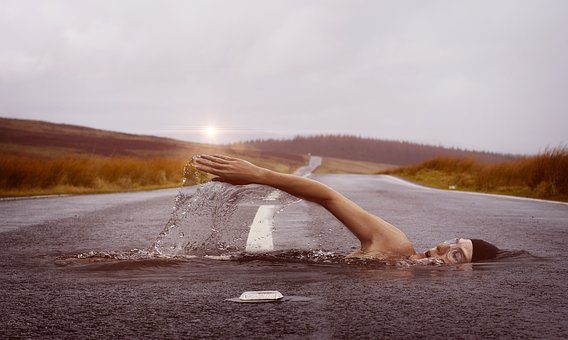 Source: pixabay.com
Different cultures around the world interpret dreams differently. Psychologists study the meaning of dreams as well, which we will explore further in this article.
A Dream: What Is It?
A dream is a succession of images, ideas, emotions, and sensations that occur for the most part involuntarily during certain stages of sleep.[1] There are other definitions of the word dream too: for example, a goal that you want to reach within your lifetime or zoning out and daydreaming during the day. But in this article, we will focus on the dreams that occur while you are sleeping.
Dreams do not have to be based on reality. As anyone who has dreamed knows, the dream-you can walk through landscapes you have never visited, spend time with friends you haven't seen in 20 years, and fly high above your hometown, all in just one dream. Dreams have been the subject of science, religion, and philosophy throughout history, and yet they are still not fully understood.
We do know that dreams occur mostly during the rapid-eye-movement stage of sleep, which is also known as the REM cycle. During your REM cycle, the activity in your brain is high, much like when you are awake, which is why your brain concocts stories that can look and feel real. While we sometimes know we are in a dream, dreams can feel very real while they are happening and sometimes even after we wake up. Dreams can occur during cycles of sleep other than REM, but when they do, they tend to be less vivid and memorable.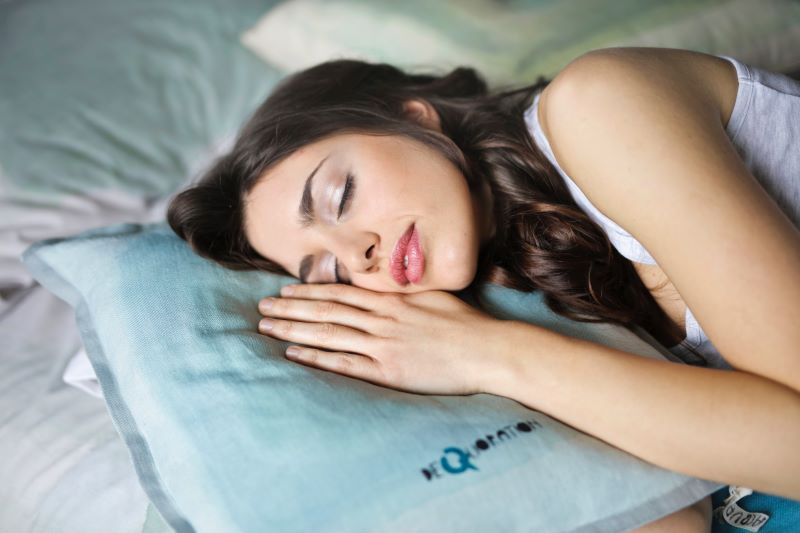 Source: pexels.com
Dream lengths can range from a few seconds to 20-30 minutes, although that amount of time in the dream world can feel warped. If you happen to be awakened during the REM phase, there is a higher chance that you will remember the dream after you wake up. In a study, it was found that the average person has three to five dreams per night, while some can have up to seven.[2] According to Social Cognitive and Affective Neuroscience, dreams that require emotional memory processing take place in REM sleep, while dreams that relate to waking life experiences are usually associated with theta brainwaves.
Dreams And Sigmund Freud
We would be amiss to bring up dreams and not mention Sigmund Freud. Freud was an Austrian neurologist who founded psychoanalysis. Along with many other elements of psychology, Freud is known for his work on dreams.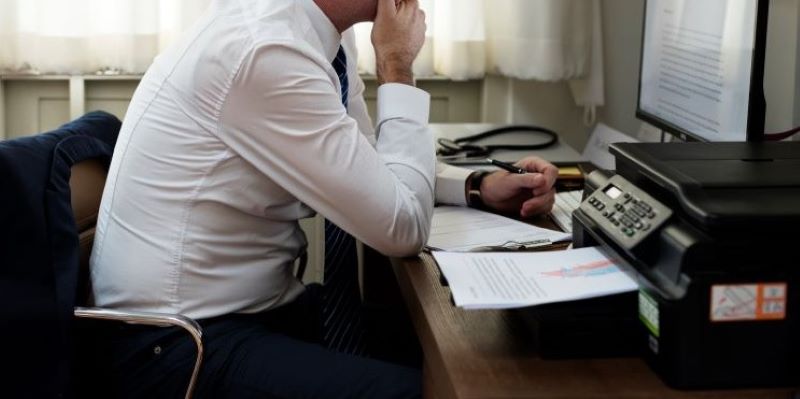 Source: rawpixel.com
In his Interpretation of Dreams (1899), Freud wrote extensively about dream theory. Freud believed that dreams were a manifestation of our deepest (and sometimes darkest) anxieties, as well as our deepest (and again, sometimes darkest) desires. He tied dreams to repressed childhood fixations and memories. He believed that a primary function of dreams was the release of sexual tension, and his dream interpretations often held sexual meanings.
Freud believed that the actual meaning of dreams was so unpleasant or taboo to the dreamer that their mind disguised them using less threatening images or symbols. Freud maintained that you could analyze the manifest, or literal, content of dreams to find their latent, or hidden, meanings. In other words, he believed that during a dream, an individual's thoughts, memories, and feelings were turned into objects and symbols that could be interpreted to discover what the dream meant to that person.
Freud's Interpretation of Dreams included guidelines that could be used to interpret various dream images. Although many other books on interpreting dreams have been written since, Freud's study remains a seminal one.
Different Theoretical Approaches To Dreams
From a psychological perspective, Freud's dream theory was psychoanalytic, or psychodynamic. Other theories of how to interpret dreams come from other psychological approaches. In addition to psychodynamic theory, some major approaches to psychology (and dreams) are humanistic, behavioral, cognitive, and neuroscientific. Each orientation views dreams as serving a different purpose, although some theories overlap.
The humanistic approach to psychology asserts that humans are constantly trying to better themselves and reach their full potential. As a result, dreams are interpreted as being about the self—the person having the dream—and how that person deals with external environments and stimuli. Humanistic theorists view the purpose of dreams as the mind regaining a sense of balance.
The behavioral approach views dreams as a result of environmental stimulation experienced by the dreamer. Because behaviorists do not believe in mental processes that cannot be directly observed, they do not focus on the memories or desires represented by dreams.
The cognitive approach focuses on the internal mental processes that occur while dreaming. Cognitive theory explores how individuals understand, think, and know about the world around them. Thus, the cognitive approach to dreaming holds that the purpose of dreams is to process information received throughout the day, and that dreaming is a way to remember, learn, and survive. Like the behavioral approach, the cognitive approach to dreaming does not view dreams as representing repressed memories or desires.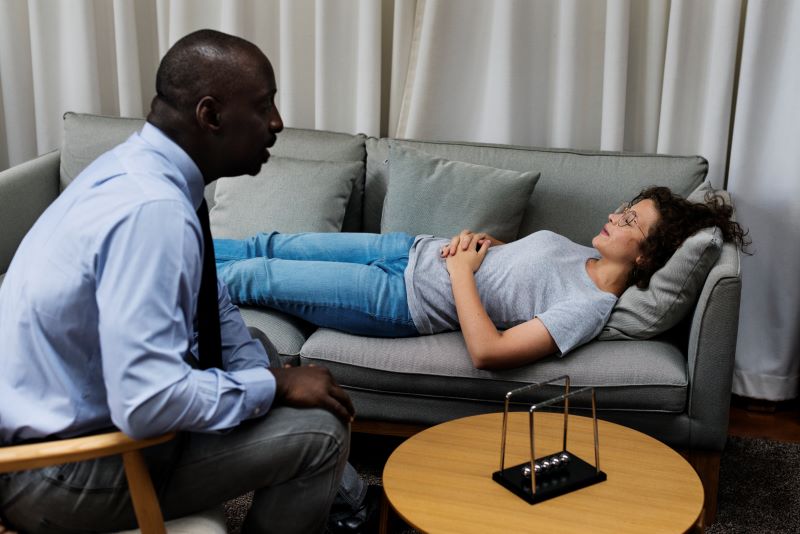 Source: rawpixel.com
Finally, the neuroscientific approach focuses on biology, or the brain itself. The brain is filled with neurons that fire to process information. The neuroscientific approach to dreaming maintains that REM sleep triggers and releases memories that are stored in the brain. Dreams are not unconscious wishes, therefore, but rather more random memories activated by electrical impulses.
Studying Dreams: What Do They Mean?
The American Association of Sleep has reviewed how people view dreams today. They state that much like Freud did, many people currently see dreams as connected to the unconscious mind, representing buried wishes and memories. In addition, they believe that dreams can help us solve problems and consolidate memories. Finally, as discussed above in the neuroscientific approach, individuals today are aware that dreams can occur simply as the result of random brain activity,
They also mention lucid dreaming, where the dreamer is able to control events within their own dream. Outside of lucid dreaming, however, the dream symbols and narrative are generally outside of the dreamer's control. Finally, they point to how dreams can be the source of creativity or inspiration that may change the dreamer's life upon waking.
What Dreams Mean to You
Everyone dreams, and our dreams can affect us strongly. If your dreams are disturbing you, or if you are simply interested in deciphering what they mean, therapy may be a good option. If you prefer online therapy, BetterHelp.com can match you with the best therapist for your needs. Happy dreaming, readers.
[1] "Dream". The American Heritage Dictionary of the English Language, Fourth Edition. 2000. Retrieved April 14, 2019.
[2] "Dream". The American Heritage Dictionary of the English Language, Fourth Edition. 2000. Retrieved April 14, 2019.
[3] American Association of Sleep, Dreams.
Dream Interpretation in Therapy
A survey of psychotherapists in private practice found that dream work plays an important role in therapy. The study revealed that dream work was frequently used not only in psychoanalysis, but also in therapies such as Gestalt, client-centered, and cognitive-behavioral. The therapists estimated the contribution of dream work to therapeutic success as high, with a large proportion of clients who discussed their dreams in treatment benefitting from this work. Another study found that 87% of therapists used dream work as part of their sessions.
The Benefits of Online Therapy
As discussed above, clients can benefit from therapeutic techniques such as dream work. But in today's busy world, it can be hard to make time for in-person therapy. Online therapy offers the perfect solution. You can access BetterHelp's platform from the comfort and privacy of your home. And there's no need to sit in traffic or take time out of your busy workday to drive to your appointment; you can speak with your licensed therapist from wherever you have an internet connection. BetterHelp's therapists have helped clients using a variety of techniques, including dream work. Read below for some reviews of BetterHelp therapists from people experiencing similar issues.
Counselor Reviews
"Jammie is an exceptional active listener. She takes what I say and repeats it back to me so I know that she understands what I am saying. That way she helps me interpret what I am feeling which helps me put my anxieties into perspective."

"Carla is great. She is able to understand my issues and concerns and address them in a very thoughtful manner. She is very timely in her responses and always gives me some things to think about, which I think is important when you are trying to work through things. I very much recommend her."

---
Previous Article
What Is Deflection? Psychology Explains This Defense Mechanism
---
Next Article
What Is Gestalt Psychology? Definition And Overview
---
The information on this page is not intended to be a substitution for diagnosis, treatment, or informed professional advice. You should not take any action or avoid taking any action without consulting with a qualified mental health professional. For more information, please read our
terms of use.