Why Does My Boyfriend Watch Porn When He Knows It Bothers Me?
Updated November 07, 2019
Reviewer Nicole J. Johnson
Porn can be a sensitive subject among couples, but the first thing you need to know is that watching porn does not mean your partner doesn't care for you or find you attractive. It's a billion-dollar industry, and there are a lot of partners out there asking the same question: "Why does my boyfriend watch porn when he knows it bothers me?"
In this article, we're going to discuss the reasons people watch porn and give you some tips on having a productive conversation with your partner. You can learn to navigate this challenge, and move forward to a fulfilling relationship.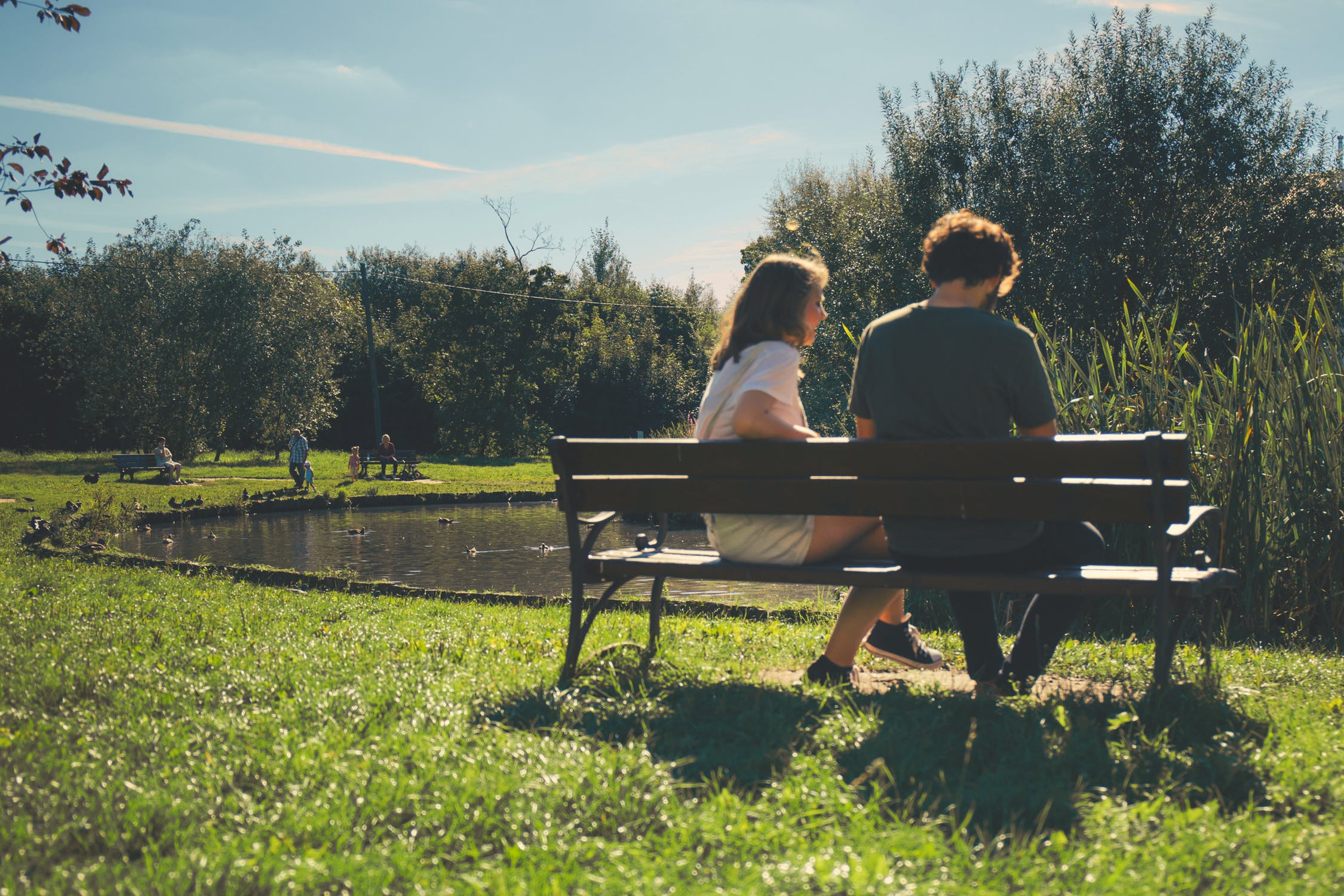 Source: pexels.com
Why does my boyfriend watch porn?
Your relationship is about much more than your physical appearance, though that may be one factor. If you don't want your boyfriend to watch porn because you don't want him to find anyone but you sexually attractive, then your intentions are misguided. First, it's completely natural for your boyfriend (and for you) to find other humans attractive. There's a difference between being attracted to -- or even aroused by -- someone and acting on that attraction.
Second, even though your boyfriend wants to watch porn or masturbate to it, he likely has no intention of having a sexual relationship with someone else. Your sexuality is only one component of why your partner chose you and continues to choose you. The sexual images he views in porn are designed for specific purposes, and they probably have nothing to do with you or your relationship.
Look within yourself, and consider if you might be jealous about the attention he gives to other sexually attractive people. If so, it's important to understand that jealousy is often based on your own fears, such as the fear that your partner will leave you for someone else. Talk to your partner about these fears. He may be able to reassure you that watching porn has nothing to do with being dissatisfied with your relationship.
Did you discuss the issue?
The bottom line is that you and your boyfriend need to have an open line of communication about sex. If you've been dropping hints about your dislike for his porn habits, there's a good chance he's not picking up what you're putting down. You need to talk to him directly about your concerns.
Your relationship is worth having this difficult conversation. If you don't address it, things could potentially get worse. However, it's also normal to be fearful about having the conversation if you're concerned it could bring up conflict. To make the conversation easier, it's a good idea to have a plan. Outline what is critical for you to address, and then find a time and place for the conversation.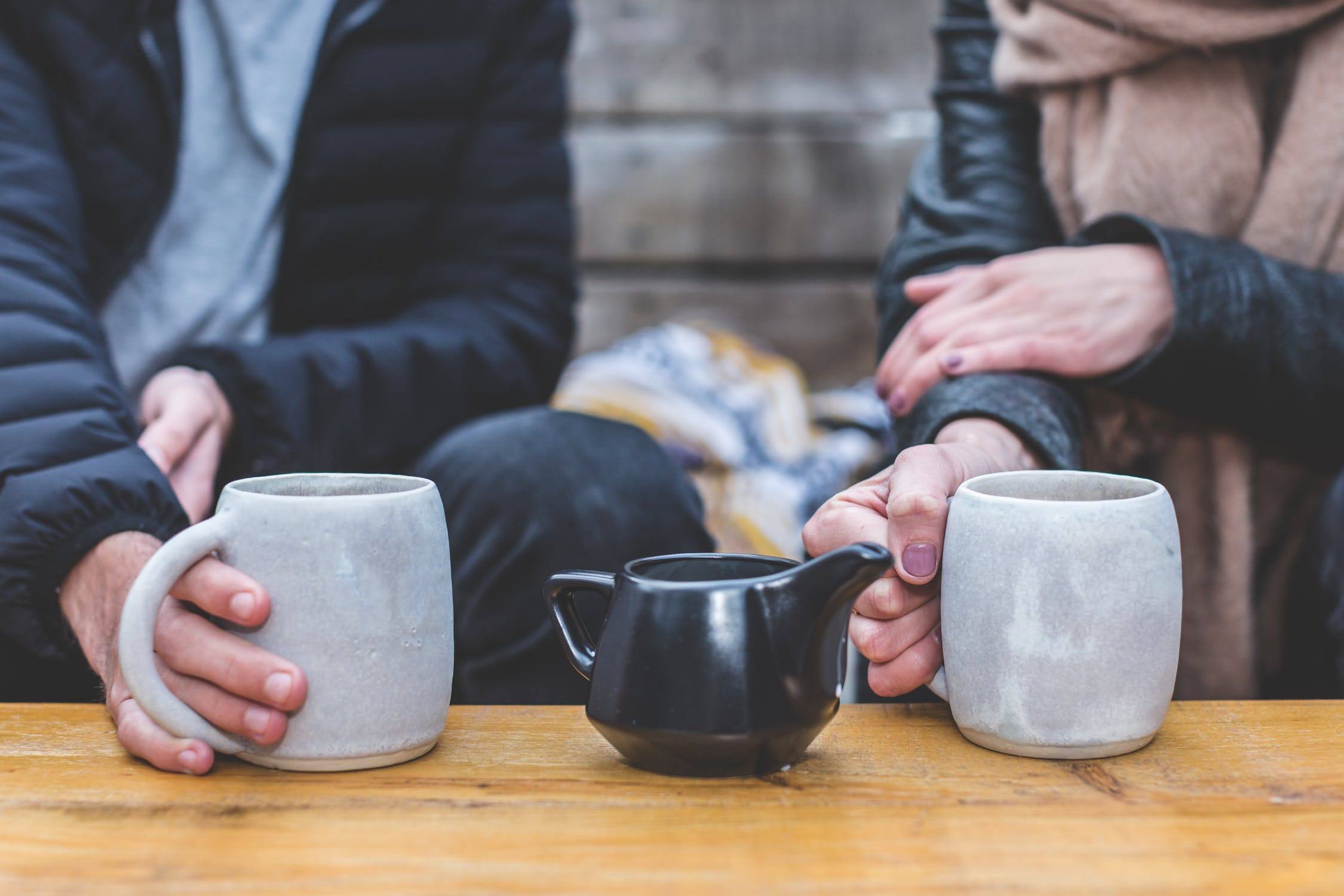 Source: pexels.com
During the discussion, speak directly to your boyfriend, and speak matter-of-factly; don't focus solely on your emotions. Don't finger point or name call either. Instead use specific examples to communicate clearly. Try not to interrupt him, and understand that he has his own perspectives. It's not about being right-it's about understanding each other.
If your boyfriend refuses to acknowledge your concerns or watches porn behind your back after saying he won't, then you should consider the possibility that you are not compatible partners. Alternatively, you could try mediation with a professional couples therapist.
How Porn Affects Intimacy
In some cases, pornography can threaten emotional and sexual intimacy in a relationship. Emotional intimacy is the deep connection that close friends have with one another; it is the ability to have open, honest, and straightforward communication. Sexual intimacy, on the other hand, involves sexual behaviors including touching, kissing, or intercourse. If you feel like your boyfriend's pornography habit is affecting the intimacy in your relationship, you have every right to be concerned.
When it comes to sexual intimacy, watching porn can affect the regular sex that occurs between you two. Someone who watches porn may need more sexual stimulus than usual to achieve the response that the pornography evokes. Normal sex in a relationship can also become less interesting for the porn user. By watching porn behind your back, he may be turning away from you sexually, but it's also an emotional betrayal. He's keeping a secret. If your boyfriend's pornography habit is affecting your sex life, then you need to take action. You might want to start with yourself.
What are your views on pornography?
Evaluate your views and values on pornography. What would it mean to accept your boyfriend's porn use, and would you consider watching pornographic materials together? Does porn conflict with your values? Looking back, there have been times when you rebelled against certain values or changed your mind as you've learned more about yourself and the world. Your beliefs about porn could evolve, or it could be a deal breaker.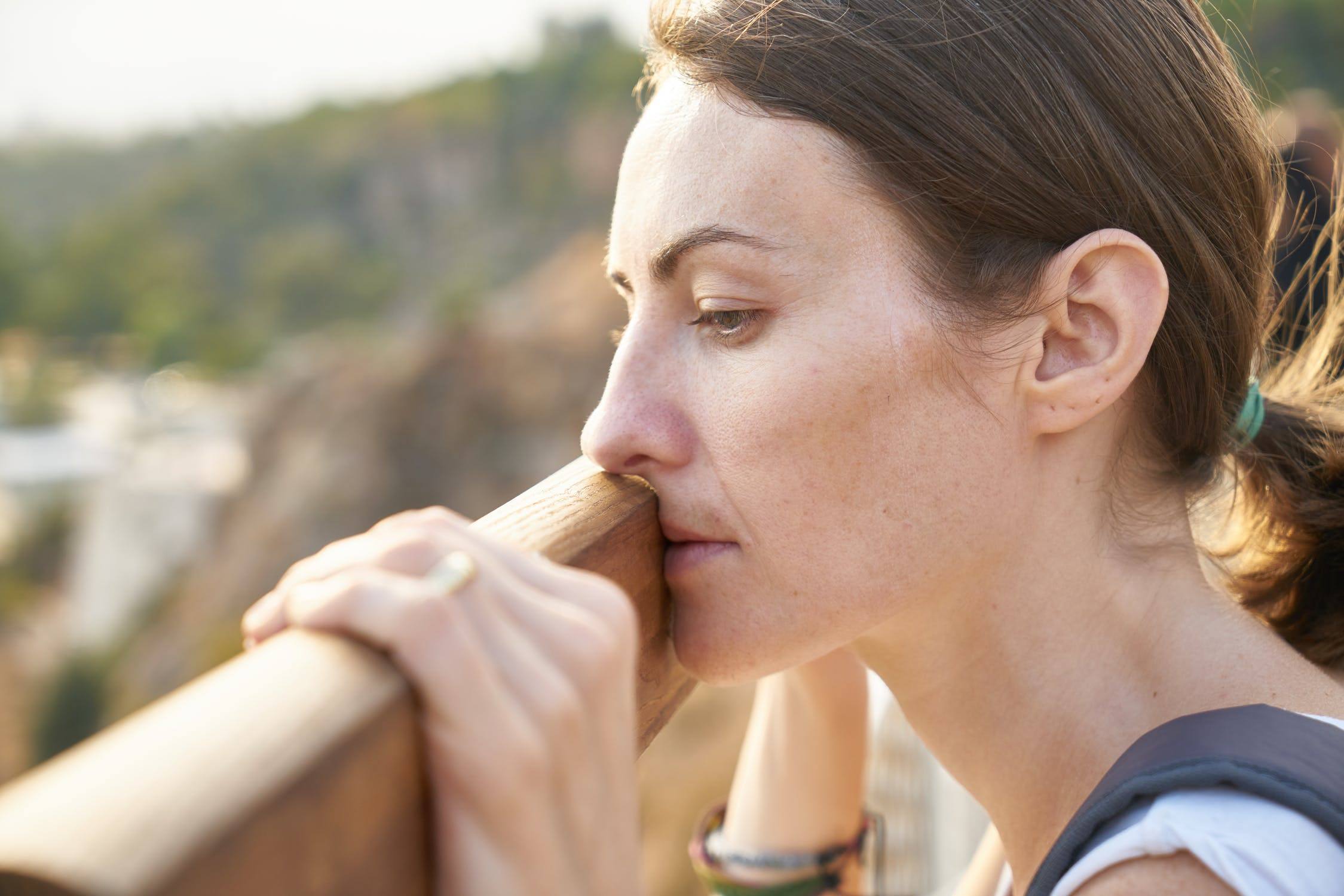 Source: pexels.com
Your religion may affect your beliefs about porn. Are you Christian and struggling with the morality of pornography? You may have very clear beliefs about the way God feels about sexual activity outside of marriage. If your boyfriend shares similar religious beliefs, and he too acknowledges the wounds that may be caused pornography, you might consider getting help together. If he's also struggling, you can work to heal and rebuild trust together.
Perhaps you're upset about your boyfriend's pornography use because you're concerned about the certain negative effects. For example, most mainstream pornography sexually objectifies women. Research shows that watching mainstream porn tends to produce stronger attitudes supporting violence against women. You care about your boyfriend, and it is completely understandable that you're worried about these facts. It's natural to want him to stop watching content that may support violence toward women.
Another study found that as men watch more porn, they value women's rights less. The study also shockingly suggested that the results were similar among women; the more porn women watched, the less they supported women's rights. Other research suggests a correlation between pornography and domestic violence.
In addition, mainstream porn tends to give men unreasonable sexual expectations of women, and porn may even perpetuate unrealistic beliefs and expectations regarding female orgasm and male sexual performance. If this concerns you, talk to your partner. You might gain more confidence in him if you share your concerns openly. He might also be willing to watch more realistic porn with less misogynistic portrayal of women.
Is your boyfriend addicted to porn?
Is your boyfriend struggling with porn addiction and its consequences? Porn can end relationships, but it can also ruin your boyfriend's ability to enjoy sex altogether. For some men, a porn habit can keep them from being a healthy sexual partner. For example, he could become dependent on porn for sexual arousal or to achieve orgasm. Have you talked about how porn is affecting him, not just you? He may be struggling with his porn use, but unable to initiate that conversation.
How BetterHelp Can Help
Because this is such a sensitive subject with potentially far-reaching consequences, a simple conversation may not solve the problem. If you need to talk to someone, you may want to consider counseling, or you may want to try couple's counseling with your boyfriend. Many of BetterHelp's over 4,000 licensed therapists specialize in relationship issues. They've helped couples just like you get through issues just like this.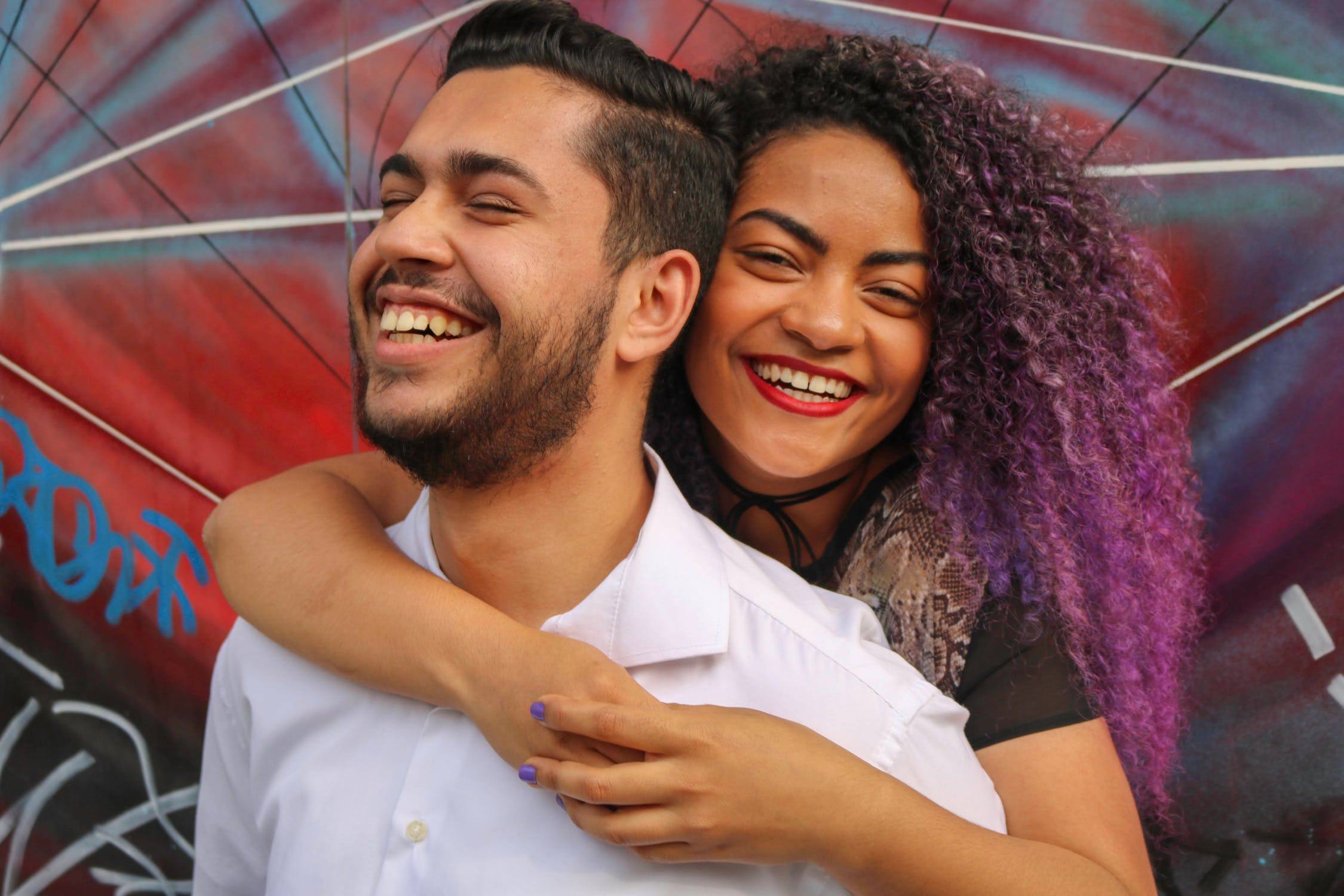 Source: pexels.com
Read on to learn what people in similar circumstances say about their experiences with BetterHelp counselors, from people experiencing similar issues.
Counselor Reviews
"The longer I work with Dr. Simon, the more grateful I am to have found a counselor who strikes such a kind balance between supporting and empathizing as well as challenging and coaching. She's been invaluable to the progress I've made individually and in my relationship."

"I've worked with Alyson for 1 month and it was my first time working with a therapist. From when I started, I feel so much better. I was dealing with frustrations in my relationship and I also was constantly stressed and anxious. Alyson showed me ways to communicate better in my relationship and how to work at them. She also helped me with stress management tactics and now I feel really good about how to handle my stress. I feel much less anxious now. Overall I am in a much happier place and obstacles feel like merely obstacles because there's stress-free ways to tackle life problems. Thank you so much, Alyson!"

Conclusion
Couples face many challenges, and pornography can be a tough one to navigate. As you overcome this challenge, you can learn more about each other and grow as a couple. You may even enhance your sex life. If you are and your partner meet this challenge skillfully, your emotional closeness can deepen over time. BetterHelp counselors are here for you every step of the way.
---
Previous Article
Are There Signs: How To Know If Your Girlfriend Is Cheating
---
Next Article
How Do You Know If You Like Someone Or It's Something Else?
---
The information on this page is not intended to be a substitution for diagnosis, treatment, or informed professional advice. You should not take any action or avoid taking any action without consulting with a qualified mental health professional. For more information, please read our
terms of use.