Will My Ex-Girlfriend Come Back And What Will It Take?
Updated February 08, 2021
Medically Reviewed By: Avia James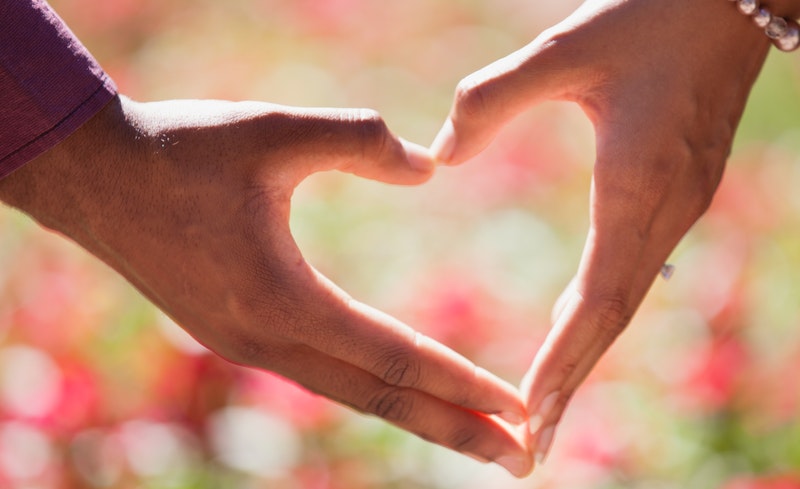 This website is owned and operated by BetterHelp, who receives all fees associated with the platform.
Source: pexels.com
Breakups are an unfortunate part of life. They are painful, and they are messy. Some people can go through a breakup and bounce right back.Others may need to go through a grieving process following the split (Norona, Olmstead, & Welsh, 2017). A more common theme, especially among those under 30, is making up after the relationship has ended (Norona, Olmstead, & Welsh, 2017). There are many factors, including gender (Perilloux & Buss, 2008), that affect how and if people move forward from a breakup.
Another factor is how good the relationship was.To be more specific,the quality of communication in the relationship plays a big role in determining whether or not people will get back together after they break up (Menegatti & Rubini, 2014). A truly important factor to consider before launching a campaign to get an ex back is the reason for the breakup in the first place. If you can isolate and address this, you have a better chance of getting back together.
Cheaters Should Not Be Beggars
Cheating is a significant reason for a break up. If someone's significant other cheats, or vice versa, it should be easy to move on. However, even when cheating is the reason for a breakup, people find it difficult to move forward (Perilloux & Buss, 2008). When a breakup occurs due to a hurt such as cheating, it can occur spontaneously due to a strong immediate reaction, or it can occur slowly (Miller, 2013).
Whether the breakup occurs spontaneously or naturally, it is reactionary. For most, cheating is a deal-breaker, a non-negotiable (Sharpe, Walters, & Goren, 2013). In practically every circumstance, cheating is painful and leaves one party feeling betrayed. This action pits the value of the relationship against the hurt caused by infidelity (Sharpe et al., 2013).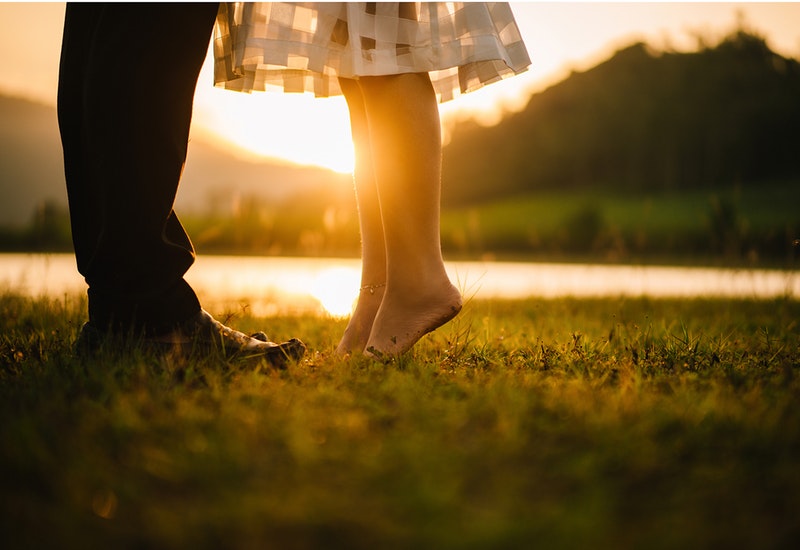 Source: pexels.com
If the breakup was a knee-jerk reaction, there may be a period of second-guessing oneself, calling the ex and talking it out, texting, and even showing up unannounced (Langhinrichsen-Rohling, Palarea, Cohen, & Rohling, 2000). This can be confusing to both parties, and uncomfortable for the cheater. In many cases when a person cheats, they have moved on. They just did it while sleeping in your bed, eating your food, and watching your cable. It is important to put things in perspective. It is rare for anyone taking a cheater back to fully trust that person again (Sharpe et al., 2013).
If you were the one who cheated and are entertaining ideas of getting your ex back, then read above, slip into those shoes, and think about it. You might want to send a nice letter of apology—not a text—and then leave the ball in your ex's court.
There Seems to Be Static on the Line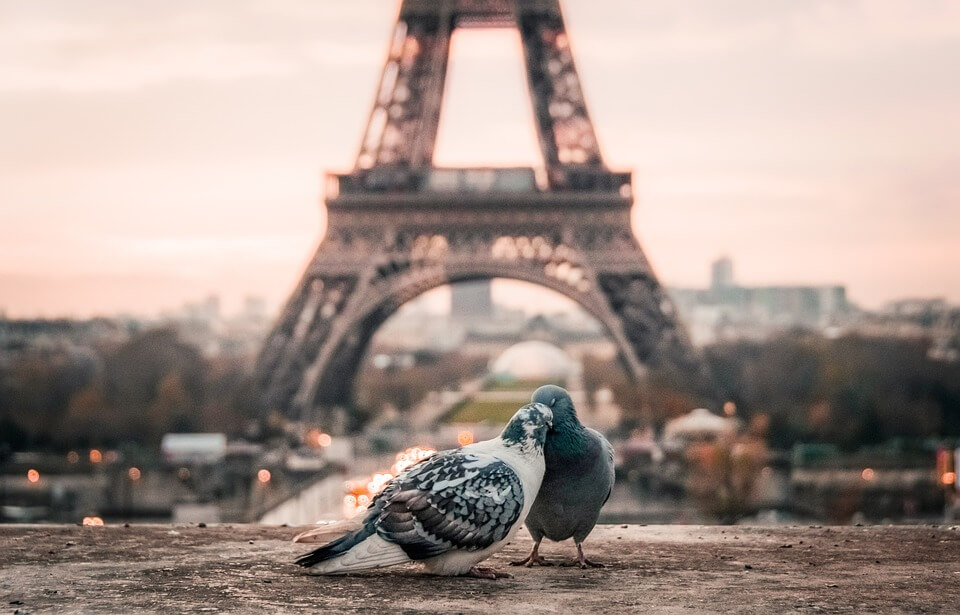 Source: pixabay.com
A lack of, or breakdown, in communication is the most frequently cited reason for breakups (Menegatti & Rubini, 2014). Sometimes people breakup for other reasons. They may not even be good reasons. When we are uncomfortable, our instincts urge us to rid ourselves of that thing that causes discomfort. Relationships can be incredibly uncomfortable.
When in a relationship, there are times you are expected to be, say, and do things that are beyond your comfort zone (Norona et al., 2017). Most go along with this for a while, and then it becomes too much. When the final straw lands on the camel's back, drawers start flying open, hangers start rattling in the closet, and doors slam. The next thing you know, someone is sitting on the sofa alone and wondering what just happened.
A relationship that started out with heat and passion can cool to the point wherepartners very calmly decide it is time to go their separate ways (Norona et al., 2017). The packing, the sorting through shared finances, belongings, etc., is all done without so much as a raised voice. If the couple cries, it is because they have a genuine affection for each other and are sad to see the relationship end. At the same time, theylikely do not know what to do since the element that brought them together in the first place—attraction—is gone.
Conclusion and Recommendations
In these three basic scenarios, one of the parties could be in the unenviable position of wanting the other back. There are no clear answers on how to go about getting a former significant other to return to a relationship ("Reconciliation After Breakup Is Common In Emerging Adulthood," 2013). If there has been little or no communication since the breakup, calling or texting out of the blue is not going to make the other person realize how much they want you back. Sending flowers to work or home may backfire, as they could cause embarrassment or discomfort (Langhinrichsen-Rohling et al., 2000).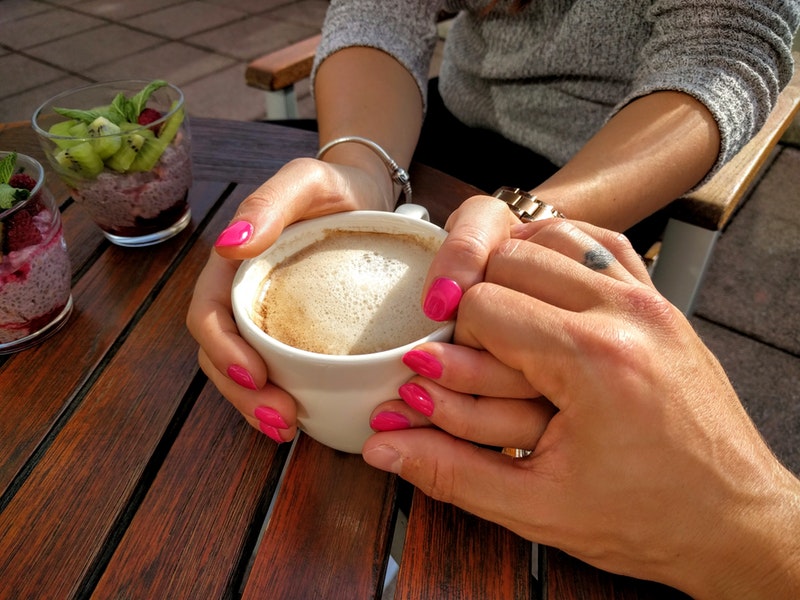 Source: pexels.com
Following the outbreak of the Covid-19 pandemic, rates of breakups and divorces began climbing in countries around the world. What's more, experts believe that this increase has yet to peak. There are several potential reasons for this phenomenon. For one, quarantining together for extended periods of time can place strain on virtually any relationship. There is also speculation that the majority of domestic duties have fallen to women during lockdowns. However, another important thing to keep in mind is that the pandemic has exacerbated mental health issues for many people. If you believe that one or several of these factors may have played a role in your recent breakup, you may want to consider seeking professional help from a licensed online therapist. Online therapy has proven to be just as effective as in-person treatment. So before you write, call, or send flowers out of the blue, you might want to consult the advice of a therapist who has experience administering couples therapy.
Hundreds, if not thousands, of experienced relationship counselors are currently at your disposal at BetterHelp. The platform connects people like you to mental health practitioners. It allows you to gain an expert opinion from a licensed therapist all from the comfort of your own home. BetterHelp online counselors will be able to give you a third party viewpoint of your past relationship, an idea of how it fits into the existing scientific literature regarding relationships, and what you need to do to accomplish your goals. Read what others have to say about the aid they received during their breakup process from a BetterHelp therapist below.
"It's been a hard couple of months and I'm so grateful the universe (or BetterHelp algorithm) has paired me with Katrice Hollins. Katrice is extremely patient, professional, non-judgemental, supportive and such a helpful guide as I navigate my recent breakup, insecurities in my sexuality, family trauma, and insecurities. She responds in a very timely manner and in a way that I know she's listening and has my best interests at heart. With her guidance, I am learning to set a foundation of self-love and strong boundary setting in a way I've never established before."

"I started therapy with John in one of the most difficult moments of my life. At my lowest, John pulled me back up with his patience, kindness and wise advice. I can't even picture what my life would have looked like have I not met him. John counseled me through a tough breakup, family issues, setting boundaries, self esteem issues, crippling paranoia and anxiety, friendship issues, dealing with events from my past and addressing questions regarding my faith that I've been too afraid to ask. John is very responsive, and always there to provide advice. I find him to be an excellent listener, a person who does not judge people but takes them as they are and tries to help them mend themselves. I find John to be very intelligent, well-read and a person who can see beyond cultural differences. He is a superb life-coach, and a very supportive person all around. After working with him for 6 months, I see changes in my life I never thought possible. I find myself having more moments of gratefulness and heart-warming laughs, I am getting so much better at saying "no" whenever I feel my limits being pushed, and I'm surprised at how I learned to enjoy my own company and like the things I do. I wholeheartedly believe John has been a blessing in my life. I would recommend him to anyone who needs guidance in their life. As I learned from John, things can get better, no matter how impossible it seems and it is in our power to make them so."

The success of getting someone to return to a relationship is based upon many factors.Two of these that you should consider are: 1) The foundation of the relationship and 2) The reason for the breakup. As easy as these things are for someone outside the situation to say, breakups are painful and the grieving process is real. For support and advice from a licensed relationship counselor go to Betterhelp.
References:
Langhinrichsen-Rohling, J., Palarea, R. E., Cohen, J., & Rohling, M. L. (2000). Breaking up is hard to do: Unwanted pursuit behaviors following the dissolution of a romantic relationship. Violence and Victims, 15(1), 73-90.
Menegatti, M., & Rubini, M. (2014). Initiating, maintaining, or breaking up? The motivated use of language abstraction in romantic relationships. Social Psychology, 45(5), 408-420. https://doi.org/http://dx.doi.org.contentproxy.phoenix.edu/10.1027/1864-9335/a000200
Miller, B. (2013). On the analysis of cheating. Journal of Analytical Psychology, 58(4), 530-546. https://doi.org/10.1111/1468-5922.12031
Norona, J. C., Olmstead, S. B., & Welsh, D. P. (2017). Breaking Up in Emerging Adulthood: A Developmental Perspective of Relationship Dissolution. Emerging Adulthood, 5(2), 116-127. https://doi.org/10.1177/2167696816658585
Perilloux, C., & Buss, D. M. (2008). Breaking up Romantic Relationships: Costs Experienced and Coping Strategies Deployed. Evolutionary Psychology, 6(1), 147470490800600130. https://doi.org/10.1177/147470490800600119
Sharpe, D. I., Walters, A. S., & Goren, M. J. (2013). Effect of cheating experience on attitudes toward infidelity. Sexuality & Culture: An Interdisciplinary Quarterly, 17(4), 643-658.
---
Previous Article
3 Tips On Breaking Up With Someone You Still Love
---
Next Article
Top Tips for Dating Someone With Depression
---
The information on this page is not intended to be a substitution for diagnosis, treatment, or informed professional advice. You should not take any action or avoid taking any action without consulting with a qualified mental health professional. For more information, please read our
terms of use.