Many different things can cause stress in your life. When you are struggling with stress, it's difficult to accomplish the things that you are trying to do. Stress can also lead to developing larger issues such as anxiety and depression. And, it's not something that should be ignored. This is why it's so important to learn ways to help you in overcoming emotional stress.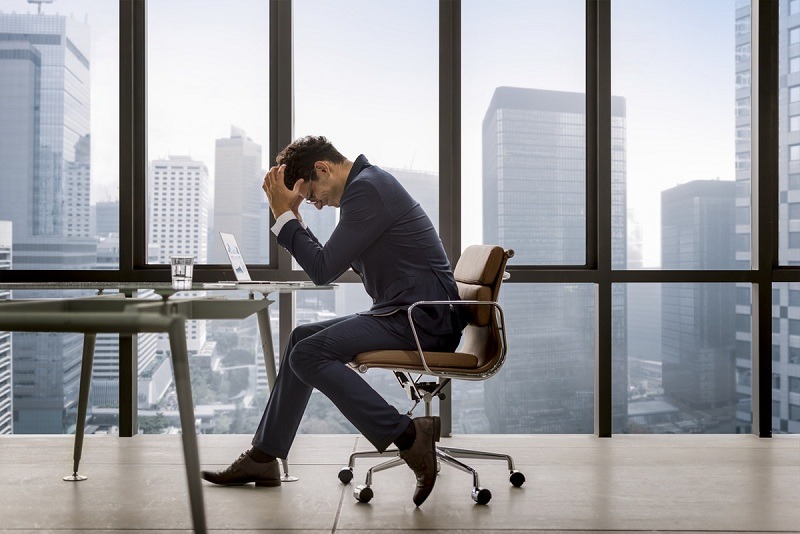 Emotional Stress Is More Common Than You Think
What Is Emotional Stress?
Emotional stress may not be something that you have heard about before. And you may be wondering how it's different from regular stress.
Emotions are at the root of all stress. When your emotions are not handled and controlled properly, it's easy for them to lead you into other struggles in life. For example, you may think that you're stressed about your financial situation and not knowing where the money is going to come from to pay bills. But, your emotions, left unchecked, is where the feelings of stress that you are experiencing are coming from.
Two people can go through the same situation, have the same problem, and respond in two completely different ways. One of them can remain calm and peaceful about the situation and be able to find a solution, while the other becomes stressed, leading them to other symptoms as well.
Emotional Symptoms Of Stress
When you let your emotions lead to stress, it can also lead to many other symptoms as well.
Fear is a common emotional symptom of stress. When you start to worry about a situation that you don't know the solution to, it's easy to start to give in to fear. As your emotions and your thoughts start to get out of control, they can turn to everything that could go wrong in a situation. This will cause your mind to start to worry about all the negative things that could happen.
Fear and worry can hold you back from accomplishing the things that you need to do in your daily life as well as going after your goals.
Fear and worry can lead to anxiety, which can then turn to depression. Depression can make it hard to see a way out of the situation. Instead of looking for action that can be taken, depression turns people inward, causing them to withdraw from the loved ones in their life. It can make situations feel hopeless and take away the energy and strength that people need to make the changes that they're looking for.
Worry can also cause you to become irritable. As your mind is constantly trying to figure out your situation, and it focuses on the negative things that you're experiencing, it can cause you to have a short temper. This kind of activity and response can impact the relationships in your life as you don't have the patience with people that you should.
Other Symptoms Of Stress
Stress can do a lot more than just lead to emotional symptoms. Many physical symptoms come along with stress, as well. This can include high blood pressure, increased heart rate, insomnia, and digestive issues.
One study found that emotional stress and depression lead to digestive disorders like Irritable Bowel Syndrome. There are many different types of digestive problems that people have when they experience stress. For some, they may have constipation or diarrhea. Others may have a loss of appetite and feel nauseous, and others allow emotional stress to cause them to turn to food. They make poor choices on what to eat and end up overeating which can lead to other health problems as well
How To Overcome Emotional Stress
Before you start implementing tips to help you overcome emotional stress, the first thing that you need to do is recognize if that's what you're dealing with. You aren't going to be able to address it if you are blaming it on something else and mislabeling it.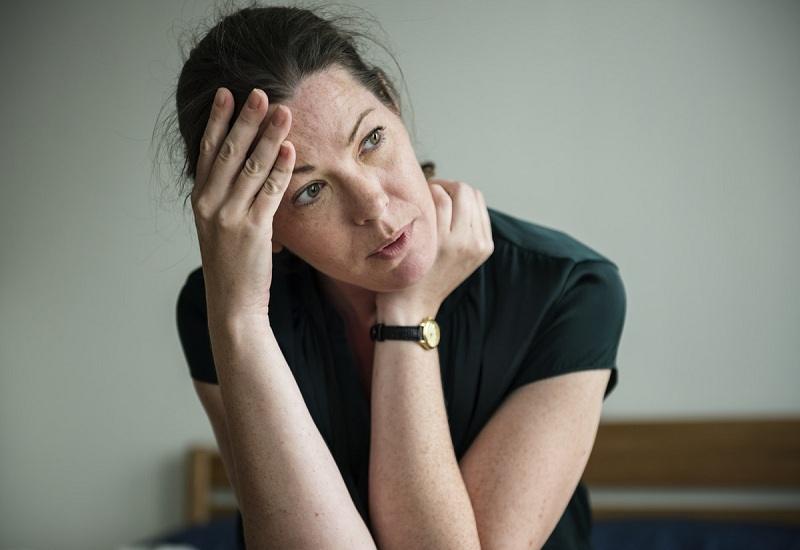 Yes, you may have situations in your life that you don't know how to figure out. There may be things that you are struggling with overcoming. However, if you can learn how to spot the emotion that is at the root of it, it will go a long way in helping you to overcome it.
Be Mindful
The practice of mindfulness has been growing in popularity, but it's not by any means new. Being mindful is simply sitting at the moment. It's allowing yourself to process your thoughts without tying any emotion to it. It's a way of recognizing what's going on in you and around you without passing any judgment on it.
Instead of letting your mind panic when stress starts to come over you, you can simply sit in it and process through what you're feeling and why you're feeling that way.
Create A Distraction
You don't want to ignore your emotions or your stress, but that doesn't mean that you always have to give in to thinking about them either. If you have something that is causing you stress, that you're worried about, find something to distract yourself with. This could be watching a funny show on television, reading a great book, going to dinner with friends, or whatever works for you.
This can be helpful because it will engage your mind to take it off of the things that you are stressed and worried about. Sometimes we just need that little bit of a break to see things in a new light. If you're going through emotional stress, this could be just the thing that you need to come back to the situation with a renewed mindset.
If you struggle with emotional stress regularly, it can be helpful to create a list of distraction activities that you can participate in. That way, when you start to feel stress, you don't have to try to think of something that you can do. You can simply pull out your list and choose an activity on it.
Find A Healthy Way To Ruminate
It's not good to just ruminate in your worries all day and all night. But, that doesn't mean that you can't ever gain anything from it either. If you find that you just can't get yourself to stop thinking about a problem or situation that you're having, and are stressed about, provide yourself an opportunity to ruminate on it.
Set a timer and allow yourself to sit and think through the situation. Look for possible solutions that could help lower your stress. But, when the timer goes off, you need to find a new activity to do and move your mind on to something else.
Practice Meditation
For some people, mindfulness and meditation go hand-in-hand. However, they can be done separately as well. Meditation allows you to focus your mind on something and be in the present moment. You can choose a phrase, verse, or quote to focus your attention on as well as choosing an image in your mind that you love. When you focus on these things, you can also practice deep breathing. This is going to help you to reduce your stress by taking your mind off of the thing that you're worried about and slowing your breathing. As your breath slows, your heart rate will slow, and your blood pressure will drop as well.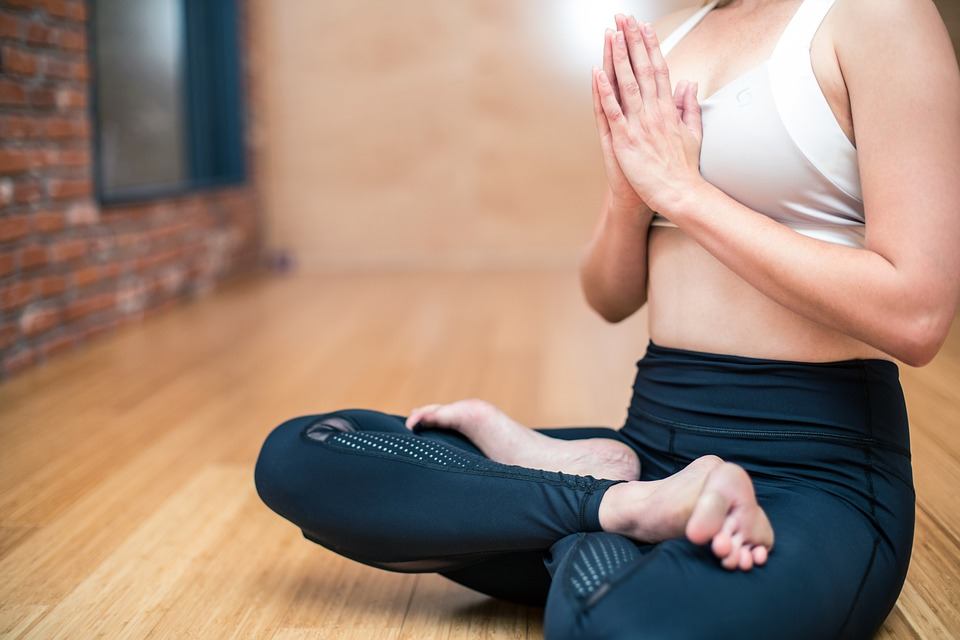 Emotional Stress Is More Common Than You Think
Don't Give In To Your Emotions
This is easier said than done, but you don't have to let your emotions control you. You can choose what you think, and then your feelings will follow that. When you always follow your feelings, you can get yourself into trouble. It can cause you to stay stuck in a place that you don't want to be.
However, when you decide to act a certain way or think a certain thing regardless of what your feelings and emotions are telling you, you can learn how to control them.
Talk To A Therapist
If you're struggling with your emotions, the things listed above can help you, but it's a great idea to talk to a therapist. An experienced therapist can teach you how to use the strategies that are listed above properly. And, they can help you work through your current situations to see what the root cause of the problems are and what other changes you can make to help overcome them.
It's important when choosing a therapist to work with that you find someone that you're comfortable with so you'll be open and willing to share the information that they need to know to get you the help that you need. You can even choose to work with a therapist online instead of face-to-face if you're worried about feeling awkward or uncomfortable sitting in a room telling your problems to a stranger. This is an option that many people find beneficial, as you'll have access to a therapist in the moments that you need it most.
Emotional stress can wreak havoc on your life. If you leave it unchecked, it can control your decisions, give you physical ailments, and make relationships very difficult. Emotional stress can control your day-to-day activities. These are some of the reasons why it's so important that you address emotional stress instead of letting it control you.
Other Commonly Asked Questions
What are 3 warning signs of emotional stress?
Three potential warning signs of emotional stress include trouble sleeping, irritability, and feelings of depression or anxiety. Although these aren't the only potential signs of emotional stress by any means, they are common ones. These signs may clue you into a need to use extra self care and speak with a medical or mental health professional about what you're going through. Initially, this can be as simple as making an appointment with a healthcare professional such as your primary care doctor (PCP). Your primary care doctor may be able to refer you to a therapist or otherwise help you find care and support. To find a therapist, you may also sign up for an online therapy platform that matches you with a therapist, such as BetterHelp.
What does emotional stress feel like?
In the body, emotional stress can manifest in trouble sleeping, pain, body aches, headaches, GI distress, and other symptoms. Psychologically and emotionally, emotional stress can also feel like frequent worrying, feelings of hopelessness, guilt, or other negative thoughts, and the desire to isolate from others. You may notice yourself feeling tired, or you may notice that you feel overwhelmed. These signs may indicate a need to reach out to a counselor, licensed social worker, therapist, or psychologist, who can help you cope with stress, give you a place to talk openly and candidly about what you are going through, or find tools that can help you with stress relief and management. Among other uses and benefits, therapy can help individuals find and establish adequate coping skills, reframe negative thoughts to more positive thoughts, navigate emotional responses or express emotions healthily, work on stress management or decrease stress levels, manage symptoms of mental health conditions, develop skills for solving problems in relationships, communicate or set boundaries with others, move toward life goals, and improve their quality of life overall. It's something that many people benefit from, even if they don't have a diagnosable mental health condition.
Does crying relieve stress?
Research shows that crying actually does relieve stress. While ongoing, disproportionate, excessive crying can be an indicator of a mental health concern at times, in general, there are health benefits to crying. Crying releases endorphins, which can lead to relief from both physical and emotional pain. What else can you do? Here are some other coping skills to try for stress relief:
Social support. Positive relationships with others can lead to better physical and mental health and can aid stress management or stress relief.
Various forms of exercise are associated with stress relief, including walking or jogging.
Breathing exercises. A large body of research shows that breathing exercises can help relieve feelings of stress and anxiety.
Mindfulness meditation. Mindfulness meditation helps support stress relief, and it is a rather accessible tool, similar to breathing exercises. You can often find guided meditations for free online.
Time outdoors. Spending time in nature can help with stress relief; even just 20 minutes can lower stress hormones!
Other healthy activities one might use to cope include but aren't limited to art, music, and journaling. If you have an ongoing stressor, such as a high workload, it may be time to make a lifestyle change if possible and seek help from a professional to reduce stress levels and establish a plan, or new skills, so that you can effectively cope in a way that is healthy. For example, if stress becomes severe or starts to harm a person's mental or physical health continuously, some people who are able to do so may put emphasis on work-life balance, take a break, switch positions at their current workplace to one that is lower-stress, or change jobs. Of course, the changes to your everyday life you make may vary based on the specific root cause of stress or the stressful situation at hand. Stress management and ways to cope with stressful or emotional times can also include regular self-care practices, such as personal hygiene, getting enough sleep, eating habits (eating a healthy diet or balanced diet, which may look different from person to person), working to accept things you can't change, drinking caffeine-free teas (e.g., chamomile tea), leisure time or activities, such as time spent on a favorite hobby, and more.
How do you heal mentally?
Therapy can help you move through the healing process. Furthermore, it is known that therapy is an effective treatment or form of help for those who face a number of different concerns that can affect a person's mental well being, or even physical health. These can include high stress levels, general emotional pain or emotional tension related to a high stress situation, family issues, relationship problems, challenges with self confidence, physical pain, mental health conditions such as an anxiety disorder, obsessive-compulsive and related disorders, PTSD, personality disorders, bipolar disorder, depression, and so much more. If you're ready to start or continue your healing journey, don't hesitate to reach out for professional help from a provider such as a counselor or a therapist. Support groups, self-help resources, and help from other professionals may also be advantageous for those who are working to heal and cope effectively.