An Overview Of Social Therapy: History And Applications
Updated March 07, 2020
Social therapy is defined by Wikipedia as "a group-oriented approach" which pertains to "the group, rather than individuals, as the fundamental unit of development." In a nutshell, this type of therapy was developed to help individuals improve their social functions and interactions with other human beings.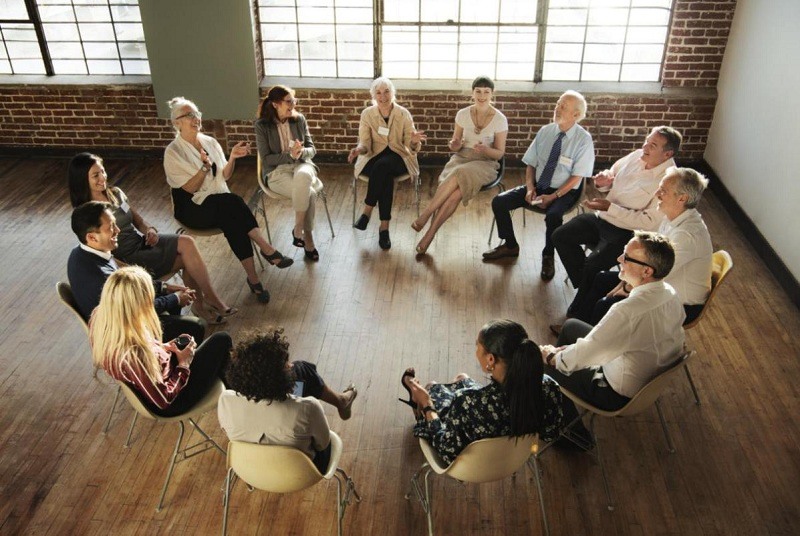 Source: rawpixel.com
Reviewing The History Of Social Therapy
This particular sector of therapy originated in the 1970s as a result of the work and findings of psychotherapist Fred Newman. While the earlier days of social therapy largely focused upon the inner workings of the individual, today's version of this treatment largely involves the individual and how they can function in various social settings.
How Is Social Therapy Applied Today?
In this day and age, social therapy largely deals with how individuals are impacted by their environment, other people and various social settings. It's important to note that social therapy is very different from sociology; while sociology pertains to society and groups of people as a whole, social therapy focuses upon how people are impacted by various parts of and interactions with society.
Goals Of Social Therapy
The ultimate goal of social therapy is to aid patients in successfully functioning in everyday life. This includes, but is not necessarily limited to, the workplace, social settings, interpersonal relationships, etc. In many cases, patients who seek social therapy may be dealing with various issues which are adversely impacting their ability to thrive in various social settings. An example of the issues in question includes, but are not always mutually exclusive to, divorce, loss of employment, mental health issues, death of a loved one, etc.
To help patients via social therapy, specialists must first get to know them. This is where the therapist gets to know the needs, situations, hopes, and dynamics which exist in the lives of their patients. Based on the discoveries which are made from the life of the patient, the social therapist is then able to determine which route to take for rehabilitation. Of course, the best solutions vary from patient to patient and depend upon a variety of factors. What works for one patient may not work for another.
Solutions Associated With Social Therapy
Due to the wide range of patients, issues and various reasons why one may suffer in a social setting, there are a variety of solutions which are associated with social therapy. It's important to note that solutions come after the social therapist has gotten to know the client and the issues which they are facing.
Cognitive-behavioral therapy (CBT) is one of the most common solutions which is used within social therapy. Put simply, CBT focuses upon the thoughts and conduct which cause or contribute to the issues that afflicted clients are dealing with. The prior experiences which individuals have can easily have lasting impacts on their current experiences and how they can function in the world around them.
If CBT proves successful, the social therapist will be able to guide the patient in changing unproductive thoughts and behavior patterns. This method of treatment within social therapy can work if the patient is open to change, receptive to feedback and willing to open up to their therapist. While social therapy is a great form of treatment, the results which patients experience from this treatment largely depends upon them.
Social Therapy In Various Settings
Many people don't realize this, but social therapy is not necessarily limited to one-on-one sessions or the issues which individuals have in various social settings. Social therapy can also be used in the world of business when various companies or organizations who want to discover how to get consumers to purchase their products or services. In many cases, these businesses will employ individuals who have gone through proper education and training to become social therapists.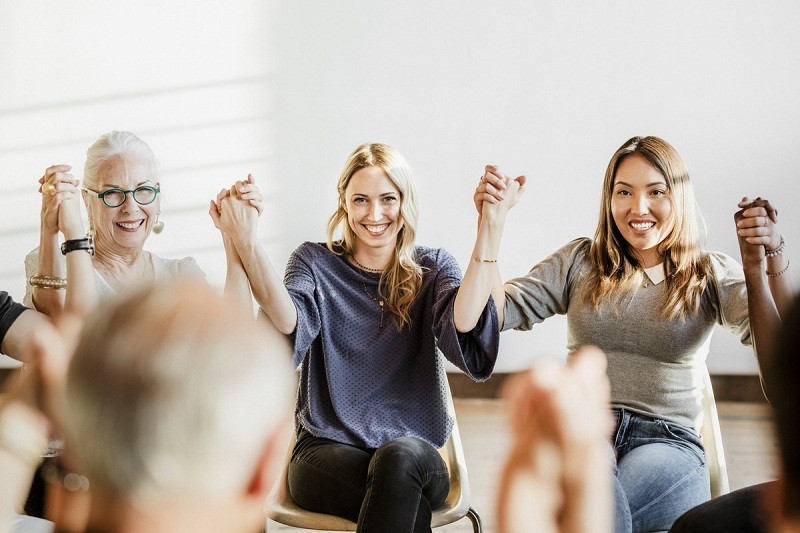 Source: rawpixel.com
In society, social therapy is often studied and employed as a tool to fix various, existing issues. Critical themes in coming up with the right solutions include studying common patterns, actions, and procedures of various individuals and groups. This particular branch of social therapy can wield influence in marketing, schools, and even government.
Benefits Of Social Therapy
In today's world, there are an enormous amount of benefits which come from social therapy. We live in a society where relationships, interactions with other human beings and the ability to function in a productive manner matters. Likewise, understanding human behavior and the motivating factors behind these behaviors greatly impacts how society can perform.
Betterment Of Mental Health
The betterment of mental health is one of the central benefits of social therapy. In this day and age, human beings are faced with all kinds of hurdles, struggles, and difficulties. Over time, these things can impact a person's mental health, self-esteem and a plethora of other internal functions. Social therapy is immensely beneficial in this regard because it allows people to improve themselves. As previously stated, cognitive behavioral therapy is an amazing form of treatment which is commonly employed for patients dealing with mental health issues.
Stress Management
The impact which stress has on various individuals is no secret. There are countless situations or factors which can trigger stress. Family drama, financial issues, marriage tensions, loss of a loved one or other upsetting events in life can be very stressful. To make matters even worse, that stress can ripple out in other areas in life and impact so many sacred areas.
Stress is usually brought about by circumstances which cause someone to feel uncomfortable, helpless, afraid and all of the above. Many stressed-out people resort to unhealthy coping mechanisms as a way to manage their feelings. This is so unhealthy and will only make a bad situation worse. However, social therapy can truly play a role in helping people to understand themselves and make changes in their lives which can eliminate stress.
Provision Of Diagnoses
Social therapy is truly valuable as it pertains to diagnoses for certain mental health issues or disorders. Many people may be suffering from mental health disorders and don't know it. Social therapy has been around long enough to be able to notice the warning signs and symptoms which are associated with certain issues. As a matter of fact, problems which an individual experiences in their life may be tied to a mental health disorder. Getting the appropriate help and treatment is paramount in this situation.
If you or someone you know has a mental health disorder, this is absolutely nothing to be ashamed of. Many great social therapists cannot only provide the right diagnoses but also help individuals with these issues to live normal and productive lives. For some reason, there exists a common misconception that a mental disorder diagnosis means that someone cannot have a great life. There are so many instances where that's simply not accurate.
Great Sounding Boards
Working with a social therapist can provide an amazing sounding board for someone who may have few others to turn to. Life can throw all kinds of curveballs in our direction, but having someone to confide in and be there for you can make all the difference in the world. Human beings were not meant to be alone and isolated. We are all in this together and regardless of who we are or what we may be dealing with, having a great sounding board when situations demand it is very critical.
It's important to note that having someone to talk to and confide in serves as a universal benefit of therapy. There are so many different types of treatment and manners in which one can undergo therapy, but a sounding board is one of the basic, yet essential upsides. If for no other reason, working with a social therapist for the sake of having a sounding board is valid and understandable.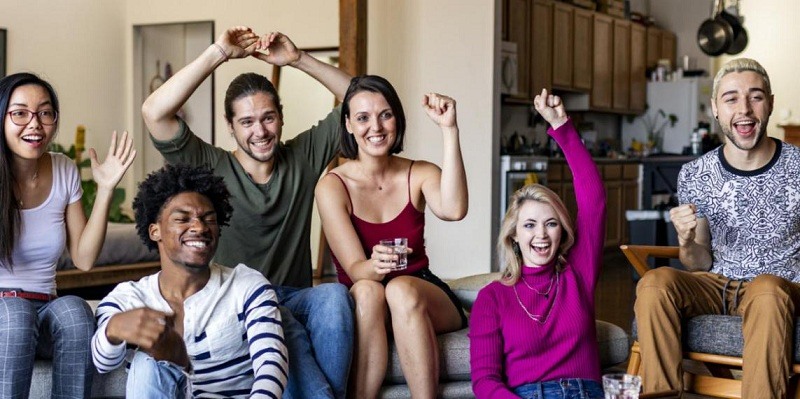 Source: rawpixel.com
In Closing
Social therapy has played an immense role in our society and continues to do so. Understanding the history and applications of social therapy is only beneficial in continuing to maximize its impacts within the modern world. We live in a world which is ever-changing and the services of mental health specialists, such as social therapists, make a difference for so many lives.
If you are interested in working with a therapist of any kind, then you have certainly come to the right place. Here at BetterHelp, we have an amazing team of world-class professionals who would be more than thrilled to get to know you and be of service to you.
Regardless of who you are, where you come from, or what your situation may be, everyone deserves to have help when needed. Nobody should ever feel as though they are without someone to turn to. The greatest thing about therapy as a whole is that it can be an amazing guide for anyone willing to accept it.
You can get started with BetterHelp at any time from anywhere simply by clicking here.
---
Previous Article
Can A Shopping Therapist Help With Your Compulsive Spending Habits?
---
Next Article
What Is Psychoanalytic Therapy?
---
The information on this page is not intended to be a substitution for diagnosis, treatment, or informed professional advice. You should not take any action or avoid taking any action without consulting with a qualified mental health professional. For more information, please read our
terms of use.