Philosophical theories can sometimes seem so abstract that we wonder how they could influence our lives in any concrete way. We may think philosophy is interesting, but ask ourselves, "What place does it have in the real world?" That view is beginning to change, including in existential therapy and theory. Many philosophical dilemmas have presented themselves because of recent advances in science, technology, and medicine.
Philosophical theories aren't just for academics and intellectuals. It's a way of thinking about the world that can lead us to make better decisions and experience our lives more profoundly. Psychologists who practice existential psychotherapy use it and teach their clients how to apply it to everyday decisions.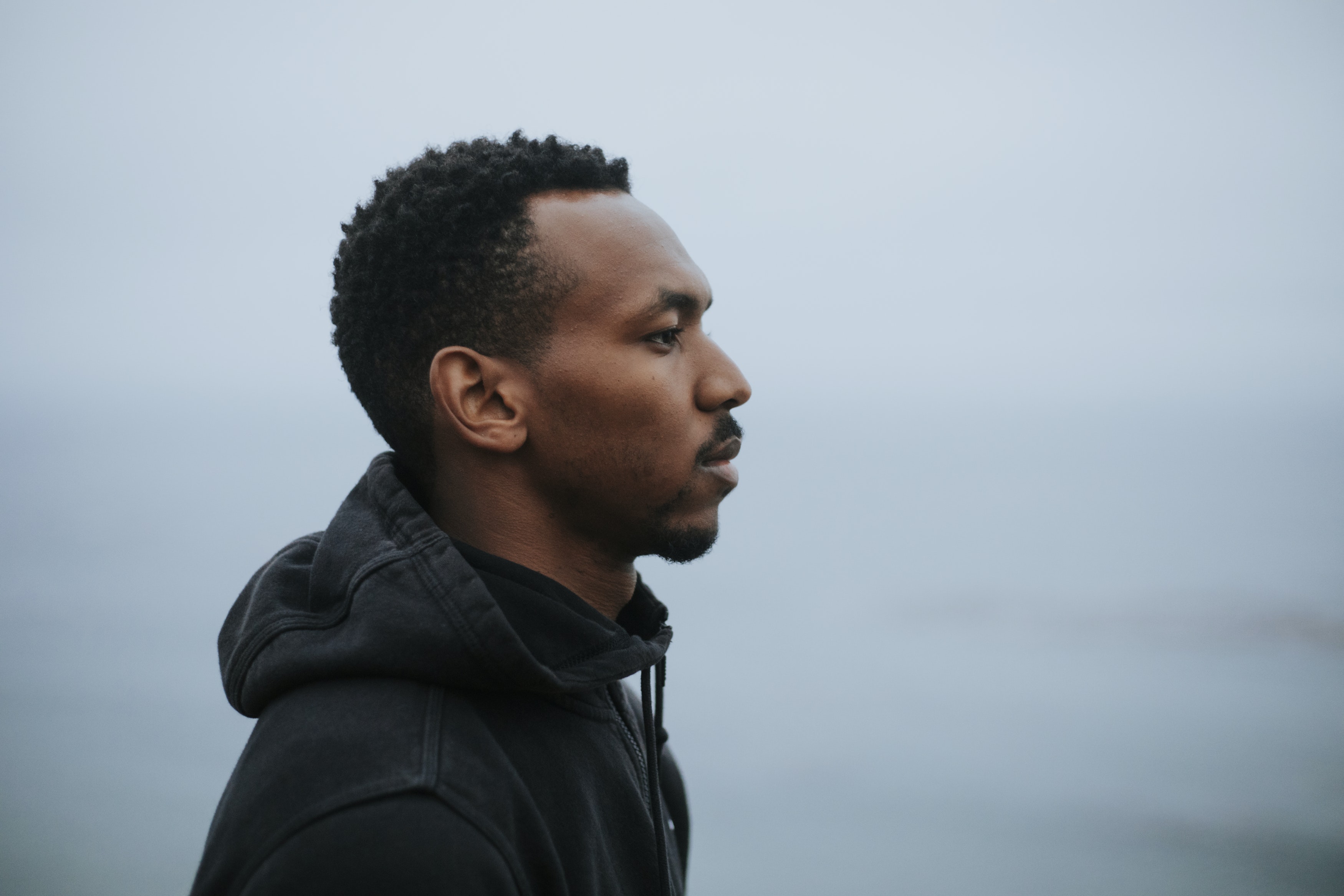 Want To Learn More About How Existential Therapy Works?
Definition Of This Approach And Its Impact On Modern Therapy
It's a branch of philosophy that concerns what it identifies as existential questions. These are questions about the meaning of life. Existential examples include:
Why do humans exist?
Why do I exist?
How shall I exist?
What choices are mine to make?
What do I value?
Who am I?
How can I contribute to my world?
Humanism Vs. Existentialism
Both Humanistic and Existential psychotherapy assumes that people want to live a better life. In Humanistic Psychology, the assumption is that we strive to be our best selves. In Existential Psychology, the assumption is that we strive to live meaningful lives through our existence. While these two concepts are similar and may lead to identical results, the idea and the psychotherapeutic approaches of them are different.
Existential Anxiety
When people start doubting that their lives have meaning, they experience existential anxiety. This may set them on a quest to search for a meaning that will satisfy their need to relate to the world in a way that makes sense to them.
We may also experience existential anxiety when the meaning we have made for our lives conflicts with our life circumstances. We may become stuck, feeling confused, powerless, and anxious. Existential psychotherapy's goal is to help you resolve these dilemmas in a way that is meaningful to you.
Therapeutic Applications
Existential psychotherapy takes a unique viewpoint that's based on the theory. Rather than looking at anxiety as an emotional problem that needs to be eliminated, existential therapists and the theory look at this anxiety as a signal that you're ready to make changes. As you explore the existential questions behind the anxiety, you gain wisdom and begin to understand your power, growing from the existential conversations and theory.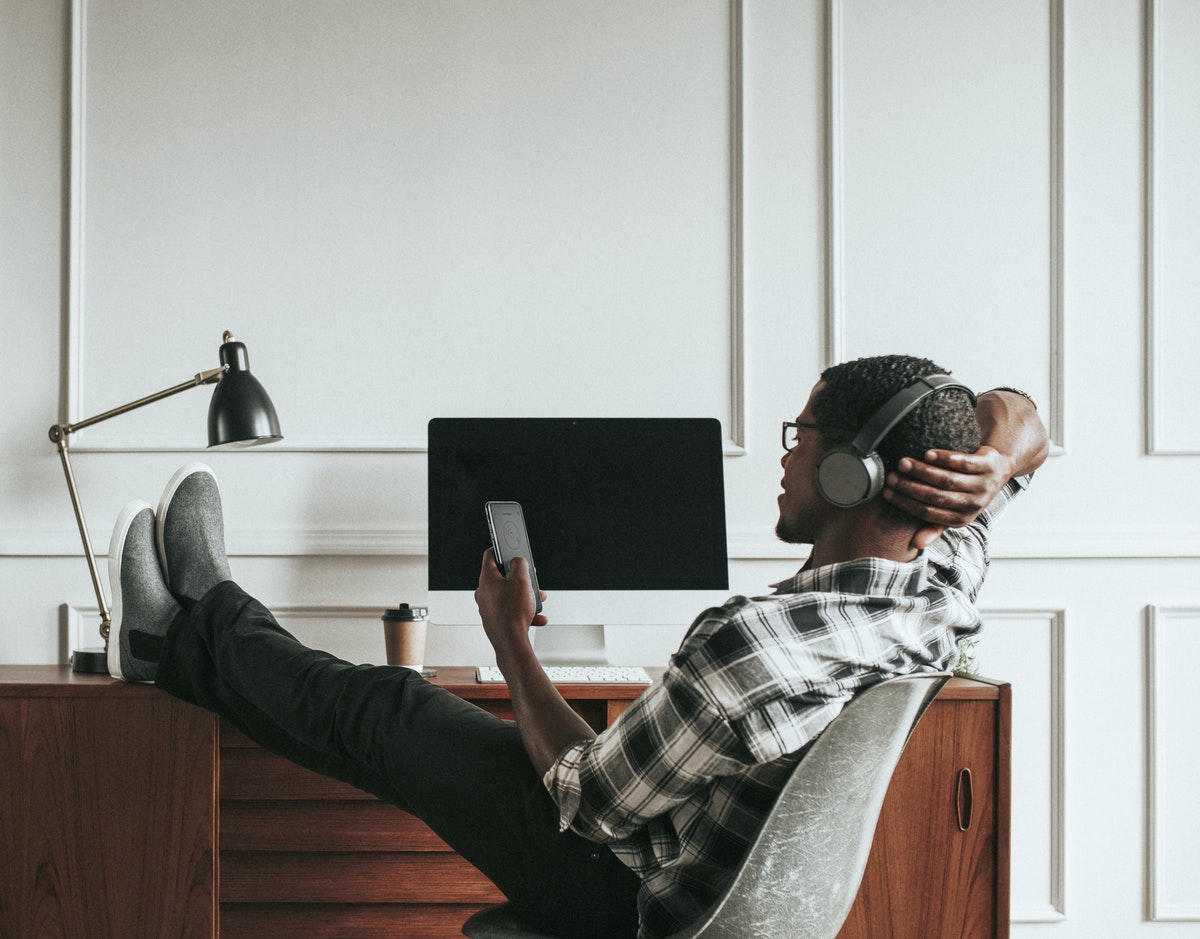 Personal Power
This theory recognizes the power of the individual to choose their actions. In existential therapy and theory, you can examine your situation more clearly, become more aware of your existential power in your situation, and begin to make the choices that are meaningful to you, based on your new existential awareness.
With the help of your existential therapist, you begin your quest to resolve the anxiety by realizing that you have a choice in everything. Typically, there are things in your situation that you can choose to change or not. However, even if you have no choice but to continue as you have been, you can still choose a different way to think about, feel about, and live with that situation.
Personal Identity
Personal identity is an important question in the existential approach. When you know who you are as a human, you can understand better what's right and wrong for you. Through introspection and talking with others, you can consider what the specific things are that make you uniquely you.
In existential therapy, your counselor can help guide you on this journey to self-understanding and self-acceptance with an existential focus. The first answers you might have to this question of identity may be physical attributes like the color of your hair, your height, and your age. Other answers that may come are your occupation, your marital status, and what town or city you live in. These answers may or may not have much meaning for you. If you continue to examine this question, you can go deeper to learn who you are more deeply on an existential level, including your abiding preferences, attitudes, thought processes, and ways of relating to others.
Personal Freedom
One of the most important jobs of an existential therapist is to help you understand that you are a free person and have the freedom to make your own choices. While this may seem like an obvious statement at first, we often fail to recognize the freedom in our situations. We tell ourselves, 'I can't choose', even when we do have a choice to make.
Want To Learn More About How Existential Therapy Works?
The beauty of knowing you have a choice is that when you decide, you feel more in control. Even if you still don't like the situation, you have chosen to stay in it, and you've understood why you are staying. You no longer feel powerless. Instead, knowing that it's your choice to be in the situation, you accept what comes more easily.
By the same token, when you choose to make a choice, it is you who have made it. If you don't like the way it turns out, there's no one else to be angry or upset with. You know why you made the choice you did, and you know that, given what you knew then, it was the right decision for you at the time. Now, all you need to do to relieve the anxiety that comes up from choosing something that turned out badly is to examine where you are now and make a new choice. So, existential therapy and theory is, in essence, a forward-thinking philosophy.
Some of the questions people often ask about existential theory are:
What is the existential theory in psychology?
What is existential theory and how is it used in therapy?
What are the key concepts in existential theory?
Who is the father of existential theory?
What is an example of existential?
What is humanistic and existential theory?
What is the goal of existentialism?
How do you practice existentialism?
What is the difference between existential and person centered therapy?
What are the positives of existentialism?
Choices Aren't Easy
Existential therapy and theory recognizes the difficulty of making important life choices. Therapists who use this existential approach accept that conflicting ideas are going to exist in almost every situation. Existential therapists help you find your way to accept life's basic paradoxes and conflicts as well. Also, existential therapists help you identify those tensions and decide how you can resolve them, either by taking a specific action or by changing the way you live with the situations, to make the most meaning in your life.
Another aspect of existential psychotherapy is the idea that you are an innately valuable person. Your ability to choose for yourself is crucial to living a meaningful life. Existential therapy can be practiced in many different ways, but one core idea that rarely varies is that the process is all about helping you learn what's meaningful to you and make choices based on that meaning. In other words, what is true for you is what matters most.
Differing Perspectives
When you talk to an existential therapist and examine this theory, you'll likely look at situations that cause anxiety from many different perspectives. At some points, you'll focus on what the situation is like for you as an individual. At other times, you might consider what it means in the larger scheme of things. By zooming out and in on your life, you can develop a more unified worldview that you can live with on an individual level.
Relating To Others
Another feature of existential therapy and theory is its assumption that being authentic helps us live in meaningful ways. After all, how can you do what's most important to you without revealing something about yourself? The existential therapist encourages you to be real with others as you grapple with your quest for meaning, beyond the theory of existentialism.
Existential philosophy may be a lonely pursuit at times, but at the heart of the approach is the idea that who we are and how we decide to live is partly based on how we relate to others. In existential therapy, you examine your relationships with others to find out what you might want to change those relationships. You may also work toward learning to communicate more effectively so others can also understand what matters most to you.
One way you can find meaning in your life is to find a way to contribute to the world around you. The truth is that you will contribute something, whether it's helpful or not. You can't live in the world without having some effect on it. The key for existentialists is to find ways to give to those around you the way you prefer to give, by doing the things that come from who you are as a person.
How To Find An Existential Therapist Near You
Finding an existential theory therapist locally may be easy if you live in a large city, although you may have to drive through traffic to reach an office. If you live in a less-populated area, there may not be such a therapist near you. Look at the therapist's website to see if they mention what type of therapy they practice and if it includes existential therapy or theory.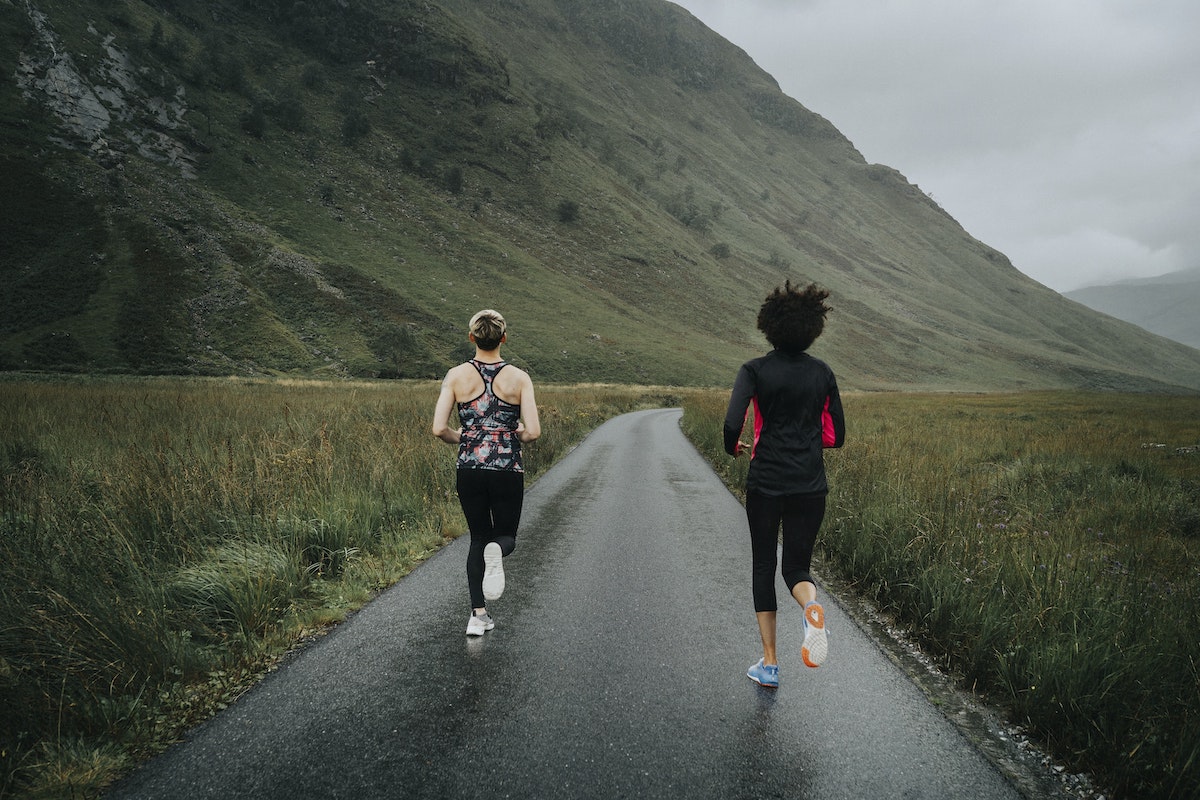 Online Therapy Option
Another option is to talk to an existential counselor online through the BetterHelp.com platform. You can choose from hundreds of therapists, many of whom are existential therapists or eclectic therapists who include existential concepts in their counseling. Counseling may not be the first thing that comes to your mind when looking at ways to live a meaningful life, but it can be a great resource. An article from The Humanistic Psychologist notes that existential therapists helped patients understand their life experiences and goals more deeply. Additionally, a study published in 2019 in the Journal of Education and Health Promotion found that women, in particular, experienced high levels of self-growth after existential therapy interventions. 90% of the participants reported experiencing better attitudes toward life than individuals who did not attend the sessions.
When you want to figure out who you are, what matters most to you, and how you want to live in the world, an existential therapist may offer the help you're looking for. Read below for some reviews of the BetterHelp therapists, from people experiencing different existential issues.
BetterHelp Therapist Reviews
"Kristen helps me to see my life and myself from a different perspective. I tell her about my experiences and she can hone into another side of the story that I couldn't get working things out on my own. And I had tried, for a very long time. As someone particularly skeptical of counseling in general, it has been refreshing to speak and work with someone who genuinely recognizes that I am seeking help but is reluctant to take it. Her patience and consistent inquiry have been the greatest asset for me and I appreciate my time with her."

"I came to Gary through BetterHelp in a time of crisis in my life, experiencing issues and problems I had never faced before. He listened to my story and understood what I was going through. With the advice he provided, he shed light on my situation and I felt a new lease of life, like the weight of the world had been lifted from my shoulders. I saw everything in a new light, from a new and better perspective and now I'm on a new path away from my troubles. I haven't looked back and that's all down to the help Gary provided me. I couldn't recommend him more if you're going through a tough moment in your life, thank you."

Final Thoughts: Existential Therapy
Existential Therapy is a therapy and theory modality based on the works of the Existentialists, answering life's big questions, such as "Who am I?" and "Why am I here?" Answering these questions, finding the meaning in your life, and discovering your motivations are an important part of Existential Therapy and can help with large-scale difficulties, such as addiction, depression, and anxiety. Exploring some of the most thought-provoking questions with the help of a qualified health professional, you can
find what gives you meaning
, who you are, and why you are here.
Frequently Asked Questions
What is the existential theory in psychology?
Existential psychology uses the theory of existentialism and applies it to challenges that are usually described in terms of mental health, especially anxiety, which existentialists may describe as existential distress.
What is existential theory and how is it used in therapy?
Existential psychotherapy is based on the idea in existential theory that people have a need to find meaning in their lives. Therefore, existential psychotherapy seeks to help people find that meaning through a range of interventions.
Existential therapists delve into questions about your meaning and purpose in life. They encourage you to make choices, reminding you that it is within your power to do so. Existential psychotherapy offers you ways to make the most of your existence and improve your mental health. The ways to do so are determined with the help of the existential therapist based on the reasons you find for existing.
Existential therapy focuses on several key tasks that you must complete or beliefs you must develop to increase self awareness and thrive within the human condition. Existential therapy aims to help you get psychological outcomes like:
Making self directed choices
Gaining self understanding
Accepting personal responsibility
Developing self motivation
Recognizing underlying factors that bring a need for change
Developing greater self respect
Realizing the natural limitations of human beings
Having life-enhancing experiences
Moving toward self determination
Working for personal growth
Taking responsibility for your own recovery
Existential psychotherapy is usually a one-to-one therapy, also called individual existential psychotherapy. However, the same concepts and modalities can be used in group therapy. It makes sense to use existential psychotherapy methods in group therapy. After all, a part of existentialism is learning to relate to others in authentic ways.
Group therapy gives people a chance to learn and practice authenticity in an environment where there is a therapist to guide the session.
In addition, because reducing anxiety can be a significant factor in substance abuse treatment, existential psychotherapy can be an excellent way to reduce existential anxiety and promote mental health and wellness for people with substance abuse. As people with substance abuse gain and express self respect, they work towards healthier outlooks that will help them recover from substance abuse.
Whether in the relational context of groups or in individual existential psychotherapy, existential concepts help people with substance abuse find reasons to complete substance abuse treatment and prepare to prevent substance abuse challenges once they leave treatment.
Existential analysis can also help you explore who you are and find your own identity. During the therapeutic encounter, you and your therapist can discuss and search for the meaning you find in your own existence and identity.
Who is the father of existential theory?
Soren Kierkegaard.
Kierkegaard summed up his existential theory with the words, "I exist; therefore, I think." This was a twist on the saying of Rene Descartes about human existence, which stated, "I think; therefore I am."
While Kierkegaard is often called the father of existential philosophy, Jean-Paul Sartre was just as famously tied to existential theory. The theory of existentialism Jean-Paul Sartre proposed said that existence comes before essence. To Sartre, this meant that we have to exist and choose how to act in order to gain our own meaning in life. Both of these existential philosophers were early contributors to existential therapies that came later.
Another notable figure in existentialism is Rollo May. May is said to be the father of American Existential Psychology. He began his publishing career with the 1950 doctoral thesis, The Meaning of Anxiety. This publication explored the existential concept that anxiety arises from a desire or need for change and new meaning in our own lives.
What's more, Rollo May further developed theories about human existence and treatments. These are now being used in existential psychotherapy as a common part of the therapeutic process learned by most therapists during mental health training for their profession.
What is an example of existential?
Existential means something that affirms your existence. An example is your identity and how it is affected by substance abuse.
Your identity may be in crisis, and in existential terms, you may be in need of a change in the way you see yourself. Suppose you have substance abuse. You might see yourself only as an addict. However, as you explore the nature of your being, you recognize that you are so much more than your substance abuse.
Perhaps you are a parent, a businessperson, someone with a hobby, or someone who enjoys nature. When you see all these parts of who you are, you can define yourself in a more positive way than by saying, "All I am is a person with substance abuse." This is essential to treatment, as knowing who you are outside of the substance use will give you a foundation for a substance-free life.
What is humanistic and existential theory?
Humanistic and existential theories can be used together to create a type of therapy that goes beyond symptoms to address the deeper meaning of life. Existential and humanistic theories address the humanistic psychology concept of providing a holistic experience suited to the human condition as you find and develop it.
Humanistic and existential ideas are both concerned with the overall human nature and each individual's personal meaning. Humanistic theories cover the worth of the individual person, while the existential side addresses the choices the individual makes to find and live their meaning.
Humanistic therapy looks for bigger issues behind mental health challenges, whereas the existential methods look for the distress caused by the need for change rather than seeing the problem as being related to mental health disorders.
Humanistic therapy actually can use many different philosophical ways of addressing mental health, from existentialism to gestalt therapy to postmodernism. In every case, humanistic therapy is concerned with what it means to be a human. In both the humanistic and the existential philosophies, therapists offer professional advice to help people find the self motivation to improve their lives.

What is the goal of existentialism?
The goal of existentialism is to develop greater self awareness and live a life filled with meaning.
What is the difference between existential and person-centered therapy?
Existential psychotherapy is different from person-centered therapy in that existential therapies are those that help people find meaning within human existence, while person-centered therapy refers more to the therapeutic relationship. In person-centered therapy, the therapeutic relationship is based on providing an atmosphere of trust and safety with respect for the client.
The client directs person-centered therapy, and the therapist follows their lead while providing insights, professional advice, and guidance on the path the client chooses. Existential psychotherapies do the same and also elicits insights from you so that you develop greater self awareness. The therapy session is all about you, your existence, your meaning, your choices, and your own personal self respect.
However, existential therapies and person-centered therapy can go together quite well. In a person-centered therapeutic process, the person receiving therapy may explore existential questions and gain all the same types of existential outcomes. Which outcomes those are may depend partly on the core question addressed.
While the framework of the therapy session is person-centered, the content it covers is existential. This combination increases understanding, awareness, and positive change in the safest possible way for your mental health.
While existential therapies sometimes happen over the course of months or years, other person-centered therapies are often brief therapies. Brief therapies get to the heart of the current problem rather than digging into the deeper underlying issues like meaning and identity.
By their very nature, existential sessions are ideally person-centered therapy. Since you are the one who chooses what to explore as well as the path you take, the therapy must be focused on you and your mental health. Certainly, you may receive professional advice during sessions, but it is based on what you decide that you want, need, and request.