Online Therapy Reviews: Are they Legit?
By Marie Miguel
Updated September 20, 2019
Mental health therapy services are now available online. Popular providers like Doctors on Demand and 7 Cups of Tea are providing online therapy services for mental health related conditions. Online therapy is oftentimes something people consider when they need help. After all, online counseling services are readily available. Mental health online counseling sessions are usually a fraction of the cost of in-office therapy sessions. But are online therapy services legit?
Check out these online therapy platform reviews that can help you decide if online therapy services are for you.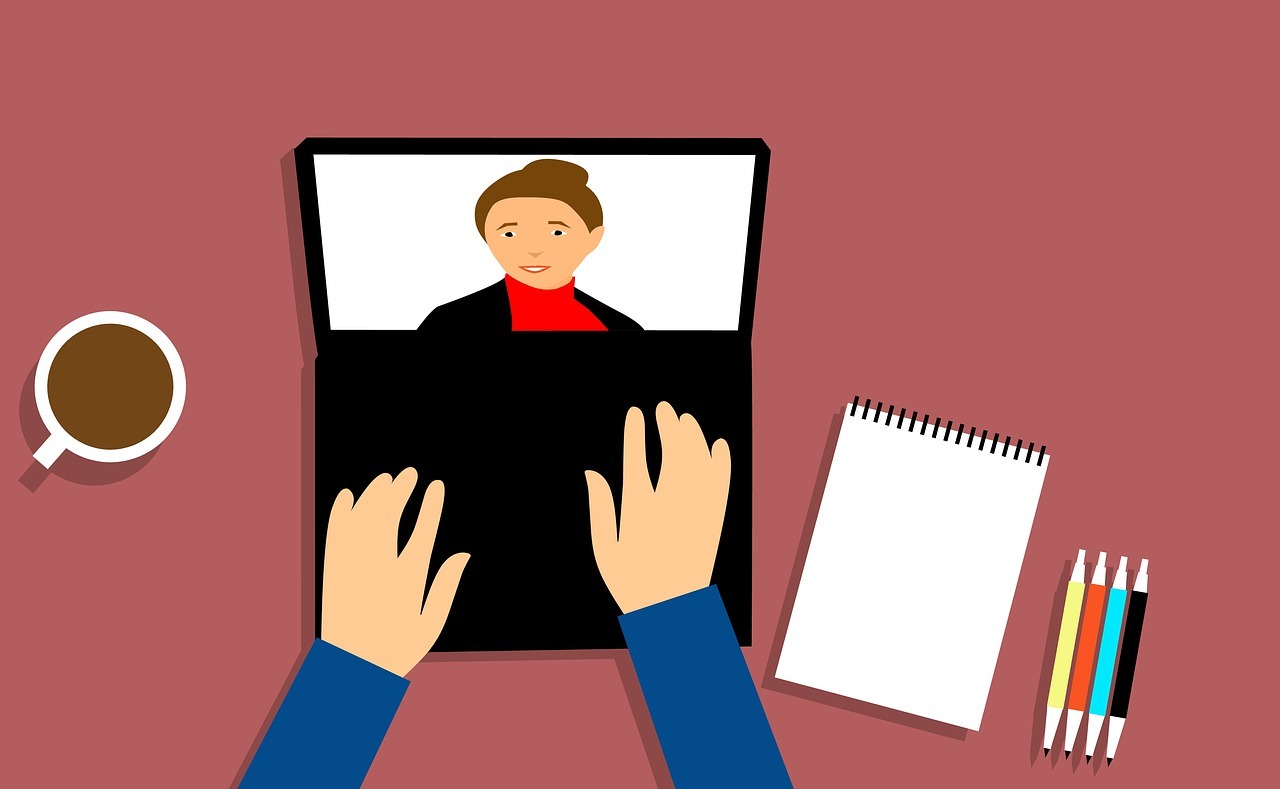 Source: pixabay.com
What is Online Therapy?
Online therapy, is mental health therapy where you attend therapy sessions with licensed and experienced therapists online. Therapy providers with hours of hands-on-experience are licensed to discuss mental health issues online. Online therapy sessions are conducted with fully licensed mental health professionals via text, video, phone chat sessions, and posting to confidential message boards. Therapy by text, online video and chat sessions now replace in-office therapy sessions with licensed psychologists.
Many e-counseling reviews say that getting therapy by text with licensed psychologists is incredibly convenient in some cases online therapy clients can even remain anonymous. In a world where we have a lot going on, getting professional online therapy to relieve depression, stress, and anxiety is becoming the solution to many people's mental health and relationship counseling problems.
But what can online therapy services counseling reviews tell you? Online counseling reviews explain how you can get the best online counseling help and marriage counseling services based on mobile apps user reviews. Many positive reviews of online therapy platforms are based on the fact that online counseling services are typically a fraction of the cost of in-office therapy services.
So yes, there is a lot to be learned from online counseling and online therapy services reviews. Online therapists provide therapy sessions for mental health related issues ranging from depression, anxiety, and other serious mental health conditions. While some online counseling providers are unable to prescribe medicine, they offer assistance for coping with real world issues by providing the best online therapy services accessible via a mobile app.
Online Therapy Comparison: Does it Hold up to Traditional Therapy?
So how does online therapy with a licensed and experienced mental health counselor compare to an in-office therapy session? Online therapy sessions are conducted via mobile app and a solid internet connection from a location where you feel comfortable chatting. During your online counseling sessions you'll have private discussions with a licensed and experienced therapist. Your confidential online counseling sessions will allow you to express concerns about your mental health issues via video and phone chat sessions with a HIPAA compliant mental health professional.
You do save money. Traditional therapy costs are oftentimes double what you'd be paying for online therapy. Online therapy also has packages in place that can be purchased and oftentimes, you're able to have unlimited communications with therapists.
The cost of online therapy services is typically less than in-office therapy with a licensed and experienced professional holding similar credentials. In some cases, you can find a therapist via your health insurance provider's behavioral health program. More health insurance providers are beginning to provide coverage for online mental health services as distance therapy services and online counseling become the norm.
Top online counseling and e-therapy reviews state that you actually get more communication and contact with your therapist when you participate in counseling sessions online. The best online therapy services provide unlimited online counseling options for therapists and clients chat multiple times a day or every day depending on your choice of plan. That means, that for those clients that need someone to talk to, they're there. They also are much cheaper than a regular counselor when you take that into consideration.
There are plans available that provide clients with components of unlimited access to their online therapy services. Popular therapy platforms like 7 Cups of Tea conduct anonymous online counseling services via free chat sessions. These free chat sessions relate to common mental health issues and teen counseling services .
Free counseling sessions act as a bridge for continuing to receive paid online therapy. More in-depth sessions are required for chronic and ongoing mental health issues. Mental illness related services are provided by licensed psychologists.
7 Cups online counseling service offers hope for parents interested in getting their child started with teen counseling services. Teen counseling is one of the 7 Cups areas of expertise. Therapy by text is one of the components of teen counseling that makes it easier for teens to communicate in a format they can easily understand.
Therapy with Convenience
Not properly attending to our mental health can begin to negatively affect people's lives over time. This is one of the primary reasons that licensed psychologists and other mental health professionals have joined forces in providing therapy online. Having access to online counseling sessions via chat and video eliminates a key component of driving to sessions with in-office therapy providers.
After hours of research, major insurance plans are recognizing the value of online counseling services like video therapy and chat sessions. This is especially true when services are provided by licensed and experienced mental health providers that are already HIPAA compliant.
The online counseling service offers life-changing results for people who live in rural areas with no access to HIPAA compliant therapists. These rural-based clients now have the option of resolving important life issues via live chat and video. Rural clients can participate in mental health counseling, online marriage counseling, and teen counseling services. Rural clients take away the peace of mind of knowing their online therapists are licensed to provide online counseling with the same level of quality as in-office therapy.
For many of us, we have busy lives, with work, our families, and the like all in place, it's no wonder we want something that's a little more convenient like online counseling services. Licensed and experienced therapists and clients often struggle with meeting up in a way that's effective, online counseling services via chat, video, and text with HIPAA compliant therapists bridge this gap.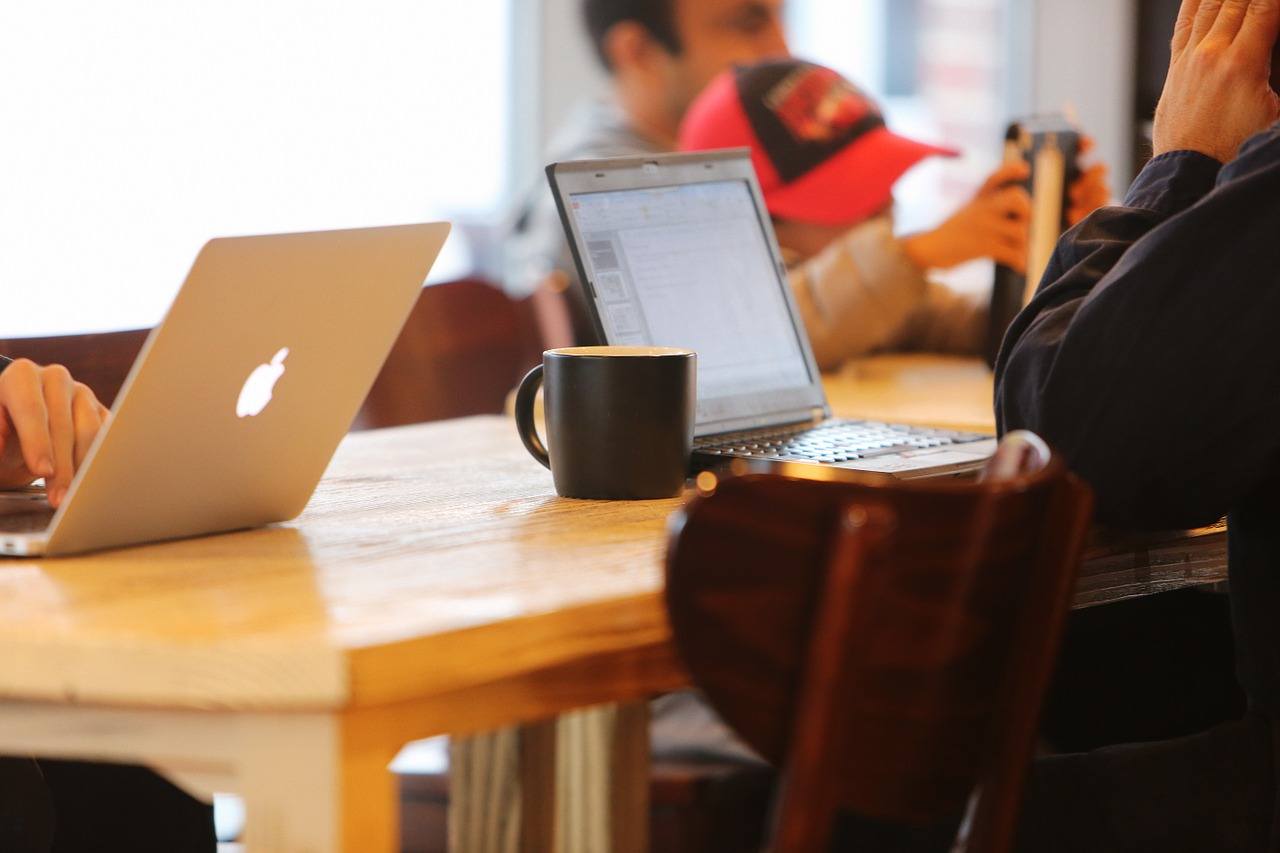 Source: pixabay.com
Online therapists and other online counseling providers are licensed to provide the same mental health related standard of care as their offline counterparts. Attending online counseling sessions via chat, video, and text makes it easier for clients and licensed and experienced therapists to connect.
When you choose online counseling sessions, you don't need to worry about schedule changes, how to change therapists if things don't work out or long commutes. While you do need to set time aside for your online counseling sessions that include video chat therapy, text therapy is an online counseling service that doesn't always require an appointment.
Better Self-Expression
Many people find it easier to communicate their real feelings via text. The great news is that today's online counseling sessions can be conducted in this comfortable and familiar format. This is especially great news for clients who participate in teen counseling or marriage counseling sessions where face-to-face contact can feel intimidating. The best online counseling sessions are often held via text, phone, and message boards.
One other aspect that e-counseling reviews discuss, is the fact that self-expression is much more possible through text. That might sound ironic, but many people struggle with saying what they want. With text, you can mull over and think about what you want to say, before you say it.
People who provide online therapy service counseling reviews say that they like talking to their couples counseling and marriage counseling therapist via text. Clients can choose to bypass chat, video, or phone sessions to avoid feeling like they have to be put on the spot. Using text therapy prevents clients from providing knee-jerk responses during online marriage counseling sessions.
That's the draw of online therapy, the fact that you can say what you need to say, when you need to say it, and it doesn't burden anyone else.The best online therapy services provide a variety of options for receiving HIPAA online counseling services that include a mix of phone, chat, and video options.
The Top Online Therapy Companies out there
So which couples therapy and other online therapy services are in the running for America's top online therapy service? Read below to learn about a few of online therapy service platforms, where therapists are licensed to provide HIPPA compliant online therapy via chat, video, and text - and why they're so effective.
BetterHelp - considered the best one out there, BetterHelp therapists are licensed and the platform offers unlimited sessions with licensed and insured therapists who have the ability to bill insurance companies for service (in some cases.) You can do therapy sessions by phone, chats, video and text messaging. All of the therapists are HIPAA compliant, and there is even a handy mobile app. For the price you're paying, it will save you some serious money.

Regain: These relationship counseling therapists are licensed to provide relationship counseling services, and also offers therapy via phone, chat, video, and messaging. There is even a forum to talk to others. It's the same price as BetterHelp and all the therapists are licensed in disciplines related to marriage, couples, and relationship counseling.

TalkSpace: this is another one of the top online therapy companies that you can utilize. All Talkspace therapists are licensed and are required to complete a background check to provide therapy on the platform. They offer therapy via video, text, and audios, and it is HIPAA compliant. They are BetterHelp's main contender, but they are a little pricier than BetterHelp, hence why others choose the latter.

Breakthrough: Finally, we have Breakthrough, which offer video and chat sessions. You will need to schedule appointments with this one, but they are HIPAA-compliant. They also are about double the price of BetterHelp, so keep that in mind when you're choosing one
All of these companies score minimally an 8.4 out of 10 in reviews, and currently, BetterHelp is the top online service for phone chat , text messaging, and video chat providers. They offer online therapy right at your fingertips, and you won't regret choosing them. They have many counselors, so when you're choosing someone to work with, they have many options for whatever issues you have.
The Effectiveness of Online Therapy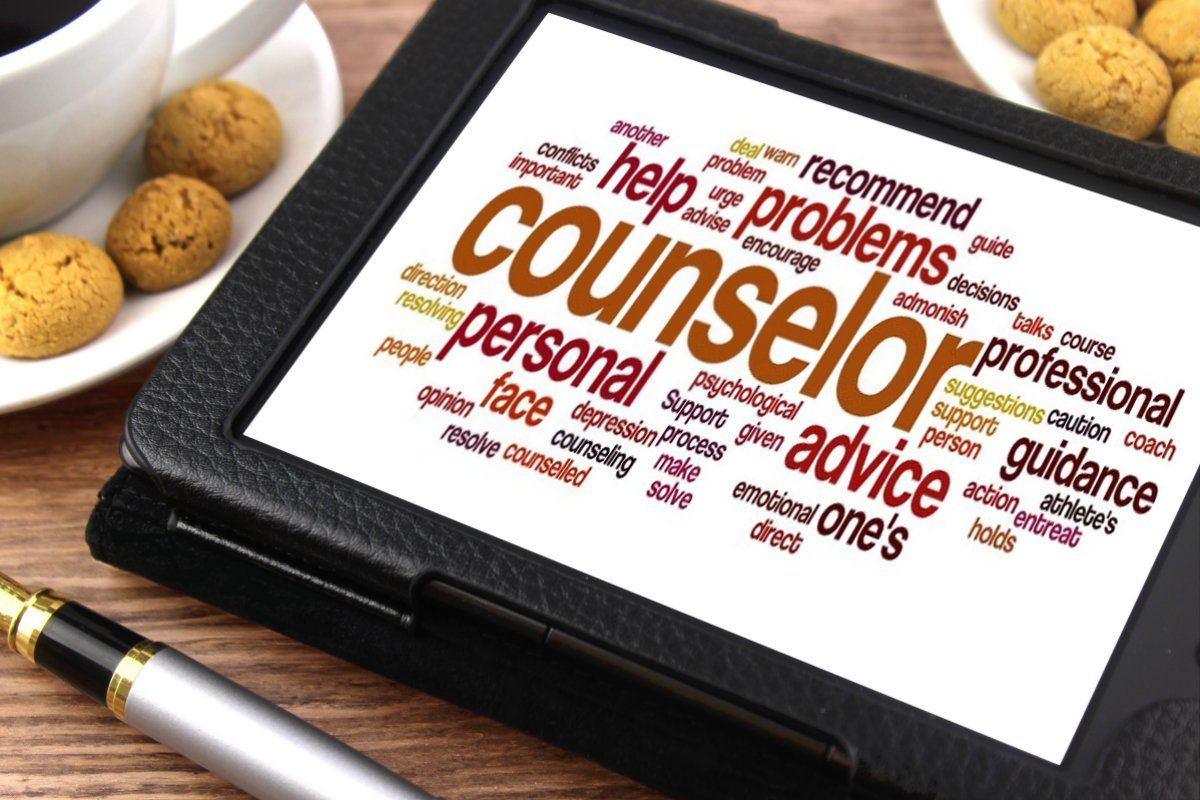 Source: thebluediamondgallery.com
How effective is online therapy? It is quite effective, and there are many studies that are being done these days on different disorders, and therapy options such as cognitive behavioral therapy or talk therapy is very effective in the online therapy realm. It's just as good over a video feed, or even just over the phone for many with mental health conditions that are mild. You can engage in sessions, where the counselor will talk to you, and get you the awareness that you need. From here, you can learn to respond to challenging situations.
Treating OCD
Obsessive-compulsive disorder is also treated effectively over an online service. Online therapy effectiveness is growing, and veterans who do experience PTSD do respond well to videoconferencing that online therapy utilized.
Eating Disorders
Many e therapy reviews have even found that it can tackle problems such as eating disorders. Teletherapy is becoming more and more prevalent, and many are looking to this in order to stop disordered eating, whether it be bulimia nervosa or something else.
Limited in Use
It is growing, but there are a few mental health conditions that are better handled in an in-person manner. Plus, severe cases may better from an in-person experience, but that is up to debate due to the fact that oftentimes, the lack of contact between the person during the week may affect the person's actions at hand.
There is also the fact that those who prefer more hands-on experiences for therapy may not benefit from online therapy. Exposure therapy to get over phobias for example, may not be ideal online, but offline it would be better, since the counselor is there with the person, helping them through treatment.
So, at the end of the day yes, online therapy is incredibly effective, and it can be incredibly helpful for those who are struggling to overcome certain issues. But, for the more severe cases, this may not be ideal. And, if you require a more hands-on type of therapy, an in-person experience might benefit you more.
Any Downsides?
There can be a few downsides and some e-therapy reviews have pointed out a few of these blunders.
You may need that in-person interaction, and sometimes, you can't communicate what you want to say through messages, but instead need the body language to help with this.

It isn't good for severe mental health issues, especially those that make them a danger to others in a way where a therapist can't step in.

The therapist won't be able to step in, so if a majorly depressive person does have an episode, they might not be able to help.

Art therapy, drama therapy, EDMR, music, and play therapy are nearly impossible in the online therapy route.

There is the chance your counselor may not be ideal for you. This does happen, and if it doesn't work out, you can always switch, but overall, it's just a hassle.

Every time you switch, you'll have to go through the awkward first experience of getting to know the person and getting that communication in place.
While yes, online therapy is a wonderful option for some people, for some types of therapy, it's not ideal, so make sure that you understand that.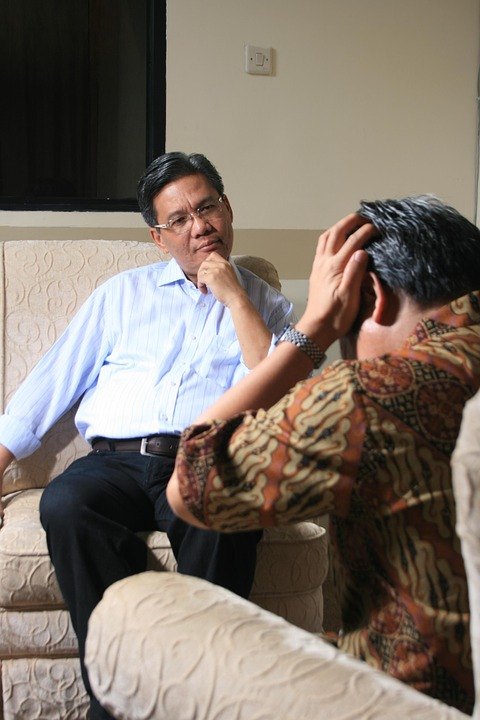 Source: en.wikipedia.org
Conclusion
Online therapy is here to stay, and it is wonderful for those who want to see a therapist for issues, but also don't want to spend the time, or the money sitting in an office with someone. With many online therapy companies trying to accept more insurance, it's proof that it is growing in numbers.
If you've considered online therapy in the past, but weren't sure, hopefully this post helped you figure out the solution. There's a number of benefits here, you just need to figure out for yourself whether or not online therapy is the way to go.
---
Previous Article
Regain Reviews: Is This App Right For You?
---
Next Article
Breakthrough Review: Does It Hold Up?
---
The information on this page is not intended to be a substitution for diagnosis, treatment, or informed professional advice. You should not take any action or avoid taking any action without consulting with a qualified mental health professional. For more information, please read our
terms of use.