7 Cups Of Tea Review: Should You Use It?
By: Marie Miguel
Updated March 24, 2021
Medically Reviewed By: Stephanie Beebe, MSW, LISW-S
7 cups of tea is an online mental health service that allows members and guests to connect with listeners who are trained to help with mental health issues that are plaguing them. Whether it be jobs, finances, or even just your own mental health and wellness, seven cups of tea is a service that lets you talk with professionals and participate in online therapy. The goal of online therapy is to help you figure out how to tackle the daily issues you have going on, or growing concerns about your mental health that are making it hard for you.
The purpose of 7 Cups of Tea is to give completely free teen safety and support advice related to the everyday life experience of today's teens. 7 Cups of Tea provides everyday life advice for teens for experiences offline and online using social media. This highly recommended service provides teens with access to a listener on 7 cups via community chat rooms.
Online chat rooms provide a place where teens on the site can chat with a volunteer listener and get listener support for issues related to anxiety, depression, and teen safety. 7 Cups of Tea is a great place where members and listeners can connect via community forums and text chat. When you become a member of the online support community, you can speak with a trained teen listener via live chat in online community chat rooms.
7 Cups of Tea trained listeners give advice and provide options for learning about options for finding an online therapist via online therapy support. Members learn about their options and get referrals for online therapy via live chat in community chat rooms. Additionally, users have the option to find a therapist for private counseling sessions to avoid feeling like they're talking to strangers about their personal issues.
It's easy to continue your growth path using the extremely supportive services of 7 Cups of Tea volunteer listeners and chat rooms. 7 Cups of Tea has helped over 25 million people find someone to talk to via their online chat rooms. You'll learn about the online mental health support services available to you by speaking with a trained listener on 7 cups in the online community chat rooms.
Members feel confident knowing that when they receive a recommendation for online therapy, all of the therapists are trained. Trained listeners provide their honest opinion and confidential advice for easing the symptoms of mental health-related conditions like depression, anxiety, stress, and online therapy via informational chat rooms.
The support chat sessions with a licensed therapist at 7 Cups of Tea online teach active listening, boundaries, diversity, work stress, self-harm, even bullying via the use of community-based chat rooms. Free listeners are trained in helping those find solutions to everyday life issues that contribute to depression, anxiety, and stress using holistic therapy techniques like mindfulness meditation to resolve sleep issues.
The live chat features on 7 Cups of Tea provide options for one-on-one sessions with free listeners or you can interact with other members via live chat in community chatrooms. Chat Rooms that are one-on-one are a bit more personal, and listeners literally are trained to listen. You can learn more about coping strategies like using mindfulness meditation - even if you don't have an account on the platform.
7 Cups of Tea offers a 3-Day free trial when you create an online account using your email address and provide a recurring payment method. Speak one-on-one with volunteer listeners via chat rooms and get the feel of what an online therapy session is like. Volunteer listeners help you make the most of your 3-Day free trial and prepare you to take the next steps required to begin online therapy.
Taking advantage of the free trial is a great way to verify the information you learned from 7 cups of Tea reviews. To get started with your free trial and learn more about your options for online therapy - just add your bank account or other recurring payment methods. The purpose of providing your bank account information and registering for your free trial is to prevent the creation of fake profiles on the platform.
The other chat rooms are both community and support rooms. The support room is for those who are curious about seven cups of tea and questions about it in general, but the listener community room is more like a forum, where you can talk to others, it allows for people to bounce off ideas and information to one another, short of contact information.
The Listeners
With 7cupsoftea, you have listeners. There are a few requirements for them, and their purpose, is to listen. Listening is a skill that not enough people have. Have you ever felt like you weren't being listened to, that your problems would go in one person's ear, and then out the other?
Well, 7cupsoftea is here to help with that. The listeners here are all verified and trained to listen to those who are struggling with anything from difficulties in school, to even self-harm and work stress. The listeners offer you a place for you to listen.
Every person who listens to another on this site can review the listener there, and after over 50 chats and a least one review being positive, you can get verified, and if the requirements are met, they can then be a high-quality listener. There is also another team of verifiers that puts you at a higher level that is more like an online therapy session than the others that's done over a period of over 100 chats with people.
Some listeners are there to just listen, which has the benefit of allowing you to talk about your issues. Others are mentors in a sense, where they offer advice. You'll learn the difference during your free trial.
Of course, it's based on what you personally want out of it. Do you want advice for concerns and issues, or do you just want to vent? This is a big factor in the type of listener you get. In this 7 cups of tea review, in general, most of the listeners are decent, and attentive as well. Of course, if you're not a good listener it will affect the score, hence why it's important to look at the reviews of listeners.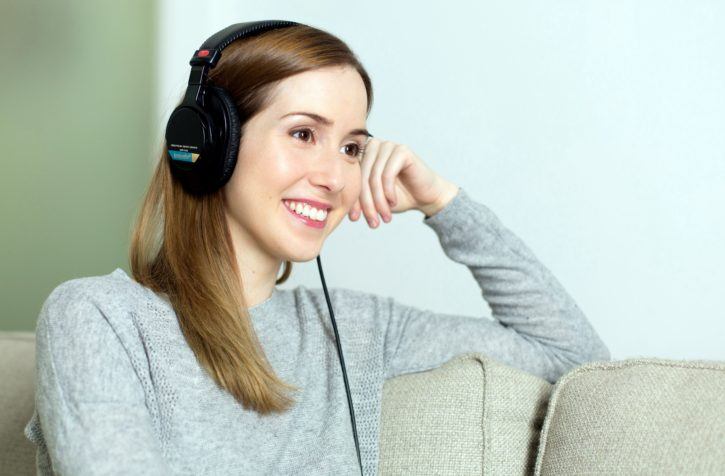 Source: pixnio.com
7 Cups of Tea


The Cost for the 7 cups online therapy experience?
7 cups does qualify as affordable online therapy, but how much does 7 cups of tea online therapy cost? It used to be free, and most of the features that are available are free. Based on 7 Cups of Tea reviews, the only service currently with fees is the unlimited access to professional listeners, so what that means is, if you just need someone to talk to really quick, or if you need someone that's right there, ready to help, it won't cost all that much. You can test drive the platform and learn more during your free trial.
However, the 7 cups of tea costs for someone who wants unlimited help and online therapy is $150 dollars per month. Still, that's unlimited help, and that means you're getting someone right there, ready to help you. Of course, you can try this out for free for three days as a free trial, and this is definitely a nice way to try it.
So yes, 7 cups is here to help you, and it offers you a chance to talk to someone on an anonymous level to make it easier.
The Positives
Now, 7 cups of tea are all available online, and you can either be transparent or anonymous, which is great for those who don't want to come forward about their problems.
The unlimited therapy is a wonderful option as well. It allows for you to have someone who is always on the chat, ready to help you. In these private chats, you can get someone that you can be a little more personal with.
The listeners on 7 cups of tea are rated, which means you can look at how they listen, how helpful they are, the amount of empathy they have, their response time, and their professionalism. This is a good way to help you find the right person for you.
There is also the community group chat on 7 cups that you can use, which is essentially a forum that allows for you to connect with others. This can be a wonderful option if you have an issue, you'd like to talk to others about.
If you are looking for assessments to help you find out more data, you can also look at the wellness assessment, which lets you know about yourself, so you can figure out what's going on, and understand yourself better.
7 cups of tea is a great way to figure out your problems on a personal level.
These listeners on 7 cups are here to help you, which is wonderful because in this day and age, finding someone who will listen can be hard.
Additionally, 7 cups is one of the many telehealth options that are out there. Many people are looking into telehealth these days, and 7 cups is a wonderful option.
The Downsides
The main downside is that while the listeners are trained and tested, they are not necessarily professionals, so you might be getting someone who doesn't have the best experience. But then again, some of the people who do have a degree aren't the best counselors, so it does work itself out.
For severe issues, there are other online counseling services, which might be better. They also aren't supposed to give too much advice either, so if you need an in-depth plan, other online counseling might be better for you.
But, it's free, it has people who will listen, and you'll realize that it doesn't require a college degree to listen to a person's problems, so there's very little harm in this. It's a wonderful option for those who need it.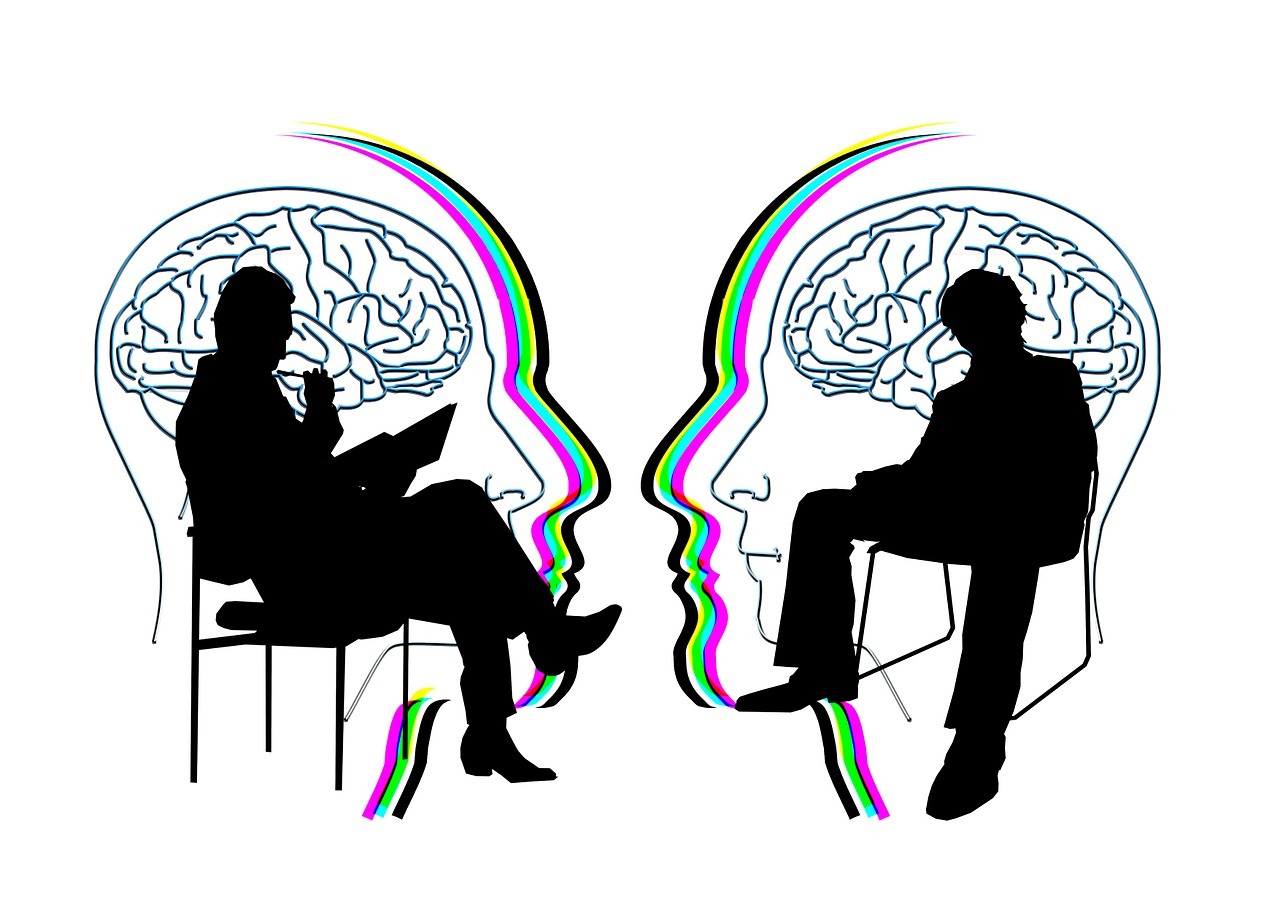 Source: needpix.com
Counseling offered
In this 7cupsoftea review, I do say this is a wonderful service, and I will agree that 7cupsoftea is a good option to have if you just need someone to listen and help you out. Active listening is wonderful, and most of the counselors there are good for listening to the problems others have. If you need an ear, or if you just want to vent about concerns to an unbiased source, this is a good option, and 7cups could be the answer you're looking for in terms of basic online counseling, since it doesn't require much to start with, and it is a good way to help you with problems.
Frequently Asked Questions (FAQs)
Yes! 7 Cups is a confidential emotional and mental health support service that provides private chat sessions with trained listeners online. Any information shared between you and your trained listener on 7 cups or therapist is considered as confidential.
Online chat sessions with trained listeners are free on 7 cups. If you want to continue on to speak with a licensed therapist on 7 cups beyond your free listening sessions, there is a monthly fee that starts at $40.00 - $70.00 per week. The average monthly cost of 7 Cups of Tea online therapy services with a licensed therapist is $150.00/month.
How do I delete my 7 Cups account?
You may cancel your 7 Cups account at any time by visiting your profile page on 7 cups and selecting the option to deactivate your account. Visit the 7 Cups Help Center for additional account support options and frequently asked questions section on 7 cups.
How much does online therapy cost?
The average cost of in-office therapy in the United States can start at as much as $200.00/hour. Leading online therapy platforms like 7 Cups offer therapy services with licensed providers starting at just $40.00/week (paid monthly on 7 cups).
7 Cups was founded by the spouse of a licensed counselor who realized the value of having trained listener support for dealing with everyday issues. With this concept in mind, the idea of limited free support options for members of the community was brought to life through 7 cups.
Is there a free online therapist?
There are some options for getting free psychotherapy sessions with a therapist online. Professional listener sites like 7 Cups of Tea provide members with access to trained listeners 24-hours a day. You can also take advantage of the 3-day free trial at 7 Cups to speak with a licensed therapy provider. During your free trial, you'll have access to the full spectrum of therapy services 7 Cups offers.
Does insurance cover therapy?
There have been many changes in insurance coverage requirements under the Mental Health Parity Act that requires large employers (with more than 50 employees) to provide equal access to medical and mental health care services. Check with your insurance provider to learn if online psychotherapy services are covered under your behavioral health plan.
How often should you see a therapist?
Your therapist will work with you to develop a treatment plan that is customized to your specific needs. For example, people with more severe issues like major depressive disorder or bipolar disorder will likely require more sessions than someone with less severe symptoms. The amount of sessions will be determined by you, your therapists, and other members of your treatment team.

Therapy Is Personal
Therapy is a personal experience, and not everyone will go into it seeking the same things. But, keeping these nine things in mind can ensure that you will get the most out of online therapy, regardless of what your specific goals are.
If you're still wondering if therapy is right for you, and how much therapy costs, please contact us at
contact@betterhelp.com
. BetterHelp specializes in online therapy to help address all types of mental health concerns. If you're interested in individual therapy, please reach out to
contact@betterhelp.com
.
---
Previous Article
Breakthrough Review: Does It Hold Up?
---
Next Article
Choosing A Therapist Outside Your Insurance Plan
---
The information on this page is not intended to be a substitution for diagnosis, treatment, or informed professional advice. You should not take any action or avoid taking any action without consulting with a qualified mental health professional. For more information, please read our
terms of use.