Looking for an out-of-network therapist? Many seek in-network therapists to ensure services are covered, but there are reasons why you may look outside your plan.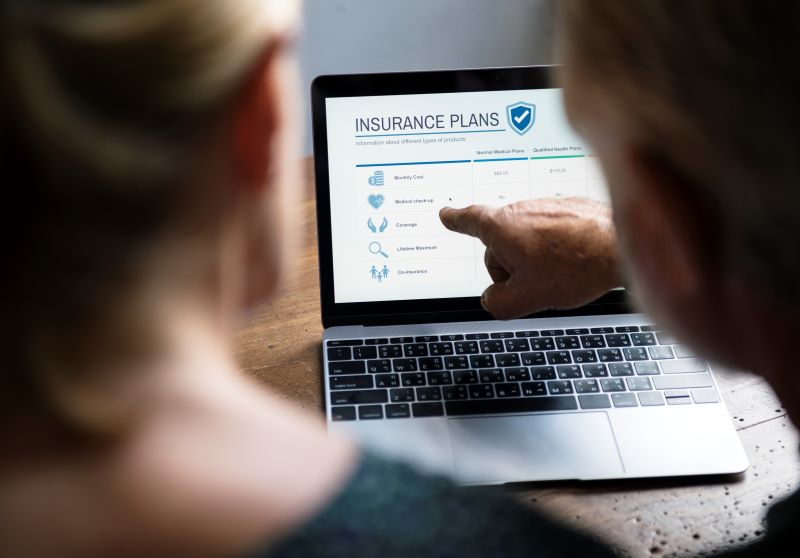 Have Questions About Choosing An Out Of Network Therapist?
Source: rawpixel.com
But if your current health care provider changes their list of accepted plans, or your insurance was changed to a different company, your next option is to work with an out-of-network provider. Some dread this scenario. But in many cases, it can provide the support you need. Plus, there could be hidden benefits you'd want to know about. Here are a few things to keep in mind when considering therapist options outside of your insurance coverage.
What It Means When A Therapist Is Out-Of-Network
When a therapist is out-of-network, they do not have a contract rate with your health insurance provider. An in-network therapist has negotiated what they will earn through your insurance. It costs patients more to use services out-of-network but costs insurance companies less when you use their in-network professionals. A doctor or specialist may choose to be an out-of-network provider because they did not approve a contract arrangement with the insurance company. Or they experience a lack of reimbursement for services because the provider may pay less than the full cost.
You may be required to submit a claim to your insurance for out-of-network benefits if your insurance falls under this category. You may also qualify to pay for services via cash, but with discount rates, if they apply. Paying the full amount in cash isn't required, but this is an option if you choose to receive services without filing an insurance claim. Some may provide a special rate or bundle offers to make it easier to pay.
Check Your Policy For Out-Of-Network Benefits
Are you familiar with out-of-network benefits? Do you know if your health insurance company has this as part of your policy options? The information about these benefits is part of the summary details for members of your health insurance policy. Your insurance company website may have details about this if they offer it. If in doubt, contact the insurance company directly and ask. You'll want to know if there are any details about coverage for mental health services and learn these options. Here are some other suggestions you may want to ask your insurance company related to out-of-network therapist options:
Is the out-of-network deductible the same amount as the in-network deductible for mental health specialists?
Has the deductible been met yet?
What is the coinsurance for outpatient mental health services?
Do you qualify for reimbursement of out-of-network fees? How are requests for reimbursement made?
Is a referral required to see an out-of-network specialist?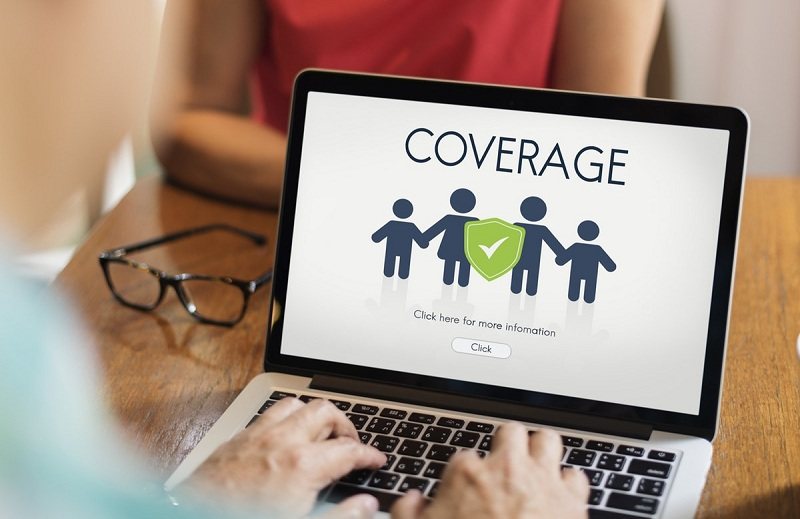 Source: rawpixel.com
Some companies will mail you a check reimbursing you for services, but you pay services with a therapist at the time of your therapy session.
Why People Choose To Pay Out-Of-Pocket
Some insurance companies cover specific services and sessions, or they cover a certain number within a calendar year. Some people may decide not to work with an insurance company because they are working with a mental health specialist. Usually, a diagnosis is necessary to give a referral, and the insurance company needs that authorization to issue payment reimbursement. Privacy is another concern. The information reviewed at each session stays private, and in most cases, so does billing and financial records. Plus, you may be required to pay out-of-pocket anyway if you need to meet a deductible before the insurance coverage kicks in.
Learn About Potential Costs And Payment Terms
It is essential to check your health insurance policy to learn what is covered and what is not when considering out-of-network coverage. If your doctor refers you to a specialist, you should check to see if they are in-network or out-of-network. Avoid assuming that they are automatically in-network. Research to learn how much you'll pay for services. Sometimes the cost is estimated before services, and you may learn from checking your policy what you'll be responsible for paying. An added deductible may be included.
Check payment terms of the therapist you'll be working with beforehand to learn if you need to pay in full, finance, or make flexible payments. Something else to consider is whether the therapist files a claim with your insurance as an out-of-network provider for you. Some may do so, but you can ask them. If not, you may need to fill out a form and file the claim yourself.
How To Compare Therapists
Choosing a therapist will depend on a few factors. You need to know which is best based on your needs. There are therapists skilled and trained to provide support for different areas of mental health. Some diagnose conditions while others offer various treatment options. Here are a few things to keep in mind as you compare mental health specialists:
Review their educational background, credentials, licensing, and training.
Learn what they specialize in (depression, substance abuse, etc.) and their approaches to treatment.
Know the type of therapist you want to see (psychiatrist, licensed counselor, psychotherapist, etc.).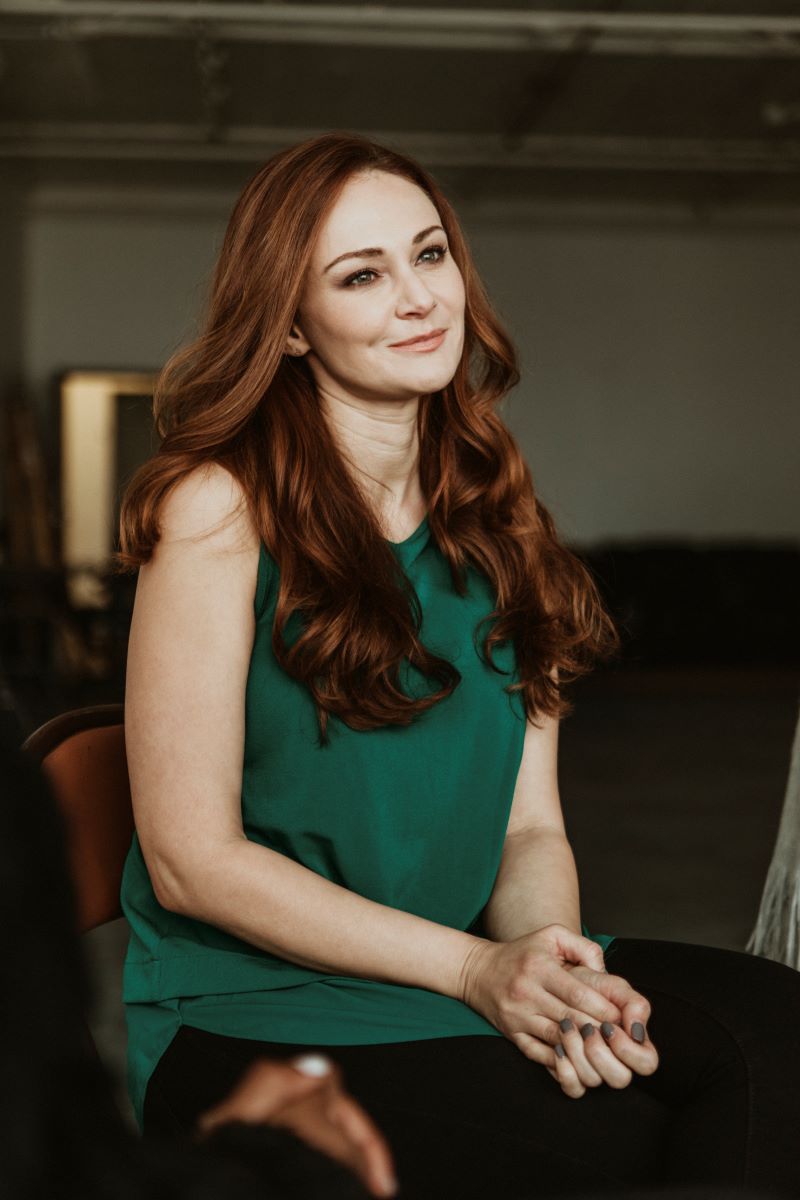 Have Questions About Choosing An Out Of Network Therapist?
Source: rawpixel.com
Think about personal concerns you're dealing with and look for a therapist that specializes in that area such as a family therapist for marital issues, or a psychologist for eating disorders.
Consider if counseling, medication, or both are needed or if you are already receiving either option. If medication is something you're considering for symptoms, you'll need to work with someone who is licensed to prescribe them. You may need a second specialist who specializes in counseling.
Review your health insurance policy regarding mental health services. While you may get a list of in-network specialists to check, learn about their out-of-network process ahead of time.
It is recommended to connect with more than one therapist before making a decision. Get leads to potential therapists to compare by getting a referral from your doctor, a recommendation from family or friends, your local mental health organization association, or online therapist directories via local professional search.
Questions To Ask Potential Therapists
Gain confidence in your therapist by asking questions. A wide range of therapists is available, providing in-depth support to people every day. People are encouraged to ask questions to learn more about the therapy process and promote a good relationship between each party. Help yourself get more comfortable with the concept of working with a therapist by making a list of questions to help you break the ice. Here are ideal questions to consider:
What experience do you have treating depression, anxiety, or other related disorders?
Do you provide treatment for children, adults, or both?
What are my options if I don't feel better within a specified timeframe?
Can you describe your approach and treatment options?
How can you help me cope with my problem?
Using Online Sources For Encouragement & Guidance
Many seeking leads for professional help locally may start their search online. Using online directories for ideas on where to obtain online therapy, mental health advice, or places where you can share your views and opinions such as online support groups and forums, may provide additional insight on where to find a therapist. Online forums and social media groups are useful places to learn about personal experiences working with out-of-network specialists and the process after services. You may get a recommendation or learn from others that share the same health insurance provider what to expect. Get more ideas on what questions to ask and learn what others did to ensure they had a good session with their professional.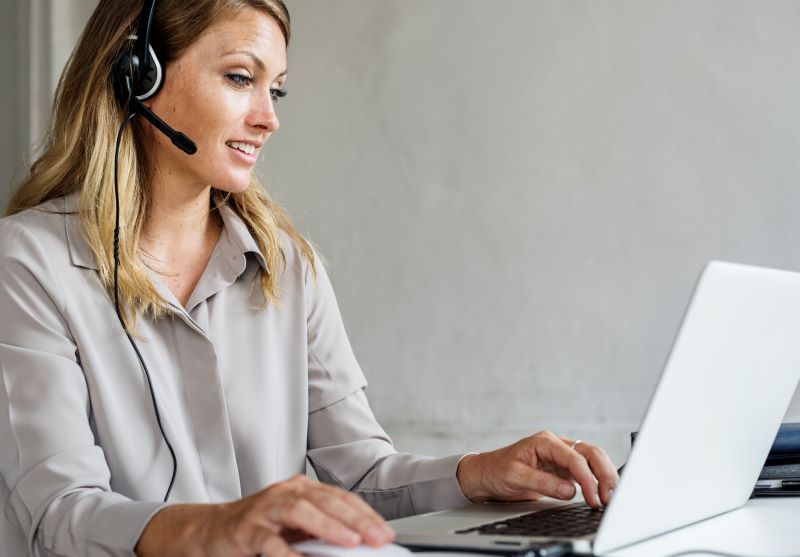 Source: rawpixel.com
Finding An Out-Of-Network Therapist
Choosing to talk with a therapist about your situation is a big step in helping yourself feel better. It is common to be nervous about sharing your feelings with someone new. Taking time to prepare yourself in advance may make it easier for you to make informed decisions about who to talk to so you can see progress. Researching to learn about therapists ensures you find a compatible option to build a working relationship toward healing and recovery. Some choose not to work with an out-of-network provider because they think they can't afford additional costs. While cost may be a factor in choosing, you may be surprised at how specialists are willing to work out financial arrangements so you can get the help you need.
Your situation will help you determine the best option. You may be responsible for added costs, but sometimes it is advised to work with an out-of-network provider. Situations such as moving, traveling, or seeking specialized care are common reasons for finding an out-of-network provider. Review the listing directory provided by your insurance company to see if the provider is in-network. If they don't appear on the list, they are out-of-network. Talk with your insurance provider to learn the billing process. While some policies cover out-of-network services, you could end up paying what is left of what wasn't included. It helps to know this before choosing a provider, so you know what to expect after receiving services.
If you are struggling to pay for therapy to treat your mental illness, online therapy might be your best bet. It is accessible and affordable. Online counseling platforms are known to provide the most affordable out-of-network treatment options. Despite this, scientists also widely believe they deliver the same results as in-person therapy.
If you are living with mental illness and your insurance provider does not cover any therapists in your area, online counseling could be right for you. The licensed therapists at BetterHelp are available whenever convenient to diagnose your issues and administer treatment. Take a look at what other people have to say about their experiences below.
"I'm most grateful to have found my counselor and BetterHelp. I've been recommending it to my coworkers left and right. We work in healthcare and are all feeling burned out and our insurance provider doesn't cover anyone local. So this has been wonderful. Dr. Amy........ she's an earth angel."

"Wow what a great help Michele is!! She is there for you and works through the steps and points to help you out and understand what is really an issue and what is not and how to deal with it!! I really appreciate having her help me out. It's a game changer. Also BetterHelp offers a great price and discounts if needed. This is the best decision I made for myself and will never regret it. Thank you!!"