Regain Reviews: Is This App Right For You?
By: Marie Miguel
Updated February 11, 2021
Marital counseling. For some, this sounds like such a bad word and a sign that the marriage is about to come to a close. However, for many people who are dealing with marital and relationship issues, sometimes the solution is right under their noses, and a therapist can help them find the answer. Even if the solution is a little more complex, a therapist is great at helping those find it.
However, traditional couples' therapy can be expensive and it's hard to get everyone's schedules together for a therapy session. That's where ReGain comes in. ReGain counseling can help you and your spouse get the relief you need.
You might be wondering if online therapy can really work as well as traditional face-to-face therapy. While therapy is different for everyone, online therapy for couples counseling is promising. A recent study interviewed 15 couples who underwent online therapy using videoconferencing. The authors found that the couples had a positive shift and that while some were concerned about a screen creating a "distance," many said that the doing therapy digitally allowed them to be more immersed and in control of the process while still connecting with the therapist.
Some of the draws of online therapy may already be evident to you. You're able to meet with your counselor in any comfortable, safe space where you have an internet connection, and online therapy is often less expensive than traditional therapy. Read on for some reviews by those who are already using ReGain:
"MaryBeth is great to work with. She encourages both of us to really listen to each other and explore the reasons behind our feelings and actions. She has helped us develop the tools to communicate more efficiently. She is very approachable and personable and definitely seems to really listen to what we're saying and feeling. MaryBeth was able to recognize our personalities and adapt techniques to fit our relationship dynamic. We highly recommend working with her."
Read more on MaryBeth Martini.
"My girlfriend and I have been fortunate enough to have Dr. Garceau in our corner. Being my first time with a therapist and having my girlfriend with me while we worked towards bettering our lives, I couldn't have been luckier than to have Dr. Garceau guide myself and my girlfriend. Each session has been a step forward for us as a couple. We truly feel the warmth, kindness, and exceptional professionalism from our amazing therapist Dr. Garceau. On behalf of my wonderful girlfriend and myself, we look forward to having Dr. Garceau continue to help guide us and help move us forward in a happier, healthier, and loving road together. We are truly grateful and love having you, Dr. Garceau, in our lives!"
Want to learn even more about how online therapy works through ReGain? Let's look at this couple's in-depth review of ReGain therapy below.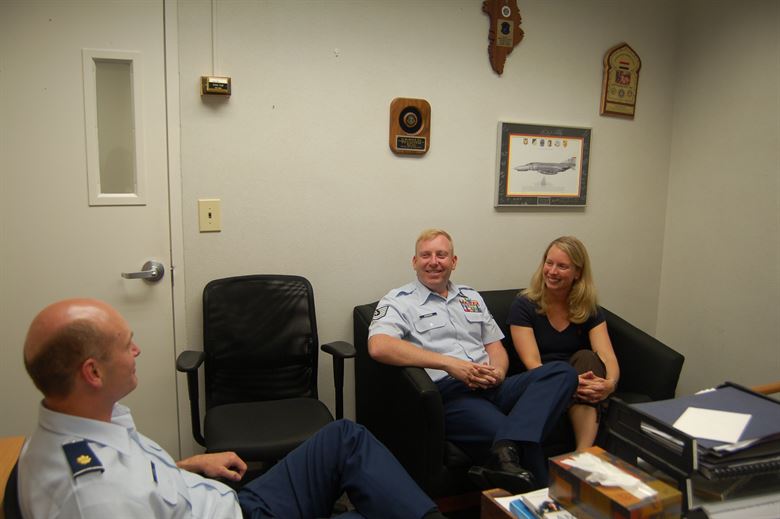 This website is owned and operated by BetterHelp, who receives all fees associated with the platform.
Source: peterson.af.mil
What Is ReGain?
ReGain is an online therapy service that provides online couples counseling services. ReGain supports couples in crisis via individual counseling and couples counseling session. When a couple is facing an issue, they may need a therapist who is knowledgeable about relationships and other issues. ReGain is designed to help couples, both individually or together, find the help they need. The name comes from the fact that by receiving counseling through ReGain, you can regain the amazing relationship you used to have.
Signing up for ReGain therapy sessions is a breeze. ReGain is designed to match you with a therapist who specializes in your problem. ReGain therapists are licensed to provide online couples counseling services including marriage counseling and other forms of relationship counseling. Before you begin online relationship counseling, you'll answer questions about your problems, your counselor preferences, and more. Many people who write ReGain.us reviews do agree with how great this system is. It's designed to match you with the perfect licensed, trained, experienced, and accredited therapist but isn't bloated with unneeded questions. Answering the online couples counseling pre-questionnaire in a timely fashion is extremely helpful for successful online couples counseling sessions.
ReGain uses text messaging and also has video, phone, and live-chat sessions to conduct your online counseling sessions. How you choose to attend your online counseling session is a matter of choice for you and your relationship counseling therapist. The number of sessions you have is usually negotiated between you and your couples counseling therapist based on your specific needs and circumstances. Online relationship counseling services are available for a reasonably weekly price. Now, let's look at the costs.
What Is The Price?
When reading online marriage counseling reviews, in this case the ReGain counseling reviews, it's always important to know how much you're willing to pay to speak with licensed trained counselors who have a degree in their field. Online marriage counseling is not something covered by insurance, but, luckily, online therapy is much cheaper than traditional in-office marriage counseling. ReGain online relationship counseling sessions average around $260 upfront for a month or $65 per week.
Having the option to pay weekly or monthly helps you to prepare in advance for financing your relationship counseling sessions. You can choose how much a week you are willing to pay for your couples counseling sessions based on your individual and couples counseling needs. Rates for receiving mental health—related services for individual counseling and couples counseling sessions are subject to change based on your geographic location. It is strongly recommended that you verify current rates for the therapists in your area as that information is subject to change by location.
While the varying rates for receiving individual and couples counseling services from a licensed therapist online can be daunting — getting therapy services online is still less of a hassle (and less expensive) than traditional face-to-face therapy.
Who Can Join?
ReGain online therapy covers both the individual and the couple. All you have to do to get started is to create an account and invite your partner to join your ReGain counseling sessions using their valid email address. Once you've completed your individual registration for ReGain counseling services online, your partner will have the opportunity to complete their registration using the link you sent to their email address earlier. Some people have found that they prefer starting therapy services individually and gradually introducing their partner as a segue to getting marriage counseling from a licensed therapist. It is strongly recommended that you're honest with yourself and begin marriage counseling in the way that's least stressful for you.
Good therapists take a neutral stance regarding information presented and shared during your private ReGain counseling sessions. Mental health care providers that provide marriage counseling services don't side with one person or the other and try to be as objective as possible. Quite often, marital problems are due to problems on both sides or have a solution that is diplomatic. Any therapist who automatically sides with one person over the other is a bit of a red flag. ReGain helps sit both people down and listens to what they have to say.
Unfortunately, one downside of ReGain counseling sessions is that they don't allow for three-way calling. The couple has to be physically together if they want to get mental health services or marriage counseling online. For estranged couples the thought of meeting face to face may put a damper on their meeting. Many couples who'd like to participate in ReGain counseling services simply have different schedules. This can be a bit of a hassle and we do hope ReGain has the option for three-way communication later on. Of course, many platforms have a hard time handling more than two people, so we do understand.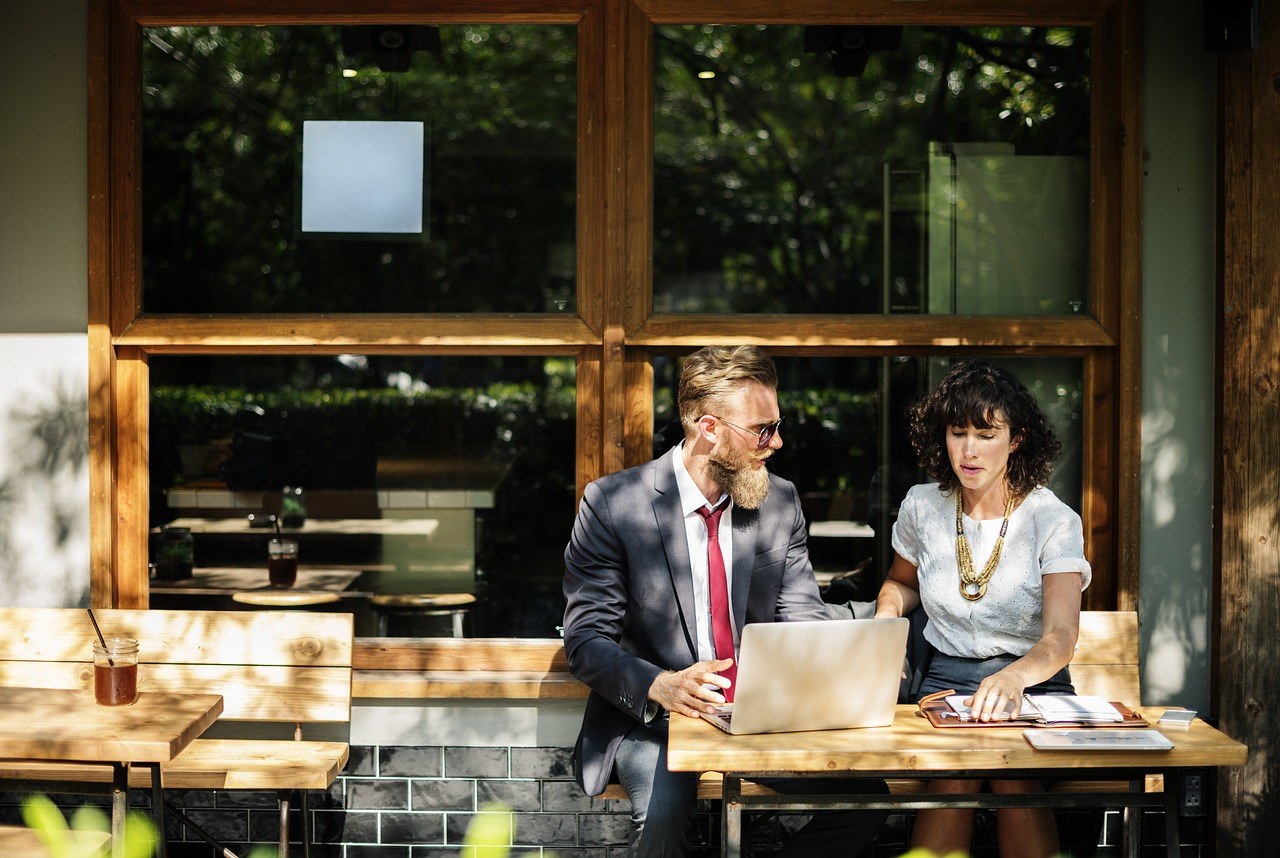 Source: pixabay.com
The marriage counseling chat room for ReGain counseling sessions is shared by both people so the information presented is seen by both parties. Mental health-related video sessions are private and one on one. Video sessions allow you to say something you may not want to say during your combined ReGain counseling session. Having a sense of privacy regarding your individual ReGain counseling session can help you solve problems with peace of mind and no hurt feelings. Perhaps a private chat room may also be a feature ReGain should look into.
Can You Schedule?
With that said, ReGain's scheduling system is overall great. The scheduler makes it easy for you to pick the best time for attending your ReGain counseling sessions online. The therapist commits to the schedule and a confirmation is sent to your and your therapist's email addresses. It's easy to schedule ReGain counseling sessions with a licensed mental health professional online. While a mental health professional can't schedule their entire life around you, when you visit ReGain online, the scheduling system makes it easy to find a time for both parties and to plan for your marriage counseling sessions. Plus, you don't have to worry about writing down your marriage counseling appointment, as it's easy to be reminded when to visit ReGain to attend your upcoming mental health appointment or marriage counseling session online.
What to Expect With a ReGain Session
When you visit ReGain online for marriage counseling sessions, you'll find that online couple's therapy works about the same as in-person marriage counseling. During the first session, it's getting to know the couple, or the individual, and the problem they do have. Your therapist is breaking the ice and collecting all of the information they can. You may get little assignments and ways to communicate with one another.
With other sessions, they are more focused on the specific problem and the issue. In between live sessions, you can text the therapist and they should be able to respond when available. This allows for easy communication but it's not instant unless it is live.
The number of sessions is negotiated, but, in most cases, the therapists can easily allow for as many sessions as you need, though that can vary depending on person to person.
Marriage and couple's therapy is quite effective. Quite often, our problems are due to miscommunications or from misunderstandings, and a good therapist can point that out and teach you ways to communicate better. A therapist can help you with quite a bit, as you'll soon find out.
What Can ReGain Help You With?
ReGain can help you with many problems in a relationship. Here are some examples.
If you or your spouse are socially awkward or have other communication issues, this can lead to some problems in marriage. ReGain can help you two identify when miscommunications happen and figure out how you can prevent them.
Financial issues. This is another problem couples have. If one person is being financially dishonest, or doesn't know how to save, ReGain can help.
Figuring out why the spark in your marriage is gone. Sometimes, a great couple can lose that spark, and ReGain can help.
Helping with explosive arguments. ReGain can teach couples how to handle an argument when it's explosive, help identify the triggers, and teach couples ways to calm down when it feels like the argument has no signs of ending.
Infidelity issues. This is a serious problem that destroys most marriages, but online couple's therapy may give you some hope when all seems lost.
Parenting issues. If you have kids, disagreements on how to parent them may rise from time to time.
Sometimes, online therapy is good just for a tune-up of an already good marriage. This can help prevent problems and learn problem-solving skills should an issue arise.
Finally, through online therapy, you may realize that the relationship is better off ended. In this case, the online therapist can teach you ways to end things amicably and not end up destroying everything in the divorce or breakup process.
If you have any problem in a relationship, online therapy can help you grow as people and as couples. Don't think your relationship is beyond hope. It may be well worth saving and ReGain may be able to help you. It's worth trying, especially if you've loved each other so much in the past and you want to get back to that relationship.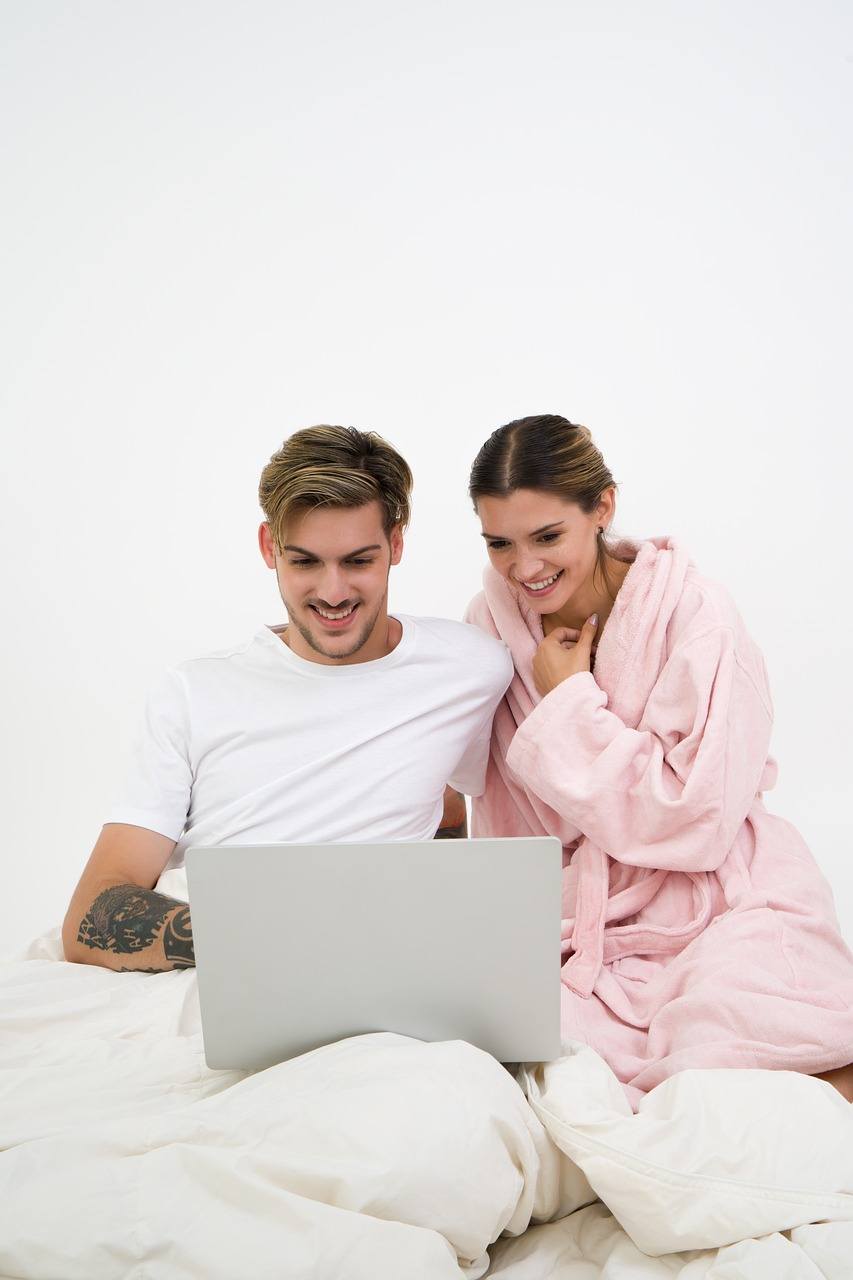 Source: pixabay.com
Is It For You?
After reading this in-depth review of ReGain online, have you decided that the platform is for you?
ReGain is a solid platform for couples who need help, and this platform is customer service focused. If you have any questions about how to get started, look for the ReGain logo and contact a ReGain customer service representative to get help. Online therapy helps save some time and money, which are both important in a relationship that is falling apart. While ReGain has a couple of things it could improve on, such as three-way video chat, it's quite good. It's packed with qualified therapists who can help improve every aspect of your relationship, and you can get quite a bit of help for the price.
---
Previous Article
Relationship Hero Reviews: Will It Save Your Relationship? | Explore Relationship Hero Reviews
---
Next Article
Online Therapy Services: Are they Legit?
---
The information on this page is not intended to be a substitution for diagnosis, treatment, or informed professional advice. You should not take any action or avoid taking any action without consulting with a qualified mental health professional. For more information, please read our
terms of use.