Therapist Requirements
What makes a good therapist? How do you determine if therapy will be helpful?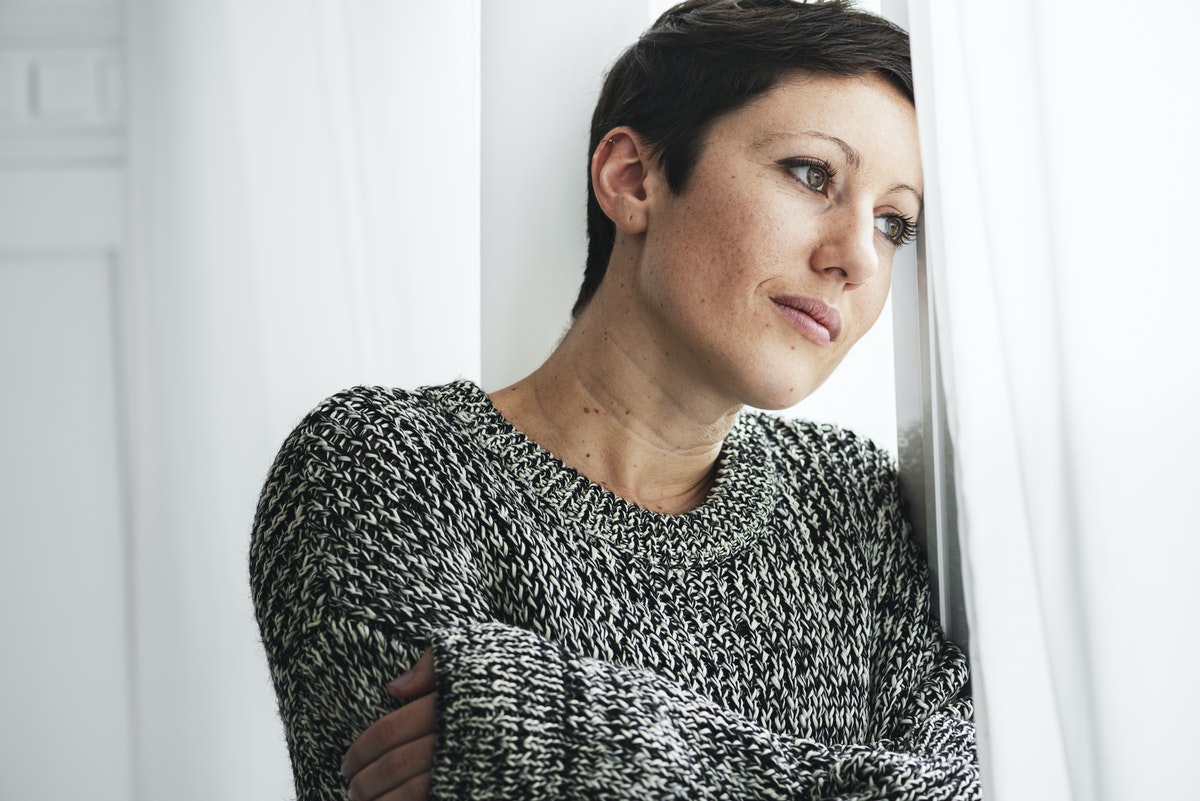 What Qualities Should You Look For In A Life-Improving Therapist?
It's normal to be nervous when starting therapy, but know that there are so many ways that therapy can help you improve your life. The first step is finding the right therapist. It'd be nice if every licensed therapist out there was equal and you could randomly choose one from a list and know that it was going to be a good one. But, just like with any medical professional, that's not how it works in mental health treatment either. There are many parts to a successful therapist and finding the right therapist for you when seeking out mental health counseling.
How To Find A Good Therapist
Remember that when you choose a licensed therapist it's important that you know what requirements are important to you. There are some things on this list that will be important to you and others that won't be. Each person is unique which means that no one therapist is going to be the right fit for everyone. Even though they're qualified to provide clinical mental health counseling and therapy to everyone, it doesn't mean that individual is the right choice.
Understand Education and Training
It takes beyond a bachelor's degree to become a therapist. Psychologists typically have doctoral degrees with either a focus on clinical work or research. A psychologist that works directly with patients is most likely to have a degree with a focus on clinical work. Most therapists will have a minimum of a master's degree in counseling or a related field, like clinical social work or marriage and family therapy. In the state of California, in order to become a therapist, you usually have to complete around 2,000 hours of work in addition to your master's program. Becoming a mental health professional is certainly not an easy path, but it is fulfilling!
Look for a License
Most states and territories require practicing therapists to obtain and maintain a license issued by the state. These licenses require therapists who hold them to have a minimum education standard, comply with state laws and ethics, and maintain continuing education each year so that the therapist is in tune with the latest in research about their work in mental health treatment.
Affordability
If you have a budget that you need to keep in mind because you'll be paying out of pocket then you need to find out what a therapist charges before you make an appointment to receive clinical mental health counseling. Make sure you ask about all the options. Some therapists will offer a sliding scale. This means the price of your appointment will be based on your income. This can help people with lower incomes still get the help they need with their mental health.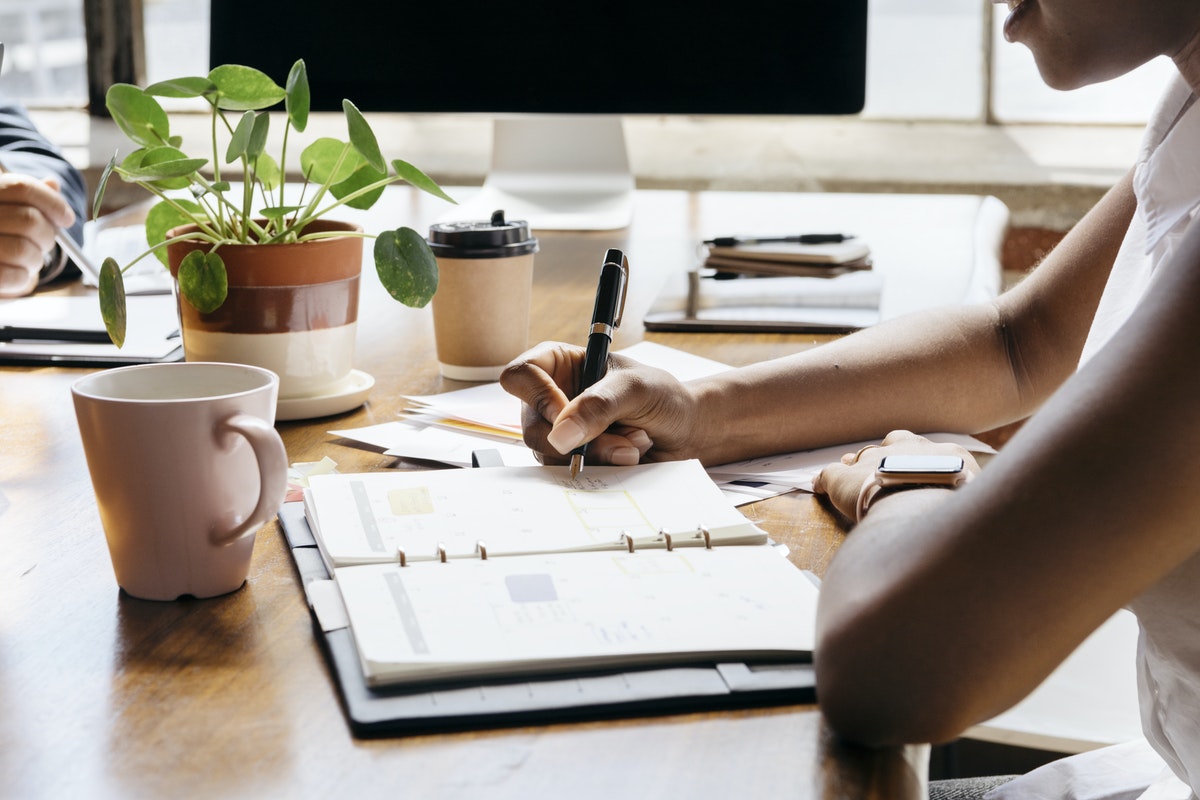 Experience
You want to find a therapist that is experienced in what you're going through. Before making an appointment, or during the first appointment, make sure to give them a quick explanation of why you are looking for therapy and ask what experience they have in the area. Certain mental health topics will benefit from a therapist with an area of expertise.
Someone You're Comfortable With
To get the full benefit out of mental health therapy you need to be working with someone with whom you're comfortable sharing personal details. You will most likely be telling your therapist things that you haven't told other people or haven't shared with many people. You must be able to do this if you're going to make real breakthroughs in your treatment and improve your mental health. If you are not comfortable with your therapist, then you're better off finding someone that you are comfortable with. This doesn't mean that there's something wrong with a therapist, but different personalities do better together. If you're not comfortable then you need to find someone else. Some research indicates that the relationship between therapist and client is a very important factor in the success of therapy outcomes.
High Levels of Therapist Confidentiality
The therapist you choose for mental health and human services should have spelled out policies about privacy and confidentiality that they explain in both writing and verbally before your first session. It's common for most therapists to ask for consent to inform insurance companies or other payers about your sessions to get payment, but the only time law permits a therapist to break confidentiality in their counseling programs is if you are in danger, or in cases where they know of child abuse or neglect, or elderly abuse or neglect.
Availability
When looking for a therapist to improve your mental health or help solve a specific problem, you want to find someone that's going to be available to meet with you soon. Even if a therapist is good you don't want to end up on a waiting list for months to get in for an appointment. Once you start meeting you want to be able to get in for regular appointments for mental health counseling such as weekly, biweekly, or monthly visits. Talk to the therapist to find out what their availability is to make sure their counseling programs match your needs.
People often have these questions about the topic:
What skills do you need to become a therapist?
Aside from the skills that are learned from their training and education, mental health counselors and therapists are required to have excellent communication and interpersonal skills due to the nature of the profession.
Empathy, or the ability to put yourself in other people's shoes and understand where they're coming from, is considered to be the most important skill all mental health professionals should have. Compassion is also a crucial one to have as well.
What should I study if I want to be a therapist?
In general, to become a mental health therapist, an individual will start out by obtaining a bachelor's degree in psychology or one of its more specific psychology fields such as social or developmental psychology to name a couple of examples. However, some people can begin their journey to becoming a therapist by receiving a bachelor's degree in other social and behavioral sciences and humanities fields, like sociology, criminology, anthropology, and education.
While the undergraduate degree is important in getting started on the path to providing mental health services, graduate studies and obtaining a master's degree or doctoral degree is essential to becoming a licensed therapist. Essentially, the bachelor's degree will give you a leg up on the curriculum and help you get into a graduate degree program that will give you the hand-on experience and a large portion of the supervised clinical hours you need to become a therapist.
Unlike your undergraduate degree program, in your graduate studies, you will choose to focus on a specific area that will usually have relevance to the license you will pursue later. For example, someone who wants to help people overcome mental health disorders like depression and anxiety will most likely pursue a master's degree in clinical psychology. However, to become a clinical psychologist, a person must receive a doctorate degree.
There are many master's programs out there and once a graduate degree is received, individuals who want to become a therapist will need to take a license exam to become accredited in their state, often through the National Board for Certified Counselors.
There are several different licenses that prospective mental health counselors and therapists can receive and this is one of the ways where individuals can specialize. For example, someone who wants to help families and couples through their problems will typically become a licensed marriage and family therapist (LMFT).
Other common examples are the licensed mental health counselor (LMHC) or licensed professional counselor (LPC) certifications, which are typically obtained by prospective therapists who want to provide clinical mental health counseling and therapy to anyone who needs guidance with all types of mental health issues.
Passing the licensing exam from an organization such as the American Counseling Association and receiving credentials is crucial for mental health counselors in that it grants them the opportunity to gain more experience through supervised clinical hours and eventually the privilege to practice in a clinical setting, private practice, or even over the internet. Along with the licensing exam portion, it generally takes a total of 3,000 hours of supervised clinical experience to get the license - the most common credentials such as the licensed marriage and family therapist (LMFT) and licensed professional clinical counselor (LPCC) have this requirement, but it can vary by state.
Without it, individuals cannot legally practice therapy and provide mental health and human services, and that includes licensed mental health therapists who may have obtained credentials before but lost them for any reason. Without the license, the bachelor's degree and master's degree required to get it aren't as relevant anymore, but, as mentioned many times so far, prospective counselors need this education in order to become licensed to provide mental health treatment.
Licensed mental health professionals must renew their licenses and continue to stay up to date with their education so they can keep practicing and providing mental health treatment to their clients.
With that in mind, there is a lot that goes into becoming a therapist, so if you're looking for a mental health counselor, you can easily find out if they are qualified to practice as well as have the educational background for your needs. Keep in mind though, some of these licenses are broader than they sound at first. For example, it's not unusual to see licensed marriage and family therapists with experience in helping people overcome substance abuse, especially since it's something that can affect relationship dynamics. Therefore, someone who practices marriage and family therapy, can also be well-versed in other topics and concerns.
How many years does it take to become a therapist?
The number of years it takes to become a therapist can vary, but if you consider the average or estimated time frame for each step, you can make an educated guess on how long it takes for prospective counselors and therapists to achieve their goal..
First, obtaining a bachelor's degree in psychology or related educational programs will take approximately 4 years. This step usually takes the longest, but receiving an undergraduate psychology degree is not as rigorous as the next steps in becoming a mental health practitioner.
Pursuing the master's degree with the supervised clinical experience in mental health treatment can take another two years. Doctoral degrees, on the other hand, can take anywhere from three to eight years to complete depending on the graduate degree. Additionally, the number of clinical hours a person can earn during this period can vary from state-to-state; in California, to name an example, people can receive a maximum of 1,300 hours during their graduate programs.
The remaining 1,700 to 2,000 hours must be earned after an individual has obtained their master's degree or doctoral degree, and this is a necessary step before an individual can take the national counseling examination and receive their credentials to practice and become a licensed mental health therapist. Master's degrees, doctorates, and the clinical hours usually takes another two years at the minimum to complete.
So, after the bachelor's degree, master's degree or doctorate, and the required clinical hours, it typically takes people around 8 years to become a licensed mental health counselor and begin a therapist career.
Can you become a therapist without a degree?
Almost all mental health counselors and therapists are required to hold a master's degree to practice therapy. However, there is one main exception that doesn't require any professional degree, and that's substance abuse counseling, and people who practice this have a very important role in mental health treatment in society.
A bachelor's degree isn't required to become a substance abuse counselor, and instead, individuals will need to obtain certification along with supervised clinical hours and work experience to start assisting people professionally. After they receive the education, prospective substance abuse counselors will also need to receive certification from an organization such as the National Certification Commission for Addiction Professionals (NCCAP) or your state board for substance abuse counseling.
People find the career path to becoming a substance abuse counselor more approachable because they can get involved in the field of mental health and make a difference in people's lives without having to get a bachelor's degree and a master's degree. However, if they want to expand their careers they can always start on an undergraduate degree first and decide the direction they want to take next. Looking at master's degrees and getting licensed is something that can always be on the horizon.
Do therapists make good money?
Licensed mental health counselors and therapists can certainly make an excellent living while providing essential human services to people.
According to the U.S Bureau of Labor Statistics, licensed therapists typically earn between $60,000 to $70,000 per year. However, people can definitely earn more depending on the industry that they practice therapy in as well as their geographical location and the demand for mental health counseling in the area. Someone who practices marriage and family therapy in a highly-populated city could very well earn over six-figures.
Is becoming a therapist worth it?
Between all of the educational and therapist training requirements to get a license, becoming a therapist is a long journey, but the end goal is extremely rewarding for people who choose one of its many possible career paths in the broader mental health field.
In addition to the idea of making a good income and possibly running their own private practices, practicing mental health counseling and therapy is a meaningful career due to the sheer fact that they can make a positive life-changing experience for people who come to them for advice on how to achieve better mental health and more satisfaction in life.
What's the difference between a therapist and a counselor?
Therapists and counselors are terms used in the mental health field that are generally used to describe the same thing - a mental health professional who provides counseling or therapy to individuals in need. While they aren't technically the same based on education and licensure, it's just semantics these days. Most therapists provide counseling and vice-versa.
For example, you might find a Licensed Professional Counselor (LPC) who is qualified to provide Cognitive Behavioral Therapy treatment to their patients or you can find a child therapist who is a Licensed Mental Health Counselor (LMHC).
What are different types of therapists?
There are countless types of certified counselors and therapists out there that are focused on certain mental health issues and other areas of expertise. While some have been mentioned throughout this article, here are some common ones just to recap:
Licensed marriage and family therapists
Licensed mental health counselors
Licensed clinical social workers
Licensed professional counselors
Within these types of licenses, mental health professionals can be labeled as more specific types of therapists depending on their scope of practice. You have marriage therapists, divorce therapists, family therapists, child therapists, substance abuse and addiction therapists, clinical therapists, behavioral disorder therapists, and many more.
Sometimes licensed therapists might be labeled based on the techniques they use the most. For instance, it's common to find Cognitive Behavioral Therapists, because that licensed practitioner is highly-experienced in helping people via that specific method. Similar examples include Dialectical Behavior therapist, EMDR therapist, or Applied Behavior Analysis therapist.
This just shows you that no matter what, there is a licensed therapist or any mental health professional who can assist you with any need you might have and sometimes through your preferred method of treatment. For example, if you're looking for a professional who can help you and your child cope with a behavioral disorder, family therapists or clinical counselors with experience using Applied Behavioral Analysis should be right up your alley.
Therapist Finder
Once you know the requirements that you are looking for you still must find a mental health counselor or therapist. There are a few easy strategies that you can use to find a professional that will be a good match for you and will get you on track to better mental health:
Ask for recommendations - Try talking to family and friends to see if they have ever attended counseling sessions at a private practice or elsewhere. If so, find out if they were pleased with their therapists and the counseling programs they tried out. Personal recommendations can be very helpful in choosing who to work with.
Check with your insurance company - If you have insurance that will cover some or all of the cost of your therapy sessions, you'll want to talk to the company. They will be able to provide you with a list of therapists that are in the network so their services will be covered.
Search online - As with just about any professional, online searches can help find which one to work with. You will be able to find therapists that are in your area as well as therapists that have good reviews.
Try an online service - In addition to your local private practice therapists, there are online services that provide distance talk therapy sessions, such as BetterHelp. These companies have search features that help to match you up to a potential therapist.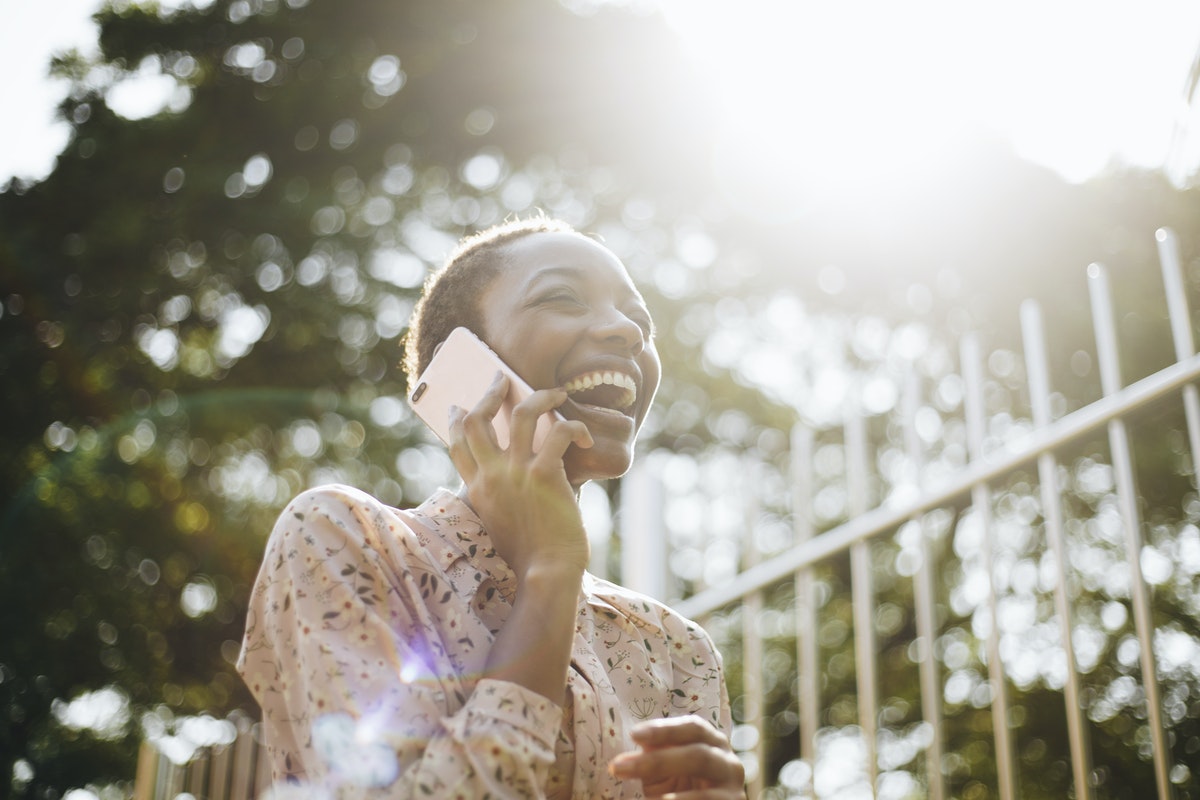 What Qualities Should You Look For In A Life-Improving Therapist?
Don't Delay in Taking Action
If you know that therapy could help your life improve, don't wait to take action. Either start searching online for a therapist in your area that meets the requirements discussed in this blog post or consider an online service and find a mental health counselor from the comfort of your own home. Online or teletherapy could be a good match for you if you have a schedule that makes it difficult to get in for an appointment. It can also help save you money depending on what type of insurance and pay options are available for you. It's also a great fit for anyone uncomfortable with the idea of going to meet in person with someone. Some people with social anxiety prefer to do mental health counseling or therapy through text or email.
Imagine what your life could be like if you were able to get the help you needed to overcome challenges and move forward. Start your search today! Affordable mental health counseling is just a click away.