Talkspace Review: How Does It Hold Up?
By: Marie Miguel
Updated July 21, 2021
Medically Reviewed By: Stephanie Beebe, MSW, LISW-S
There are many different online therapy options for managing your mental health. Many people choose to get counseling with Talkspace, an online app based in the United States that provides users with online therapy via video, chat room, and text.
Today, Talkspace costs as little as $65 dollars a week to enroll in unlimited text therapy sessions with licensed therapists. If you're concerned about cost, Talkspace may be a good option for you. Online therapy with Talkspace is cheaper than most other counseling services, both offline and online. Talkspace users can connect with a licensed therapist anytime. But, what's so great about it? Is it worth it? Read on to find out in our Talkspace review.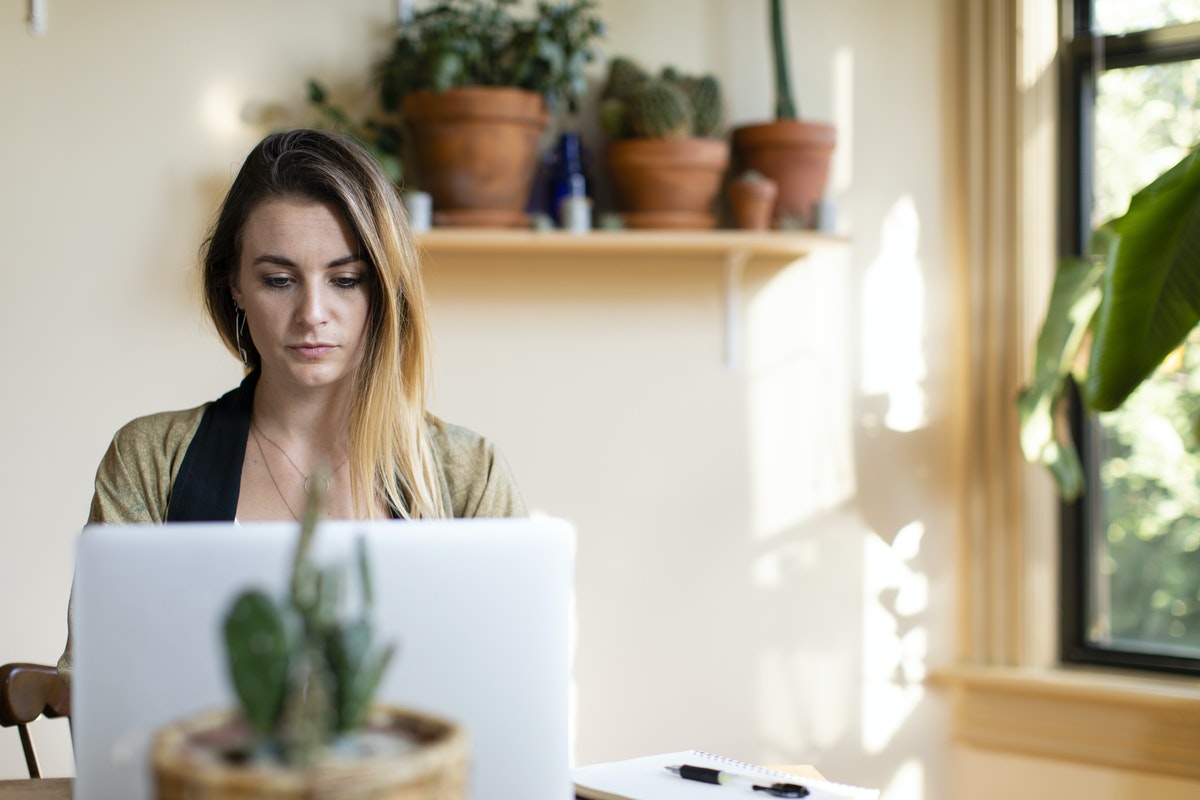 This website is owned and operated by BetterHelp, who receives all fees associated with the platform.
Source: rawpixel.com
What Is Talkspace?
Talkspace is an online counseling service, and it allows for you to type out your problems to online therapists in a text message. Talkspace allows you to get the counseling you need in a mobile form, rather than by appointment. Unlimited messaging therapy is a good choice for those who are looking to have someone simply to discuss problems with, but don't need to speak to verbally. If you're looking into online therapy, Talkspace may be a good option for you. Like Talkspace, BetterHelp also offers online counseling.
The Talkspace app provides clients with access to live video calls and audio sessions for an additional monthly fee. With these sessions, Talkspace provides flexibility to users. The app is available for download on the App Store and Google Play. It provides banking-grade encryption as a security feature. Talkspace therapists are licensed to provide individual and couples counseling services like marriage counseling. The goal of most clients using the Talkspace and BetterHelp platforms is to find ways to improve their everyday lives.
For those looking to find a therapist, a session with Talkspace might be the answer. The popular Talkspace therapy review options that you can read will agree that it's pretty simple, and worthwhile if you need something right away. Reading a review of Talkspace can help you decide if it's right for you.
How Much Does it Cost?
While Talkspace has different plans to choose from, the most popular one is the unlimited messaging therapy, the premium service. It offers one live session each week through the app's communication features. On average, basic messaging therapy is about $260 a month, but with a three month commitment, you can receive a 20% discount. It is important to note that Talkspace costs are often a bit more expensive than other online options. The difference between Talkspace and BetterHelp pricing may mean that a BetterHelp counselor is a better option for you. To sign up for BetterHelp, get started here.
Talkspace offers a basic unlimited messaging therapy plan for $65 a week. It allows for unlimited messaging but no live video sessions or phone sessions with your Talkspace therapist.
The Services Offered
You can use the Talkspace platform to video chat and text your therapist based on your monthly plan. Talkspace therapists are available to chat with you via the Talkspace platform five days a week.
Some think online therapy is not as effective as offline forms of mental health therapy because Talkspace online therapy is primarily talking via text (with the exception of BetterHelp's one session per week). But in reality, online therapy sessions like Talkspace are typically effective even without talking face-to-face.
Counselor Reviews
"I put off finding a therapist for a long time. I dreaded my first conversation with Neil and all the awkward, clunky explanations I'd have to give about my depression and anxiety. All of the things that felt like dirty little secrets that caused me so much pain. But I was so pleasantly surprised by the way Neil accurately picked up on what I was saying and gave me more insight into how my brain was working. It made my issue feel so much less of a personal problem and more of a universal problem we could examine together. He always gives me a thoughtful response within a day or two any time I send a message. I actually think we've made more progress in between sessions just by being able to communicate things that are coming up in real time. Neil is intelligent and kind. I really appreciate his communication style and highly recommend him."

"Tammy is quick to respond and check in on you. She's resourceful and a great listener, providing me with options for my personal issues. Exactly what I need from a therapist! I'm grateful for her expertise and kind personality over all!"
The Good
Online therapy with Talkspace therapists is a wonderful therapy service that lets you work with a counselor who is right for you. For example, if you get paired with a counselor who is not the type that you want, both Talkspace and BetterHelp allow you to switch therapists at any time.
Talkspace online therapy sessions are done through a mobile app, which is easy to use. Talkspace therapists are licensed to provide mental health services and online therapy. In this Talkspace therapy review, I tried it out with my busy schedule in mind to get my own experience with Talkspace. The therapist on Talkspace helped, and we really connected during my online therapy session. I was glad that I found a good match because I could talk to get an honest opinion most days of the week and they'd message me back quite readily.
From my experience with Talkspace, participating in mental health counseling online is helpful for people who work split shifts or graveyard shifts to discuss mental health issues (and get an honest opinion). You can send your therapist a message at any time 7 days a week. A lot of these licensed therapists are available most times of the day or night. I'm talking late at night, or in the morning. If you don't want to deal with waiting on a response from a therapist, there are counselors who will work with your schedule.
Finally, if you do feel exhausted from talking to a therapist, or you can't afford a payment for the month, you can freeze your Talkspace account for up to 30 days, and you can take a nice break. You will be able to keep contact with your primary therapist too, even if your account is frozen. I didn't feel like I was being pressured into having to keep my account open for the sake of talking to a therapist, which is cool.
The Not So Good
So, what's not so great about this?
The biggest issue is Talkspace takes time to see the effects you're looking for. If you like immediate results, you might not get that and begin to feel that using the app is a waste of time. From personal experience, this process can be daunting, no matter how many times you do it, and can start to feel like a waste of your time if you aren't seeing immediate results.
There is also the fact that sometimes you just get really bad advice. In some Talkspace reviews, some of these counselors are robotic, and parrot off the same thing you hear from every other counselor. It may work initially, but not so much after you've heard it two or three times and you're not showing any signs of improvement.
From my experience with Talkspace and tips received from business insiders, they have both good and bad counselors on there.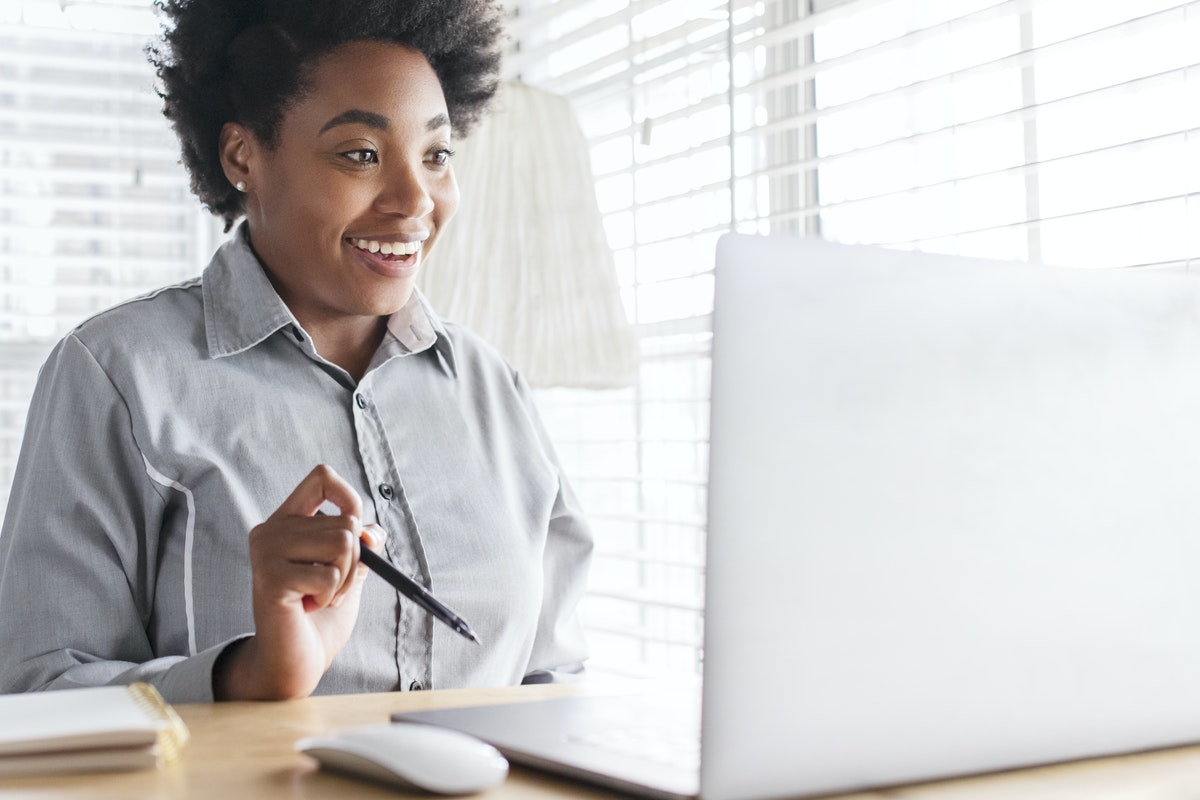 Source: rawpixel.com
There are also the therapist evaluation surveys, which you have to do once a month to determine how your treatment is going or if you need to change therapists. This kind of survey may be helpful for people who aren't clear on their mental health goals. However, the downside is that they are very annoying, and they can be very intrusive. Plus, the questions seem a little insignificant when compared to what they could ask you about your mental health goals. Both Talkspace and BetterHelp give you an opportunity to share feedback, but it's required with Talkspace.
My Talkspace therapy review has been relatively positive, but the biggest downside is the counselor quality. Sometimes, when I was first starting out, I'd get this wonderful counselor that would be great, but then they would have a schedule change that wouldn't fit me. What they don't tell you initially, is that the counselors take off two days each week, but those days don't have to be weekends.You may login to find that you don't have access to your primary therapist. One of my counselors worked during the weekdays, and when we first started that was fine, but over time, it just didn't work for either of us, because they would only be available on one of my free days for a live video chat session. I felt like this was a complete waste of time since I didn't have as much freedom or time to talk to them. So, it's better if you get a counselor that not only is useful but fits your schedule. With Talkspace and BetterHelp, scheduling may not be easy, just like with traditional therapy.
It is important to note that your message may not get answered by your therapist on Talkspace right away. Honestly, Talkspace counselors I've had thus far have been great in terms of how useful they could be. They have provided good service, but I noticed that they do take a while to respond. If you are experiencing symptoms of mental illness, such as depression or anxiety, Talkspace online therapy may not be the ideal way to get in contact with your licensed therapist.
---
Previous Article
Thera-Link Review: Is It A Worthwhile Therapy Service
---
Next Article
Relationship Hero Reviews: Will It Save Your Relationship? | Explore Relationship Hero Reviews
---
The information on this page is not intended to be a substitution for diagnosis, treatment, or informed professional advice. You should not take any action or avoid taking any action without consulting with a qualified mental health professional. For more information, please read our
terms of use.