Thera-Link Review: Is It A Worthwhile Therapy Service
By: Marie Miguel
Updated August 27, 2020
Medically Reviewed By: Stephanie Beebe, MSW, LISW-S
In the sea of online mental health services, there is one that you'll be curious about, and that of course, is thera-link. Thera-LINK is a therapy service that is a little different from similar therapy services online. Thera-Link has a bonus of providing clients with a virtual waiting room and access to outstanding customer support. It helps link therapists to the clients they could potentially have.
So yes, it can help you find the private practitioners you need to find.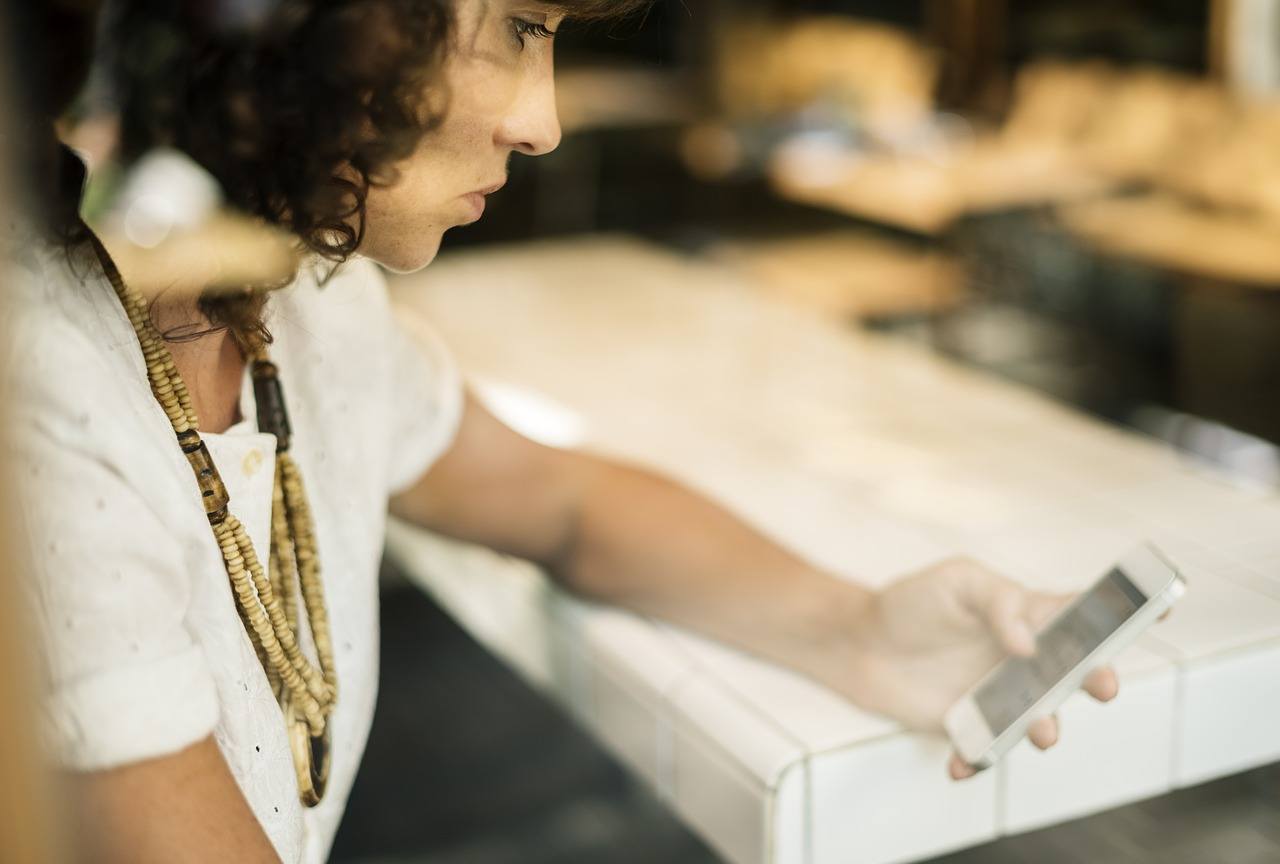 Source: pixabay.com
Online therapy is new, and it's changed the way people work with one another. Therapists that have a degree want to find jobs so they can use their education to help others. But, oftentimes the brick-and-mortar practices are hard to access, and you might wonder what you should do in order to do once you finish your education. Or maybe you're a counselor that has the training, and done all the internships, but you don't know where to begin.
therapists and clients to connect you to connect with clients easily, and we'll dive into this thera-link review what it is, and why clients on this platform definitely feel it's worth considering.
What is It?
With online counseling being the answer, many are looking towards these days, both private practitioners and clients want to find someone that fits their needs. Online therapy is incredibly popular because it's very convenient, which is wonderful for those who have odd schedules, it's affordable, especially when considered to in-person therapy appointments that cost nearly double what it is online, and sometimes, it's just easier. After all, it's super easy to talk to people online, and you can get personalized help for your issues using and online platform without having to leave your house!
But, how do counselors get into online therapy? How can they bring their skills to others?
With theralink, you'll be able to connect with potential clients you specialize in, via secure messaging sessions offering therapy options for you to choose.
Registering with Thera-Link LLC this is very easy, since you just need to sign up, proving your email, company practice, and your name. You then can choose how clients pay you, and your preferred clients.
Pricing
The pricing for access to this secure online portal is free for the first 15 days. After that, you'll then be given a page where you choose the types of online sessions you want to provide. Every single therapist complies with HIPAA, and BAA, and from there, you get customized support for your therapy sessions. You can provide assistance wherever you want so long as you've got internet access and the appropriate telemedicine software installed via an iPhone, iPad or other compatible device.
Thera-link's interface offer customized waiting rooms for customers while they wait to attende theri online therapy sessions for group and individual sessions. Depending on what you are able to treat, you can offer group or individualized sessions via your public directory listing. Considering you can make your money based on how many clients you have and sessions that are complete, the amount you make is really just dependent on you as a provider.
The basic plan starts at $30 a month, which isn't much, and you essentially do 5 sessions a month. After that, for just $15 more, you can get unlimited sessions, office management, request payments before completing a session link, and you can do what you need with this. You then have the next level, which for $65 a month, you get everything that you need, along with access to secure messaging on all sessions and clients.
The final one lets you get everything in the previous tier, along with a branded portal, API access, data important, and the option to open up annual contracts as well with your clients.
So, you have a lot of options in terms of what you can do with your practice, and for yourself.
Specialty Areas
Thera link offers treatment for a variety of conditions and is increasing growing in functionality daily. Anxiety is one of the most common issues they tackle. Stress is another one that is tackled too, and you can offer different counseling for those who don't know how to manage stress. There is also counseling for stress and how to manage it with your mental health.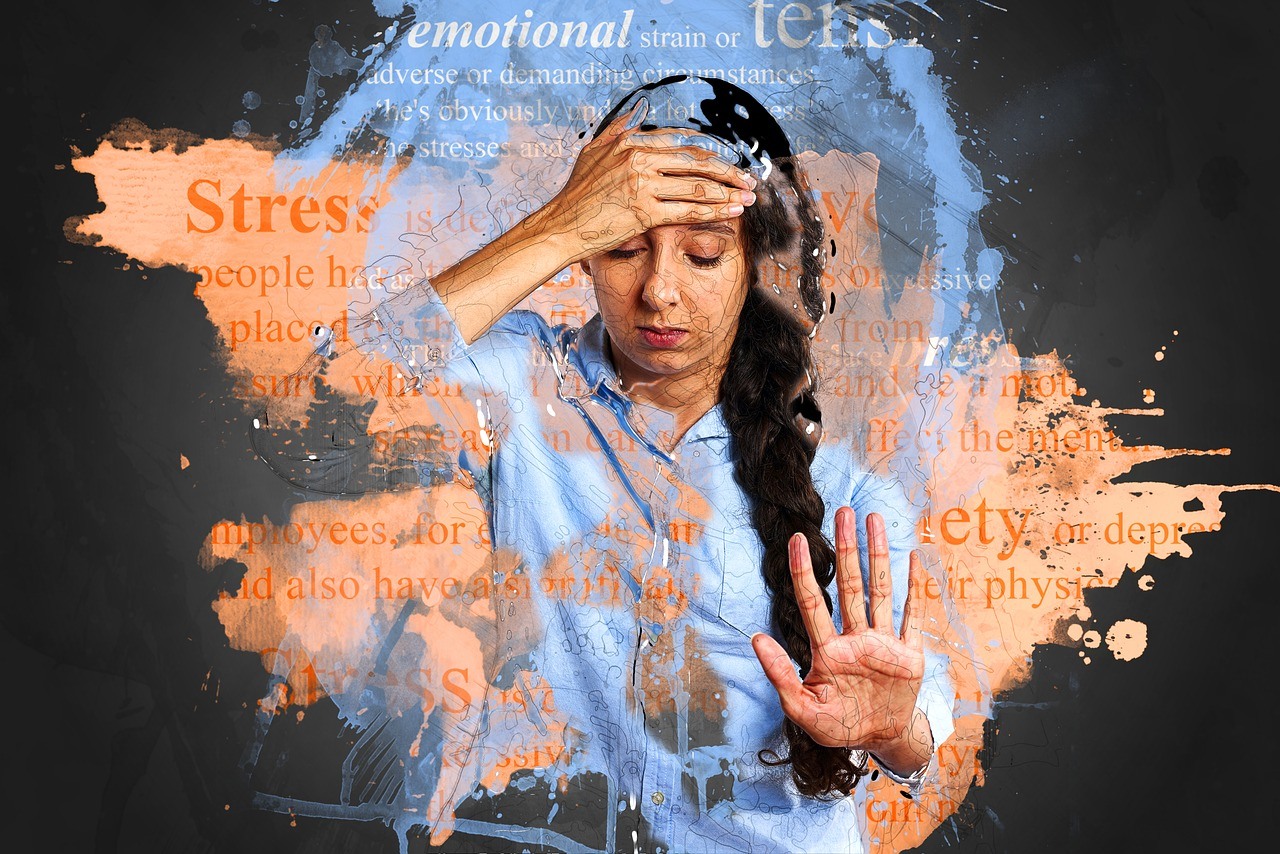 Source: pixabay.com
ADHA is another issue therapists can tackle on this site and allows for them to help others so they can perform easily.
You can also offer counseling in sex and relationship issues, including marriage advice, helping youth with sexual and gender identity questions, and also religion and spirituality concerns, and you can utilize that, along with standard therapy in order to make it easier on you.
However, you don't need to even tackle these issues if you don't want to. If you want to help patients that struggle with addictions, or other mental health issues, or even just working through an existential crisis may be good for you. It's that simple. Basically, if you're qualified, you can use thera-link in order to help people.
In general, the thera-link reviews are positive across the boards to. Most therapists who use it can find the people they want to help, and they can tackle the variety of issues that people struggle with readily, and without problems.
The Positives
In general, there is very little to complain about with this service. The Thera-Link interface is clean and It's incredibly simple to start with. Even a non-techie person can get set up to use the platform by completing a quick and easy setup process. You will need some qualifications in order to get clients, but for the most part, signing up, choosing a payment plan, and setting up your practice is done all through the site. You can put together a full-on business through thera-link, which is pretty amazing. The majority of clients have no difficulty navigating through Thera-Link's easy online setup.
Take advantage of a free trial to learn about our customer service and customer support options for HIPAA compliant therapists providing mental health services online. The Thera-link customer support team is responsive and knowledgeable and can answer customer support related questions regarding how to conduct teletherapy online. Customer service agents can quickly walk you through updating and installing telemedicine software prior to beginning to schedule your online sessions.
Customer support specialists can walk you through how to use the client interface to set up your own custom waiting room, client notes, and client payment systems. Most clients have no difficulty completing this process independently. Once you're logged in, you'll gain access to your mock waiting room and interface with the mock controls where you can set up your virtual waiting room and music prior to creating new therapy sessions.
Your virtual waiting room is where your clients sign in and wait for their online session just like they would during an in-office therapy session. Clients find navigating through Thera-Link's interface quick and easy. Most clients love the interactive waiting rooms and music while they prepare for their mental and behavioral health video sessions.
There are very few options for some people who don't want to go through the trouble of obtaining licensure and the funds to put together a business will be able to do this easily through thera link. Thera-link allows for people to have the business that they dream of, and it's so simple, yet so effective that it doesn't take much to get results from the different options they have.
Theralink also lets you handle the administrative functionality and features of online telehealth sessions using telemedicine software. Thera-Link's client interface allows for scheduling of your virtual wait room music prior to sessions. Provides a notification when my client comes online.
Satisfied therapists feel confident that the Thera-Link support team is great and is consistently working to improve in the areas of tech support, audio quality, and video quality as the features of the platform are consistently growing in functionality.
If you have questions about how to use the platform during the free trial contact a member of Thera-Link's responsive and knowledgeable tech support team prior to your next scheduled online session. The goal of the Thera-Link tech support team is to connect therapists and clients as seamlessly as possible and offer good support.
Contact the friendly staff of Thera-Link's client interface support team if you're having issues with video quality or any issues related to the following.
Accepting client payment

Video and audio quality

Accessing waiting rooms

Creating client notes

Adding mental health services

Free trial questions

Entering or closing an online session

Scheduling payment
Contact the Thera-Link customer service team for questions related to HIPAA compliance and requirements for providing mental health services online prior to your next scheduled session. Thera-Link customer service representatives are trained to provide HIPPA compliant customer support for licensed professionals practicing mental health services on our platform.
Online customer support is available during your free trial and is available to members 24-hours a day. Their customer service is on the ball too. You never have to wait for more than a few minutes for them to handle options. It also allows for them to be diligent, and offers features, and of course ease of use for everyone who uses this. Psychologists and psychiatrists benefit immensely from receiving customer support related suggestions during free trial periods.
Appointment reminders and scheduling can be done through the app, along with the chat and messaging, and of course the therapy services. They also allow for multi-provider practices to be in place, so you can work with multiple providers as well.
Any Downsides?
So far, there are a few downsides. One of the downsides is that you can't e-prescribe medications as a component of your mental health treatment plan. Clients will need to be referred to another HIPAA compliant professional for medication management.
Telepsychiatry is also not a feature of theralink. One issue with theralink reviews as well is that the features are quite limited in this too. For example, you can't till recently work on most major devices and browsers. The capacity is a little limited, but even then, that's negligible compared to other services.
There is also no app for the people that you work with as a client. Lots of clients, especially those who are on the go would like for the app to be there so they can access messages easily. So far, only the website itself allows this, but that still offers a variety of different options for you to cry.
Some people have had issues with connectivity issues and video quality, during sessions with clients. Those issues have recently been resolved, and since then they've allowed for you to have a stable, and effective connection with good video quality while working with patients.
Even then though, the teleconferencing that's possible in this is top of the line, and very few have had issues with this. Telehealth as a whole is becoming more popular than ever before, with people looking for on-the-go options for their therapy. Luckily, theralink allows for you to do just that, and also to work with others. The issues were more prevalent when the site was first launched, but since then it's fixed many of the bugs, and allowed for people to improve their own wellness and mental health.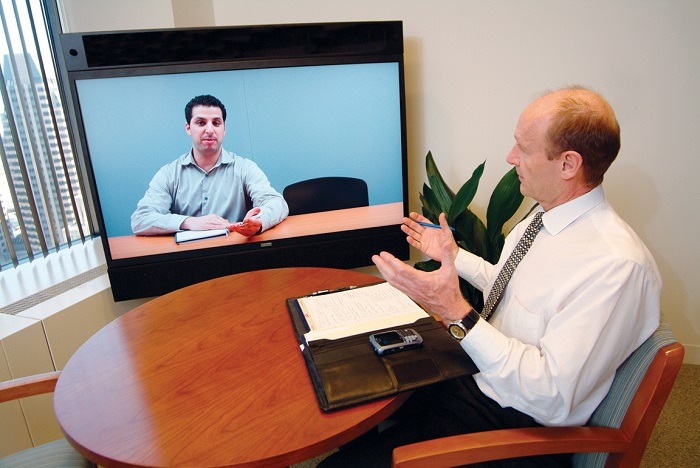 Source: commons.wikimedia.org
This site also allows counselors to select clients to chat with prior to session scheduling. This means that they can pre-select the patients they want to provide mental health services for prior to session scheduling, based on the types of counseling they offer. The opportunity to provide health, wellness, and mental health services using the latest technology is here. Gone are the days of having to hire an office manager and accountant as you now have access to a variety of ways for your clients to pay for their online session.
You can now manage your therapy practice online with a responsive and knowledge tech support team ready to assist you via chat, phone, or text messaging. Take advantage of a free trial of our text messaging therapy services for health, wellness, and mental online.
With at-home businesses becoming the norm, more people moving to remote work, you'll see the benefits using text messaging therapy services online to help manage your practice. Our clients appreciate having access to our responsive and knowledgeable customer service team and easy to contact tech support. When you become a member you'll find that your audio sessions with your health, wellness, and mental health clients are clean and the video quality is becoming more vivid everyday.
Conclusion
The verdict is simple, and that's that thera-link is one of the top sites out there for those looking for assistance with starting their mental health and wellness counseling business. For many people, this changes their life. People can get the help they need and the wellness they enjoy and therapist can practice without having to worry about how to get clients to pay. With the right tech support and customer support options combined with the right therapy, you'll be able to create a better result from this, and in turn provide the counseling that you want to.
For those who are looking to start on their mental health and therapy practice, contact a member of Thera-Link's customer service team to start your free trial. Thera-Link is one of the top sites out there for those who want to start their practice, and from there, build it to levels never thought possible.
---
Previous Article
Therapy Apps For You
---
Next Article
Talkspace Review: How Does It Hold Up?
---
The information on this page is not intended to be a substitution for diagnosis, treatment, or informed professional advice. You should not take any action or avoid taking any action without consulting with a qualified mental health professional. For more information, please read our
terms of use.