Therapy Apps For You
By: Marie Miguel
Updated March 02, 2021
Medically Reviewed By: Stephanie Beebe, MSW, LISW-S
Everyone experiences mental health issues, and can use the support of others. Whatever you're going through, therapy can be a powerful ally to help you improve your well-being. With or without a mental health issue, it can help empower you to live the life you want, foster better habits, and even improve your quality of sleep.
If you need help with a mental health issue like depression or anxiety, consider using a therapy app. Therapy apps allow you to take control of your mental health care and find help from the comfort of your own home. A therapist app on your phone or device allows you to talk to licensed professionals who can provide the help you need.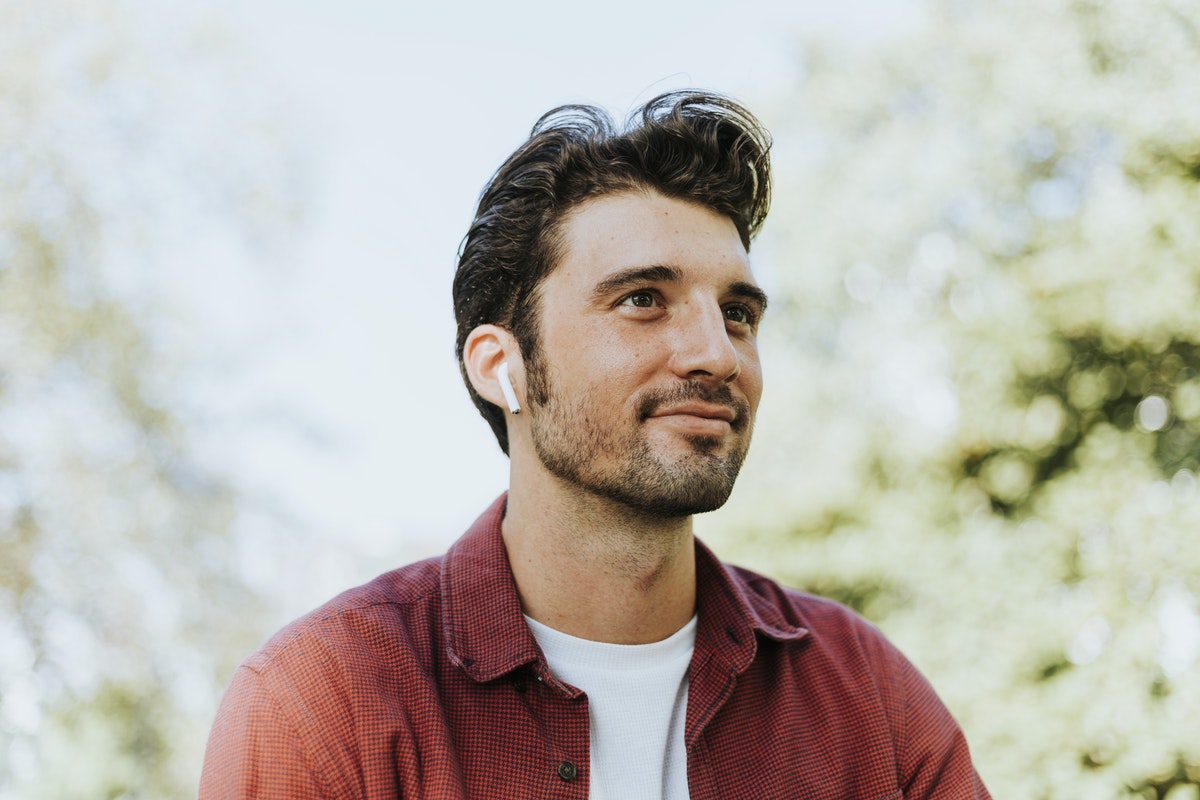 This website is owned and operated by BetterHelp, who receives all fees associated with the platform.
Source: rawpixel.com
What Can A Therapist App Do For Me?
Mobile therapy apps allow you to participate in mental health treatment and therapy sessions from anywhere in the world. Sometimes, you might need help responding to panic attacks or other mental health crises. Other times, you might need help with a less acute personal issue, like seeking career advice or managing a mental health disorder. Using a therapy app can quickly help you relieve stress and anxiety related to these and other life issues.
Therapy apps employ numerous user-friendly techniques to allow you to communicate with a therapist:
Text
Text therapy apps allow you to chat with a therapist through text or video chat, 24 hours a day. You can also view messages and notes from previous therapy sessions, which makes it easier to recall and retain advice.
In-depth mental health conversations may require a little more time for the therapist to respond. Messages sent using your therapy app are available for you to check at your convenience. Luckily, most apps require the therapist to respond at least once a day, so you can get the help you need.
Phone
Phone apps, also known as voice therapy, arrange calls with a therapist using your telephone or device and a compatible therapy app. Depending on the type of therapy recommended in your treatment plan, you may be able to combine phone therapy and text therapy sessions for your online mental health solution.
Talking on the phone can be comforting, especially if you're experiencing a mental health crisis. Also, some therapists may use voice messages to communicate, making it a little more convenient.
Video
Video chatting allows you to get the closest possible experience to an in-person session. With video chats, you can speak with a therapist in real-time as long as your connection is reliable. Therapy apps with a desktop feature usually run more smoothly. Video chat sessions also work well for couple therapy, marriage counseling, and sessions that involve another family member.
The Best Therapy Apps
Many mental health therapy apps are available for download on mobile devices. Finding the best online therapy app for you depends on why you need it, pricing, and features. You should choose a therapy app that offers access to trained and licensed professionals who can offer a variety of mental health counseling options. Apps with the capability to match you to a professional based on your symptoms or needs are ideal.
BetterHelp
BetterHelp matches clients dealing with common mental health problems with a licensed therapist who provides the type of therapy you need to alleviate your mental health related concerns. This is one of the best-known online therapy apps for diagnosing and treatment of mental health issues, and for good reason. Signing up is easy, and through desktop and mobile communication, BetterHelp provides numerous options for receiving mental health support. BetterHelp employs thousands of licensed therapists, and its highly rated app offers quick help for common mental health disorders.
ReGain
ReGain is another popular site that offers mental health services via an online therapy app. What makes ReGain different is its focus on providing couples with counseling to support their close and intimate relationships, including marriages, long-term relationships, friendships, and family troubles. The goal of ReGain is to improve relationships by first improving mental health.
Like BetterHelp, ReGain employs licensed professionals. ReGain allows you to talk one-on-one or together with your partner. Sometimes, both individual and couple therapy are needed to improve the relationship. ReGain is a good fit for couples who are ready for an alternative to traditional counseling. Intimate couples can use the app to begin healing their relationships from the privacy of their own homes. For any relationship, using ReGain should help with addressing relationship issues and individual mental health concerns.
Talkspace
Talkspace is an online therapy app that operates very much like BetterHelp.com. The Talkspace app provides online mental health services and runs familiar ad campaigns featuring celebrities like Michael Phelps. Similar to BetterHelp, it offers a matching service for thousands of therapists to provide therapy and support.
Talkspace focuses on its app to provide services, but it lacks the critical desktop features that BetterHelp offers to make attending video mental health chat sessions easier for clients. However, the lack of a desktop option may not be a problem for someone seeking therapy solely through their mobile device.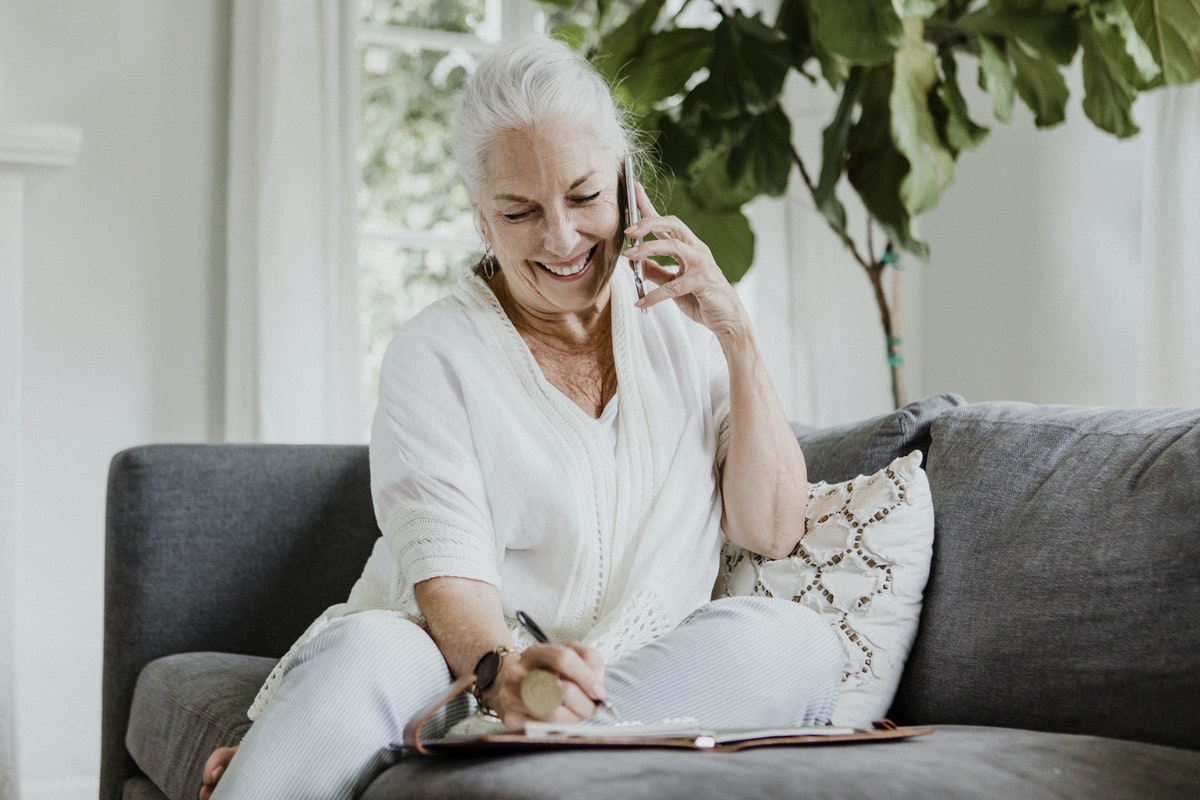 Source: rawpixel.com
Breakthrough
This app comes with two advantages: scheduling and billing. Users can view available appointments and schedule immediately, which is particularly beneficial in times of crisis. Also, although most mental health apps are out-of-pocket expenses for users, some health insurance plans will cover Breakthrough. However, Breakthrough is quite expensive for users whose insurance plans do not cover its services.
Faithful Counseling
Faithful Counseling is similar to BetterHelp, but it approaches counseling from a Christian perspective. Faith-based counseling is often available through religious organizations and houses of worship, but Faithful Counseling allows clients to receive online help from a licensed therapist. This service may be a good fit for individuals looking for a Christian spiritual connection in their online therapy.
Pride Counseling
Mental healthcare providers serving members of the LGBTQ+ community need to be particularly aware of specific needs and respectful of identities. Pride Counseling offers online therapy from therapists who specialize in serving the LGBTQ+ community. For clients who are seeking to come out to loved ones, struggling with issues of acceptance, or needing guidance in finding their identities, Pride Counseling is the app that guarantees authentic support.
Teen Counseling
The teenage years often include many struggles: finding a sense of identity in this world, figuring out what career to pursue, dealing with hormonal changes, dealing with peers… managing these and other stressors can be a challenge for any teen.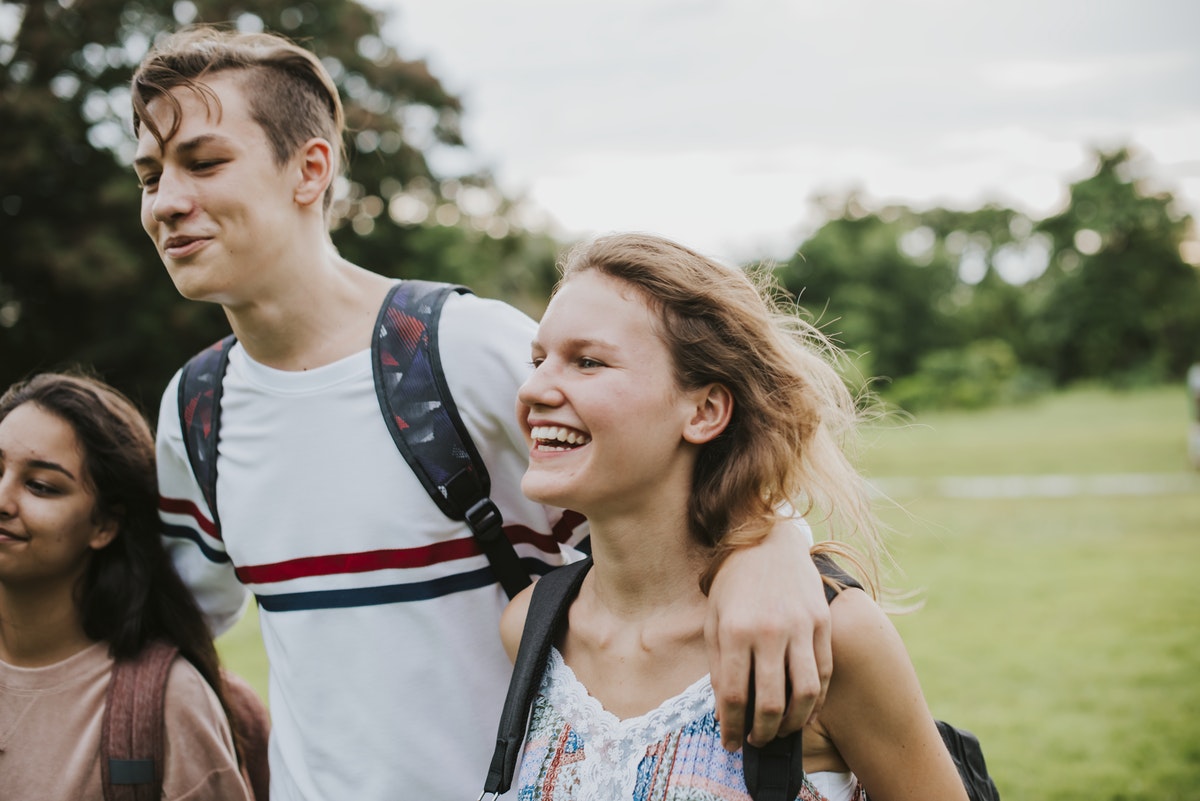 Source: rawpixel.com
Teen Counseling offers online therapy from a therapist or counselor licensed to work with teenagers. Adult family members can send Teen Counseling invites to their teenagers. For teen users, everything, aside from mandatory reporting of abuse or self-harm, is confidential.
Which is the Best for You?
The best therapy app for you depends on your needs and schedule. Do you want a desktop option, or only a mobile app? Some of these apps are broad in what they cover, while others have a specific focus. You may want to try out several of them via free trials, if available, in order to find the right fit.
Conclusion
As mental healthcare has expanded into different channels thanks to advances in technology, therapy apps have become a large and growing field of options for potential users like you. The apps described here are useful, but by no means exhaustive. More information is available through many reputable sources, like these rated reviews of mental health apps from the Anxiety and Depression Association of America.
In considering which apps might best support your mental health journey, you may want to look at which apps use research-based methods, offer feedback, or provide flexibility and ease of use. You also may want to think through which channels of communication are the best fit for you. The most important component of any app, however, is the same as any other mental health treatment: can it adapt to meet your individual needs and provide the care that will support your wellbeing? It is well worth it to take your time in finding a therapy app that offers what you need. These reviews from BetterHelp users show what a difference the right fit can make.
Back in those days of pandemic and crisis we have been under a lot of pressure and trying to find a way out… I consider myself very lucky to be with Laurie. She gave me hope from the beginning and even I cut show her more how I really feel, even it's hard on me to cry to a strange I feel her support. Sometimes I start to write the way I feel everyday and she remember even those details. I feel I'm moving forward even if there are some dark says she is always telling me don't be hard on yourself. I appreciate she listen to me, and she gave me hope in the way in the words I never imagine this app has such professional and human very human people!

Lauren is a wonderful therapist! This is my first time using online therapy and she has made me feel so comfortable and confident about this process. We use a mixture of chat and phone calls which works great for me. She is so easy to talk to, understanding and supportive. I feel very thankful to have been matched with her.

---
Previous Article
What Not to Say To Your Therapist: How To Make The Most Of Your Therapy Sessions 
---
Next Article
Thera-Link Review: Is It A Worthwhile Therapy Service
---
The information on this page is not intended to be a substitution for diagnosis, treatment, or informed professional advice. You should not take any action or avoid taking any action without consulting with a qualified mental health professional. For more information, please read our
terms of use.