Therapy Apps For You
By: Marie Miguel
Updated August 27, 2020
Medically Reviewed By: Stephanie Beebe, MSW, LISW-S
When you need help with your mental health-related issues like depression and anxiety consider using a therapy app. Therapy apps are a growing part of the telehealth world, allowing you to take control of your mental health care and get help from the comfort of your own home. A therapist app on your phone or device allows you to talk to licensed professionals who can give you the help you need. Thanks to therapy apps, it's much easier to talk to a licensed professional. Let me explain what that means for you.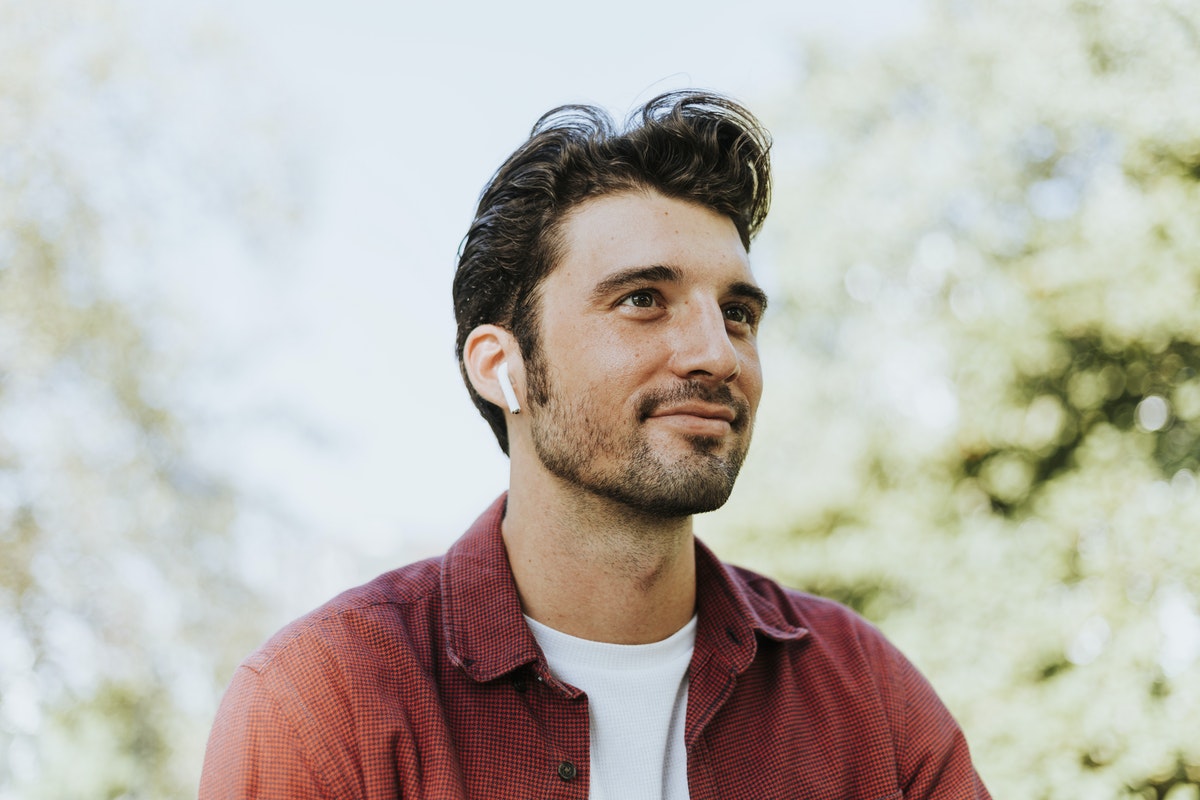 Source: pixabay.com
What Can a Therapist App Do For Me?
An online therapy app can be a lifesaver when it comes to managing your mental health care online. Being able to talk to someone at your convenience to get the help you need is useful. Mobile apps allow you to participate in mental health treatment and therapy sessions from anywhere in the world.
Sometimes, you need help when you're having panic attacks or other mental health crises. Other times, you need help because of a personal problem, which a therapy app can help with by providing text therapy and other therapy services for managing mental health disorders online. For example, you may get career advice or learn what to do next in school. These are just a few examples of what therapy apps can do for you. Using a therapy app can quickly help you relieve stress and anxiety related to important life issues like these.
Therapy apps use quite a few techniques to allow you to communicate with a therapist, and they all are user-friendly.
Text
Text therapy apps allow you to chat with a mental health therapist instantly through text or via video chat 24-hours a day. You can view the previous messages and notes from therapy sessions as well, allowing you to remember some of the advice. Having access to the written word can be better for some people, though you may miss a little bit of body language.
In-depth mental health conversations may require the therapist to take a bit to respond to you. Messages sent using your therapy app are available for you to check at your convenience. Luckily, most apps require the therapist to respond at least once a day, so you can be able to get the help you need.
Phone
Phone apps, also known as voice therapy, is when you speak with a therapist using your telephone or device and a compatible therapy app. When you login to your therapy app for phone or video chat therapy, you are connected to chat with a therapist using your own voice. Depending on the type of therapy recommended in your treatment plan, you may be able to combine phone therapy and text therapy sessions for a total online mental health solution.
Talking on the phone can be comforting, especially when you're having a mental health crisis. Hearing someone's voice and getting the help you need in real-time is a good move. Also, some therapists may use voice messages to communicate, making it a little more convenient.
Video
Video chatting allows you to get to the closest experience to a one-on-one session as possible. With video chat, you can speak with the therapist in real-time as long as your connection is reliable. With therapy apps that have a desktop feature, this usually makes video chatting better. Video chat sessions are great for couples therapy and marriage counseling sessions that involve another family member.
The Best Therapy Apps
With all that said, what are the best therapy apps and counseling apps available? There are a wide variety of mental health therapy apps available for download on mobile devices. The best online therapy apps can depend on what you need it for, the pricing, and what features you need. Let's take a look at some of these apps and see which are the best.
Choose an app that provides the best matching therapist for your mental health-related symptoms and issues. Focus on choosing a therapy app that offers access to trained and licensed professionals that offer a variety of mental health counseling options like how to cope with depression if this is your primary concern.
BetterHelp
This is one of the best known online therapy apps for diagnosing and treatment of mental health issues for good reason. Signing up is a breeze, and once you do, you have quite a few ways to find the best therapy solutions for your unique situation. BetterHelp employs desktop and mobile communication, giving you quite a few options for receiving mental health support. BetterHelp employs thousands of licensed therapists and their therapy app is a highly rated way to get help for common mental health disorders.
BetterHelp matches clients suffering from common mental health problems with a licensed therapist who provides the type of therapy you need to alleviate your mental health related concerns. It's one
Regain
Regain is another popular site that offers mental health services via an online therapy app. What makes Regain stand out from the crowd is the fact that this online therapy app specifically designed for providing couples with mental health awareness related counseling that may be affecting their intimate relationships. The goal of regain is to improve relationships by first improving the status of mental health.
Relationships can include marriages, long-term relationships, friendships, and family troubles. Like BetterHelp, Regain also employs licensed professionals. Regain allows you to talk one-on-one or together with your partner. Sometimes, both individual and couple's therapy are needed to repair the relationship.
Regain is one of the best therapy apps and a great place to start for couples who are ready for an alternative to traditional counseling. Intimate couples use the Regain therapy app to begin healing their relationships from the privacy of their own homes.
With online relationship therapy, you can watch as your relationship improves quite a bit as you and your intimate partner begin to feel comfortable addressing relationship issues and mental health concerns that may be interfering. Therapy works. Relationships that are falling apart can improve in the blink of an eye. Already stable relationships may see even more improvement. You will be surprised by how much of a difference it makes. As the name of the service suggests, you have a lot to regain from using Regain.
Talkspace
Talkspace is an online therapy app that operates very much like Betterhelp.com. The Talkspace app provides online mental health services. You may be familiar with the popular Talkspace mental health campaigns featuring celebrities like Michael Phelps. It offers thousands of therapists for providing mental health diagnosis and counseling as well. Just like BetterHelp, you can match yourself to therapists who are the best fit for the job.
Talkspace focuses more on their app. Although the Talkspace app focuses more on the user experience, their therapy app is lacking one of the critical desktop features that BetterHelp offers to make attending video mental health chat sessions easier for clients.
If you're someone on the go, this may be no problem for you. Getting the help you need to mitigate your mental health related concerns (from any location) is always convenient, and it's something online therapy always has going for it. If you need help, Talkspace may be the one for you. Use it and see how it compares with BetterHelp.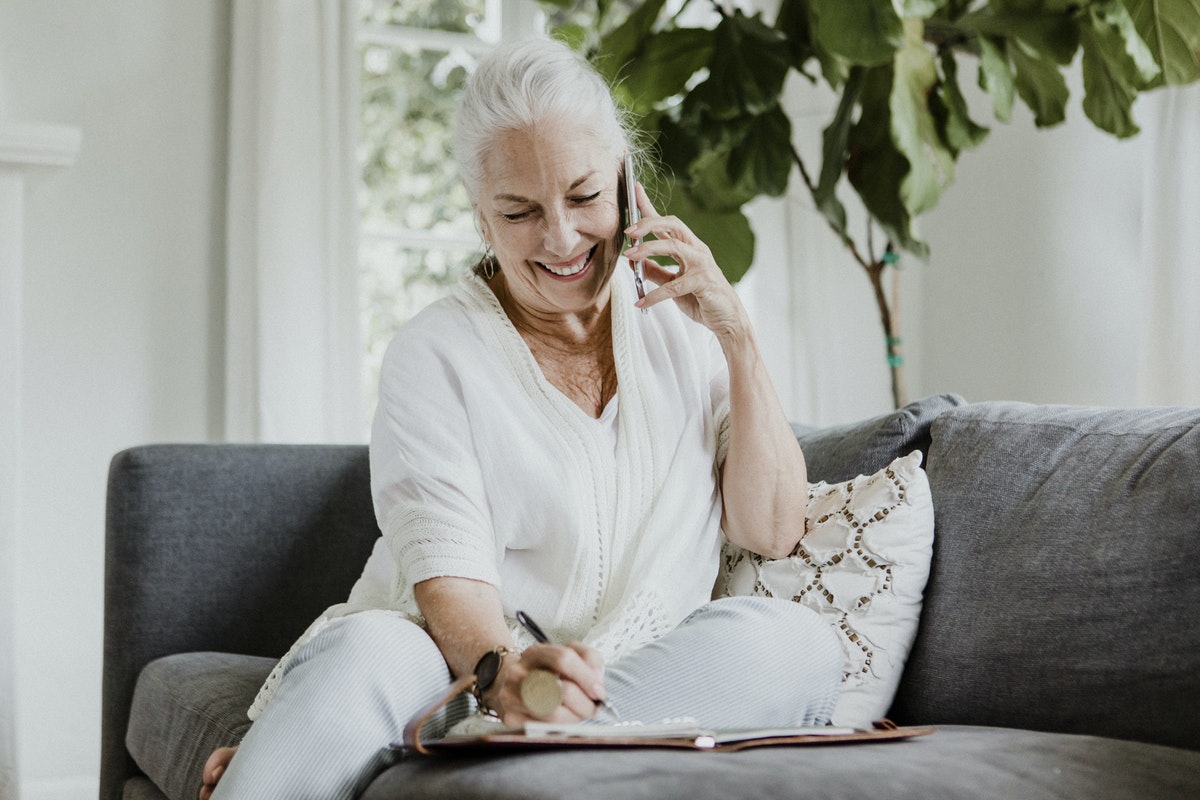 Source: pixabay.com
Breakthrough
So, what is so breaking about Breakthrough? This service comes from people who have had experience, and they are notable for their scheduling system. You can pick appointments using the app and you don't have to wait for a response. Scheduling is always important, especially in online therapy, when you may need help at a certain time. Breakthrough makes it a whole lot easier.
One of the best features of Breakthrough is that some health insurance plans pay for this service. With most of these apps, you will have to pay out of pocket, as online text, voice, and chat therapy has yet to catch up to insurance. However, Breakthrough has, so it may be the service that you may want to check out. Unfortunately, if you don't have insurance, it is really expensive, so if you have to pay out of pocket, the other apps may be the best for you.
Also, there is more quality control, with the therapists having to do at least five sessions a month.
If you have the insurance, Breakthrough may be worth checking out, so give it a whirl and see if it's right for you.
Faithful Counselling
Faithful Counseling is similar to BetterHelp, but it uses counseling from a Christian perspective. Faith-based counseling is something you can get from a pastor or someone else qualified in your church, but Faithful Counselling allows you to get help anywhere from a licensed therapist. Find a spiritually informed therapist who can help with your problems, figure out what it all means in God's plan, and help you connect with God spiritually. If you're religious, it's worth checking out.
Pride Counseling
When you are part of the LGBTQ+ community, you need someone who understands your struggles and is friendly with your identity. Pride Counseling allows you to get help from someone who specializes in the LGBT community. You may be a gay man who is worried about coming out to his parents. You may be a trans person struggling for acceptance. You may not even know what gender you are and need guidance. Pride Counseling employs many therapists who are LGBTQ+ friendly, allowing you to get the help you need from someone who can understand your struggles. While other apps have LGBTQ+ therapists as well, this is the app that guarantees you get that support.
Teen Counseling
The teenage years are filled with struggle. Finding your sense of identity in this world, figuring out what career you want to pursue, dealing with hormonal changes, dealing with your peers, learning to drive… there's quite a bit on the plate for a teen, and managing it all can be a challenge.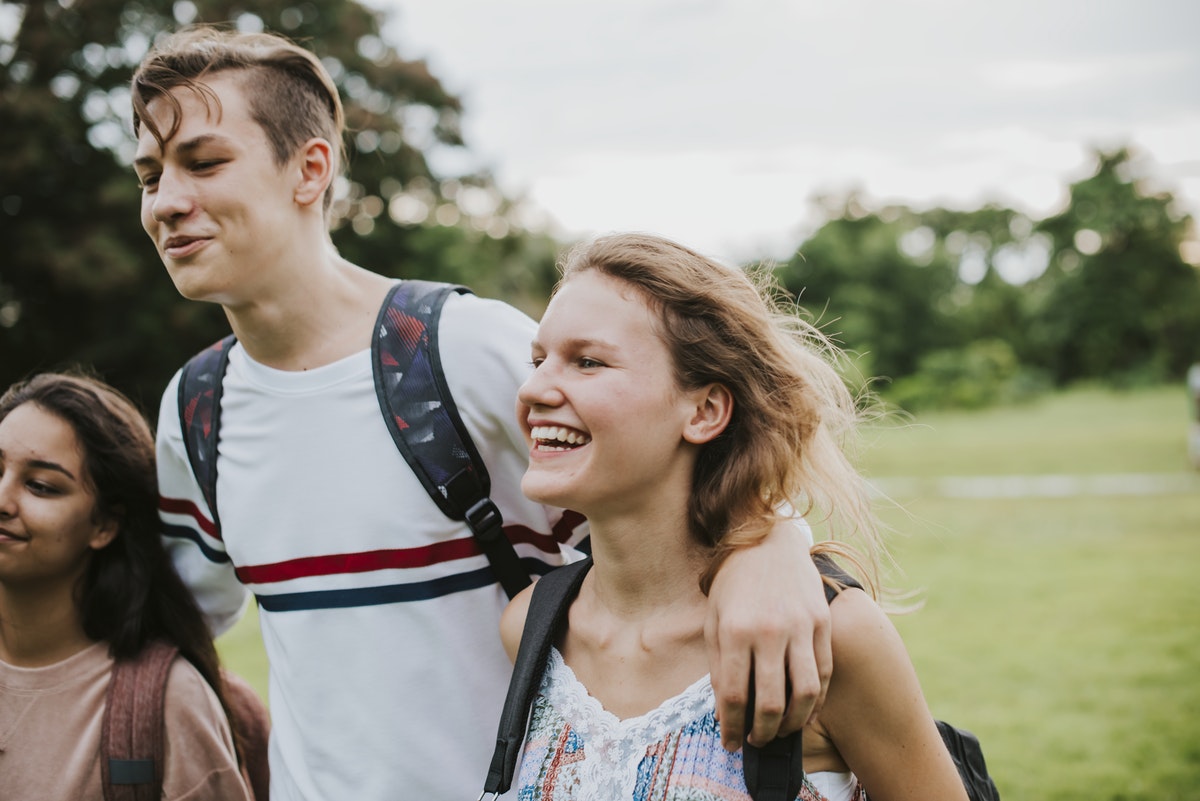 Source: pixabay.com
Teen Counseling allows you to get the help you need from a therapist or counselor licensed to work with a teenager. Parents can get their kids an invite to it. For teens, everything is confidential except if someone is being abused or if you're considering harming yourself. Otherwise, you don't have to worry too much about your therapist telling your dirty little secrets to mom and dad.
Which is the Best for You?
The best therapy app for you will depend on what you need help with and where you want it. Some of these apps allow for desktop communication, with a fast email response time for answering questions, while others are a little more strict. Some are broad in what they cover, while others have a specific focus. This specific focus may be more up your alley if you just need a therapist to cover that, but if you have a variety of issues, a general app may be the best for you.
Everyone is different and may need their own unique approach to therapy, so it's hard to pick one and say it's objectively the best. The good news is that there is help available. Looking into all these apps may be your best bet. They don't require too much to get started, either, which is why many people love them. Some may even offer a free trial so you can start getting help risk free, then cancel if it's not right for you.
FAQs
Is there an app for therapy?
Many activities are done through the Internet and through devices, one of which being online therapy. With mental health a major concern, there have been many apps based on therapy. You can divide them into one of three categories:
Self-Help
These are therapy apps where you help yourself. For example, you may download an app to help you accomplish your goals, and while the app may have reminders and other ways to keep you accountable, you enter the information and keep yourself going.
Other self-help apps may use prerecorded voices or sounds. For example, a meditation or sleep app may play ambient sounds to calm you down or have a prerecorded meditative breathing session, but you don't have a teacher there helping you.
Some fitness apps could be classified as therapy apps. Working out is a great mental health booster, and apps that allow you to reach your fitness goals can improve your mental health immensely. They can be free, or they may cost some money.
Community Apps
These apps tend to connect you with people who are going through a similar situation, or who can provide you advice and guidance. These people are usually not professionals in the mental health field and are just ordinary people like you. When you speak to people who have a similar mindset or problems as you do, you can work together to come up with solutions. Or, perhaps you want to vent, and that's okay. A community app can help you with that, as well. These can be free to sign up for, and there may be a fee.
Licensed Therapist
These are apps where you talked to a counselor or therapist who is licensed. They may have some extras that include features from the other two types, but the focus is speaking to a professional. You can pick a plan and text, call, or have a video chat with a licensed therapist. These apps tend to cost money weekly or monthly.
What are the best therapy apps?
It depends on what you need. Let's list a few of our favorites.
If you need to speak to a licensed therapist, check out the BetterHelp app. You can speak to a licensed therapist through text, live chat, video, and more. It also has resources you can check out if you need help.

If you want to learn meditation, Headspace is a great app. Created by a Buddhist monk, the app hopes to help you achieve mindfulness, a state of mind that can help with many of our problems. From calming us down to reducing worry, mindfulness is worth learning no matter who you are.

Looking to be happier? Happify is another excellent app. It has various games and other resources that are designed to improve your mood. Whether you're feeling glum, or just want a mood boost, Happify is here to help.

Wanting to sleep? Calm is a great app for this. Besides meditation resources, it also has plenty of sleep stories. Bedtime stories aren't just for children.
Many of these apps do cost money, but some do have a free version you can try out. Download them and see which one works for you.
Is there a free therapy app?
While talking to a licensed therapist is going to cost you, there are plenty of self-help therapy apps that don't cost anything except for a few MB of your data storage. Here are a few of them.
· Take a Break! - Meditations for Stress Relief. You can find plenty of free meditation apps such as this one, all with prerecorded sessions and tips to achieve meditative mindfulness. Meditation works well for most mental health problems, and anyone of any age can do it.
PTSD Coach. This app is for people with PTSD, particularly soldiers. However, if you have PTSD due to another trauma, it can still help. Its resources and guidance make it worth the download, and it's absolutely free.

T2 Mood Tracker. This app helps you track your mood and looks for any symptoms of a mental health disorder. There are various apps that can help you track any symptoms of a potential disorder. With that said, it's important you seek an official diagnosis.
Is Online Therapy Effective?
While effectiveness can vary from person to person, online therapy has many benefits. There have been many studies, such as this one in 2014, that have indicated that online therapy can be just as effective as in-person therapy.
Of course, some people are going to prefer being in a therapist's office, but when you're unable to, or you can't leave your home, online therapy can be a lifesaver. If you're looking to get help, online therapy is a wise option.
What apps help with anxiety?
There are quite a few apps that help with anxiety. For one thing, the app doesn't have to be tailored to anxiety patients to help with anxiety. A fun game or distracting app can make you forget about your anxiety. It's also easy to search for some. Just look up "app for anxiety," and you should find plenty of them, both free and paid. However, if you're looking for specific apps to help with anxiety, here are a few of them.
Calm. This is a meditation app that's great for calming the nerves when you have an anxiety or attack, or helping your restless mind fall asleep when insomnia is rearing its ugly head.

Rootd. This app is specifically designed for panic and anxiety. When you're having an episode, you can turn to Rootd, and it will show you some steps that you can take to help manage your panic attacks and anxiety episodes.

Headspace. This is another meditation app. Meditation and mindfulness are always effective towards anxiety, since it helps you eliminate the thoughts that fuel your anxiety, and it helps you calm your body when it feels like it's spiraling out of control.
Is there an app for panic attacks?
When you're dealing with a panic attack, it can literally feel like a life or death situation. Having an app, you can click on to give you relief is what you may need.
Any app that focuses on meditation or calming yourself can be useful. Apps such as Calm use soothing sounds, meditative breathing lessons, and other ways to calm your nerves. The YouTube app is a great way to get access to similar videos that Calm and other apps may offer.
Meanwhile, any online therapy app will work wonders if you need to talk to a professional when you have a severe panic attack.
One app that is good is Stop Panic and Anxiety Self-Help. This Android app is free and can help you prevent and treat panic attacks with some cognitive behavioral therapy.
Which is better: BetterHelp or Talkspace?
BetterHelp and Talkspace are two big names in online therapy, and when you want to get online therapy, you may wonder which one comes out on top. Both are well-ran services, and they have similar advantages. Both offer help from licensed therapists for a fraction of the price of traditional therapy. While both are good, BetterHelp does come out on top for a few reasons, such as:
Both have video sessions with therapists, but Talkspace only allows it via mobile. With BetterHelp, you also get it on desktop. Some people would rather talk to their therapist while sitting in their computer chair, and BetterHelp allows you to do so.

BetterHelp also allows phone sessions. Voice communication is valuable, especially if you're in an area where video chat is impossible.

While TalkSpace allows messaging, BetterHelp also has live chat. Being able to chat with your therapist in real-time is a valuable necessity for many people who need a therapist.

BetterHelp is overall, more affordable. Both have their own pricing plans, but BetterHelp is more bang for the buck.
But don't take our word for it. Check out both and see which you prefer.
Can you get therapy online?
Of course, you can. Online therapy has been around in some form since the beginning of the Internet but has exploded in recent years due to improving technology and more mental health awareness. It's easier than ever to talk to a therapist online through Skype or another app. It's also a competitive market, so you can get better prices through online therapy.
Can therapists do phone sessions?
Most online therapists do offer sessions through the phone or voice chat, and phone sessions, in general, have been around long before the invention of smartphones. We all know of hotlines you can call if you need help, and licensed therapists themselves have offered phone sessions before. With that said, you do lose body language when you do a phone session, which may be valuable for treatment. However, when you are unable to talk to a therapist in-person, a phone session can be a lifesaver.
Conclusion
These are just a few of the many online therapy apps available. With telehealth growing, there will be even more apps you can use. I say to try them out and see which is the best for you. It can be a replacement for traditional therapy, or at the least, something used alongside it.
---
Previous Article
What Not to Say To Your Therapist: How To Make The Most Of Your Therapy Sessions 
---
Next Article
Thera-Link Review: Is It A Worthwhile Therapy Service
---
The information on this page is not intended to be a substitution for diagnosis, treatment, or informed professional advice. You should not take any action or avoid taking any action without consulting with a qualified mental health professional. For more information, please read our
terms of use.