Sometimes we need help with our mental health or life challenges and decide to speak to a psychologist. However, scheduling an appointment, finding time in your day to commute to their clinic or office, and paying hundreds of dollars per session make in-person therapy an inconvenience. Luckily, more remote options are available, including over-the-phone therapy.
Telephone counseling can help you with all the same issues and concerns that you would address with a licensed therapist in traditional therapy. For example, telephone counselingl can help with events at work, issues with your family, medication management, relationship issues, or even just purely random occurrences that can leave you feeling anxious or depressed. If this is a frequent problem in your life, consider researching an online telephone counseling service or life coach.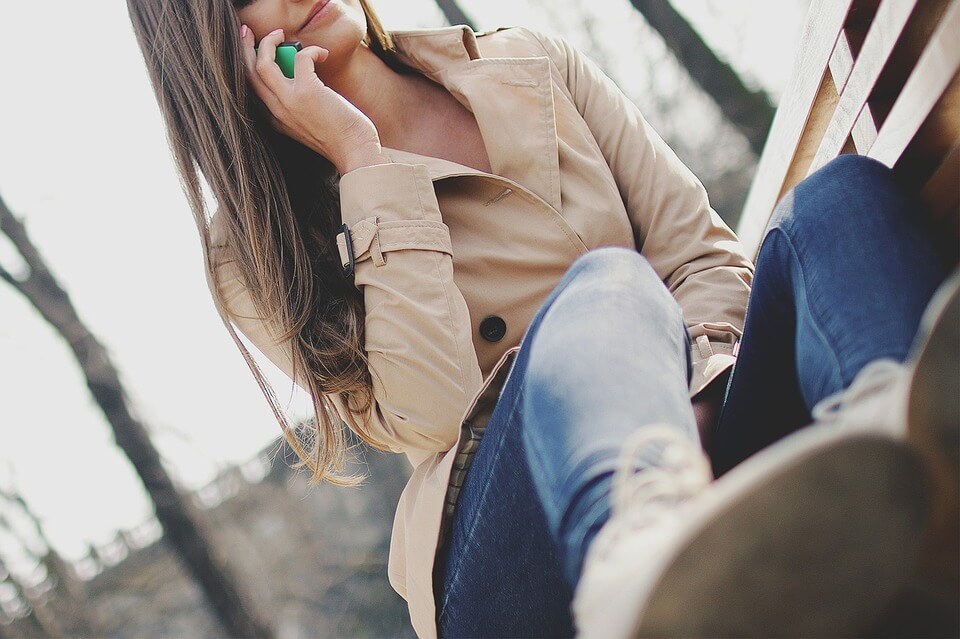 Telephone Counseling - Where And When You Need It
When you take part in online therapy, you can speak with licensed therapists in live video sessions, over the phone, by email, or by unlimited messaging. Online counseling provides the same services for getting individual talk therapy, couples therapy, marriage counseling, and family therapy, except instead of having to travel to a therapy office, you can get treatment online. In this article, we talk about how to get telephone counseling when and where you need it. Let's start by talking about what telephone counseling services can do for you.
What Can A Telephone Counseling Session Do For You?
Just because events aren't always under your control doesn't mean that you have to accept how they make you feel. Talking to a licensed therapist, whether in person or on the phone, can help you alleviate your emotional pain and find solutions or acceptance to the situations you are going through.
Online, phone, or distance therapy are part of the wider field of telepsychiatry. These distance-based mental health support services can include elements such as text chat or video conferencing for online counseling. Online therapy, live video therapy, and counseling on the phone are available for everyone, not only those experiencing serious mental health issues like chronic anxiety or clinical depression.
Subscribing to phone, email, and messaging therapy services is quite inexpensive (and, in some cases, even free). Free therapy services for marriage and couples therapy are available in the form of peer-to-peer support services and as free call consultations with a licensed therapist.
Taking advantage of online or telephone counseling gives you access to a qualified, licensed therapist at any time of the day or night. Whenever you hit a rocky patch and need some objective advice, support, and someone who can provide a little perspective on life's events, they will be there for you.
Typically, you'll be assigned to a particular therapist who will keep track of your progress and history. If the first mental health professional you're put in touch with doesn't suit you for whatever reason, requesting a different counselor is no problem at all.
Why Telephone Counseling With A Licensed Therapist May Be Right For You
While many of the benefits of on the phone, email, and messaging therapy are the same benefits that you would receive from in-person sessions with licensed therapists or family therapists, there are some benefits that you can only experience through this option or similar options like online counseling.
Telephone Counseling Can Help Beat The Stigma Of Treatment
There is a social stigma that surrounds mental illness and mental health. Too many people in society have formed inaccurate opinions about those that struggle with mental health challenges. This can dissuade people experiencing mental health challenges from openly seeking out the help they need.
The stigma is something that many people are aware of, even if they don't realize it. People who are struggling with challenges with their mental health can experience deep-seated shame because of this stigma. The shame often stops them from getting the help that they need, which causes them to spiral further down.
When people can use phone, email, and messaging counseling services, they don't have to go into an office and face others finding out about their appointments. Teletherapy is far more private, meaning it is less likely that anyone else will find out.
Telephone Counseling Is Easy To Access
Most people have easy access to unlimited calling these days. However, not everyone has easy access to getting in to sit down face to face with a therapist for many different reasons. Some of the reasons that people aren't able to see a counselor in their office include:
Physical disabilities
No access to transportation
Busy schedules
Social anxiety
However, with telephone counseling, there is no need to leave the house. Instead, people can get the help they need, all without getting up from their couch.
Avoid Scheduling Conflicts With Telephone Counseling
Between juggling personal responsibilities, a family, and a career, it can be difficult to get in to see a therapist for regular appointments. What makes this even harder is that many in-person therapists work only from 9 a.m. to 5 p.m. so many working individuals cannot schedule appointments without taking time off from work. With such a limited window of time to access mental health care, it is no wonder that so many people forgo it.
However, online therapy services and telephone counseling are typically much more flexible. These services have access to thousands of therapists around the country (or even the world) and they all have various working schedules. Therefore, that means you are far more likely to find a therapist who can work with your hectic schedule.
You Can Speak To A Counselor From Anywhere
Not only is telephone counseling more flexible with your schedule, but it also allows you to receive mental health care from anywhere. That means you can be sitting in your car during your lunch break at work or on the beach while on vacation with your family. You have access to help in the moments when you need it most.
It's More Affordable: Therapy Is A Call Away
In-person sessions, especially those at private practices, can be expensive. Paying for an over-the-phone, email or messaging counseling service is a lot more affordable, which can allow you the chance to get the help you need. When you have to pay hundreds of dollars for each appointment, it can be discouraging because you might only be able to afford a limited number of appointments. However, with a more affordable option, you could get the help you need each time you need it.
Additional Benefits Of Telephone Therapy
You may be wondering why some qualified mental health providers and psychologists prefer to work online rather than renting an office to offer their services. Well, just like other people, mental health professionals also have children, are retired, or prefer to work from home for other reasons.
Telepsychiatry allows them the freedom to do so while still providing a valuable service to those in need. Therefore, these therapy services are not just beneficial to patients but to the therapists as well.
Furthermore, online and phone therapy options typically give you more access to your therapist than traditional therapy. For example, for additional costs you may be able to call your therapist multiple times a week, or you may have a free 24/7 text messaging option, so you can contact your therapist whenever you need to.
Online Therapy And Counseling Via The Telephone With BetterHelp
Telephone Counseling - Where And When You Need It
The evidence suggesting that smartphone-enhanced therapy platforms can help address symptoms of a wide range of mental health concerns is mounting. In one comprehensive study, researchers examined the effectiveness and accessibility of mobile treatments, finding that over the phone-based counseling can be a useful form of therapy. The report assessed the applications of smartphone-enhanced therapy for a number of mental health disorders, including schizophrenia, substance use disorder, and bipolar disorder, and concluded that the benefits of these resources were wide-ranging. These findings are in line with those from a number of other studies, including reports on the usefulness of mobile phone therapy when dealing with depression, anxiety, and a number of other mental health issues.
There are also many varieties of therapy available online for you, like teen counseling, pride counseling, cognitive behavioral therapy, person therapy, and more.
As outlined above, therapy is a valuable resource when you're seeking help with mental health concerns. With BetterHelp, unlike with traditional, face-to-face sessions, you'll have the option of not only utilizing voice calls, but also video conferencing, live chat, or messaging. Also, you'll be able to reach out to your licensed counselor any time, day or night. If you need to discuss something that happened during the day, have a question, or simply want to chat, send a message and they'll get back to you as soon as they are able. And if for some reason your therapist isn't working for you, BetterHelp will help you try out different therapists until you've found the right one. The qualified professionals at BetterHelp know how to remotely guide you through a treatment plan that will put you on the path to better mental health. Read below for BetterHelp reviews, from those who have sought help in the past.
BetterHelp Counseling Reviews
"I love my calls with Cecilia! After every session I feel more empowered, calm, and collected. She gives so many helpful tips on self esteem and self care. Cecilia has such a warm, thrust worthy and serene personality, it is very comfortable for me to confide in her and to open up about my feelings. Many of the situations/issues that I discuss in my sessions make me feel less than, inadequate, and even guilty, but Cecilia does a beautiful job at validating my feelings. She helps me establish healthy boundaries in my personal relationships, encourages me to stand up for myself and gain confidence in the choices I make. Thank you so much Cecilia!"

"Lissette has provided me with clarity, validation, comfort & strategies to help me get through challenges in my life. Our sessions are grounding & we discuss specific things I am able to reflect on outside of our session while I implement changes. Even through our phone sessions I can tell she is caring, realistic, compassionate, incredibly attentive, and wants what's best for me. She's an absolutely wonderful therapist!"

Conclusion And Parting Thoughts
As technology continues to develop, our access to medical care for both our physical and mental health care continues to expand as well. While you might have hesitations about this therapy because it's relatively new, speaking with a licensed therapist through any channel can greatly improve your mental health. Whether you need it urgently in the short-term or are looking at its long-term benefits, a subscription to an over-the-phone, email, or other distance therapy service is certainly worth having at the time when you need it.
Frequently Asked Questions (FAQs)
Does Insurance Cover Online Counseling?
This depends on your health insurance provider or insurance company. Some companies may cover online mental health services while others only cover in-person services. Some large group health plans or insurance companies provide benefits for free over-the-phone mental health options/sessions with a licensed therapist under the federal Mental Health Parity Act. You can learn more about your health insurance plan and the free support options they offer by contacting your provider directly. Many large insurance providers also now provide mental health support via a call, email, and live video as covered by insurance under components of behavioral health.
However, keep in mind that insurance companies that cover online mental health care will not work for every online counseling service. Some online counseling services are not covered by insurance at all. Therefore, not only should you check your insurance coverage, but also make sure the service you want to use will accept insurance at all.
Usually, even with in-person therapy, the client may have to pay a co-pay for each session. This means that their insurance plan will cover part of the cost of treatment while the client covers the other part. Most online subscription plans even offer a payment plan or reduced costs for those afflicted by financial hardship. Overall, there's a variety of subscription options for online counseling to choose from.
What Is Telephone Counseling?
Telephone counseling is simply a therapy service that is conducted over the phone. Just like with in-person therapy, you have access to a licensed therapist or life coach who will help you cope with your mental health concerns or life challenges. The only difference is that the sessions are over the phone instead of in person.
Is It as Effective as Face-to-Face Counseling?
According to psychology researchers and experts, over-the-phone mental health services and online therapy counseling services have proven to be as effective as in-office therapy support services. If you have doubts about the effectiveness of counseling by phone, take advantage of free counseling options for consultations with therapists or get free phone support from peer-to-peer counseling networks.
How Does Phone-Based Counseling Work?
It's a form of counseling that takes traditional client-therapist sessions online. People receiving mental health services this way have access to the same traditional services available in an in-person setting. People connect to distance therapy services for couples therapy, marriage counseling, individual counseling, and family counseling services. A session with an online therapist is conducted the same way as in-office mental health services. The only difference is that your support services are available by video, chat or with a call.
What Is Home-Based Counseling?
Home-based counseling is a form of counseling where clients connect with free support services or paid services via phone, email, and unlimited messaging therapy options. Clients log in to participate in their services from home where they are connected to a licensed therapist. People interested in home-based counseling have a variety of options to choose from that range from free over-the-phone support services for couples therapy to unlimited messaging therapy sessions with licensed therapists—available 24 hours per day.
How Long Is a Counseling Session?
A typical in-office counseling session will last between 45 minutes to an hour. Using distance options like unlimited messaging therapy in realtime makes it possible for people to take part in quick individual and couples therapy sessions that last only a few minutes at a time. Free over the phone or introductory sessions may last shorter than a regular session. (Your free call consultation with a counselor may last between 15 to 45 minutes.)
Is Online Psychotherapy Effective?
Yes! Psychology researchers show that clients who receive mental health support services via phone, email, or in-person sessions report similar or better responses in their quality of life after using counseling support services. Even people who use free over the phone support services and peer-to-peer services report a positive mental health boost and overall improvement (vs. people who don't use therapy or similar support services).
What's the Difference Between a Therapist and a Counselor?
In some cases, the terms therapist and counselor are interchangeable. In other cases, you will find that a therapist is licensed to provide psychotherapy and therapeutic advice. You may find therapists in hospitals, doctors' offices, private practice, clinics, and schools. Counselors (depending on the rules and laws of your state) are generally not licensed to provide therapeutic support services/ Counselors are trained professionals who are certified to provide general advice, resources, and referrals. You may find counselors staffing free call crisis intervention hotlines or in peer-to-peer counseling settings.
How Do I Prepare for Counseling?
The best way to prepare for counseling (no matter what method you choose) is to write down your questions and concerns in advance. This way, when you meet with your therapist or counselor for a free session, you'll have a clear understanding of how they can help you address your issues. If you feel that your issue is an emergency and you or someone else is at risk of harm, contact your local emergency room, authorities, or one of the options listed below:
National Domestic Violence Hotline
National Suicide Prevention Lifeline
How Do I Approach My First Counseling Session?
Approach your first therapy session with an open mind. Be prepared with your written questions to make sure that all of your issues are addressed.
What is Individual Therapy?
Individual therapy is a session between the therapist and a client, and no one else. It differs from couples therapy, which is when a therapist speaks to two people in a relationship. Family therapy can involve multiple members of a family. Meanwhile, there's group therapy, which can involve one therapist with a group of people who may have similar problems but have no relation to one another.
How Can I Find a Therapist in My Area?
Finding the best therapist in your area is important, because not only does it allow you to get help nearby, but it also gives you a local connection. In order to find a counselor in your area, you can first begin by doing a bit of research, either online or by calling different therapists on the phone. Chances are, when you Google a therapist near you, you can read some reviews. Use these reviews to learn more about previous patients experiences, the results they saw, and any positive effects. Another way to supplement the benefits of therapy treatment and see results is through reducing alcohol and drugs, getting more sleep, and getting more information on specific disorders you may be experiencing or wondering about.
Asking your friends and family members for a recommendation can help as well. Some people want their therapy to be private, and there's nothing wrong with that, but if your friends or family members will open up about what therapist they see, then you can get a good recommendation. If not, then we recommend a doctor.
Also, public health clinics are a good recommendation if you are concerned about costs.
How Do I Find a Therapist Online?
If you need to find a therapist who can provide phone services, BetterHelp is your option. In the event that you can't do that, seeing if any local therapists can do remote sessions may be recommended.