Teletherapy - Its Advantages & How It Can Treat Mental Health
By: Sarah Fader
Updated May 04, 2021
Medically Reviewed By: Whitney White, MS. CMHC, NCC., LPC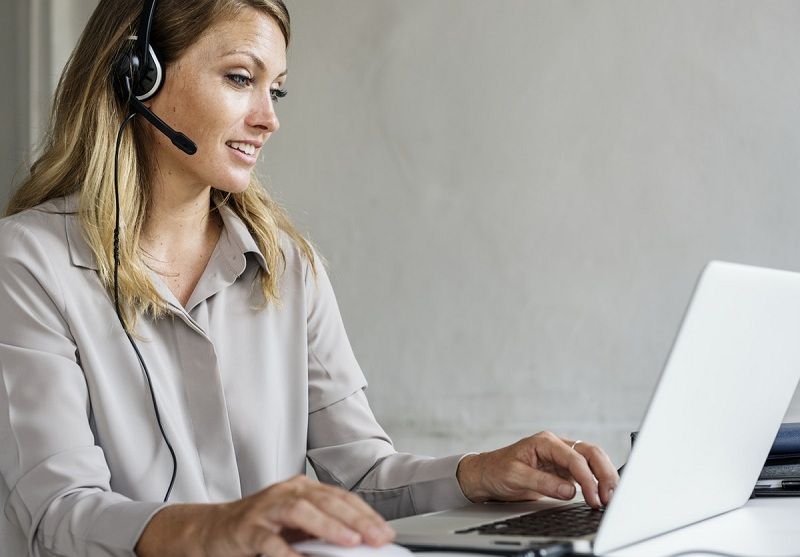 This website is owned and operated by BetterHelp, who receives all fees associated with the platform.
Source: rawpixel.com
Teletherapy is the mental health treatment of the future. Once upon a time, to get therapy, we needed to go to a physical office. For people with social anxiety, that was extremely challenging at times. Leaving the house was a battle of its own, but with the advent of the internet, going to therapy has become possible without going anywhere at all. If you're socially anxious, you can remain in the privacy of your own home while talking to your online therapist. It's not easy to develop a trusting relationship with a mental health professional, particularly if you have anxiety. You might be fearful of opening up to your therapist because you're scared of being judged. Maybe you think your thoughts are weird. Perhaps you think you're strange. It's not unheard of to feel misunderstood, and that's why we're sometimes afraid of sharing our vulnerabilities with others.
However, to develop a bond with anyone, you have to learn to trust them. Trust is one of the most foundational elements of the relationship between a client and a therapist. If you believe your therapist, you can speak freely and start to change problematic behaviors. If you don't trust your therapist, you're less likely to be able to grow emotionally. You won't be candid with them, and they won't see your vulnerability. Learning to form trust and a bond with your mental health professional takes time, and it can happen in teletherapy. It may even occur faster than you believed was possible.
Trusting An Online Therapist
Trust is something that evolves. Whether you're learning to trust a friend or an intimate partner, it doesn't happen overnight. In the same way, trusting a therapist is something that makes take a bit of time. The act of trusting a mental health professional isn't instantaneous. It is a process. When you're talking to an online therapist in the privacy of a place where you feel safe, it makes a world of difference. Teletherapy is advantageous for someone with anxiety or paranoia. You're on your turf. You're talking to somebody where you feel like you can be yourself, and that's something unique about online counseling.
You Need To Trust Your Therapist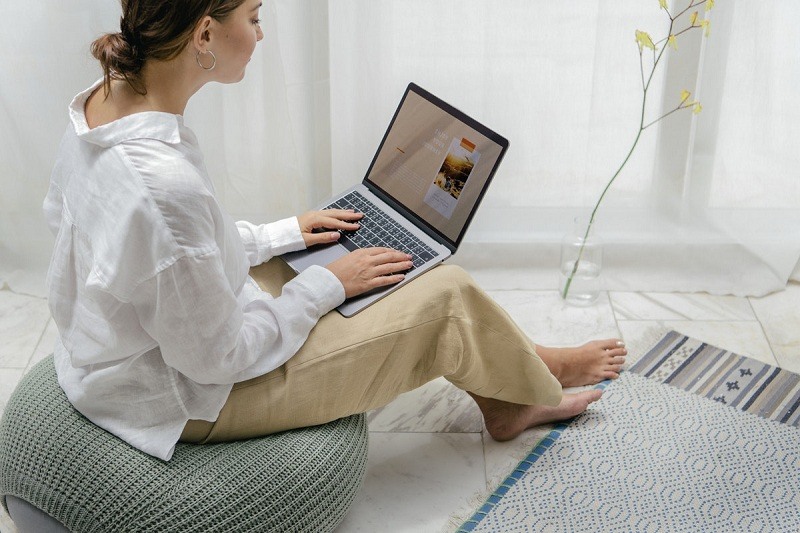 Source: rawpixel.com
You need to be able to trust your counselor, and that takes time, but if you're already in a safe space where you feel like you can be yourself, you'll be able to open up. It can be challenging to get comfortable enough to open up when you're in a physical office on someone else's turf. You're eliminating some of the paranoia and anxiety that you might feel when you have control over the location. Imagine you're sitting in the comfort of your living room. You can relax and begin to open up about the mental health issues you're experiencing in a setting you see every day. You're in your environment where you know where everything is, which makes you feel at ease. You don't have to enter into an unfamiliar environment (a therapist's office), which, no matter how many times you've visited, you still feel like you're stepping into a space that isn't yours. With teletherapy, everything about the treatment process is about you and how you feel.
Online Therapists Are Not Robots
I have news for you - online therapists aren't robots. Are you shocked? Well, don't be! Some people believe that online counselors aren't real. When people think about talking to a counselor or therapist online, they might imagine that the therapist is not real or that they are a robot. I assure you that online therapists are real people with feelings and the ability to empathize with you. They're real human beings that exist outside of your computer or smartphone. Because online counselors are genuine human beings, you can relax and be yourself around them. You're able to express who you are and work through real problems because this person cares about you. They want to help you and watch you grow.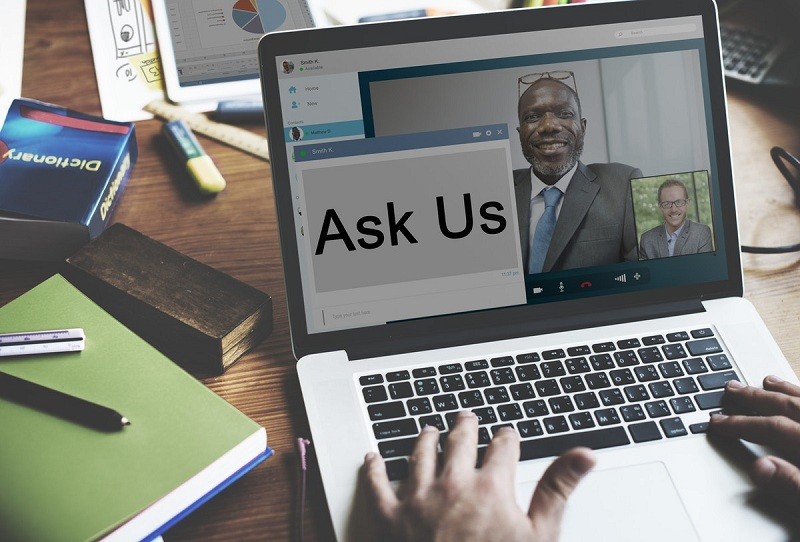 Source: rawpixel.com
A common misconception about online therapy is that artificial intelligence (AI) technology is used but that is not the case. Online counselors are real people with real emotions. They've studied psychology, just like all mental health providers, and they can support you in your mental health recovery. They're licensed mental health professionals with the credentials necessary to work with you. Online therapists are trained to work with individuals who live with mental illness, learning disabilities, and many other challenging life problems. Robots are exciting and have a lot of great qualities, but they're not mental health professionals. They can't feel empathy or engage with human beings in the way a trained and licensed therapist can.
What's Unique And Different About Teletherapy?
Teletherapy is unique from traditional therapy in a variety of ways. One of the best things about it is that you can communicate with your therapist in a way that makes sense for you. You might want to talk to them via text or video chat. You can even discuss what the best way for you to talk about your feelings is with your therapist!
Teletherapy offers different ways to communicate with a mental health professional. It's not just sitting on a couch talking to a therapist or counselor. There are different ways to reach your mental health professional. Some people articulate their feelings through talking while others prefer face-to-face interaction. You might find that phone therapy works better than seeing a therapist in person. You may feel more comfortable on video chat than talking on the phone because you can look at your counselor's face. You can talk to your therapist on the phone, through text messages, or video counseling. Depending on how you prefer to communicate, you can choose how your therapy sessions work.
In teletherapy, the goal is to make you (the client) comfortable with your meetings. It's unique in the sense that you don't have to be restricted to just talking via voice. If you communicate best through writing, teletherapy gives you the option to message your therapist, whereas, in a traditional therapy office, you're confined to their set of rules and may feel obligated to speak verbally. Teletherapy is versatile, and that's pretty cool! If you're thinking about different ways to get mental health treatment that don't necessarily involve traditional face-to-face talk therapy, teletherapy might be the best option for you.
Advantages Of Teletherapy For People In Remote Areas
Living in a remote area can make finding a mental health provider challenging. You might know the providers through friends or family if you live in a small town. Or you may not have access to services that other people in urban environments have. That's why online therapy is an excellent option. When you live in a remote area where there aren't a lot of possibilities for therapists, teletherapy is a game-changer. You can choose from a variety of mental health professionals rather than only selecting from those who are available and accepting new clients in your area. It's advantageous to have the ability to choose from a wide selection of mental health professionals and find someone that you feel comfortable with rather than being limited to having to see someone in your area who may not meet your needs.
On top of that, you won't have to factor in the commute time to get there! Getting to therapy can be draining in and of itself. You might get stuck in traffic in your car or have to rely on public transportation, which isn't entirely reliable. With teletherapy, you don't have to worry about commuting; you can meet with your therapist wherever there's a secure internet connection.
Try Teletherapy
In addition to all of these practical benefits, research, in most cases, is on the side of remote therapy as well. The New York Times recently discussed teletherapy and how its grown even stronger during the coronavirus pandemic. Peer-reviewed studies, to date, have shown that online therapy is typically just as effective as traditional therapy when treating common issues such as post-traumatic stress disorders, depression, and anxiety. And a silver lining of the pandemic might be that online therapy is more common than ever.
This article is full of reasons to try online therapy. Some others to consider are that online therapy is often less expensive than traditional therapy, and while you may have to go on a wait list to see a traditional therapist, most people are matched with a counselor on BetterHelp within 24 hours. Here are reviews from folks who are already trying BetterHelp:
"I was very skeptical of the idea of counseling in general but online counseling was an option I felt more comfortable with. Jennifer McLucas is an amazing counselor who provides a comfortable environment (even if it is online) for me to share the things I am struggling with! She provides achievable and practical solutions to help me work through what I am feeling! Definitely one of the best decisions I have made!"

"Melissa is wonderful. So happy to be working with her, especially because I was so hesitant to do online counseling in the first place. Really grateful for BetterHelp and the experience I've had!"

What are you waiting for? Try teletherapy! Has this article made you curious about the world of therapy? If you're starting to wonder about teletherapy, you can take a chance and try it for yourself. Don't listen to the assumptions of people's who haven't tried online therapy themselves. Some individuals who have only been to therapy in a traditional in-person setting might not see the value of teletherapy or understand how it works. To make an accurate judgment on teletherapy, you have to try it for yourself.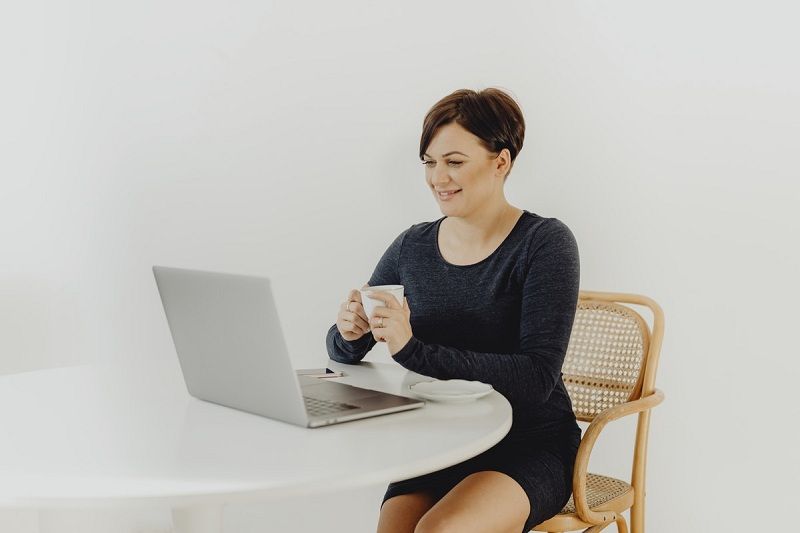 Source: rawpixel.com
Now that you know that online therapists aren't robots, maybe you're willing to try working with an online counselor. Perhaps you're a busy professional who can't seem to find a therapist in your local area. That's a reason to try online counseling. Your therapist is ready to accommodate your unique schedule. Give teletherapy a try if you're curious about how it can help you and your mental health. Search through the network of online therapists at BetterHelp, read about each of them, and learn about their licensing and qualifications to find one that you're comfortable with who suits your needs. There are a ton of benefits to seeing an online mental health professional, and, I assure you, they're not a robot!
---
Previous Article
A Friend is Not a Family Therapist
---
Next Article
How Does ERP Therapy Help With OCD?
---
The information on this page is not intended to be a substitution for diagnosis, treatment, or informed professional advice. You should not take any action or avoid taking any action without consulting with a qualified mental health professional. For more information, please read our
terms of use.