30 Famous People With ADHD
By: Toni Hoy
Updated August 19, 2019
Medically Reviewed By: Lauren Guilbeault
ADHD is an acronym for attention-deficit/hyperactivity disorder. According to the American Psychiatric Association, about 8.4% of children and 2.5% of adults living with ADHD. It's more common among boys and men than girls and women. Our list of celebrities with ADHD lends some truth to that.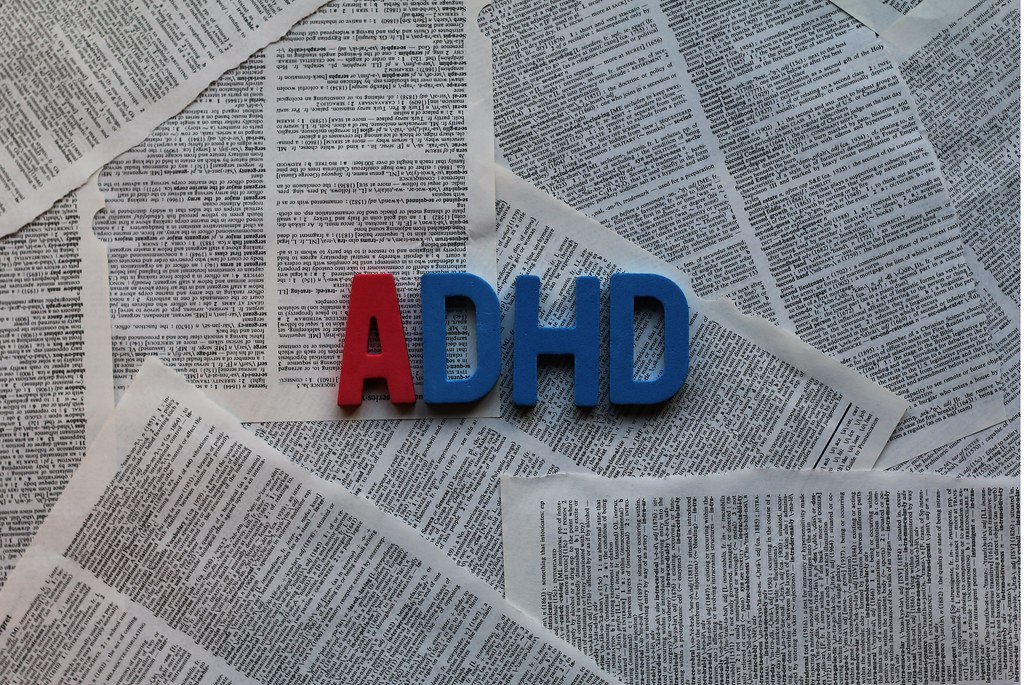 Source: flickr.com
Symptoms include inattention, hyperactivity, and impulsivity. As the following list so aptly demonstrates, a diagnosis of ADHD doesn't have to set you back in life. Sometimes, ADHD can even be an asset for celebrities with ADHD.
Famous People With ADHD
Athletes
Michael Phelps-Phelps once had a schoolteacher that told him he'd never be successful or amount to anything. The medication took the edge off, but swimming routines and the soothing effects of the water proved his teacher wrong. He won 28 Olympic swimming medals (23 are gold!) and became the most decorated Olympian of all time.
Karina Smirnoff-as a child, Smirnoff channeled her hyperactivity into dancing, ice skating, playing piano, and gymnastics. As an adult, medication helps her stay focused on teaching and performing. Smirnoff is a five-time U.S., National Champion, World Trophy Champion, and she performs on "Dancing with the Stars."
Simone Biles-Biles admits to taking medicine for ADHD since she was a child. She won the hearts of Americans with her 2016 gymnastics performance where she won gold in the individual all-around, vault, and floor routines.
Terry Bradshaw-Bradshaw is a football star, and Super Bowl champion turned television sports commentator. Bradshaw remembers struggling in school because of ADHD, so he poured his heart into sports. He takes medication to control his symptoms and speaks publicly as an author and motivational speaker on the issue of ADHD.
Pete Rose-Rose learned as an adult that what parents and teachers thought was just troublemaking was symptoms of ADHD. The lack of early diagnosis led him to a gambling addiction, which caused him to lose his spot in the Baseball Hall of Fame.
Caitlyn Jenner-is, a transgender athlete who struggled with a focus in grade school. Her sport of choice was track and field. Running became a tool for Jenner to excel and she went on to take the gold medal in the decathlon at the 1976 Summer Olympics under the name of Bruce Jenner.
Michael Jordan-many considers Jordan to be the greatest basketball player of all time. Later in his career, he became an entrepreneur and bought the Charlotte Hornets. He continues to try to reinvent himself, which is a common characteristic among individuals living with ADHD.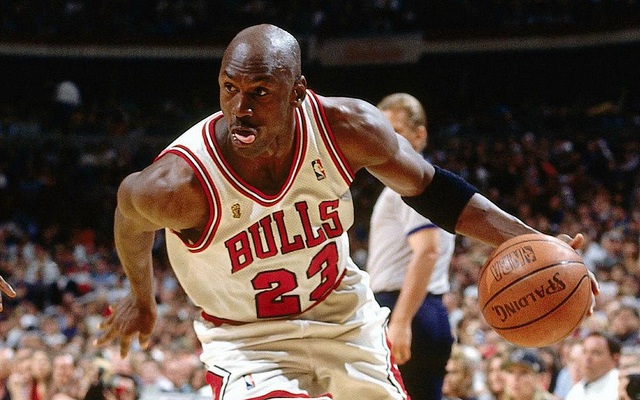 Source: flickr.com
Shane Victorino-Victorino was a professional baseball player whose struggles with focus and attention continued into his career. The thought he'd outgrown the disorder, but a coach sent him to a doctor because he kept interrupting teammates. Today, he runs an ADHD campaign called "Own It."
Tim Howard-Howard is a World Cup soccer hero after he broke the record for the most saves in a single match, with 16 saves. Howard managed to deal with multiple disorders while growing up, including ADHD, OCD, and Tourette's syndrome. Howard still practices a ritual for putting on his soccer gear. The star claims that playing soccer distracts him from his compulsions.
Singers
Adam Levine-Levine is a singer for the popular group Maroon 5 and television host for The Voice. His ADHD followed him into adulthood. He struggled with focus as a child and adult and continues to take medication for his symptoms.
Solange Knowles-Knowles is a singer, songwriter, and artist who refused to believe she had ADHD after her first diagnosis. She continues to struggle with memory issues and difficulty in completing tasks. She believes that many people in her industry may have ADHD and haven't been diagnosed.
Will .i.am-he is a famous rapper who says that working on his music helps him bring control to his racing thoughts due to ADHD. He considers music to be his therapy, which has led him to become a Grammy Award winner seven times.
Loyle Carner-Carner is a British singer and recording artist who couldn't figure out why he was such a crazy kid. He was diagnosed with ADHD and dyslexia. He now believes that ADHD fuels his creativity and has made him a superpower of a singer and entertainer.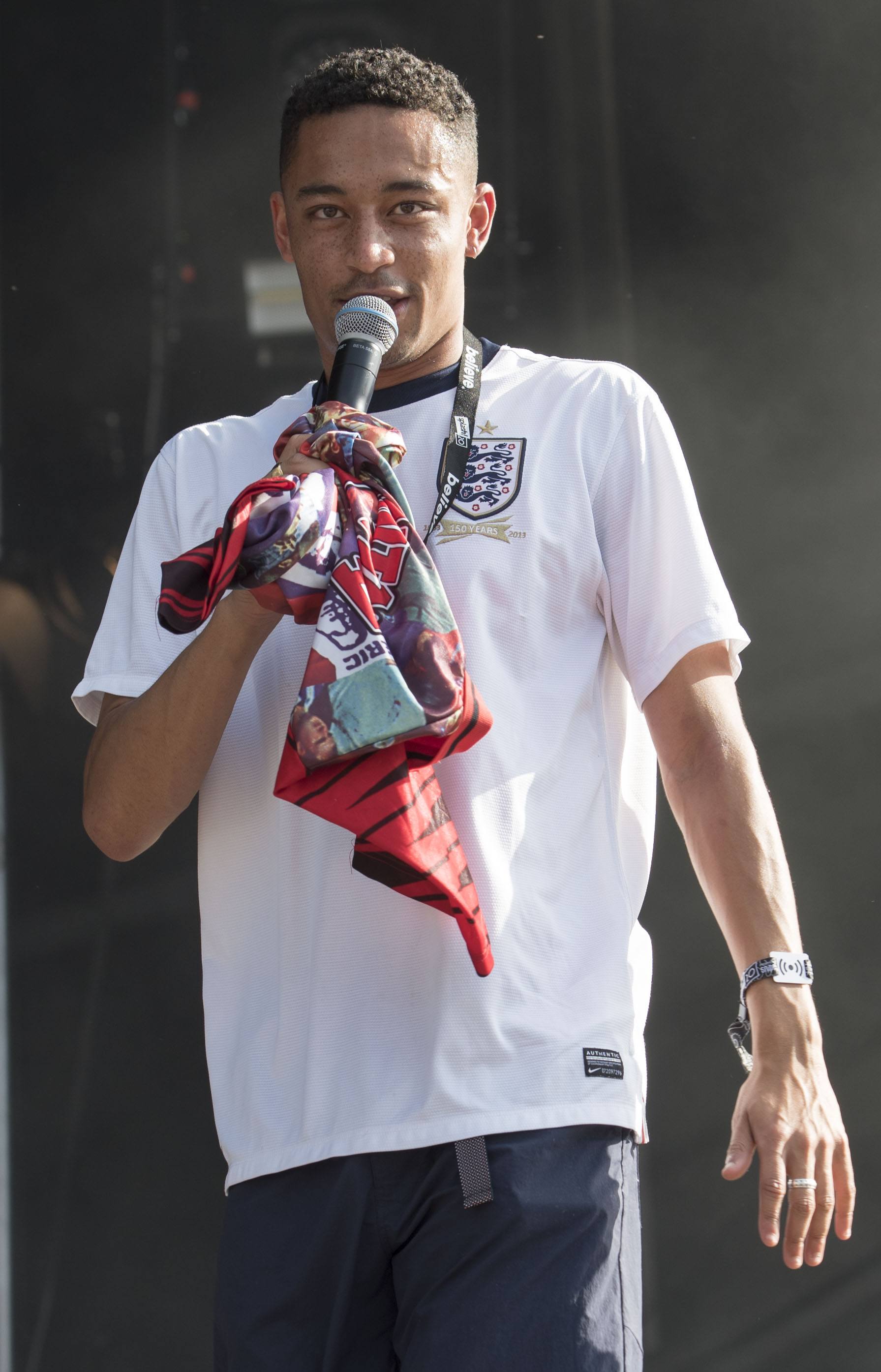 Source: commons.wikimedia.org
Actors/Actresses
Jamie Oliver-Oliver is a chef turned television personality. Oliver believes that his career as a chef taught him how to eat healthy which helps him manage the disorder as an adult. Oliver is an advocate for healthier school lunches and getting rid of junk food as a means to help children focus on schools.
Christopher Knight-looking back, Knight claims that his ADHD unfolded on-screen in his character, Peter Brady, of the long-running show, The Brady Bunch. He recalls struggling with memorizing lines. He also struggled with reading and writing and ultimately dropped out of college. He was diagnosed as an adult, and medication controls his symptoms.
Emma Watson-Watson is best known for her role in the Harry Potter She's taken medication for ADHD since she was a child. Her successes also include graduating from an Ivy League school, becoming a movie star, and serving as a UN Goodwill ambassador.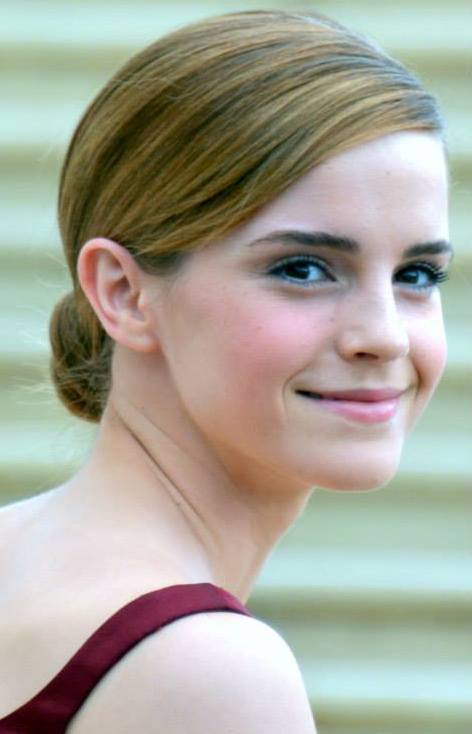 Source: commons.wikimedia.org
Michelle Rodriguez-Rodriguez is the former star of the television show, Lost. She admits to having ADHD and would like to pursue writing and directing but adds that it's difficult to do when you have ADHD. She's leery of taking medication for it at this time.
Lisa Ling-Ling, a journalist and television personality, says that she's fought with having an ability to focus since she was a child. She wasn't diagnosed with ADHD until she was an adult at the age of 40 when she worked on an episode about ADHD for Our America with Lisa Ling. The diagnoses came as a relief to her.
Channing Tatum-Tatum is a multi-talented actor who is handsome, talented, and funny. Tatum said he struggled to fit in at school because he wasn't like kids with autism or down syndrome, but he didn't fit in with regular classes either. He's been diagnosed with ADHD and dyslexia.
Bex Taylor-Klaus-this famous actress says she attended numerous different schools as a child and none of them seemed to know how to help her. She was a young girl who preferred to play with rowdy boys than girly stuff. Bex says medication didn't work well for her, but a gluten-free diet worked wonders.

Politicians/Analysts/Talk Show Hosts/Business People
James Carville-Carville is best known as a political consultant and commentator who led campaigns for former President Bill Clinton and Tony Blair. Carville acknowledges having adult-onset ADHD and regularly speaks publicly about it.
Sir Richard Branson-Branson is the founder of Virgin Airlines. Even though he was diagnosed with ADHD, he was highly accomplished since he was a youth when he started up a magazine called Student at the age of 16. He is also known for sending tourists into space and building an underwater airplane.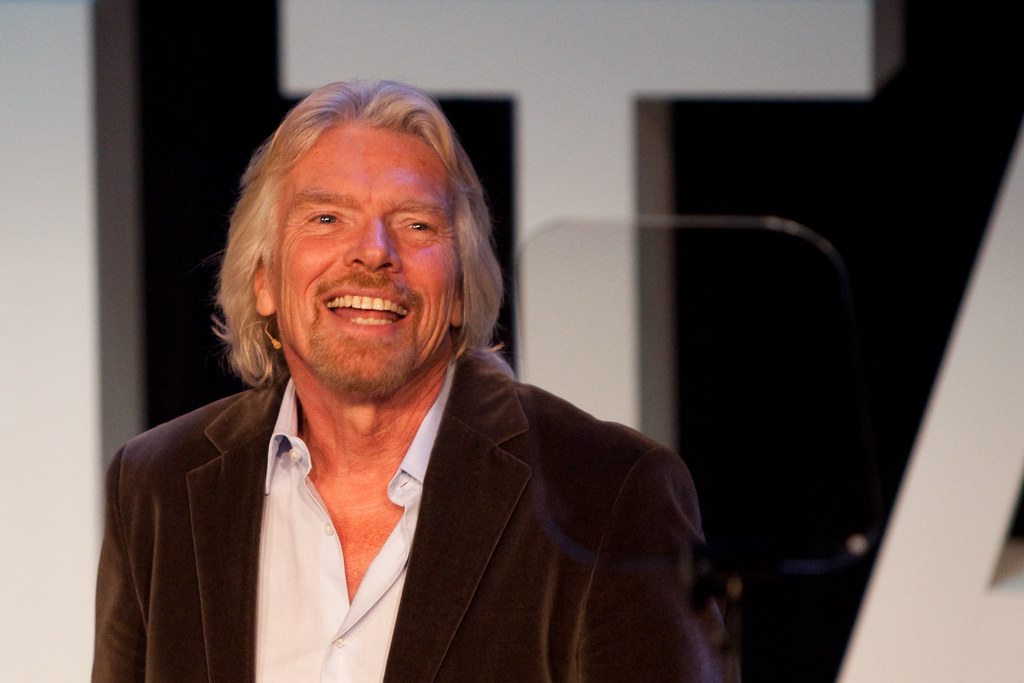 Source: flickr.com
John F. Kennedy-Kennedy was a Congressman who became the 35th United States president. His popularity rivaled that of movie stars and pop stars. Kennedy is best known for his participation in the Nuclear Test-Ban Treaty. ADHD didn't prevent him from becoming one of the best-loved presidents.
Paul Orfalea-Orfalea is the founder of the copy chain called Kinko's, which he named after his curly hair. Ofralea credits his disorders of ADHD and dyslexia for his business savvy and innovation. He favors hiring others to do the work that his disorders prevent him from doing.
David Neeleman-Neeleman is the founder of JetBlue airlines. He claims that having a diagnosis of ADHD prevents him from completing details and tasks, but it gives him the ability to think out-of-the-box and creatively.
Daniel Koh-Koh is the former chief of staff to Boston's Mayor Marty Walsh. Koh was named to the 30 Under 30 list at Forbes magazine when he was only 26. He recently lost a bid for Congress and now works as a partner for new tech startup HqO. He's come a long way for a student that his teachers deemed "a lost cause" because of ADHD.
Creatives
Howie Mandel-this television host and comedian also lives with OCD. His disorders prevented him from getting a high school diploma because they were not understood at the time. He continues taking medication and going to therapy to help him be less hyperactive, impulsive, and compulsive without losing his comedic persona.
Ty Pennington-Pennington was described as hyperactive and a distraction as a child. Today, he channels his energy into carpentry, art, and television roles. He still sees a psychiatrist and takes medication to tame his symptoms of ADHD.
Jim Carrey-Carrey is a comedian who has been the class clown since he was a child. He still finds it hard to come down from a comedic role because of his ADHD diagnosis.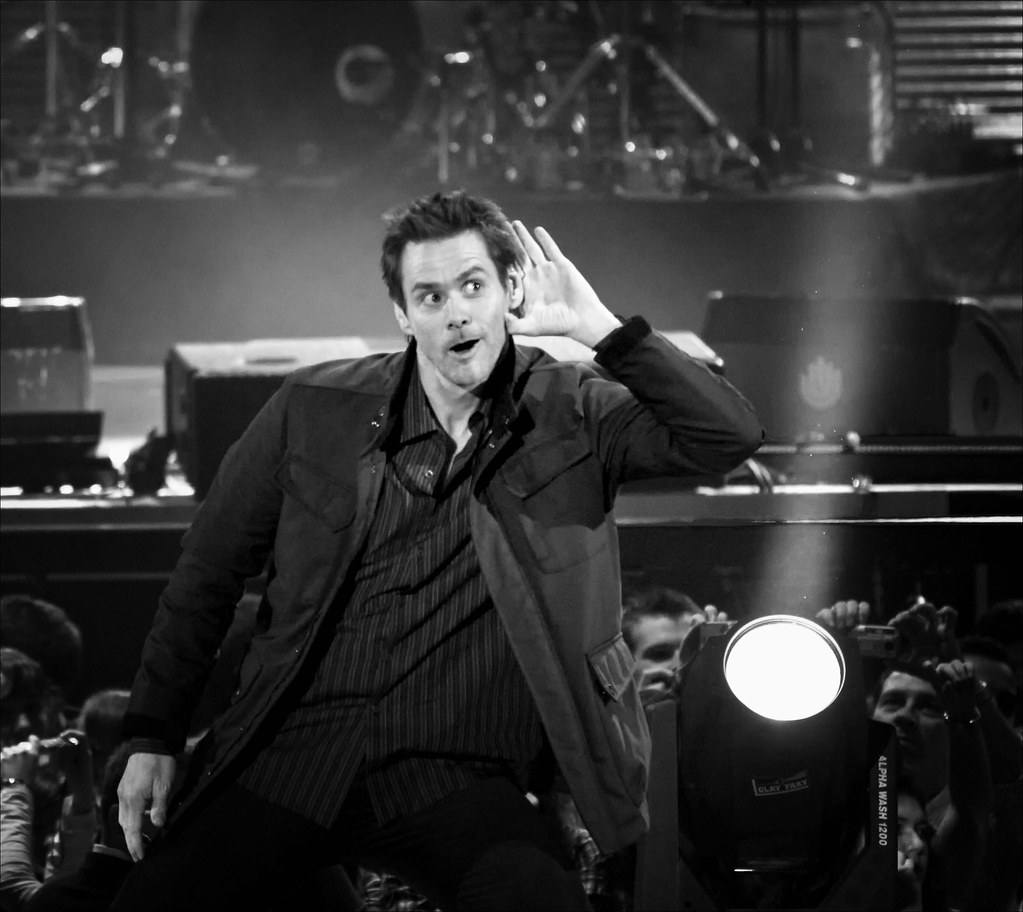 Source: flickr.com
Walt Disney-Disney was a famous artist and one of the first animators. ADHD didn't prevent him from becoming the voice of Mickey Mouse or creating colossal amusement parks.
As these 30 celebrities with ADHD have demonstrated, ADHD is a manageable disorder. It can even be an asset. As Michael Phelps and others have noted, it helps to talk with someone and ask for help. The counselors at BetterHelp are ready to listen and offer therapeutic advice for helping individuals live life to the fullest in spite of a diagnosis of ADHD.
---
Previous Article
ADHD And Sex: Can My Love Life Be Affected?
---
Next Article
What Are The Options For ADHD Treatment For Adults?
---
The information on this page is not intended to be a substitution for diagnosis, treatment, or informed professional advice. You should not take any action or avoid taking any action without consulting with a qualified mental health professional. For more information, please read our
terms of use.